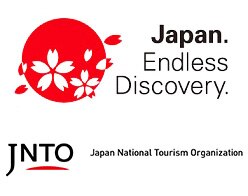 Unearth new seasonal charms of Japan
Let us bring you to the attractive regions of North Kanto and Kii!
Take a trip to the mesmerising North Kanto Region where its landscape in some parts are coated with the beauty of white snow this wonderful winter. With seven of Japan's forty-seven prefectures situated right here, tons of scenic areas, the beauty of nature, explorational activities and even Japan's best hot springs await you! What's more it's only a stone's throw away from Tokyo!
Commence your journey to the marvelous Kii Region. Filled with multiple lauded attractions from heritage sites, magnificent temples, shrines and divine natural landscapes, it is the perfect place for an exuberant holiday. Easily accessible from Nagoya and Osaka, don't miss out on the many invigorating encounters and a variety of delightful delicacies that the Kii region has to offer!

For unique experiences in Japan, how about experiencing winter in a tranquil teahouse set against the backdrop of a traditional Japanese garden or relaxing in a natural hot spring encompassed by the serene beauty of nature?
Unearth new seasonal charms of Japan
Tochigi
Visit the sublimely sacred shrine, Toshogu, and temples of Nikko that are well known for their architectural and decorative masterpieces. Have Nikko's local delicacy, delicious Yuba, tofu skin on various scrumptious dishes and enlighten yourself with a visit to the underground labyrinth-like Oya History Museum where you can learn more about mining and Oya stone.
Alternatively, at Nikko, travel back in time to the seventeenth century and enlighten yourself with Japan's Edo period clothing and performances at Edo wonderland!
For the ultimate experience, indulge in Utsunomiya's famous mouth-watering Gyoza.
Gunma
Fancy a thrill-seeking adventure to embark on or how about relaxing in a scenic hot spring?
Begin your day with skiing, snowboarding and even dog sledding when you visit the ravishing Minakami. After which, enthral yourselves by soaking in the mineral-rich and scenic Ikaho Onsen. It is well known for its 300-metre-long stone steps, which if you thread along, offers you rows of quaint arcade-like shops. Also enjoy delicious local Udon or stewed Okkirikomi noodle at restaurants nearby.
Alternatively, stay at Minakami to enjoy its famous hot spring, which offers a quaint view of lovely tranquil snowy scenery alongside the river.
Ibaraki
Experience nature, history and science all in one when you visit Ibaraki.
From its panoramic stretch of seasonal flowers at Hitachi Seaside Park to historical gardens or temples in Mito and Koga, feast your eyes on the charms of them all. View the life-size model of "Kibo" space station or rockets at Tsukuba Space Centre, and many more amazing places.
Mie
Be blown away by the magnificent display of colourful flowers and light shows that Nabana no Sato in Kuwana/Nagashima has to offer. Additionally, you can head to their charming outdoor hot spring for a free footbath! Then, travel down with your family to pay a visit to the most sacred sanctuary of Ise-Jingu Grand Shrine, Okage Yokocho for strolling, shopping or dining and even to sample a taste of the famous Matsusaka beef delicacy.
After which, fill your tummy with flavourful oysters at Toba or Shima! Famous for its grilled (all-you-can-eat) oysters, this exquisite dish will leave you wanting more! Also, discover the diverse collection of fishes and the rare dugong at one of Japan's large aquarium, Toba Aquarium. Alternatively, head northwest to visit the fascinating Ninja museum at Japan's birthplace of Ninja.
Wakayama
Do you love to gaze out at beautiful sceneries? Bask in the stunning plethora of nature and be mesmerised by the enchanting sight of bougainvilleas blooming throughout winter at Wakayama.
Absorb the divine atmosphere of the geological features at Nanki Kumano Geopark, and traverse on fascinating trails such as the heritage Kumano Kodo pilgrimage route, Koyasan and Shirara beach to look out for ancient trees, enchanting waterfalls or rocks embodying deities.
Then, learn more about the history and taste of soya sauce at Yuasa Town, Japan's birthplace of soy sauce. Also, don't leave without tasting the rich and high-quality Ume (plum) wine or dried (salted) plum, when you visit Wakayama.
Tea houses located within Japanese Gardens
Enjoy blissful Japanese tea experiences! With every season, a new captivating experience can be enjoyed.
Sip on warm calming tea throughout winter as you relax in a charming teahouse and gaze out at the exquisite views. Quite often, a Japanese exquisite confectionary is complemented with the tea. This mouthwatering combination is one that will remain etched in your mind for years to come.
With major tourist attractions and airports nearby, indulge in this enchanting tranquil opportunity within famous Japanese gardens at your convenience. We've selected such accessible teahouses throughout Japan that provide you with an authentic Japanese atmosphere.
Hot Springs
Onsen, Japanese hot springs, are the true epitome of relaxation. Unwind yourself with the best!
Encompassed by the serene beauty of nature, admire the heavenly sea view, gorgeous sunset, dazzling stars in the sky or even the surrounding tranquility of snow as you relax leisurely in various hot springs of Japan! We've selected such distinctive Onsens throughout Japan, each with a panoramic view, for you.
Indulge in this alluring experience, accompanied with the choice of participating in many engaging and enticing activities around the area, which each hot spring has to offer!
Terms and conditions
Flight prices are quoted per person based on return economy class flights inclusive of all compulsory taxes.
Prices are updated regularly and are accurate when published, but these great deals often sell out fast, so prices may change if availability has gone.
Expedia's usual booking terms and conditions apply.