Overview of Daiwa Roynet Hotel Nagoya-Ekimae
Choose dates to view prices
Executive Double Room, Non Smoking (for 2 people)

Photos of Executive Double Room, Non Smoking (for 2 people)

4.8/5 guest room rating

Room amenities

18 sq m

Sleeps 3

1 Double Bed

More details

Room information

Bed details

Sleeps

Max people: 3Max adults: 2Max children: 1

Room details

1 Double Bed

18 square metres m2

Internet – Free WiFi and wired Internet access

Entertainment – Flat-screen TV with digital channels

Food & Drink – Fridge and coffee/tea maker

Sleep

– Blackout drapes/curtains and bed sheets

Bathroom – Private bathroom, deep-soaking bathtub

Practical – Desk, phone and iron/ironing board (on request)

Comfort – Climate-controlled air conditioning

Non-Smoking

Check in 1PM, Check out 10PM Nextday, (Nocleaning during stay) Standard Double Room, Smoking (2 PAX)

Photos of Check in 1PM, Check out 10PM Nextday, (Nocleaning during stay) Standard Double Room, Smoking (2 PAX)

Room amenities

18 sq m

Sleeps 2

1 Double Bed

More details

Room information

Bed details

Sleeps

Max people: 2Max adults: 20

Room details

1 Double Bed

18 square metres m2

Internet – Free WiFi and wired Internet access

Entertainment – Flat-screen TV with digital channels

Food & Drink – Fridge and coffee/tea maker

Sleep

– Blackout drapes/curtains and bed sheets

Bathroom – Private bathroom, deep-soaking bathtub

Practical – Desk, phone and iron/ironing board (on request)

Comfort – Climate-controlled air conditioning

Smoking

Standard Double Room, Non Smoking (for 2 people)

Photos of Standard Double Room, Non Smoking (for 2 people)

4.9/5 guest room rating

Room amenities

18 sq m

Sleeps 3

1 Double Bed

More details

Room information

Bed details

Sleeps

Max people: 3Max adults: 2Max children: 1

Room details

1 Double Bed

18 square metres m2

Internet – Free WiFi and wired Internet access

Entertainment – Flat-screen TV with digital channels

Food & Drink – Fridge and coffee/tea maker

Sleep

– Blackout drapes/curtains and bed sheets

Bathroom – Private bathroom, deep-soaking bathtub

Practical – Desk, phone and iron/ironing board (on request)

Comfort – Climate-controlled air conditioning

Non-Smoking

Executive Corner Double Room for Single use, Non Smoking

Photos of Executive Corner Double Room for Single use, Non Smoking

Room amenities

23 sq m

Sleeps 1

1 Large Single Bed

More details

Room information

Bed details

Sleeps

Max people: 1Max adults: 10

Room details

1 Large Single Bed

23 square metres m2

Internet – Free WiFi and wired Internet access

Entertainment – Flat-screen TV with digital channels

Food & Drink – Fridge and coffee/tea maker

Sleep

– Blackout drapes/curtains and bed sheets

Bathroom – Private bathroom, deep-soaking bathtub

Practical – Desk, phone and iron/ironing board (on request)

Comfort – Climate-controlled air conditioning

Non-Smoking

Check in 1PM,Check out 10PM Nextday (Nocleaning during stay)Executive Double Room, Non Smoking 1PAX

Photos of Check in 1PM,Check out 10PM Nextday (Nocleaning during stay)Executive Double Room, Non Smoking 1PAX

Room amenities

18 sq m

Sleeps 2

1 Double Bed

More details

Room information

Bed details

Sleeps

Max people: 2Max adults: 1Max children: 1

Room details

1 Double Bed

18 square metres m2

Internet – Free WiFi and wired Internet access

Entertainment – Flat-screen TV with digital channels

Food & Drink – Fridge and coffee/tea maker

Sleep

– Blackout drapes/curtains and bed sheets

Bathroom – Private bathroom, deep-soaking bathtub

Practical – Desk, phone and iron/ironing board (on request)

Comfort – Climate-controlled air conditioning

Non-Smoking

Check in 1PM, Check out 10PM Nextday, (Nocleaning during stay) Standard Single Room, Smoking

Photos of Check in 1PM, Check out 10PM Nextday, (Nocleaning during stay) Standard Single Room, Smoking

Room amenities

18 sq m

Sleeps 1

1 Double Bed

More details

Room information

Bed details

Sleeps

Max people: 1Max adults: 10

Room details

1 Double Bed

18 square metres m2

Internet – Free WiFi and wired Internet access

Entertainment – Flat-screen TV with digital channels

Food & Drink – Fridge and coffee/tea maker

Sleep

– Blackout drapes/curtains and bed sheets

Bathroom – Private bathroom, deep-soaking bathtub

Practical – Desk, phone and iron/ironing board (on request)

Comfort – Climate-controlled air conditioning

Smoking

Check in 1PM, Check out 10PM Nextday, (Nocleaning during stay) Standard Double Room, Smoking (1 PAX)

Photos of Check in 1PM, Check out 10PM Nextday, (Nocleaning during stay) Standard Double Room, Smoking (1 PAX)

Room amenities

18 sq m

Sleeps 1

1 Double Bed

More details

Room information

Bed details

Sleeps

Max people: 1Max adults: 10

Room details

1 Double Bed

18 square metres m2

Internet – Free WiFi and wired Internet access

Entertainment – Flat-screen TV with digital channels

Food & Drink – Fridge and coffee/tea maker

Sleep

– Blackout drapes/curtains and bed sheets

Bathroom – Private bathroom, deep-soaking bathtub

Practical – Desk, phone and iron/ironing board (on request)

Comfort – Climate-controlled air conditioning

Smoking

Check in 1PM, Check out 10PM Nextday, (Nocleaning during stay)Standard Double Non Smoking (1 PAX)

Photos of Check in 1PM, Check out 10PM Nextday, (Nocleaning during stay)Standard Double Non Smoking (1 PAX)

Room amenities

18 sq m

Sleeps 2

1 Double Bed

More details

Room information

Bed details

Sleeps

Max people: 2Max adults: 1Max children: 1

Room details

1 Double Bed

18 square metres m2

Internet – Free WiFi and wired Internet access

Entertainment – Flat-screen TV with digital channels

Food & Drink – Fridge and coffee/tea maker

Sleep

– Blackout drapes/curtains and bed sheets

Bathroom – Private bathroom, deep-soaking bathtub

Practical – Desk, phone and iron/ironing board (on request)

Comfort – Climate-controlled air conditioning

Non-Smoking

Executive Twin Room for Single use, Non Smoking

Photos of Executive Twin Room for Single use, Non Smoking

Room amenities

25 sq m

Sleeps 1

2 Single Beds

More details

Room information

Bed details

Sleeps

Max people: 1Max adults: 10

Room details

2 Single Beds

25 square metres m2

Internet – Free WiFi and wired Internet access

Entertainment – Flat-screen TV with digital channels

Food & Drink – Fridge and coffee/tea maker

Sleep

– Blackout drapes/curtains and bed sheets

Bathroom – Private bathroom, deep-soaking bathtub

Practical – Desk, phone and iron/ironing board (on request)

Comfort – Climate-controlled air conditioning

Non-Smoking

Standard Twin Room, Non Smoking (for 2 people)

Photos of Standard Twin Room, Non Smoking (for 2 people)

Room amenities

25 sq m

Sleeps 4

2 Single Beds

More details

Room information

Bed details

Sleeps

Max people: 4Max adults: 2Max children: 2

Room details

2 Single Beds

25 square metres m2

Internet – Free WiFi and wired Internet access

Entertainment – Flat-screen TV with digital channels

Food & Drink – Fridge and coffee/tea maker

Sleep

– Blackout drapes/curtains and bed sheets

Bathroom – Private bathroom, deep-soaking bathtub

Practical – Desk, phone and iron/ironing board (on request)

Comfort – Climate-controlled air conditioning

Non-Smoking

Standard Twin Room, Smoking (for 2 people)

Photos of Standard Twin Room, Smoking (for 2 people)

Room amenities

25 sq m

Sleeps 2

2 Single Beds

More details

Room information

Bed details

Sleeps

Max people: 2Max adults: 20

Room details

2 Single Beds

25 square metres m2

Internet – Free WiFi and wired Internet access

Entertainment – Flat-screen TV with digital channels

Food & Drink – Fridge and coffee/tea maker

Sleep

– Blackout drapes/curtains and bed sheets

Bathroom – Private bathroom, deep-soaking bathtub

Practical – Desk, phone and iron/ironing board (on request)

Comfort – Climate-controlled air conditioning

Smoking

Standard Corner Double Room for Single use, Smoking

Photos of Standard Corner Double Room for Single use, Smoking

Room amenities

23 sq m

Sleeps 1

1 Queen Bed

More details

Room information

Bed details

Sleeps

Max people: 1Max adults: 10

Room details

1 Queen Bed

23 square metres m2

Internet – Free WiFi and wired Internet access

Entertainment – Flat-screen TV with digital channels

Food & Drink – Fridge and coffee/tea maker

Sleep

– Blackout drapes/curtains and bed sheets

Bathroom – Private bathroom, deep-soaking bathtub

Practical – Desk, phone and iron/ironing board (on request)

Comfort – Climate-controlled air conditioning

Smoking

Standard Double Room, Smoking (for 2 people)

Photos of Standard Double Room, Smoking (for 2 people)

5/5 guest room rating

Room amenities

18 sq m

Sleeps 2

1 Double Bed

More details

Room information

Bed details

Sleeps

Max people: 2Max adults: 20

Room details

1 Double Bed

18 square metres m2

Internet – Free WiFi and wired Internet access

Entertainment – Flat-screen TV with digital channels

Food & Drink – Fridge and coffee/tea maker

Sleep

– Blackout drapes/curtains and bed sheets

Bathroom – Private bathroom, deep-soaking bathtub

Practical – Desk, phone and iron/ironing board (on request)

Comfort – Climate-controlled air conditioning

Smoking

Check in 1PM, Check out 10PM Nextday, (Nocleaning during stay) Standard Single Room, Non Smoking

Photos of Check in 1PM, Check out 10PM Nextday, (Nocleaning during stay) Standard Single Room, Non Smoking

Room amenities

18 sq m

Sleeps 2

1 Double Bed

More details

Room information

Bed details

Sleeps

Max people: 2Max adults: 1Max children: 1

Room details

1 Double Bed

18 square metres m2

Internet – Free WiFi and wired Internet access

Entertainment – Flat-screen TV with digital channels

Food & Drink – Fridge and coffee/tea maker

Sleep

– Blackout drapes/curtains and bed sheets

Bathroom – Private bathroom, deep-soaking bathtub

Practical – Desk, phone and iron/ironing board (on request)

Comfort – Climate-controlled air conditioning

Non-Smoking

Executive Corner Double for Double use, Non Smoking

Photos of Executive Corner Double for Double use, Non Smoking

Room amenities

23 sq m

Sleeps 3

1 Queen Bed

More details

Room information

Bed details

Sleeps

Max people: 3Max adults: 2Max children: 1

Room details

1 Queen Bed

23 square metres m2

Internet – Free WiFi and wired Internet access

Entertainment – Flat-screen TV with digital channels

Food & Drink – Fridge and coffee/tea maker

Sleep

– Blackout drapes/curtains and bed sheets

Bathroom – Private bathroom, deep-soaking bathtub

Practical – Desk, phone and iron/ironing board (on request)

Comfort – Climate-controlled air conditioning

Non-Smoking

Check in 1PM,Check out 10PM Nextday (Nocleaning during stay) Executive Double Room, Non Smoking 2PAX

Photos of Check in 1PM,Check out 10PM Nextday (Nocleaning during stay) Executive Double Room, Non Smoking 2PAX

Room amenities

18 sq m

Sleeps 3

1 Double Bed

More details

Room information

Bed details

Sleeps

Max people: 3Max adults: 2Max children: 1

Room details

1 Double Bed

18 square metres m2

Internet – Free WiFi and wired Internet access

Entertainment – Flat-screen TV with digital channels

Food & Drink – Fridge and coffee/tea maker

Sleep

– Blackout drapes/curtains and bed sheets

Bathroom – Private bathroom, deep-soaking bathtub

Practical – Desk, phone and iron/ironing board (on request)

Comfort – Climate-controlled air conditioning

Non-Smoking

Executive Twin Room, Non Smoking (for 2 people)

Photos of Executive Twin Room, Non Smoking (for 2 people)

4.5/5 guest room rating

Room amenities

25 sq m

Sleeps 4

2 Single Beds

More details

Room information

Bed details

Sleeps

Max people: 4Max adults: 2Max children: 2

Room details

2 Single Beds

25 square metres m2

Internet – Free WiFi and wired Internet access

Entertainment – Flat-screen TV with digital channels

Food & Drink – Fridge and coffee/tea maker

Sleep

– Blackout drapes/curtains and bed sheets

Bathroom – Private bathroom, deep-soaking bathtub

Practical – Desk, phone and iron/ironing board (on request)

Comfort – Climate-controlled air conditioning

Non-Smoking

Standard Corner Double for Single use, Non Smoking

Photos of Standard Corner Double for Single use, Non Smoking

Room amenities

23 sq m

Sleeps 1

1 Queen Bed

More details

Room information

Bed details

Sleeps

Max people: 1Max adults: 10

Room details

1 Queen Bed

23 square metres m2

Internet – Free WiFi and wired Internet access

Entertainment – Flat-screen TV with digital channels

Food & Drink – Fridge and coffee/tea maker

Sleep

– Blackout drapes/curtains and bed sheets

Bathroom – Private bathroom, deep-soaking bathtub

Practical – Desk, phone and iron/ironing board (on request)

Comfort – Climate-controlled air conditioning

Non-Smoking

Standard Corner Double for Double use, Smoking

Photos of Standard Corner Double for Double use, Smoking

Room amenities

23 sq m

Sleeps 2

1 Double Bed

More details

Room information

Bed details

Sleeps

Max people: 2Max adults: 20

Room details

1 Double Bed

23 square metres m2

Internet – Free WiFi and wired Internet access

Entertainment – Flat-screen TV with digital channels

Food & Drink – Fridge and coffee/tea maker

Sleep

– Blackout drapes/curtains and bed sheets

Bathroom – Private bathroom, deep-soaking bathtub

Practical – Desk, phone and iron/ironing board (on request)

Comfort – Climate-controlled air conditioning

Smoking

Check in 1PM, Check out 10PM Nextday,(Nocleaning during stay) Standard Double Room, Non Smoking 2PAX

Photos of Check in 1PM, Check out 10PM Nextday,(Nocleaning during stay) Standard Double Room, Non Smoking 2PAX

Room amenities

18 sq m

Sleeps 3

1 Double Bed

More details

Room information

Bed details

Sleeps

Max people: 3Max adults: 2Max children: 1

Room details

1 Double Bed

18 square metres m2

Internet – Free WiFi and wired Internet access

Entertainment – Flat-screen TV with digital channels

Food & Drink – Fridge and coffee/tea maker

Sleep

– Blackout drapes/curtains and bed sheets

Bathroom – Private bathroom, deep-soaking bathtub

Practical – Desk, phone and iron/ironing board (on request)

Comfort – Climate-controlled air conditioning

Non-Smoking

Check in 1PM, Check out 10PM Nextday, (Nocleaning during stay)Executive Single Room, Non Smoking

Photos of Check in 1PM, Check out 10PM Nextday, (Nocleaning during stay)Executive Single Room, Non Smoking

Room amenities

18 sq m

Sleeps 2

1 Single Bed

More details

Room information

Bed details

Sleeps

Max people: 2Max adults: 1Max children: 1

Room details

1 Single Bed

18 square metres m2

Internet – Free WiFi and wired Internet access

Entertainment – Flat-screen TV with digital channels

Food & Drink – Fridge and coffee/tea maker

Sleep

– Blackout drapes/curtains and bed sheets

Bathroom – Private bathroom, deep-soaking bathtub

Practical – Desk, phone and iron/ironing board (on request)

Comfort – Climate-controlled air conditioning

Non-Smoking

Standard Twin Room, Smoking (for 1 person)

Photos of Standard Twin Room, Smoking (for 1 person)

Room amenities

25 sq m

Sleeps 1

2 Single Beds

More details

Room information

Bed details

Sleeps

Max people: 1Max adults: 10

Room details

2 Single Beds

25 square metres m2

Internet – Free WiFi and wired Internet access

Entertainment – Flat-screen TV with digital channels

Food & Drink – Fridge and coffee/tea maker

Sleep

– Blackout drapes/curtains and bed sheets

Bathroom – Private bathroom, deep-soaking bathtub

Practical – Desk, phone and iron/ironing board (on request)

Comfort – Climate-controlled air conditioning

Smoking

Standard Twin Room, Non Smoking (for 1 person)

Photos of Standard Twin Room, Non Smoking (for 1 person)

Room amenities

25 sq m

Sleeps 2

2 Single Beds

More details

Room information

Bed details

Sleeps

Max people: 2Max adults: 1Max children: 1

Room details

2 Single Beds

25 square metres m2

Internet – Free WiFi and wired Internet access

Entertainment – Flat-screen TV with digital channels

Food & Drink – Fridge and coffee/tea maker

Sleep

– Blackout drapes/curtains and bed sheets

Bathroom – Private bathroom, deep-soaking bathtub

Practical – Desk, phone and iron/ironing board (on request)

Comfort – Climate-controlled air conditioning

Non-Smoking

Standard Corner Double for Double use, Non Smoking

Photos of Standard Corner Double for Double use, Non Smoking

Room amenities

23 sq m

Sleeps 3

1 Double Bed

More details

Room information

Bed details

Sleeps

Max people: 3Max adults: 2Max children: 1

Room details

1 Double Bed

23 square metres m2

Internet – Free WiFi and wired Internet access

Entertainment – Flat-screen TV with digital channels

Food & Drink – Fridge and coffee/tea maker

Sleep

– Blackout drapes/curtains and bed sheets

Bathroom – Private bathroom, deep-soaking bathtub

Practical – Desk, phone and iron/ironing board (on request)

Comfort – Climate-controlled air conditioning

Non-Smoking

Standard Double Room, Non Smoking (for 1 person)

Photos of Standard Double Room, Non Smoking (for 1 person)

4.8/5 guest room rating

Room amenities

15 sq m

Sleeps 2

1 Double Bed

More details

Room information

Bed details

Sleeps

Max people: 2Max adults: 1Max children: 1

Room details

1 Double Bed

15 square metres m2

Internet – Free WiFi and wired Internet access

Entertainment – Flat-screen TV with digital channels

Food & Drink – Fridge and coffee/tea maker

Sleep

– Blackout drapes/curtains and bed sheets

Bathroom – Private bathroom, deep-soaking bathtub

Practical – Desk, phone and iron/ironing board (on request)

Comfort – Climate-controlled air conditioning

Non-Smoking
Rating 5 - Excellent. 376 out of 845 reviews
Rating 4 - Good. 388 out of 845 reviews
Rating 3 - Okay. 65 out of 845 reviews
Rating 2 - Poor. 12 out of 845 reviews
Rating 1 - Terrible. 4 out of 845 reviews
4.3/5
Property conditions & facilities
Stayed 1 night in Jul 2020
Stayed 1 night in May 2020
Liked: Cleanliness, staff & service, property conditions & facilities, room comfort
Stayed 1 night in Mar 2020
Liked: Cleanliness, staff & service, amenities, property conditions & facilities
Stayed 1 night in Mar 2020
Liked: Cleanliness, staff & service, property conditions & facilities
It was very close to bus and train station and was very convenient. With convenience store, restaurant nearby, everything was close by and really easy to find food. Property was clean. Only thing I wanted was the window to be able to open. Besides that it was good hotel to stay overall.
Stayed 12 nights in Feb 2020
Stay in the know with the Expedia app
Get real-time notifications, view your trip details and access mobile-only deals.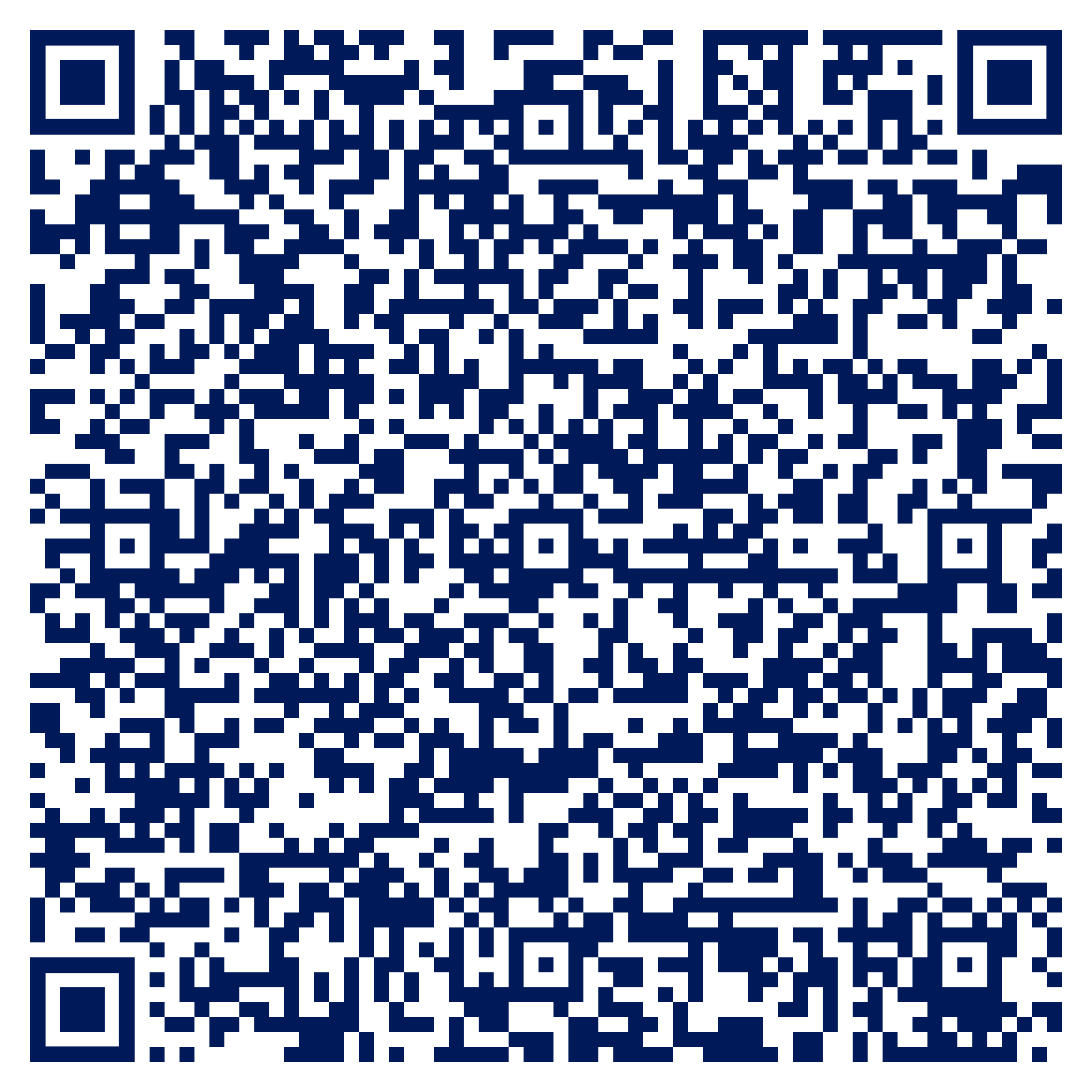 Scan the QR code