By Melissa Lim, on October 10, 2017
48 Hours in Da Nang, Vietnam
Forget Hanoi and Ho Chi Minh City, long weekends are for sandy beaches and a vibrant city life! What's better than having both in the same city? Lying along the coast just 3 hours by plane from Singapore, Da Nang is Vietnam's third largest city, making for an easy weekend getaway! Da Nang is a popular gateway city into charming UNESCO Heritage town Hoi An, but Da Nang itself is an enjoyable city with beach resorts on the Vietnam coast. Here's how to spend 2 days in Da Nang.

Morning in Da Nang
1) Marble Mountains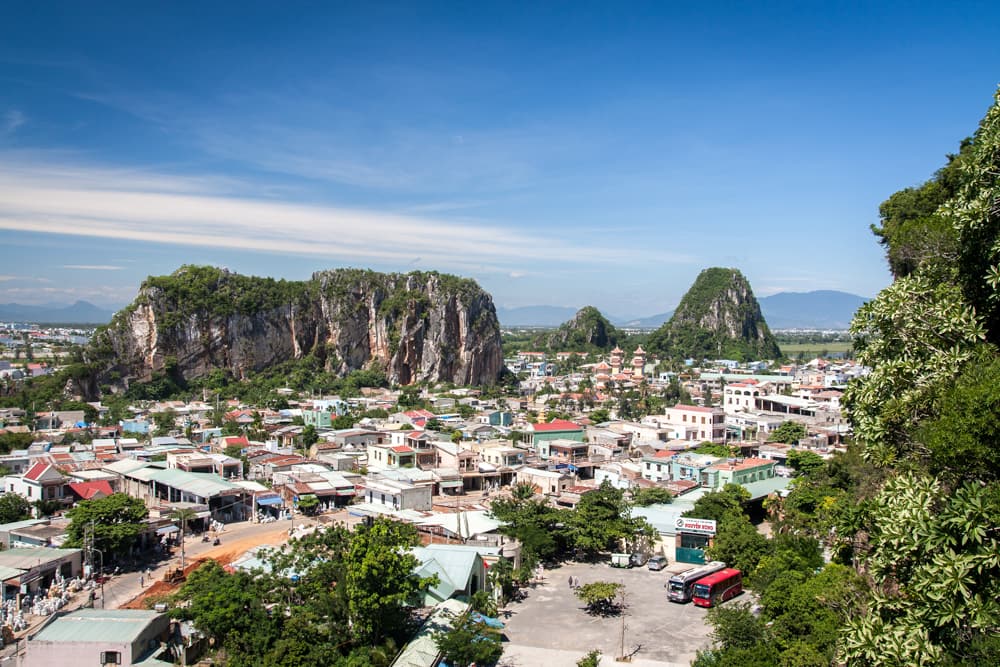 Source
Not your typical mountain, the Marble Mountains are nestled between two towns Da Nang and neighbouring town, Hoi An. Comprising marble and limestone, the mountains consist of five hills, each named after an element – Fire, Water, Earth, Wind and Metal.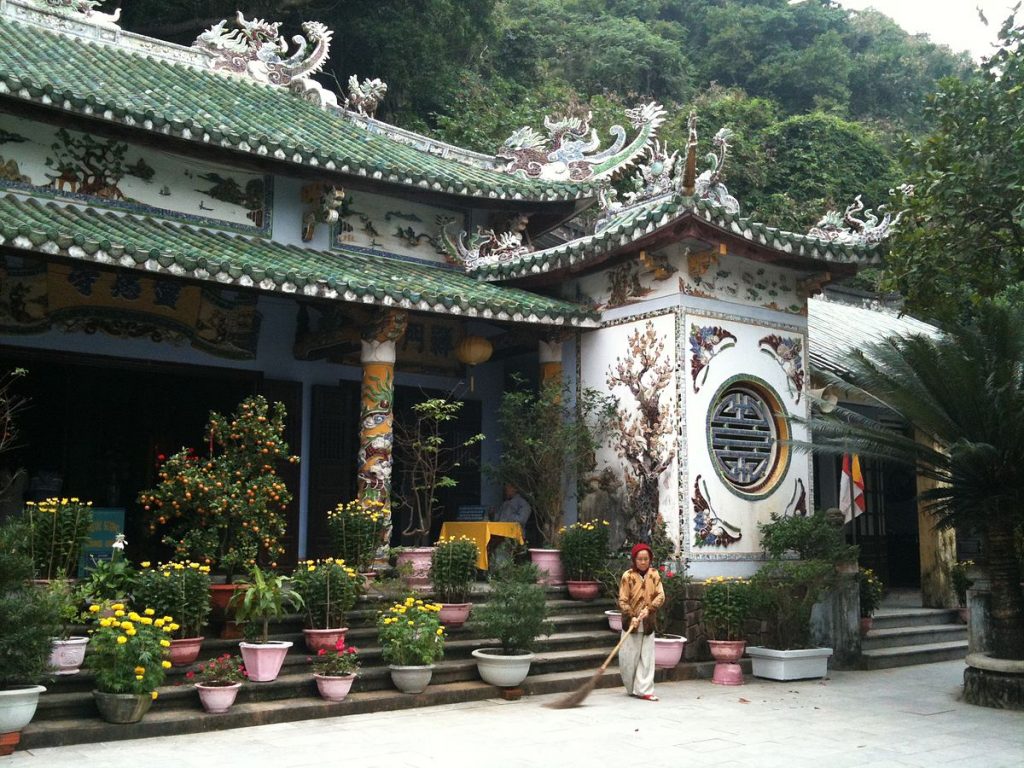 Source
Explore the caves and tunnels and find hidden Buddhist sanctuaries within the mountains. The Mountain of Water or Thuy Son Mountain has been claimed as the favourite to explore.
Get a great reward of the panoramic view of Non Nuoc Beach when you reach the peak of the Marble Mountains!
Afternoon
2) Non Nuoc Beach
After climbing the mountains, relax at the foot of the mountain at Non Nuoc Beach. Enjoy the sun and get a nice golden tan or go surfing on the blue waters if you're up for it!
Night in Da Nang
3) Have Dinner at Cape Nao Beach Club
Treat yourself to a luxurious dinner at Cape Nao Beach Club. Sit outdoors and enjoy the cool breeze while you watch the sun set before your eyes. Order the fanciest seafood dish and be assured that it will be served fresh! Have a nice, romantic evening and relax.
Finally, get a good night's sleep at the Vinpearl Da Nang Resort, that's facing the beach (you'll need it!).

2nd Morning
4) Cham Island (or Cu Lao Cham)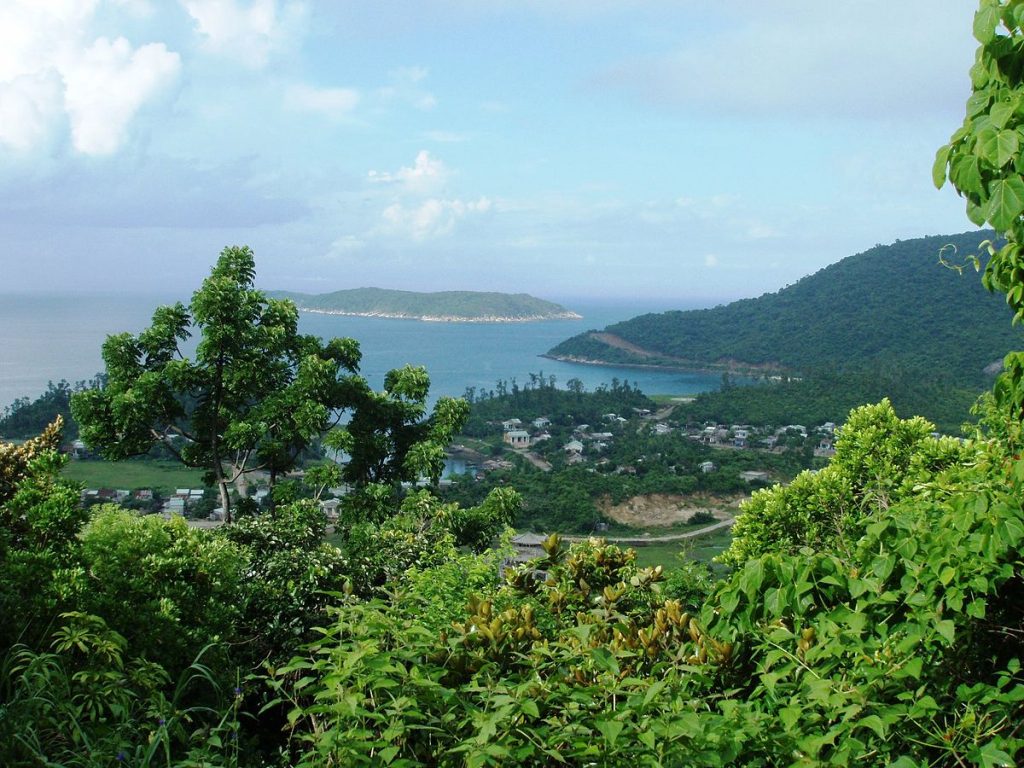 Source
Take a speedboat to an island off of Da Nang – Cham Islands! Prepare yourself for a day of fun in the sun (and sea!). Did you know that Cham Islands are also a Marine Protected Area? Get educated about the importance of marine life before you actually jump into the sea.
Have a delicious seafood lunch at Bai Chong Beach, one of the beaches of Cham Islands, put on your snorkelling gear and swim amongst the fishes.
Alternatively,
4) Bach Ma National Park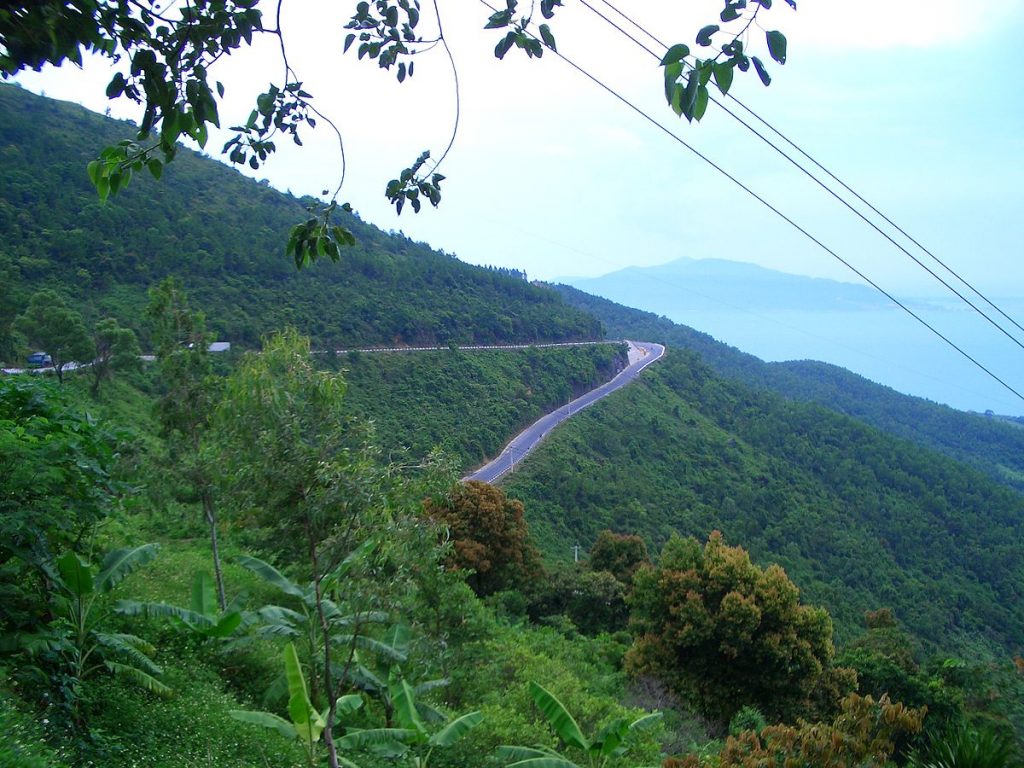 Source
If you're not a fan of snorkeling or just don't feel like going for a swim, head up north to Bach Ma National Park instead. Take the scenic route up and drive along the coastal road, Hai Van Pass.
Go for a dip in the Elephant Springs (one of the five natural pools), enjoy the view from the top of the Do Quyen Waterfall, trek to the summit and enjoy the stunning view! (Fun fact: the summit used to be the American army's helicopter landing base during the Vietnam War!)
If you wish to stay longer, bring along some packed food to have a picnic at the summit while you watch the sunset, just make sure you have a guide with you for when it turns dark.
Late Afternoon
5) Museum of Cham Sculpture
Had enough of the sun and the outdoors? It's time to visit the Museum of Cham Sculpture which holds hundreds of artefacts that traces the entire history of Cham culture. Lose yourself from gallery to gallery as you study treasures and patterns from the sculptures and carvings.
Final Night in Da Nang
6) Indulge in Local Food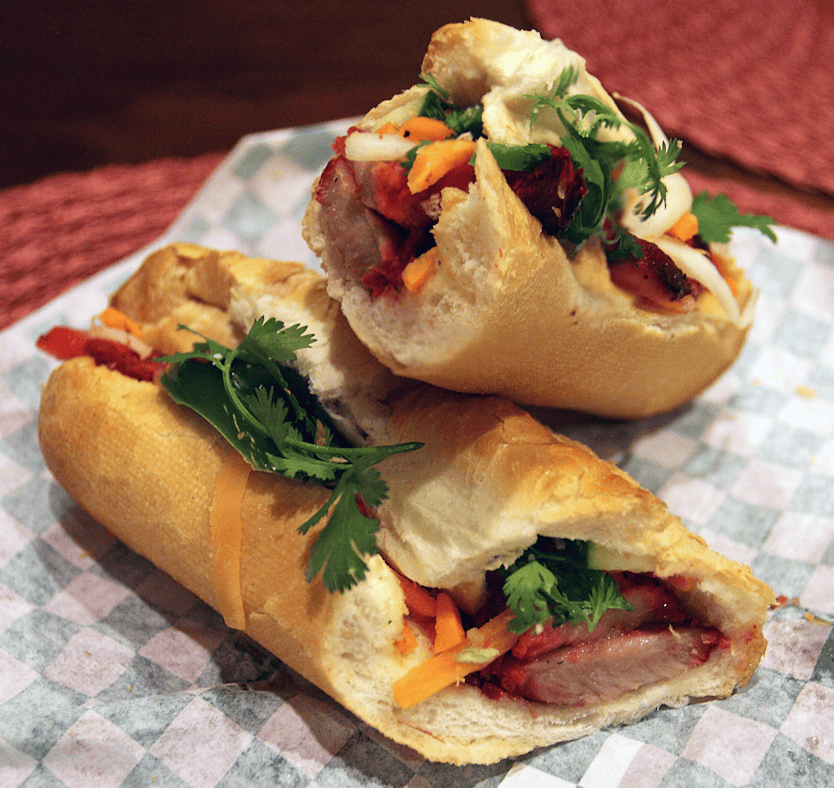 Source
How is any trip to Vietnam complete without eating Vietnamese food? We decided to save the best for last and scouted the city area around the museum for authentic Vietnamese food stalls. The little lane Trưng Nữ Vương just behind the museum was a good place to start.
While there are many food choices you can choose from – Bún (rice noodles in thick broth with beef, similar to pho but found in the central and southern regions of Vietnam), Mì Quảng (a cross between noodle soup and salad, topped with beef, pork or chicken slices) and our favourite Bánh mì (generous amounts of meat and vegetables stuffed into baguettes).
7) Dragon Bridge
Source
An icon of Da Nang, the 666 metres long Dragon Bridge transforms itself into a fire and water breathing dragon every weekend (and holiday) at 9pm. Catch the magical display while walking along the riverside after dinner.
[tabs]
[tab title="Weather in Da Nang" icon="entypo-light-up"]
Dry Season: April – August
Monsoon Season: September – March
[/tab]
[tab title='Best Time to Visit' icon='entypo-light-up']
February to May has an average temperature of 25 degrees with lower humidity levels, making it a cooling time of the year to enjoy the sun as well.
[/tab]
[tab title="Let's Go!" icon="entypo-flights"]
[button style='blue' icon="entypo-flights" url='https://www.expedia.com.sg/Cheap-Flights-To-Da-Nang.d974.Travel-Guide-Flights' fullwidth='true'] Find Flights to Da Nang[/button]
[/tab]
[/tabs]
Already looking forward to the next long weekend this year! Time to book those air tickets to Da Nang, Vietnam!