By Samantha Tan, on March 19, 2022
Expedia Recommends: The Hottest Destinations and Deals for your Spring 2022 Holiday
The promise of spring is upon us, and nothing matches the anticipation of a long-awaited springtime trip. Following two long years of staying put within the sunny island of Singapore, feelings of wanderlust have intensified, with many of us craving deeply for a change of scenery to spark new perspectives that can keep us going amid this seemingly never-ending pandemic.
If you have not had the chance to leave home for a short break, be it for an overseas trip or a staycation, this could be the season you do so.
While the pandemic and other worldly crisis continue to dampen our travel spirits, a recent study released by Expedia has uncovered that close to three-quarters (73%) of Singaporeans are planning to go big on their next trip with a new "no regrets" style of travel, which Expedia has dubbed the "GOAT" (Greatest of All Trips) mindset.
If you have not got your GOAT planned, spring could be the season you do so. Afterall, it is the season for new beginnings!
1. Jinhae, Korea
Credit: Adobe Stock
Did you know that Jinhae, Korea boasts more than 340,000 cherry trees each year in Spring?
Singapore travellers looking to get their cherry blossom fix should pin the Jinhae Gunhangje Cherry Blossom Festival as a place to visit. Locals recommend viewing the stunning pink blooms from the Romance Bridge or Gyeonghwa train station – a hot spot for the Instagram lovers. Feast your eyes on arts and cultural performances and treat yourself to cherry blossom drinks and snacks as you take in the sights. Stay till it gets dark to revel in the light festival along Yeojwacheon Stream for a dazzling display of colourful lanterns and umbrellas, bound to make your night!
Best dates to visit: 1-10 April
How to get there: Busan, Seoul
Expedia hotel recommendations: Best Louis Hamilton Hotel Changwon, Grand City Hotel Changwon
Expedia deals: Expedia Singapore has launched a VTL partnership with Korea Tourism Authority. Search for great flight and hotel deals here.
2. Songkran Festival (Bangkok, Thailand)
Credit: Adobe Stock
There's no denying that we all missed travelling to Bangkok each year for the Songkran Festival. Aren't we glad the festival has resumed after a two-year hiatus?
This certainly calls for celebrations (in a safe way of course!). Derived from Sangskrit, Songkran means to move or step forward, and is a three-day celebration of the Thai New Year that embraces the values of goodwill, love and compassion. For those who didn't know, Songkran is the world's biggest water fight which sees major streets being closed off to traffic and used as arenas for water fights as celebrants young and old throw buckets of water, shoot water pistols and soak anyone and everyone in the vicinity.
On top of being a respite from the heat, the practice is believed to bring longevity, good health and prosperity. In the midst of the frenzy, you can also enjoy folk performances and traditional games for a true-blue Thai experience. Dress casual (and appropriately) and be prepared to get drenched! 
Best dates to visit: 13 – 15 April
How to get there: Bangkok
Expedia hotel recommendations: Somerset Sukhumvit Thonglor Bangkok, Novotel Bangkok Ploenchit Sukhumvit
3. Lisse, Netherlands
Credit: Adobe Stock
If you're planning to take spring travel plans beyond the Asia region, do put Lisse on your flower field bucket list.
Known to be one of the world's largest flower gardens covering over 32 hectares, the Keukenhof Spring and Flower Festival held in the Garden of Europe promises flowers in every colour imaginable, as far as the eye can see. The festival is open to the public for a world-renowned 8-week tulip display and flowerbeds of 7 million flowers are synchronised to ensure blooms throughout the duration of the festival.
In a collaboration with art museum Mauritshuis, Keukenhof will feature a replica of Johannes Vermeer's Girl with a Pearl Earring and Jacoba van Beieren, as well as an impossible bouquet comprising flowers that bloom at different times of year.
Best dates to visit: 24 March – 15 May
How to get there: Amsterdam
Expedia hotel recommendations: Boutique Suites Lisse, EuroParcs Parc du Soleil
4. Ottawa, Canada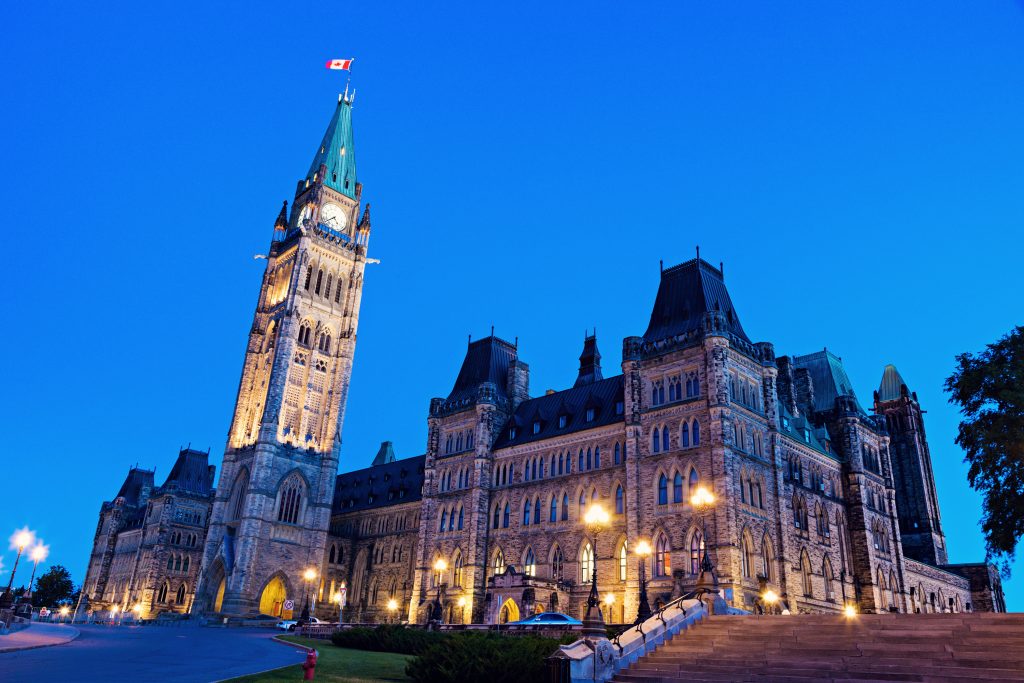 Credit: Adobe Stock
Canada sheltered the Dutch royal family during the Nazi occupation of the Netherlands, and the Dutch government have expressed their gratitude through a gift of tulip buds every year since 1945. Since then, Ottawa has gained recognition for its tulips and the Canadian Tulip Festival is held in celebration of the gift of tulips and Canada's role in the liberation of the Netherlands.
Take a leisurely stroll or bike ride along Dows Lake, and you'll be enchanted by the food truck fare, local crafts and historical displays. Join in on the festivities for a day of food, music, and fun amidst sweeping beds of jewel-like tulips!
Best dates to visit: 13 – 23 May
How to get there: Ottawa, Vancouver
Expedia hotel recommendations: Homewood Suites, SOHO Residences Lisgar
Bonus recommendation for those who want to enjoy spring without leaving the country:
5. Gardens By The Bay, Singapore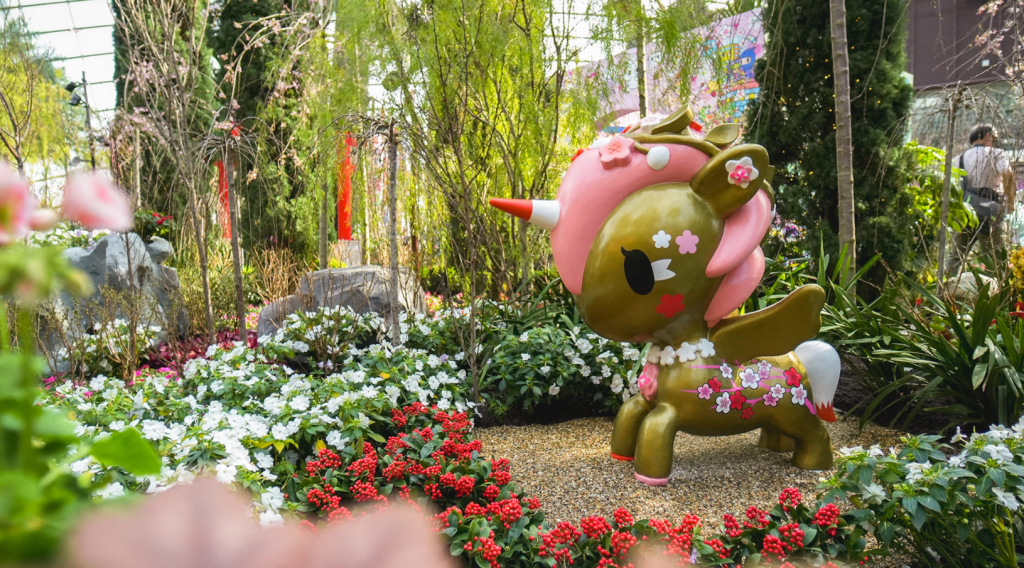 Credit: Gardens By The Bay
Gardens by the Bay's Flower Dome brings spring to sunny Singapore with its very own Sakura display. Be transported to Japan in spring as you walk through the torii gates and make your way through fields of cherry blossoms. With Japanese carp streamers and red-crowned cranes gracing the display, the landscape will certainly be a sight to remember. The Sakura floral display also features tokidoki characters such as SANDy, Donutella and friends for the spring season.
Best dates to visit: 4 March – 3 April
How to get there: Bayfront MRT Station (CE1/CT16) Exit B
---
Unbeatable staycation deals for that perfect spring Singapoliday!
Not flying anywhere this March school holidays? Don't worry, you can still have a jolly good time staying put in sunny Singapore with these 3 amazing staycation deals.
1. Hello Kitty Staycation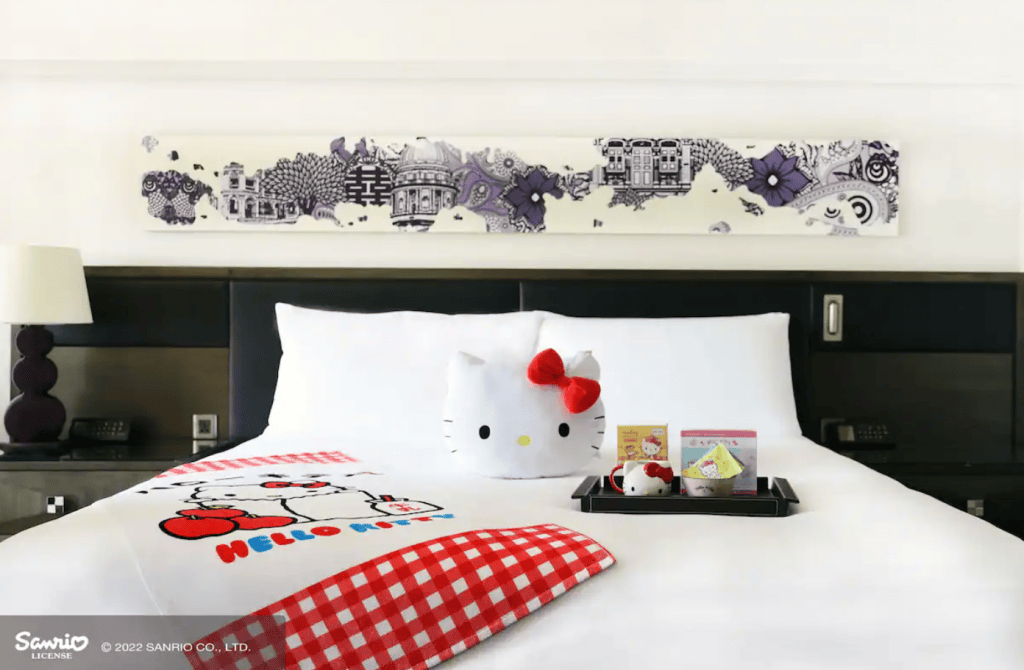 Credit: Expedia.com.sg
Feline fans can now enjoy a staycation with Hello Kitty at Fairmont Singapore. The limited-time Hello Kitty staycation give fans an ultimate experience of kitty companionship and collectibles to bring home. Collectibles include a Hello Kitty cookie, towels, cushion, a Dear Daniel drawstring bag, Dear Daniel door hanger and many more.
Best time to visit: 1 March – 30 April
How to book: Fairmont Singapore
2. RWS Madagascar Staycay Package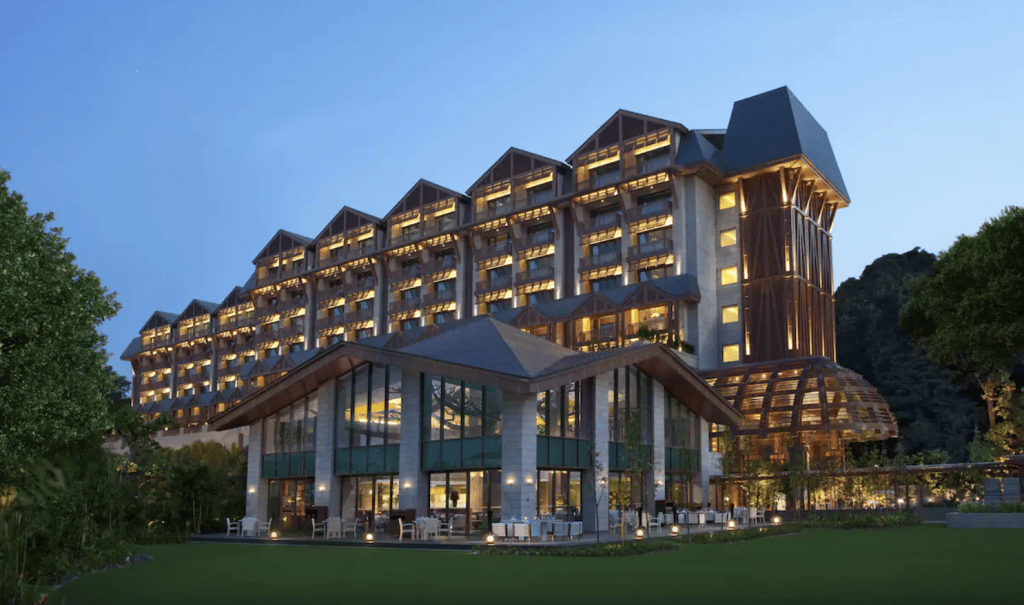 Credit: Expedia.com.sg
Kids will love to move it with Madagascar friends at Resorts World Sentosa. The Stay Wild! package is a 2D1N experience that includes tickets to Universal Studios Singapore and retail vouchers. There are also Madagascar plushies and digiphotos to take home from the staycation.
Best time to visit: Now to 26 March
How to book: Hotel Michael or Equarius Hotel
3. Living the French life in the CBD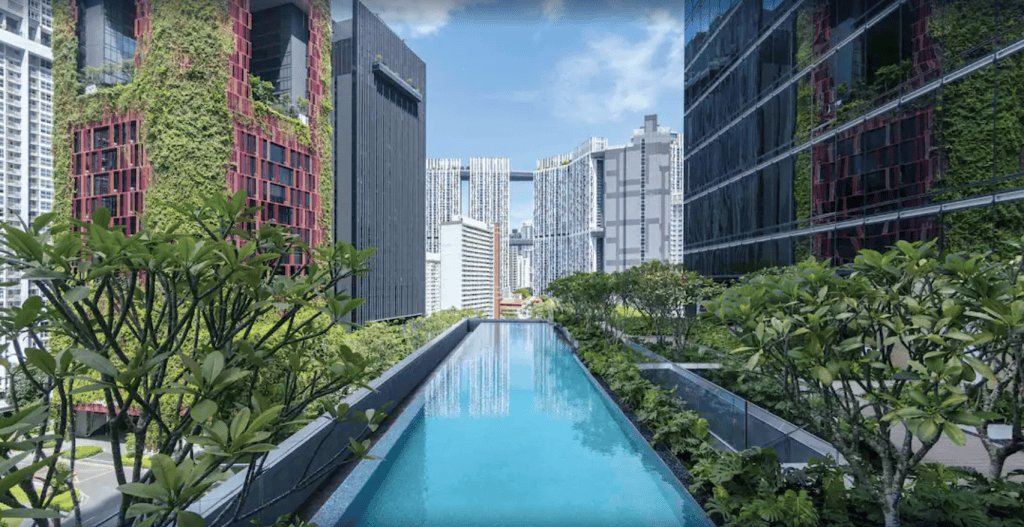 Credit: Expedia.com.sg
Enjoy the French style of living at the 5-star hotel located in the heart of the Central Business District. A popular choice among couples and families, Sofitel offers tranquility for real getaway. The hotel also offers French dining options such as a buffet brunch or an afternoon tea indulgence.
Best time to visit: Anytime you need a break
How to book: Sofitel Singapore City Centre
Download the Expedia app today to start planning for your spring travels. With the enhanced Expedia Rewards programme, you can also fast-track your journey to redeem your points and enjoy exclusive access to member-only deals and perks VIP Access properties for Silver and Gold members!