By Kathleen Poon, on May 18, 2019
Experience the Best of Switzerland in a Week
Switzerland is packed with a diverse landscape – soaring Alps, breathtaking mountains and glaciers, clear turquoise lakes, picturesque countryside, and endless green fields. Sandwiched between other big European nations, Switzerland tends to live in the shadow of its neighbours. However, that intrigued me to see some of the best places to visit in Switzerland with my own eyes. Here's a Switzerland itinerary to help you experience the best of the country in just one week.
A Week-Long Switzerland Itinerary
See the Matterhorn by cable car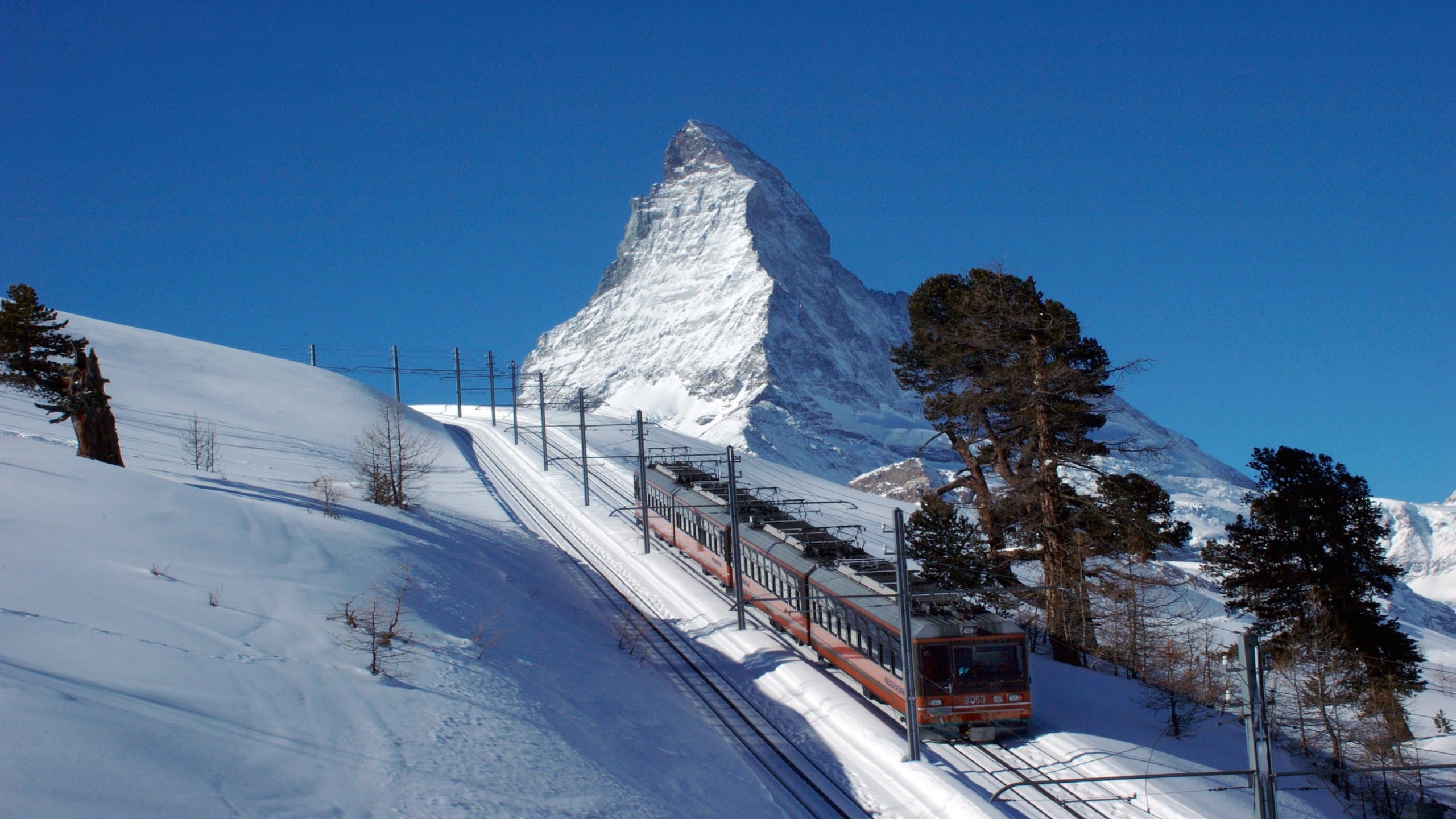 No Switzerland itinerary is complete without seeing the famous Alpine peak, the Matterhorn. Standing at 4,478 metres high, the Matterhorn attracts keen mountaineers from around the world to ascend to its summit. Non-mountaineers or amateurs like I can still enjoy the view from viewpoints in Klein Matterhorn in Zermatt.
Klein Matterhorn means 'Little Matterhorn'. It is a 3,883-metre ridge in between the Matterhorn and Monte Rosa massif. It comes with an outdoor viewing platform as well as an indoor panoramic window to view many peaks of the Swiss and Italian Alps. You can also find a cross on Klein Matterhorn — sometimes covered in frost.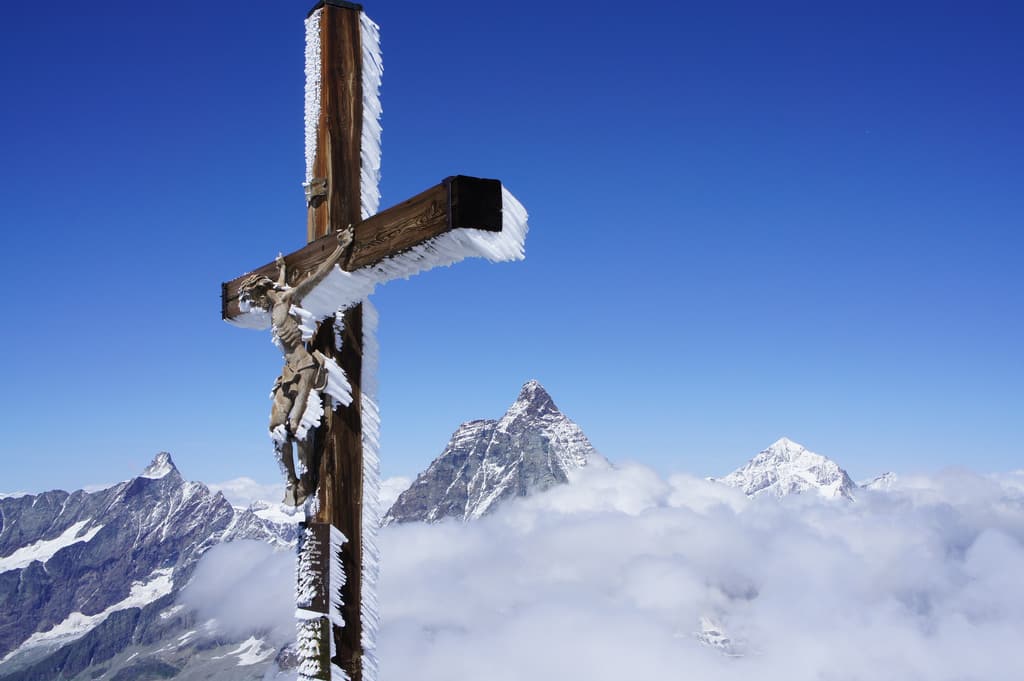 Klein Matterhorn/CC by 3.0/Jean-Marc Bolfing
Klein Matterhorn is the highest cable car station in the Swiss Alps. The cable cars take skiers and snowboarders to the surrounding mountains during winter and hikers during spring and summer. I didn't get a chance to ski when visiting Matterhorn because I preferred to spend more time exploring the old towns. However, skiing is possible throughout the entire year. In summer, you just have to wake up earlier because ski resorts usually close mid-day. Hotel Jägerhof in Zermatt is highly recommended if you want to stay close to the Matterhorn — it's only five minutes away!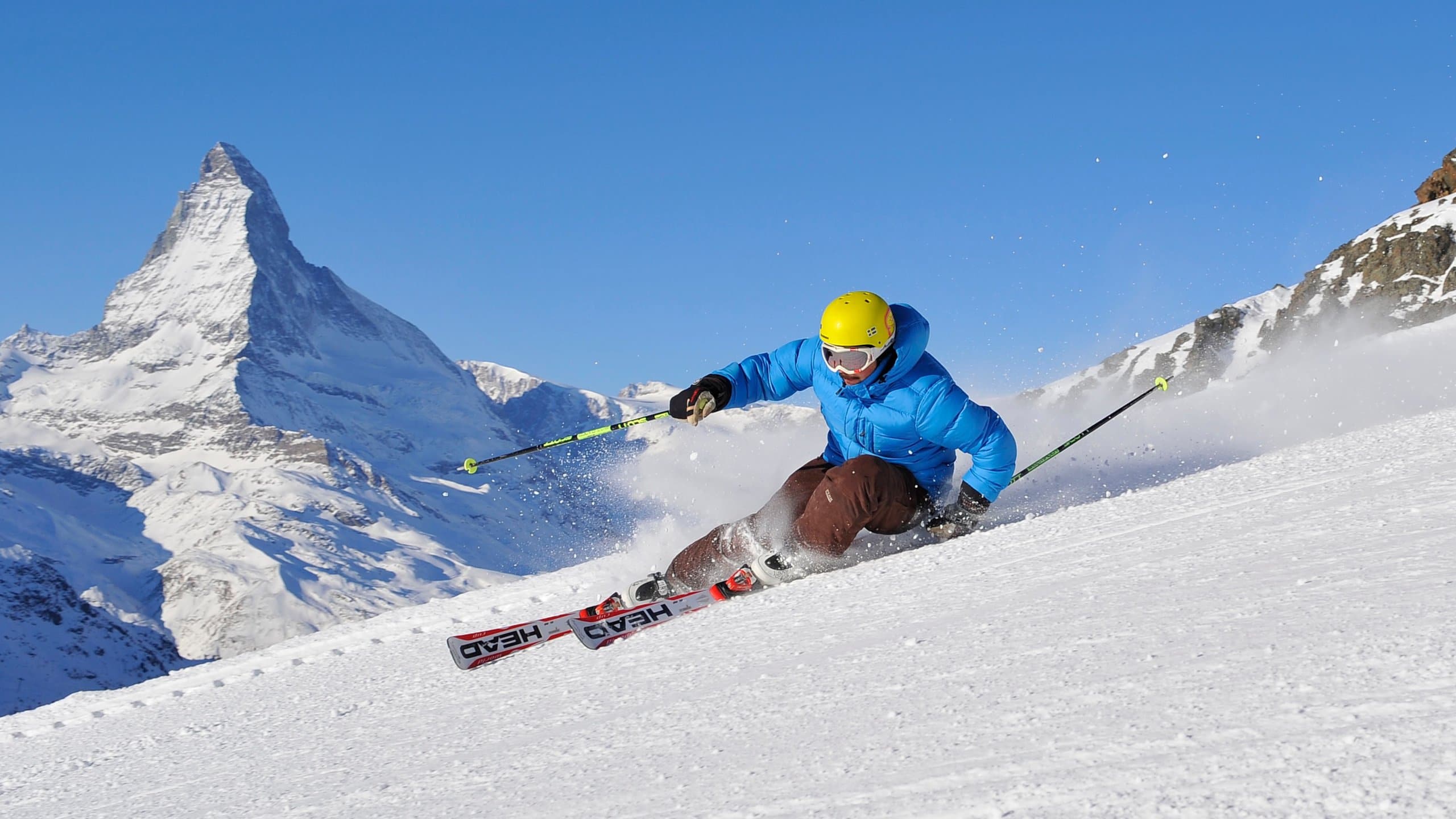 Experience Jungfrau by cogwheel train
Situated in between the mountains of Mönch and Jungfrau is another Alpine attraction and viewpoint – the Jungfraujoch. From Jungfraujoch, I could enjoy the panoramic views of the 'Big Three' – Jungfrau, Mönch, and Eiger – dominating over rolling green meadows and steep mountain trails. Apart from the viewing point, Jungfraujoch has a weather station called Sphinx which has restaurants, souvenir shops, and indoor viewing terraces. Perhaps the most notable and famous is their ice palace, carved entirely by hand. This definitely deserves a place on your Switzerland itinerary.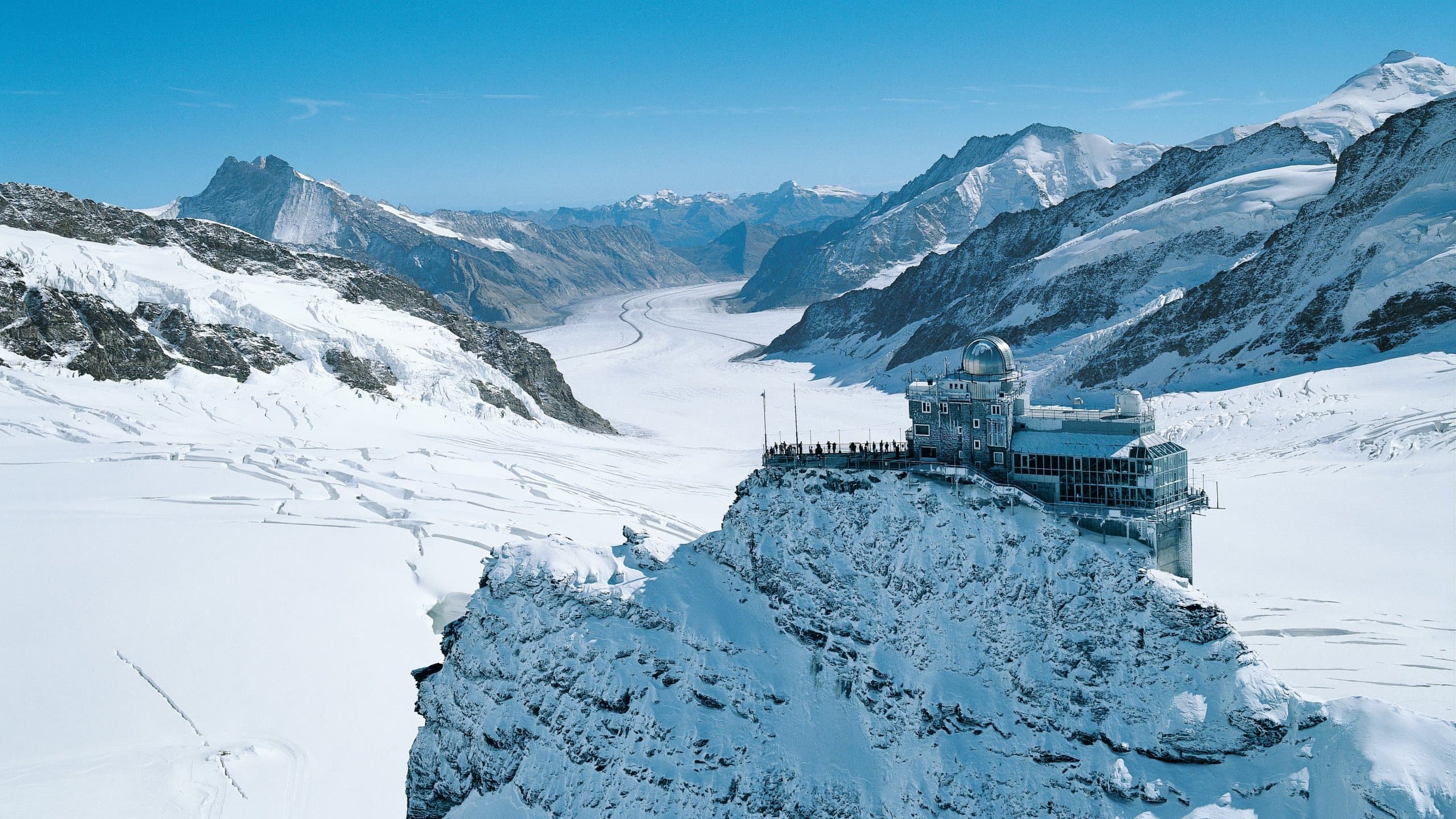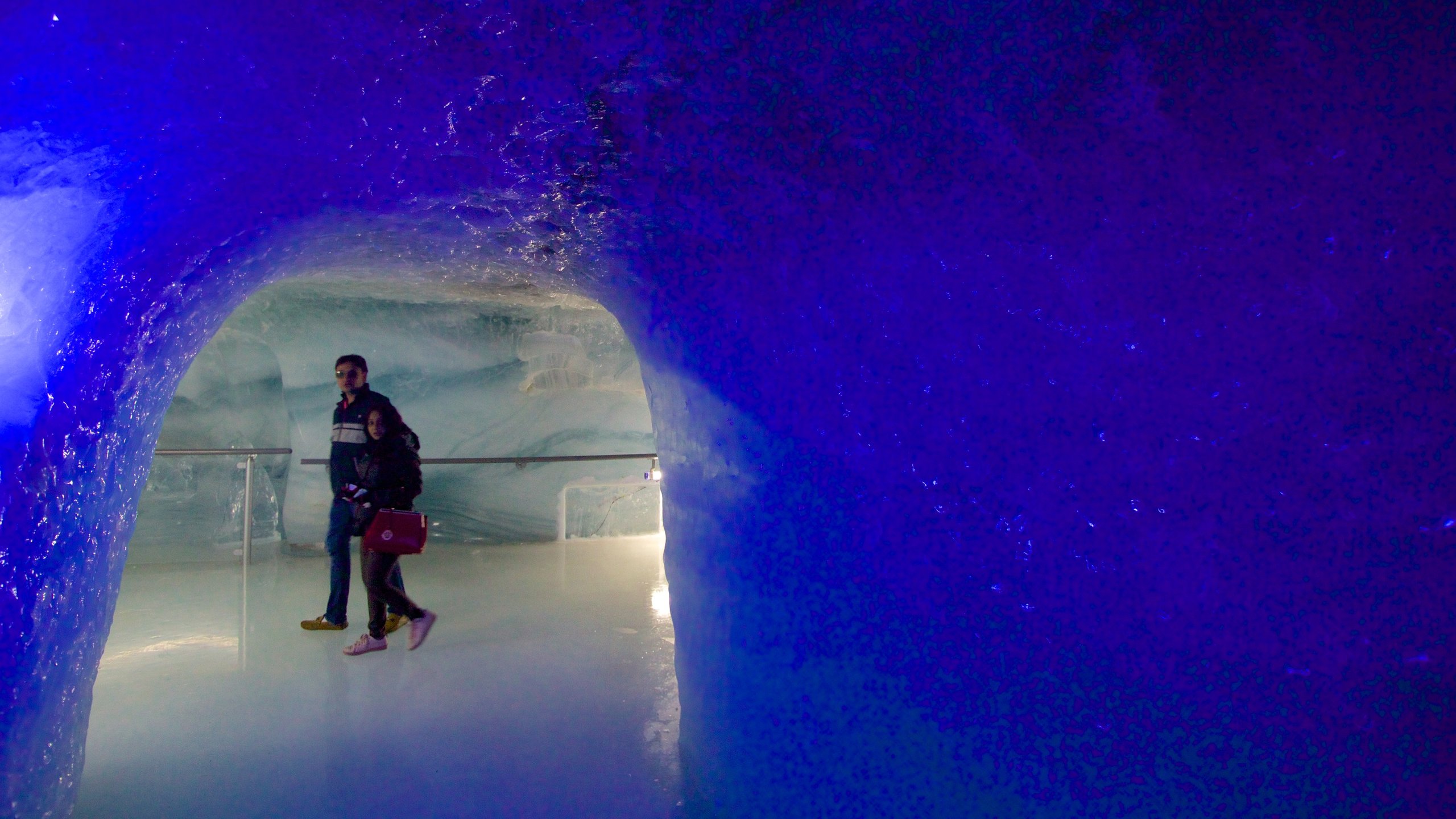 The views from Jungfraujoch are spectacular, but the trip from and to Jungfraujoch on a cogwheel train is just as stunning. Jungfraujoch is the highest train station in Europe, and the rail tracks leading up to the station pass through the snow-capped mountains and some green and flowers in spring.
Set amidst these towering mountains lies Interlaken, a rustic town that has become a popular base to visit Jungfraujoch and its neighbouring towns such as Grindelwald and Lauterbrunnen. Because of the encircling mountains, Interlaken is also known as one of the thrill-seeking capitals of the world where paragliding and skydiving are offered as alternative activities on your Switzerland itinerary to experience the magnificent scenery of Jungfraujoch.
Explore historical Lucerne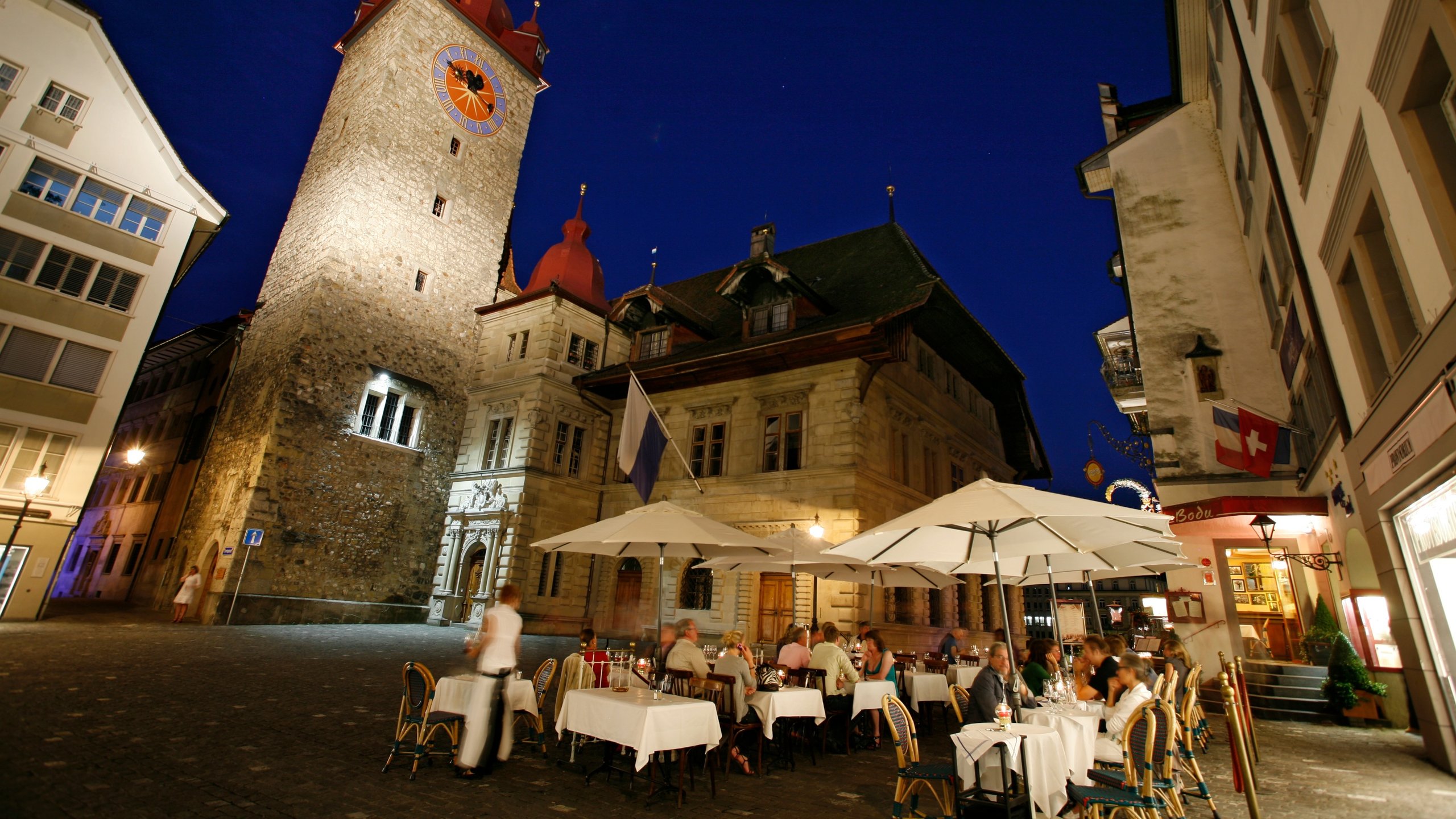 Besides Alpine mountainous scenery and rides, there's also plenty of postcard-perfect historical towns and cities in Switzerland — one being the charming Lucerne. I really like Lucerne for its rustic Medieval charm. One of my favourite attractions in Lucerne is the 14th-century wooden bridge Kapellbrücke, also known as the Chapel Bridge. Since I went in spring, the bridge was covered in blooming flowers. If you are headed for Lucerne in winter, the bridge will be covered in thick snow, making it look magical!
The bridge is connected to a fortified water tower, Wasserturm. Both Chapel Bridge and Wasserturm are the icons of Lucerne. Hanging from the roof rafters inside the covered bridge are the 17th-century pictures of the town's history and patron saints.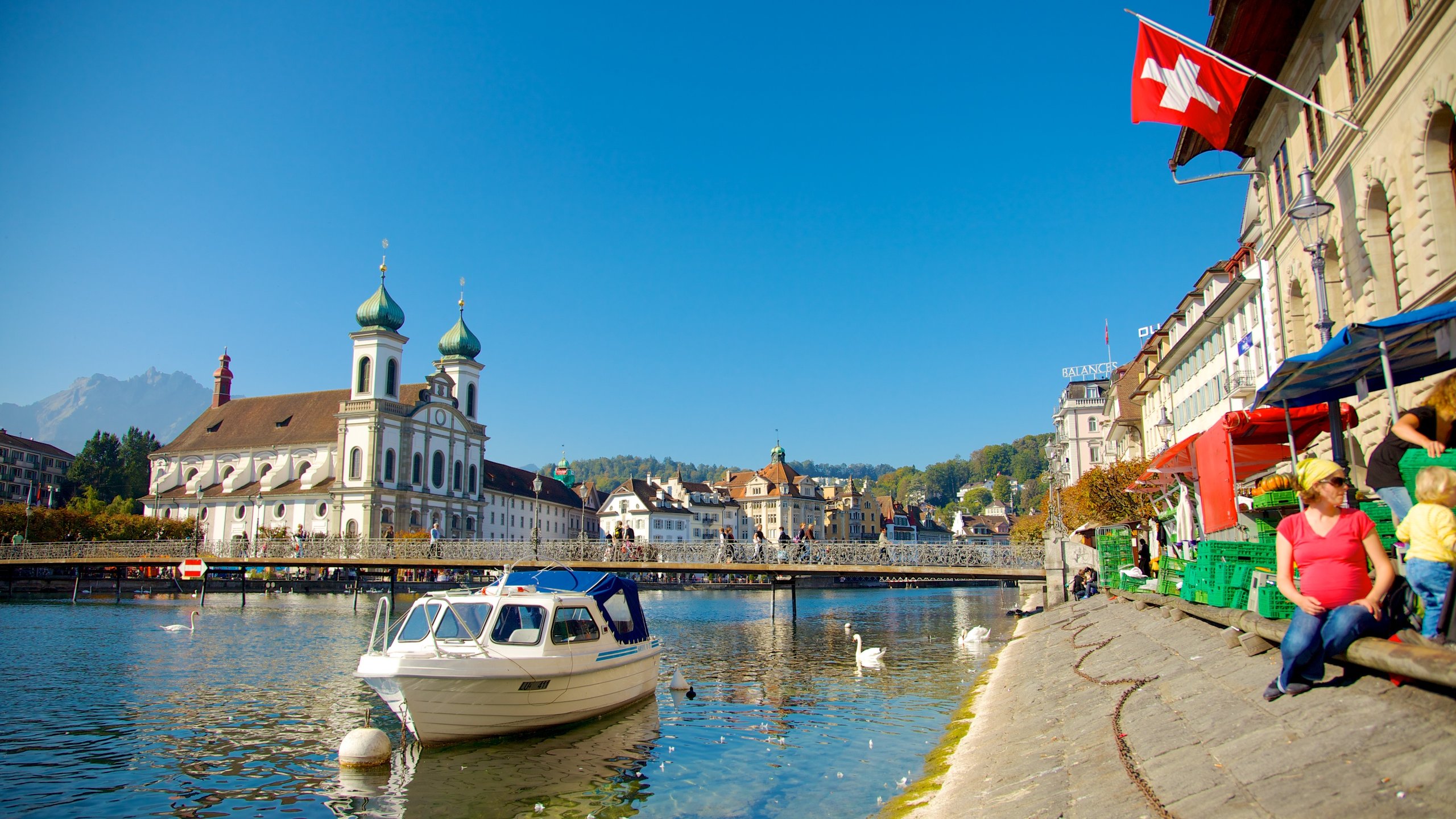 I love how sweet and small Lucerne is. It was very easy to explore the old quarter and main sights of Lucerne as they were all within walking distance of the railway station. I also recommend you make space for a cruise on the scenic Lake Lucerne as part of your Switzerland itinerary. I didn't have the chance to take one myself but I have heard raving reviews.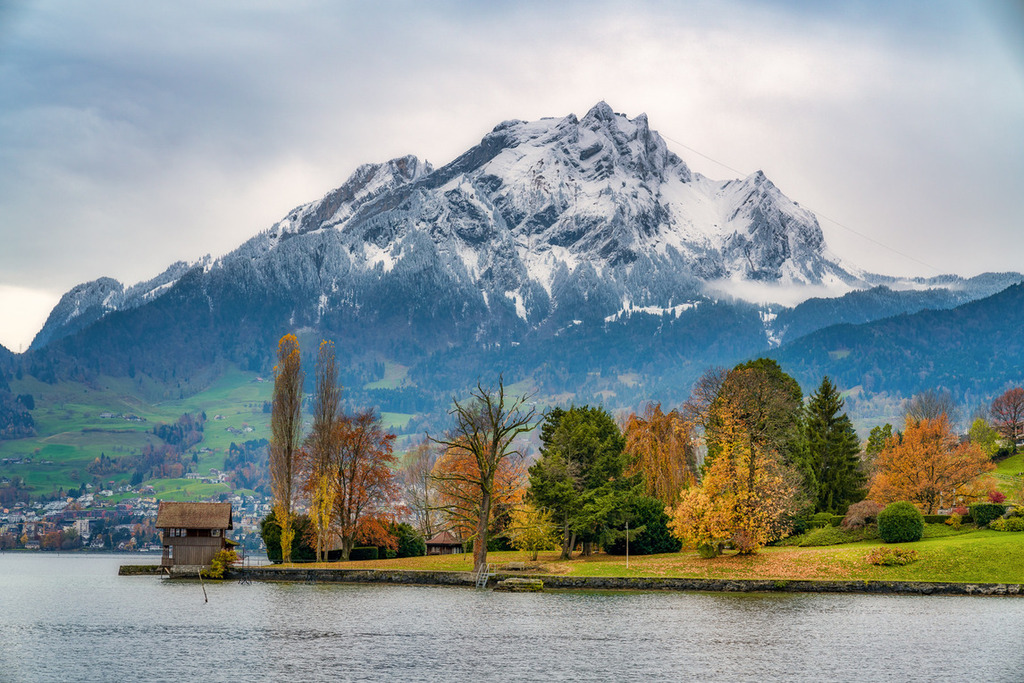 Lake Lucerne /CC by 3.0 /Bob Israel
Drive around Lake Geneva
Lake Geneva is shared between Switzerland and France. One of the ways to explore it is to hop on a cruise that stops at all the major towns on the lake: Geneva, Nyon, Lausanne, Vevey, Montreux and the castle of Chillon. The locals advised me to drive around the lake instead, crossing the borders of Switzerland and France.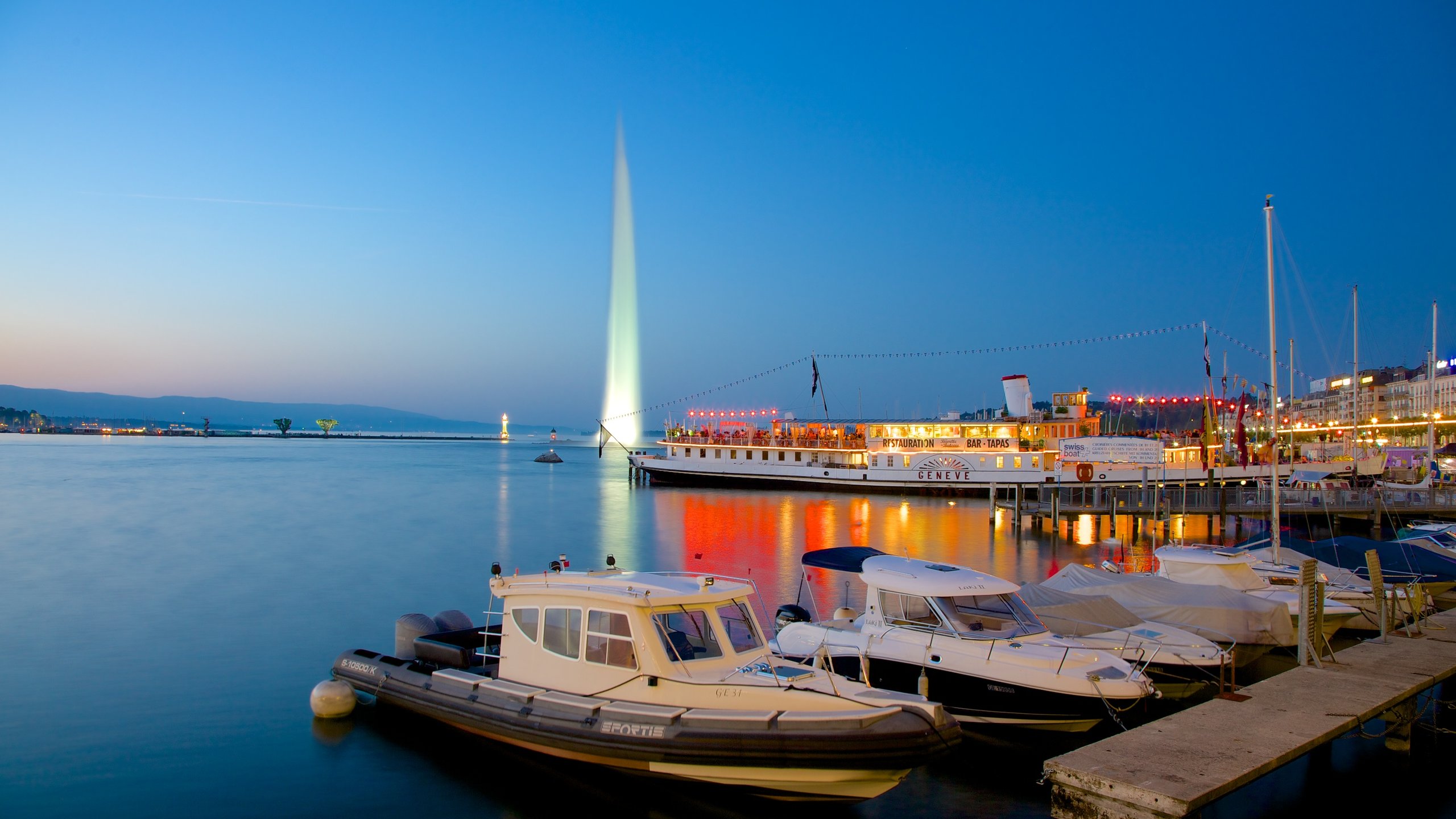 One of the highlights of my trip around Lake Geneva was the Jet d'Eau — a famous large fountain located near the southernmost tip of the lake. Jet d'Eau projects 500 litres of water into the air every second. At night, you can see the fountain blasting water, coloured by vibrant reflections from the lights nearby.
One of the cities around Lake Geneva, Vevey, was the final home of Charlie Chaplin. I went all the way to Vevey because I wanted to see the famous Fork of Vevey on the shores of Lake Geneva. Nestle's Headquarters also reside here, and the giant stainless-steel fork is part of Nestle's Alimentarium Museum's permanent exhibition.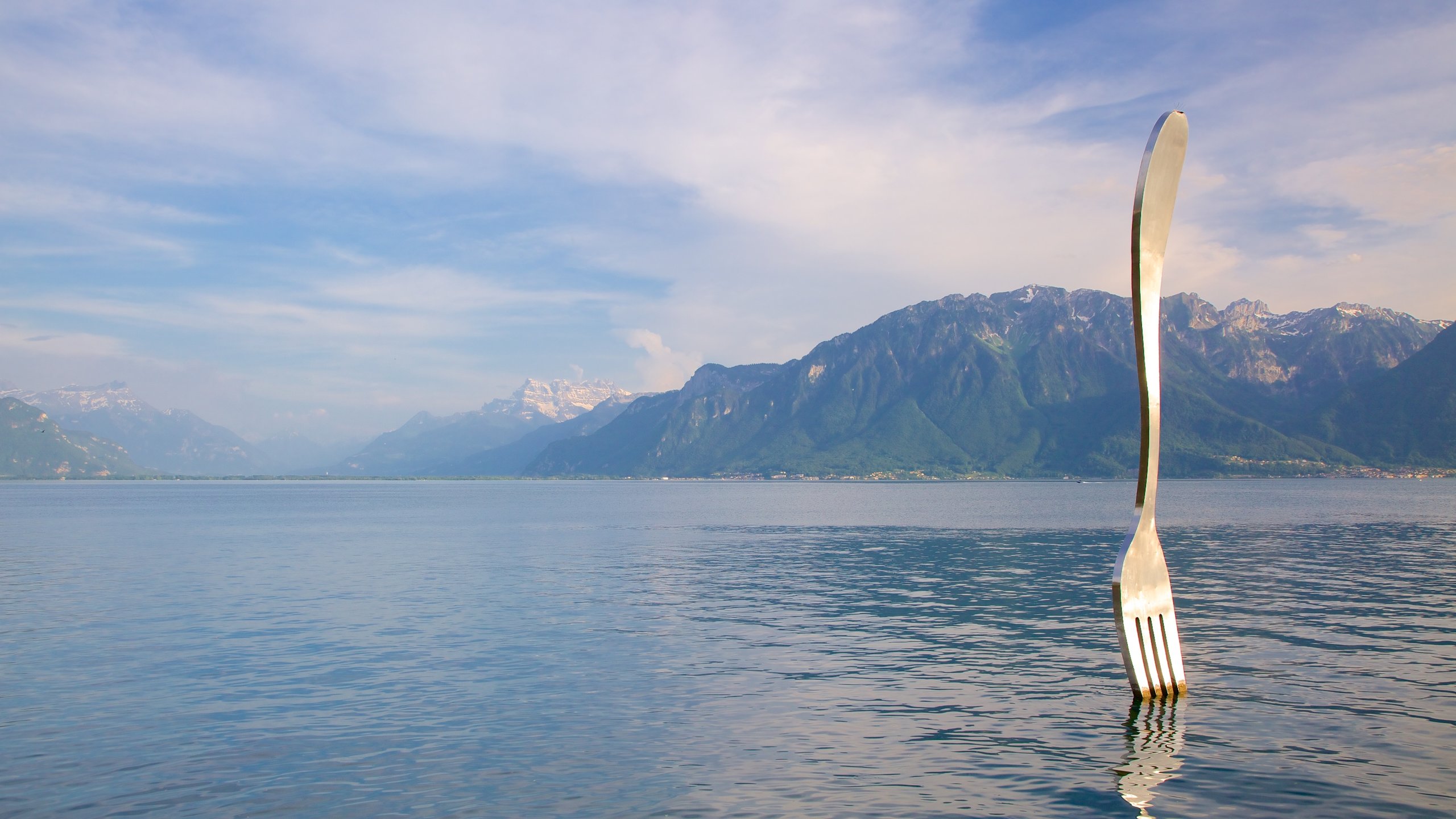 Eat fondue and rösti
Switzerland tourism may be best known for its snow sports but it also boasts some warming culinary dishes that you won't want to leave without trying. If you're skiing in Switzerland, don't forget to order cheese fondue at the ski resorts or alpine chalets. This iconic Swiss dish consists of a big communal pot of melted cheese, wine and garlic of which people dip bread into. After surviving harsh cold weather, some warm, savoury cheese is all you really need.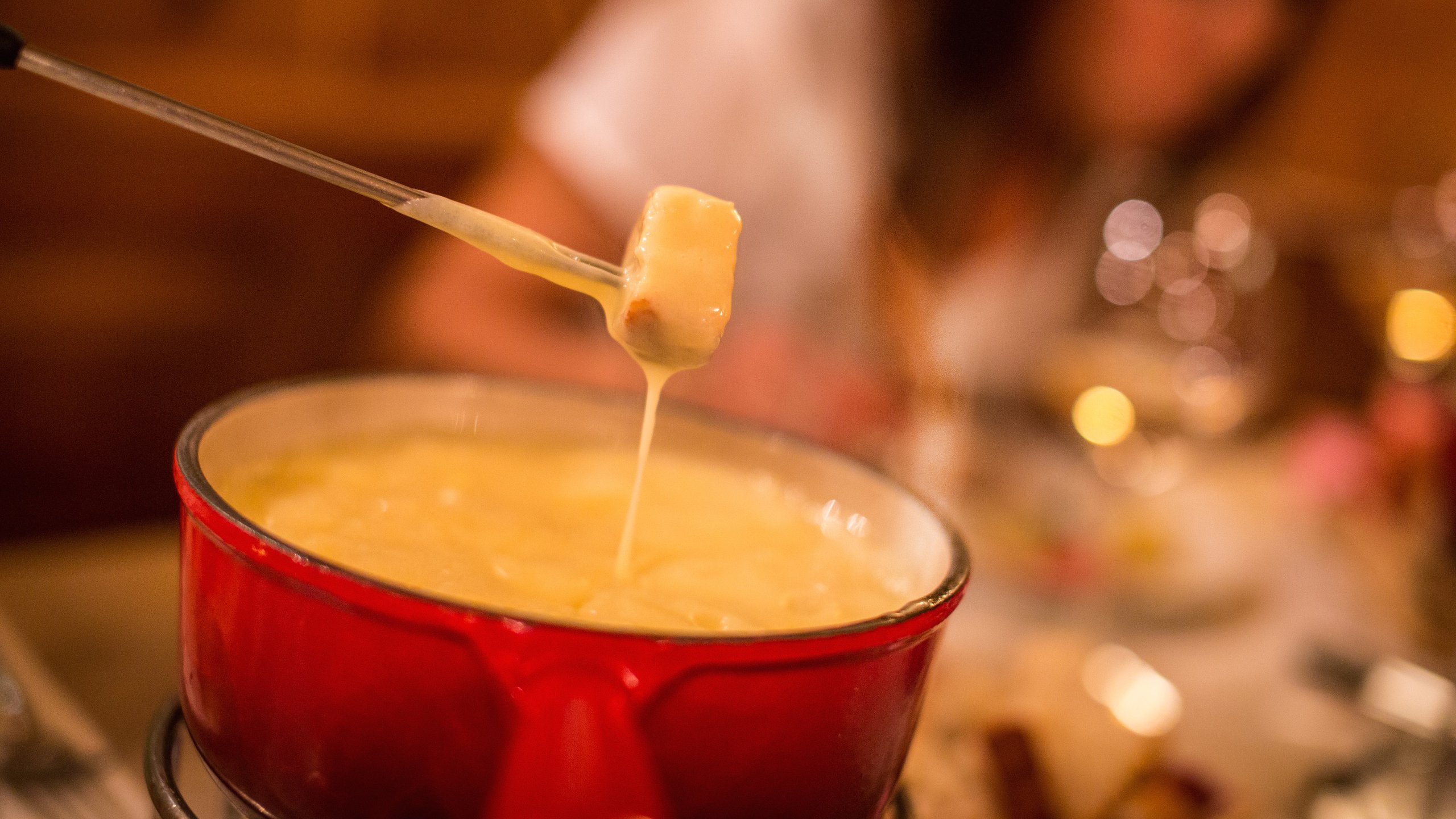 Another iconic dish in Switzerland is rösti, thinly-grated potatoes fritter, pan-fried until crisp and golden. It used to be the staple food for farmers in Bern as a breakfast dish but rösti is now commonly available in Swiss restaurants as a side dish.
Where to stay in Switzerland
You can stay in Zermatt to see the Matterhorn and to explore the ski town, or stay in Lucerne to explore the old town and travel to nearby Interlaken to experience the Jungfrau region.
Switzerland may be rated the most expensive country in the world, but with a bit of thorough research on the accommodation options, you will be able to find one that suits your budget and style.
I stayed in Le-Petit CHARME INN during my stay in Zermatt for its friendly room rate. I also rather enjoyed my stay with The Tourist City & River Hotel in Lucerne as it has a strategic location, surrounded by plenty of the best things to do in Switzerland, and yet remains affordable.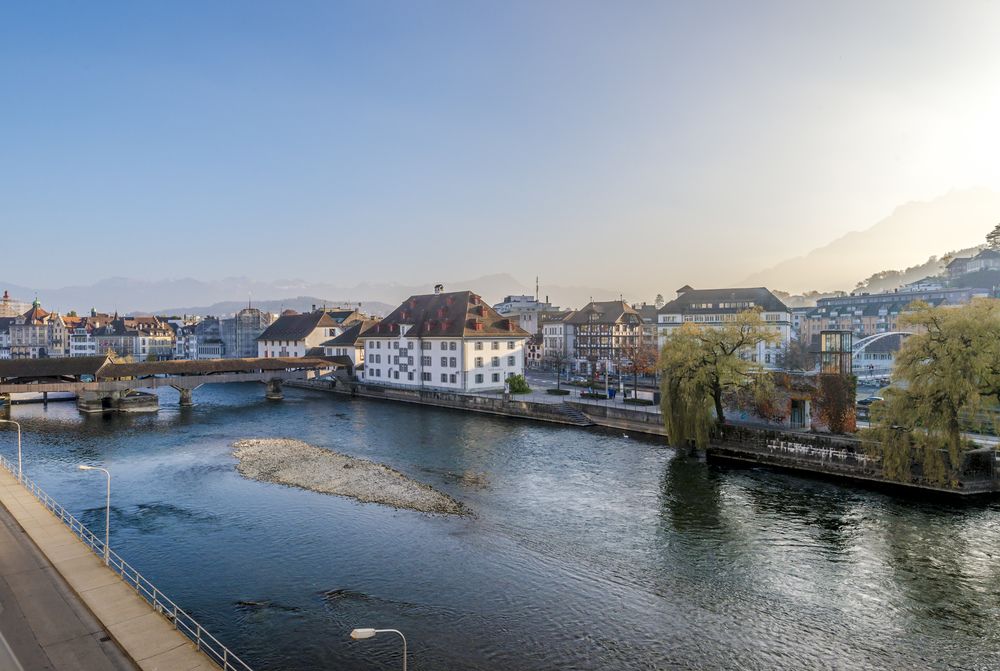 [tabs]
[tab title="Where to Stay" icon="entypo-suitcase"]
Where to Stay during your Trip
[button style='blue' icon="entypo-suitcase" url='https://www.expedia.com.sg/Destinations-In-Switzerland.d174.Hotel-Destinations' fullwidth='true'] Find Hotels in Switzerland[/button]
[/tab]
[tab title="Let's Go!" icon="entypo-flight"]
[button icon="entypo-flight" url='https://www.expedia.com.sg/Destinations-In-Switzerland.d174.Flight-Destinations' fullwidth='true'] Flights to Switzerland [/button]
[/tab]
[/tabs]