By Lavinia Rajaram, on August 13, 2020
Post Circuit-Breaker Syndrome – The Rise of 'Solo-cations'

It's been over four months since the start of Singapore's Circuit Breaker, and eight weeks since we entered phase two of the economy reopening. While some aspects of our lives – such as our daily work, shopping and dining out activities – have gradually resumed normalcy during this period, other aspects still require constant adjustment on our part to get used to the new normal.
For one, striking a fine balance between work and life during the ongoing WFH (work from home) phase continues to be a real challenge. Our home, which used to be a sanctuary for relaxation and escape from work, has now been turned into a battlefield with work, family and personal life competing for attention.
Some of you may also feel stuck in a seemingly unending cycle of the daily grind, constantly rushing to complete one task after another, switching back and forth between work, family and personal commitments on-demand, and with little breathing room in-between. As a result, many are pining for a quick escape to a place where we can refresh, re-energise and rejuvenate ourselves, and realign on our immediate and medium-term priorities as we continue to ride out what is left of the global pandemic.
While overseas travel plans are being put on hold due to a temporary halt on international leisure travel, there's no stopping us from going on a detoxifying staycation with just our good ol' self, to help us break free from energy-sapping routines and get back on the right track for the long haul.
With the volume of searches for solo stays on Expedia.com.sg doubling in the month of July compared to June, and one in three accommodation searches conducted between 12 July and 9 August being made for solo stays, are Singaporeans experiencing 'post circuit-breaker syndrome' and looking for a way out of the daily grind?
If you're looking to go on a solo-cation, but don't know how to begin, here are 5 easy steps to help you make full use of your alone time away from home.
 1. THINK ULTIMATE COMFORT
The first step to going on a solo-cation is to choose a comfortable hotel to serve as your home base. Since you're going on a holiday all by yourself, you can put your own comfort first by selecting your staycation destination based on your personal needs and wants.
With a budget in mind, have a think about whether you would like to have a room with a view of the city or the garden, a shower or a bathtub, a table for journalling or a bay window for self-reflection, a huge bed for rolling around or just a comfortable sleeping space, shared social spaces or more space for yourself.
Once done, have a look at the staycation options available on Expedia.com.sg and make use of the filters to narrow the selection down to meet your needs. I'd encourage you to book a staycation with 'free cancellation', so that you don't need to fret over sudden changes in plans when the unexpected comes knocking on your door.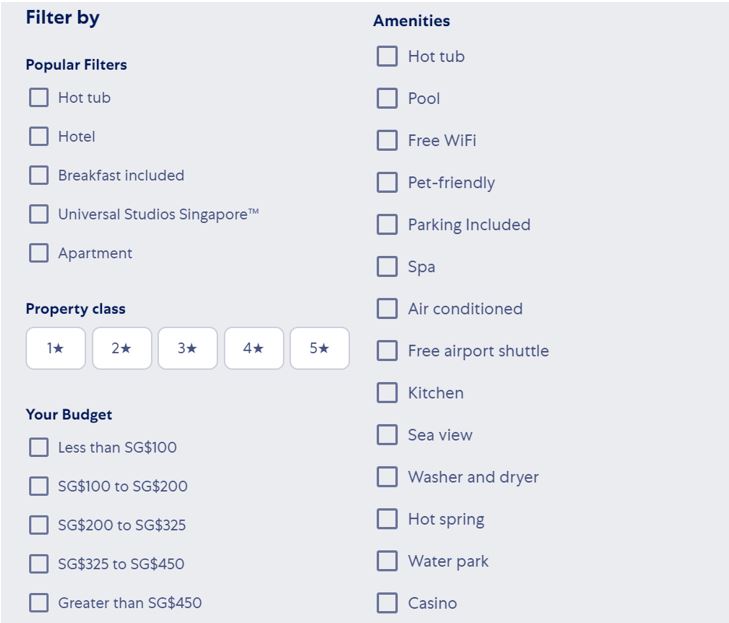 If you would like a recommendation, Singapore Marriott Tang Plaza Hotel is a popular choice among solo staycationers. Located right in the heart of the Orchard Road district surrounded by a wide variety of food and beverage, spa, wellness and shopping options, the hotel is an ideal place to enjoy some relaxing me-time without the need to look far for food and entertainment options. With breakfast-inclusive room rates starting from S$219++ per night for its 'Iconic City Staycation' package, Singapore Marriott Tang Plaza Hotel also provides S$25++ worth of dining credits per person per night as part of the package for staycationers.
2. SET YOUR GOALS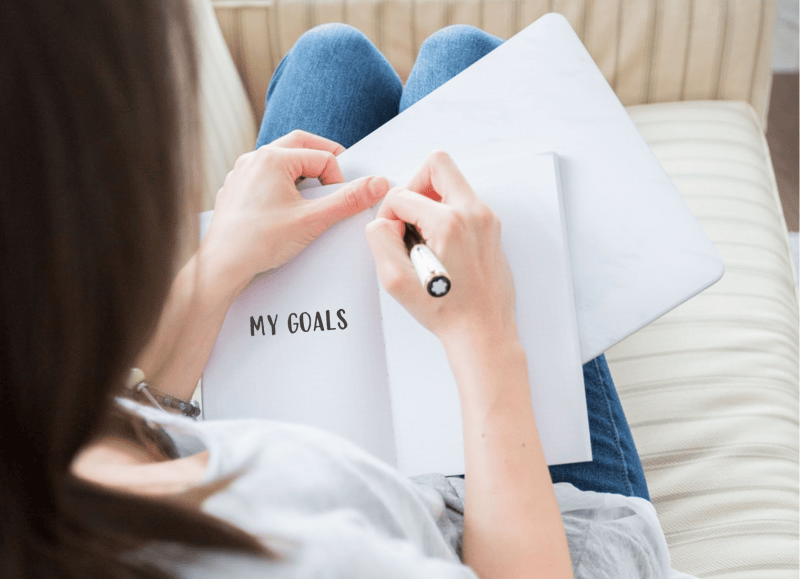 If the aim of going on a solo staycation is to reset your life, then it may help to make a list of goals that you want to achieve during your stay. Take a few moments to reflect on these goals before the solo-cation and pen down the key areas that you want to cover. Are you looking to examine your career priorities? Are there relationships that require evaluation? Are there things about yourself that you want to review and change? Are you considering trying something new such as an art project, starting a business or a volunteering initiative?
While it's tempting to want to cover everything under the sun, it may be wiser to focus on the three key goals that you want to achieve in order to not overstretch yourself on your personal vacation. Once done, note them down so that you won't lose track of your original focus on your staycation.
If you prefer to just sit back, relax and achieve nothing during the solo-cation, it is absolutely ok as well, since you are the only boss around to call the shots. With great room service and a whole host of treats (including a complimentary bottle of wine, garlic fries and 1-for-1 beer during happy hour) at establishments such as Hotel Soloha @ Chinatown, you can immediately kickstart that TV series marathon that you've been wanting to do for months.
3. PLAN YOUR TIME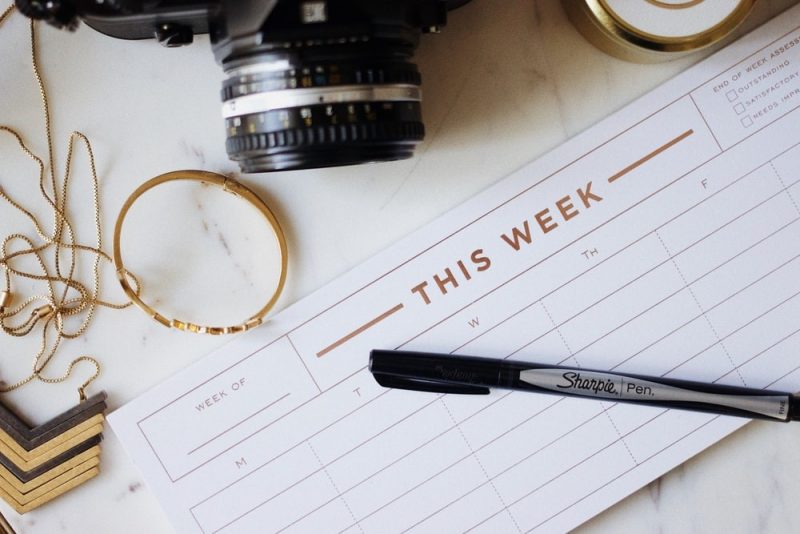 It may seem odd for me to suggest planning your time for a staycation. But you never know how this may help you to make full use of your time away to relax, without losing track of your original goals.
Pick up a journal or your phone to start putting together a rough staycation schedule that you can decide whether to follow. Work in pockets of time to work on the goals that you've set and incorporate fun activities that you can look forward to as the highlight of your staycation. There are plenty of things that you can doing without travelling out of the country – such as taking a day trip to a nearby island, heading out for a walk along the beach, joining an aqua pilates class at the hotel pool, or simply going shopping or café-hopping without a care in mind.
If you're dry on inspiration, check out the wide range of local activities available on Expedia.com.sg. There, you will find local tours that bring you on a trip down memory lane dating back to the World War 2 era, cooking classes that equip you with the skills to whip up sumptuous local fare, and discounted tickets to many of our local attractions including the Gardens By The Bay Conservatories, Marina Bay Sands SkyPark Observation Deck and more.
4. DISCONNECT FROM TECHNOLOGY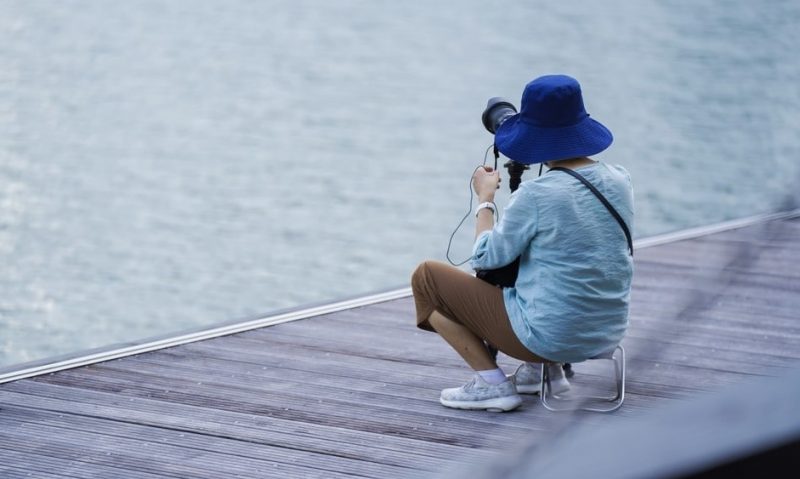 Each day, we spend most of our waking moments looking at our screens. Be it answering work-related emails, accessing social media or chatting with our friends and loved ones, technology has become an inextricable part of our lives, facilitating human communication and connection in a digital age. However, technology also places a huge demand on us to give it constant attention, which may not be the best for our overall well-being.
When you go on your solo-cation, make an effort to disconnect from technology from time to time or explore a complete digital detox for a day. If you find this challenging to achieve, try going for a long walk without your phone, book yourself a spa session or unwind on your hotel bed with a book.
Hotel G, located at the heart of the arts and cultural district in central Singapore, can be that perfect base for a digital detox. With plenty to see in the area, you can easily spend up to half a day admiring the exhibits at the National Museum of Singapore or taking photos of art murals while strolling down the colourful Haji Lane.
5. NURTURE WITH NATURE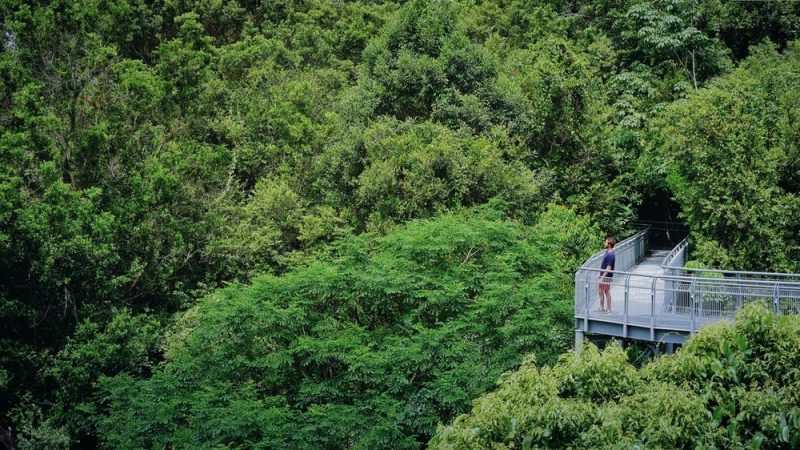 After months of being cooped up at home, all of us could very well use a change of scenery. While most of us can attest to the fact that time spent outdoors helps us to find encouragement, inspiration and mental clarity, scientific research revealed that spending 120 minutes a week in the great outdoors can also enhance a person's overall sense of well-being.
For the ultimate 2-in-1 solo-cation meets nature experience, we recommend staying at Shangri-la Hotel Singapore. Located just minutes away from the UNESCO World Heritage Site of the Singapore Botanic Gardens by foot, you can have easy access to all that nature has to offer. While you're there, take a deep breath and enjoy the smell of fresh air. The stress of life will simply melt away and you will have nature to thank for it.
For more staycation inspiration and deals, look out for the next edition of Expedia's Weekly Staycation Round-Up or visit Expedia.com.sg.