By Shanice Koh, on October 30, 2018
24 Hours in Taichung
We only had a day + night in Taichung and since some of the places in my itinerary were somewhat hard to get to without a car, I decided to book a driver for the whole day! Our driver was Mr Shen, you can contact (whatsapp) him at +886 926 652 666 if you're thinking of hiring a driver for Taichung. He has this grandfatherly aura hahaha. I mean, don't expect him to be buzzing with energy, but he's definitely more than happy (and very smiley) to share with us information about each place, like the backstory, etc. Do note that he only converses in Mandarin!
Mr Shen picked us up at Taichung HSR Station and whisked us off to our first stop – The Rainbow Village 彩虹村!
The Rainbow Village 彩虹村
This place is the handiwork of a lady from this village who started painting, these illustrations you see, in her own home before venturing out to the surrounding walls in her village.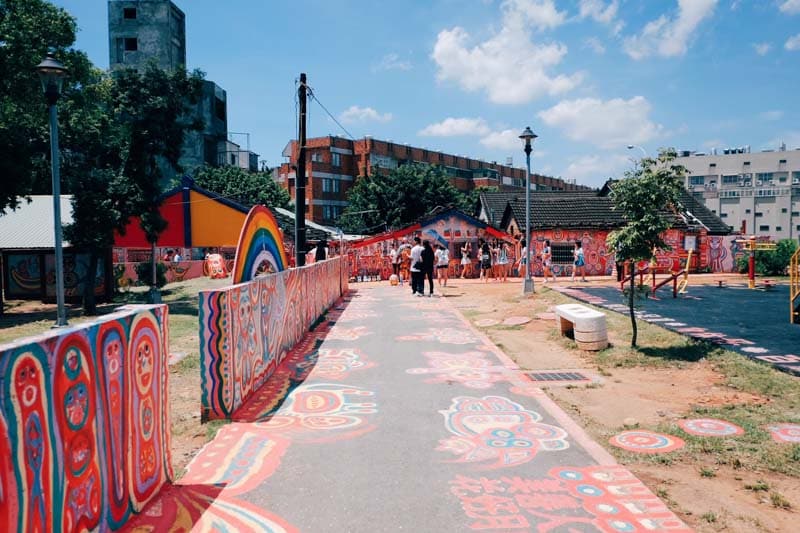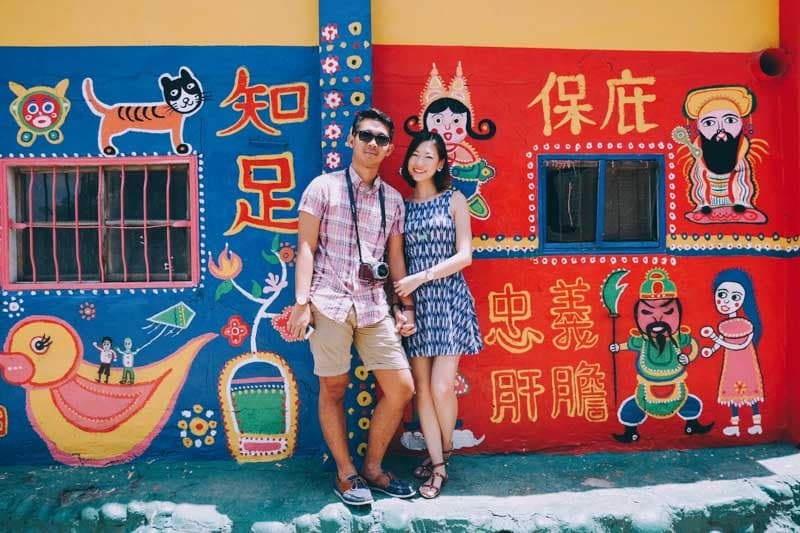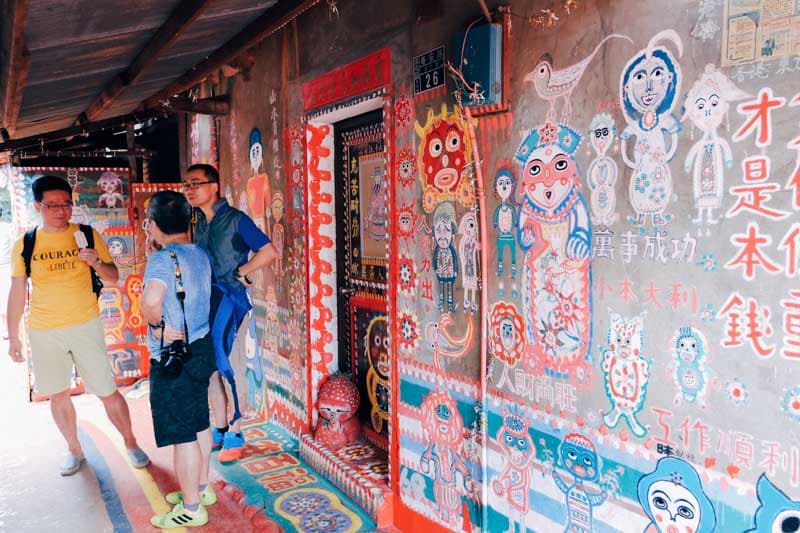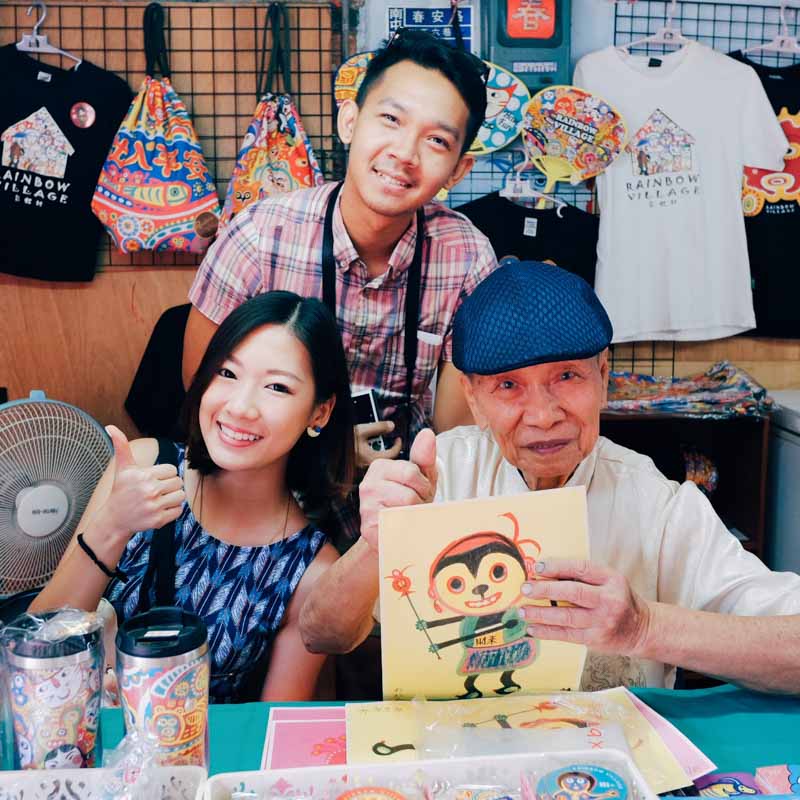 The elderly man you see here is her husband who's such a cute, jovial man. Very young at heart haha.
According to Mr Shen, at first no one knew about this illustrations until students from the nearby university chanced upon it. Today, it's an arts and cultural area, and also the only village left untouched. It cannot be demolished, as deemed by the government.
So it's a very interesting sight when you see this one and only village right smack in the middle of all the developed buildings and roads. And plus, it stands out too, being so colourful haha.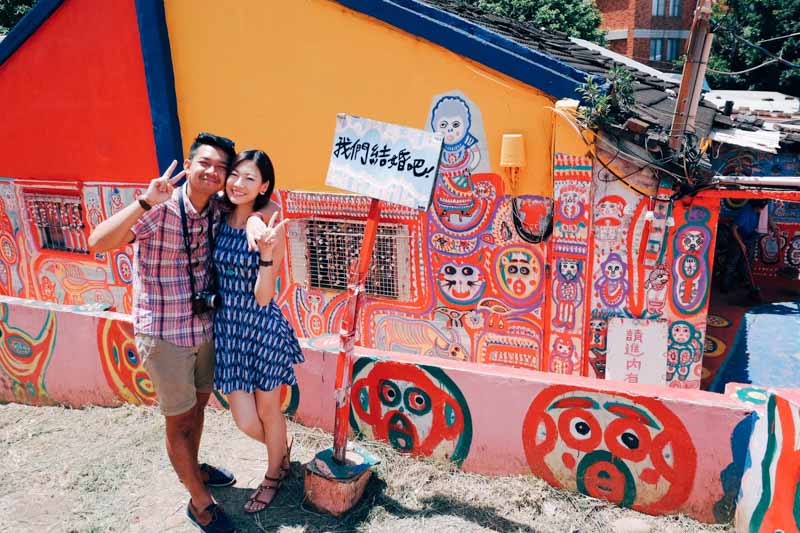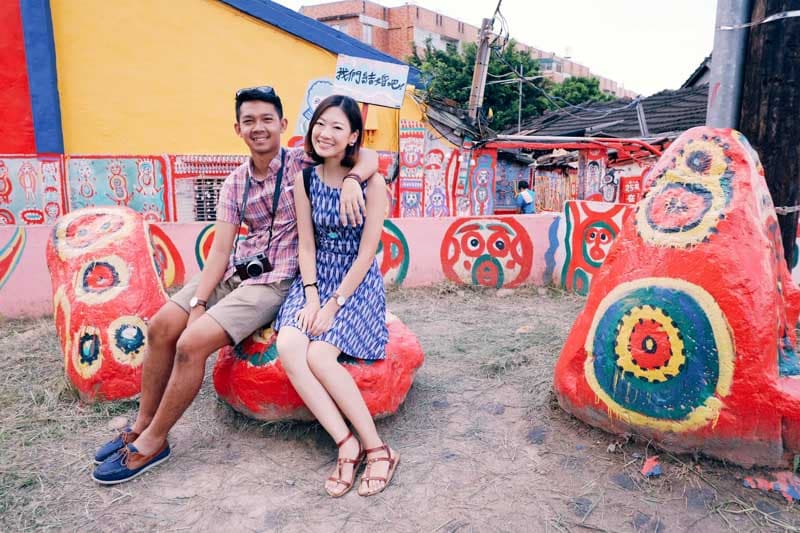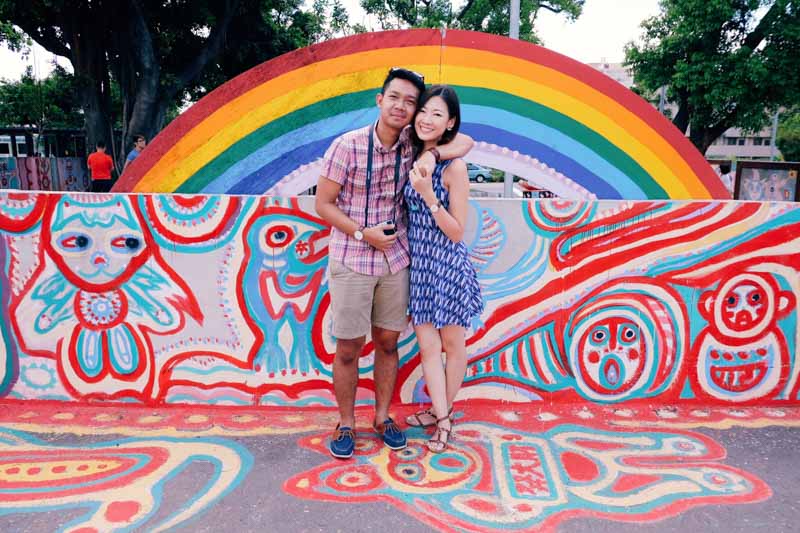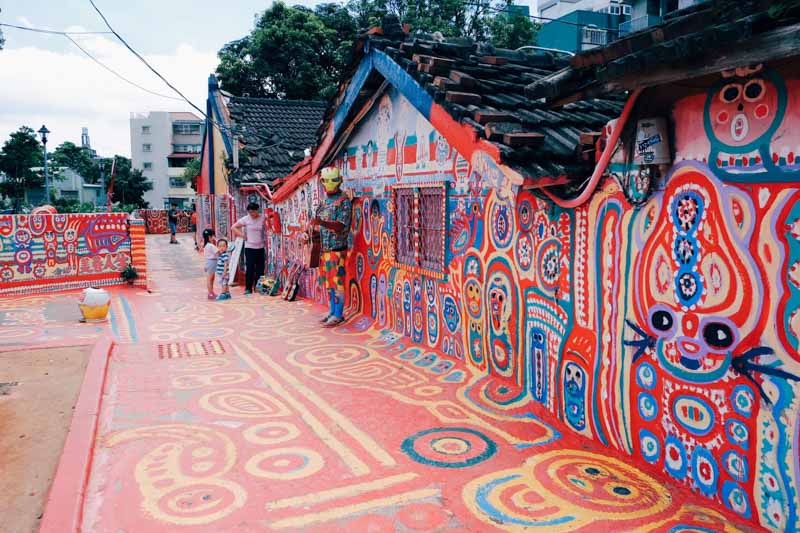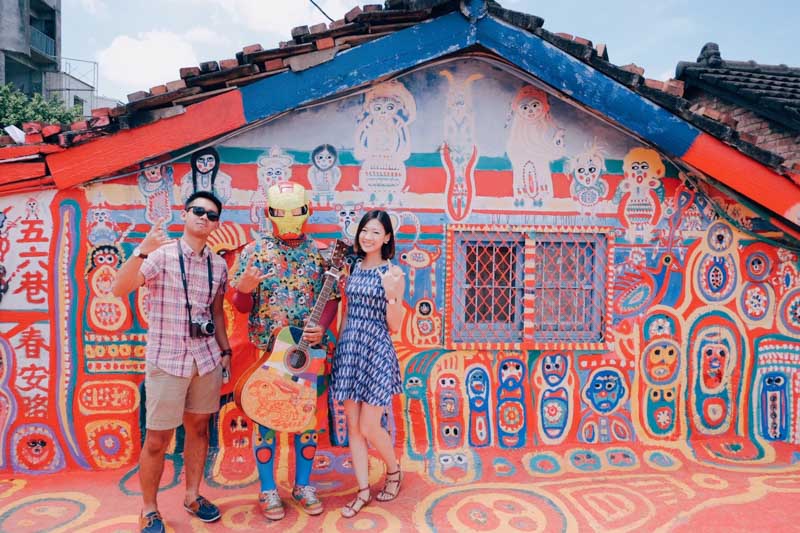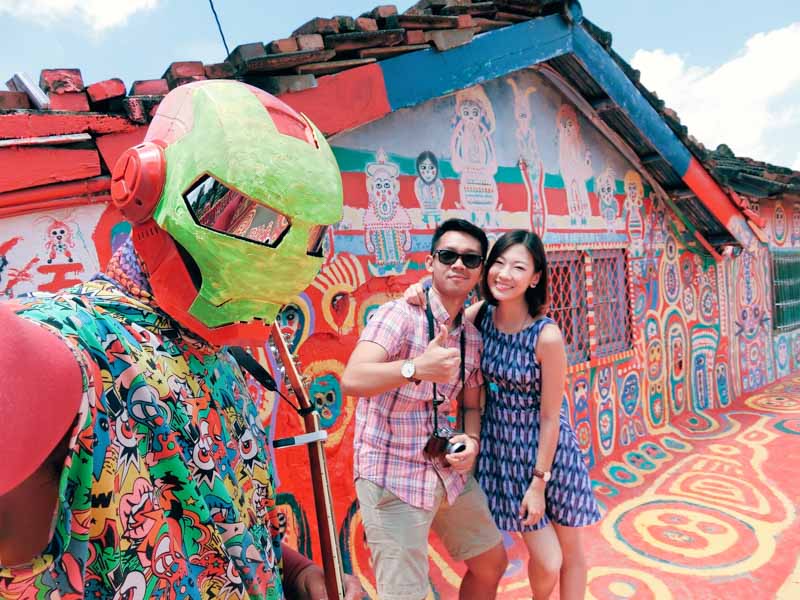 He was such a wacky guy, got so to pose in so many different ways and all hahaha. I lack the creativity when it comes to all these wacky poses.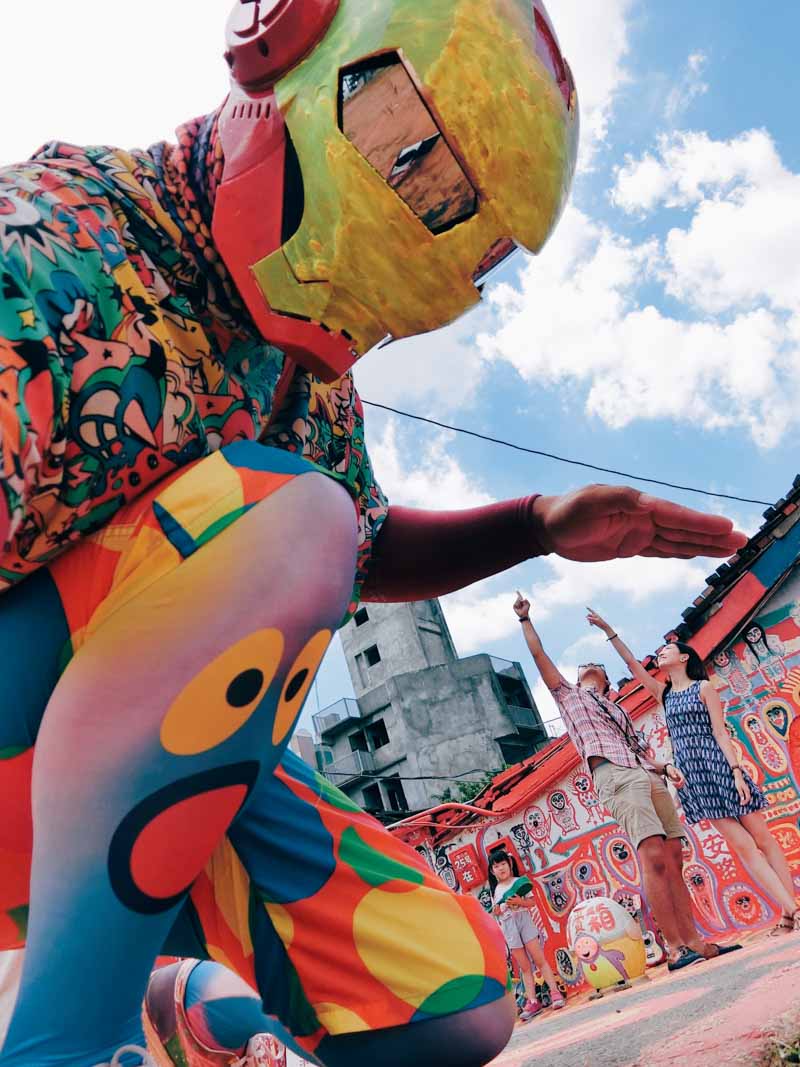 Second stop: Zhongshe Flower Field 中社花市!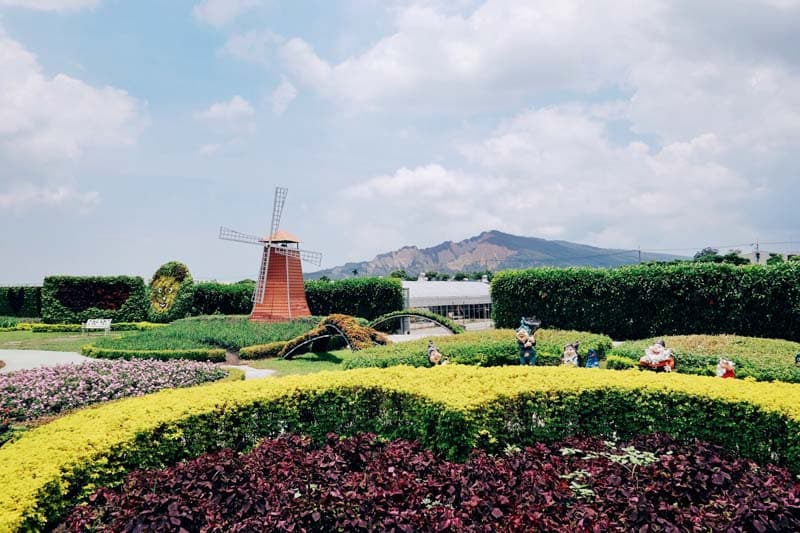 Sunflowers are among my favourite flowers, aside from baby's breath, daisies and lavender. So I was pretty thrilled to be a taking a picture in a field of sunflowers EXCEPT that this field was apparently a popular one with the bees. I got stung by a bee before, and so it's bee phobia for life; even the buzzing sound of wings, whether it's from a bee or not, will cause me to jump. So this shot was pretty much a quick pose, nervous smile, capture and quickly walk away. Hahaha.
Mr Shen told us that this white grand piano is the flower field's trademark. Something like the Eiffel Tower to Paris.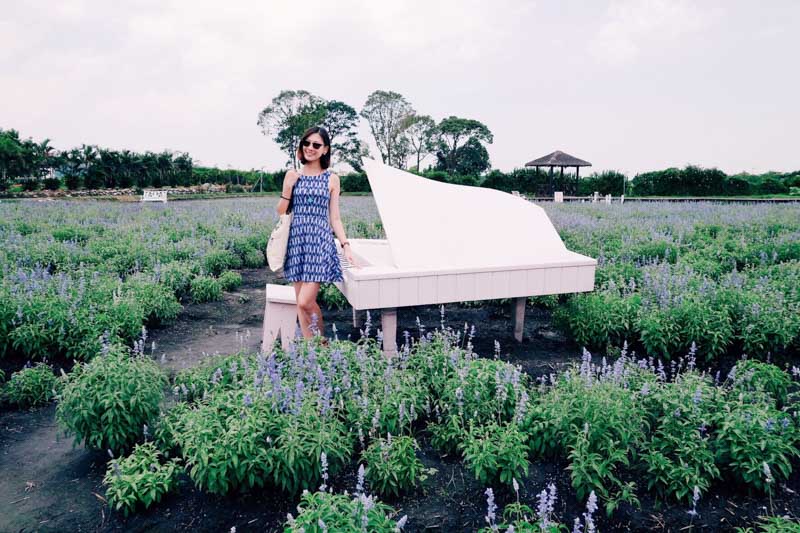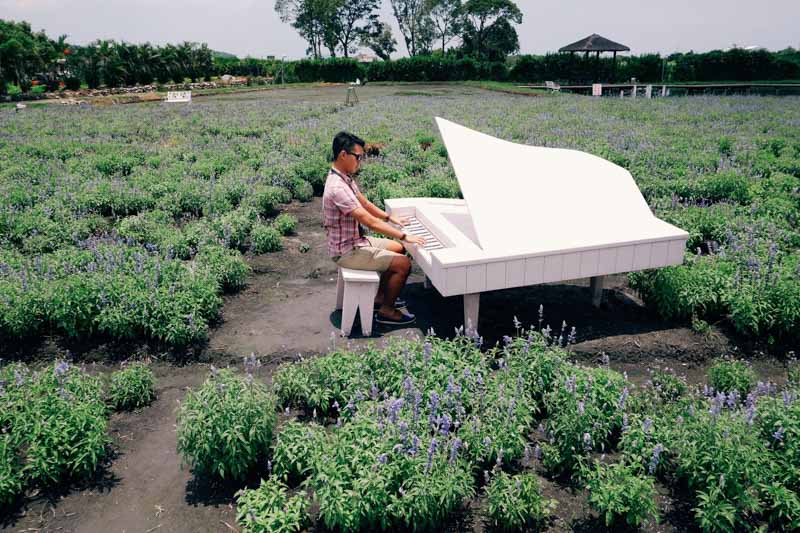 Third Stop: Lunch at Mushroom Garden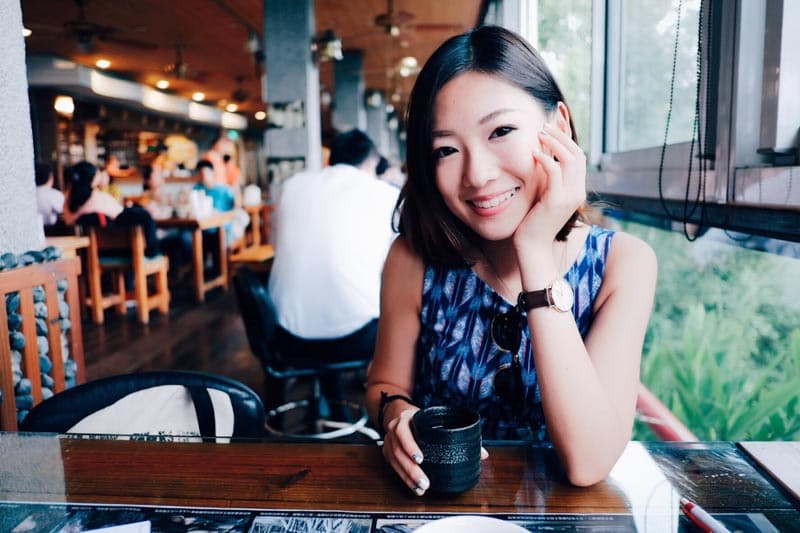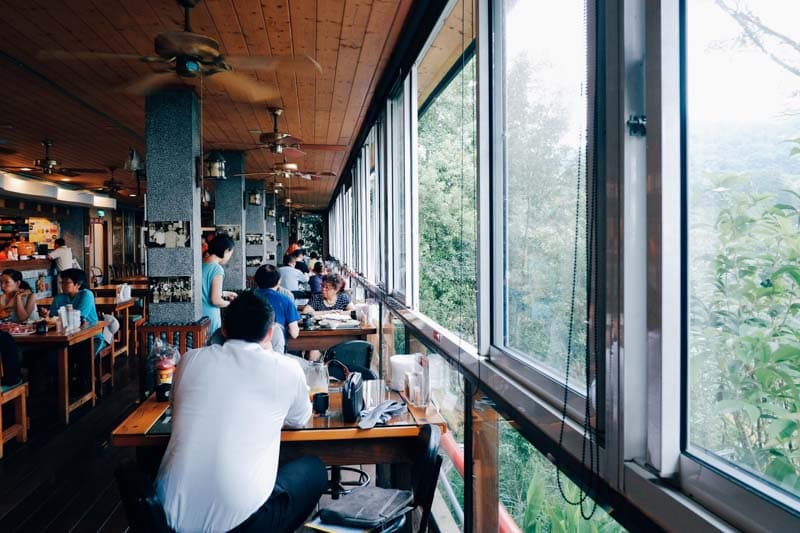 Absolutely loveeeeed this mushroom-y broth!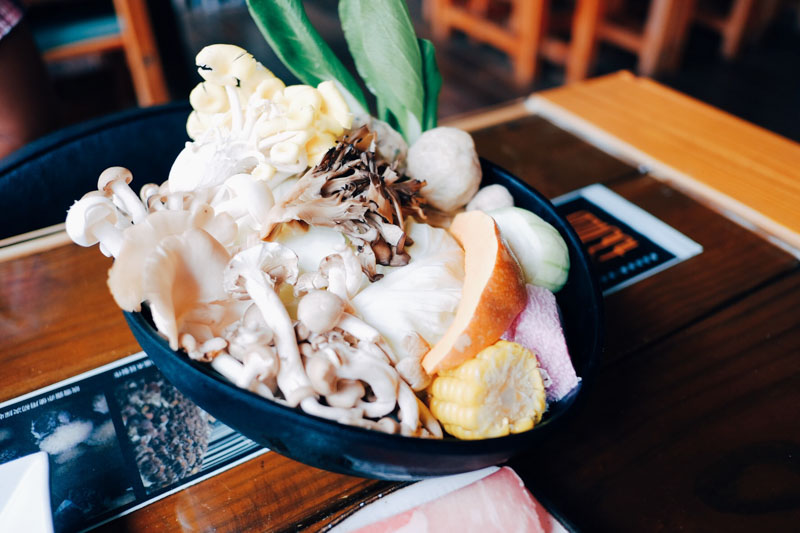 Fourth stop in Taichung: Xinshe Castle
I've never been to UK/Europe before, which honestly would be a great destination for me because of how much I love the history behind their architecture and all the art movements, etc. Hopefully I'll be able to visit soon! But yes, this castle's probably the closest I get to experience for now haha.(4.23)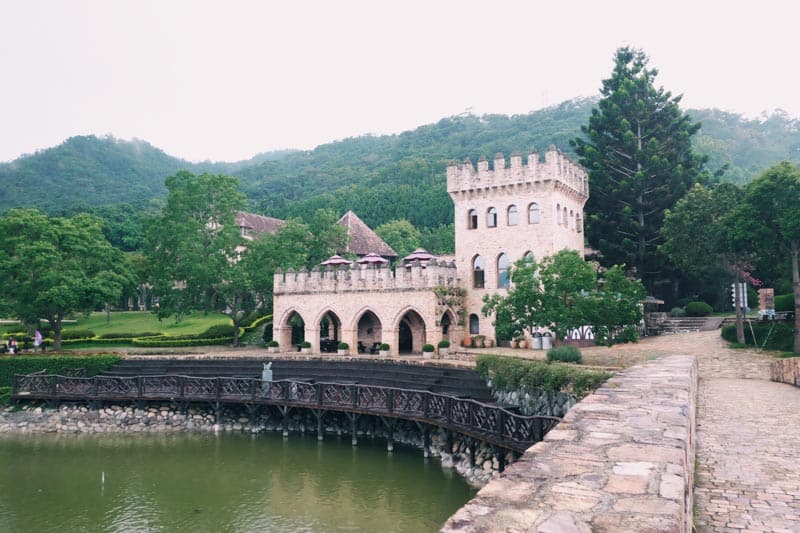 Yup it was raining when we got there, which was a pity cos we weren't able to explore the grounds fully/properly.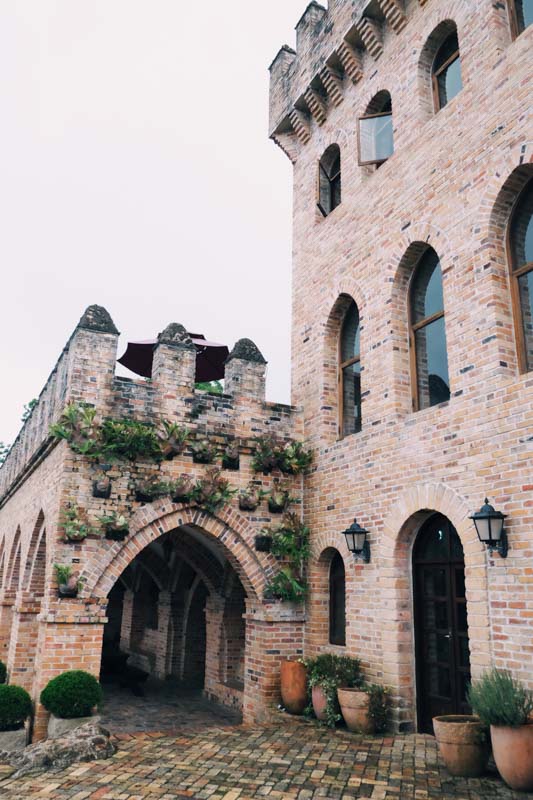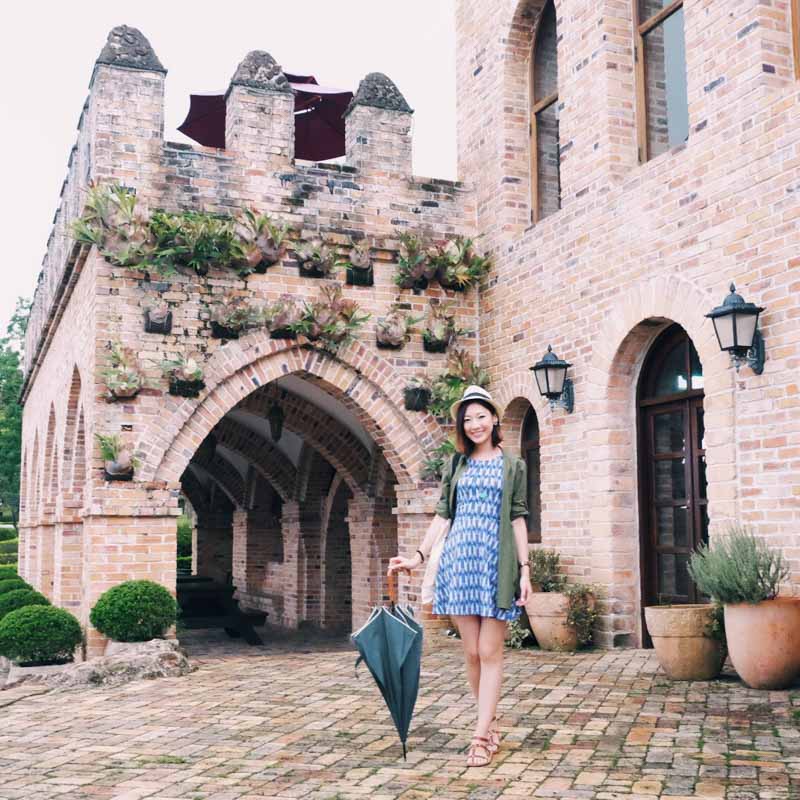 Fifth stop: Lavender Cottage/Farm!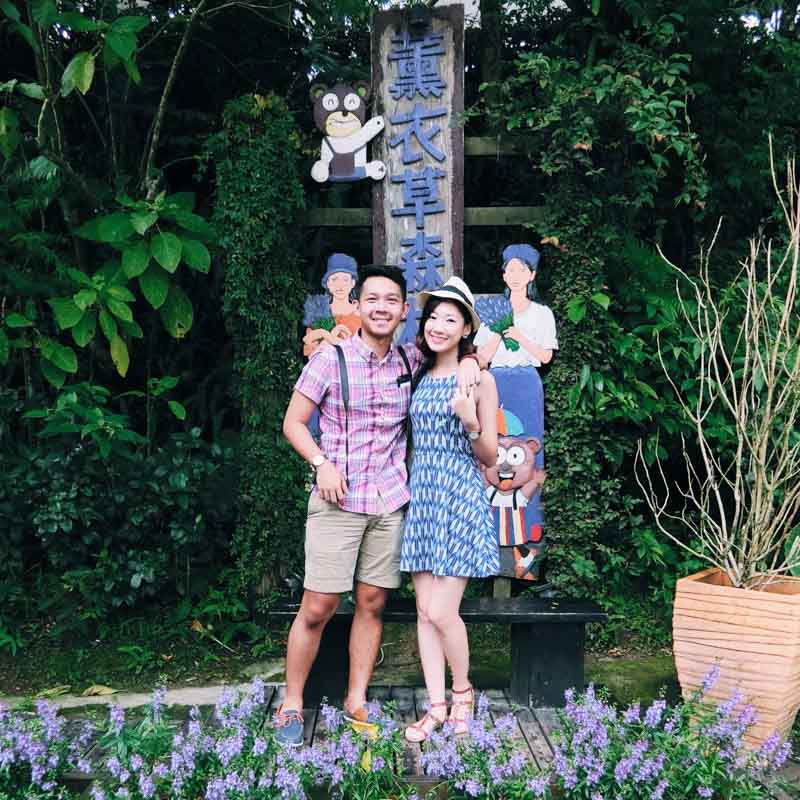 I've actually been here about 2-3 years back with my family. We came in the autumn-winter season and because I remembered the place to be very charming and dreamy, I thought it'd be good to come back again so the boyfriend could see it, and also to see how it'd be like in the summer without all that fog.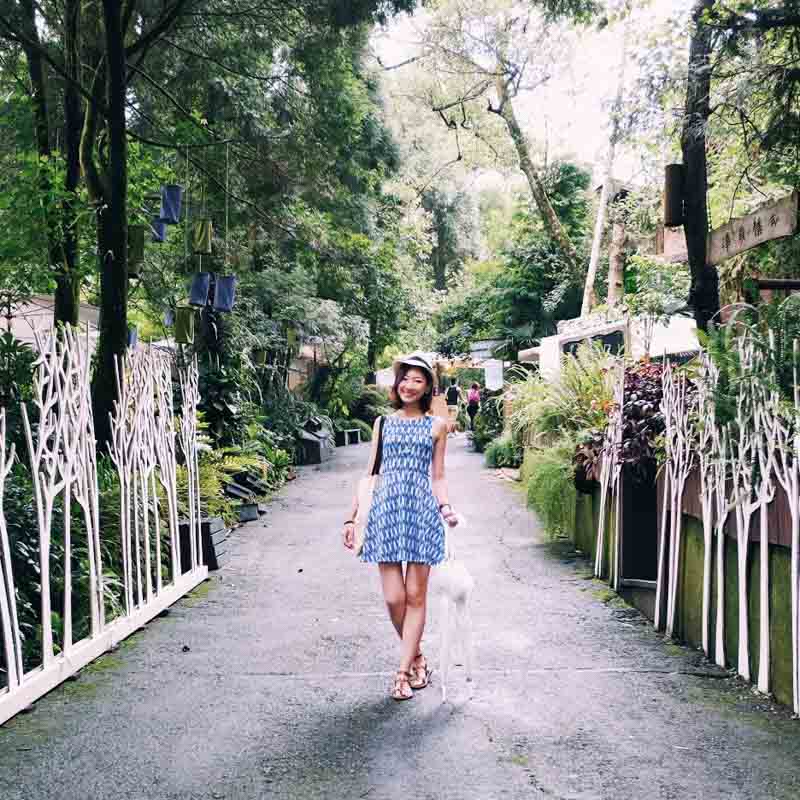 BUT alas, it turns out a fire broke out a year back and the damages required the whole place to be remodelled. Which also meant that it looks nothing like its former self anymore. 🙁 Such a pity, because it does lack the charm it used to have.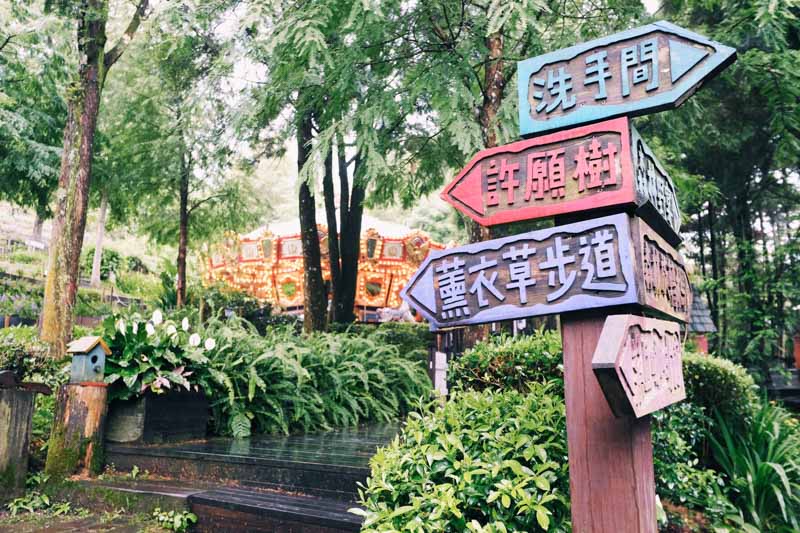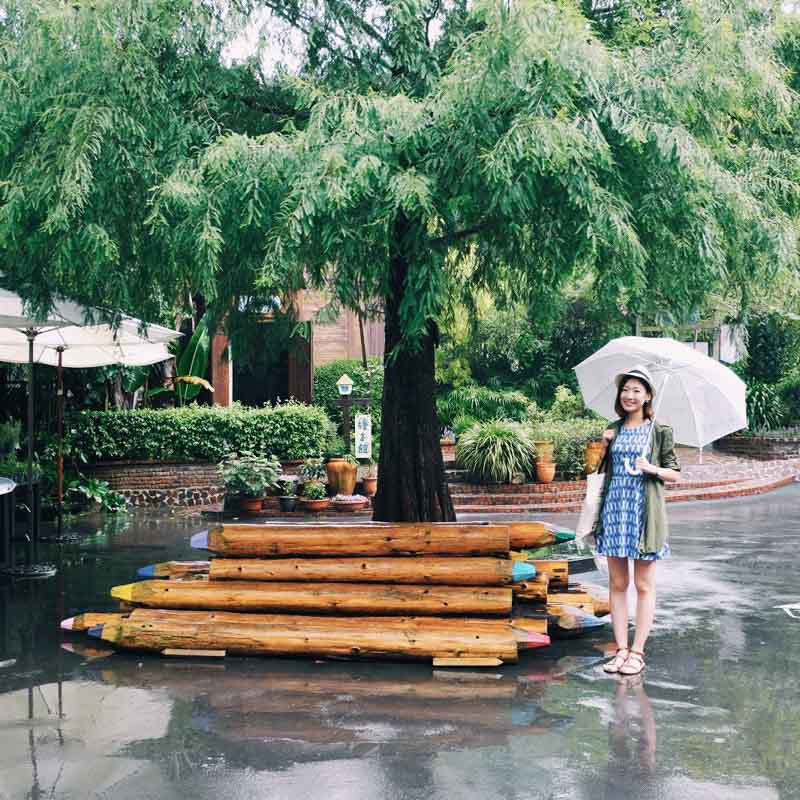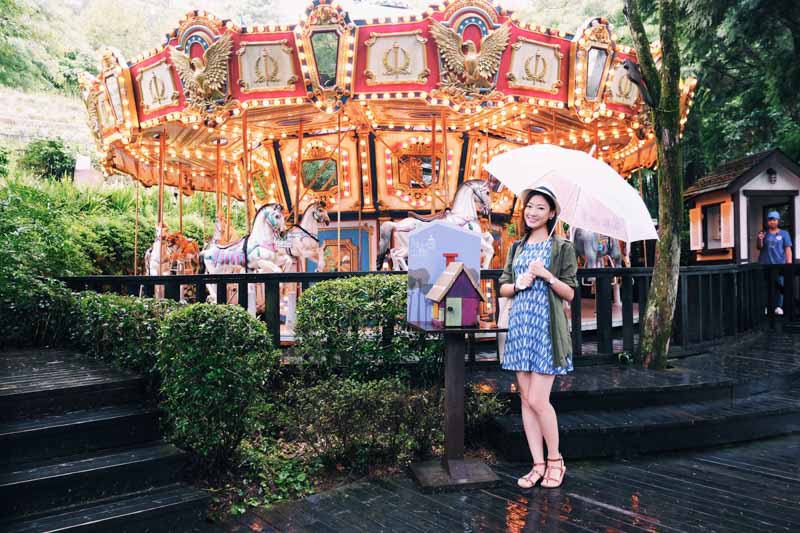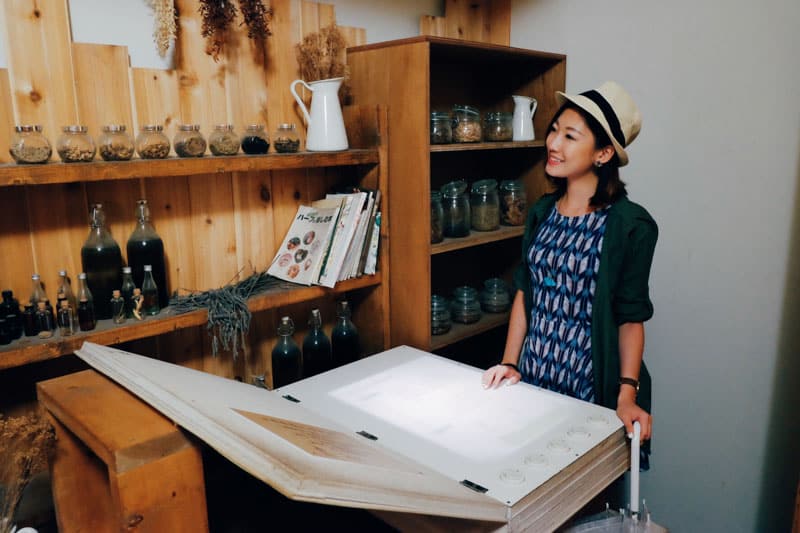 The seventh stop was actually CMP Block Museum of The Arts (go Google!) but they didn't have any exhibitions the day we went to visit, so it was a wasted trip. I was feeling quite bummed because I was actually looking forward to this one the most lol.
So Mr Shen drove us to our Taichung Hotel to check in before sending us to our last destination, Fengjia Night Market.
Fengjia Night Market in Taichung, Taiwan
aka what street food to eat in Taichung!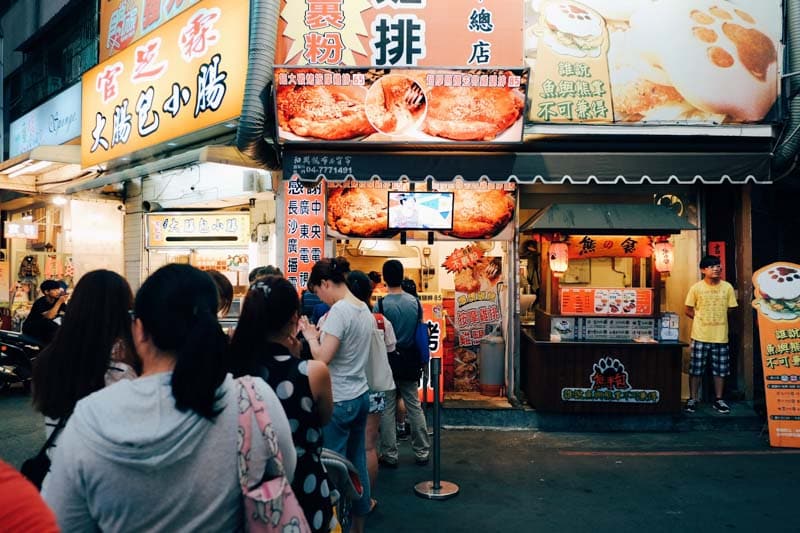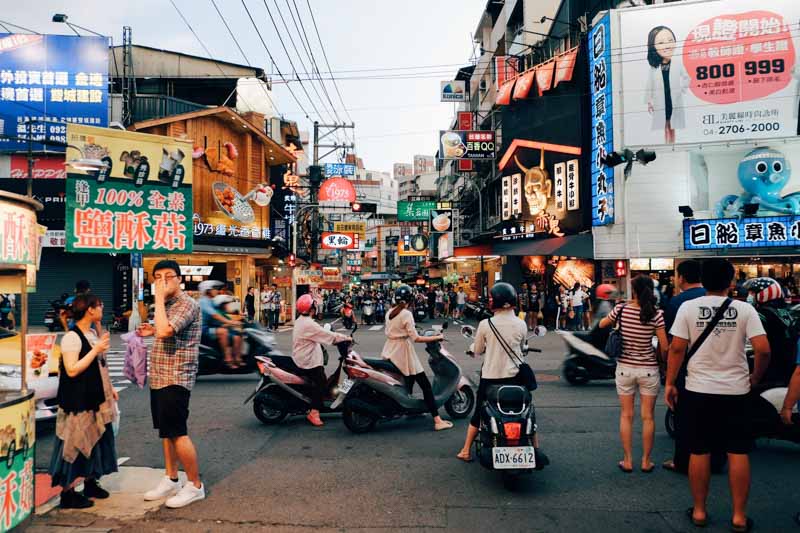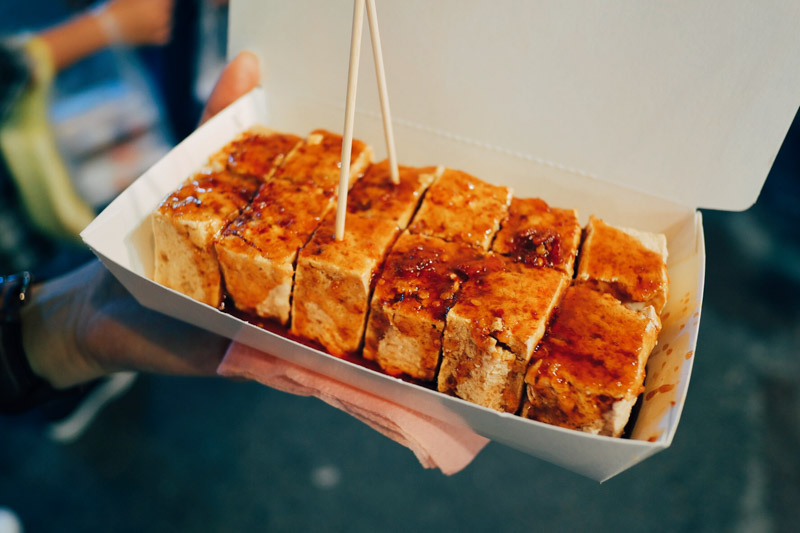 Grilled chicken instead of a chicken cutlet, for a change!
I was quite fascinated by this. Basically the guy would put a potato into the machine and out comes out these long strips of crispy potato. You then choose the sauce/dressing you want and tadahhh!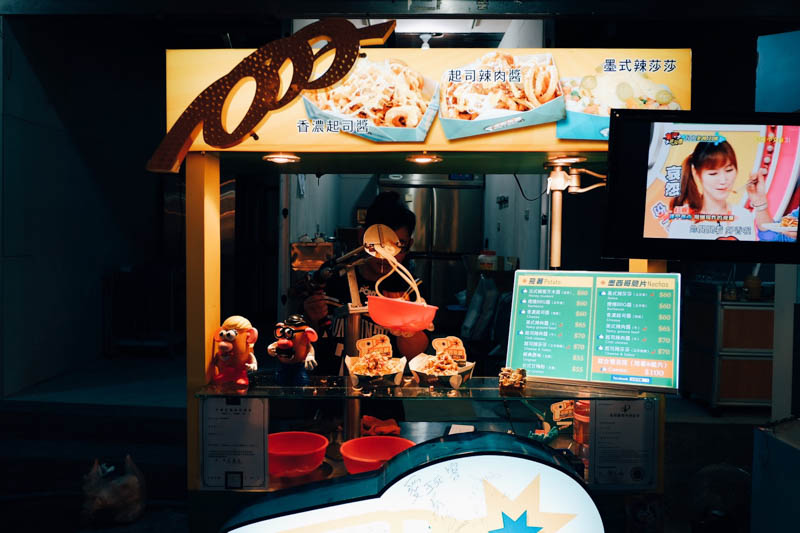 I chose barbecue sauce and it's one of the best, if not the best, barbecue sauce I've ever had. The flavours were very well balanced, and complemented the potato very very well!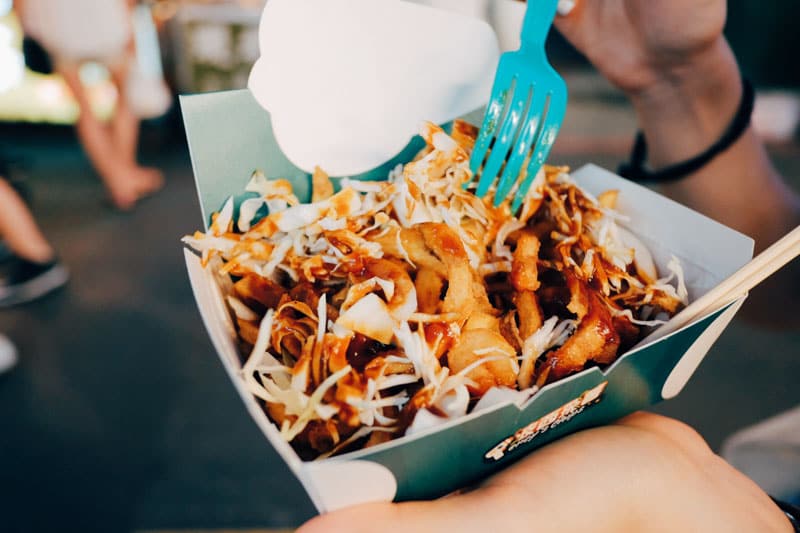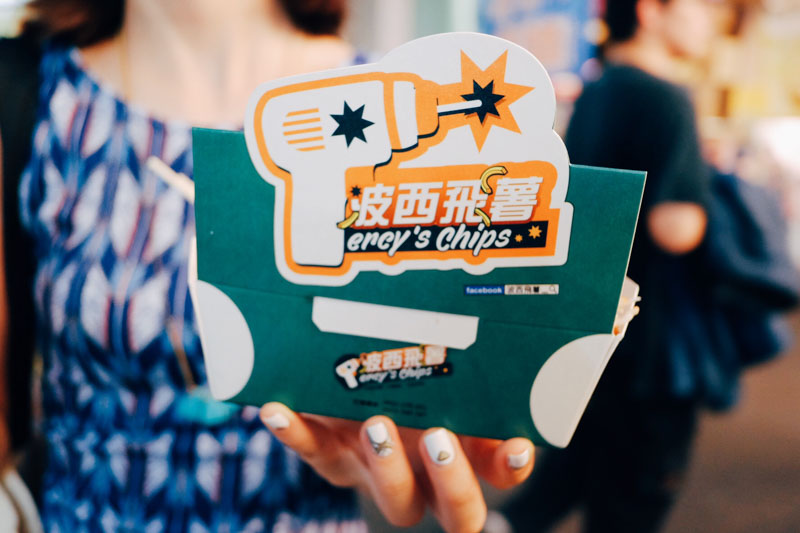 The boy weirdly loves onions so he had to get these (giant) ones lol.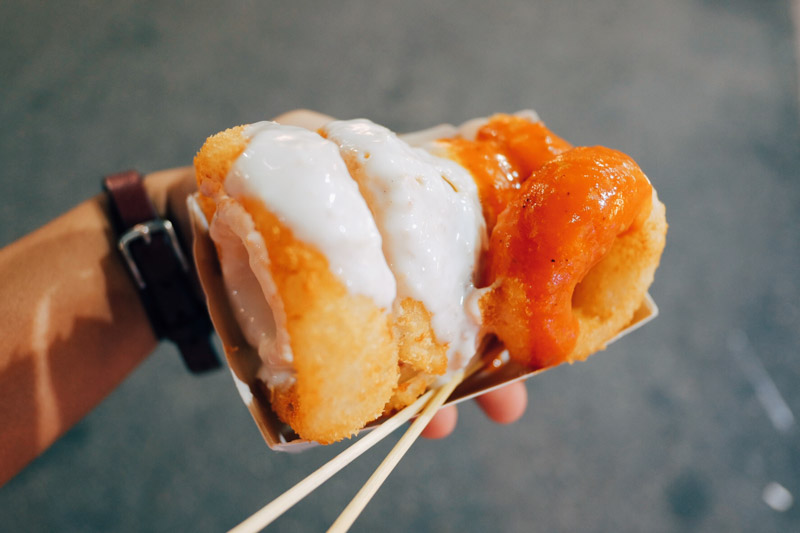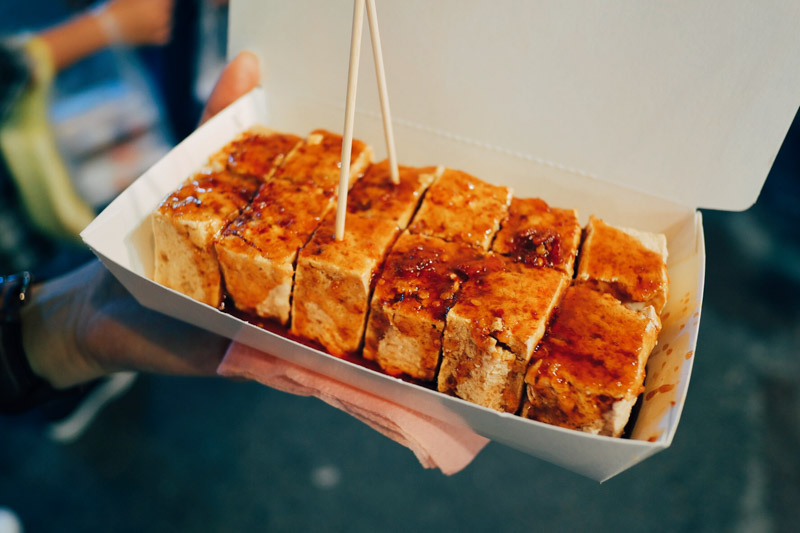 Aaaaaand, I tried stinky/smelly toufu for the very first time! It's actually pretty good hahaha, especially with chili!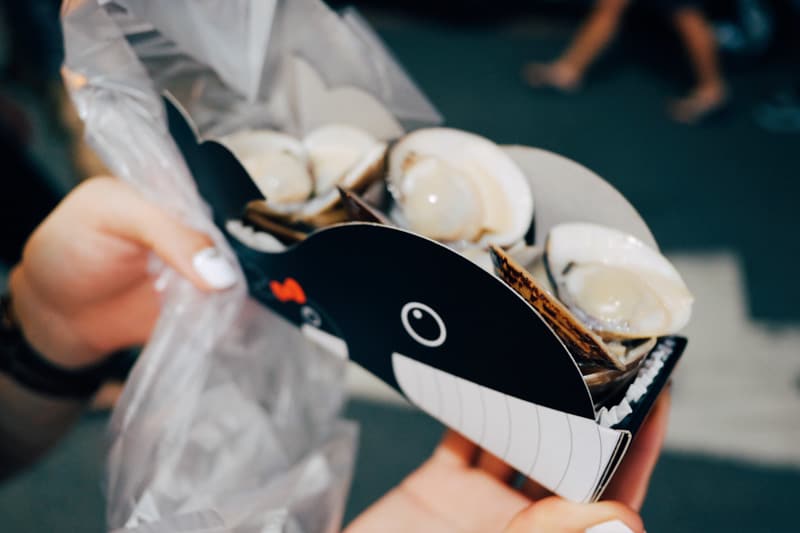 And "sea-flavoured" clams, they really weren't kidding about the flavour because it's so fresh you can sort of taste the sea. And check out the cute whale box packaging!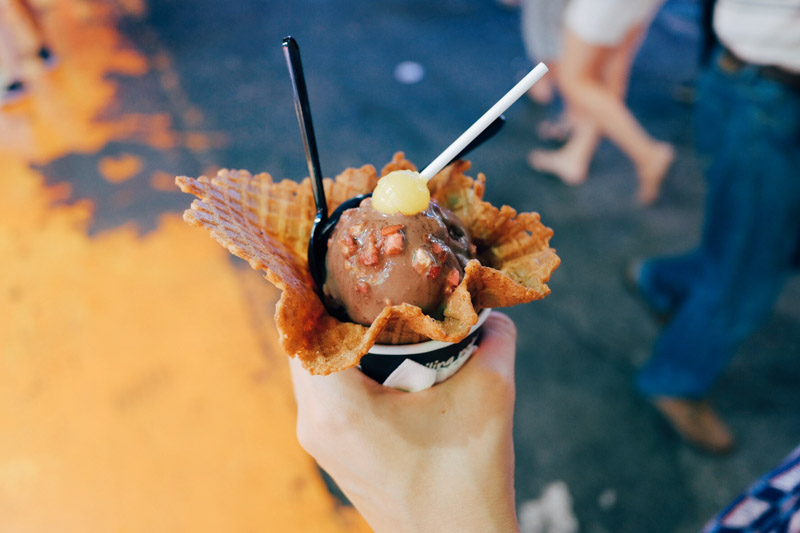 Nitrogen ice cream!
Fengjia Night Market is also a very good place to shop. The stalls/boutiques here offer very trendy apparel, and are quite cheap too yay!
Taichung Hotel
Our Taichung Hotel is Evergreen Laurel Hotel Taichung and I think we were given the family suite because… look! It's definitely catered to couples with a child with this African Safari theme.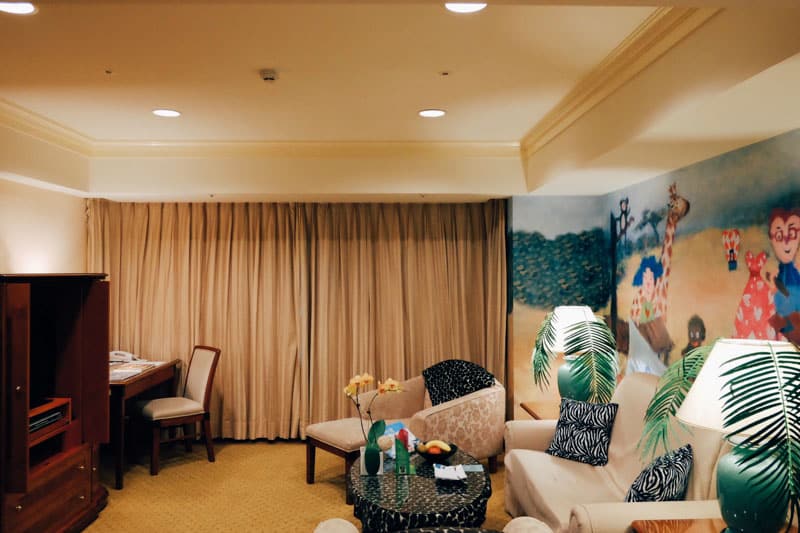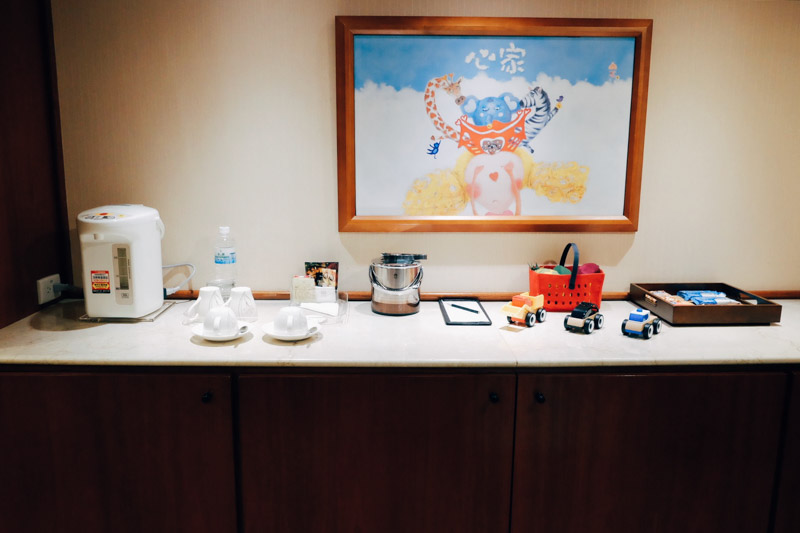 Yay yay fruit bowl. I have the habit of having a kiwi every morning with my breakfast so I was very happy to see one hahaha.
The "Africa Love" book is a guestbook for guests of this suite to leave their wishes.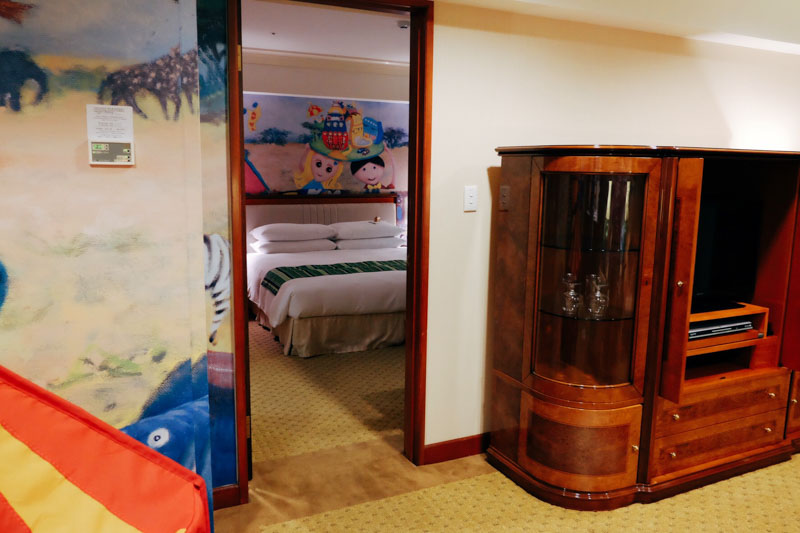 This suite has a living room and a bedroom. Two bathrooms!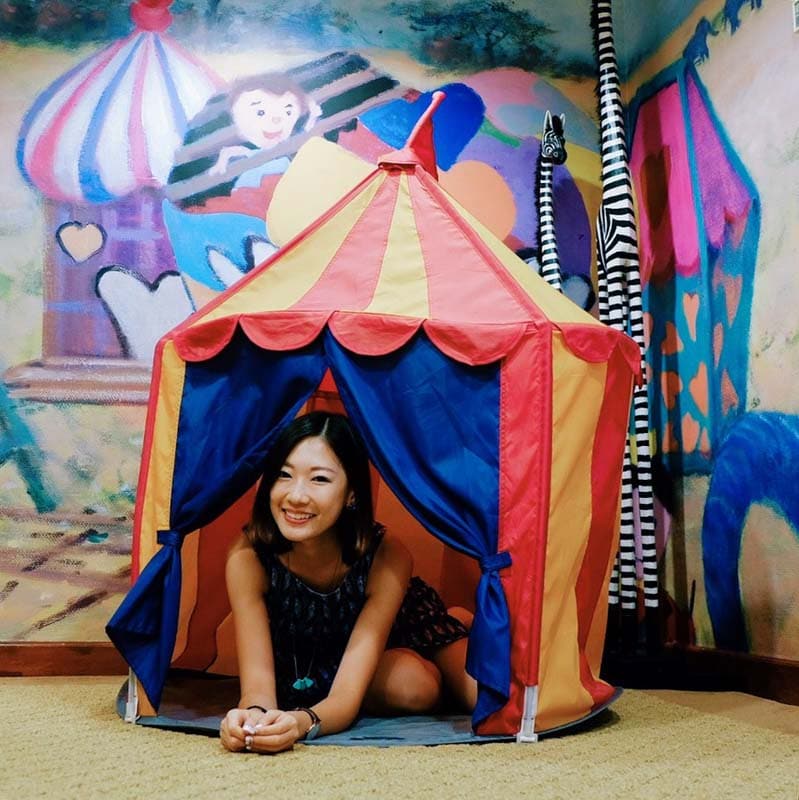 Tepee! This is how I was sure it's catered to couples with a child lol. Aside from the illustrations on the wall.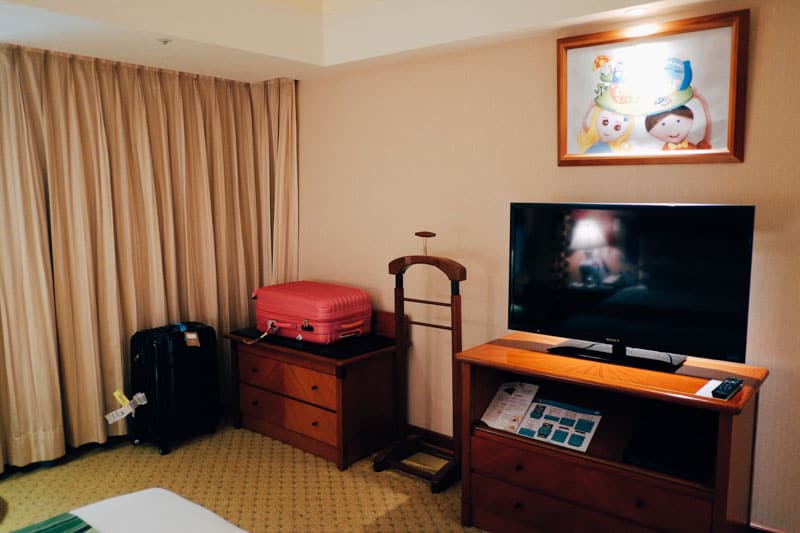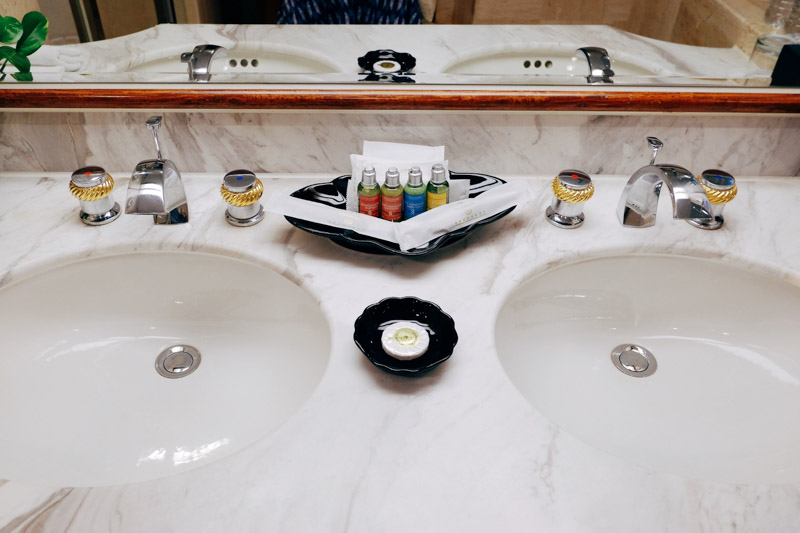 Double sinks always get a thumbs up from me! 😉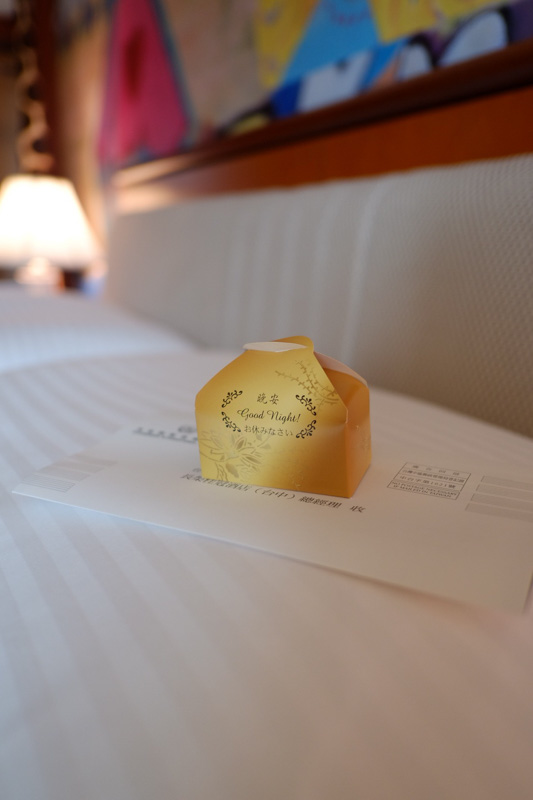 And this was breakfast the next day! Well, we had to rush through getting the food and gobbling down because we were running late for the train to Taipei. This is something I regret because the breakfast spread was AMAZING. They had a roasted corner, salad, starters, mains, desserts and PASTRIES GUYS, A PASTRY CORNER! And more. Sighhhhh.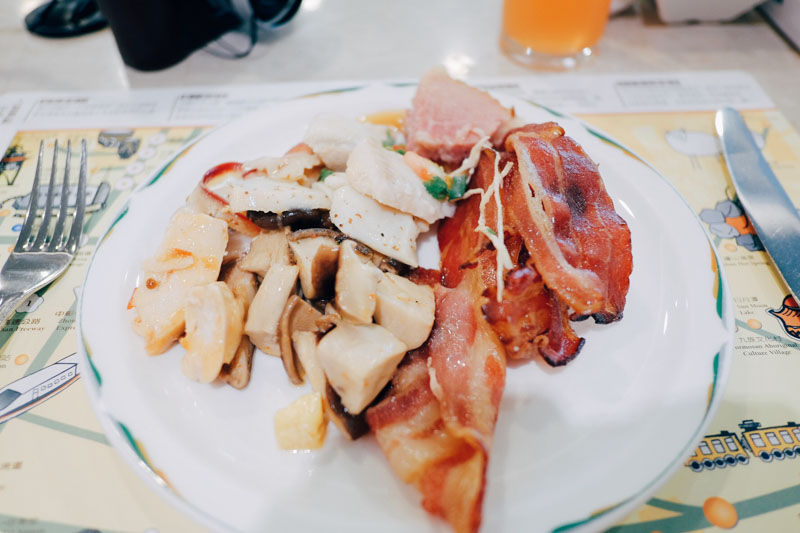 Next post will be on Taipei! 🙂
 ♦♦♦♦♦
Follow Shanice's journey through Taiwan with Expedia:
[button style='blue' url='http://www.expedia.com.sg/vc/cheap-flights/singapore-to-taipei-sin-to-tpe/' icon='entypo-flight' fullwidth='true'] Search latest flights from Singapore to Taipei [/button]
[button style='green' url='https://www.expedia.com.sg/things-to-do/?location=Taipei' icon='entypo-lifebuoy' fullwidth='true'] Tours and things to do in Taipei[/button]