By Chua Siew Ching, on October 9, 2015
6 Party Cities in Asia
From cheap beers to exquisite wines and from full moon parties to international gigs – wherever you are in Asia there is somewhere to party. Here are the best cities to check out if you want a rocking good time.
This bustling city is packed with bars and clubs to suit your party type and budget. The city centre itself is where you'll find a whole range of spots to check out – whether you are into rooftop bars or rave venues.
Places to go to include Changkat Bukit Bintang, the Kuala Lumpur City Centre (KLCC), and Bangsar.
 Luna Bar, KL / CC by 2.0 / chee.hong
Okay, you may think seedy and touristy but amidst the go-go bars are super-luxurious venues and hangout places where Bangkok's elite go to let their hair down.
You can start your night in one of the many quaint cafes for a pre-dinner cocktail.
From here, head to Bangkok's dining spots for a variety of Asian and Western cuisine, have a quick drink in a beer bar and finally, really party it up in some of the classiest joints in town, such as open-air rooftop bar in Sirocco. You'll want to do it all over again the next day.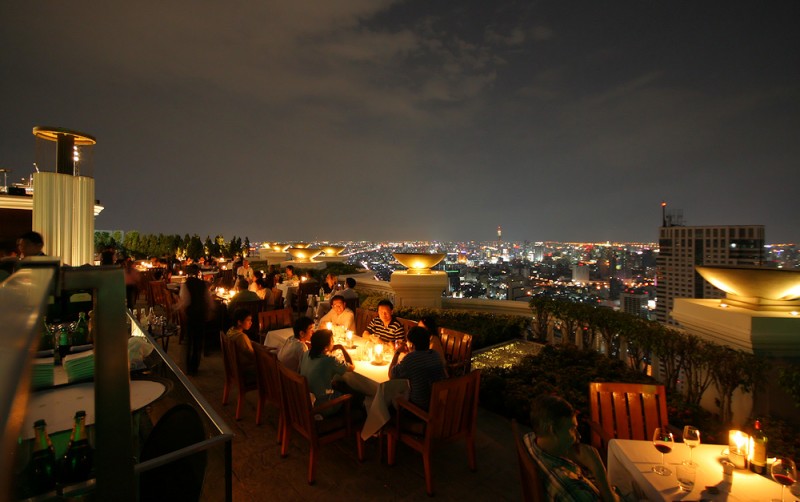 Sirocco Bangkok / CC by 2.0 / jo.sau
There really is only one reason why so many flock to this beach – it is home to Thailand's infamous Full Moon Party, which happens every month. And who can say 'no' to a beach rave, during which you can drink all night and dance in your bare feet? The only place to be while in Koh Pha-Ngan for the parties is Haad Rin, which has the most concentrated collection of bars and clubs.
If you are tired of the scene here (though it is unlikely), you can take a 30-minute taxi ride to Ban Tai for the legendary twice-monthly half-moon parties or to Thongsala for something more subdued.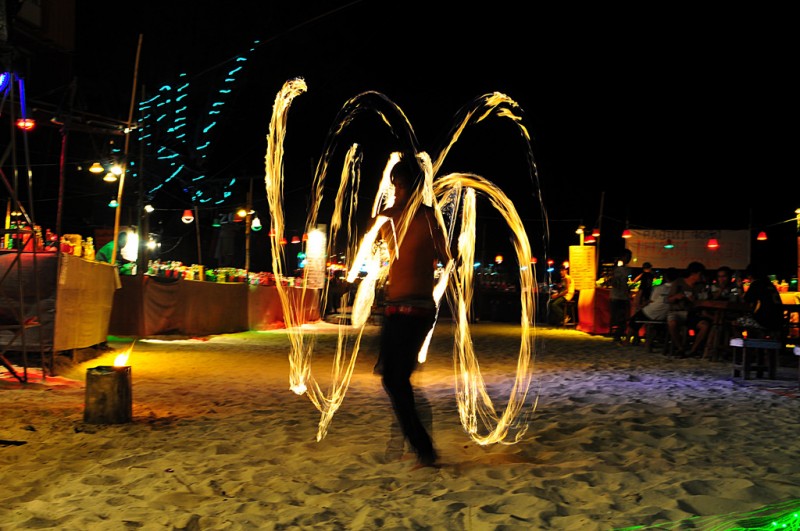 CC by 2.0 / chee.hong
There is really nothing much to do in this little town in central Laos except to, well, party. In fact, that is probably the only thing that is on the itinerary for those heading here. If you are looking for spots where you can dress up and be classy, Vang Vieng isn't quite the spot for you. But if you don't mind partying in your flip flops and mingling with backpackers from all over the world, by all means make it your rite of passage to have a wild time here!
The main party fad is to go tubing, which involves renting a tractor tire tube, floating on it down the Nam Song River with a Beerlao in your hand as you sip and take in the views of the surrounding limestone peaks. The Vang Vieng party scene was way crazier before (think drunk tubers who would get themselves into dangerous situations), but a government clampdown has resulted in it becoming a bit more tame and bearable.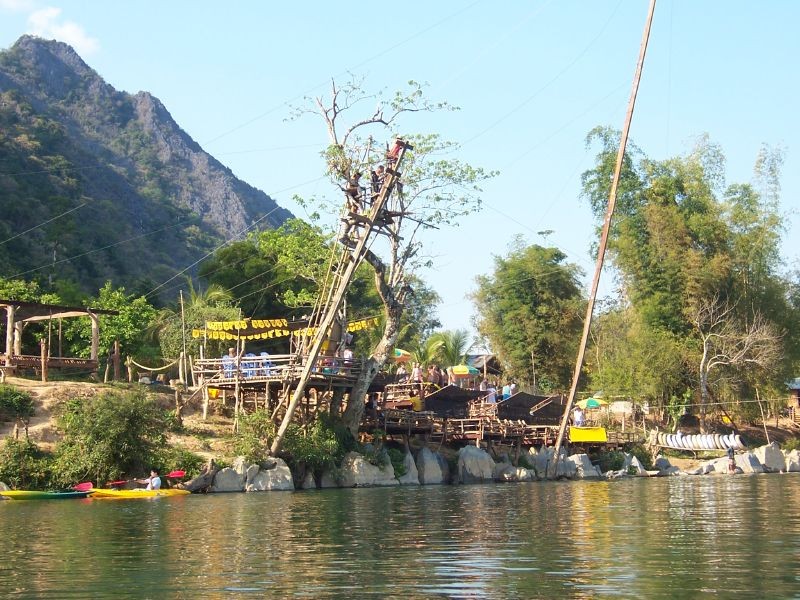 Vang Vieng tubing / CC by 2.0 / Ianz
This metropolitan city is known for its export of K-pop Stars, but also for its happening night scene. There are also plenty of parties in Seoul to check out, what with it becoming one of Asia's hottest top spots.
The streets are filled with bars and clubs, particularly in the Hongdae district, which is popular with university students. Local alcohol is cheap here, so go ahead and order that soju.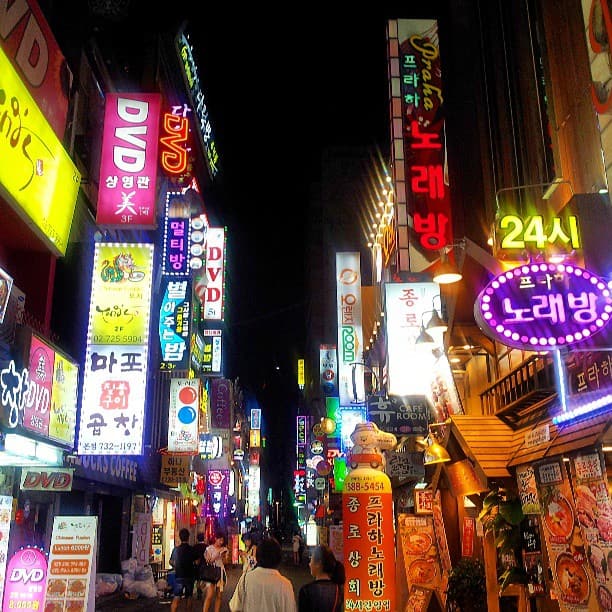 Seoul streets by night / CC by 2.0 / Jordi Sanchez Teruel