By Rebecca Wurd, on December 9, 2016
Balestier Heritage Trail Part I: Playing 'Local Tourist' for a Weekend of Good Food
For anyone who is a foodie with a taste for Singaporean dishes, mark the Balestier Heritage Trail on your map of places to go for fatty-bom-bom weekend adventures.
As the name suggests, the Balestier heritage trail features a stretch of buildings that have an interesting role in our country's history — old temples, film studios and traditional architecture among them. But layered on top of that is a whole slew of local restaurants and hawkers that serve up some of the most well-loved, traditional and mm-mmm delicious Singaporean food. I've always liked Chicken Rice, but the weekend in Balestier turned like into dangerous love. I mean, the plate I had at Boon Tong Kee was so good that by evening I was craving another. I ended up ordering Chicken Rice through room service despite the $20 price tag. #dontjudge #thankfullysatisfying
What's there to do along the Balestier Trail. Come I show you! Join me as I peel back the layers of tantalizing local food and history along Balestier Road as that I experienced during my weekend staycation at Ramada Hotel At Zhongshan Park. I cover the foodie trail here and the historical things to explore in Part II here.
The Balestier Heritage Trail: What to Eat

"Fried rice paradise, like to eat chicken rice, if you don't want…" you know the rest 😉
I'll get into the chicken rice debate shortly, but here's a lovely map of the Balestier Food Trail courtesy of Ramada Hotel. I stayed in sister properties Ramada Singapore and Days Hotel at Zhongshan Park over the weekend, and they offer these maps at the front desk to set guests off in the right direction. You can download the full map on their website.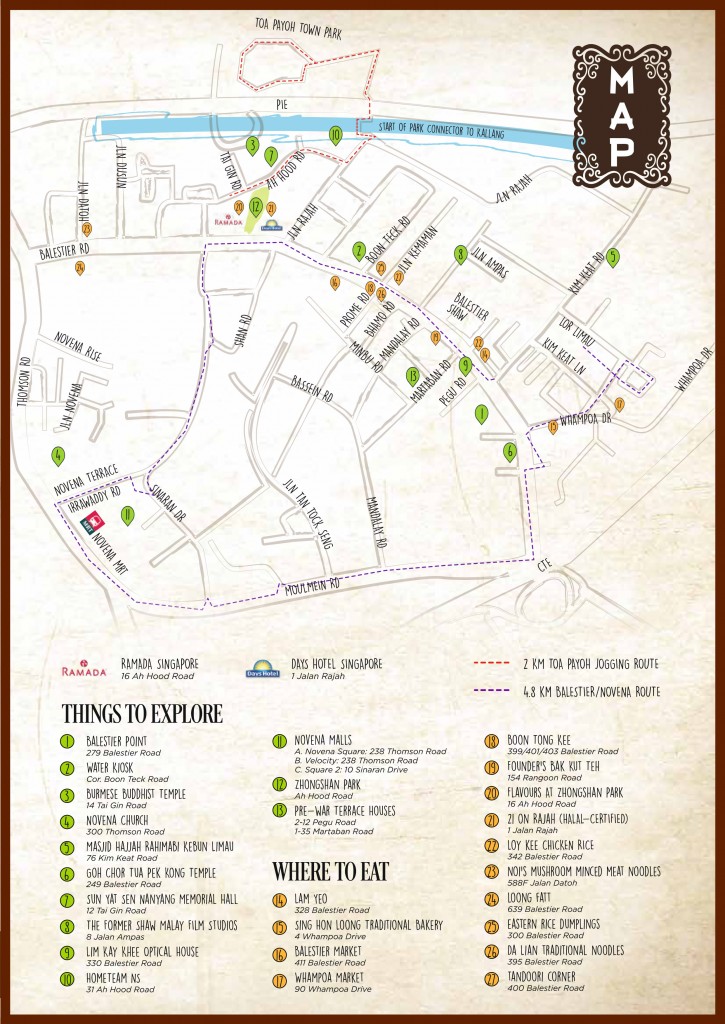 Courtesy of Ramada Hotel Zhongshan Park

Best Chicken Rice in Singapore
That's a big title to hold isn't it? And yet in Balestier you will find TWO top contenders! Shiok only! Loy Kee Chicken Rice and Boon Tong Kee Chicken Rice.
Apparently people often love one or the other, not both. I can see why. Personally, I am all for Boon Tong Kee Chicken Rice. The rice was fragrant and the chicken was soft and delicious. This was the culprit behind my craving for more.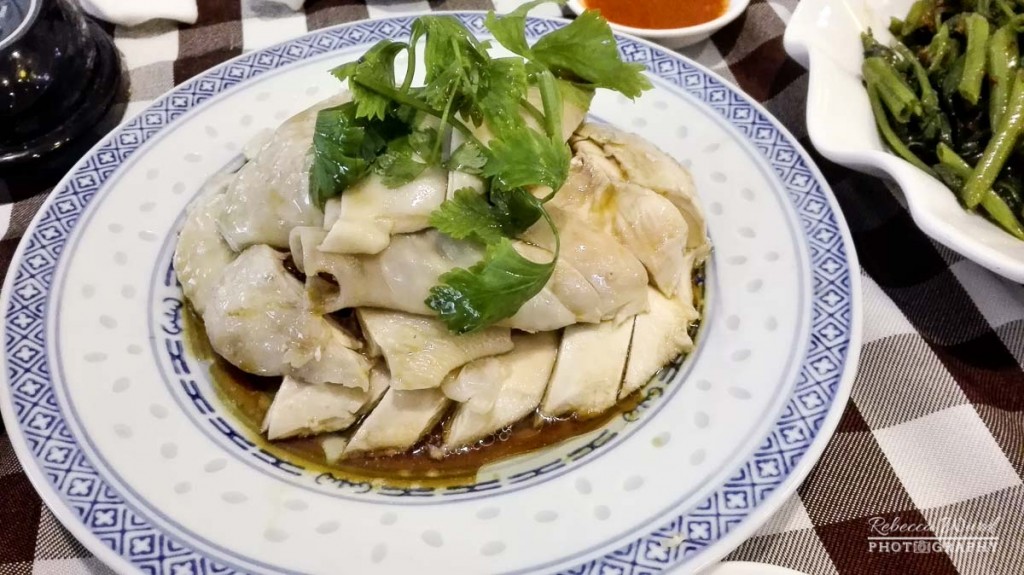 Boon Tong Kee steamed chicken rice 
I also ordered the sambal kang kong and sweet and sour pork at Boon Tong Kee, which were equally authentic. As Chef Wan would say, lazatnya!  They start you off with appetizers too, including Century Egg and the chunkiest char siew I've ever had. The only thing missing was soup.
[tabs]
[tab title="Where is it" icon="entypo-address"]
Boon Tong Kee Chicken Rice
399-403 Balestier Rd, Singapore 329801
Mon – Sat: 11am – 430pm; 530pm – 430am
Sun: 11am – 430pm; 530pm – 3am 
Tel:6254 3937
[/tab][/tabs]
Loy Kee Chicken Rice, which I had the day before, was crunchier but less fleshy. I had the roasted chicken rice, served with vegetables and soup. I especially liked the chilli here.
Loy Kee roasted chicken rice
[tabs][tab title="Where is it" icon="entypo-address"]
Loy Kee Chicken Rice
342 Balestier Rd, Singapore 329774
930AM–10:30PM
Tel:6252 2318
[/tab]
[/tabs]
As I mentioned, I also ordered Chicken Rice via room service when the hour was late and my stomach was rumbling in Ramada Hotel. Generally, I like my hawker food in hawker stalls, it's not as good in a fancy hotel setting. So I was surprised to find Ramada's Chicken Rice to be actually very good! Sure it's pricey, but its yummy!

Other Must-Try Food in Balestier
[tabs]
[tab title="Bak Kut Teh" icon="entypo-address"]
Founder's Bak Kut Teh is supposed to be super delish. Unfortunately it was closed when I went. There are a few other options around if you're not in the mood for queuing.
Founder Bak Kut Teh
347 Balestier Road, Singapore 329777
12:00pm – 2:30pm, 6:00pm – 2:00am (Closed on Tuesday)
[/tab]
[tab title="Steamboat" icon="entypo-address"]
Whampoa Keng Fish Head Steamboat
556 Balestier Road
Tel: 6356 7371
[/tab]
[tab title="Vegetarian" icon="entypo-address"]
Lotus Vegetarian Restaurant
201 Balestier Road
11.30am – 10pm [/tab]
[tab title="Malay Dam Briyani" icon="entypo-address"]
Haji Shaikh Vali Ahmad
Blk 111A Whampoa Road,
5am-5pm
[/tab]
[tab title="North Indian" icon="entypo-address"]
Tandoori Corner
400 Balestier Road #01-12
Balestier Plaza
12pm – 2.45pm ; 6pm – 10pm 
[/tab]
[tab title="Hawker" icon="entypo-address"]
Balestier Market
411 Balestier Road
Whampoa Market
90 Whampoa Drive
[/tab]
[/tabs]
Some of the iconic buildings and traditional trades you'll see along the Balestier Heritage Trail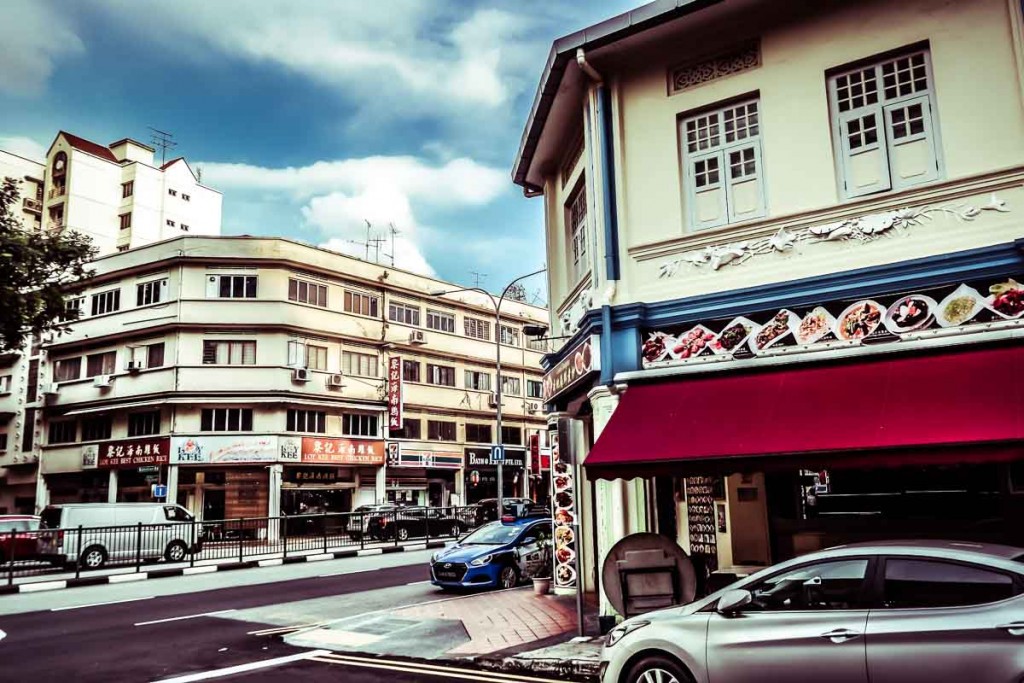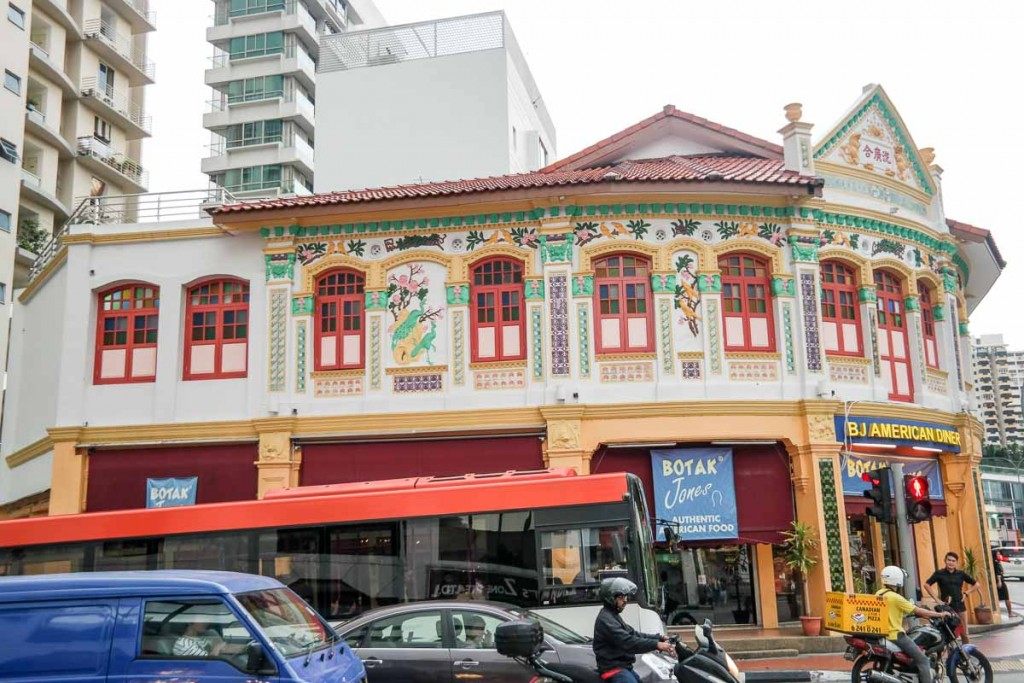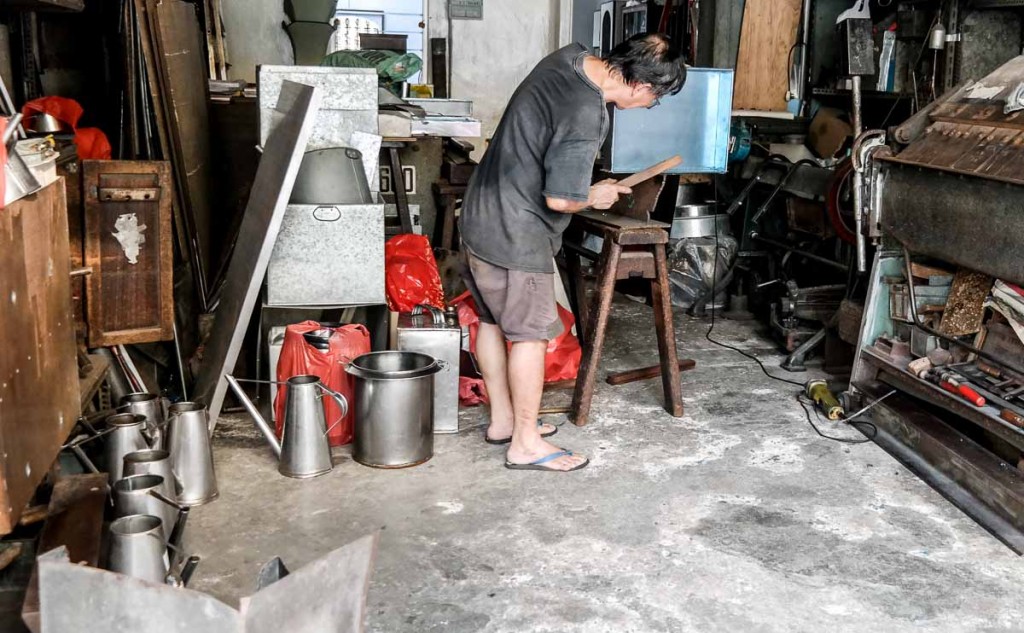 Cheap Hotel Buffets in Balestier
If you want a smattering of everything, or looking to celebrate a little family get-together, there are 2 options for hotel buffets in Balestier. Flavours at Zhongshan Park in Ramada hotel serves 'hawkerlicious' weekday buffet lunch including local favourites such as Hokkien Mee, Assam Fish Curry, Mutton Rendang and Cereal Prawns.  It specialises in Asian food. 21 on Rajah in Days Hotel next door is a very popular hotel buffet, known for serving a scrumptious yet affordable halal buffet. It specialises in Mediterranean food, Asian street food favourites and features live food stations.
Flavours at Zhongshan Park Buffet
Lovely setting (so much symmetry!), lots of local favourites, and even juicy local snacks. Plus, an ice cream machine — the kids will love that one!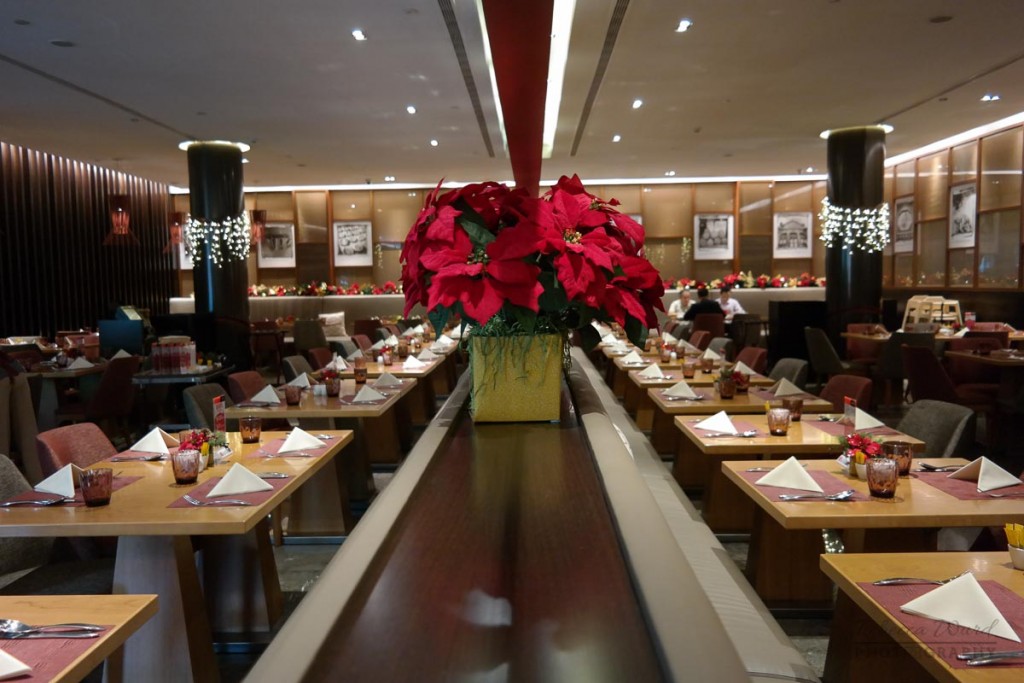 I was impressed by the kinds of dishes they chose to include, not the usual suspects at a hotel buffet. It's definitely a good spread for anyone who enjoys the flavours of Asian food.  My favourites would have to be the coconut nyonya kueh, endless salmon sashimi and light rendang. Also tried the ingenious Curry Leaf Mojito. Love!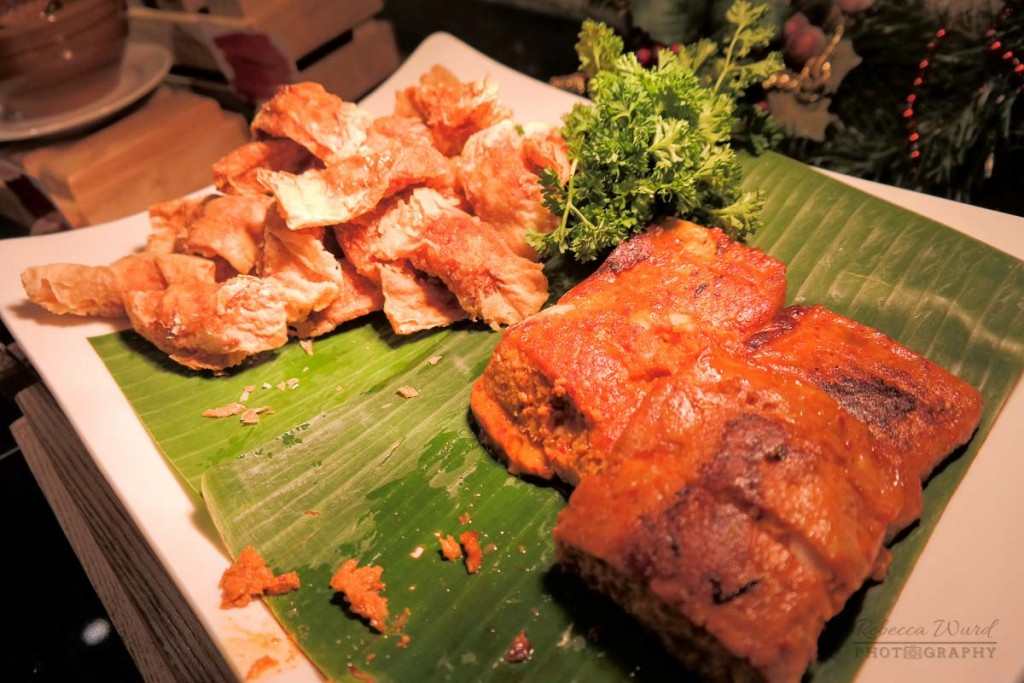 Prata and Otak-Otak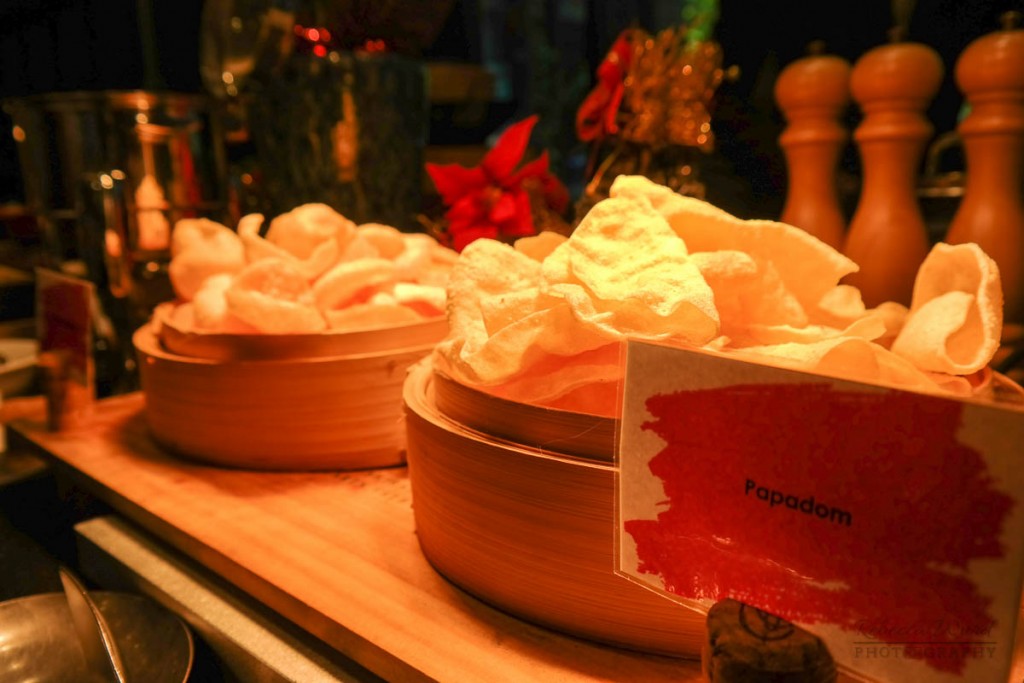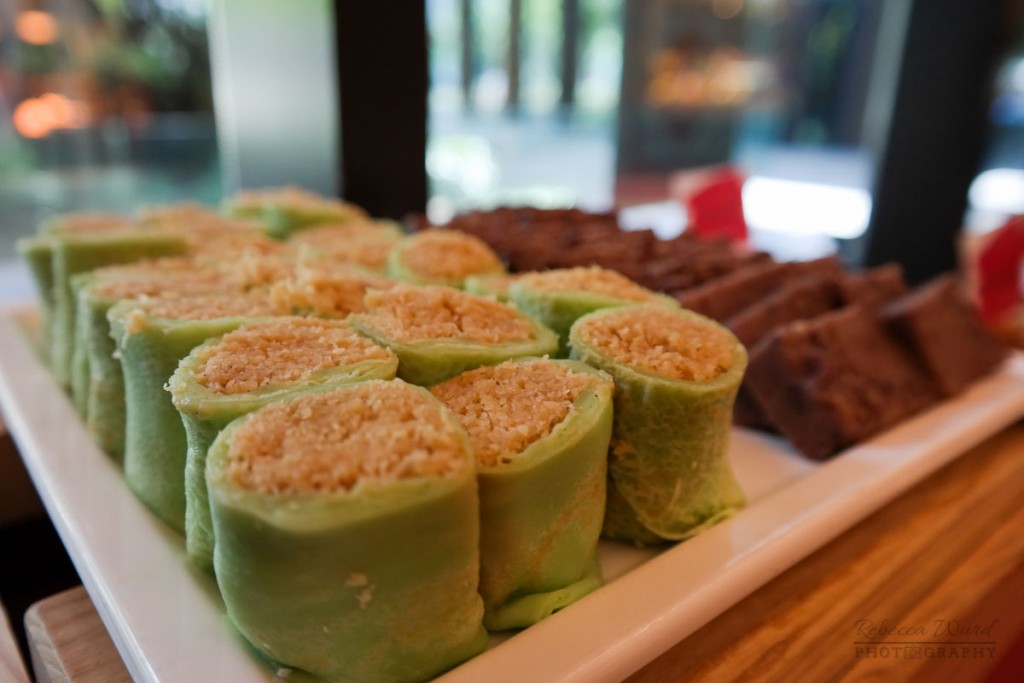 Loooooved this kueh. Had gula melaka exploding in my mouth with the crunch of coconut.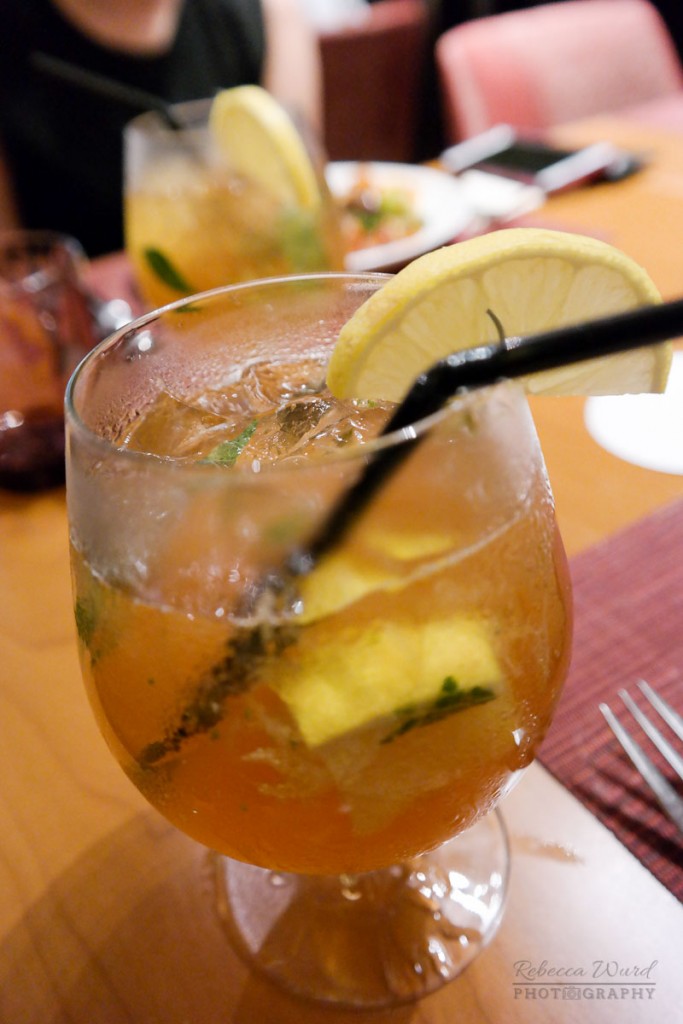 Curry leaf mojito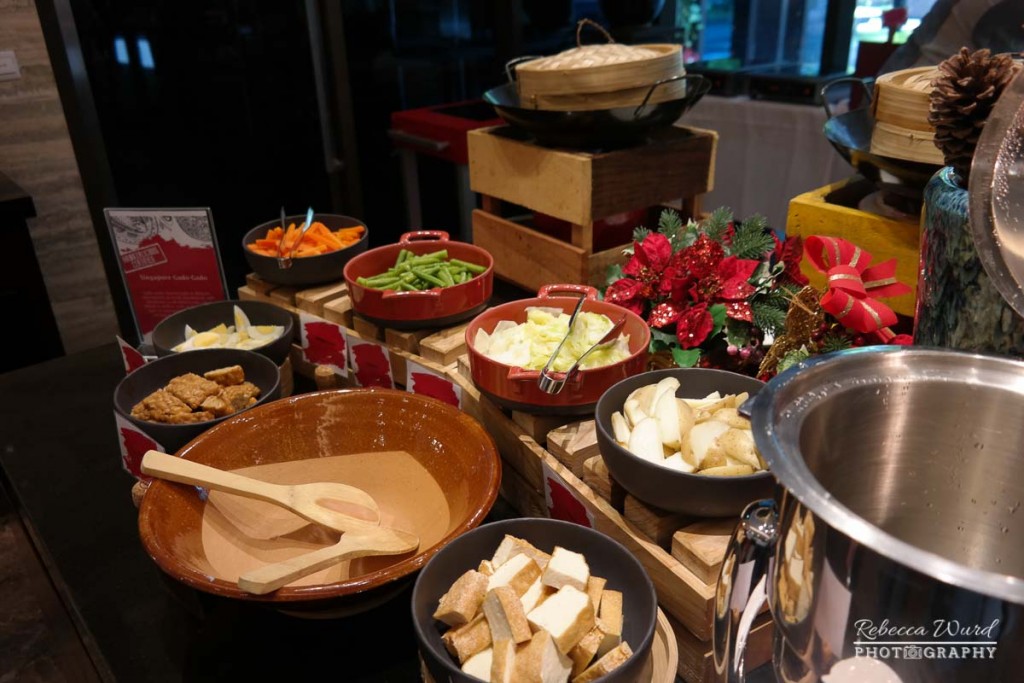 Gado-Gado Station
[tabs]
[tab title="Buffet Prices" icon="entypo-address"]
'Hawkerlicious' Weekday Lunch Buffet / Mon-Fri: 12-2pm / Adult: $28++ / Child: $14++
'Hawkerlicious' Weekday Dinner Buffet / Mon – Thurs: 6pm – 10.30pm /Adult: $45++ / Child: $22.50++
'Hawkerlicious' Weekend Lunch Buffet / Sat – Sun: 12pm – 3pm / Adult: $45++ / Child: $22.50++
'Hawkerlicious' Weekday Dinner Buffet / Sat – Sun: 6pm – 10.30pm / Adult: $49++ / Child: $24.50++
[/tab]
[tab title="Where is it" icon="entypo-address"]
Flavours at Zhongshan Park, Ramada Hotel
16 Ah Hood Road, Singapore 329982
Tel: 6808 6888
[/tab]
[/tabs]

21 on Rajah Halal Buffet
Friendly prices, good spread of food, fat prawns and lots of dessert. Made for happiness methinks!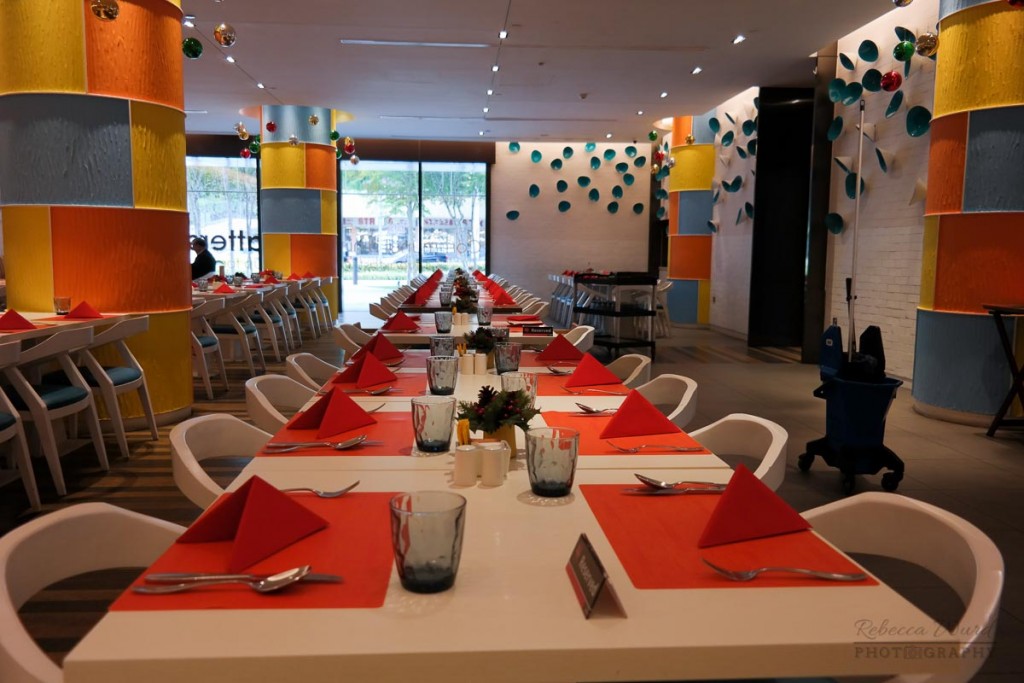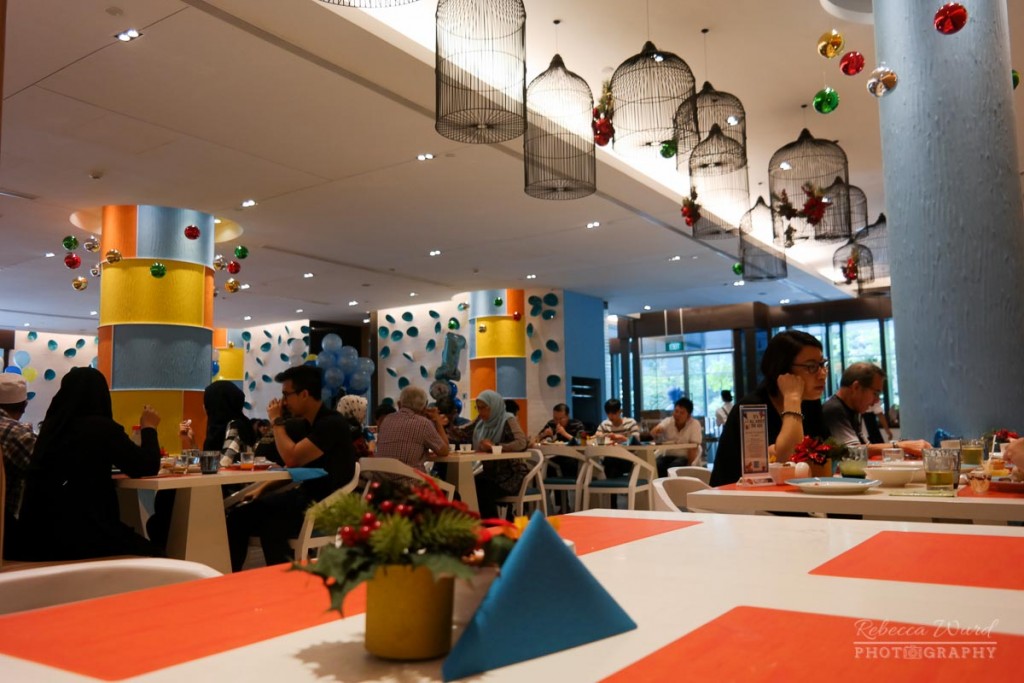 21 on Rajah is a halal-certified restaurant with a wide spread of dishes including Mediterranean flavours, Asian street food, basmati rice, seafood, salads and cool live stations where your laksa is prepared and rib-eye is carved on the spot.
Must-try at 21 on Rajah (non-buffet): Mezze platter, beef burger, Moroccan rabat spring half chicken, beef cheek rendang
My top picks from the buffet?
1. The Prawns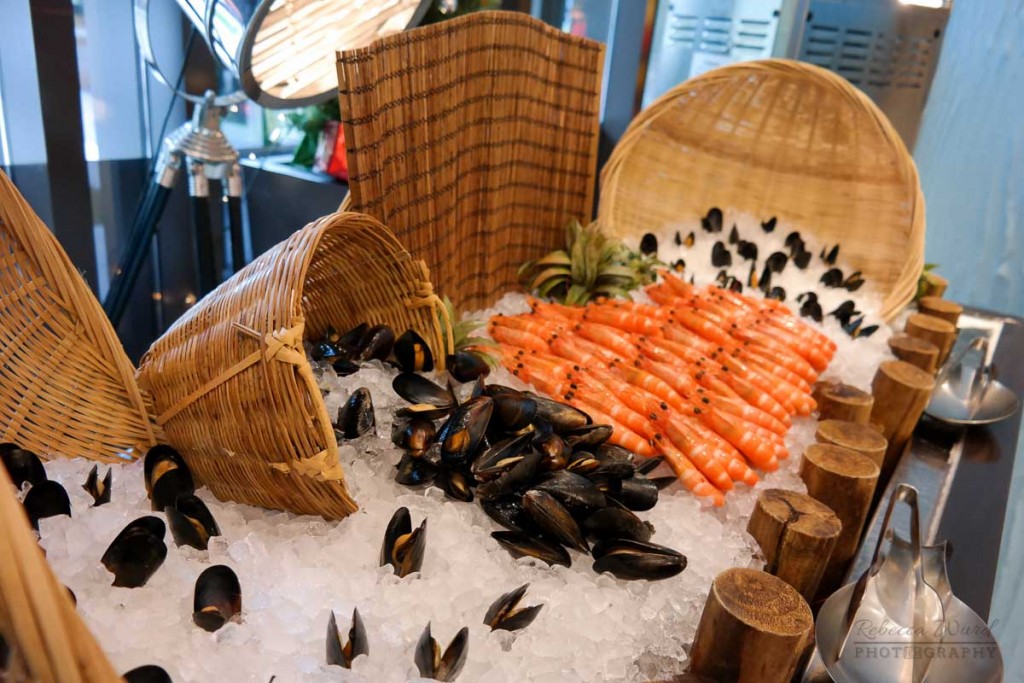 2. Playing masak-masak to make my own Rojak (lots of peanuts, terima kasih)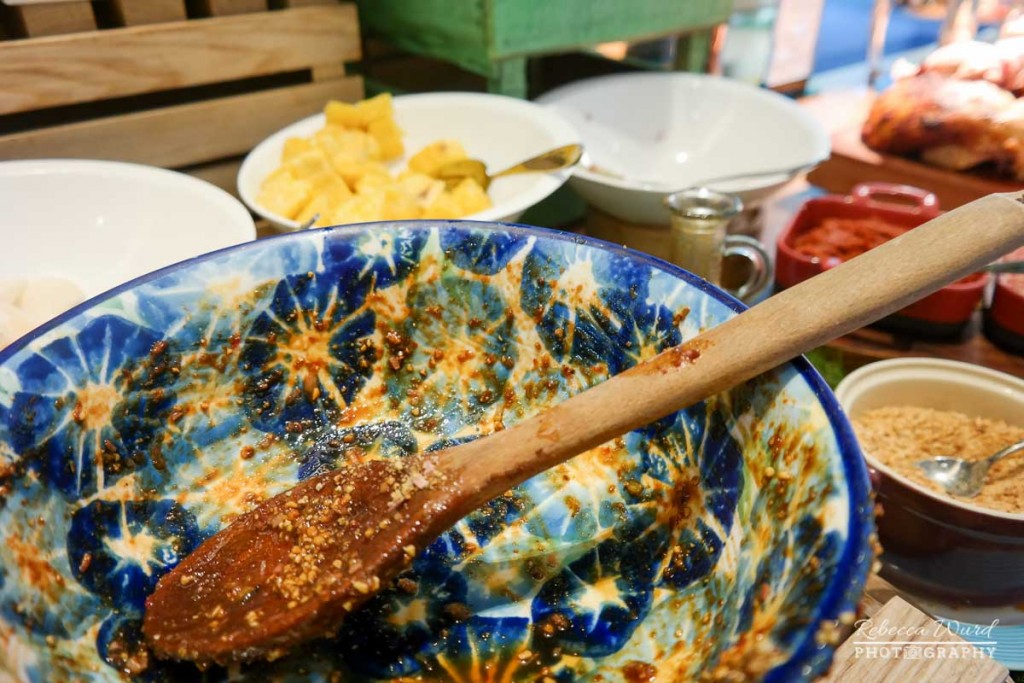 3. Chocolate fountain. Hello heaven!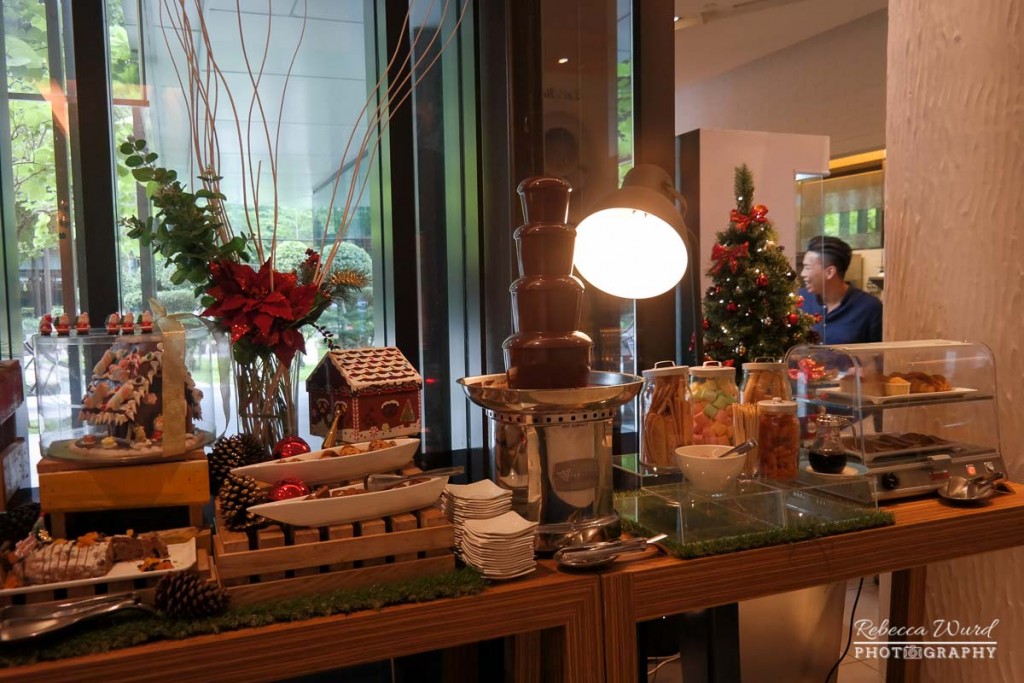 And here's more pictures to make you hungreh!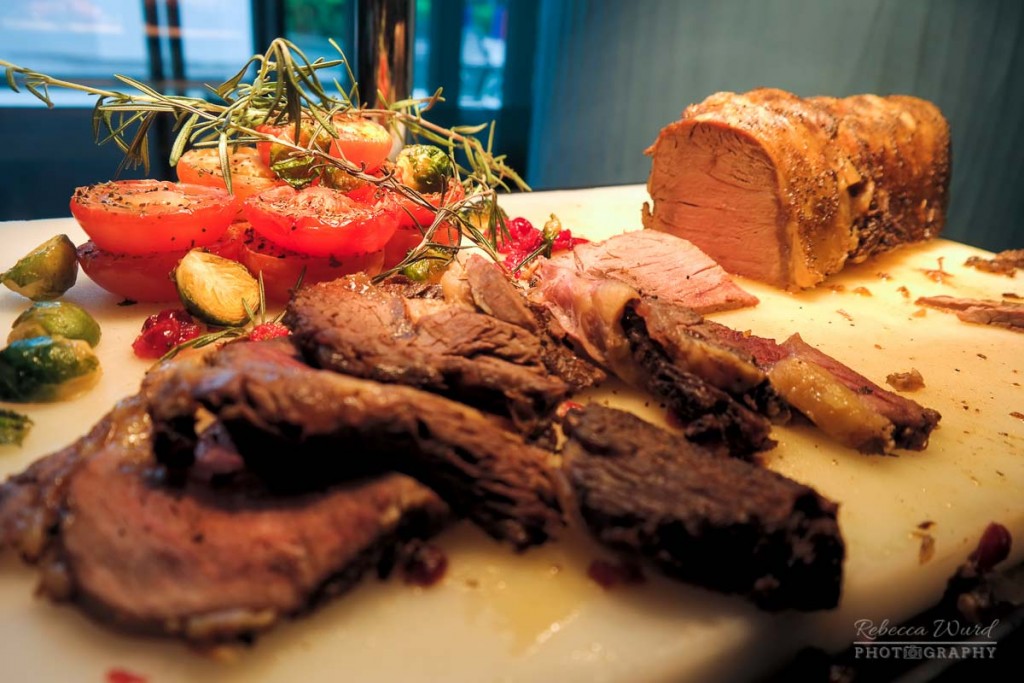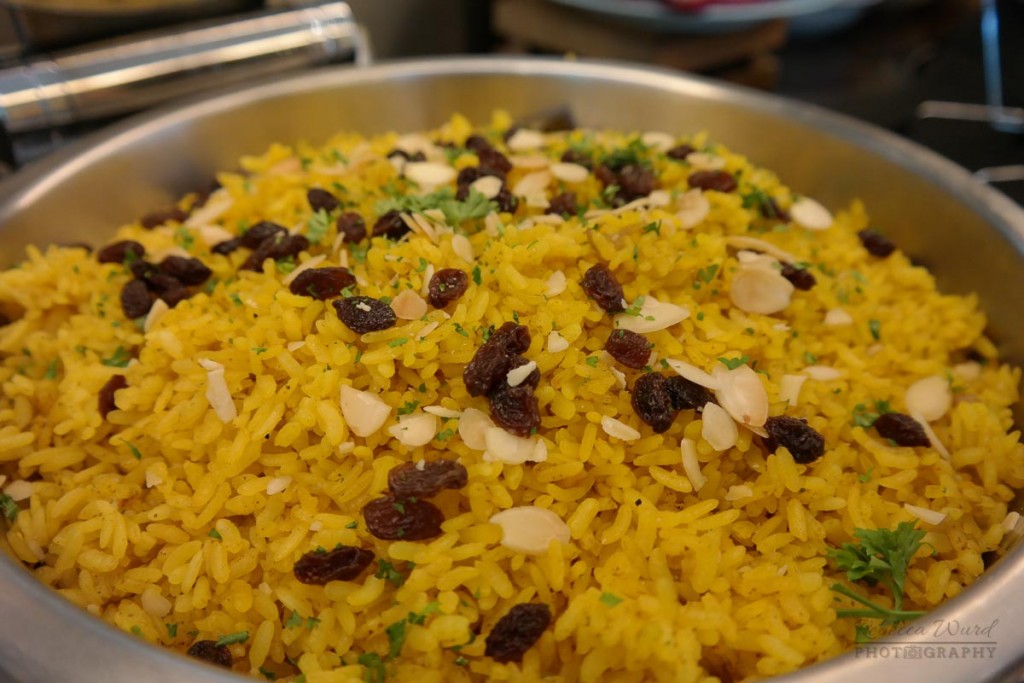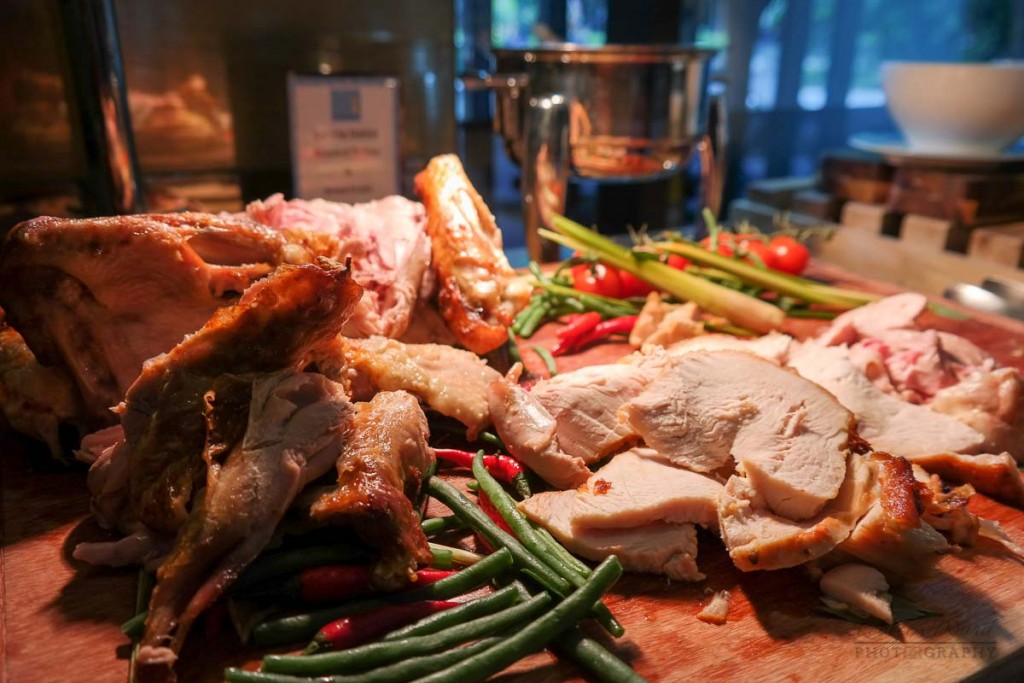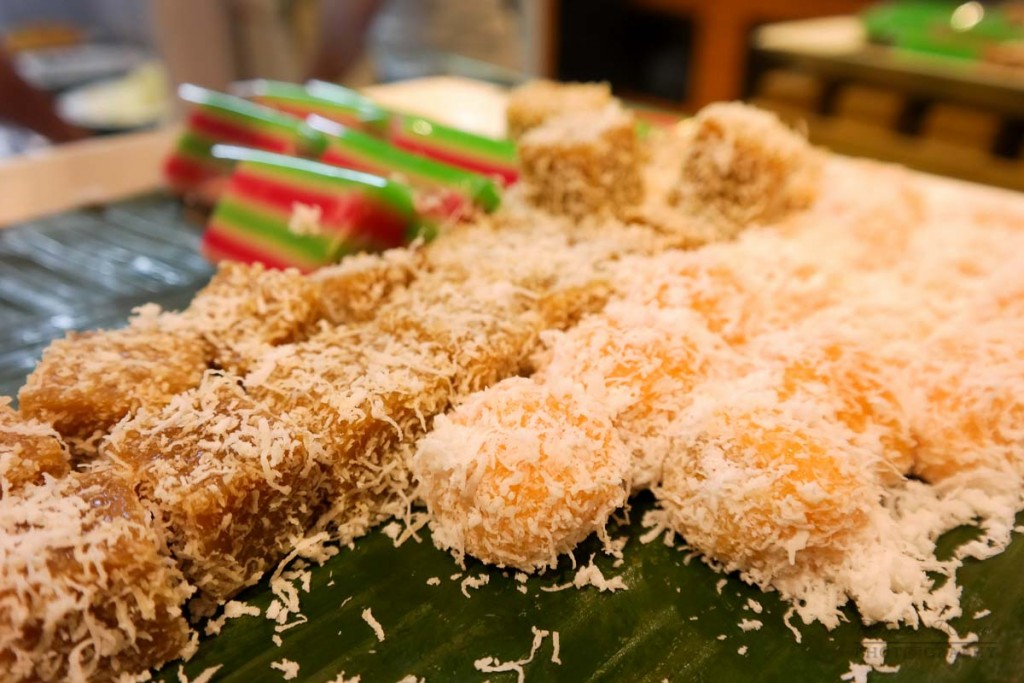 [tabs]
[tab title="Buffet Prices" icon="entypo-address"]
Rijsttafel Buffet Lunch / Daily: 12-230pm / Adult: $18++ / Child: $9++
Mediterr-Asian 'Pasar' Weekday Buffet Dinner / Mon – Thurs: 6pm – 10pm / Adult: $40++ / Child: $20++
Mediterr-Asian 'Pasar' Weekend Buffet Dinner / Fri – Sun, PH & eve of PH: 6pm – 10pm / Adult: $44++ / Child: $22++
Buffet Brunch / Sat – Sun: 12pm – 3pm / Adult: $40++ / Child: $20++
[/tab]
[tab title="Where is it" icon="entypo-address"]
21 on Rajah, Days Hotel
Jalan Rajah, Singapore 329133
Tel: 6808 6847
[/tab]
[/tabs]

Snacks and Traditional Food in Balestier
The no.1 pick in Balestier is the Tau Sar Piah. Definitely an oldskool snack to enjoy with a bit of nostalgia. Loong Fatt Tau Sar Piah is where you wanna go for the best.
Other famous snacks in the area are portuguese egg tarts, assortment of nyonya kueh, beancurd (there was a shop with cut outs of sheep outside!), goreng pisang (omg hard to find a good goreng pisang these days!), bak chang and the king of the stink, durians.
There's also the traditional bakery and coffee trader. Beautiful beautiful smells!
I did stop by and have a durian on the side of the road though. Really good one 🙂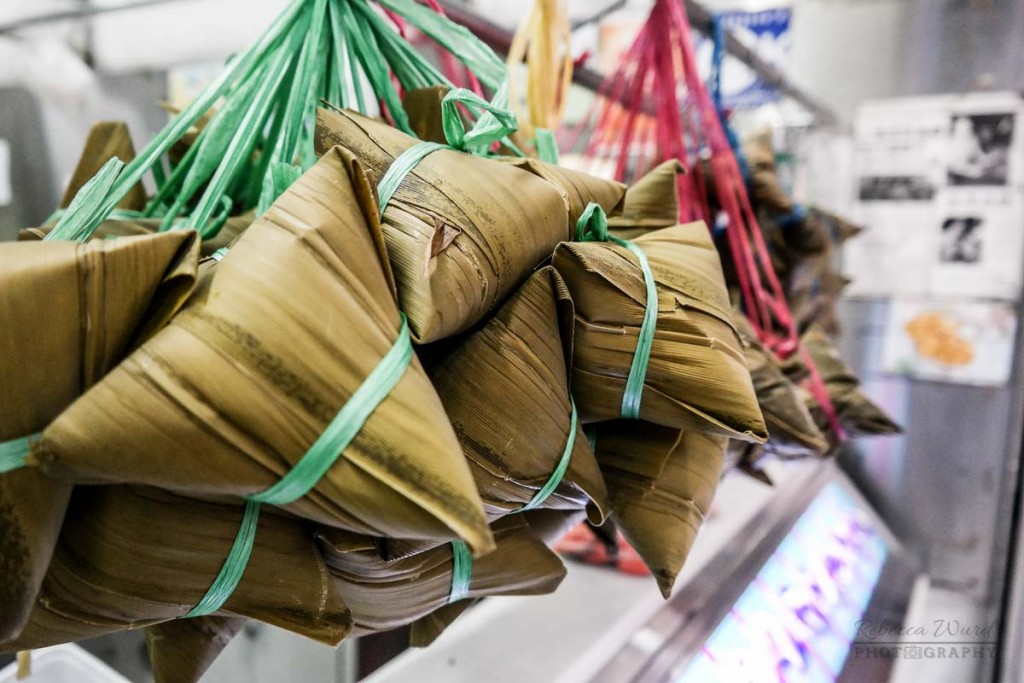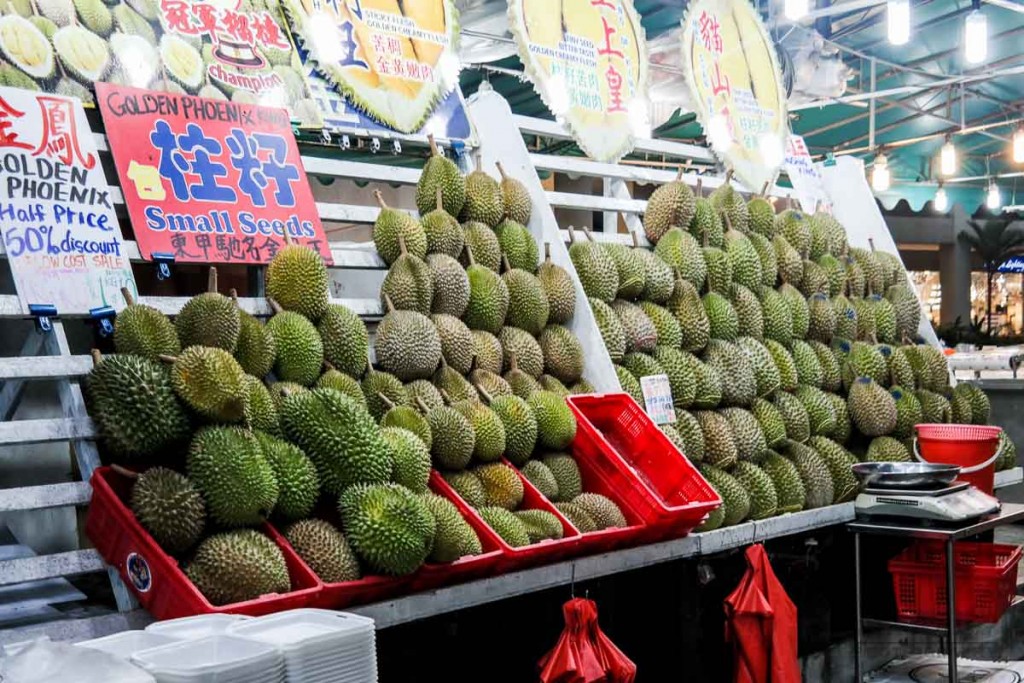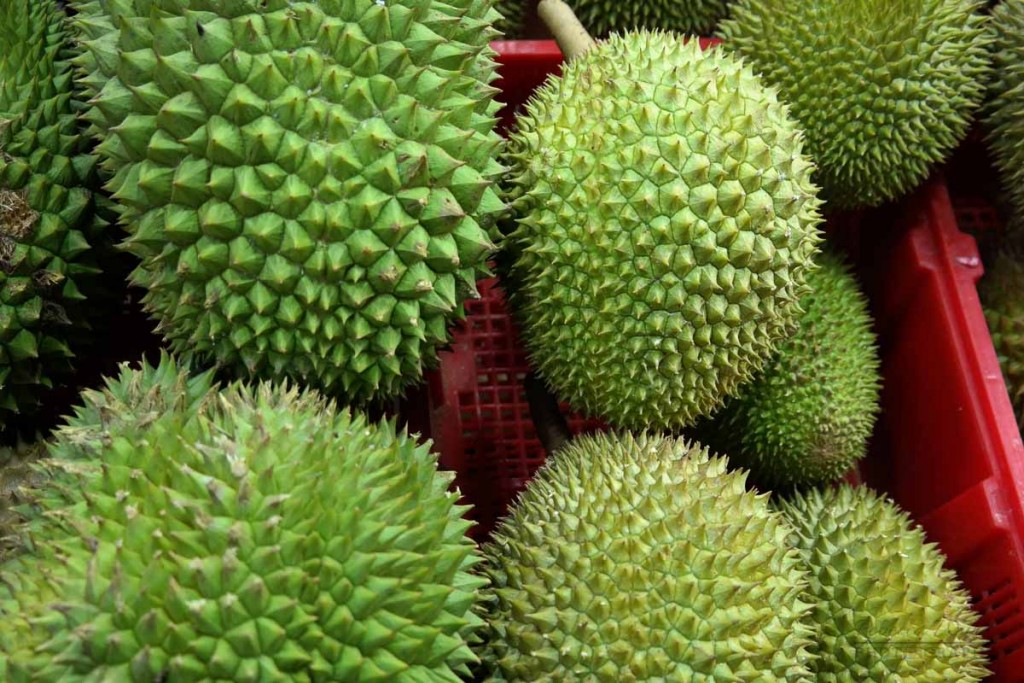 Balestier Staycation for Foodies – Where to Stay
When your stomach's full, you can just roll back to your room 🙂
Beyond the usual shiny hotels in the CBD, it can be good fun to do a staycation to explore different sides of Singapore. We've talked before about a Staycation out in the Changi wilderness for example. Here in Balestier, you can do a historical or nostalgic staycay to explore Singapore's history and food.
Ramada Singapore and Days Hotel, on either side of Zhongshan Park (a memorial dedicated to Sun Yat Sen), have quite a different feel inside.

Ramada is the only four-star hotel in Novena and Days Hotel is more of the comfortable basics with lots of cheery colours. Though the rooms were comfortable in both hotels with the very cool feature of a window-bay seating, I'd easily go with Ramada because of its amenities like the pool and bathtub. If I'm going to spend on a staycation, I want to spoil myself a little even if it's an affordable staycation.
I'd recommend Days Hotel if you have friends in town making a short visit and you live in the area, or if they want to save some money staying just on the fringes of central Singapore. Both hotels offer a free shuttle into Orchard Road.
Here's what my room looked like in Ramada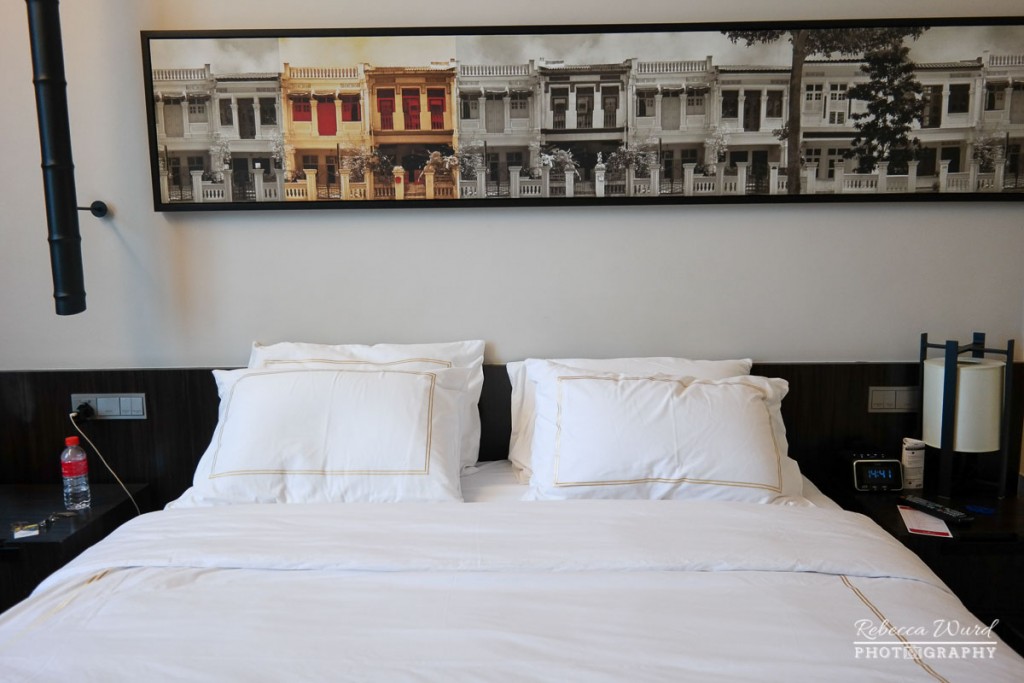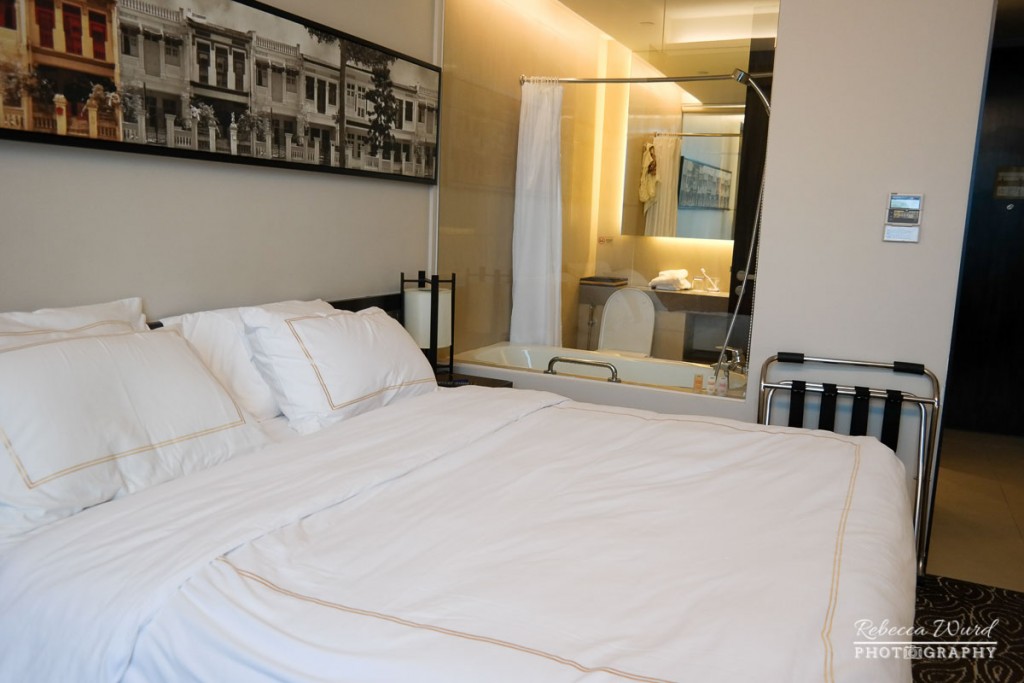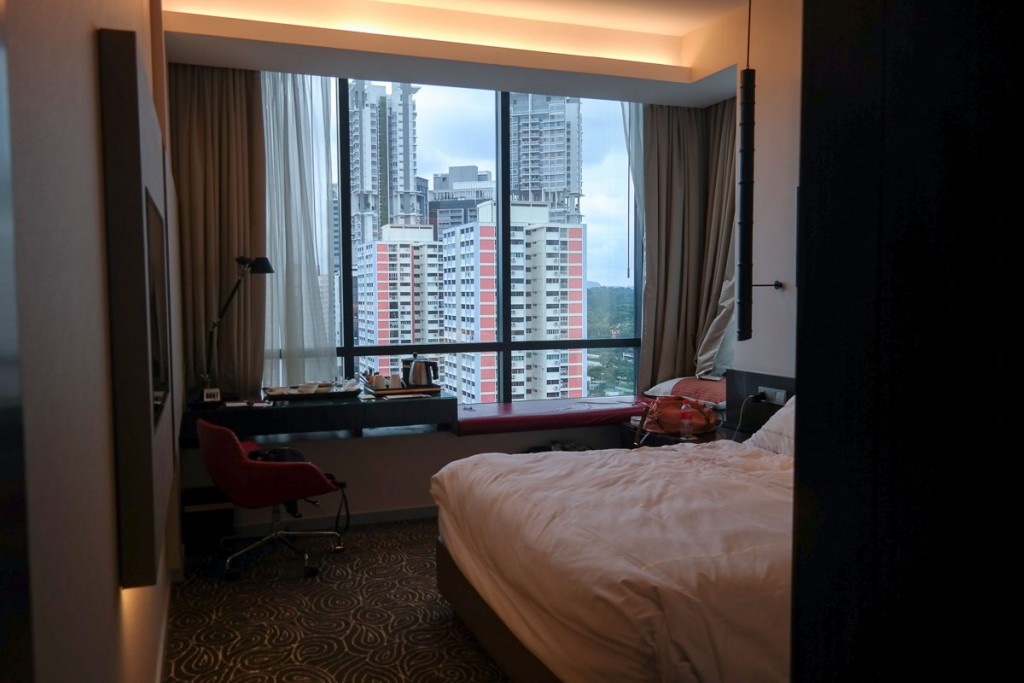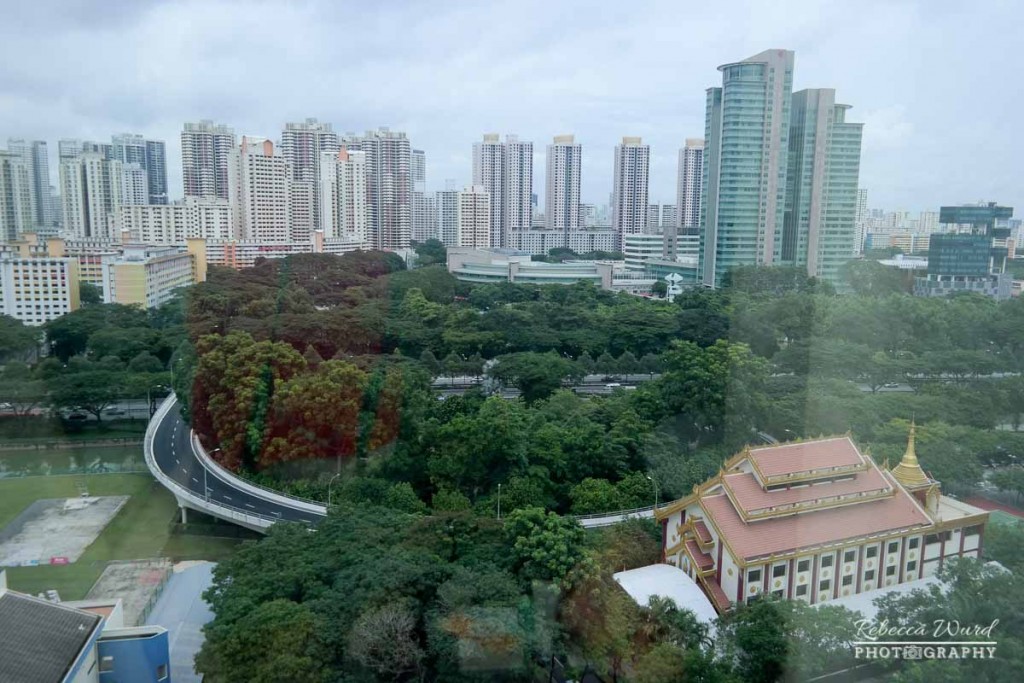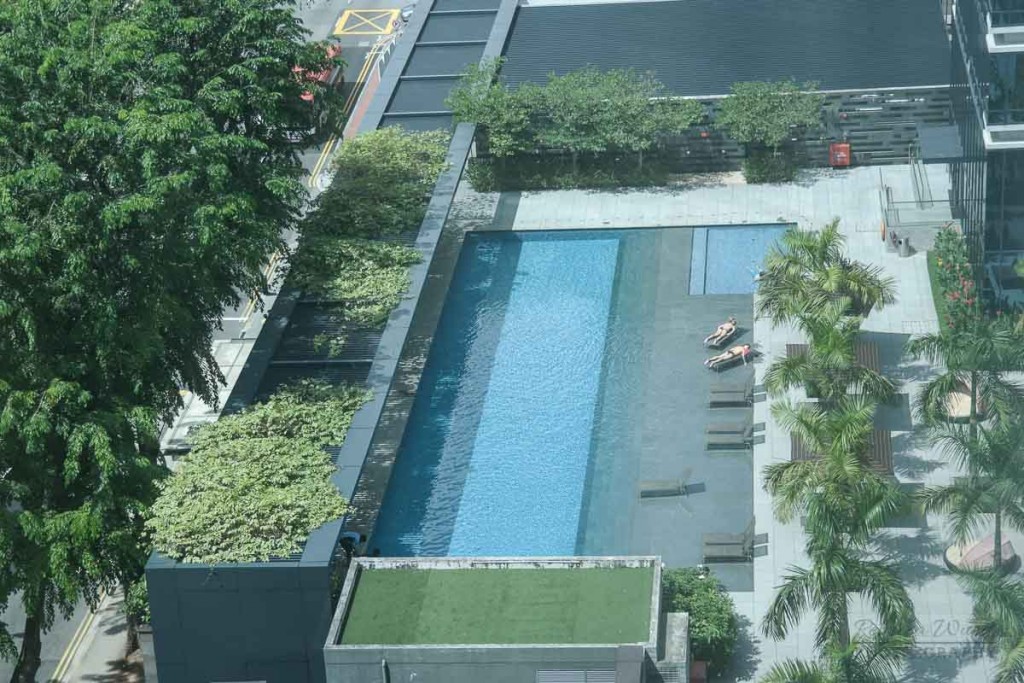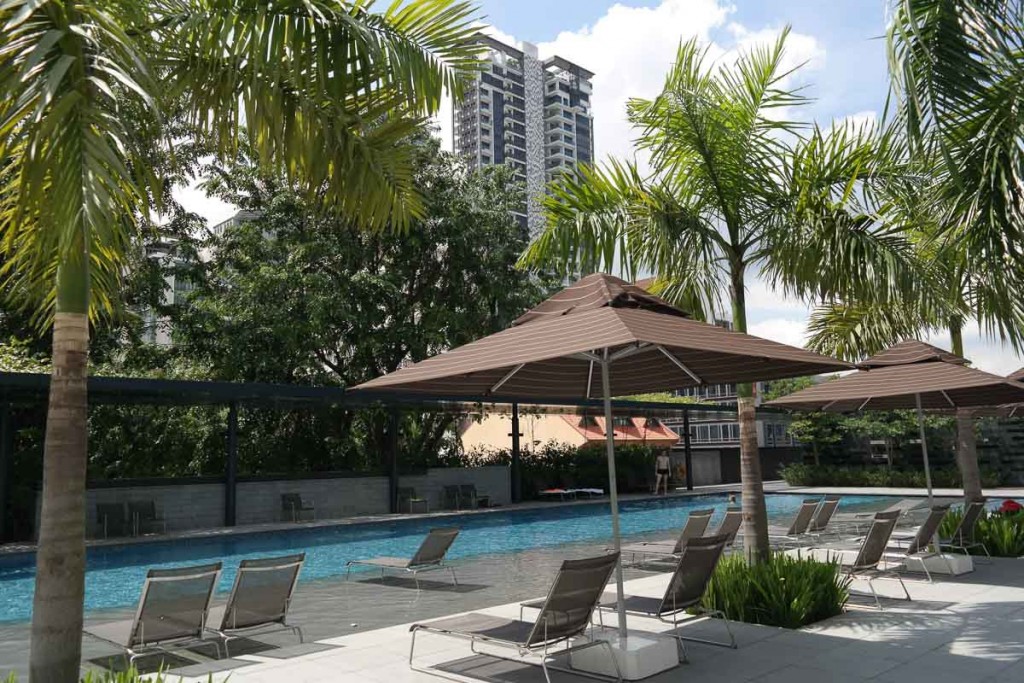 And my room in Days Hotel     
---
You can refer to this Balestier Insider map, courtesy of Ramada Singapore, to plan your foodie adventures along the Balestier Trail.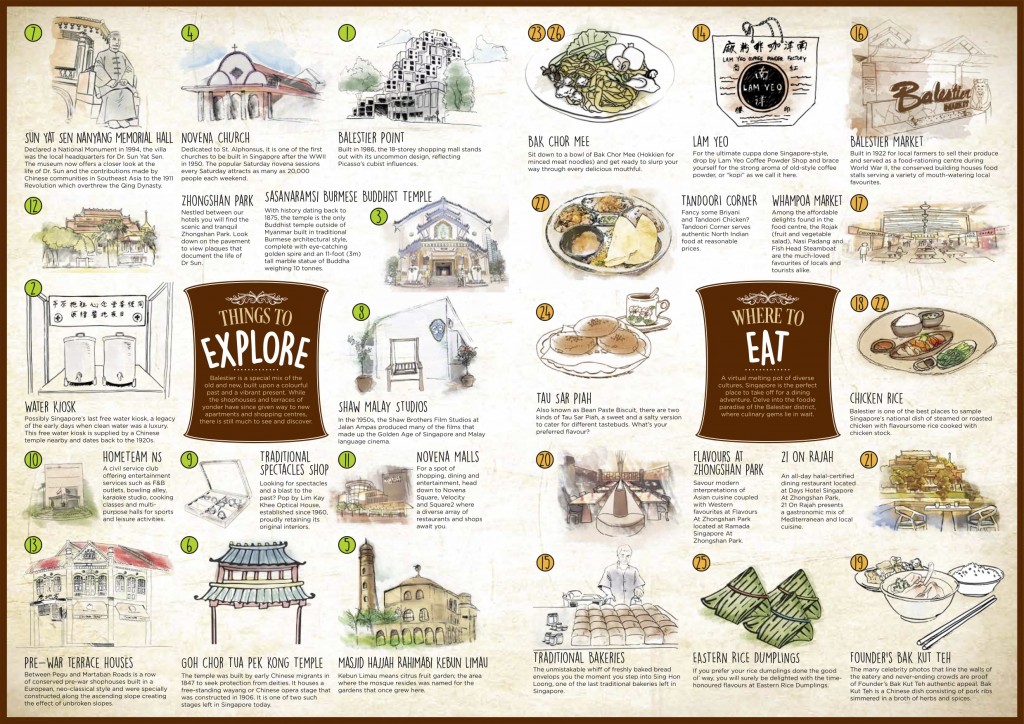 Courtesy of Ramada Hotel at Zhongshan Park