By Expedia Singapore, on March 4, 2016
5 of the Best Street Food Dishes in Phuket
Nowhere does street food quite like Southeast Asia, and Phuket is no exception. Despite being known as a beachy area, its food scene is becoming increasingly prominent, particularly when it comes to street eats. Expect to taste decadent seafood, a range of ethnic dishes and plenty noodle meals as your cruise your way around this delicious part of the world. Here are five dishes to watch out for.
Pancakes
Not just your ordinary pancakes, the flapjacks here are made from flour and egg and spread with delicious condensed milk. Other toppings include sweet treats such as coconut cream, egg yolk strings and shredded coconut.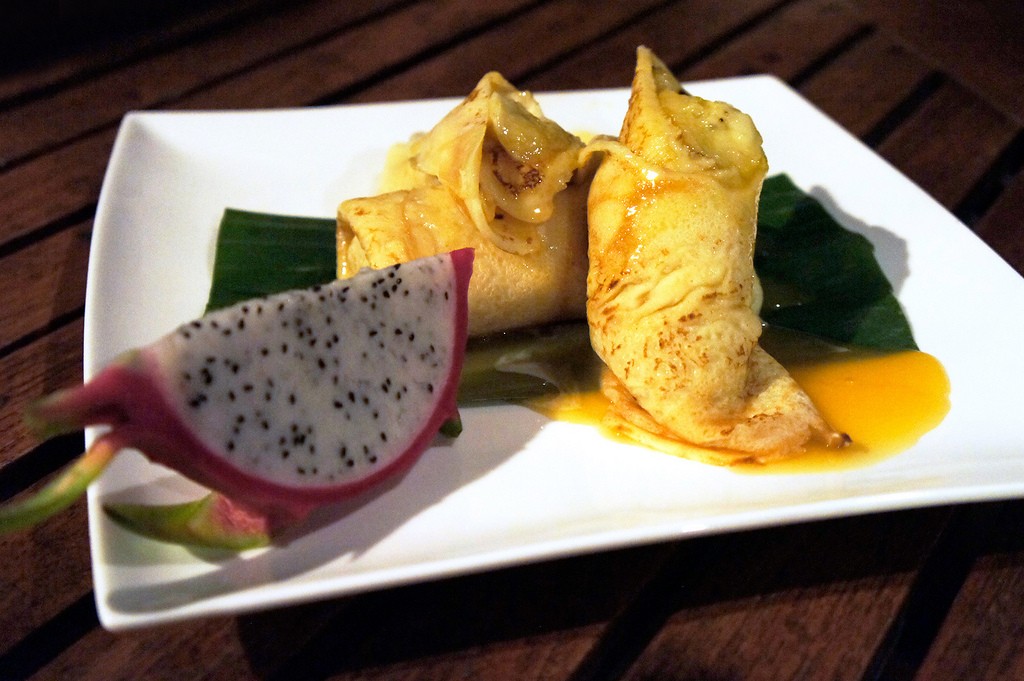 CC2.0 by Oleg Sidorenko
Kao Tom
This dish consists of boiled rice, a selection of meats and other items, occasionally including an egg. It's a popular breakfast dish that is reasonably healthy and won't weigh you down. Thai chili, ginger and green onion can all be added to inject extra flavour to this tasty meal, and pork is traditionally the meat of choice.
CC 2,0 by Alpha
Roti
Roti is popular the world over, but Phuket's Thai-style pancake is particularly delicious. It can be served either savoury or sweet – the former with a small curry on the side, and the latter with banana and condensed milk. It's commonly consumed at breakfast time, and it's not unusual to have a bit of spice in it.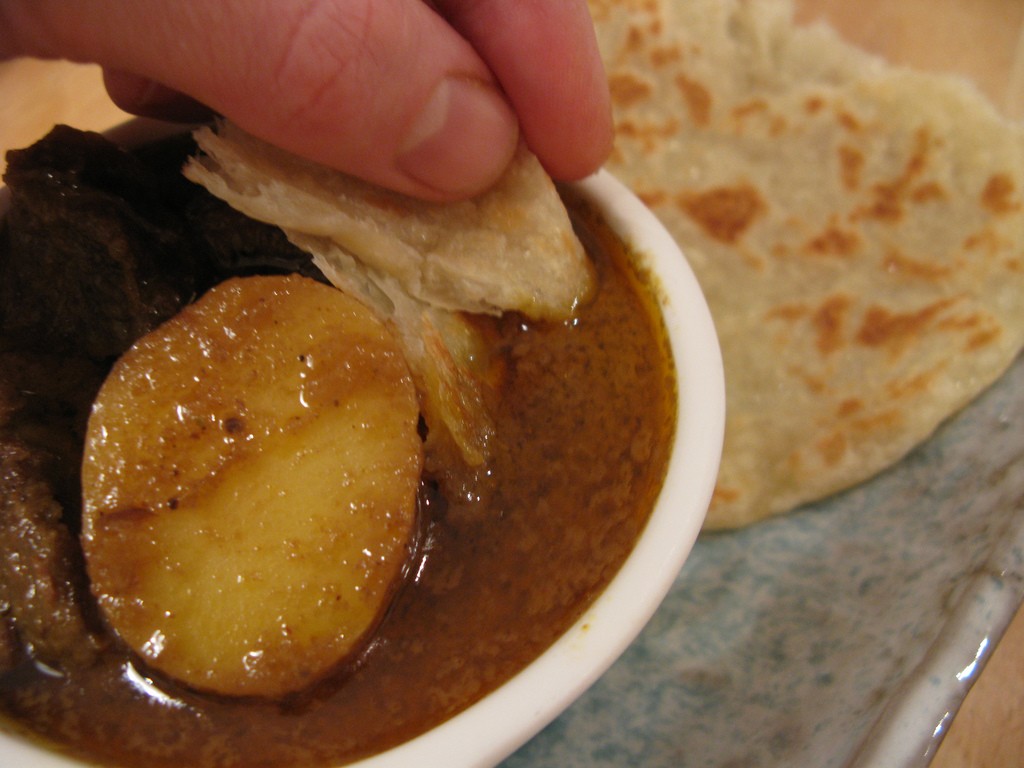 CC 2.0 by Jonathan Koertge
Tom Yam Goong
This famous soup is one of the most distinctively Thai dishes around. It is at once sour, spicy, fragrant and flavourful thanks to its generous use of herbs such as lemongrass, galangal, lime leaves and shallots. Chillis and fish sauce add flavour, with mushrooms and jumbo shrimp adding to the bulk of the meal.
CC 2.0 by stu_spivack
Gaeng Massaman
The southern region of Phuket is heavily influenced by its Muslim population, along with a Malaysian and Indonesian touch. These different cultures materialise in dishes such as Gaen Massaman, also known as Massaman curry, which has a strong turmeric flavour that nods toward its Indian origin. Expect this curry to include meet such as beef, lamb, mutton or chicken, with a mild flavour thanks to the addition of coconut milk, potatoes, onions, peanuts and spices.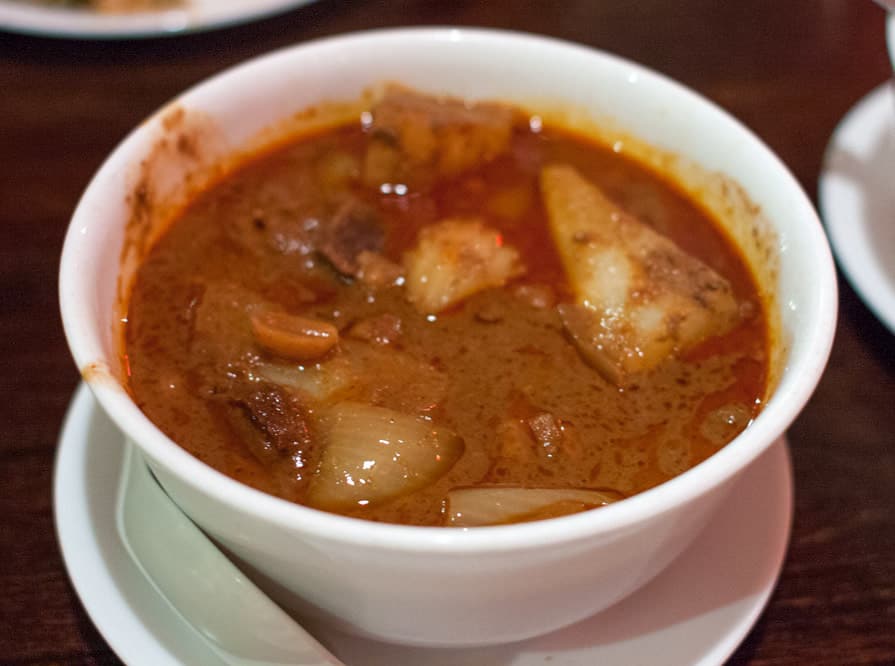 CC2.0 by Krista
Featured Image: CC2.0 by Michael Coghlan