By Marisse Gabrielle Reyes, on October 20, 2017
7 Important Catholic Pilgrimage Sites Around The World – Plan Your Own Tour
Completing a journey to a site that is of utmost spiritual importance can be deeply transformative and rich with meaning. For Catholics, pilgrimages are important in the spiritual life journey, and a way of expressing penance or devotion to their faith. With an active religious community in Singapore, many Catholics here do try to make at least one Catholic pilgrimage tour in their life. While the pre-set packaged tours are still the most popular way, travellers can now also explore planning trips themselves exactly as they like.
That means options. Options like.. skip early wake up calls or wake up earlier to beat the tour crowds. See more sites or spend more time at less sites. Search Expedia for cheap tickets to the particular destinations that you're interested in (book early for cheaper prices), find hotels that you fancy in your price range, bundle the flights and hotels together for savings, and from there, plan your itinerary as loosely or tightly as you wish.
So, to start with, pin down which sites to visit. Here, we outline the most significant Catholic pilgrimages around the world – from the Holy Land to Spain to Malaysia. Stitch your own route together and you can visit the ones closer to your heart, and even travel on a budget!
Catholic Pilgrimage Sites Around the World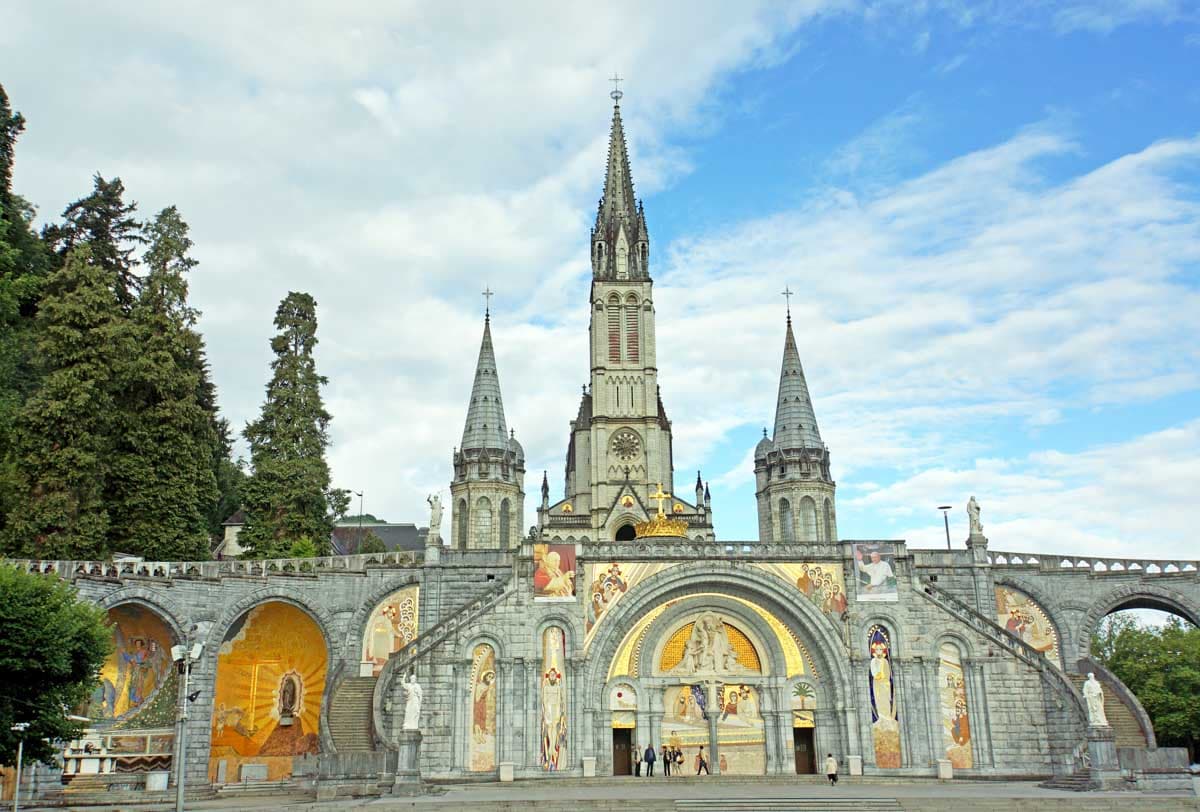 Photo: CC BY-SA 2.0 / Dennis Jarvis
1. Sanctuary of Our Lady of Lourdes
Where: Lourdes, France
What makes it incredible:
The area of Lourdes has a long history of apparitions of the Blessed Virgin Mary, starting in 1858 by a young local teen, Bernadette Soubirous. The nearby springs are also said to be healing for the body, mind and spirit.
Where to stay:
The Grand Hotel Belfry offers a stay that is steeped in history and tradition. Although the hotel was built in 1873, this four-star hotel offers contemporary interiors and a convenient location. A 10 minute walk from the Basilica of St. Pius X and the Notre-Dame de I'Immaculee-Conception is the 204 room Hotel Eliseo which proffers cosy and clean rooms.
When to visit:
If you're interested to take part in the annual mass for Our Lady of Lourdes, plan on being there on February 11. Otherwise, Lourdes is beautiful all year round except for the wet month of May.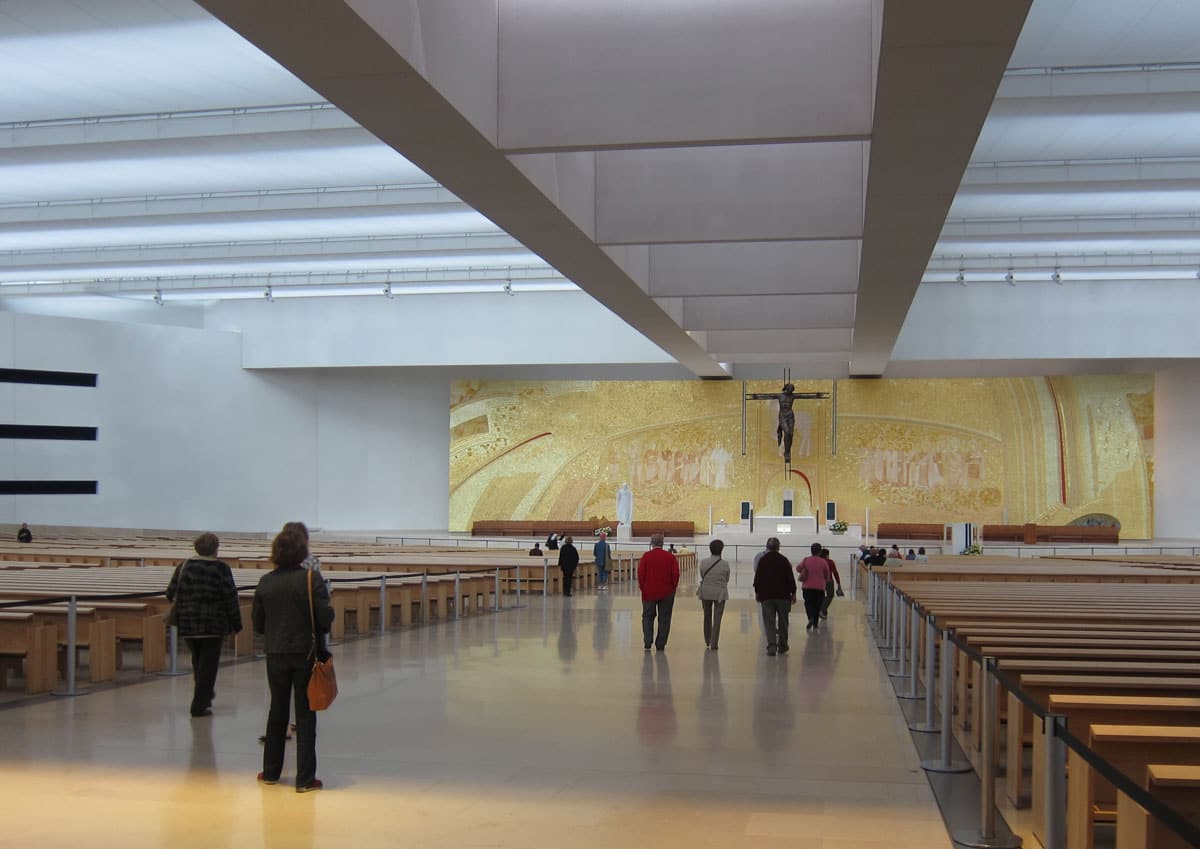 CC BY 2.0 / Sohrab Amid-Hozour
2. Sanctuary of Our Lady of Fatima
Where: Fatima, Portugal
What makes it incredible:
In 1917 it is said that apparitions of the Blessed Virgin Mary appeared to three young shepherds — Lucia, Jacinta and Francisco. Since then, many more sightings have been reported in the area. The Sanctuary of Our Lady of Fatima is the fourth most visited Catholic pilgrimage site in the world.
Where to stay:
The minimalist Hotel Anjo de Portugal is excellent if you're looking for a hotel with attentive service and great Mediterranean food. If you're planning to pamper yourself while you're in Fatima, consider the Dom Goncalo Hotel and Spa that has plush rooms and a full-service spa.
When to visit:
Give into the full Fatima experience and gather with fellow pilgrims on the dates of first and final apparitions on the 13th of May and October. The other apparition dates, such as August 19 and June 13, are recommended times to visit too.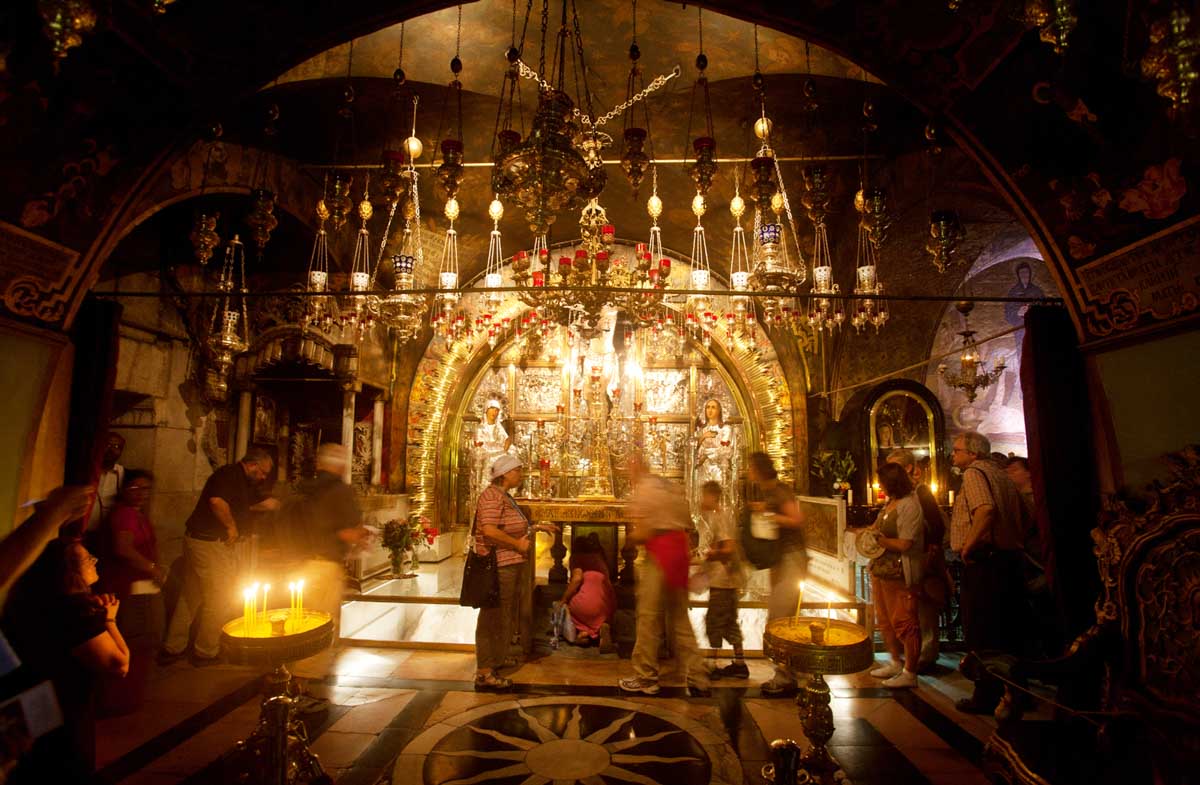 Photo: CC BY-SA 2.0 / israeltourism
3. Church of the Holy Sepulchre
Where: Jerusalem, Israel
What makes it incredible:
Rumour has it that the Church of the Holy Sepulchre was built on the same site as to where Jesus was crucified and where His tomb was. Located in the Old City of Jerusalem, this ancient church was built in 335. Although it's one of the holiest sites in Christianity, the city is sacred to those of Jewish and Muslim faith.
Where to stay:
For a personalized stay, check out the Alegra Boutique Hotel, which has 13 modern rooms with a rustic touch. For a truly genteel experience, stay at the Waldorf Astoria Jerusalem, a world-class hotel with well-appointed spacious rooms and five-star dining options.
When to visit:
Christmas and Easter are easily the best times to visit as troves of pilgrims from all over the world will be in town to pay their respects.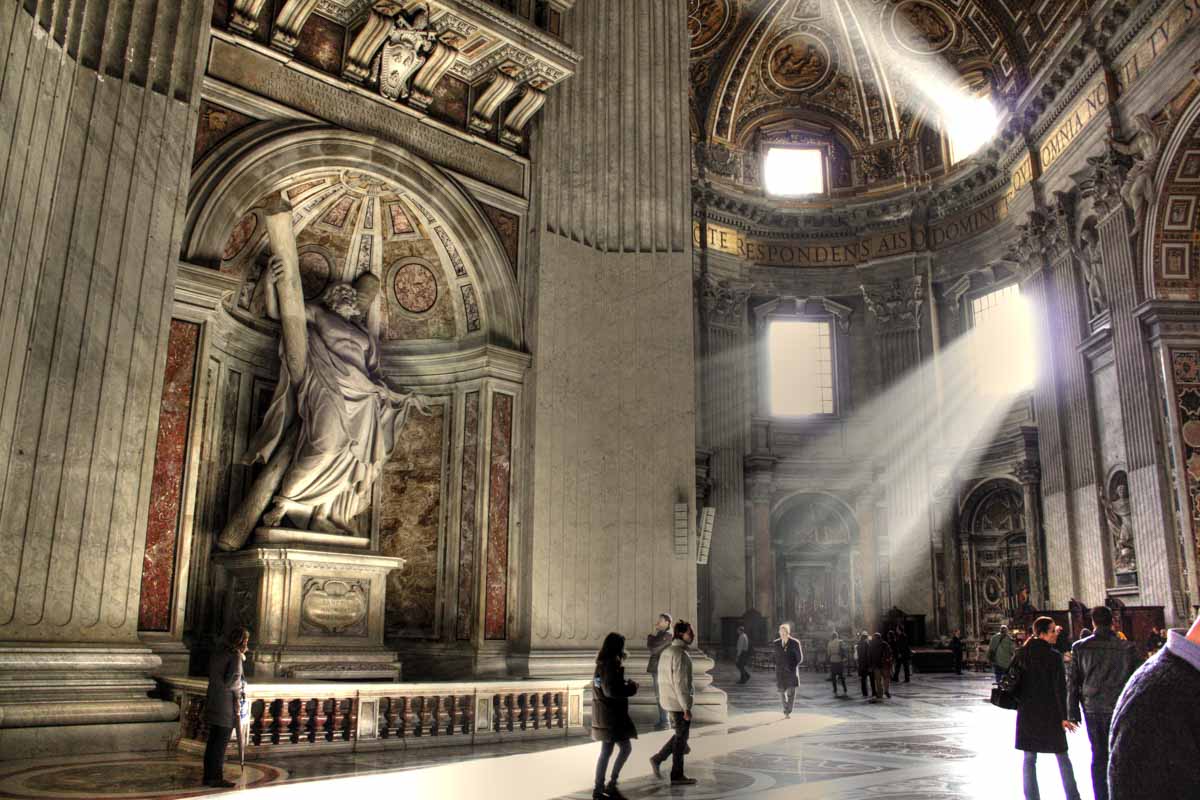 CC BY-ND 2.0 / Mustafa AYDINOL
4. Vatican
Where: Vatican City, Italy
What makes it incredible:
Even if you're not Catholic, the city-state of the Vatican is an intriguing place to visit. Ruled by the Pope, this city, the heart centre of Roman Catholicism, is where you'll find amazing world-famous sites such as St. Peter's Basilica and the Sistine Chapel.
Where to stay:
As the only hotel that looks out onto St. Peter's Square, the Residenza Paolo VI provides a front row seat to the happenings in the Vatican. This traditional hotel is located on the premises of an Augustinian Monastery, making it an attraction in itself.
When to visit:
To ensure that you have a chance to visit the museums, visit during the quieter winter months or on Tuesdays or Thursdays. There is a Papal Audience on Wednesdays, and weekends are typically busier.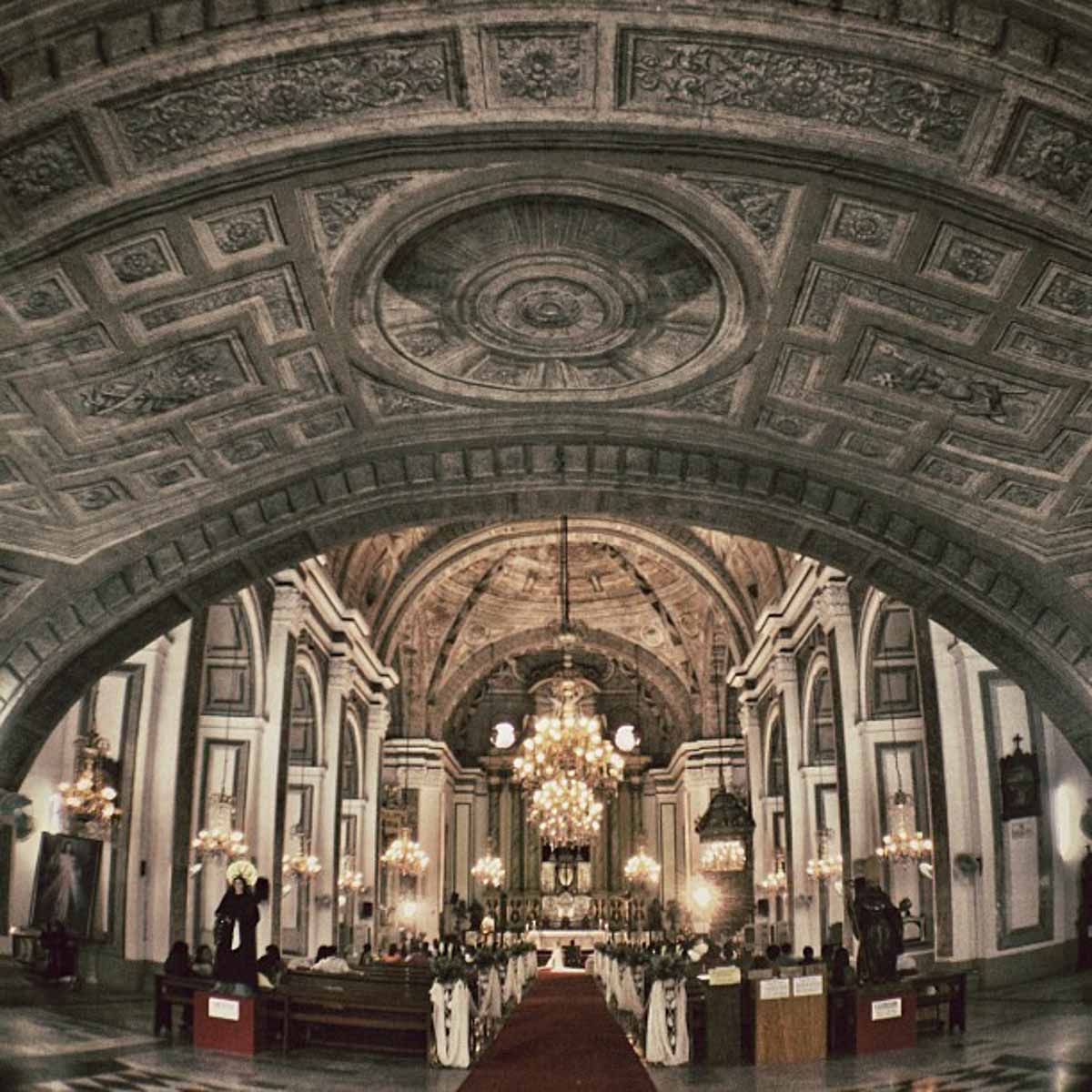 Photo: CC BY-ND 2.0 / Edwin Lee
5. San Agustin Church
Where:  Manila, Philippines
What makes it incredible:
During the second World War, Manila was left in ruins, especially the historic walled city of Intramuros – save of the San Agustin Church. Built by the Spanish in 1587-1606, this place of worship is the oldest church in the Philippines.
Where to stay:
Located 20 minutes away by car is the Sofitel Philippine Plaza Manila, a large luxury hotel located on the banks of Manila Bay. Take in views of Manila's remarkable sunset and help yourself to a lavish buffet spread at their all-day-dining, Spiral.
When to visit:
If you're looking to stay dry, avoid the rainy season from May-November. The dry season in December-April brings slightly cooler weather and clear skies.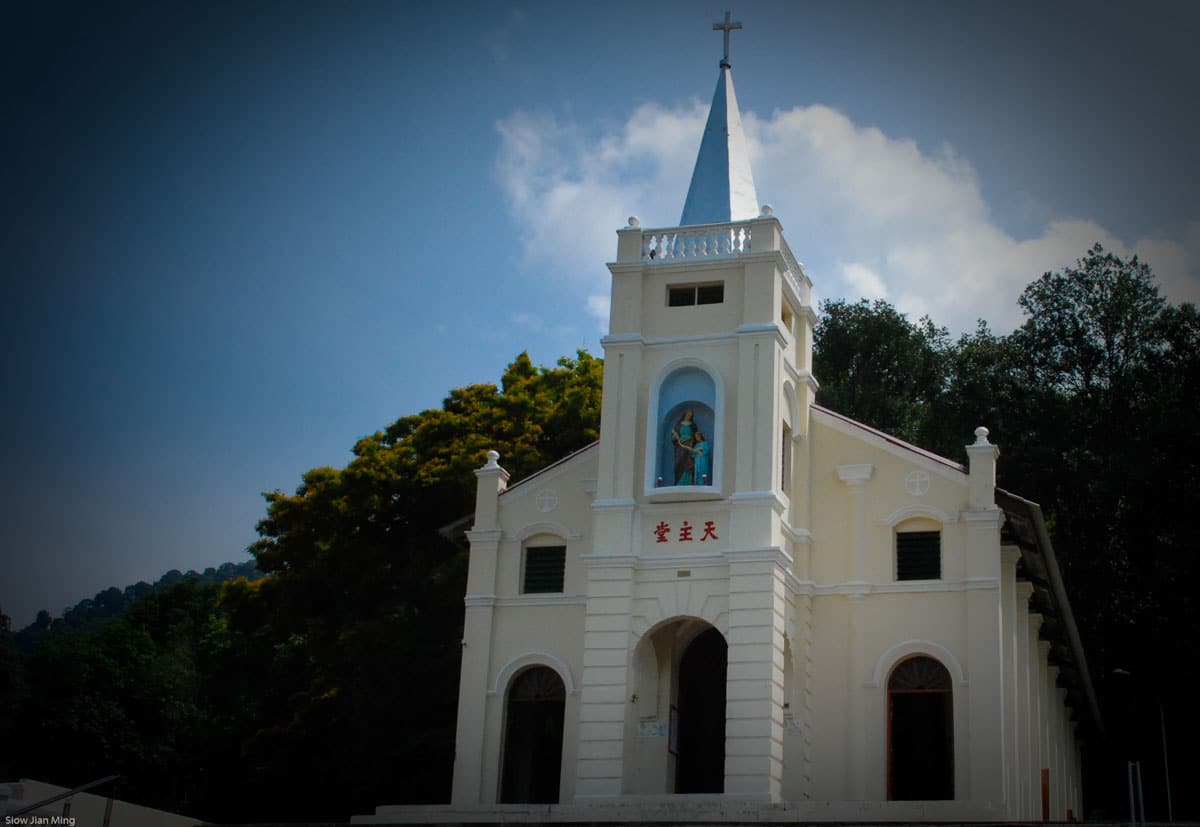 Photo: CC BY-ND 2.0 / SioW
6. St. Annes's Church
Where: Penang, Malaysia
What makes it incredible:
Completed in 1888, St. Anne's Church is one of the largest churches in the predominantly Muslim Malaysia. It is a popular pilgrimage site for Catholics in the region with the feast of St. Anne on July 26 being the busiest time of year. Furthermore, ancient transcriptions from the 5-6th century Kingdom of Kadaaram have been found on a megalith in the church's compound.
Where to stay:
Comprised of several renovated colonial terrace houses is the Seven Terraces Hotel. This boutique hotel shines with its homage to opulent Peranakan heritage mixed with modern luxuries such as a swimming pool and delectable dining choices.
When to visit:
The days around the feast day of St. Anne on July 26 are a popular, albeit busy, time to visit.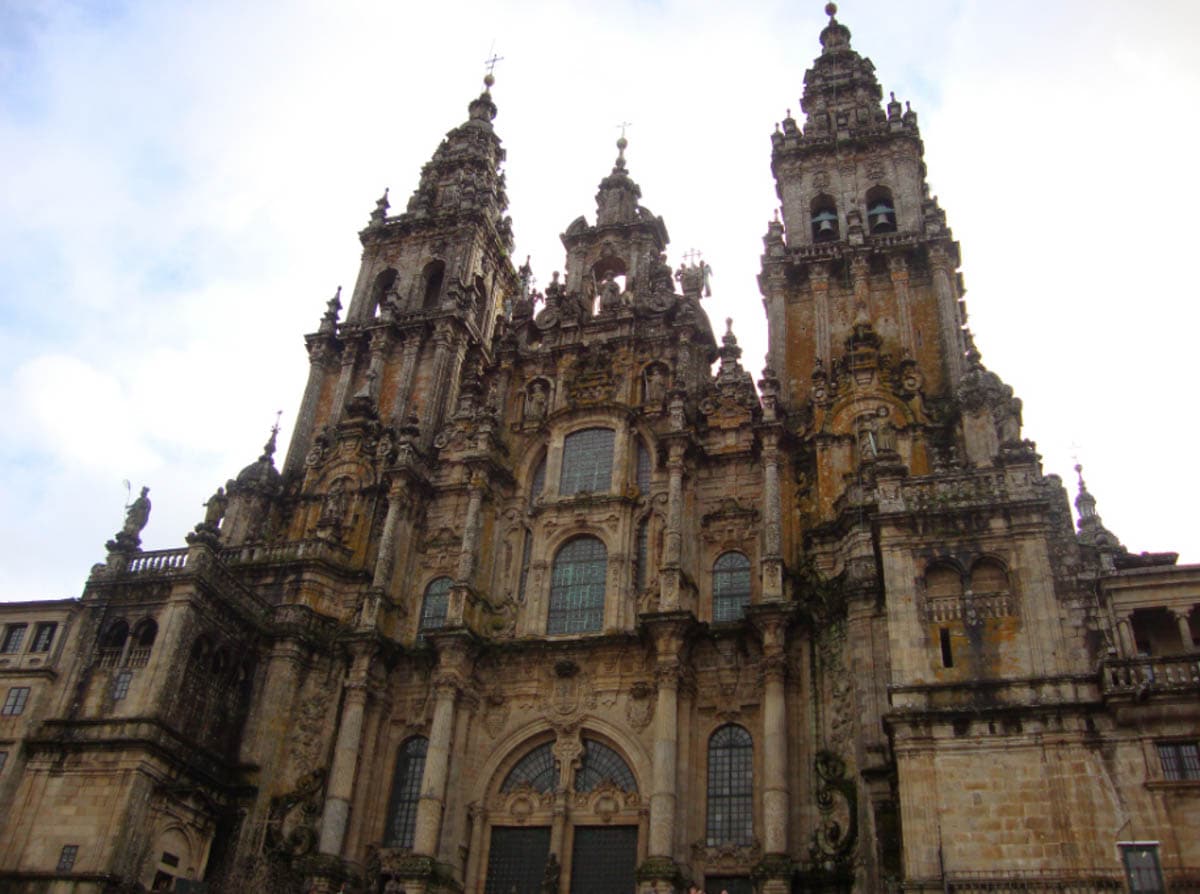 Photo: CC BY 2.0 / Elle *
7. Santiago de Compostella Cathedral
Where: San Sebastian, Spain
What makes it incredible:
The Santiago de Compostella Cathedral is the final destination of an ancient pilgrimage route, the Way of St. James. This cathedral is said to be the burial place of one of Jesus Christ's apostles, Saint James the Great. The route has several starting points across Europe and is often completed by foot or bicycle.
Where to stay:
A stone's throw from the Santiago de Compostella Cathedral is the San Francisco Hotel Monumento, which boasts views of the Monte Pedroso. This four-star hotel is located in the Convent of San Francisco, built in the 1200's.
When to visit:
If you're partaking in the pilgrimage, walk the Way of St. James during the warmer summer months. Holy week is also a peak period to visit.
With a plethora of sites around the world that are filled with significance for Catholics, there is no shortage of places around the world to visit to deepen your spiritual practice. From burial grounds to sites of apparitions of the Blessed Virgin Mary, follow this guide the next time you feel a calling to take on the road in the act of devotion and faith.