By Marisse Gabrielle Reyes, on May 10, 2019
Foodie's Guide to Tokyo
Tokyo is famous for being a city well-loved by foodies. A visit to Japan's capital also includes beautiful cultural activities, both old and new. From street food stalls to lavish Michelin-starred restaurants to catching your own dinner, here's a delicious guide to food in Tokyo!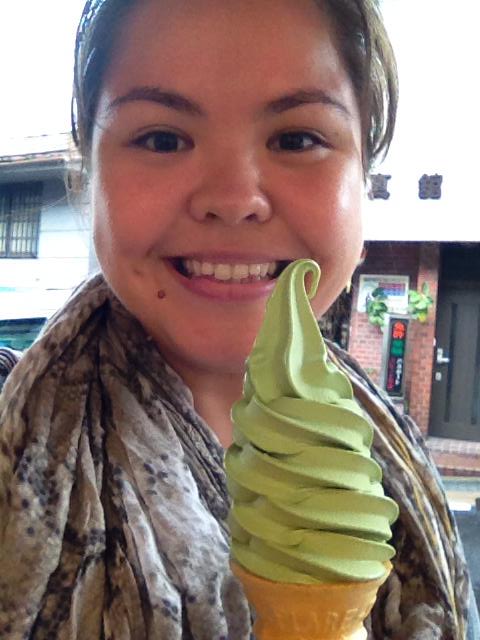 The Best Food in Tokyo

Delicious halal wagyu cooked at your table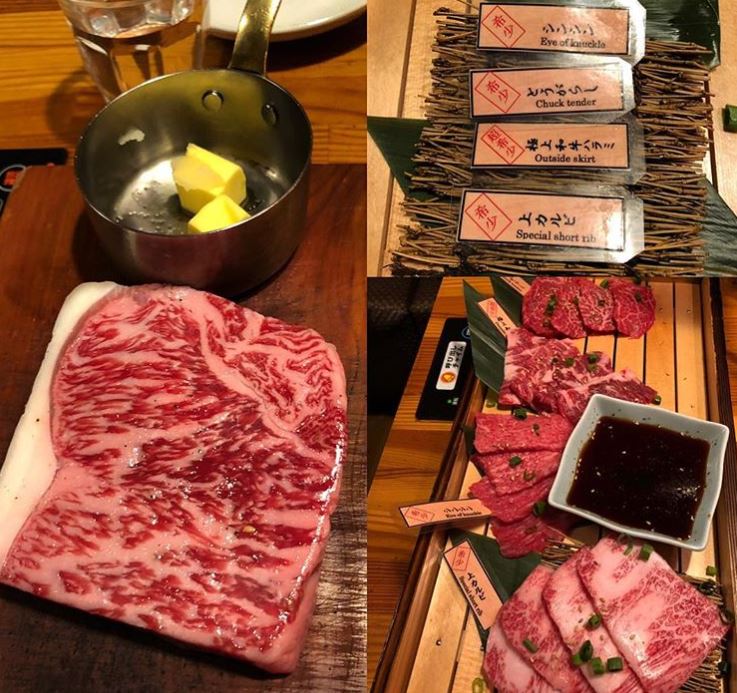 @r8d1 / Instagram
For delicious halal food in Tokyo, head to Yakiniku Panga in Taito-ku. That's where I found top-notch wagyu beef served yakiniku style.
The menu boasts a range of local wagyu in all different kinds of cuts and varieties at reasonable prices. Simply order your selection and the staff will bring the meat to your table. You cook the meat yourself on a red-hot flame. I found the meats to go well with sides like kimchi, salad, Japanese rice, and bibimbap.
An opulent buffet in Shinjuku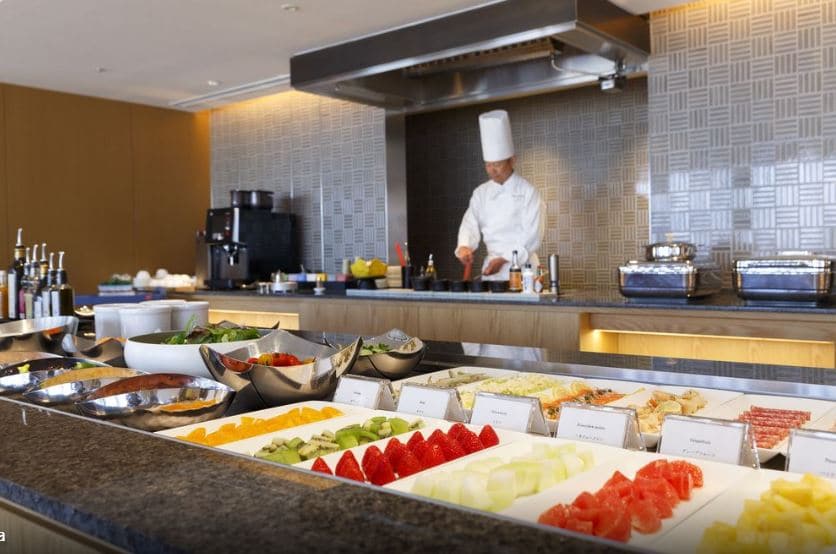 The five-star Shinjuku hotel, Keio Plaza Hotel Tokyo Premier Grand, offers a slew of tempting culinary offerings. But to get the most out of my holiday budget, I made a booking at Glass Court for their Super Buffet.
The epic spread included live stations that cook up delectable dishes from all corners of the world for lunch and dinner. I indulged myself in succulent roast beef that was carved on the spot, al dente pasta in a myriad of sauces, as well as authentic sushi made with the freshest cuts of fish.
[button style='blue' icon="entypo-suitcase" url='https://www.expedia.com.sg/Tokyo-Hotels-Keio-Plaza-Hotel-Tokyo-Premier-Grand.h19140755.Hotel-Information' fullwidth='true'] Discover Keio Plaza Hotel Tokyo Premier Grand [/button]
Explore the seasons through a multi-course kaiseki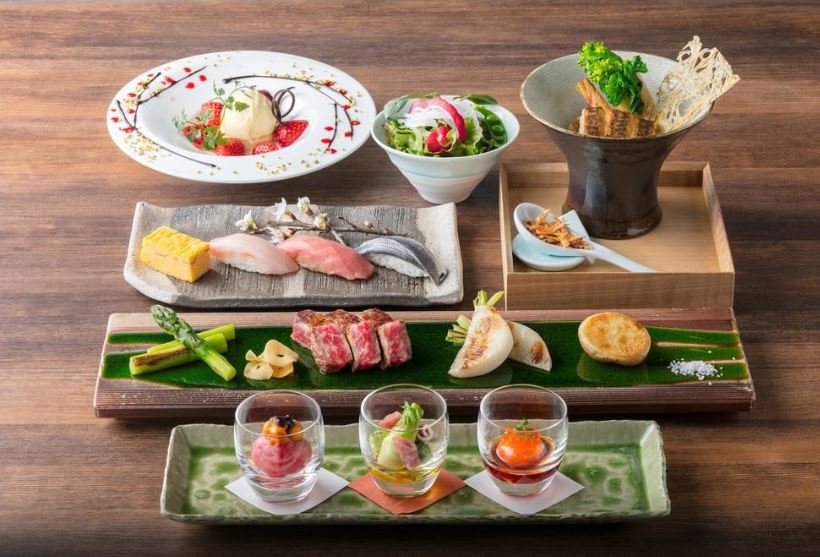 When it comes to exceptional restaurants at Tokyo hotels, Junisoh at Hilton Tokyo offers some of the most luxurious Japanese dishes you'll find in the entire city. While there's a tempting menu of sushi and teppanyaki, come here for the multi-course hot and cold meal of kaiseki. Truly a Japanese experience to remember, the kaiseki meals are a perfect way to tune into the seasons through the senses of taste and sight.
In wintertime, look forward to warming dishes like hotpot and steamed egg custard prepared by chef Genta Aoyagi.
[button style='blue' icon="entypo-suitcase" url='https://www.expedia.com.sg/Tokyo-Hotels-Hilton-Tokyo.h22597.Hotel-Information' fullwidth='true'] Discover Hilton Tokyo [/button]
Catch your own sushi and sashimi dinner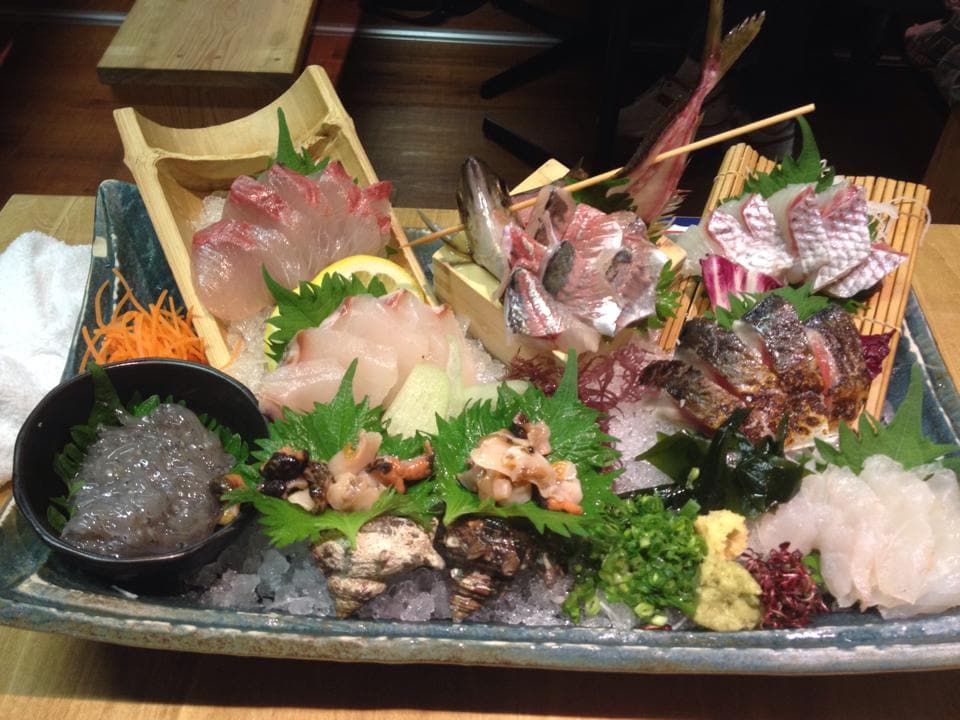 Sushi and sashimi are some of the biggest Tokyo attractions when it comes to food and the seafood here doesn't get fresher than what you'll find at Zuo in Shinjuku. This unique eatery includes an indoor pond that snakes around the restaurant.
The pond is brimming with red snapper, flounder and mackerel. I paid a small fee for the fishing experience and caught my own dinner. The craft chefs turned my catch into delectable sushi and sashimi. They also had my fish grilled, steamed or fried with various sauces.
Blur the lines between art, food, and performance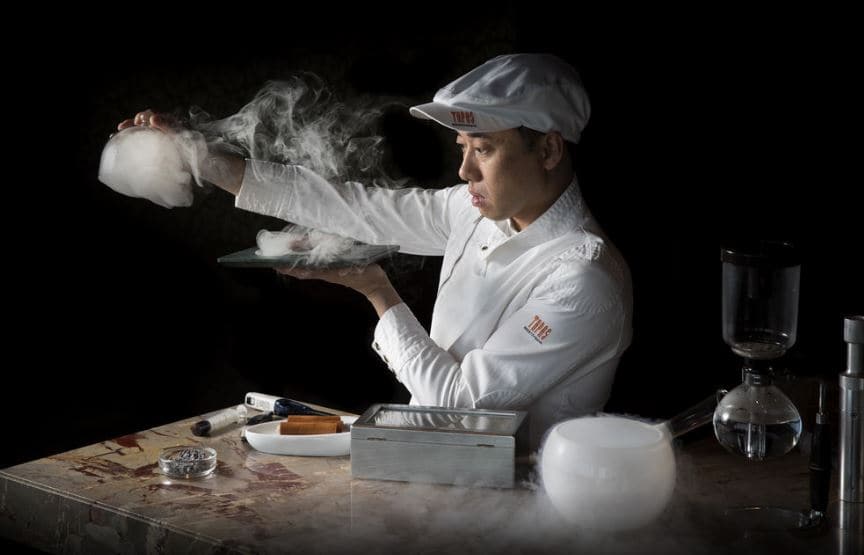 If you're looking for an exclusive dining experience that toes the line between food and art, make a beeline for Tapas Molecular Bar in the Mandarin Oriental.
Perched on the 38th floor, the restaurant has a chef's counter arrangement, where the chef prepares your meal on the counter from opposite you. This is where I experienced two hours of various bite-sized dishes prepared by talented chefs using molecular techniques. It was truly an experience of a lifetime and well worthy of its Michelin star!
[button style='blue' icon="entypo-suitcase" url='https://www.expedia.com.sg/Tokyo-Hotels-Mandarin-Oriental-Tokyo.h1340774.Hotel-Information' fullwidth='true'] Discover Mandarin Oriental Tokyo [/button]
Taste the best of Japanese temple cuisine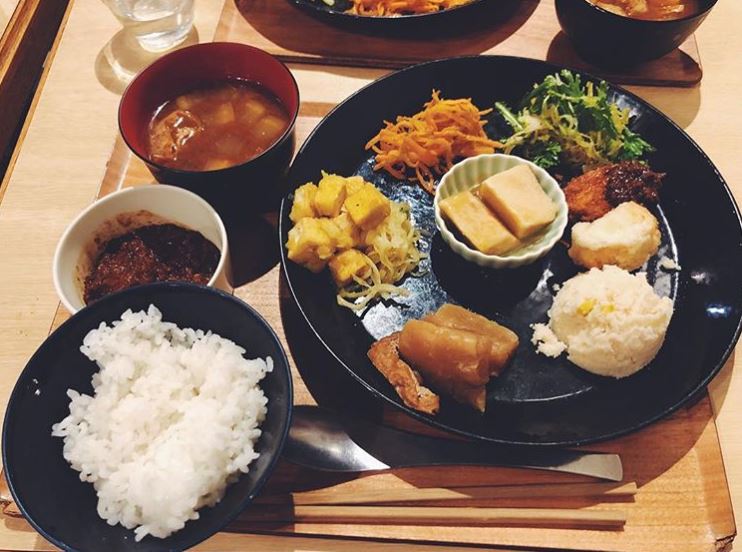 @brigdau | Instagram
Even if you have visited Japan many a time, it's likely that you haven't tried Japanese temple cuisine. In this style of cooking, killing is not allowed and the food is prepared by Buddhist monks.
If you're interested to try the best of temple cuisine, visit Kamakura Fushikian, where I found their vegan meals prepared with great detail; mindfully and simply. I choose from a menu of three, four or nine-course set menus. I love that they offer so many small dishes filled with humble ingredients that were surprisingly tasty.
Savour a Michelin-starred lunch bento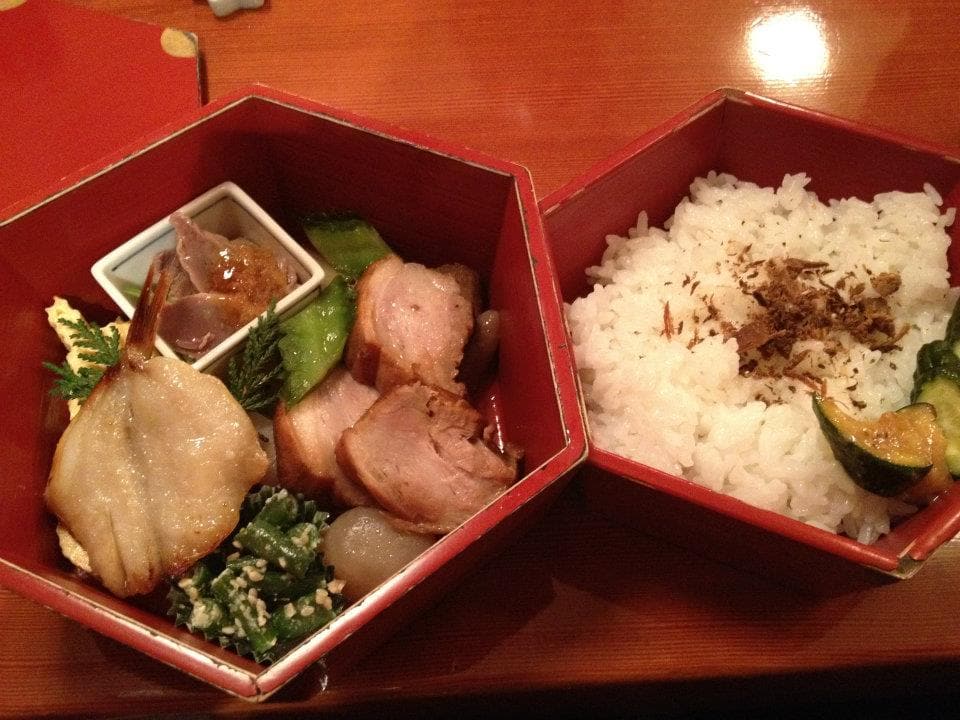 Centrally located in Akasaka, Totoya Uoshin is a humble little restaurant that sparkles with the shine of a single coveted Michelin star.
I got a front row seat at the bar, where the amazing dishes were being prepared in the open kitchen. Although the restaurant specializes in kaiseki meals which are perfect for dinner, I came for lunch. Their bento sets are value-for-money and include several little seasonal dishes that paired well with hot tea or sake.

Eat like a local at train stations
The sprawling metropolis of Tokyo is connected with a network of trains. But confusion is not the only thing I found in this underground labyrinth – the food in Tokyo stations is terrific!
At Tokyo Station, I loved strolling through Kitchen Street. It is a long food court where stall hawkers whip up quick bites like tempura, sushi, omelettes, and soft-serve ice cream. I took my food to-go and ate on the train!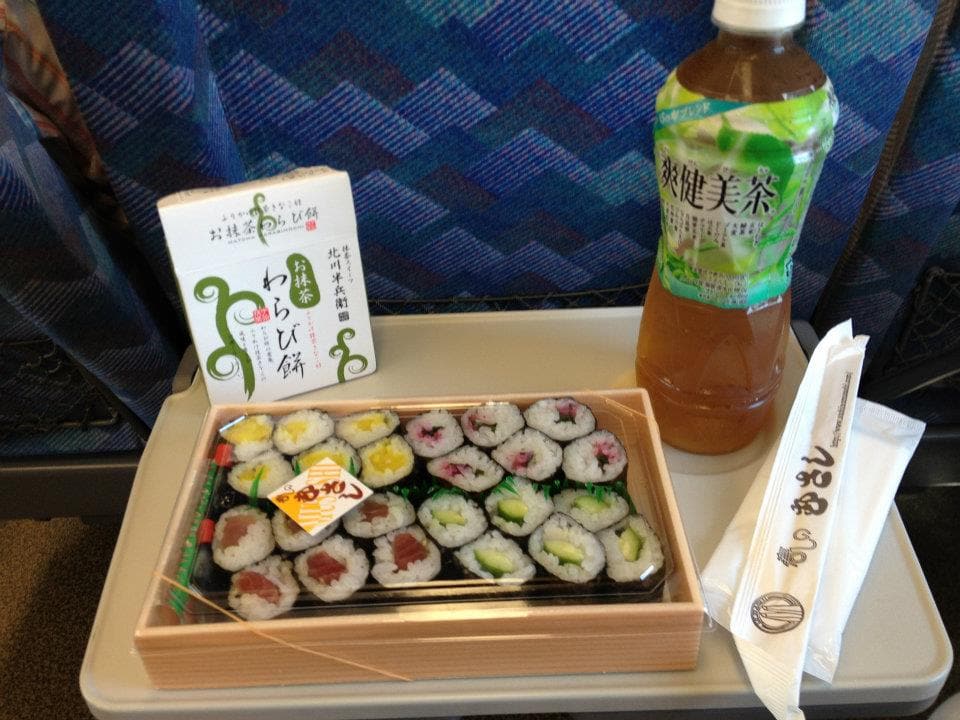 From feasting on elaborate multi-course dinners to Michelin-starred bentos for lunch, Japan has it all when it comes to dining like royalty. However, on the streets is where you'll find cheap eats arguably just as good from on-the-go street food at train stations and even at your local convenience store. Whatever it is you're after, this Japanese capital is every foodie's dream.
[tabs] [tab title="Where to Stay" icon="entypo-suitcase"]
Where to Stay during your Trip
[button style='blue' icon="entypo-suitcase" url='https://www.expedia.com.sg/Tokyo-Hotels.d179900.Travel-Guide-Hotels' fullwidth='true'] Find Hotels in Tokyo [/button] [/tab]   [tab title="Let's Go!" icon="entypo-flight"] [button icon="entypo-flight" url=https://www.expedia.com.sg/Cheap-Flights-To-Tokyo.d179900.Travel-Guide-Flights' fullwidth='true'] Flights to Tokyo [/button] [/tab]   [/tabs]