By Expedia Singapore, on August 13, 2016
Bargain Hunters Guide to Shopping in Johor Bahru
Kuala Lumpur may be the financial centre of Malaysia, but the city of Johor Bahru is poised to become the shopping capital. At least four megamalls have opened in Johor Bahru during the past six years, with hundreds of thousands of shoppers flocking to their stores every month. The variety of products one can expect from these malls make them worth a visit, but best of all, most of them offer very wallet-friendly prices, too.
Not sure where to begin? Not to worry – here's our guide for the uninitiated.
Price: $$
Best for: Ladies Shoes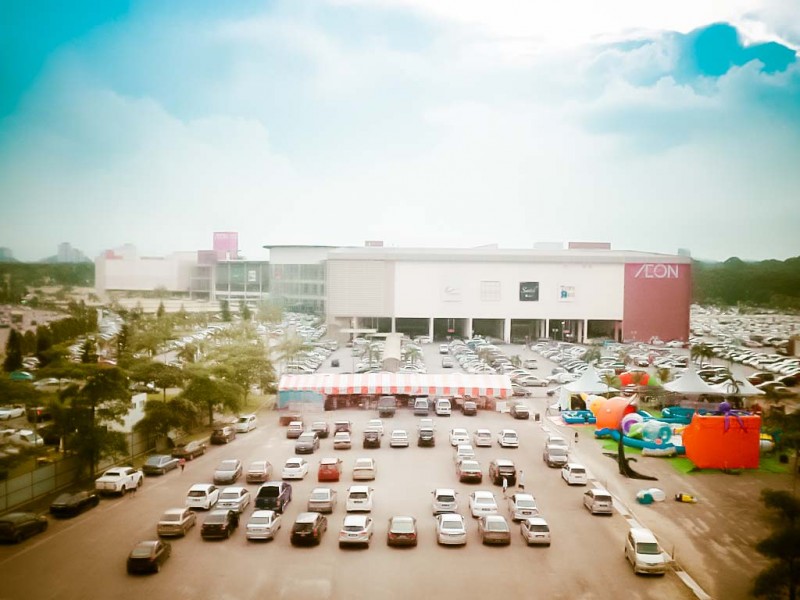 CC 2.0 / Chongkian
This megamall opened in December 2008 and is the latest in a series of shopping malls by Aeon in Johor Bahru. With 188 shops spanning an area of 950,000 square feet, there is sure to be something here to appeal to every shopper's taste. While it doesn't carry many international brands, it does have a wide variety of fashionable apparel options at very reasonable prices.
The second floor, in particular, is shoe paradise for women, with almost 70 per cent of stores selling ladies' footwear!
The mall's anchor tenant is the Jusco hypermarket, which is both a supermarket and a department store for all your basic needs. AEON Bukit Indah also has a cinema with nine screens and several massage parlours for shoppers in need of a break.
If you're feeling hungry, the aptly named Restaurant Street offers a good selection of foods spanning several different cuisines in a range of eateries, from fast-food to restaurants.
All in all, AEON Bukit Indah functions (and succeeds) as a large residential mall: it doesn't have anything unique, but it meets all of your needs.
No. 8, Jalan Indah 15/2, Bukit Indah, 81200 Johor Bahru, Johor Darul Takzim.
Open Sunday to Thursday 10am to 10pm. Open Friday to Saturday 10am to 11pm.
Price: $$$$
Best for: Discounted luxury brands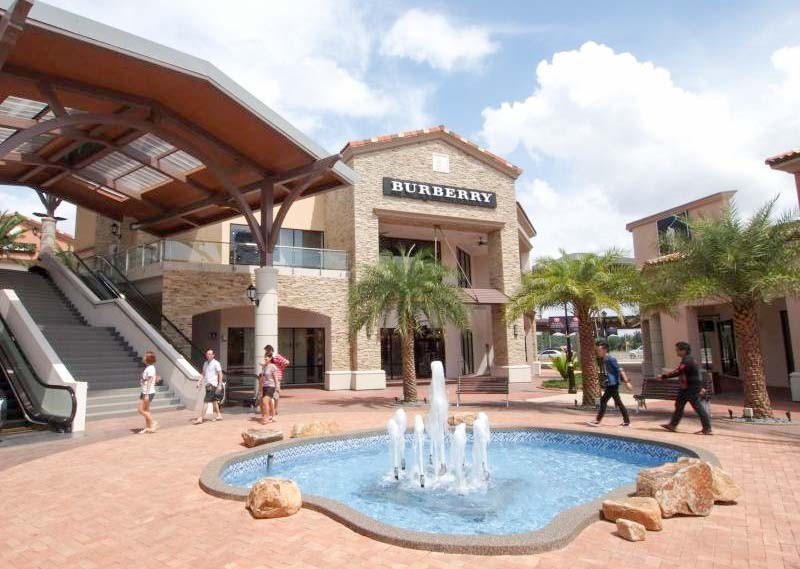 CC 2.0 / GoingPlaces.sg
Johor Premium Outlets is the first and only luxury brand outlet in Southeast Asia opened with much fanfare in 2011. The mall's sprawling 173,000 square feet of retail space houses about 130 stores, many of which are internationally renowned names spanning apparel, footwear and home furnishings. These include a mixture of high-street fashion labels, such as Guess, Michael Kors and Timberland, with top designer brands including Salvatore Ferragamo, Kate Spade and Hugo Boss.
The brands outlets offer impressive discounts from 25% – 65% off every day, so don't miss out on the sweet deals available. For a full store listing at Johor Premium Outlets, click here.
Indahpura, 81000 Kulaijaya, Johor Darul Takzim.
Open daily 10am to 10pm.
Price: $$
Best for: Mid-range brands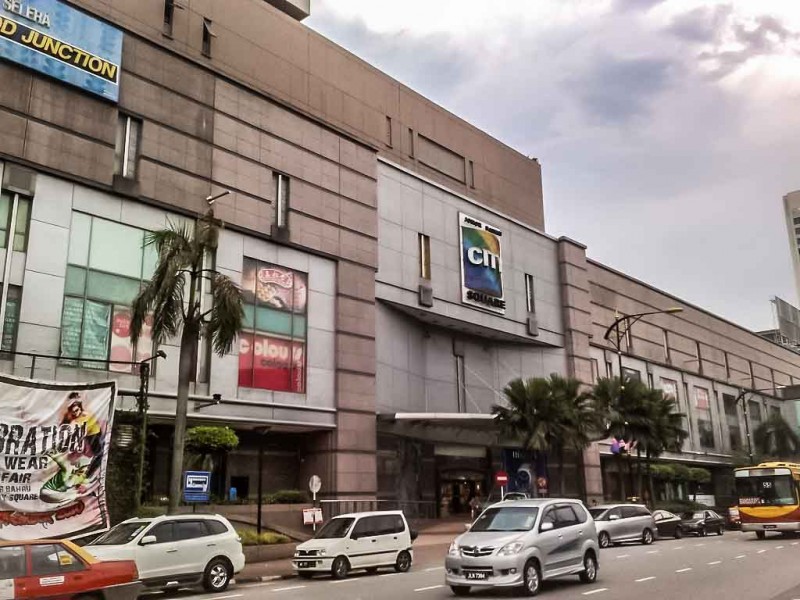 CC 2.0 / Masayuki (Yuki) Kawagishi
City Square JB is an iconic mall that's been around since 1999, but it underwent a RM160 million makeover in 2011 to add two new floors and 53 new retailers. Now, it has an impressive 337 stores. A whopping 25 million shoppers visit every year and for good reason: on top of being strategically located in the heart of Johor Bahru, City Square is truly a mall that has something to offer everyone.
International fashion labels, such as H&M, Uniqlo and Levi's, can be found alongside home-grown brands such as Padini and Xenus Men Fashion, while its wide variety of food options are guaranteed to satisfy everyone. Entertainment facilities include a 14-screen cinema, a karaoke centre and a games arcade for the kids. Shoppers looking for a beauty and wellness fix will not be disappointed: City Square has several massage parlours, nail salons, hairdressers and even a tattoo studio!
106 & 108, Jalan Wong Ah Fook, 80000 Johor Bahru.
Open daily 10am to 10pm.
Price: $$
Best for: Women's shopping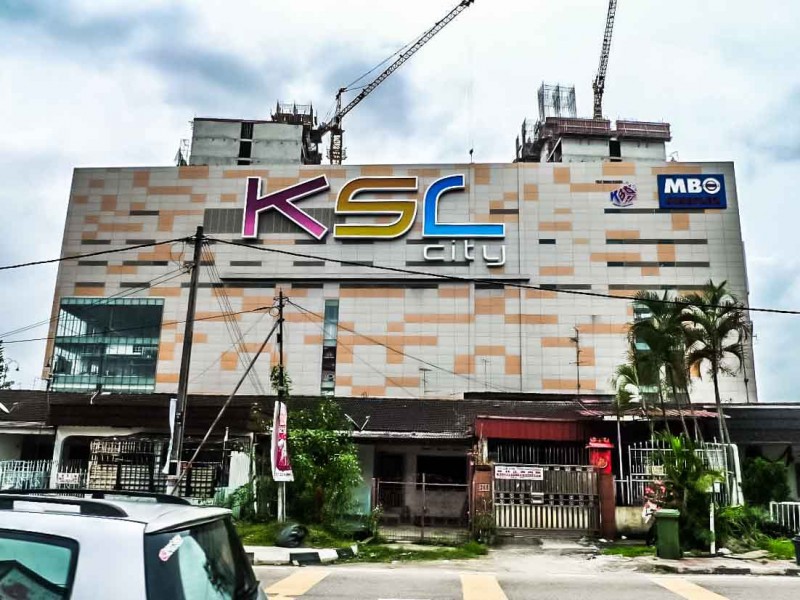 CC 2.0 / Wikimedia
This gigantic mall is part of the first integrated development in Johor Bahru and it combines a shopping mall, condominiums and a five-star hotel. The eight-storey mall houses 500 retailers, which includes Tesco as its anchor tenant, as well as an exhibition hall and a cinema. The stores mostly cater to women, with shops such as Migo, which sells colourful hair accessories, and Mydress House, which stocks vintage-inspired dresses as well as the latest in Korean trends.
KSL City Mall also has several nail salons, massage and reflexology centres, hairdressing boutiques and a good variety of restaurants and eateries, making this mall a great place to visit with a group of girlfriends.
33 Jalan Seladang, Taman Abad, 80250 Johor Bahru.
Open daily 10am to 10pm.
Price: $$$$
Best for: Premium brands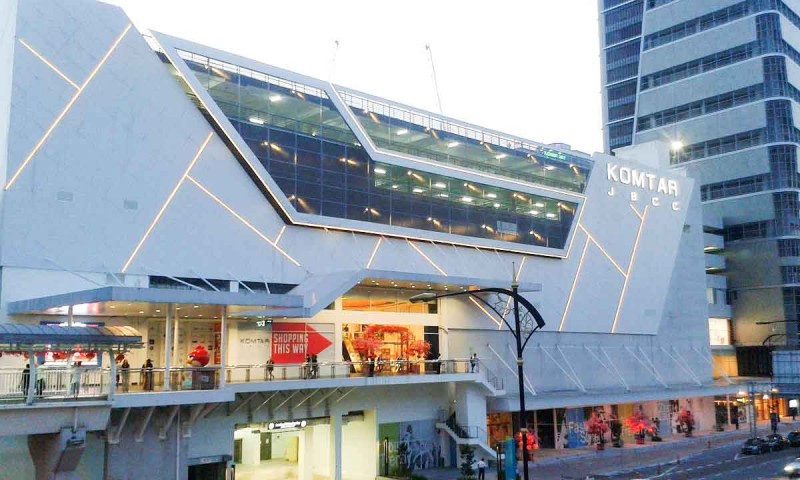 CC 2.0 / Iwavns
Another integrated development, Komtar JBCC comprises two high-rise towers: Menara Johor Land, a four-star hotel that is slated for completion by the end of 2016 and Menara Komtar, the shopping complex. With more than 900,000 square feet of retail space, this colossal mall promises a shopping experience worth repeated visits.
The majority of the stores are internationally recognised premium brands, such as Chanel, Sephora and Victoria's Secret, while the mall's anchor tenant, department store giant Metrojaya, readily provides more affordable goods. Visitors who are keen on shopping for clothes and footwear will be delighted to find that almost the entirety of the second level, as well as half of the first level, is dedicated to fashion retailers.
Another attraction of Komtar JBCC is the newly-opened Angry Birds Activity Park. Located on the 3rd storey and occupying an area of 26,000 square feet, this indoor theme park, which is based on the wildly successful mobile game app, offers fun activities for the whole family. Our verdict? This is the perfect mall to visit, especially if you have young children.
Bandar Johor Bahru, 80000 Johor Bahru, Johor.
Open daily 10am to 10pm.
[tabs]
[tab title="When to go" icon="entypo-light-up"]
Best Time to Visit Johor Bahru for Shopping:
Visit Johor Bahru from April to October before the monsoon season begins. The shopping sales period runs from July to August, but take note that those months are also when it tends to get crowded due to school holidays. [/tab]
[tab title="Where to Stay" icon="entypo-suitcase"]
Where to Stay in Johor Bahru
Here are some of the best hotels in Johor Bahru for a shopping trip.
Near AEON Bukit Indah: Hotel Granada
Near Johor Premium Outlets: Pulai Springs Resort
Near City Square: The Puteri Pacific Johor Bahru Hotel
Near KSL City Mall: KSL Hotel & Resort
Near Komtar JBCC: DoubleTree by Hilton Hotel Johor Bahru
[/tab]
[tab title="Let's Go!" icon="entypo-flights"]
Getting There:
Drive across the Causeway to Johor Bahru. Or take a cheap SBS bus from Singapore to JB – 160, 170 or 950. The more comfortable alternative is to take one of the many coaches from Singapore to JB from Kranji, Woodlands or Larkin.
[/tab][/tabs]
Feature Image: CC 2.0 / GoingPlaces.sg