By Aditi Shukla, on March 23, 2018
Chasing Fireflies and Waterfalls at Kota Tinggi
Slightly off the beaten track, Kota Tinggi may not be a tourist magnet, but it sure is known to the residents of Malaysia and a nice little getaway close to Singapore.
The beautiful natural paradise attracts those fond of waterfalls, trees, and the finer elements of nature. This capital town of the Kota Tinggi District lies very close to Johor Bharu, more towards the north-eastern side. To make the most of your trip, you must engage in the following activities that are bound to string a memorable travel story for you.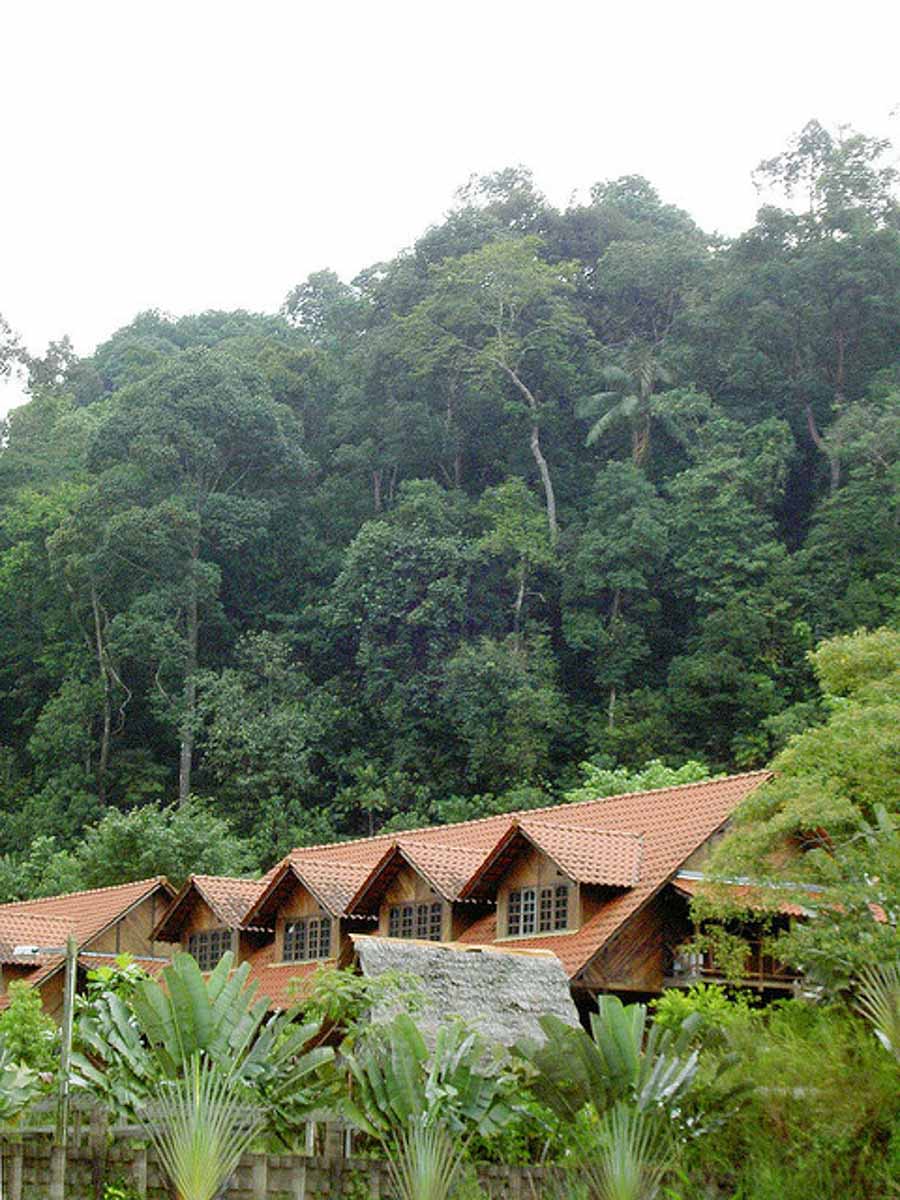 CC 2.0 / greengardn
Unwind at Kota Tinggi Waterfall
A trip to Kota Tinggi has to begin with a visit to its beautiful waterfall. Lying about 15 kilometres away from town, these waterfalls are situated at the foot of the famous mountain, Gunung Muntahak. There are many ways of enjoying the splish-splash. You can either have a small family picnic there or choose to halt at a chalet in the complex. You will find an influx of tourists at some points of the year. There are souvenir shops and food stalls to attend to your touristy needs. Enjoy a stroll in the park, the sound of the cascading waters and a refreshing stint at these falls.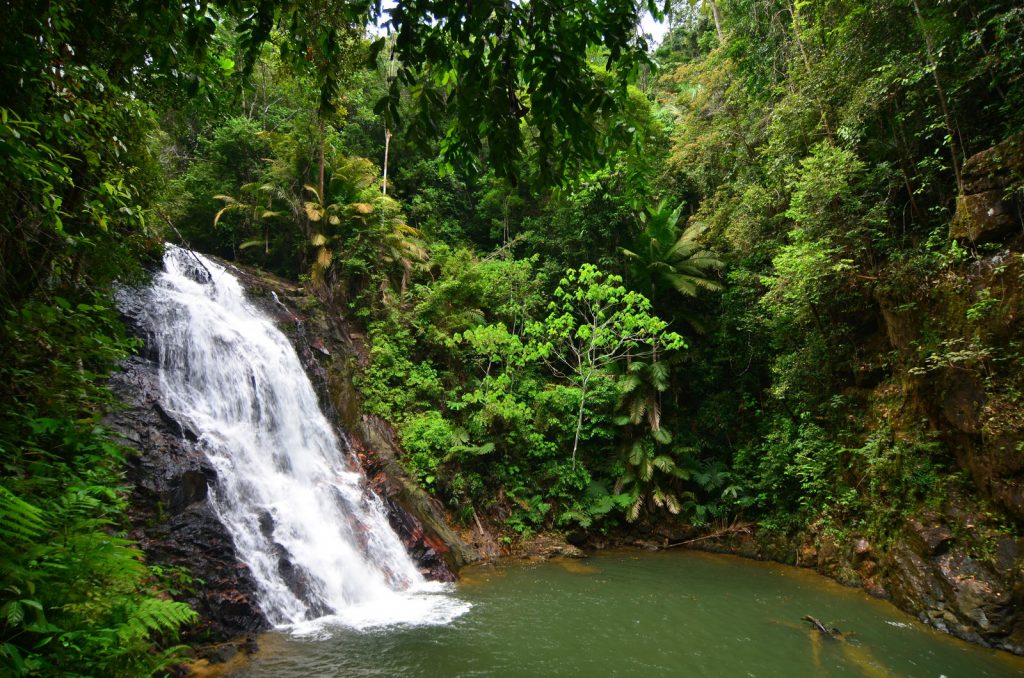 CC 2.0 / Nicolas Lannuzel
Catch the glimmer of fireflies at Firefly Valley Leisure Park
Take a 30-minute boat ride at the firefly park of Kota Tinggi. Put your phones on silent, turn any lights off and gear up for a boat ride of a lifetime. During the non-monsoon months, you can enjoy the twinkling lights of magnificent fireflies found in swarms through the route. Enjoy the glimmer of these flies at mangrove clusters after a fulfilling meal at the leisure park. This is a must-do activity and something you need to tick off your bucket-list.
 CC by 2.0 / Pascal Plante
Go glamping under the stars with Canopy Tribes
There is a site to go luxury camping or glamping in Kota Tinggi. Canopy Tribes organises a brilliant glamping experience under the star-lit sky. If you are heading to Kota Tinggi, make sure you book a night of camping in the open space and take up a package inclusive of dinner, tents and toilets. Grab a picnic mat, pick your favourite board games or carry your unfinished books to glamp in the lap of nature.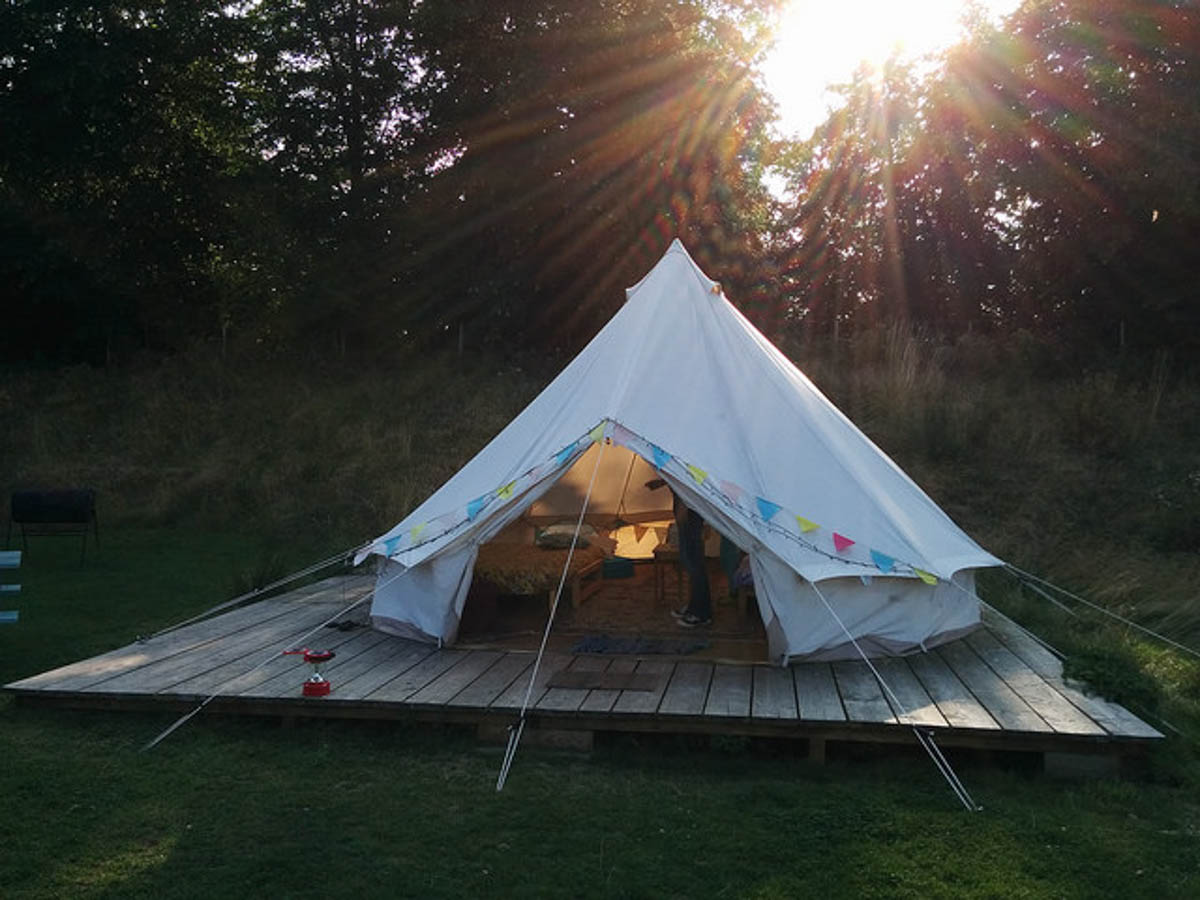 CC by 2.0/ Alex Graves
Spend a day with crocodiles at Teluk Sengat Crocodile Farm
This might not be on your list on normal holidays, but if you are at this town, you ought to check out the crocs. Not only is it interesting to observe the crocodiles in action, but it is also equally intriguing for children as well. Head there in the evening to take a tour around the farm and watch the crocodiles fight for food during their feeding time. Hundreds of crocodiles are roaming free in the natural surrounding, so be careful! Opt for a guide who can explain the details of their habits and habitat.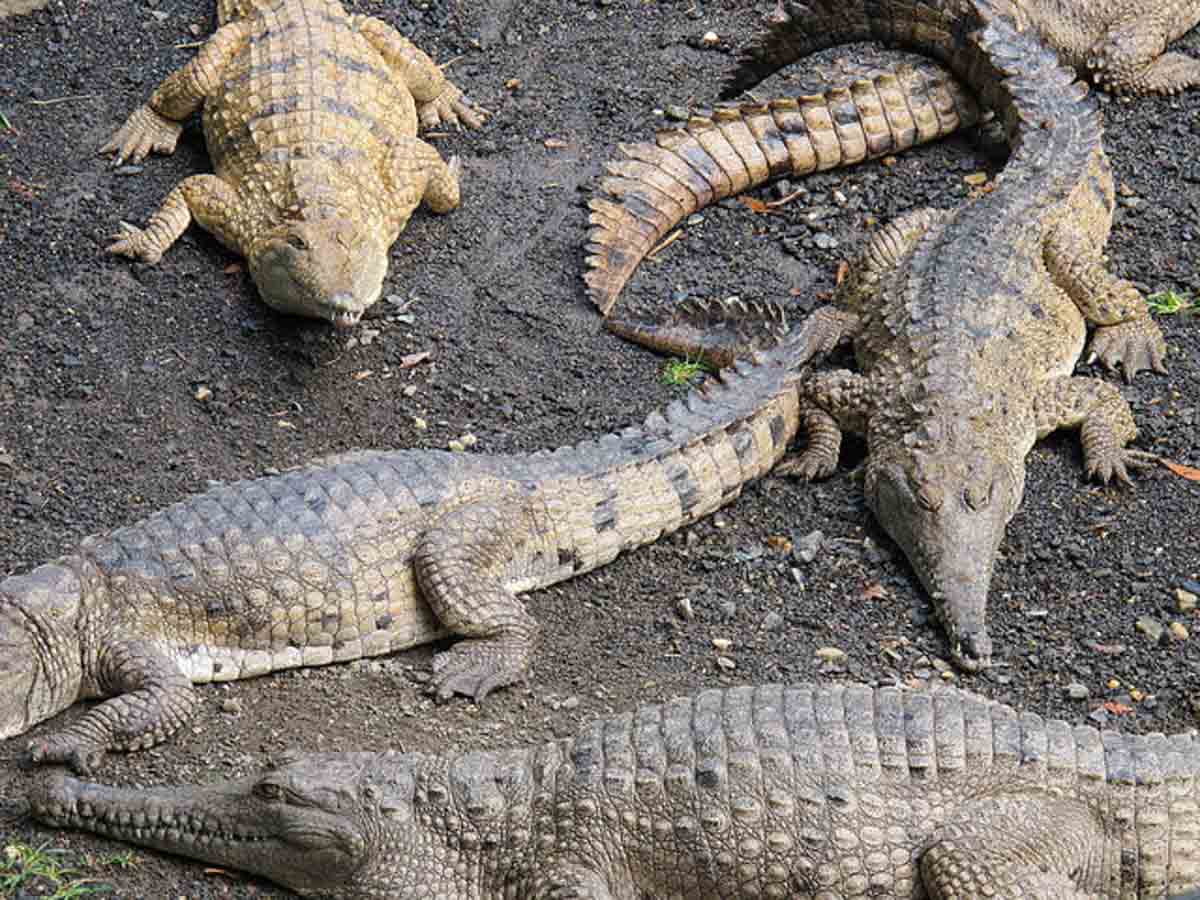 CC by 2.0/ albertstraub 
Hike at the hills of Gunung Panti
Attend to the hiker bug in you by treading the trails of Gunung Panti, not too far away from town. Go as a big group or simply team up with a few to enjoy scenic views and picturesque landscapes. The whole trek would span less than ten kilometres. The hike is anything between easy to moderate and comprises a few obstacles. It is as green as it can get!
Climb the rocky wall, jump over a few branches and stop to admire the insects and crawlies before you scale the peak to admire the lush green valley from a vantage point. Don't forget to carry a bottle of water and snacks, and you are good to go and conquer the hillock.
Visit the white sand beach of Desaru
Don't white sand beaches sound fascinating? The waves lapping on their shores resemble shimmering pearls in the ocean, especially on a bright and sunny day. You can do a lot at this beautiful beach, also believed to be one of the best beaches of Johor Bahru. Stroll along the sandy shores as you hear the breeze brush pat the needle-like leaves of the casuarina trees, go for a swim or take a boat ride. There is no dearth of activities here! If you like fishing, grab a pole and get started. You should also spare some time to visit the famous Ostrich Wonderland or Desaru Fruit Farm.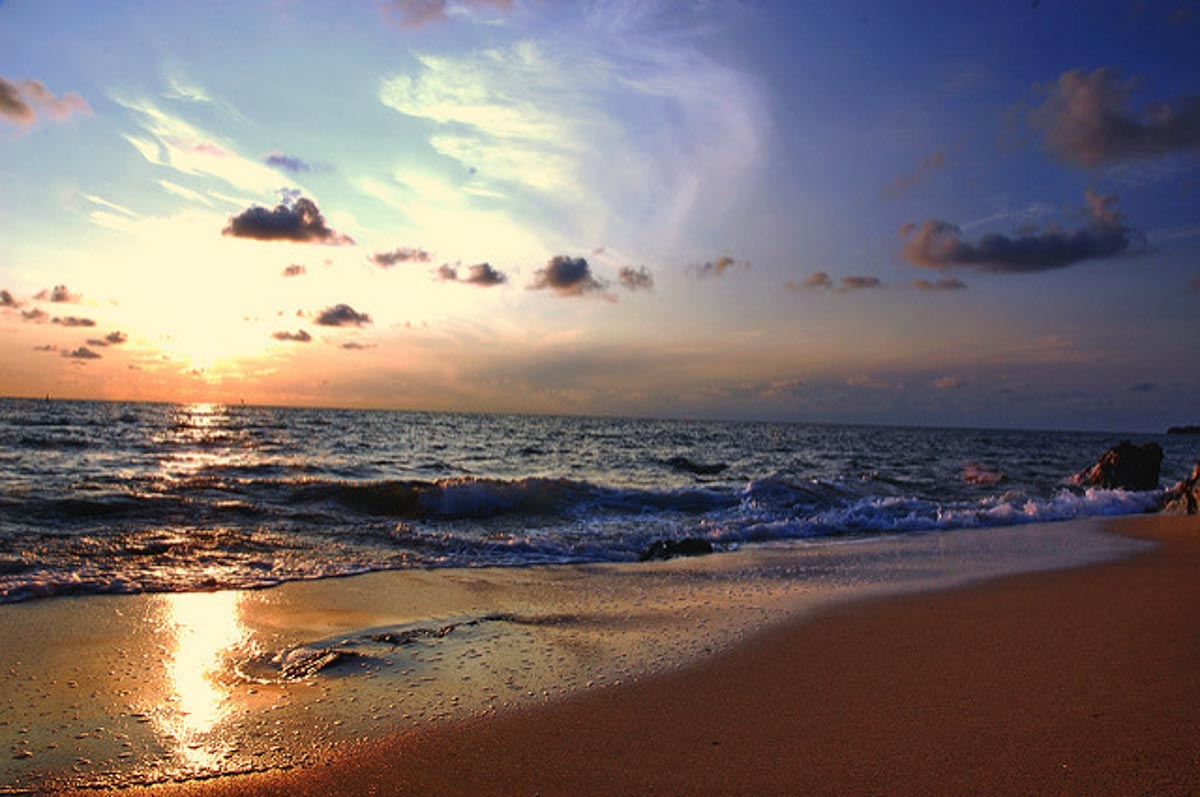 CC by 2.0/ ckhee94
Kota Tinggi offers a lot in terms of scenery and activities. It is a great getaway from Johor Bahru. There are two ways of exploring the town. You can either book a hotel at Johor Bahru and take a day trip to Kota Tinggi or stay at a chalet or resort at Kota Tinggi itself and spend about two days there. One of the great places is Gest Inn Hotel, which is strategically located in the city centre of Kota Tinggi as it is close to the shopping streets and food stalls. Either way, make sure you don't miss out on the beautiful piece of paradise. Get ready to start planning!
[button url='https://www.expedia.com.sg/Kota-Tinggi-Hotels.d6338285.Travel-Guide-Hotels' icon='entypo-suitcase' fullwidth='true']Check out Hotels in Kota Tinggi[/button]