By Rebecca Wurd, on November 30, 2016
Muddy Good Times at Neon Lights Singapore 2016
My inner hippie danced a happy dance on Saturday, when indie tunes wafted through the air over a gentle crowd of barefoot people in brightly-coloured clothes enjoying the excuse to wear a flower in their hair. It was my first time at Neon Lights Singapore, a cheery music and arts festival held in Fort Canning. I quite enjoyed the festival, which had a rather relaxed feel-good atmosphere and a refreshing variety of musical talents.
Neon Lights Singapore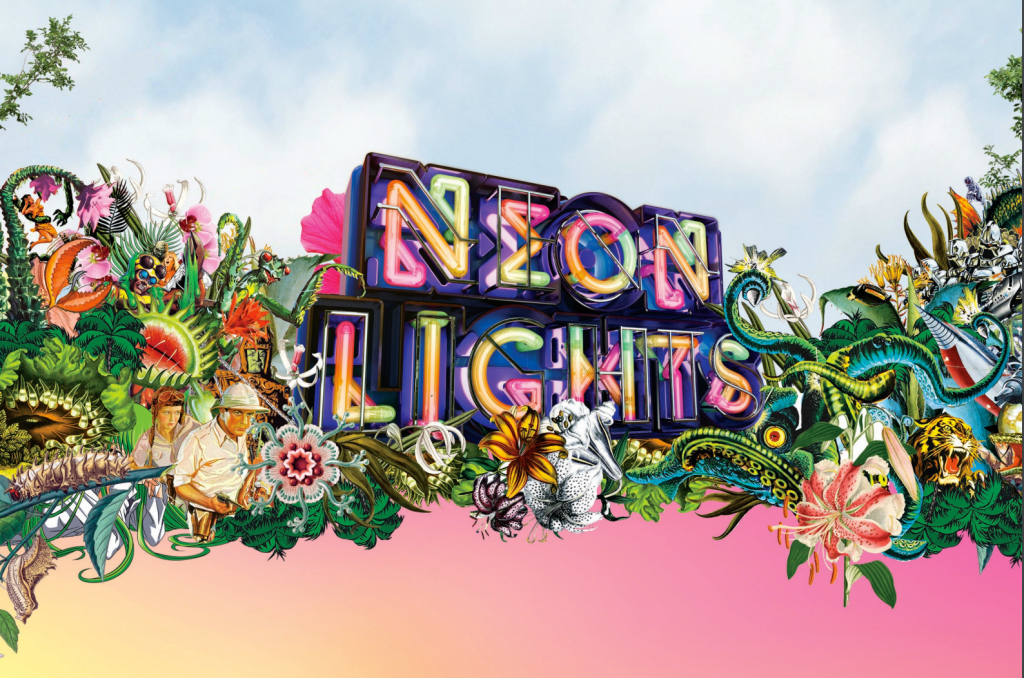 Credit: Neon Lights Singapore
I have to admit, at first I was quite taken by surprise that Fort Canning on Day 2 of the festival was extremely muddy. Brown mush everywhere! It even smelt pretty yuck. Impressively though, everyone seemed to have fun with it. No sign of the infamous complain-king Singaporean!
People held on to each other and laughed as they squished through inches of brown muck, as though playing a game of make-it-through-the-quicksand. Many took of their shoes, slipping and sliding from one stage to another, almost unbothered that it took effort just to avoid falling face-first in stinky mud. So it seems this festival attracts a genuinely chilled-out crowd and I loved it!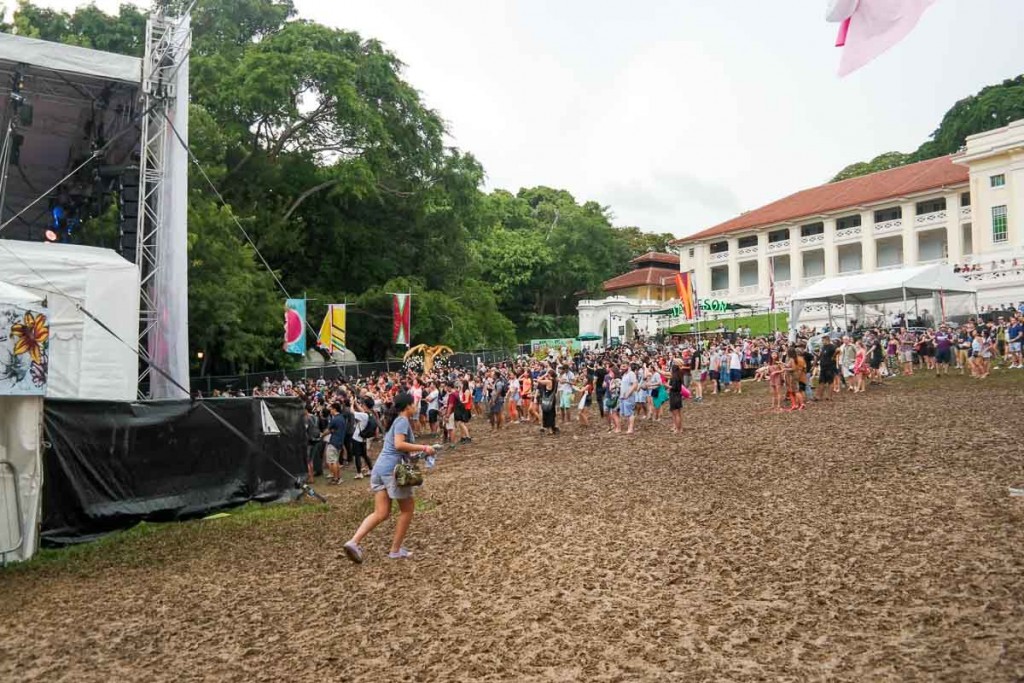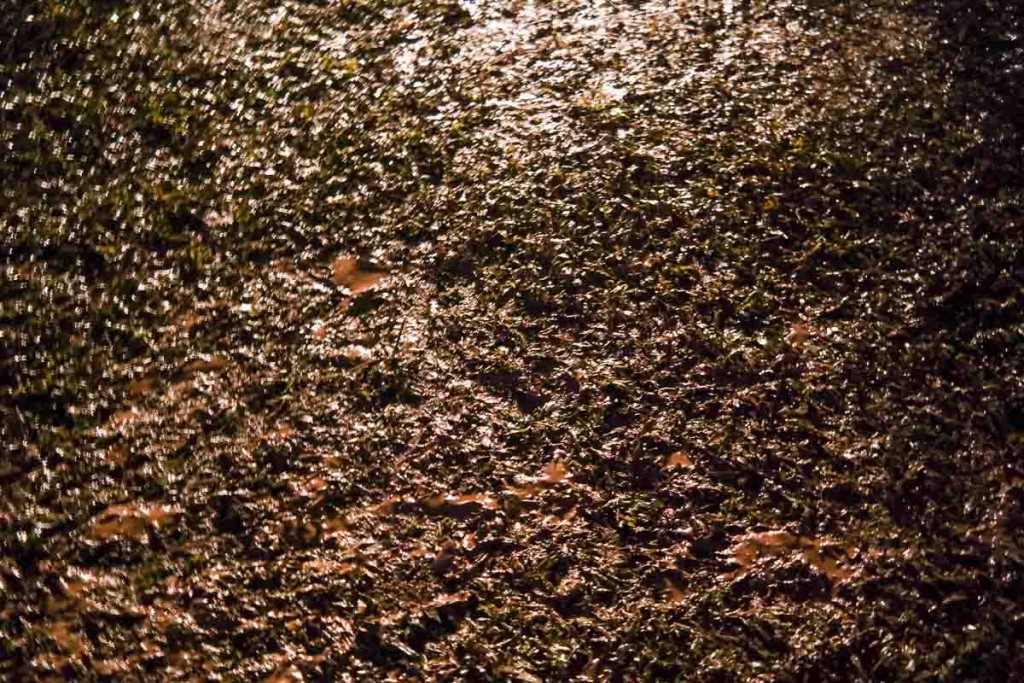 Some people were really decked out in their pretty festival garbs complete with bindi and all — why not? — and some went really basic, just there as unpretentious music-lovers. I spotted no judgey eyes. Definite good thing.
Neon Lights Singapore 2016 had as many as 7 stages and workshops spread out over Fort Canning Park. Flit between to check out different kinds of music from many parts of the world. Buy some coupons and you could fill your belly with snacks, enjoy an ice cold beer or a frozen mojito slushy.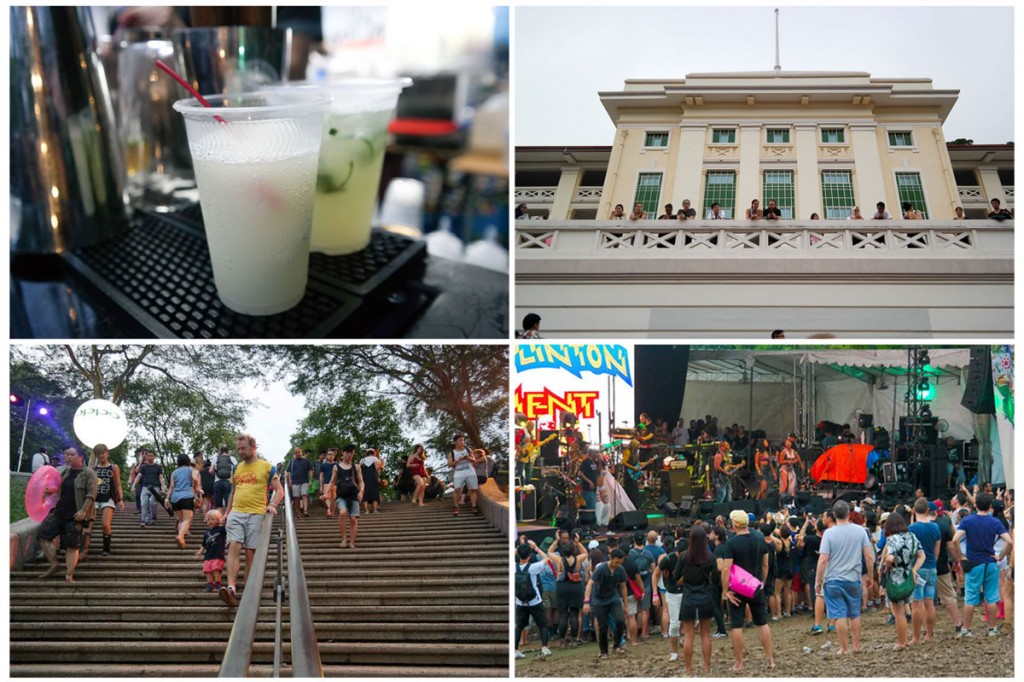 It was a big turnout, but barely any pushing and shoving. Not even when the much-awaited headline act Sigur Ros hit the stage. A huge crowd formed of course, but the positive mood made it very easy to enjoy the music and have a good time.
Neon Lights Line Up
My favourite acts were Yuna and 65 Seconds of Static.
I heard the Silent Disco was also a really fun experience and something to try next year. There is quite a variety of music styles at Neon Lights so you might not like everything, but it's worth keeping an open-mind and exploring. You might find something new your ears like. After all, there are multiple stages so you can drift along to hear a different band if you don't enjoy one.
Credit: Neon Lights Singapore
65 Seconds of Static
At every festival surrounded by music-lovers, one can look forward to an introduction to a new band or sound to fall in love with. To discover the unfamiliar. For me, that was 65 Seconds of Static. Can't say I know anything about them, but I very much enjoyed their set. The boys were lively and moved from instrument to instrument, and played some good ol rock that reminds me of my days as a Blink 182 fan.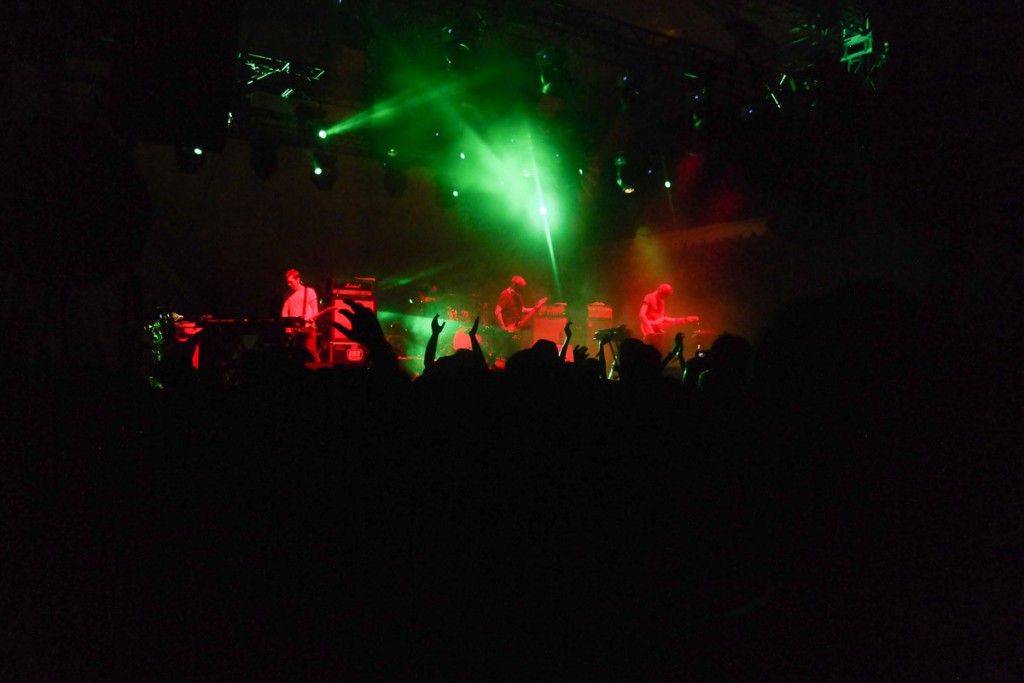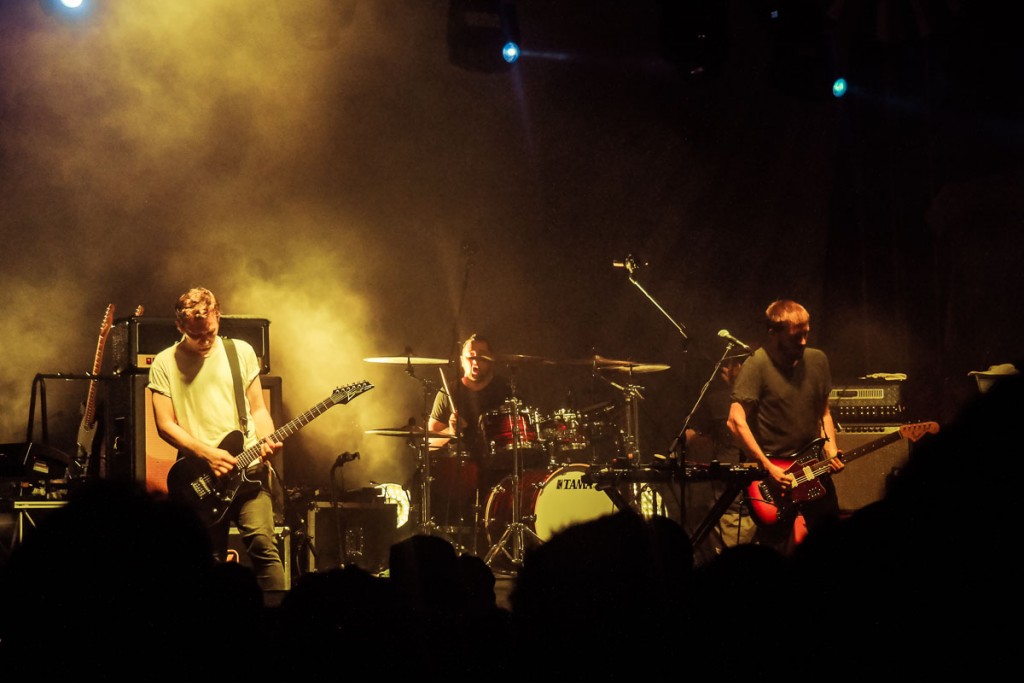 The lovely Yuna
Yuna is a Malaysian singer with a wonderfully smooth voice and a soulful groove. Her style is a little similar to Zee Avi, whose song 'Kantoi' is one of my favourites for its Melayu-English blend. Yuna is equally talented and seems to have overtaken Zee Avi in popularity.
At Neon Lights Singapore 2016, I was looking forward to seeing Yuna the most and she didn't disappoint. Dressed in a sparkley gown and her signature cool way of wearing the headscarf as a hijab, she charmed the crowds and belted out her tunes as smoothly as you'd hear it on Spotify. I'm thrilled Neon Lights positioned a Malaysian singer as the second headlining act, and twice as glad the crowd was very supportive and responsive during her performance. She was wonderful!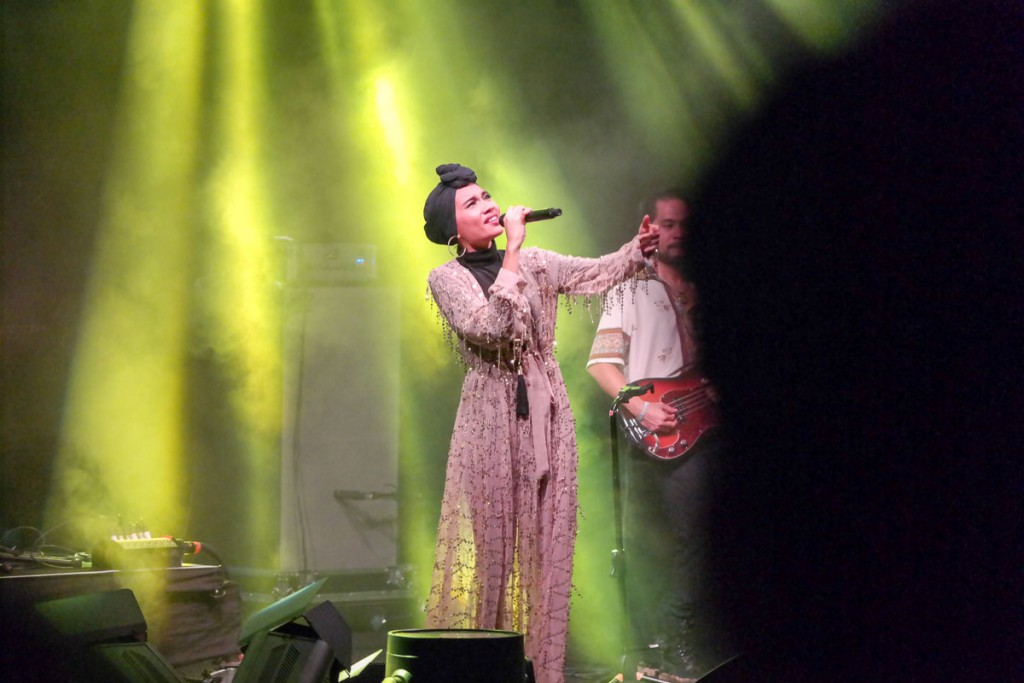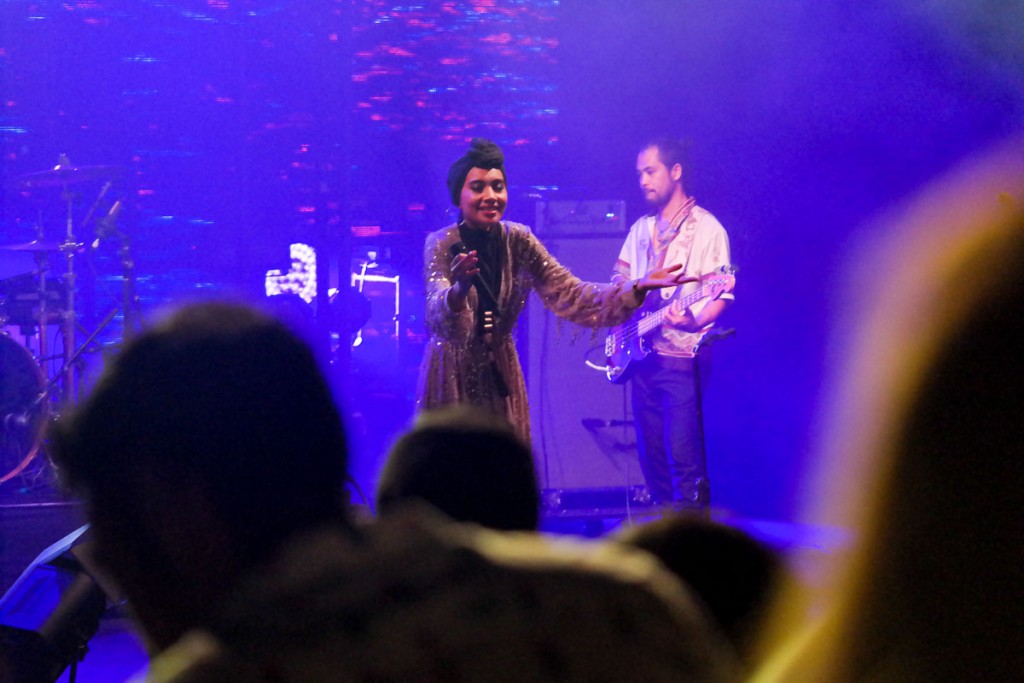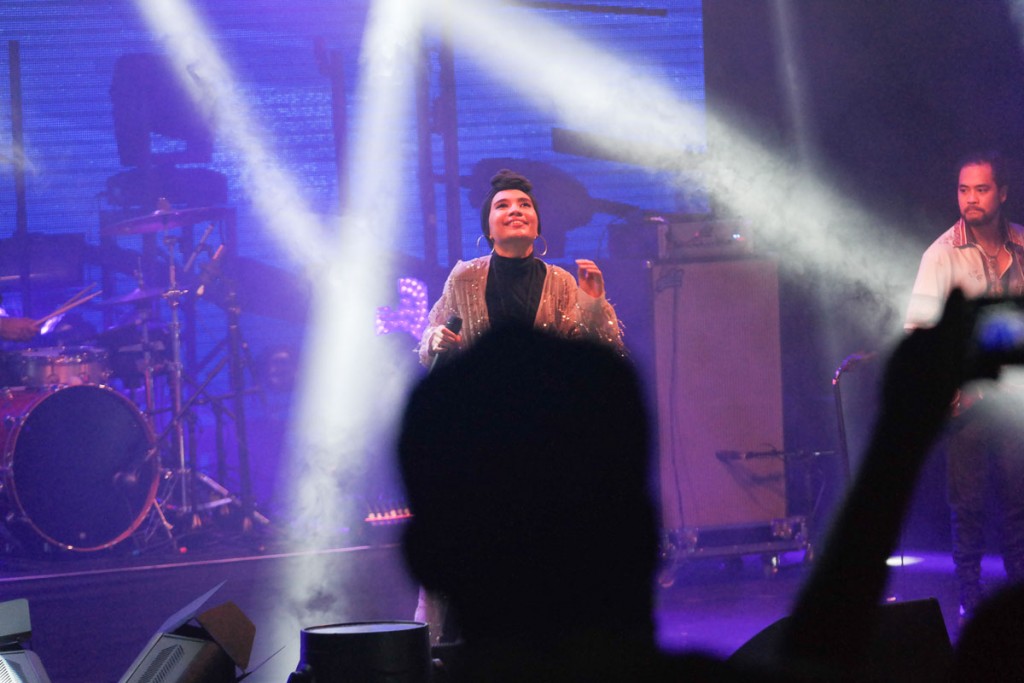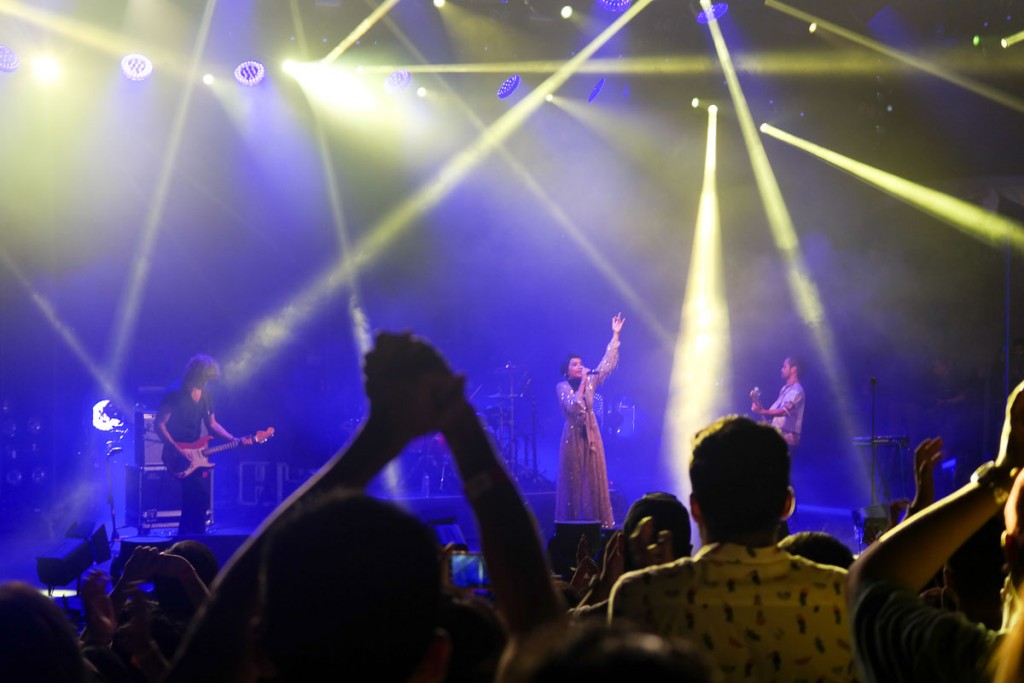 The crowd got into a big tizzy twice. Once when she started singing 'Crush, her duet with Usher. And again when she asked if it was okay to sing a lagu Melayu (Malay song).
Jazzy upbeat tunes, smooth ballads that melt you inside and an excellent stage-presence, Yuna's entire set was a crowd-pleaser. She delivers a great live performance.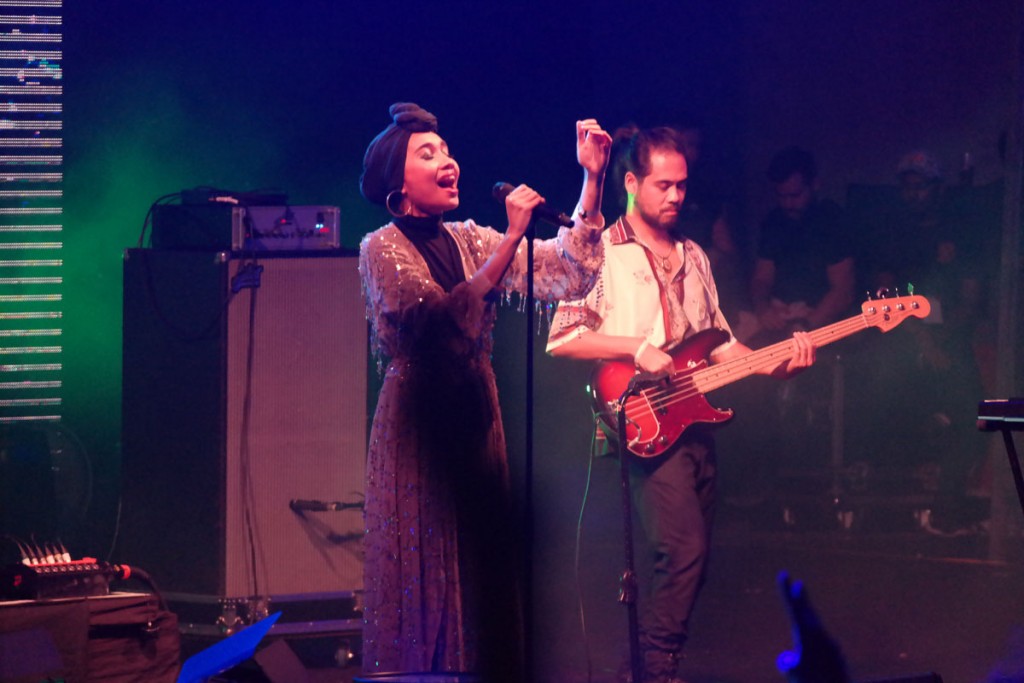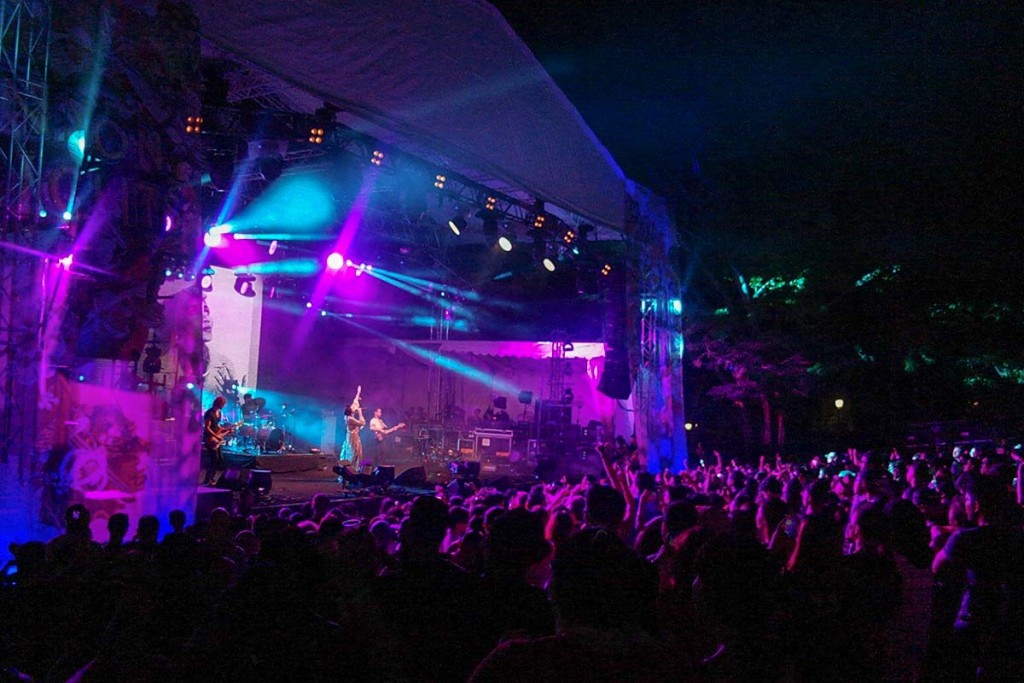 The iconic Sigur Ros
The big event of course was Sigur Ros. The symphonic post-rock band from Iceland play haunting tunes in a very original style. They are music icons. Words like 'ethereal' and 'minimalist' come to mind when listening to their music, although they go up to some epic rock sounds too with classical roots. Ultimately, original.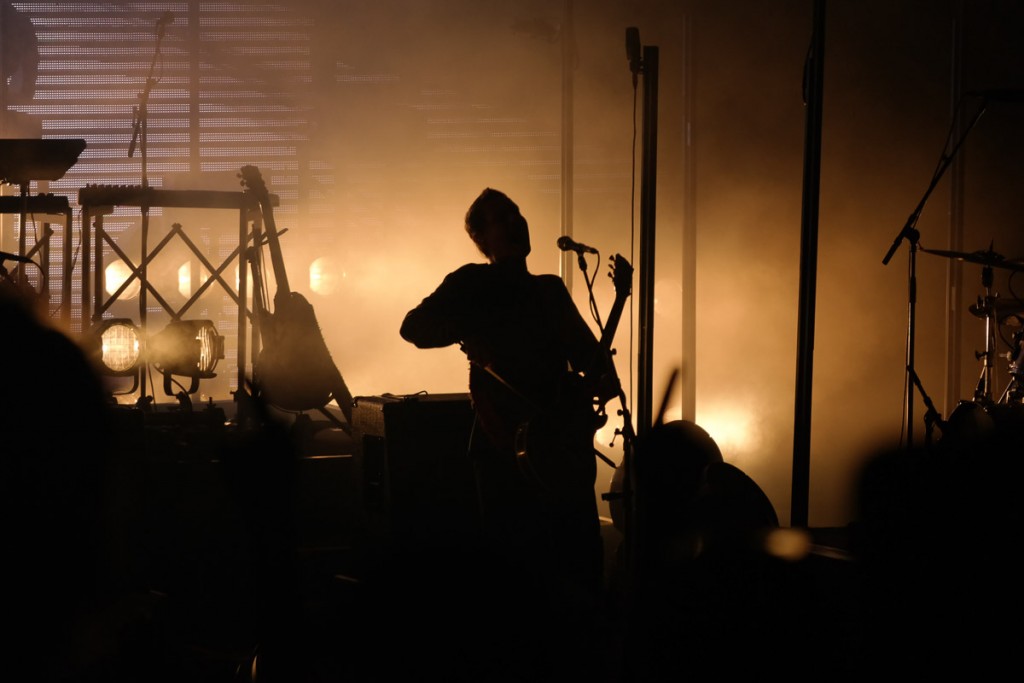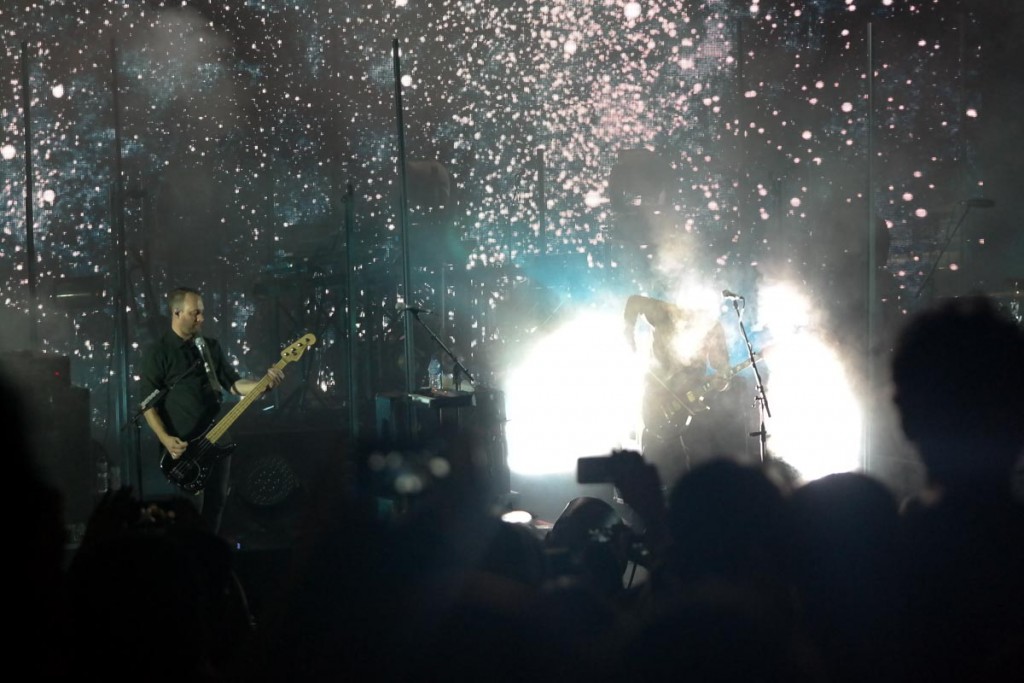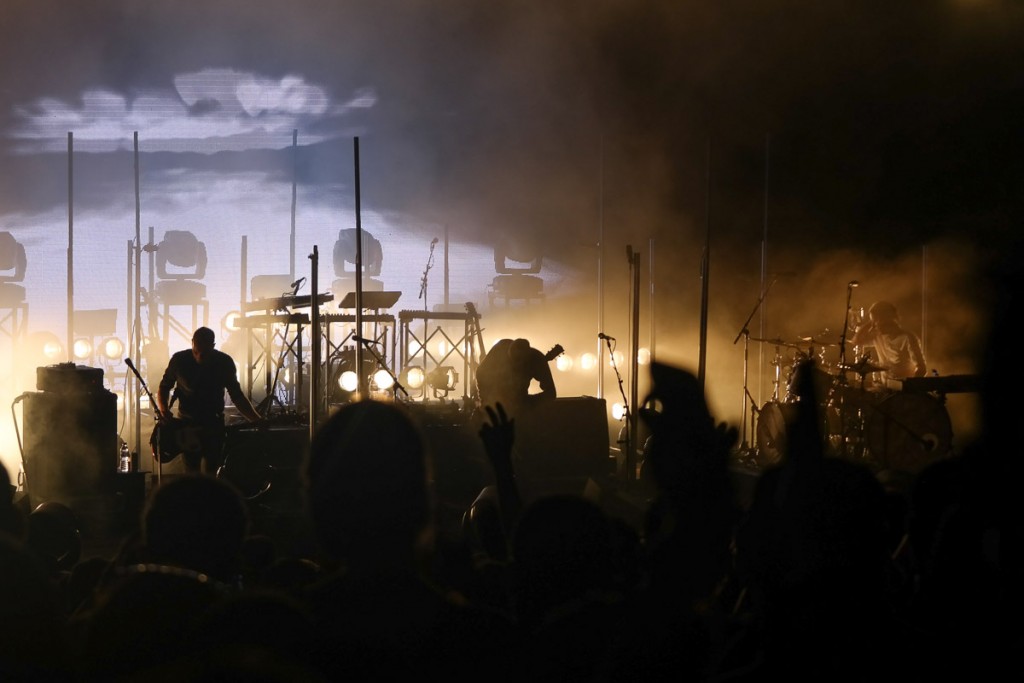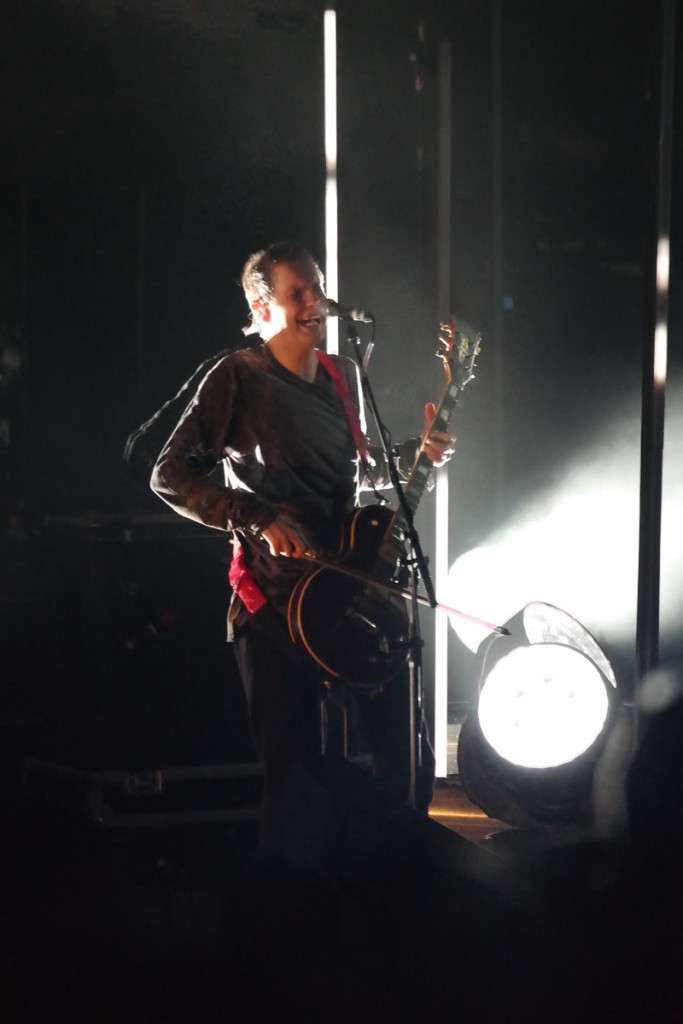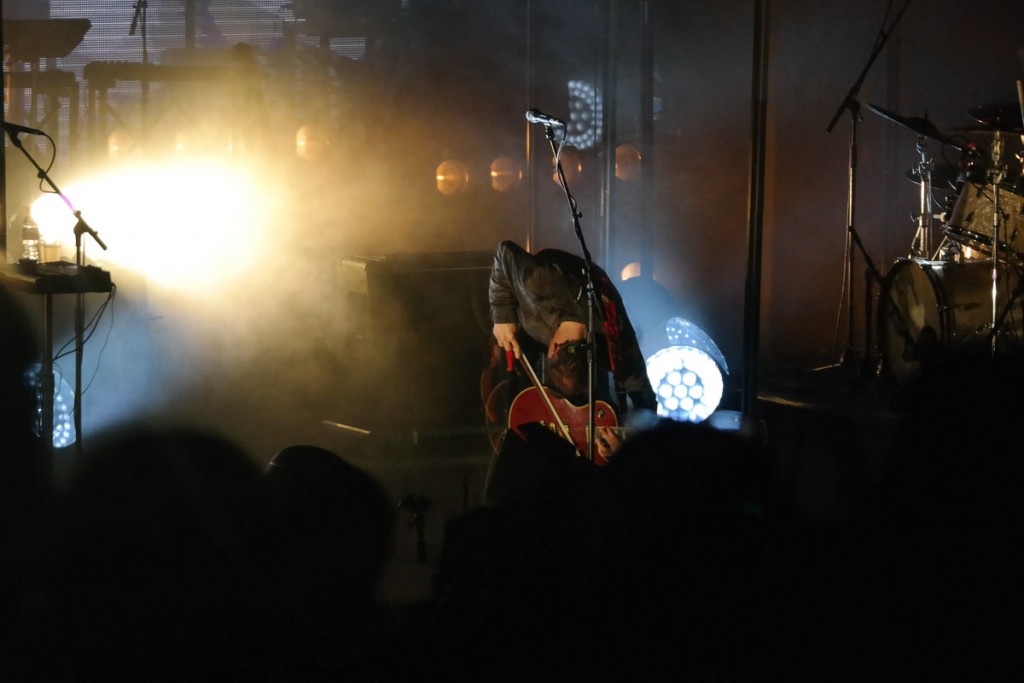 Jonsi was quite fascinating to watch as he performed. Eyes often closed with strained expressions as he sang some crazy notes, or bent in half over his bowed guitar and banjo.
The crowd fell silent listening to the haunting sounds. Sigur Ros stage setup was definitely the most impressive, with some crazy light displays and music aligned with the changing beats of their songs. It's a huge production so all your senses are entranced. Hypnotic. Pretty intense for a live performance.
I was captivated by the drummer, who transformed from tidy Icelandic keyboardist in an uptight collar, to wild shirtless drummer.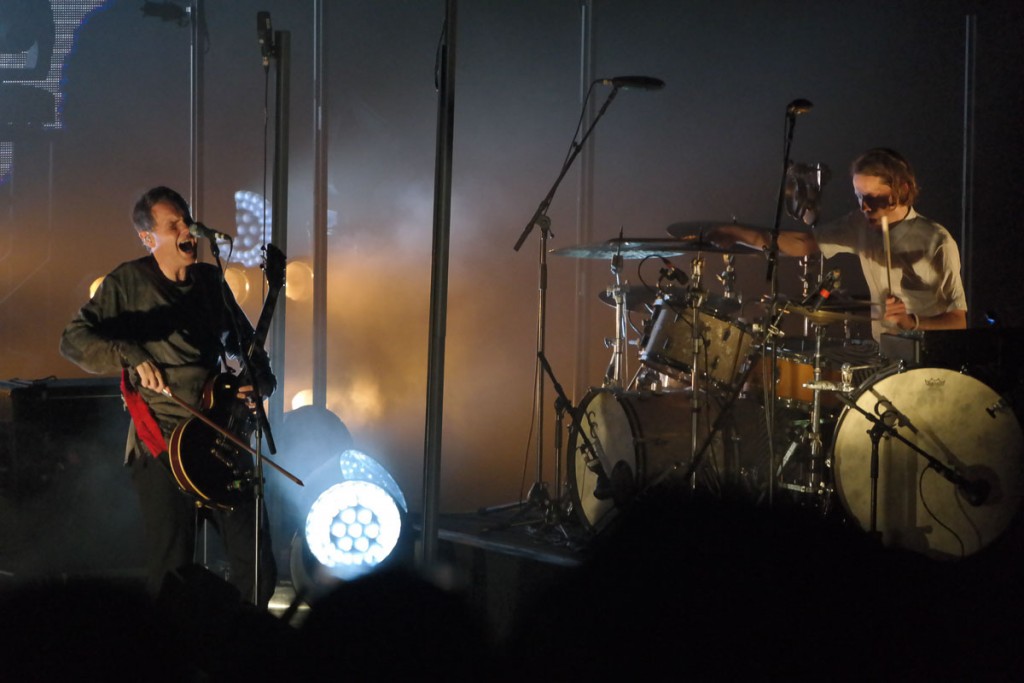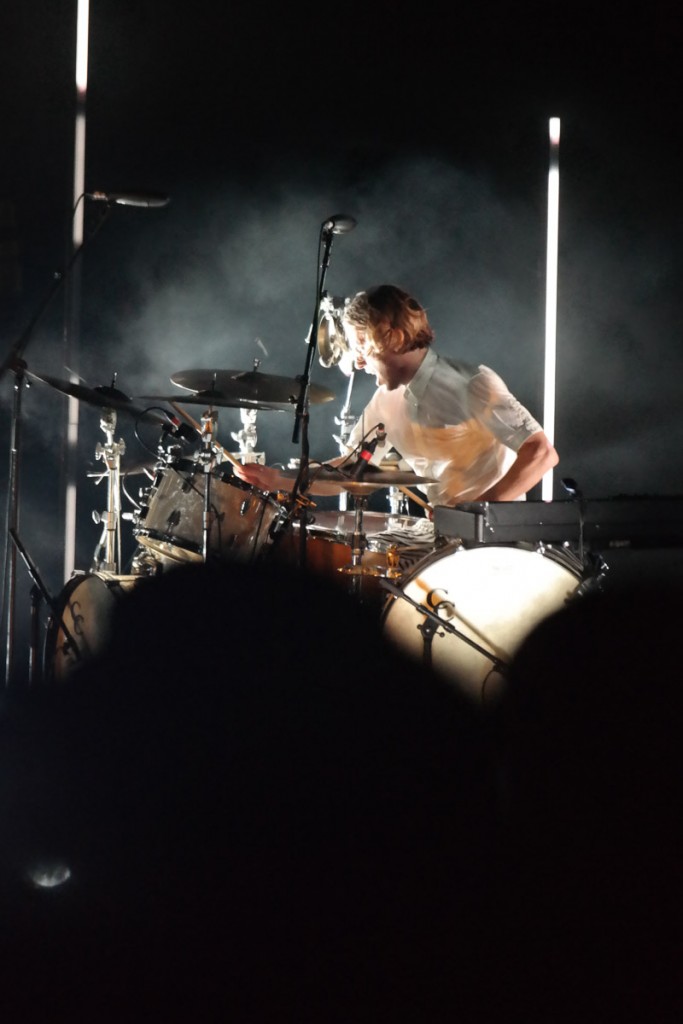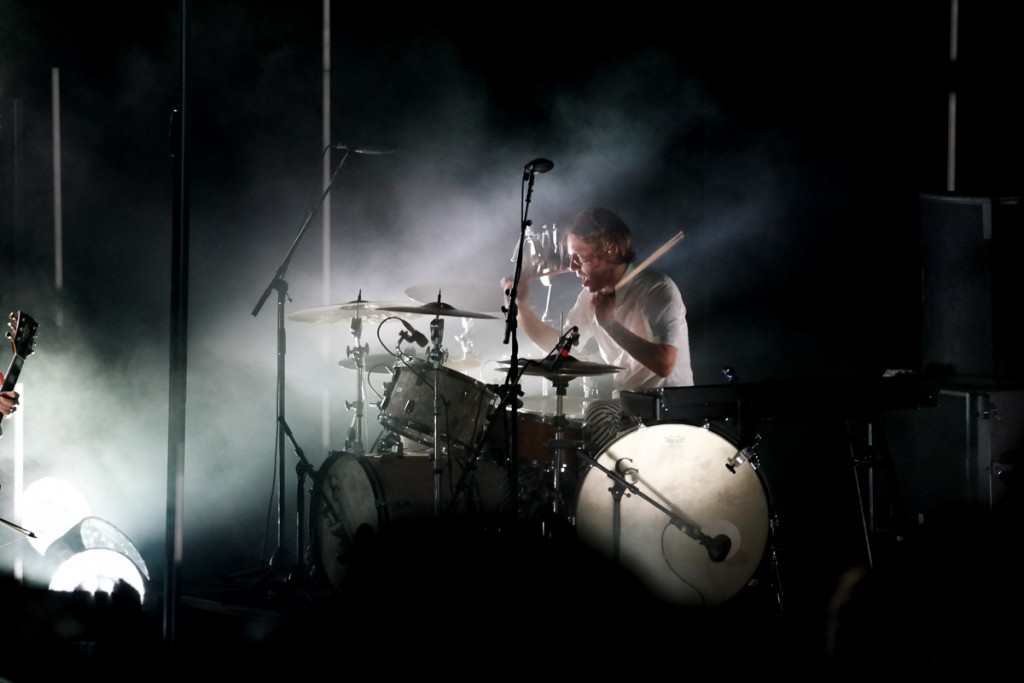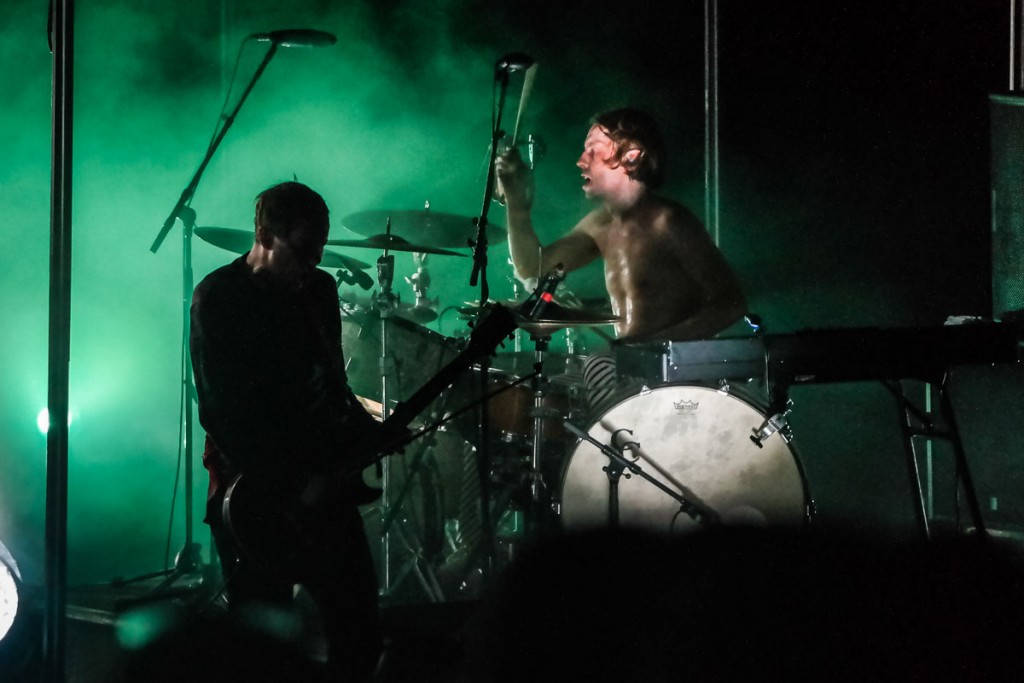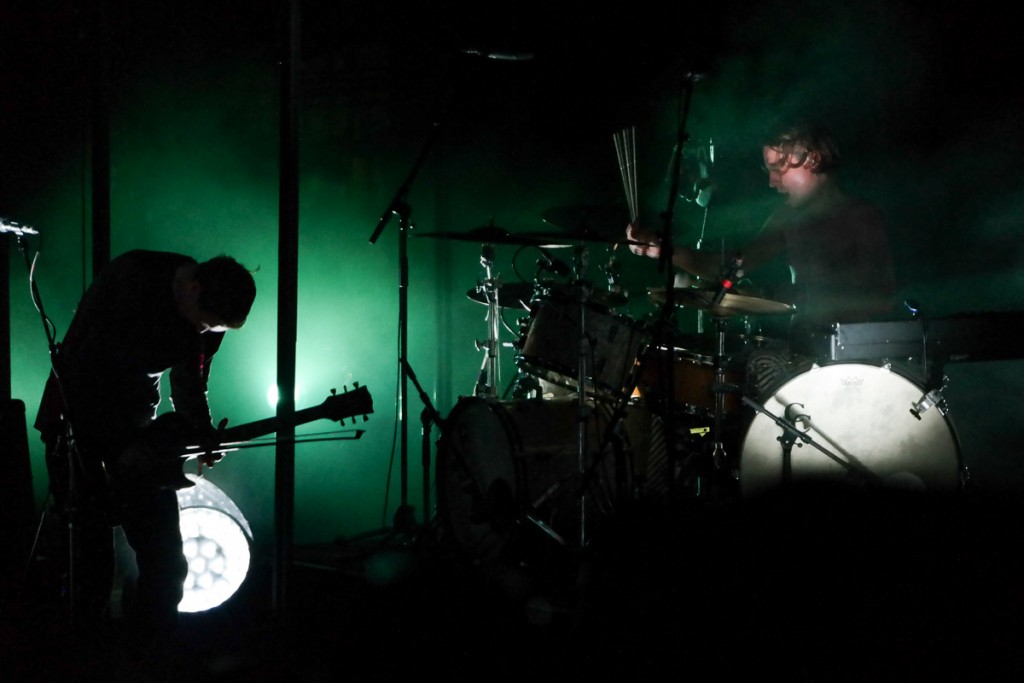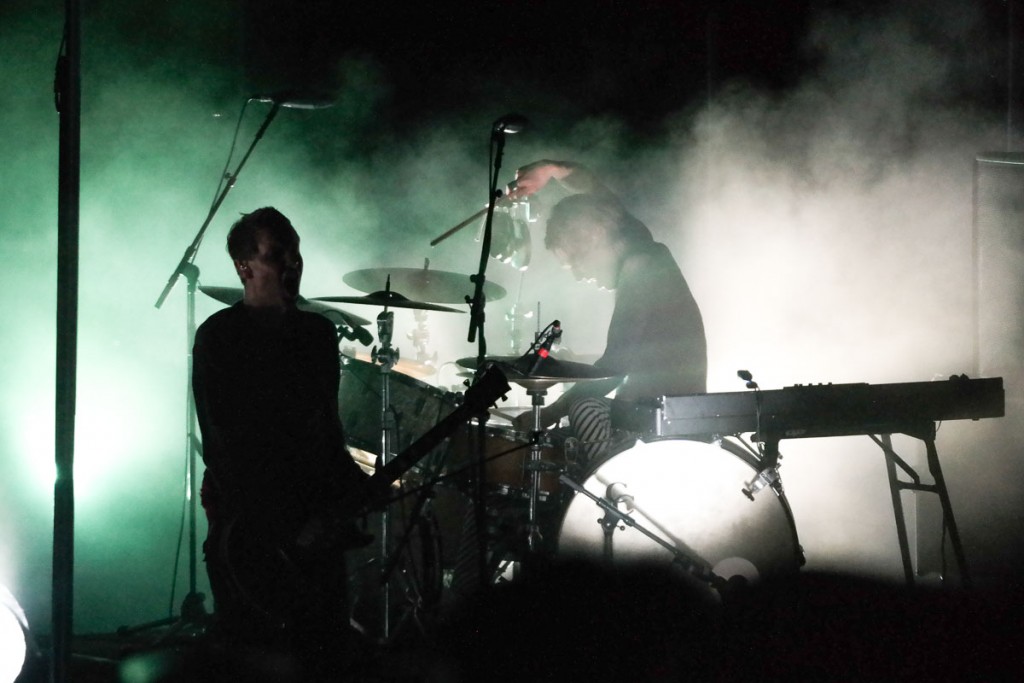 Sigur Ros' style of music is not really my cup of tea, but I could definitely appreciate the artistry and originality of their style. For the kind of intimately-slow way their music unwinds, they are pretty phenomenal live performers, entirely able to entrance an audience.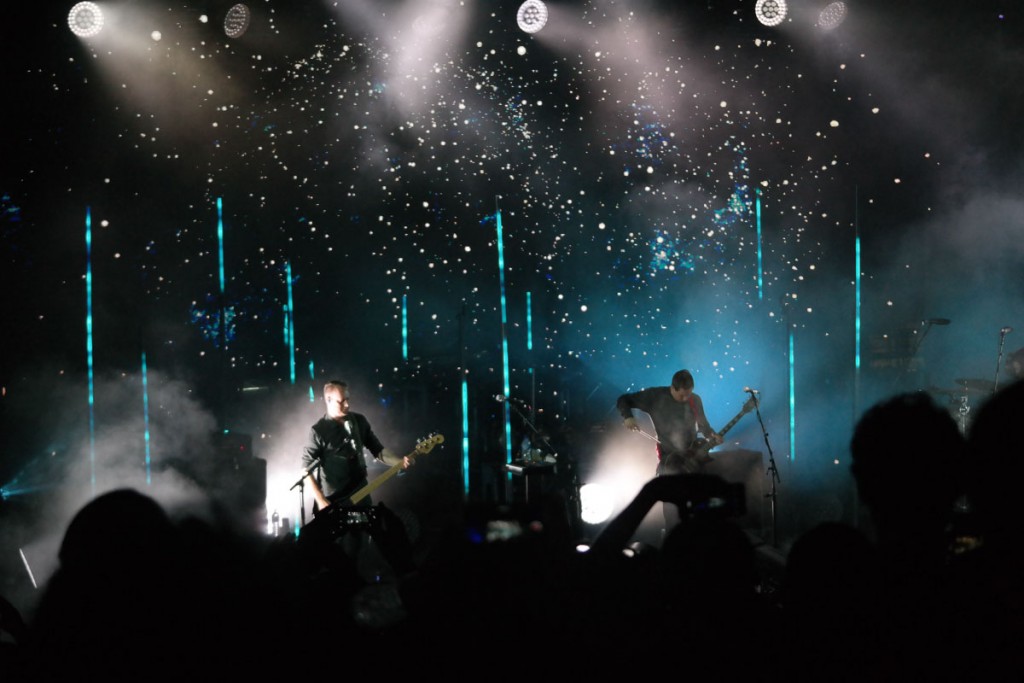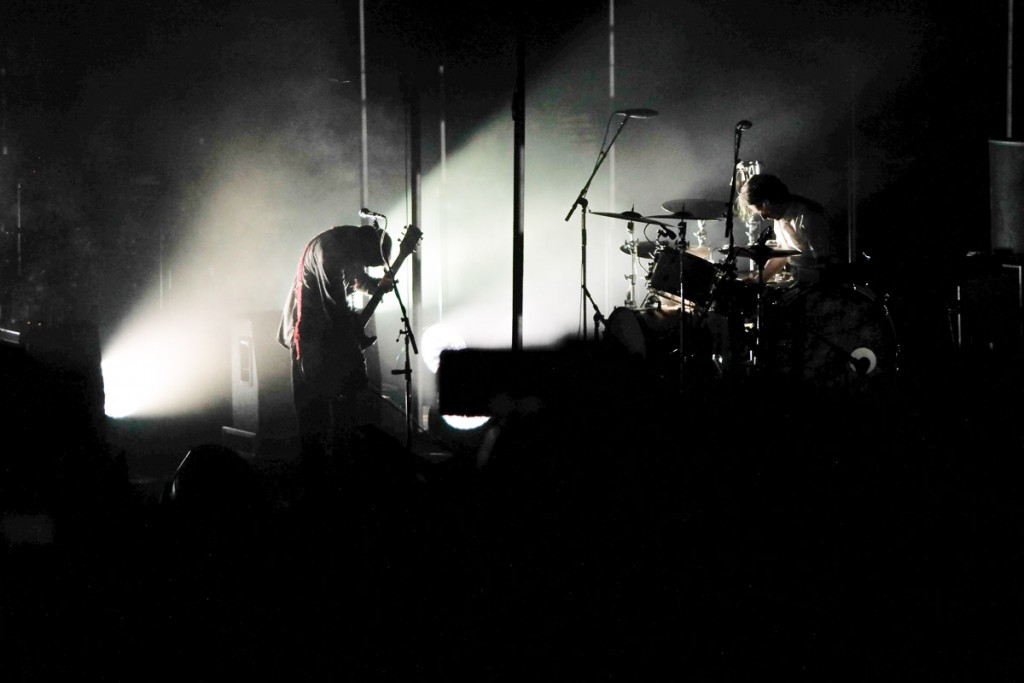 Good Fun Celebrating Artistry
Would it just be 19 year olds rocking their hipster sunglasses? Would it be intense music-lovers who make everyone else feel on the outside? I know I can blend in with my curly hair that earned me the nickname Ms Bob Marley on the streets of Bali. But would I be judged for not knowing these bands? Is it just a toned down family festival under the guise of a artistic music festival? I wasn't sure what to expect.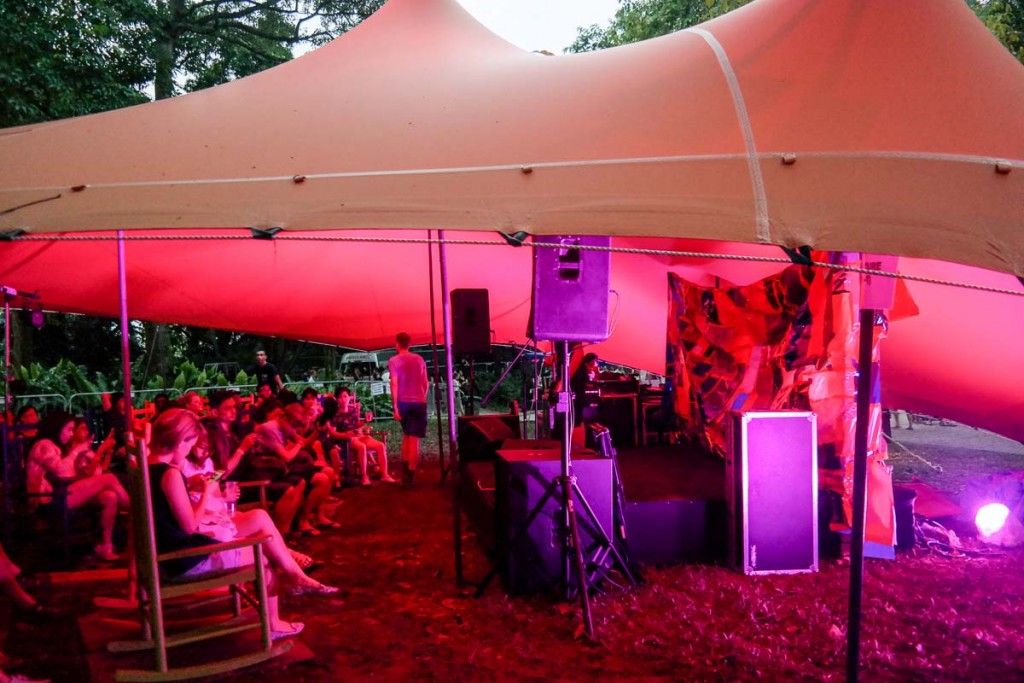 But Neon Lights Singapore is actually a pretty great event. I had fun. It's not a hard-core rock concert but it's no marshmallow family picnic either. In all it makes for a pretty fun weekend, people letting their hair down celebrating art and having a good time enjoying different kinds of music.
The organizers do a good job setting up the spaces. There's room to dance like crazy then take a break with room to breathe.  You don't have to go far to recharge with nibbles and drinks, but it is not about getting sloshed (except sloshed in the rain and mud). Despite the rain, the atmosphere was fun and relaxed and that is the heart of the festival spirit isn't it?
So yeah, I would do it again.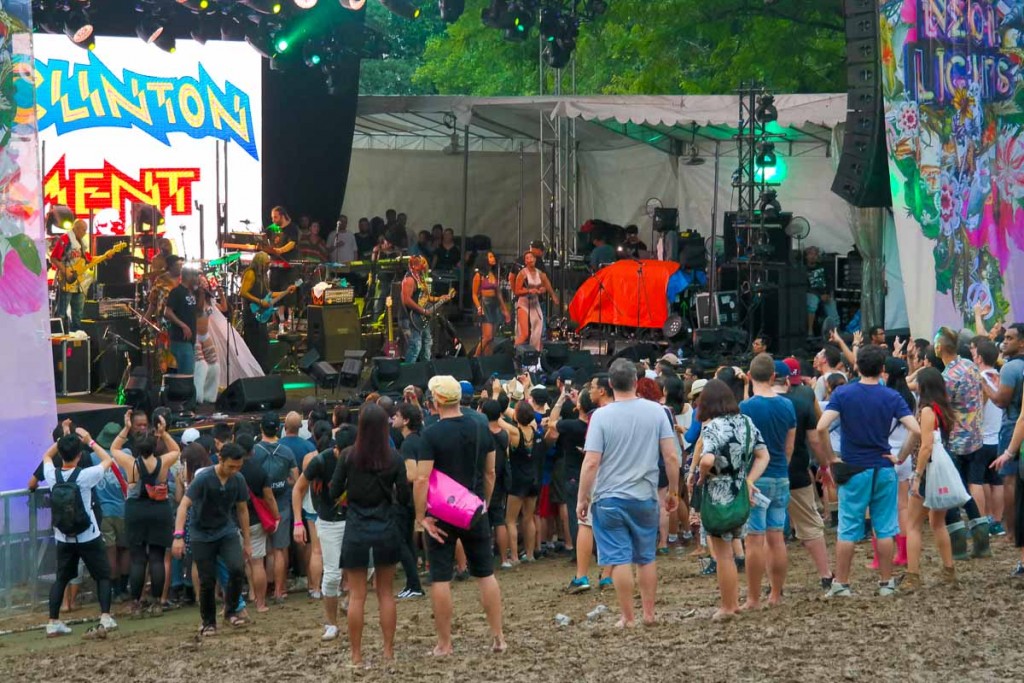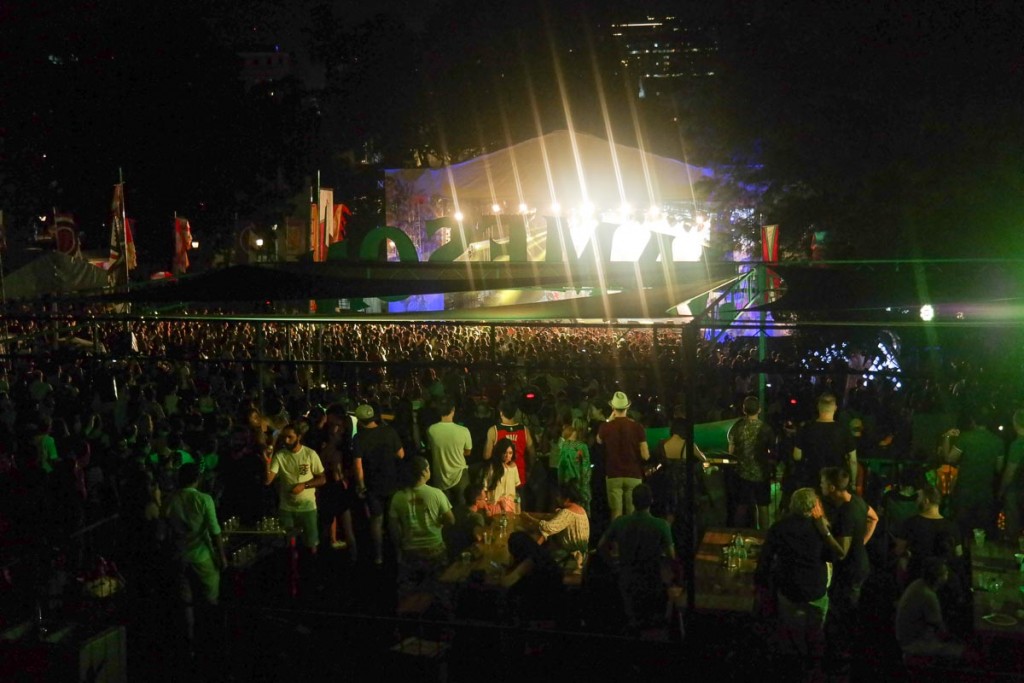 How did you like Neon Lights Singapore 2016?