By Aron Goh, on June 15, 2019
Going Local in New York
It's been almost a year since I moved to New York. By this time, the average New Yorker will come to 1) resent Times Square, and 2) form a love-hate relationship with the New York subway system, and 3) constantly field questions from friends and family about how expensive New York activities are, as well as many requests to stay with you in your shoebox apartment that you begrudgingly accept because of that one time they gave you a nice Christmas present.
The truth is that New York IS expensive. That much is inescapable. But what I HAVE found is that expensive cities usually have great deals. Like Singapore and its $3 chicken rice, New York gets you a great slice of dollar pizza.

Tips for Finding the Best of New York
Subway Pass:   If you're here for 7 or more days, get the 7-day subway pass. It works for both subways and buses and costs $32. Each ride costs $2.75, and if you take the subway even twice in one day (which you likely will), you'll definitely get your money's worth.
Where to eat:   Steer clear of tourist zones for meals. They're overpriced and subpar, and you'll get much better food elsewhere in the city (keep reading!) Trust me, after waiting in line for an hour at Olive Garden in Times Square to get an overcooked spaghetti and an unenthusiastic bolognese sauce, you'll know what I mean. Save yourself the pain (and the money).
Check out bundled flights+hotels:   'Homestays' are in a grey area of legality in New York City – if you'd rather be safe and not risk erratic strings of cancellations, bundled flights+hotels is the safest option. If you keep your eye on Expedia to source the right New York hotels, you'll be able to find some incredible deals on New York holidays.
Stay outside the centre:   When you're looking for places to stay in New York, don't be tempted to stay right in the thick of tourist attractions – they're far more pricey, and you'll likely have to travel by train to other New York attractions anyway. Manhattan is a safe bet – when I first came to the city, I stayed at the Club Quarters Hotel, Wall Street. It was comfortable, convenient, business district, quiet at 7 pm.
New York City can be overwhelming for someone who doesn't know where to look.  Here are some of my lesser known favourites in the big city. They're cheap (and sometimes free), and an absolute blast.
[tabs]
[tab title="Where to Stay" icon="entypo-suitcase"]
Where to Stay during your Trip
[button style='blue' icon="entypo-suitcase" url='https://www.expedia.com.sg/New-York-Hotels.d178293.Travel-Guide-Hotels' fullwidth='true'] Find Hotels in New York [/button]
[/tab]
[tab title="Let's Go!" icon="entypo-flight"]
[button icon="entypo-flight" url='https://www.expedia.com.sg/lp/flights/sin/jfk/singapore-to-new-york' fullwidth='true'] Flights to New York [/button]
[/tab]
[/tabs]

New York Activities
Chelsea – Contemporary Art Galleries
This was a super recent find for me. My sister came up to visit me and wanted to find a specific art gallery that housed one of her favorite artist's works: Damien Hirst and his iconic piece – a shark preserved in formaldehyde, called The Physical Impossibility of Death in the Mind of Someone Living (that's a long name) showcased in the Gagosian Gallery.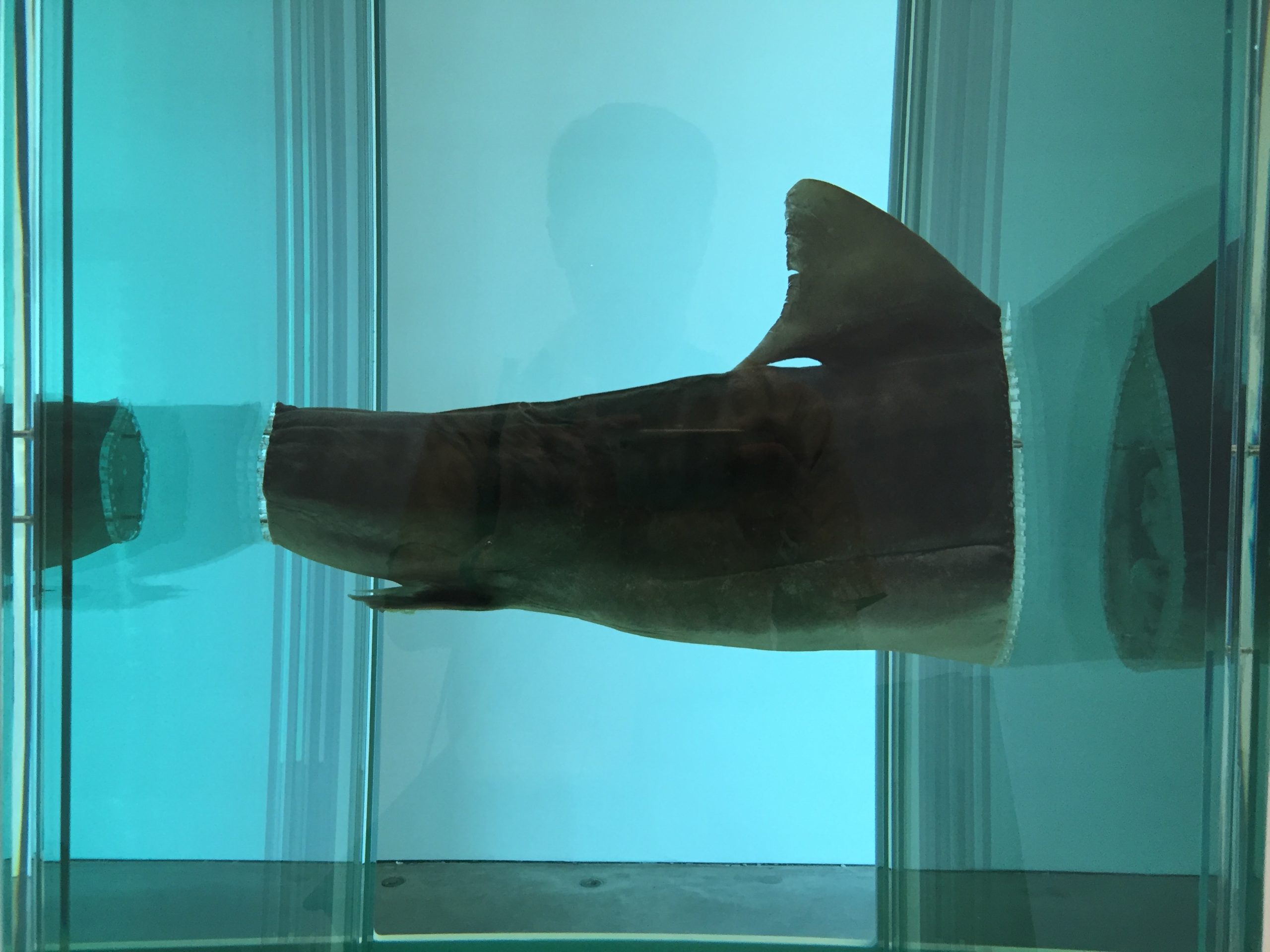 The Physical Impossibility of Death in the Mind of Someone Living by Damien Hirst at the Gagosian Gallery
It was breathtaking. Surrounding this gallery were dozens of others just like it, small (and free), housing only a few pieces by contemporary artists, providing plenty of New York activities for the art enthusiasts. We spent the entire afternoon darting in and out this museums-in-miniature.
A small bonus of this very artistic afternoon in Chelsea was buying a gorgeous shirt at a sample sale in Chelsea Market and walking the iconic Highline. A former railroad converted into a 1.5-mile long park. We weaved through the gorgeous Chelsea neighbourhood and had excellent views of Downtown Manhattan.
[tabs]
[tab title="Gagosian Gallery" icon="entypo-address"]
555 W 24th St, New York, NY 10011
10am-6pm (closed Sunday)
How to get there: 14 St/8 Av station (A E L trains)
[/tab]
[/tabs]

East Village – Food & Drink
Restaurants
Easily my favourite spot in the city. I'm biased – I live here.
The East Village used to be grungy and artistic, and the centre of counterculture – and you'll see remnants of it remain. But what you'll also see here are the incredible food and great nightlife. All my New Yorker friends frequent the East Village for some of their favourite restaurants and bars, and honestly, you'll get fantastic food here at different price points. What's interesting – you'll find nary a chain restaurant (or at least very few) here.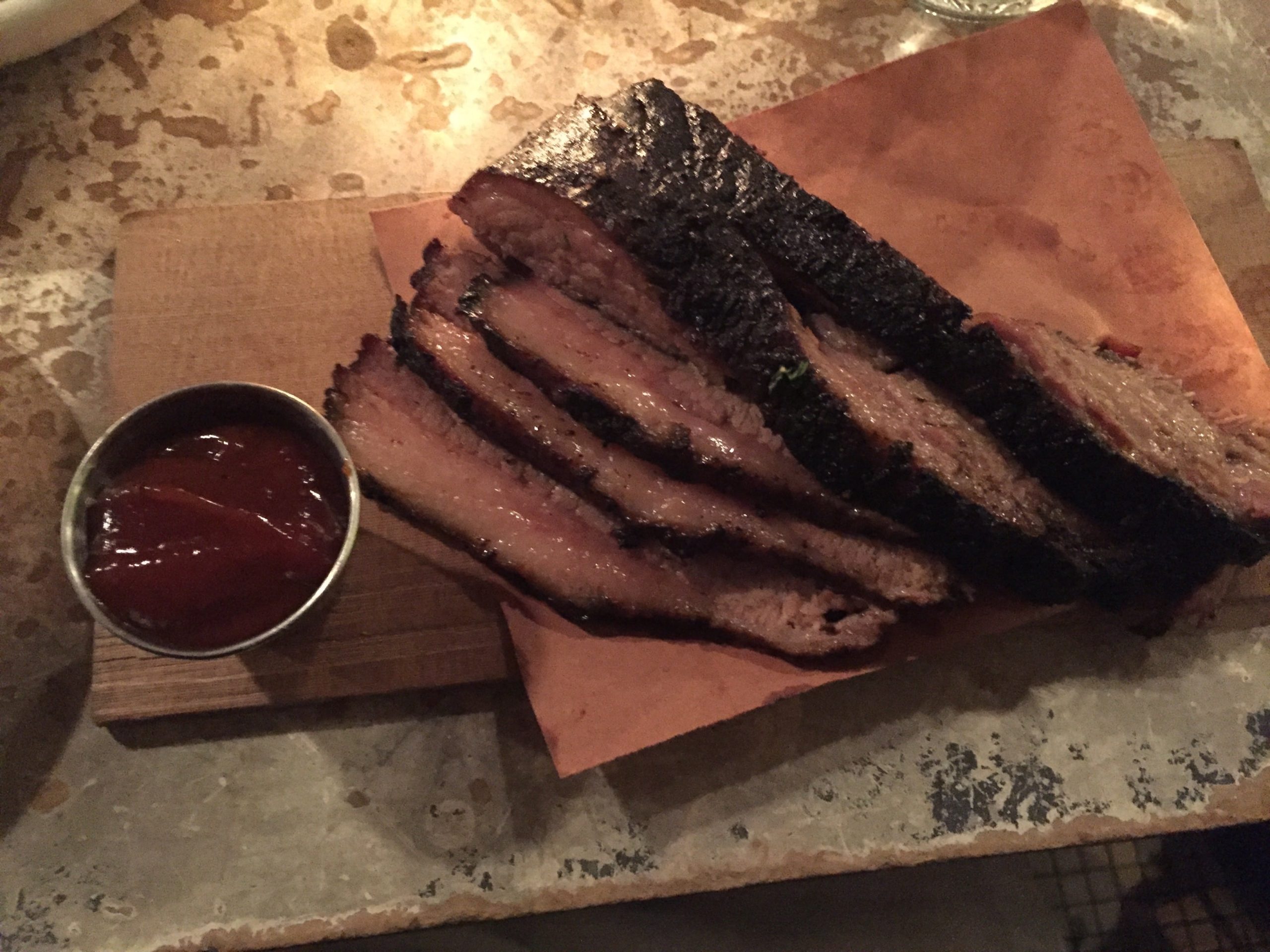 Brisket Tuesdays at Ducks Eatery, East Village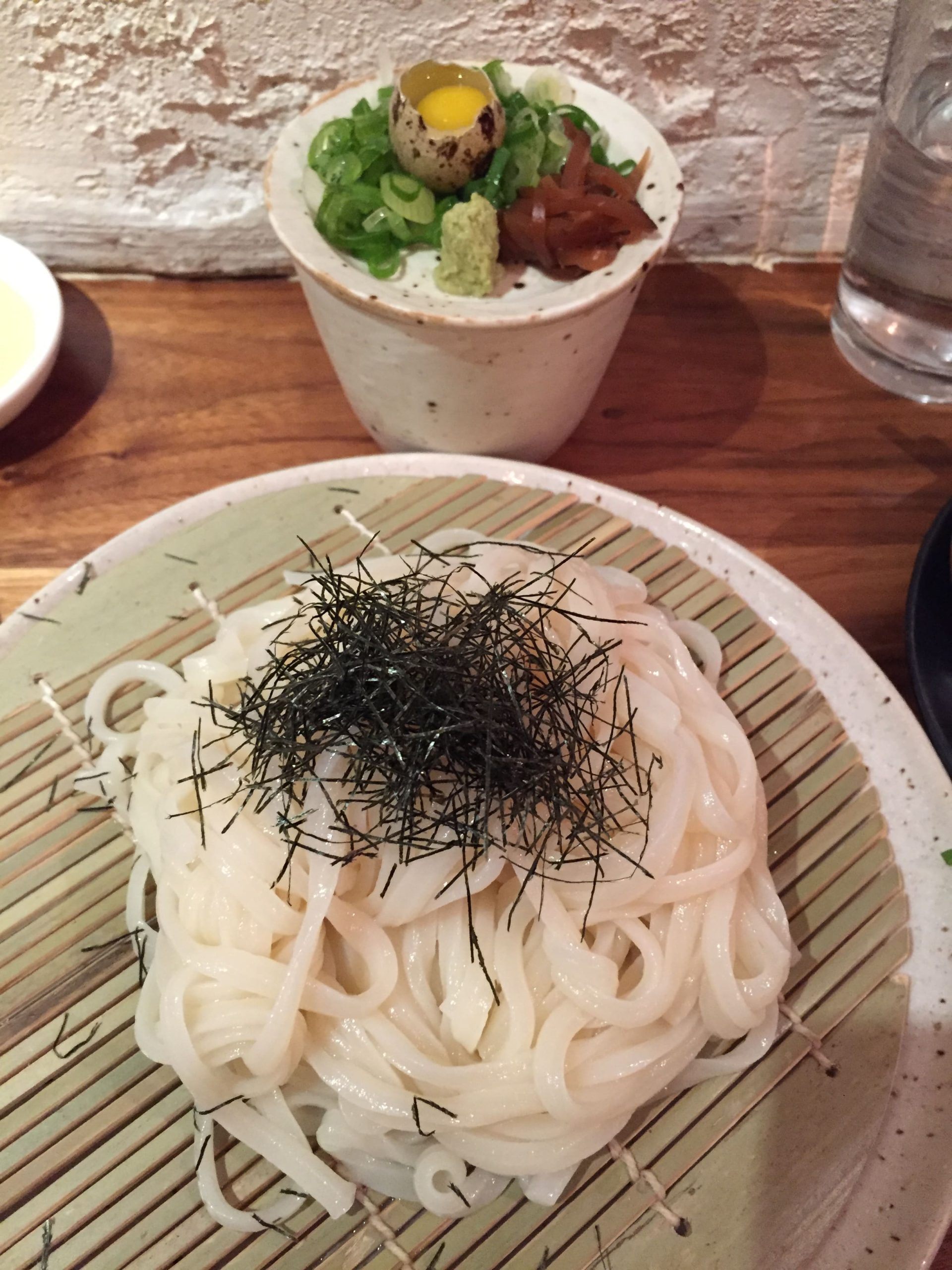 Zaru Udon at Raku, East Village
Some of my personal favourites are Ducks Eatery for their Brisket Tuesdays or Raku and their handmade Zaru Udon. The East Village is also the birthplace of the New York staple Momofuku empire – and I'm personally OBSESSED with the Crack Pie from Momofuku Milk Bar. Watch the Christina Tosi on one of the latest Chef's Table episodes, and you'll understand why. (Well, I'm also saving up for a baking class here!)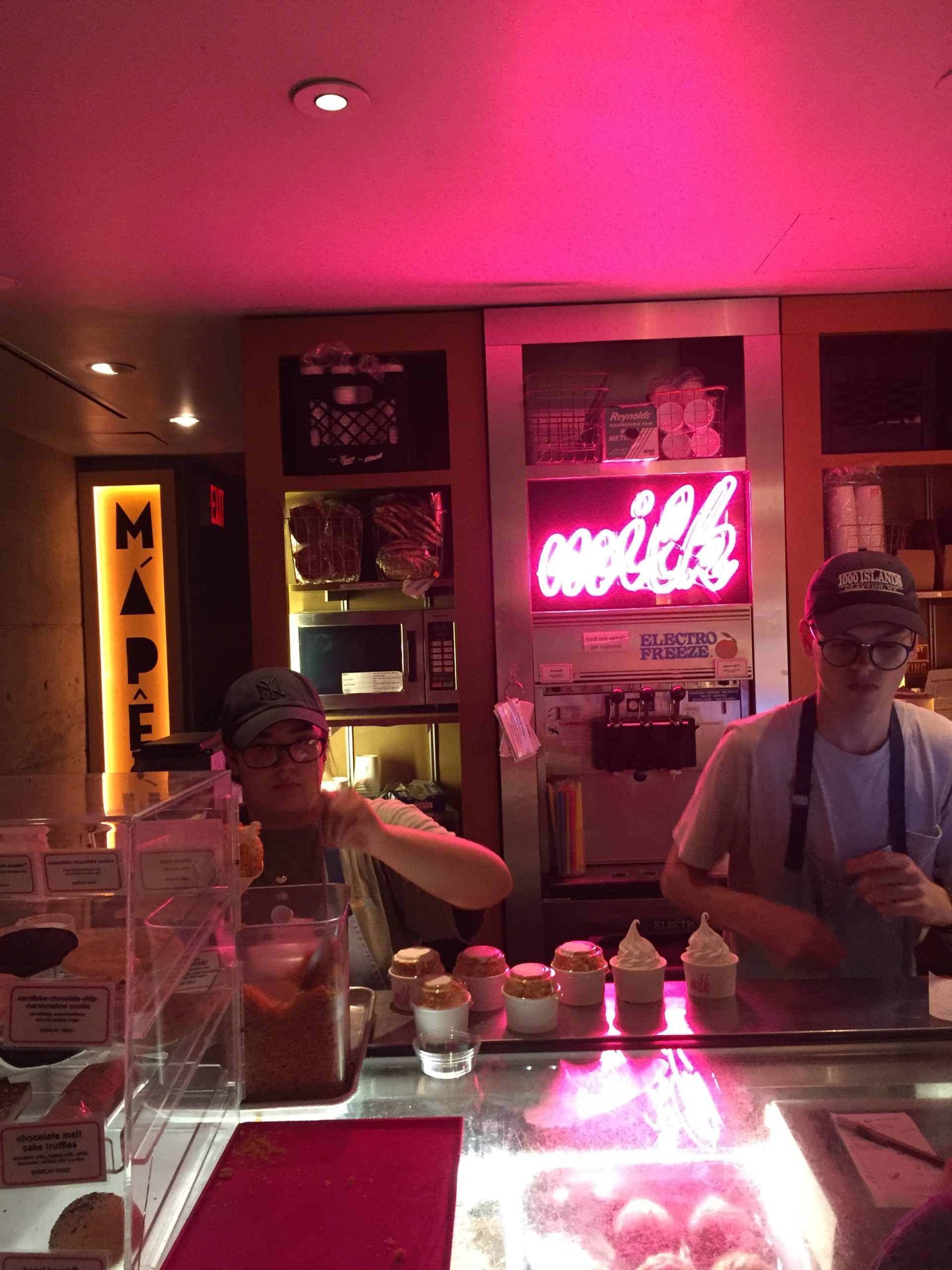 Momofuku Milk Bar
Drink like a New Yorker
Bar-wise, you'll find great drinks through the East Village, but something totally unique here is speakeasies, underground (and illegal) establishments that served alcohol during America's Prohibition era. Prohibition has long since ended, but some speakeasies, like Please Don't Tell, are still down with the secrecy, and so am I. This secret cocktail bar is reservations-only, which gives you a secret code that you enter into the dial pad of a phone booth located in a tiny hotdog store. It's one of the most awesome New York activities to enjoy in the evening, and the cocktails are pretty awesome too.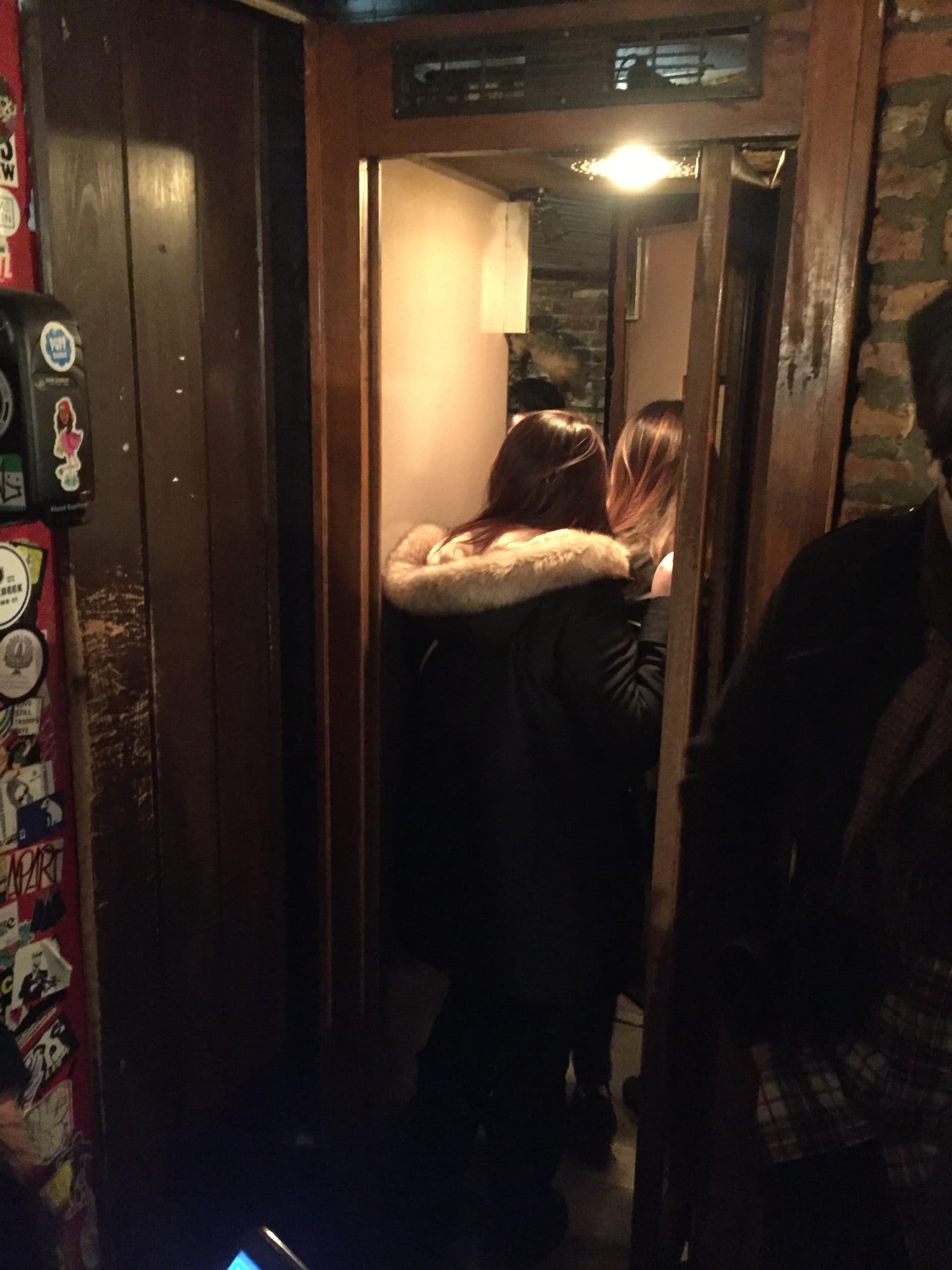 The Closet to Narnia, but for cocktails – Please Don't Tell, East Village
[tabs]
[tab title="Raku" icon="entypo-address"]
342 E 6th St, NY, 10003
Sun, Tue-Thu: 12pm-10pm, Fri & Sat: 12pm-11pm
[/tab]
[tab title="Ducks Eatery" icon="entypo-address"]
351 E 12th St, New York, NY 10003
Mon-Fri: 5pm-11pm, Sat & Sun: 11am-10pm
[/tab]
[tab title="Momofuku Milk Bar" icon="entypo-address"]
Momofuku Milk Bar, East Village
251 E 13th St, New York, NY 10003
Sun-Thu: 10am-12am, Fri & Sat: 10am-1am
[/tab]
[tab title="Please Don't Tell" icon="entypo-address"]
113 St Marks Pl, New York, NY 10009
Mon-Thu: 6pm-2am, Fri-Sun: 6pm-3am
Directions: 2nd Ave – F train; Broadway-Lafayette – B D F M 6 trains; 1st Ave – L train
[/tab]
[/tabs]

Bowery – Really Cool Stores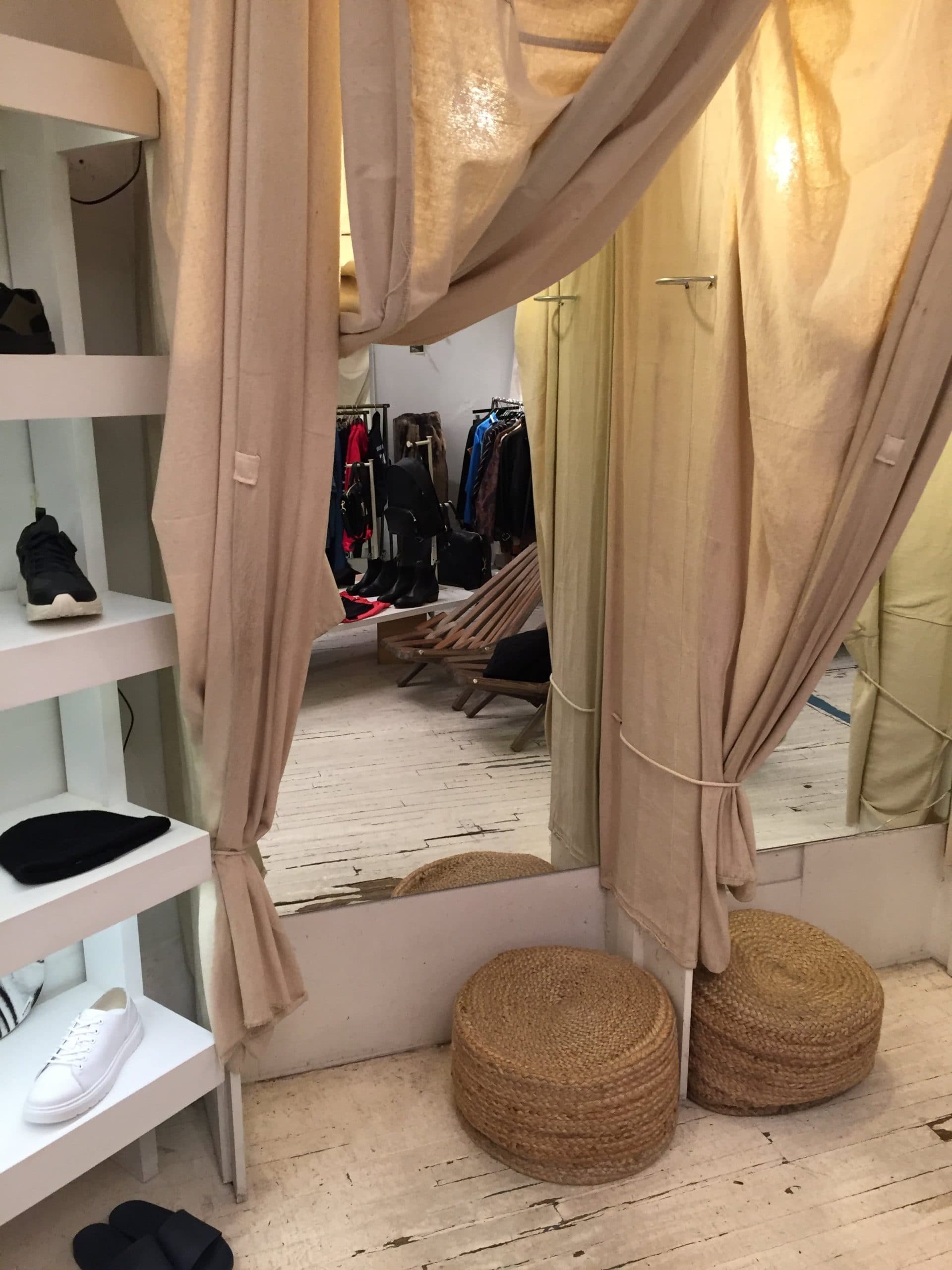 Assembly New York – home of things too cool for me
When it comes to New York activities, shopping is right up there and this area is just so damn trendy. If you ever have the inkling to feeling like you're just not cool enough, this is definitely the place. Here, you'll find awesome pop-up stores selling things that you'll almost never see elsewhere, and the coolest boutiques selling expertly curated pieces of clothes, cosmetics, and even furniture. People think Fifth Avenue captures the New York essence, but in my opinion, Bowery takes charge of all things trendy, hip, and awesome.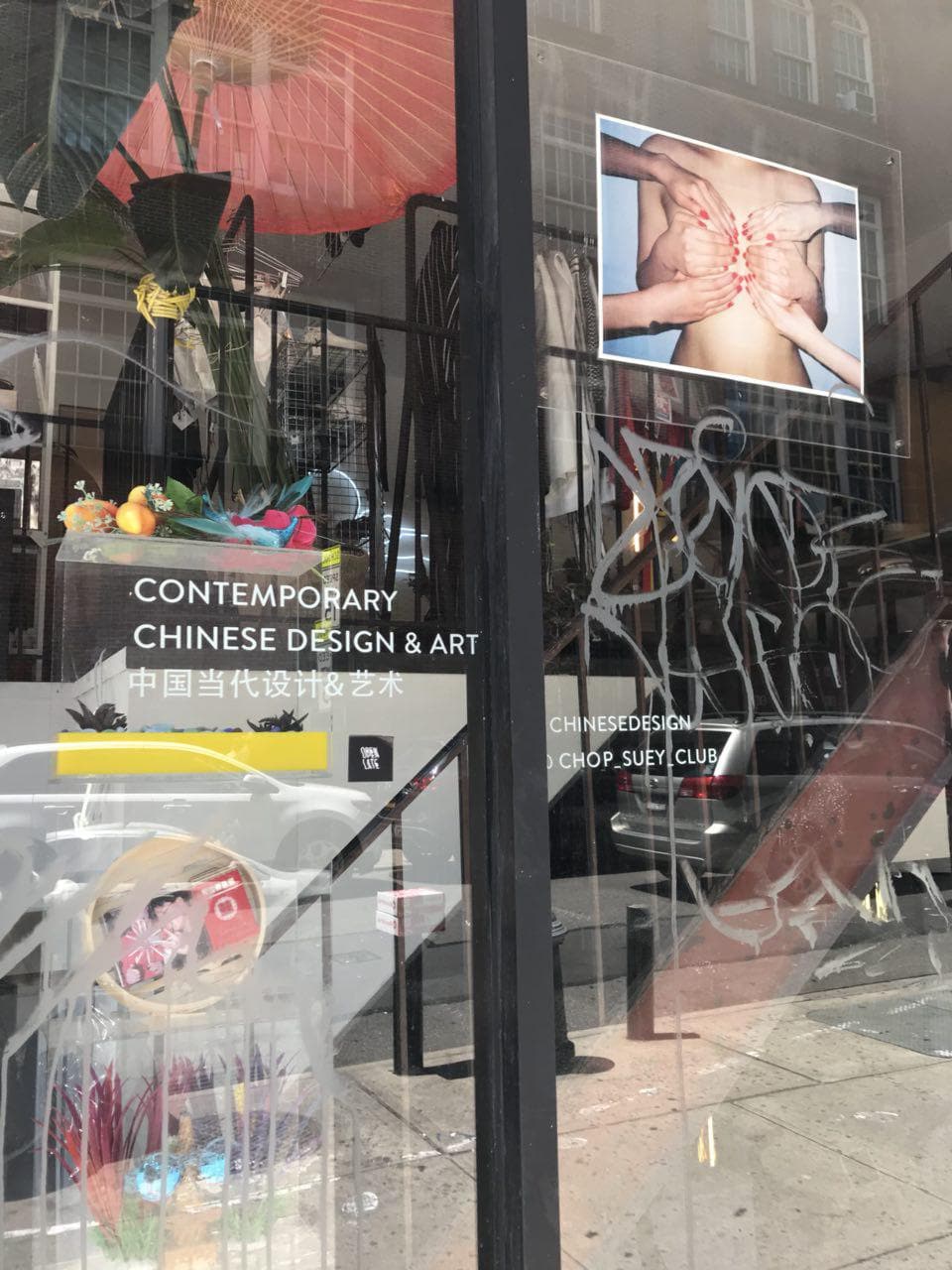 Door to Chop Suey Club – a boutique for contemporary Chinese design and art
Cire Trudon is a store that I couldn't stop thinking after visiting it. It was a fragrance store decorated in a dark, modern-baroque style, and sold these incredible wax busts of notable French figures, like Napoleon and Marie Antoinette. I've made it one of my lifelong dreams to buy one and light it halfway through so it looks like Napoleon's melting ala Wicked Witch of the West.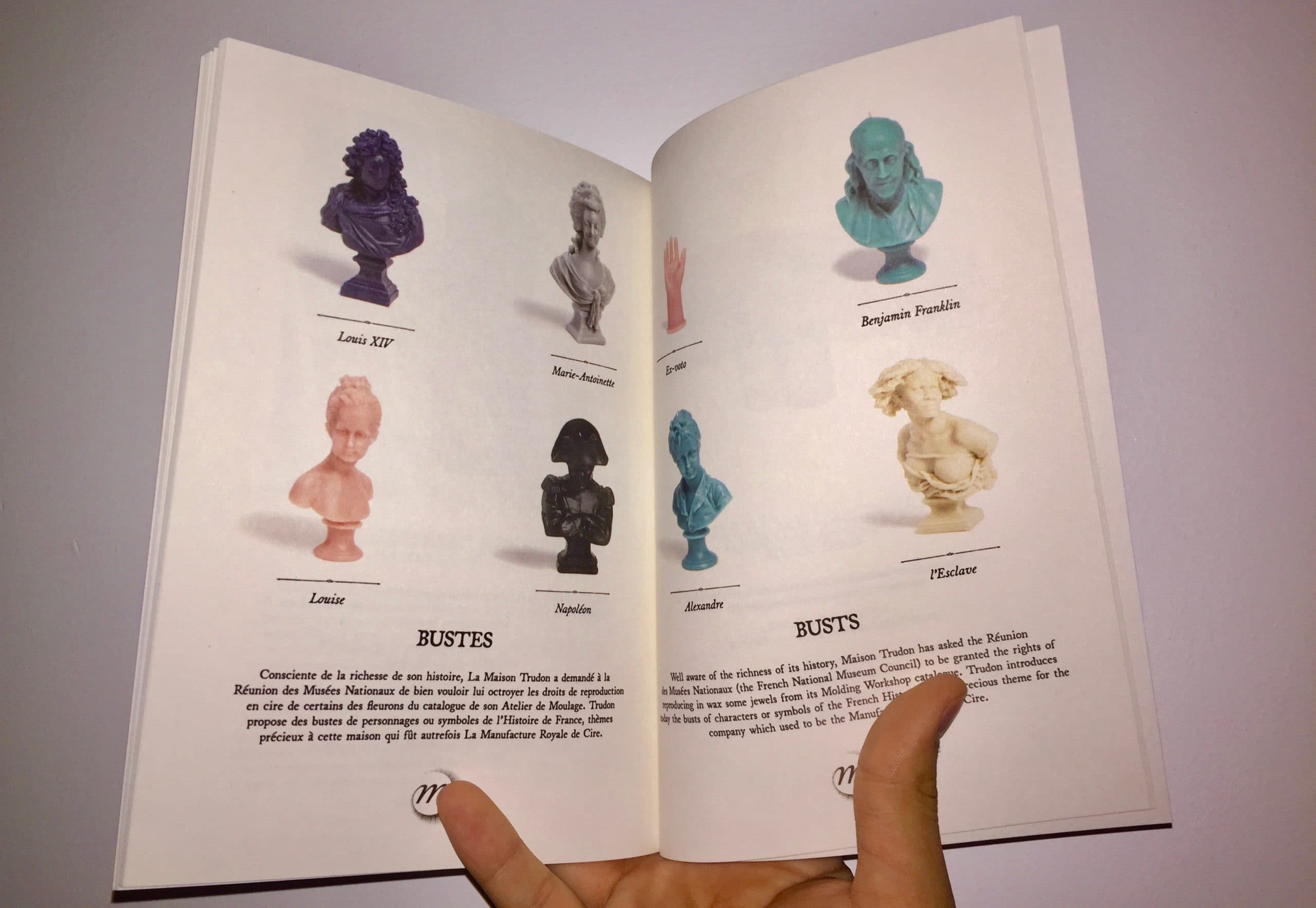 An excerpt from the Cire Trudon store guide
Bowery is by no means a budget-friendly locale if you're looking to do some serious shopping, but even just browsing, you'll have a ton of fun like I did. Really inspires you to step up your aesthetic.
[tabs]
[tab title="Assembly New York" icon="entypo-address"]
170 Ludlow St, New York, NY 10002
Mon-Sun: 11am-7pm
[/tab]
[tab title="Chop Suey Club" icon="entypo-address"]
81 Hester St, New York, NY 10002
Tue-Sun: 12pm-7pm
[/tab]
[tab title="Cire Trudon" icon="entypo-address"]
248 Elizabeth St, New York, NY 10012
Mon-Sat: 11am-7pm, Sun: 12pm-6pm
Directions: Bowery – J Z M train; Prince St – N Q R W; Spring St – 6 trains; 2nd Ave – F train; Broadway-Lafayette – B D F M 6 trains
[/tab]
[/tabs]

Williamsburg – Thrift and Vintage
Like Bowery, Williamsburg is young and fashionable, but perhaps more approachable money-wise (though less approachable hipster-wise). It's a very hipster neighbourhood. Never would I have thought that an outfit of all primary colours consisting of thrift pieces from the 70s, 50s, and early 2000s would work, but this Brooklyn neighbourhood proves me wrong each time. It's weird and wacky, but amusing and trendy. They do great thrift shops at all prices – from $6-10 shirts at a consignment store to $800 vintage designer pieces.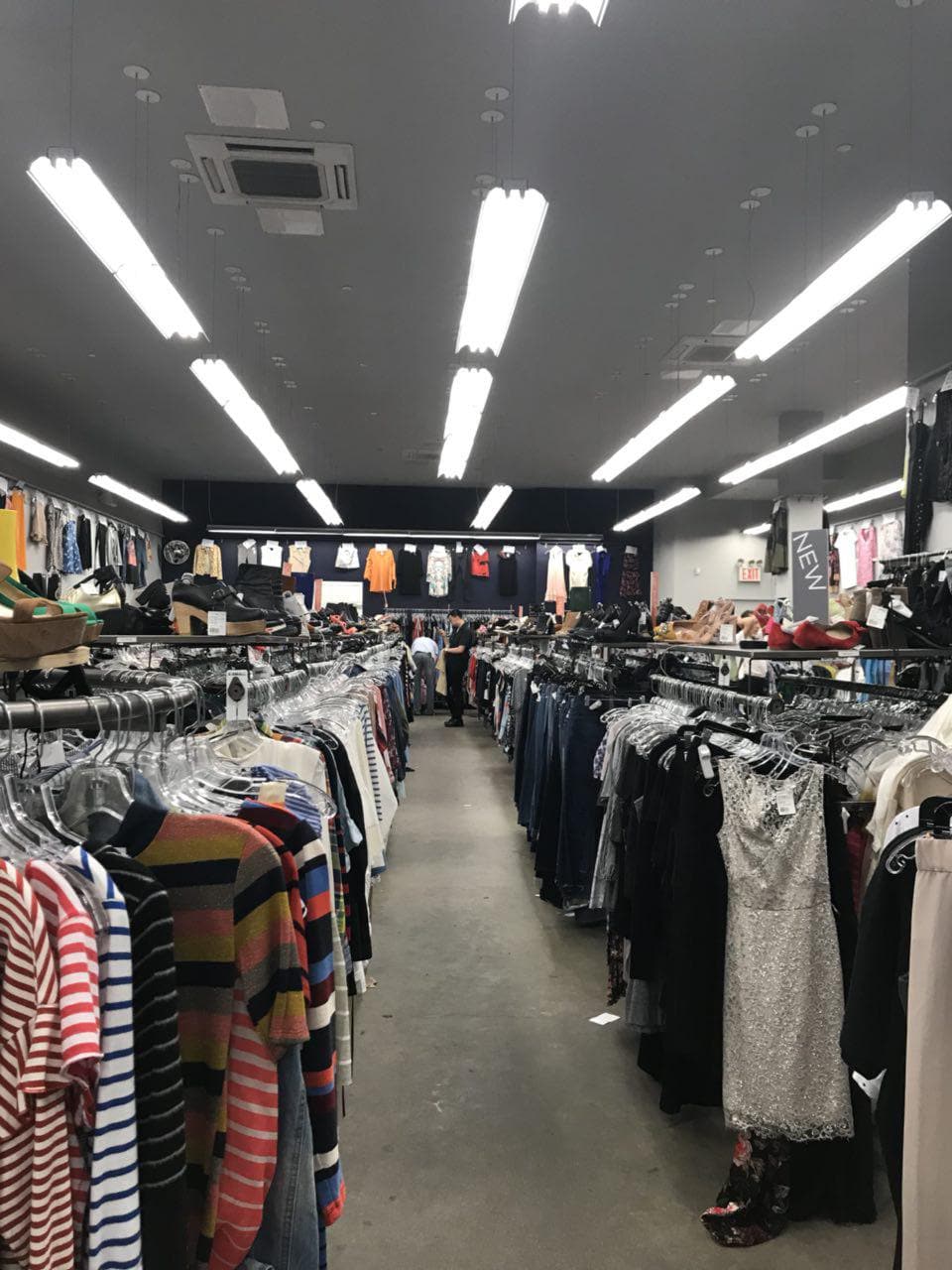 Monk Vintage, Williamsburg
My personal favourite is L Train Vintage – they're a chain, but since each store takes in clothes from their respective neighbourhoods, you'll find different pieces everywhere. A shirt costs you about $6-$10. Monk Vintage is small and eclectic but can be pricey. Buffalo Exchange is a midpoint between the two, with a great selection that makes you put in the effort to find something you really love.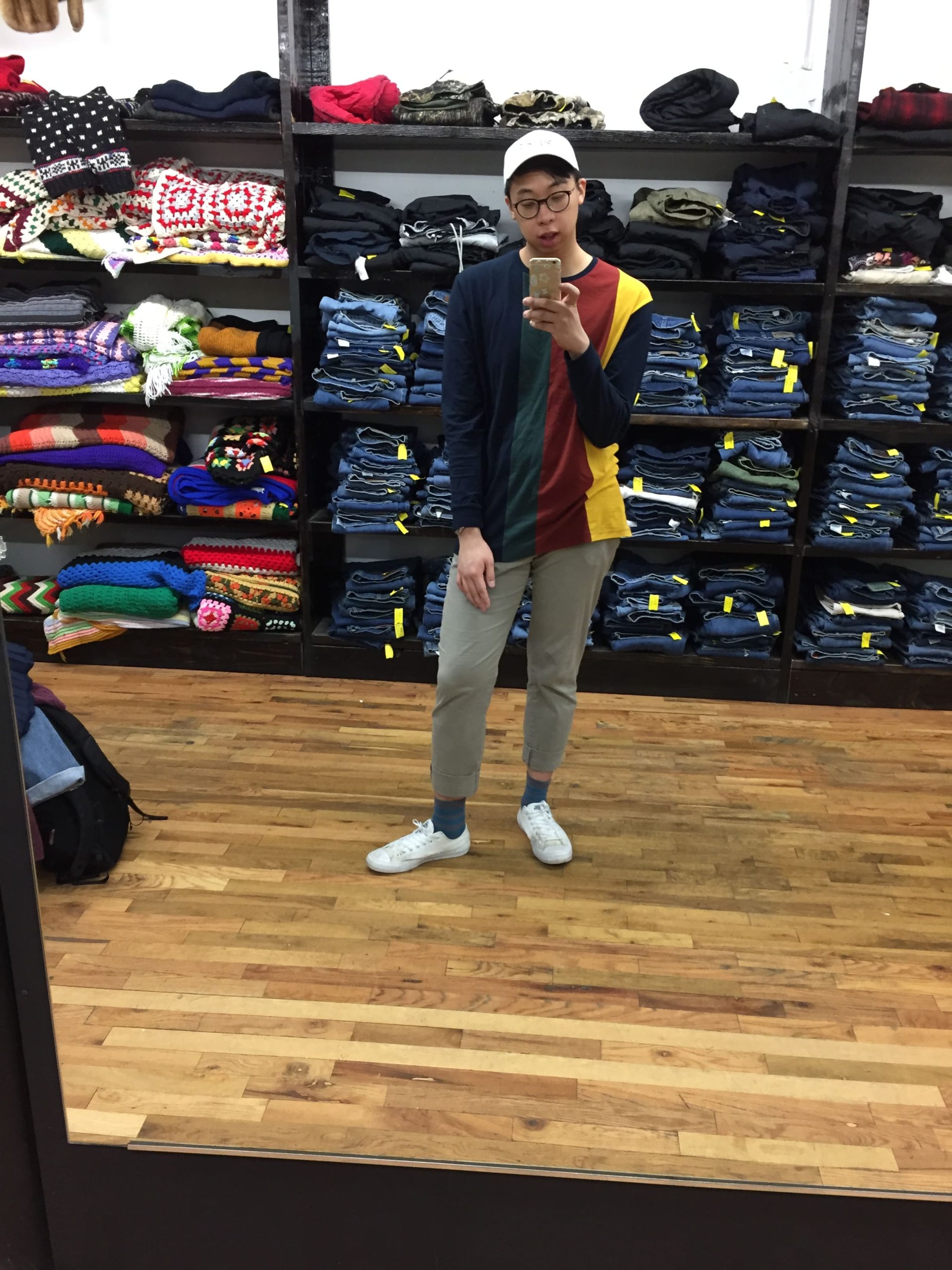 Trying out a new style at L Train Vintage
[tabs]
[tab title="Monk Vintage" icon="entypo-address"]
496 Driggs Ave, Brooklyn, NY 11211
Mon-Sat: 11am-8:30pm, Sun: 11:30am-7:30pm
[/tab]
[tab title="L Train Vintage" icon="entypo-address"]
629 Grand St, Brooklyn, NY 11211
Mon-Sat: 12pm-7:45pm, Sun: closed
Directions: Bedford Ave – L train; Metropolitan Ave – G
[/tab]
[/tabs]

Hell's Kitchen – Drag Shows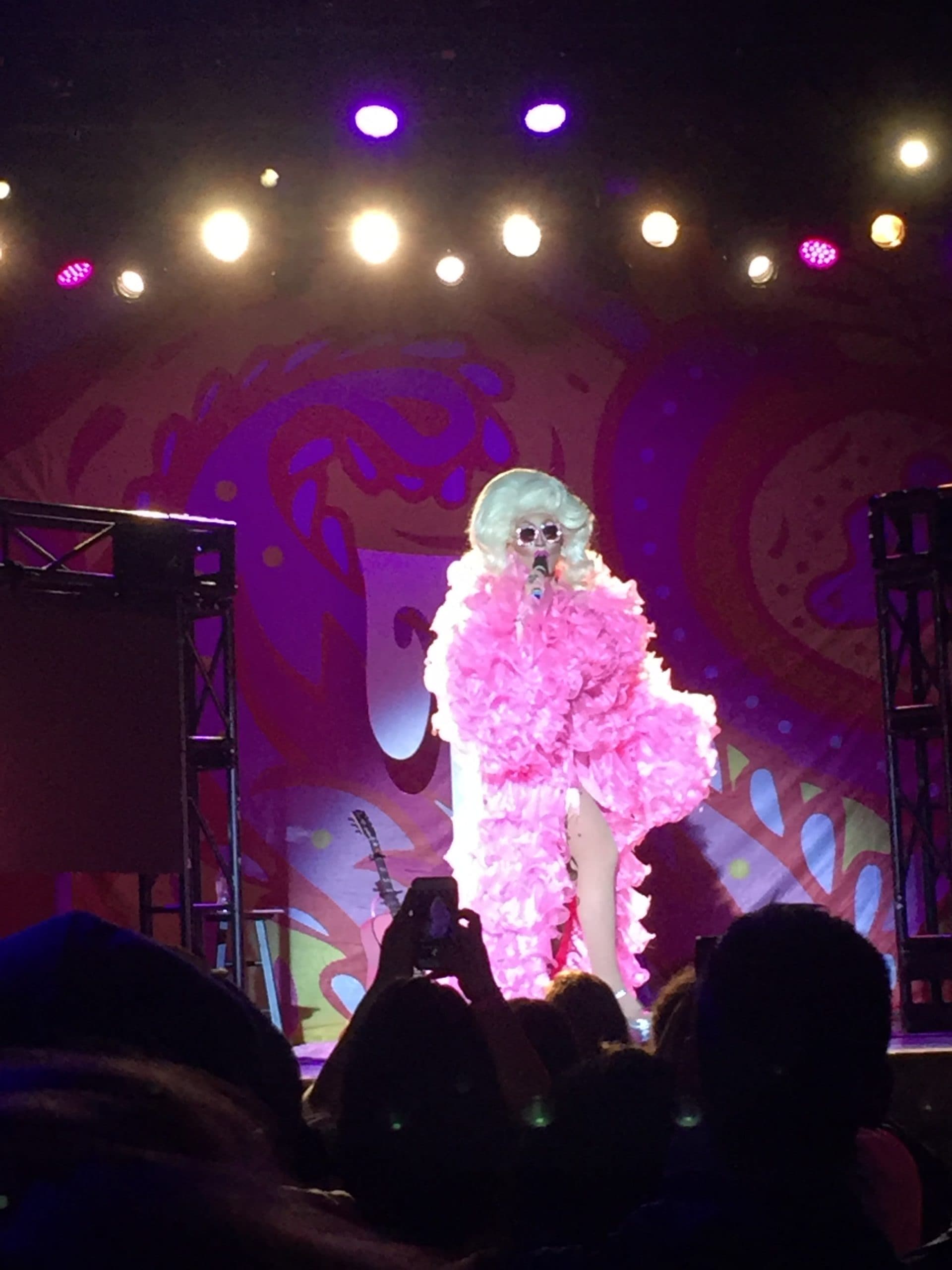 A Trixie Mattel show
New York is famous for its drag scene, and their drag queens are some of the best in the world – Bianca Del Rio and even RuPaul started in bars like these. I've had a blast in some of these bars, and they guarantee an entertaining night. Check out drag.nyc for the latest drag shows – they're fun, campy, and irreverent. Not a kid-friendly place, not least because they can't get in (21 and over).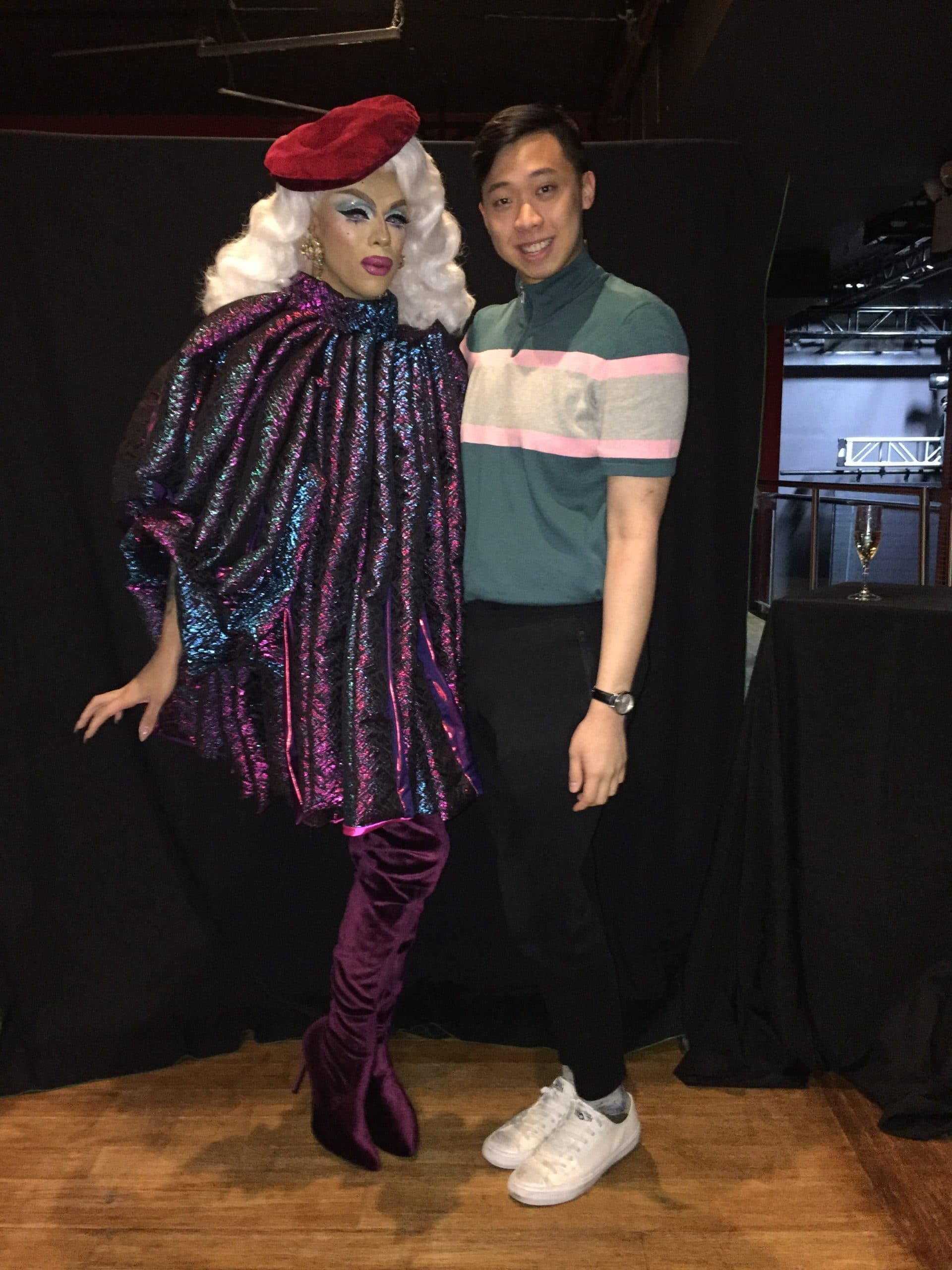 New York legend Aja
Hardware, Industry, Therapy – these clubs are Hell's Kitchen staples! They can get crowded so head down early! Remember to tip your drag queens!
Directions: 50th St – E train; 50th St – 1 2 train
You'll never meet a city as unique as New York. I've spent almost a year in New York City, and I don't think I've met a town quite like it. "There's Something For Everyone" sounds like a cheesy tagline to a theme park, but it is entirely valid for City That Never Sleeps. Never. Not even at 3 am when people should be sound asleep and not partying on the street below us. And I love it.