By Krystalle Teh, on May 3, 2019
4 Parsi Cafes to Visit in Mumbai
In Mumbai, I found its bustling cafe culture to be a form of time travel. Enter through the arched doorway of the many Parsi cafés in Mumbai and it's like you've stepped into a different era. The peeling paintwork, rusty ceiling fans, and vintage photographs marvellously faded with time. Some of these cafés have been beloved for more than 100 years, the culinary legacy of a prominent community of Parsi settlers – Zoroastrian migrants from Iran. The cuisine, with its fusion of Iranian and Gujarati flavours, is unapologetically rich and meaty, but fully rewarding.
Having sipped from several cups of Irani chai on my recent trip, here are four Parsi cafés in Mumbai I recommend along with tips on what to see in the vicinity. They run the gamut from Mumbai's grand old institutions to recently hip Parsi-inspired joints. Bring an empty stomach!
The Best Parsi Cafes in Mumbai
Britannia & Co in Fort
Now run by the third generation since it opened in 1923, Britannia & Co is the real deal with an eccentric charm. Loyalists flock to its vintage interiors, quirkily decorated with life-size cut-outs of the British royal family, for its formidable version of chicken berry pulao.
"Who knew tender chunks of chicken, tomatoes, and berries would taste this good?," I said to my partner as I chewed on the fragrant barberries, specially imported from Iran as part of the café's fiercely guarded recipe.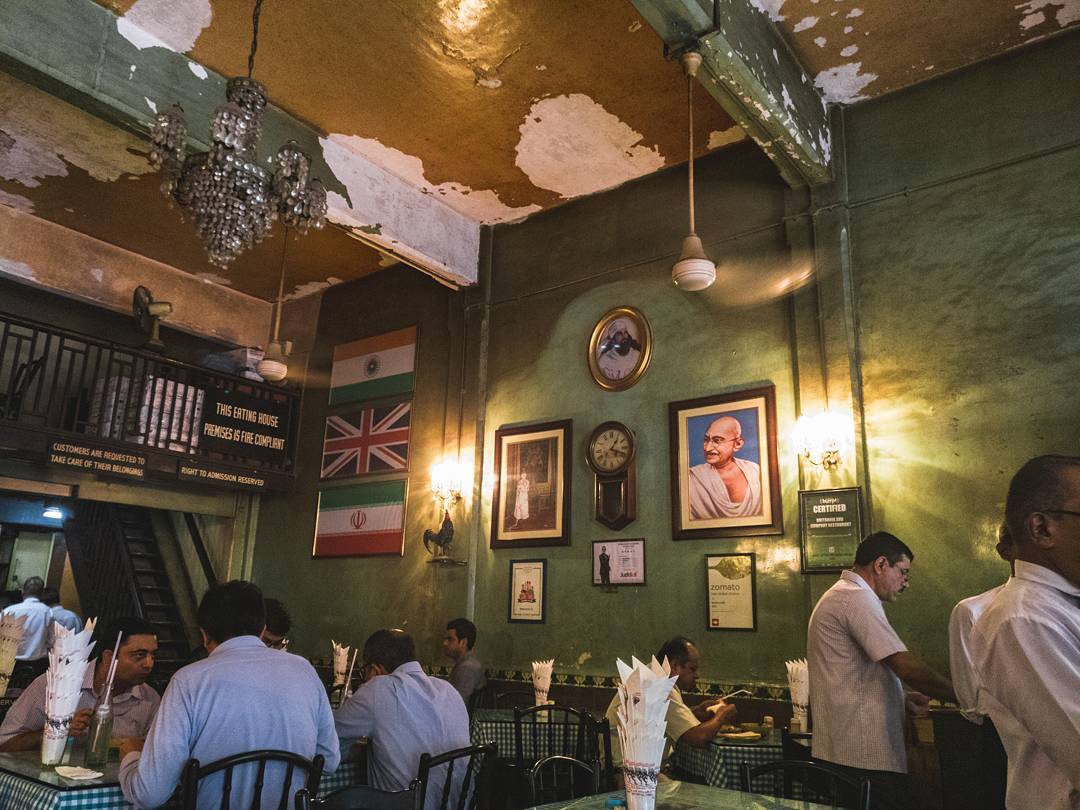 @parthdenrgy / Instagram
Come early for its oft sold-out specials like salli boti (a deceptively simple mutton gravy garnished with crispy fries), traditional fish patra (steamed fish in banana leaf), and caramel custard. Don't forget the ice-cold raspberry soda! It's the perfect way to cool down fro the hot, Mumbai weather.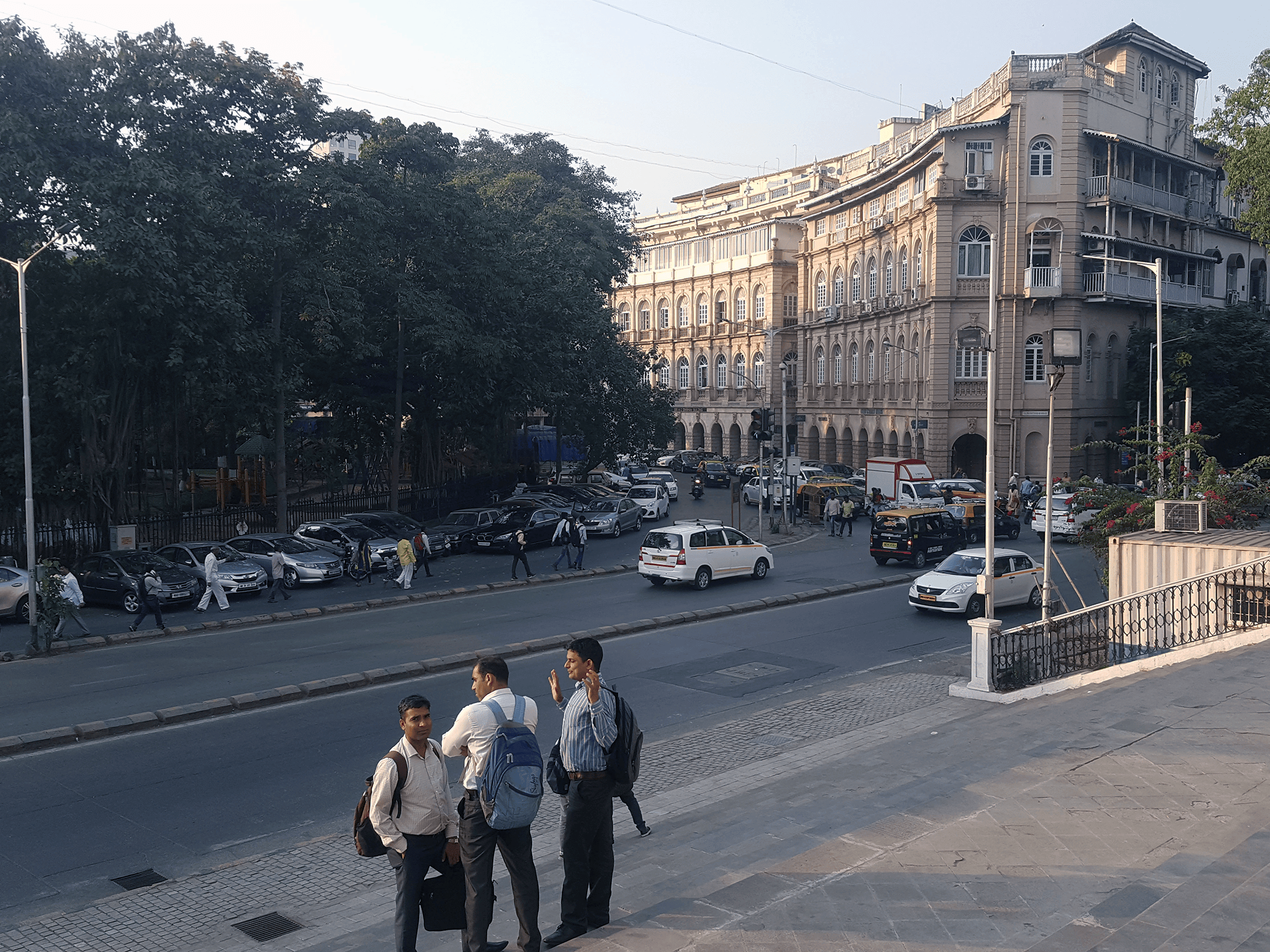 In the surrounding business district, remnants of Mumbai's colonial past can be found in its Gothic architecture, a style favoured by the British. Walk off that hearty meal past great Mumbai attractions and landmarks like the Bombay High Court and Chhatrapati Shivaji Terminus Railway Station.
[tabs][tab title="Address" icon="entypo-address"]
Address: Wakefield House 11, 16 Sprott Rd., Ballard Estate
Opening Hours: 11:30 am – 4 pm (until 10:30 pm on Sat), closed on Sun
[/tab][/tabs]

B. Merwan & Co. at Grant Road
A century later, patrons of all stripes still pack the hallways with raucous chatter at this legendary bakery in Mumbai.
Housed in a beautifully timeworn building, the café is perfect for people-watching on a lazy afternoon. Its rock-bottom prices (₹100 or SGD 2 for two) can't be beaten. What really draws the crowd are its freshly baked mawa cakes – a buttery, cardamom-spiced cake that locals here swear by.
Unfortunately, the mawa cakes are often sold out by noon. We heard the café is thronged with people as soon as it opens. Still, we enjoyed the old-school brun maska (crusty buttered buns) and chai combo. We took our time dunking our buns in the sweet chai as we soaked up the lively atmosphere.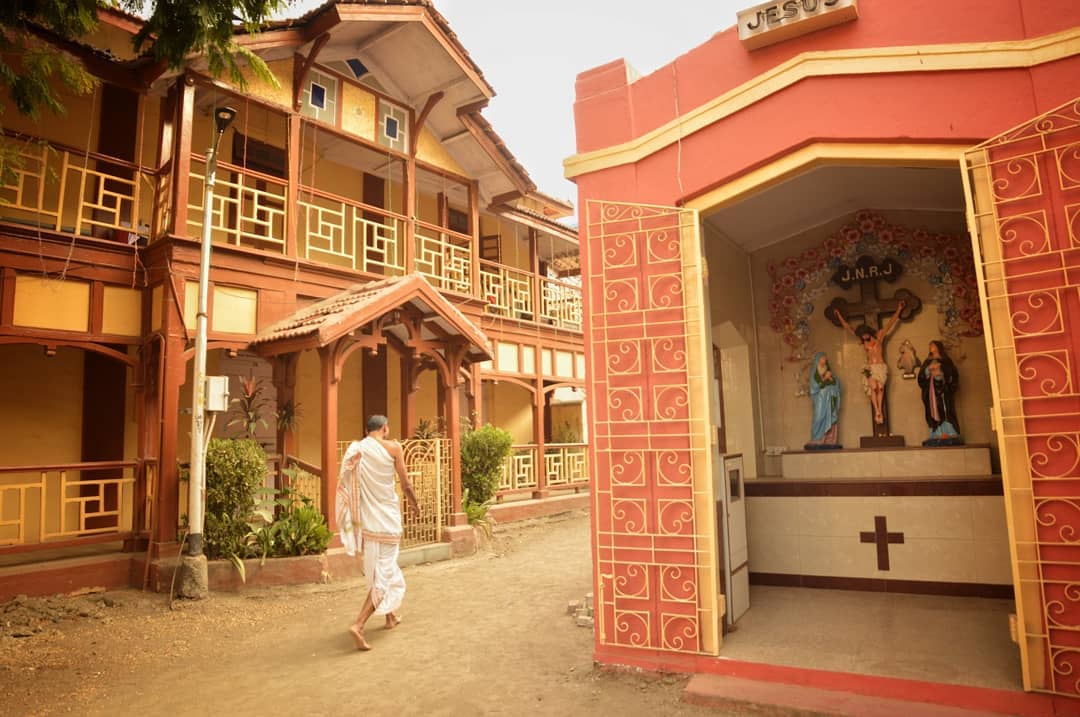 @atifzeya  / Instagram
After tea, catch a short five minutes rickshaw ride to the charming heritage village of Khotachiwadi. With its obscure tranquillity and 18th-century Portuguese-style houses, you'll almost forget Mumbai's heart-stopping hustle and bustle.
[tabs][tab title="Address" icon="entypo-address"]
Address: Shop No. 1, Station East, 2, Alibhai Premji Rd, Opposite Grant Road East
Opening Hours: 7 am – 6 pm every day
[/tab][/tabs]

Café 792 in Dadar East
While run by Parsis, this homely eatery is unlike the other traditional establishments in Southern Mumbai. Tucked away in a hidden corner, the café serves up traditional Parsi food and an assortment of sandwiches and pastries on its rotating menu, gathered here from local Parsi home-caterers and bakers. But what makes the café unique is how it's a gateway to the urban enclave, the Dadar Parsi Colony, home to the world's largest concentration of Parsis.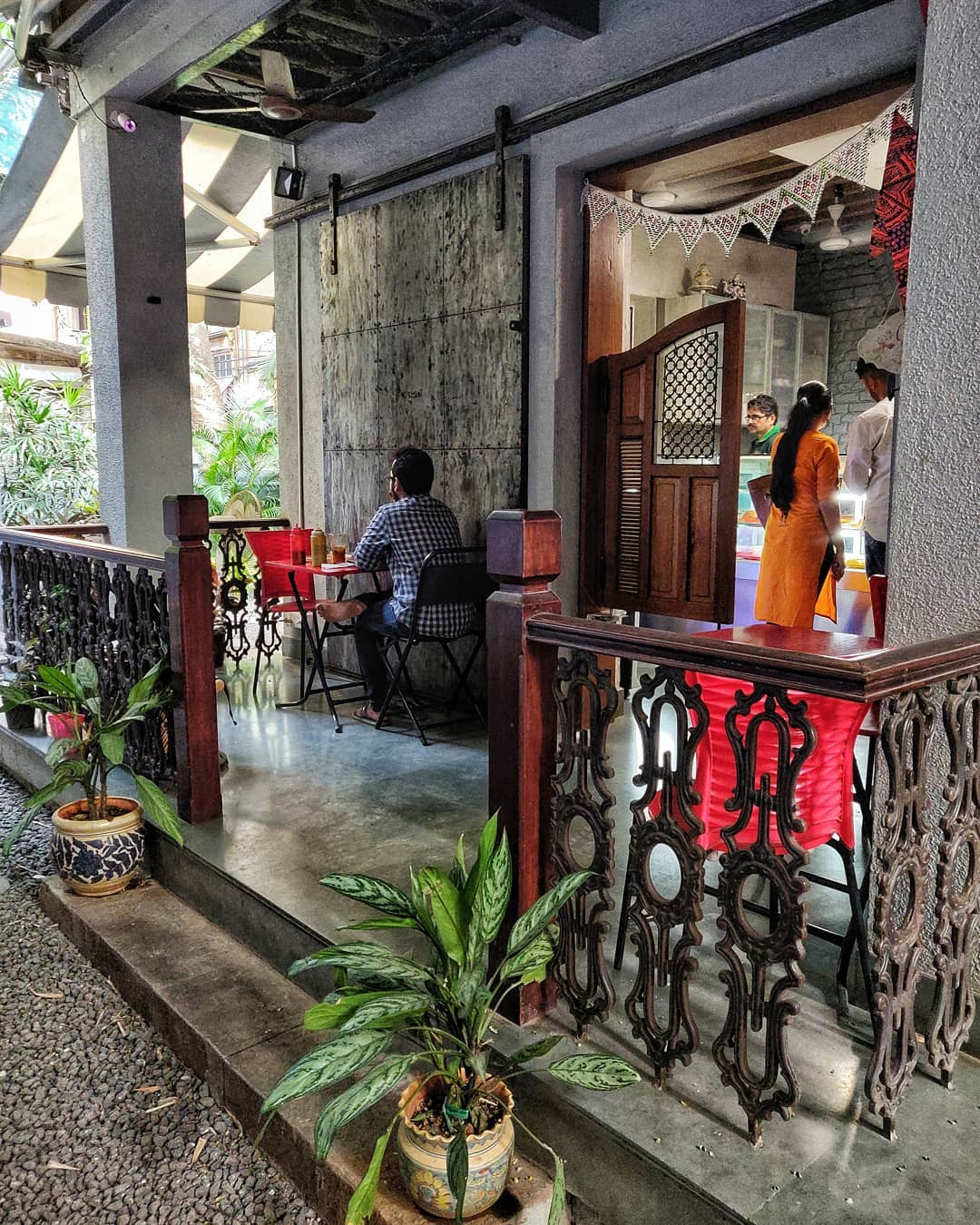 @oneplusburp / Instagram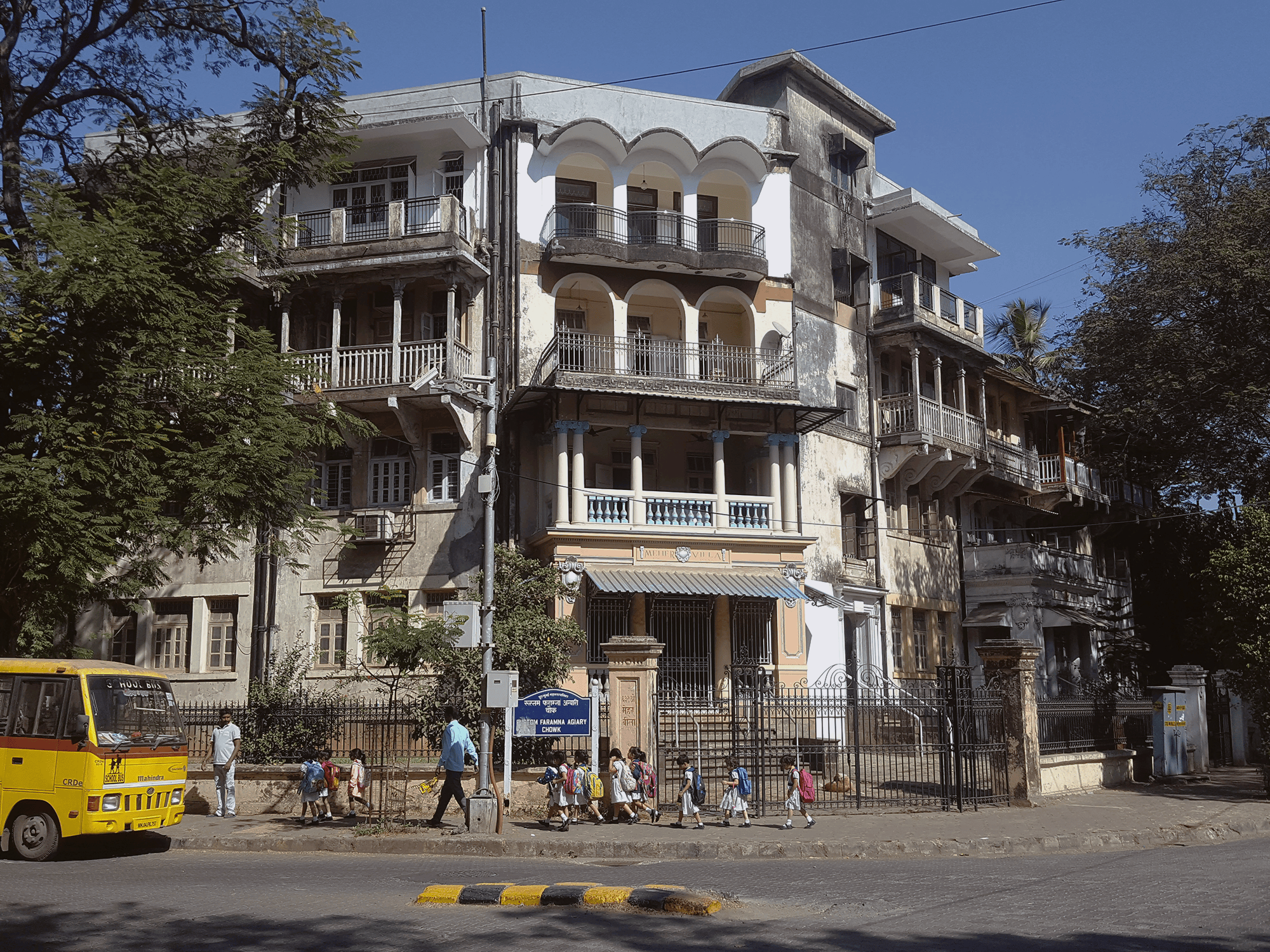 After lunch, we strolled past the roundabout anchored by an imposing bust of Mancherji Joshi, the enclave's founding resident in the 1920s. Unlike other gated Parsi colonies, the wide, leafy streets here are open to others. We spent the afternoon admiring the old-world buildings, wooden balconies, and art-deco detail – the spirit of old Mumbai.
Heading west, the contrasts are stark between the serenity of the enclave and the chaotic main belt of Dadar East. Its densely populated streets offer a glimpse into the middle-class heartland of Mumbai.
[tabs][tab title="Address" icon="entypo-address"]
Address: 792 Dina Manzil Outhouse, Jame-Jamshed Road, Parsi Colony, Dadar East
Opening Hours: 10 am to 7:30 pm (Monday to Saturday)
[/tab][/tabs]

SodaBottleOpenerWala in Bandra
Some might think it sacrilegious to include this new Parsi kid on the block, a trendy restaurant-bar that turns up the hipster kitsch as a nostalgic homage to the dying café culture in South Mumbai. It serves curries in tiffin dishes and is chock-full of eclectic Parsi memorabilia, including a cheeky but wholly fictional family tree on its walls. But whether SodaBottleOpenerWala is authentic or not is not the point.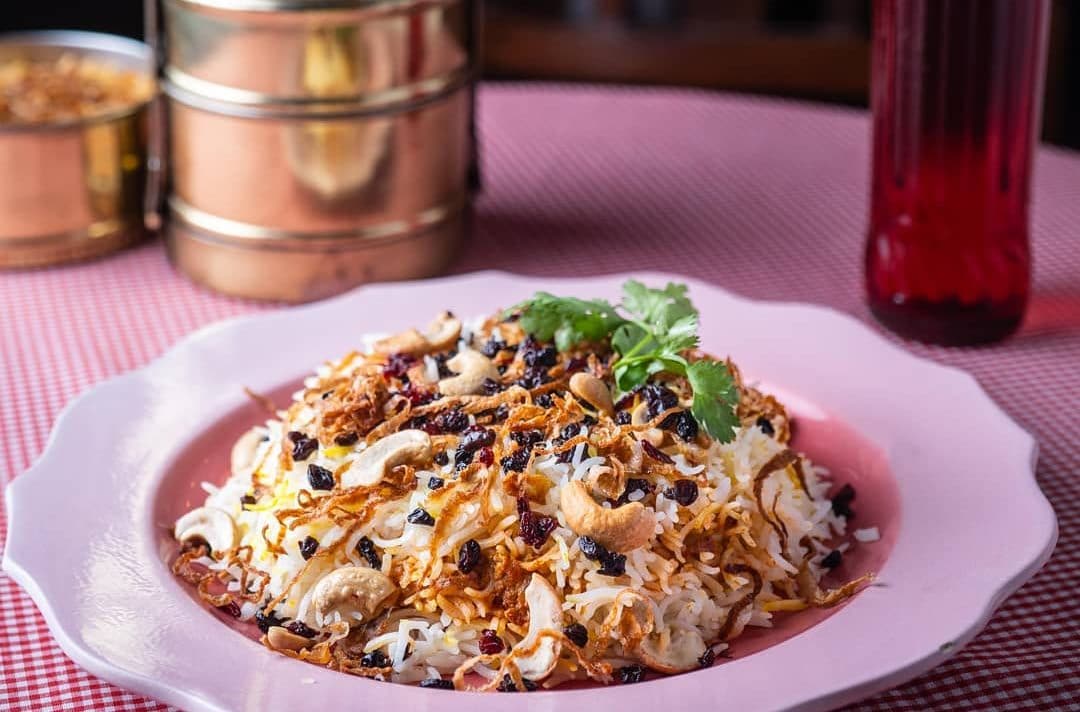 @sbowindia / Instagram
Here, you can sip on raspberry soda made from real raspberries while listening to live Hindi music on Sunday mornings. You can gulp down a Parsi vinegar-infused cocktail from its inventive bar menu while snacking on old-school nankhatai (shortbread biscuits).
SodaBottleOpenerWala is located on the western edge of Bandra. It is one of the city's coolest neighbourhoods that's frequented by Bollywood celebrities, including Shah Rukh Khan, living in the area. Check out the historic Mehboob Studios, a film studio that bore witness to the golden era of Bollywood in the 1950s and 1960s. Other trendy bars and eateries dot the eastern coastline too.
[tabs][tab title="Address" icon="entypo-address"]
Address: Ground Floor, The Capital Building, G Block, Bandra Kurla Complex
Opening Hours: 8:30 am to 12:30 am every day
[/tab][/tabs]
[tabs] [tab title="Where to Stay" icon="entypo-suitcase"]
Where to Stay during your Trip
[button style='blue' icon="entypo-suitcase" url='https://www.expedia.com.sg/Mumbai-Hotels.d6050062.Travel-Guide-Hotels' fullwidth='true'] Find Hotels in Mumbai [/button] [/tab]   [tab title="Let's Go!" icon="entypo-flight"] [button icon="entypo-flight" url='https://www.expedia.com.sg/Cheap-Flights-To-Mumbai.d6050062.Travel-Guide-Flights' fullwidth='true'] Flights to Mumbai [/button] [/tab]   [/tabs]