By Expedia Globetrotters, on January 8, 2019
Taiwan's 8 Must-Try Halal Food
Taiwan has a lot to offer – from an impressive city skyline featuring the once world's tallest building Taipei 101 to bustling night markets that remain boisterous into the am, serving all of the Taiwanese favourites. As Taiwan sees the rise in the number of Muslim travellers visiting in the last decade, the government has taken initiatives to make their stay more pleasant and enjoyable, such as building mosques across major cities and offering excellent Halal food in Taiwan.
Wondering where to find the best halal food in Taiwan? Well, you'll be spoilt for choice with the number of options you have. For supermarket or convenient store-bought food items, simply look out for the halal label by these two halal certification boards – the Taiwan Halal Integrity Development Association (THID) and the Chinese Muslim Association. If you wish to enjoy halal authentic Taiwanese local cuisine, we have done the research for you! Here's a list of fantastic Halal Taiwanese food and where to find them:
Must-Try Halal Food in Taiwan

1) Taiwan Beef Noodles (Niu Rou Mian)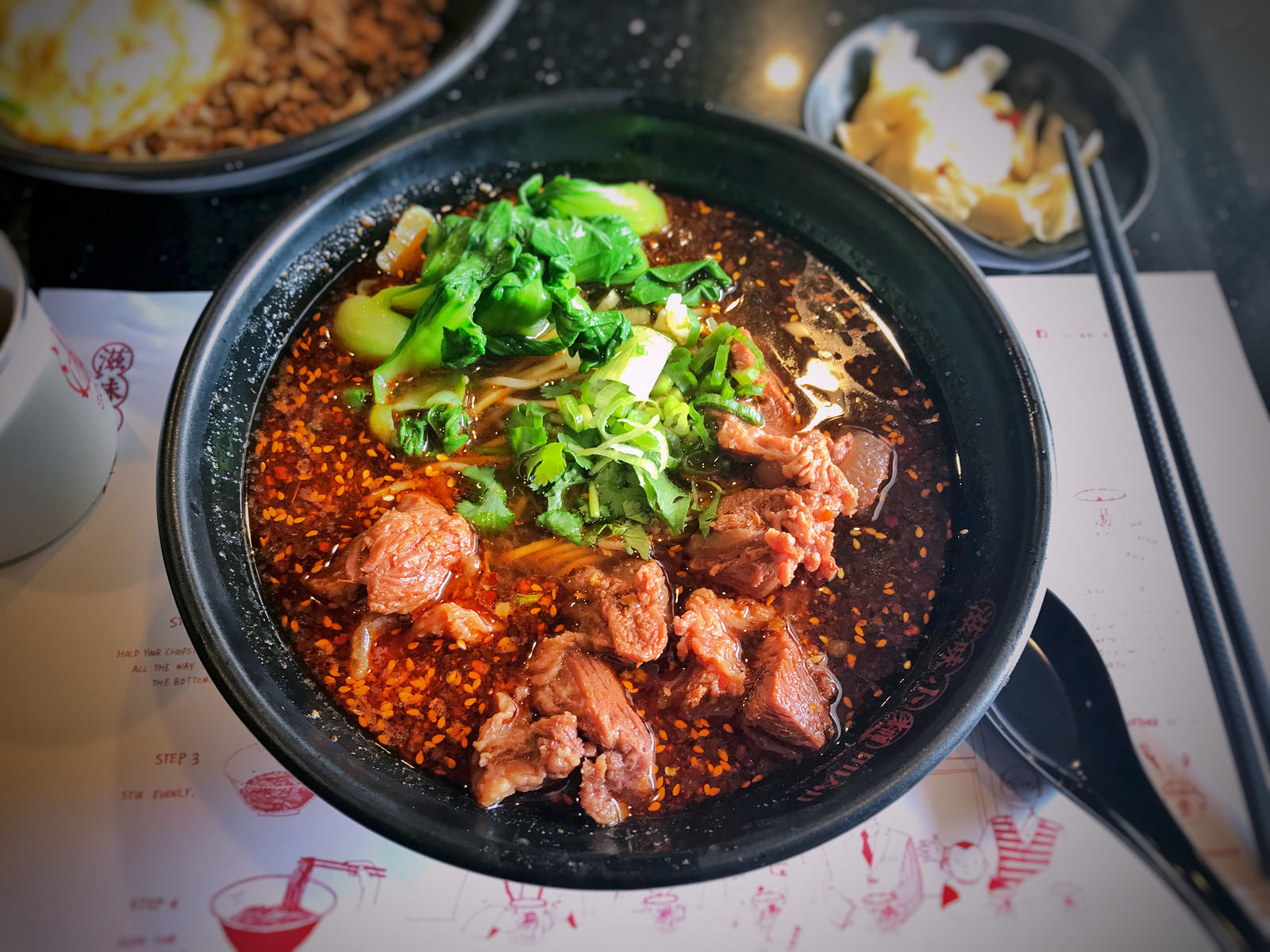 CC BY 2.0 / T.Tseng
Taiwan beef noodles have been unanimously voted the national comfort food. Offered by street stall vendors and Michelin-starred establishments alike, the meal consists of tender noodles and stewed beef, just as their name suggests. The dish is also often loaded with vegetables such as cabbage and scallions.
For a taste of authenticity, head over to Ai-Jia Muslim Beef Noodles Restaurant. This humble eatery was named one of Taipei's best noodle shops!
2) Youtiao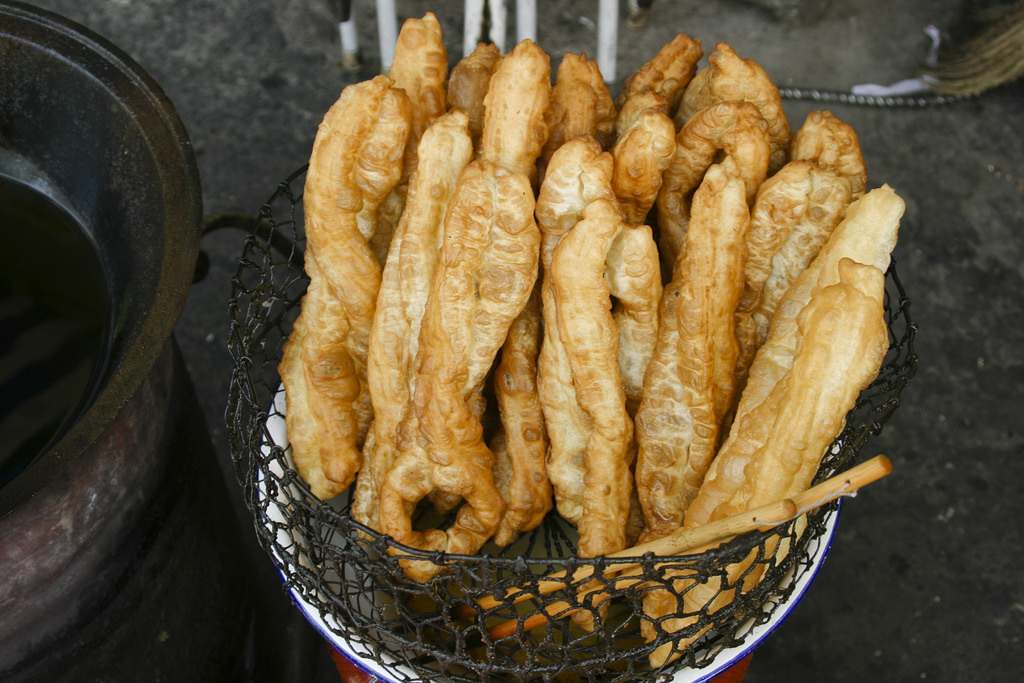 CC BY 2.0/Brian Beggerly
You haven't truly been on a Taiwan holiday if you haven't tried their quintessential breakfast of youtiao and soy milk. Loosely translated, youtiao means 'oil tail', which befits its appearance though it doesn't really do justice to its taste. The crispy fried dough is fragrant and fluffy on the inside and becomes just the right texture when dunked in a bowl of soy milk.
A visit to Yong He Dou Jiang Da Wang (translated as 'The King of Soy Milk') is a must to sample the best among the best of youtiao in Taiwan. This outlet is also a favourite breakfast spot among the locals.
3) Mango-Topped Shaved Ice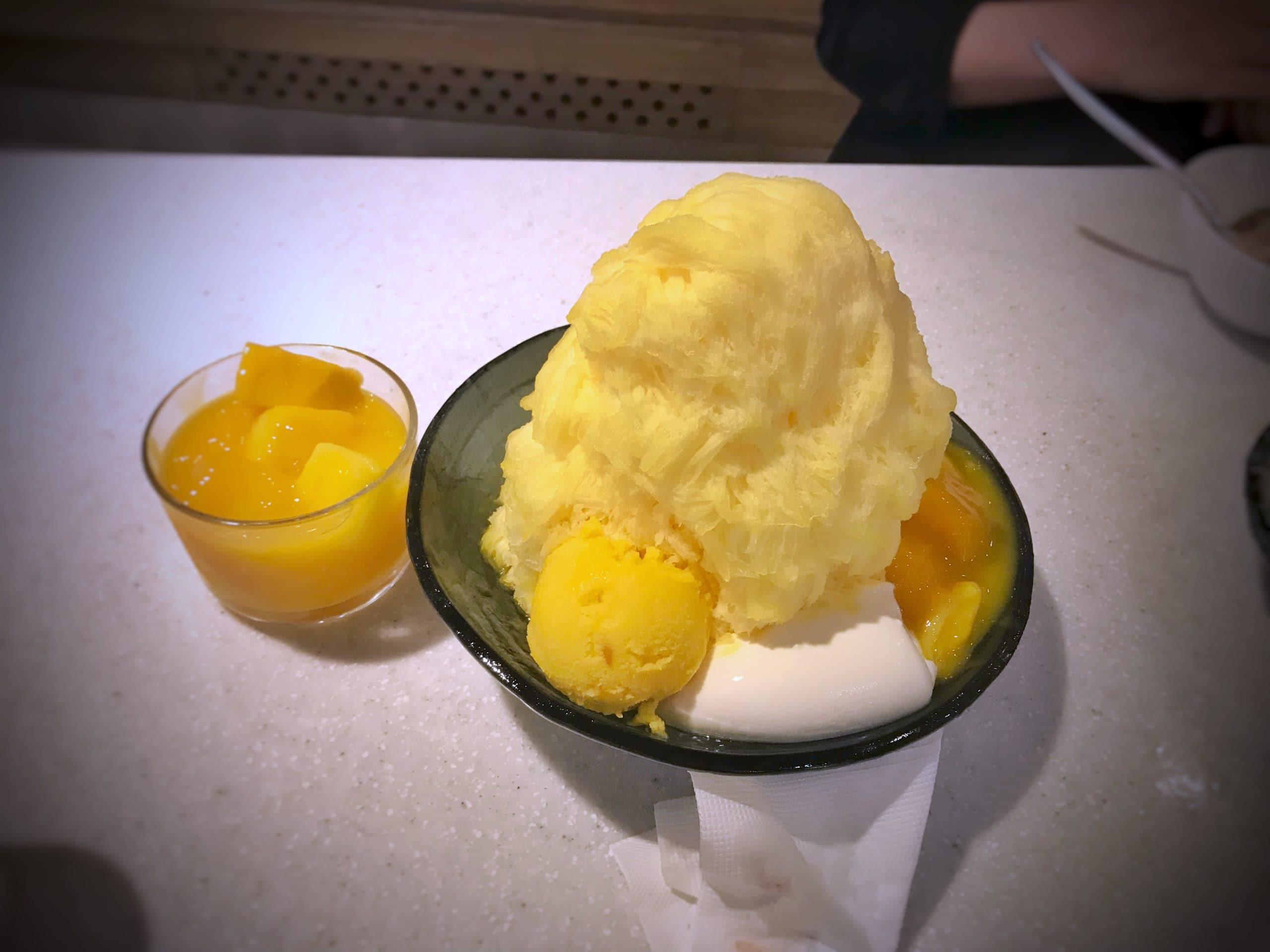 CC BY 2.0/T.Tseng
If you are a fan of mango, you will definitely enjoy this icy treat. Touted by CNN as one of the top desserts in the whole world, Muslim travellers may head to Ice Monster to find out for themselves what the fuss is all about. There will probably be a long queue, but it will be well worth it for a bowl of soft-shaved ice. Topped with fresh mango, mango ice cream, and sweet mango sauce, this explosion of mango flavours is sure to leave you craving for more.
4) Iron Eggs
CC BY SA-3.0/Dromafoobeno
It's fair to say that iron eggs are among the most popular national snacks in Taiwan. To prepare this dish, eggs are recooked repeatedly in sweet soy sauce with herbs and spices, causing the eggs to shrink and turn black. As the ingredients used are all halal, you can enjoy this dish from any street stalls, especially in the popular Tamsui Old Street.
5) Beef Dumplings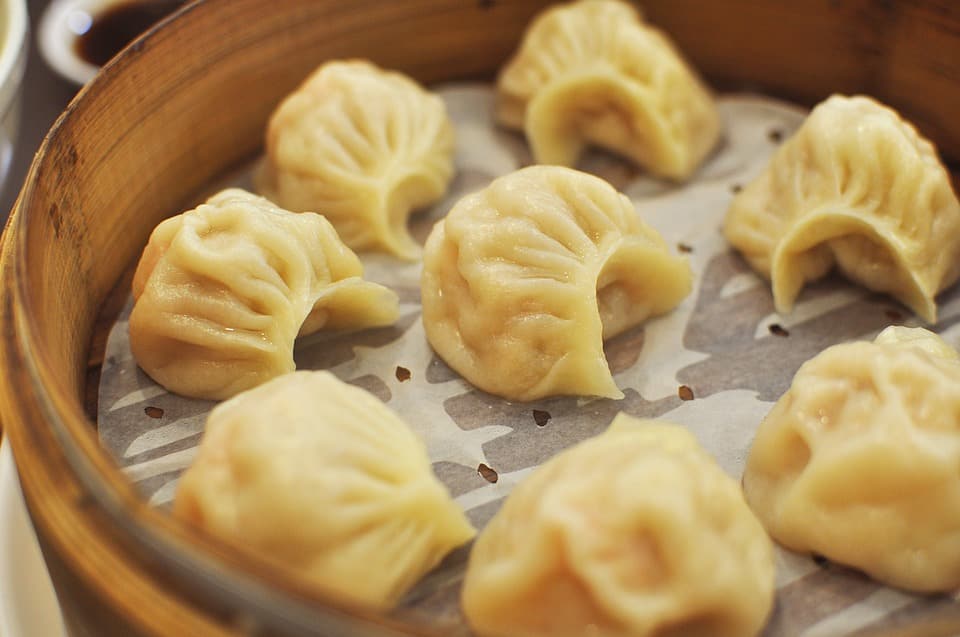 CC0: CC /Pixabay
While the famed xiao long bao (steamed dumpling) usually features pork filling, there's a halal beef option that you can opt for. Try the beef dumplings at Chang's Beef Noodle Shop, a halal-certified restaurant in Zhongzheng District. Bite into the paper-thin dumplings that hold tender pieces of meat and hot broth inside. Be careful not to burn your tongue when slurping the soup!
6) Oyster Omelette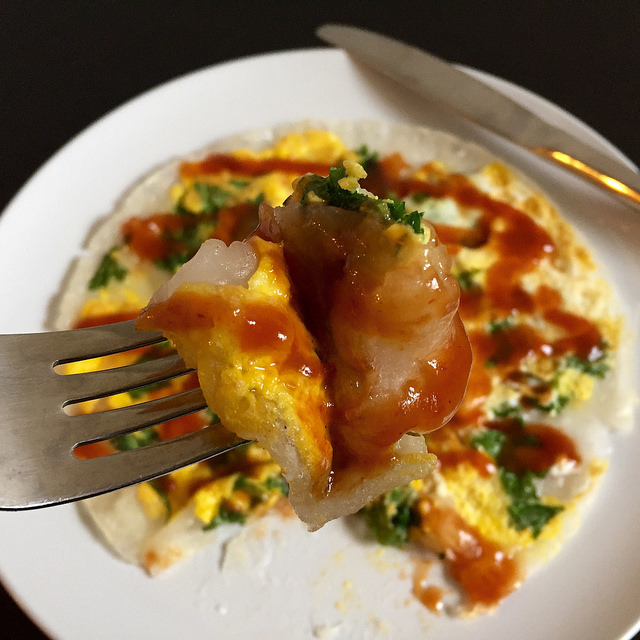 CC BY 2.0/Joy
One of Taiwan's signature foods, the oyster omelette uses three simple ingredients — sweet potato starch, oyster and egg — to create this beautiful and scrumptious mess on your plate. If you're making a trip to Taipei 101, you may want to skip the observatory and head to Ding Xian 101 Gourmet Restaurant on the 86th floor instead. Enjoy halal seafood galore with a spectacular view of Taipei from the sky.
7) Stinky Tofu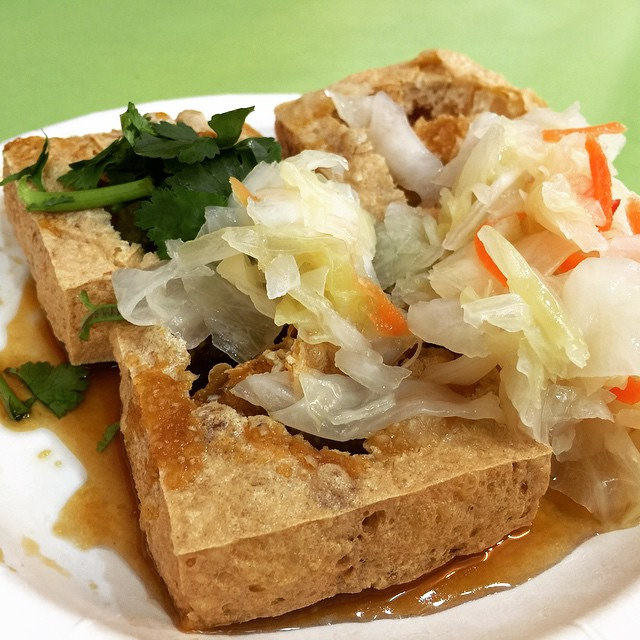 CC BY ND-2.0/Philip Lai
Stinky tofu – love it or hate it, you have to try it! It's a dish as famous as the city itself. The pungent smell of the fermented bean curd has been compared to feet, but give the dish a chance and you may just be pleasantly surprised! Crispy on the outside while remaining soft on the inside, the stinky tofu is best enjoyed while it's still hot, right out of the deep fryer. The best place to try it is at Shilin Night Market – be sure to find a stall that serves vegetarian food only if you're looking for halal food in Taiwan.
8) Moon Shrimp Cake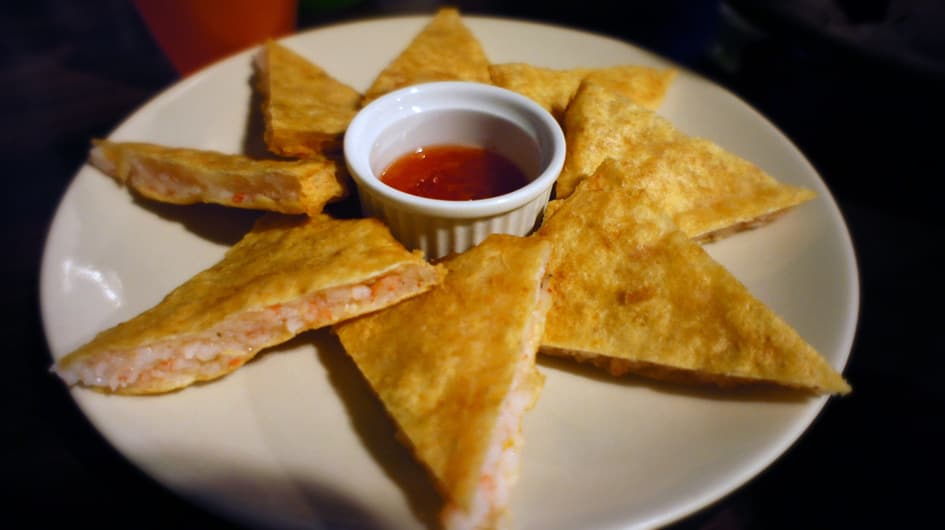 CC BY SA-3.0/Fcu123
The deep-fried moon shrimp cake is another popular must-try Taiwanese street foods. Rumour says that the dish was created and popularised by Thai restaurants in Taiwan but it has since been so ingrained into the Taiwanese food scene. It's another testament of how two cultures meet and result in something amazing!
One of the best places to enjoy this dish is at Tai Xiang Yun Halal Restaurant, a halal restaurant that serves halal Thai food, with a local twist.
Muslim-Friendly Hotels in Taipei

U-Hotel (Ximen)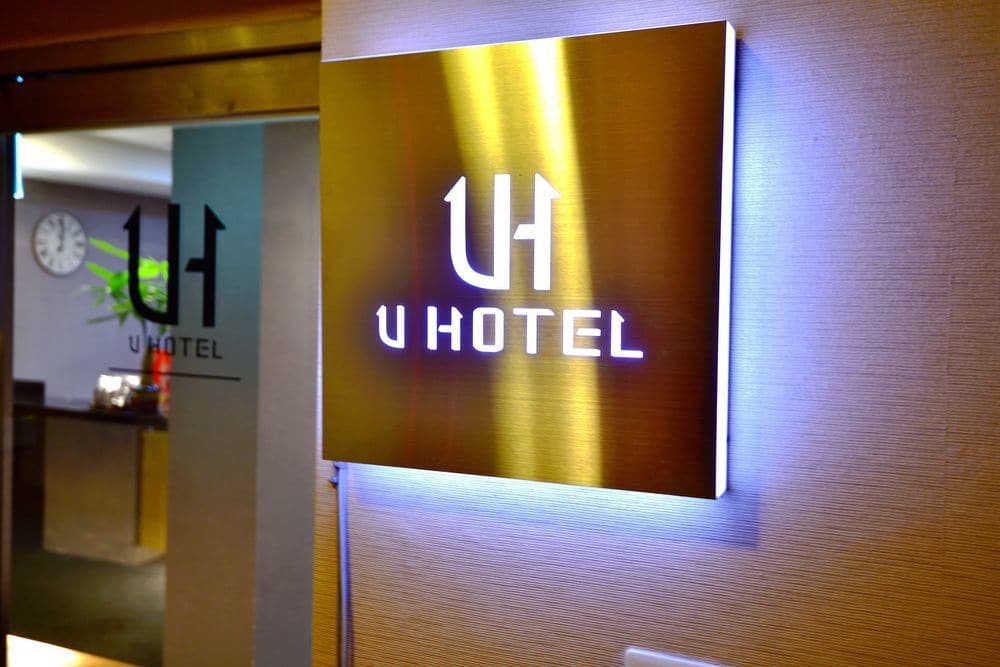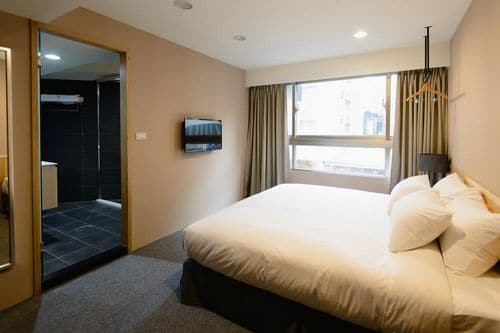 For Muslim-friendly hotels in Taipei, check out U Hotel (XIMEN). Located in the heart of Taipei city and within a short walking distance to the MRT station, this hotel serves a halal breakfast buffet and provides a praying mat and Qiblat direction in the room.
Shangrila Leisure Farm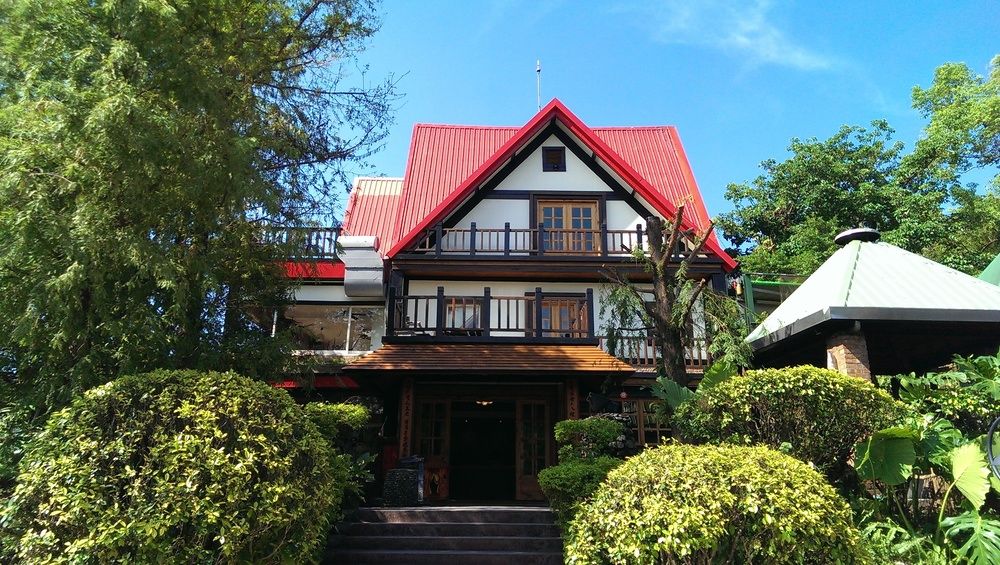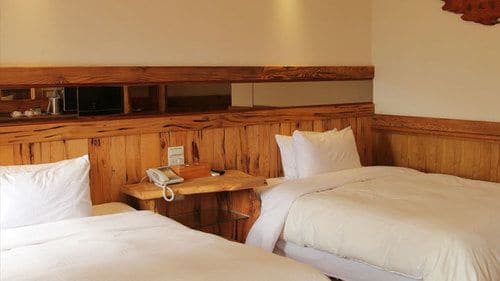 If you're travelling with families to the countryside of Yilan, Shangrila Leisure Farm is my top recommendation. With magnificent scenery amidst the luscious greenery, the hotel itself is an attraction as it offers a relaxing getaway from the hectic city life. Apart from the halal breakfast option and the praying mat provided in-house, the hotel offers plenty of interesting activities such as mochi making classes and traditional games lessons.
[tabs]
[tab title="Where to Stay" icon="entypo-suitcase"]
[button style='blue' icon="entypo-suitcase" url='https://www.expedia.com.sg/Destinations-In-Taiwan.d176.Hotel-Destinations' fullwidth='true'] Top Hotels in Taiwan [/button]
[/tab]
[tab title="Let's Go!" icon="entypo-flight"]
[button icon="entypo-flight" url='https://www.expedia.com.sg/Destinations-In-Taiwan.d176.Flight-Destinations' fullwidth='true'] Flights to Taiwan [/button]
[/tab]
[/tabs]