By Expedia Singapore, on November 20, 2018
An Expert's Guide to Taiwan Night Markets
For a food lover like me, there's nowhere I'd rather be than in Taiwan. In a global ranking of the world's greatest night markets, Taiwan's night markets have conquered two thrones on the list. Night markets play a prominent role in Asian culture, with all the food, smells, hustle and bustle, and hawker traditions. So the best way for travellers to explore and connect with the locals in Asia, is often through culinary discovery.
Unlike most other places in the world, the hustle and bustle often begin in Taiwan after the sun sets. Regardless of whether you are a local or a tourist, Taiwan's street food is an absolute staple in its major cities. Here's a guide for you to explore and experience the best food in Taiwan's night markets!
Eating Your Way Through Taiwan's Night Markets
1. Raohe Night Market
If you are looking for a night market to beat the tourist crowd, Raohe Night Market is a perfect alternative. Besides its rich history as the oldest night market in Taipei, Raohe Night Market also serves one of the best Taiwanese street foods.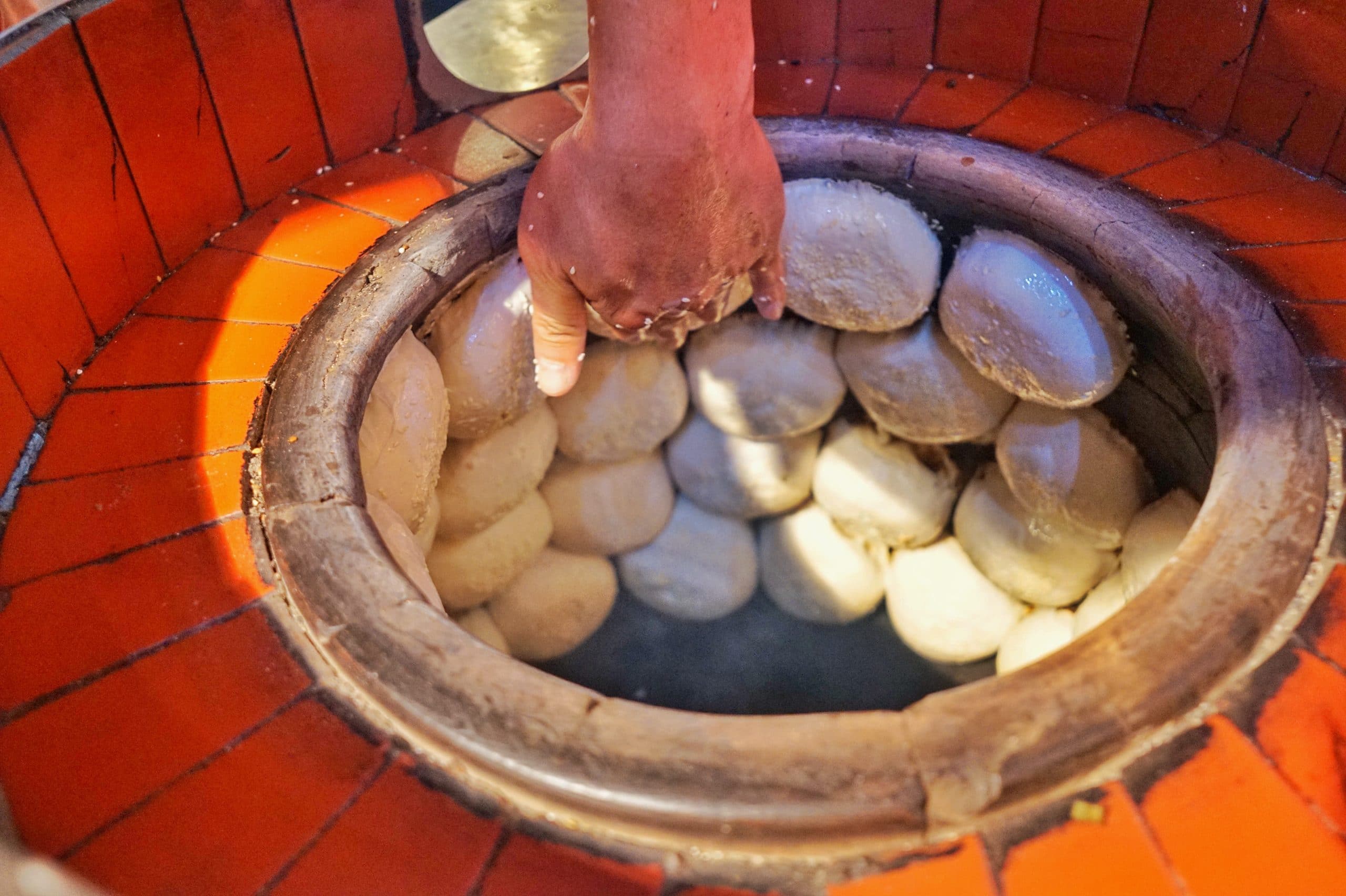 Never leave this night market without trying the iconic Black Pepper Bun aka 'Hu Jia Bing'. Located right at the entrance of the market, you'll see hordes of people queuing just to get a taste of it: the piping hot and fresh-out-of-the-traditional-charcoal-grill pork bun. Crispy on the outside and moist on the inside — its juicy, peppery pork filling is totally to die for!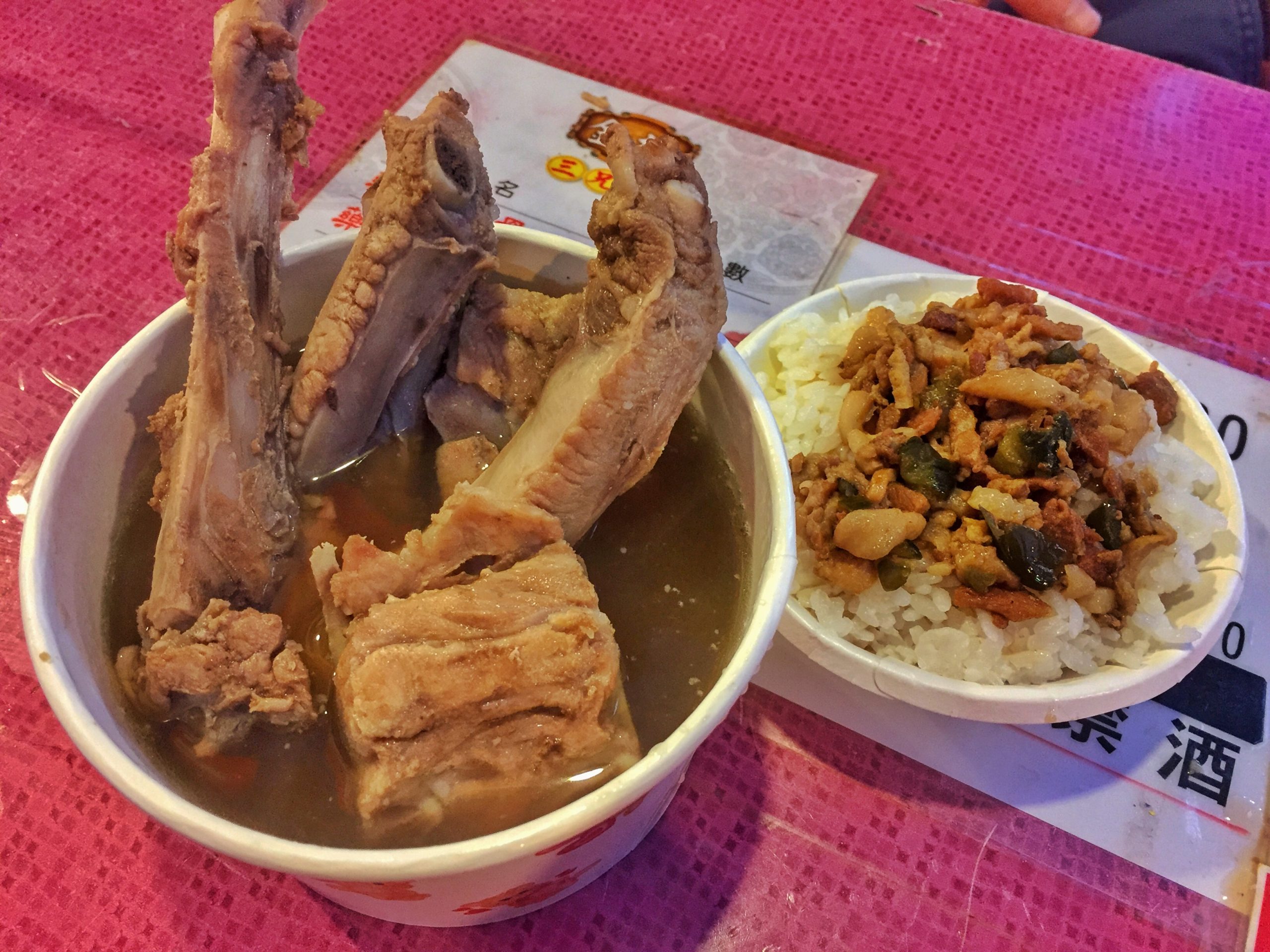 Another must-try Taiwanese food is the pork-bone soup and braised pork rice aka 'Lu Rou Fan'. I always find the rendition of the pork-bone soup slightly similar to the Singaporean Bak Kut Teh — somewhat peppery with a tinge of herbal taste. You can actually get a table in the middle of the busy night market to enjoy your food without having to squeeze in a corner or squatting at the sideroads with your food in hand. The fatty braised pork with warm rice disappeared down my throat in no time. Not to mention, the pork ribs are super tender too!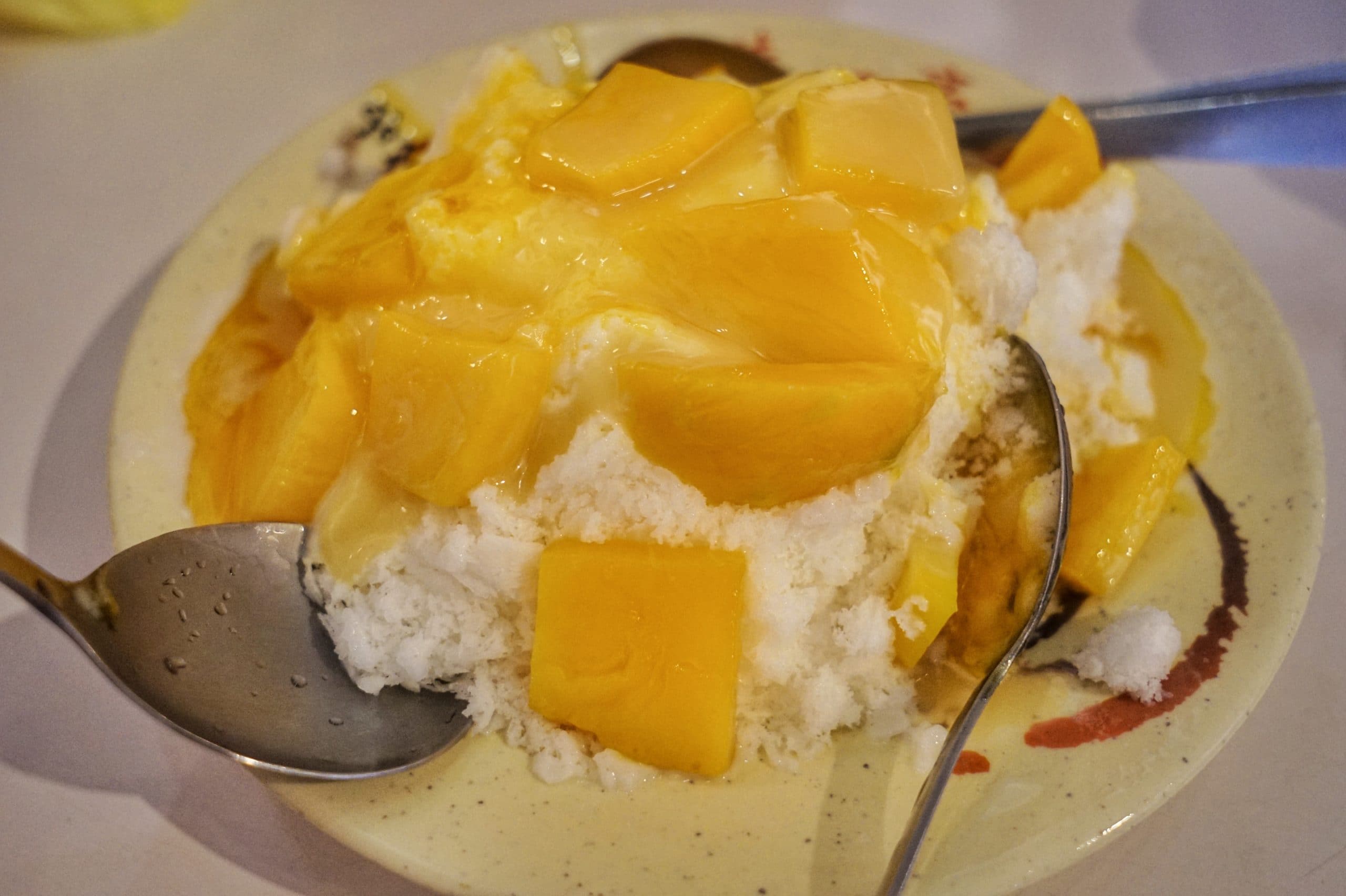 I am not ashamed to tell everyone that my ultimate life quote is 'There's always space for dessert'. Despite all the snacking going on here in this market, I didn't leave until I had some shaved ice. Taiwan is famous for their fruits, not because they are exotic (well, some actually are!) but, because of how fresh and sweet their fruits are. That's officially my favourite dessert to beat the otherwise unbearable summer heat!
2. Ning Xia Night Market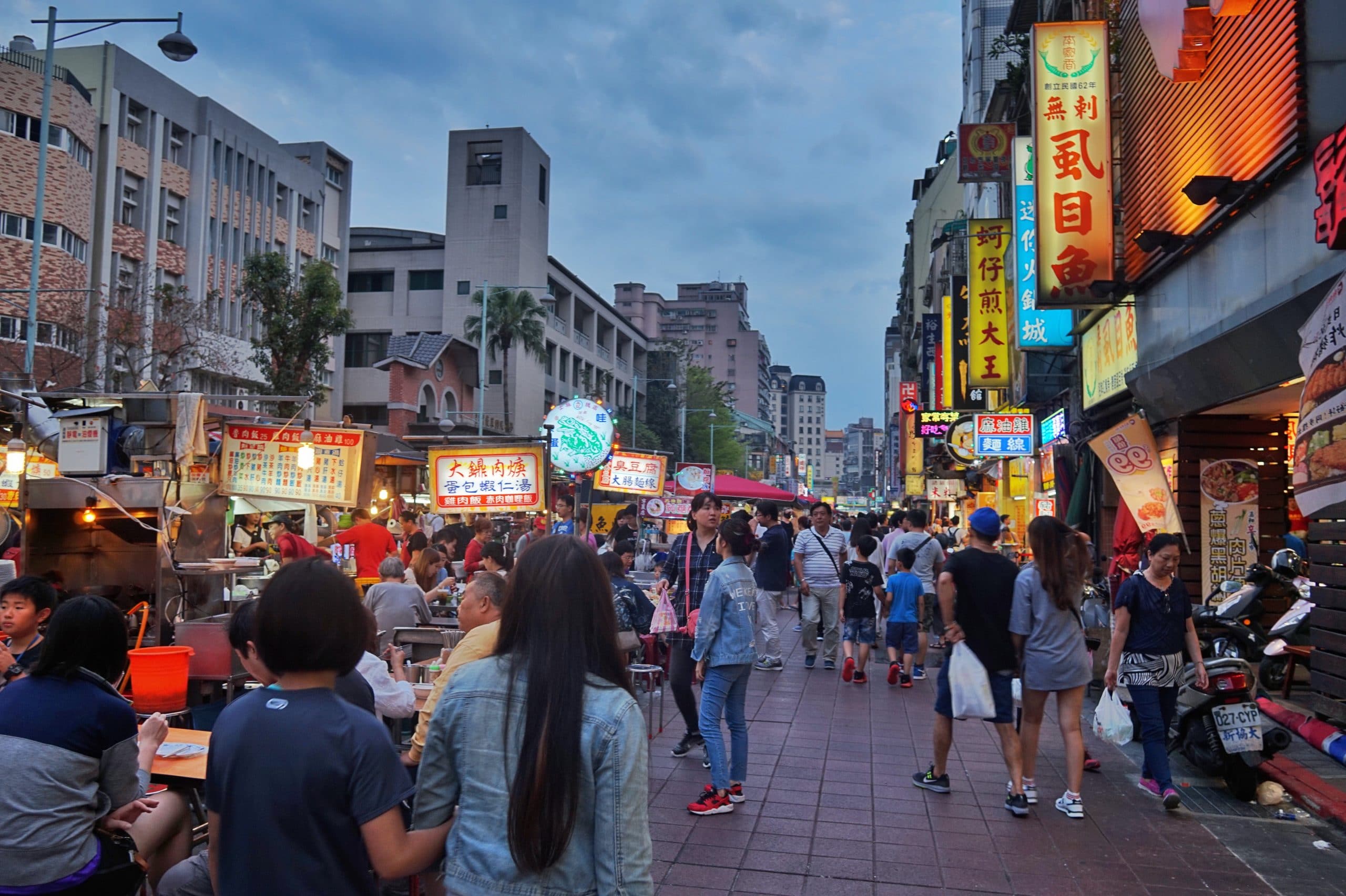 Whenever someone asks for advice to search for the best foods in Taiwan, Ning Xia Night Market is always on top of my recommendation list. To search for a Taiwan night market is easy, but for a good one? This is the place to go!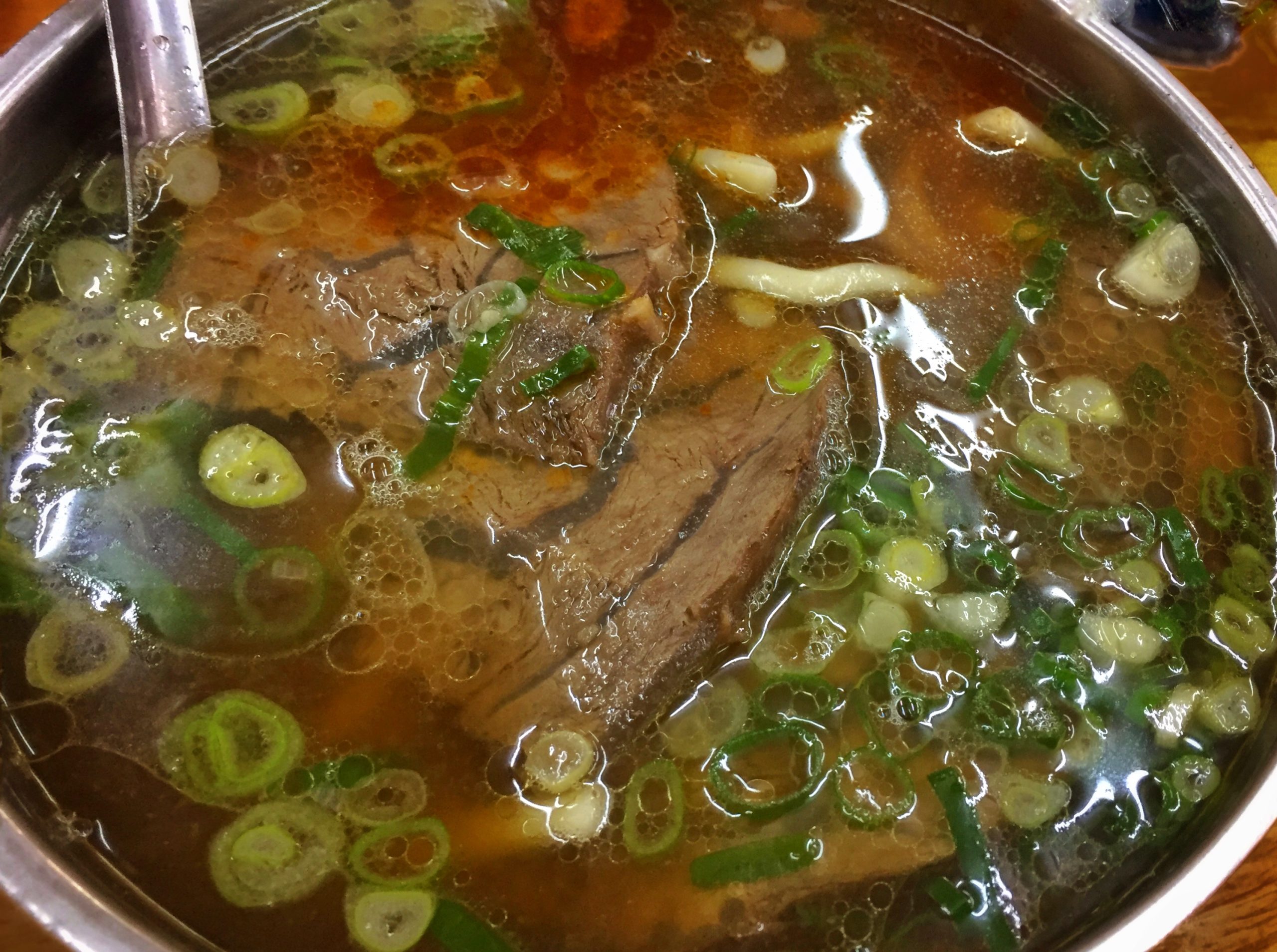 No surprise that beef noodle is declared the national dish of Taiwan. I personally find beef noodles the best food I've tried in Taiwan. Lucky enough, this market is packed with authentic street eats, so finding a bowl of beef noodles is as easy as snapping a finger.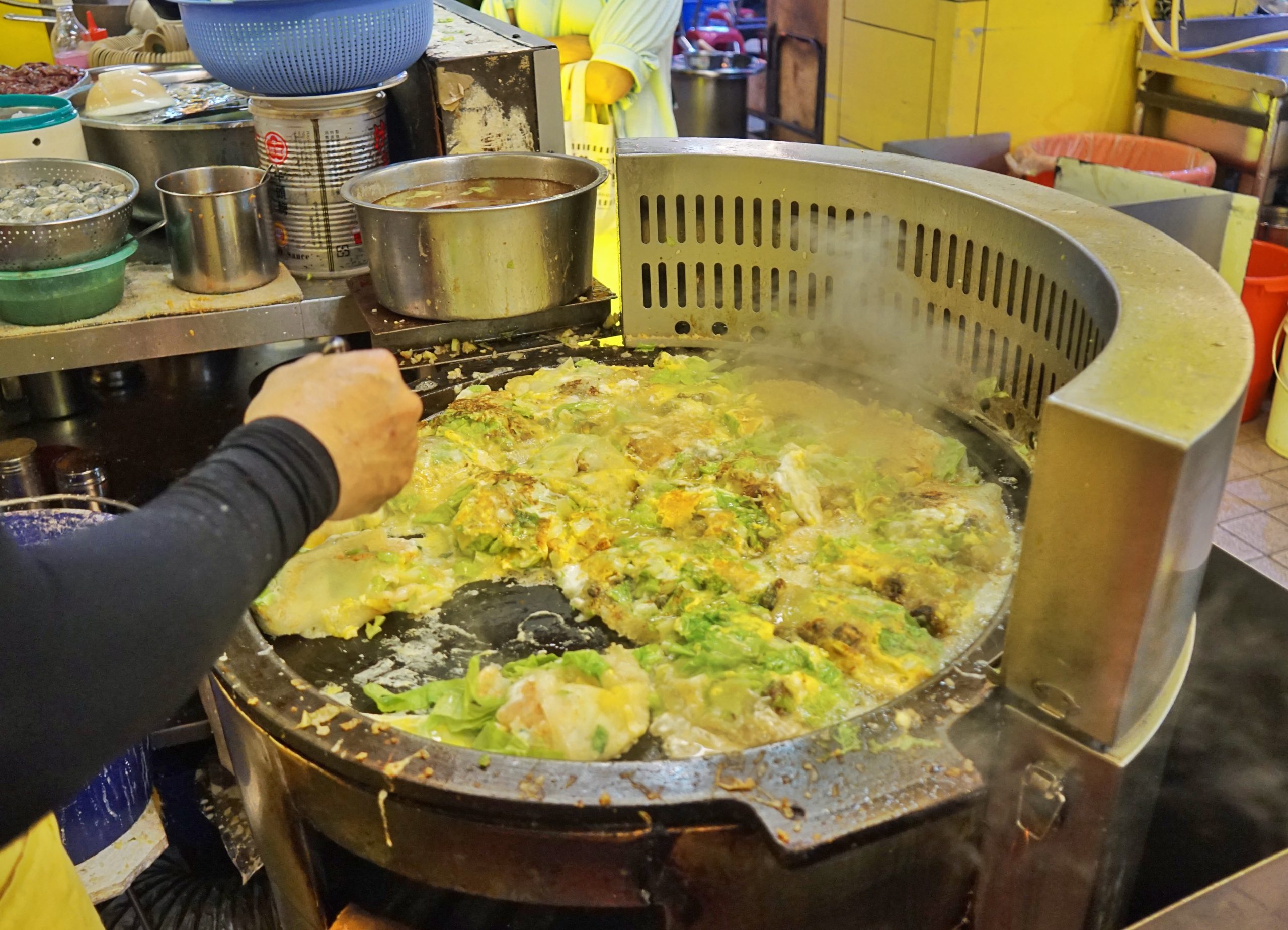 Never leave this market without trying their iconic Oyster Omelette aka 'Or Ah Jian'. The gooey and sticky batter with plump oysters, topped with a bunch of vegetables with some sweet and savoury sauce on the side is the ultimate satisfaction.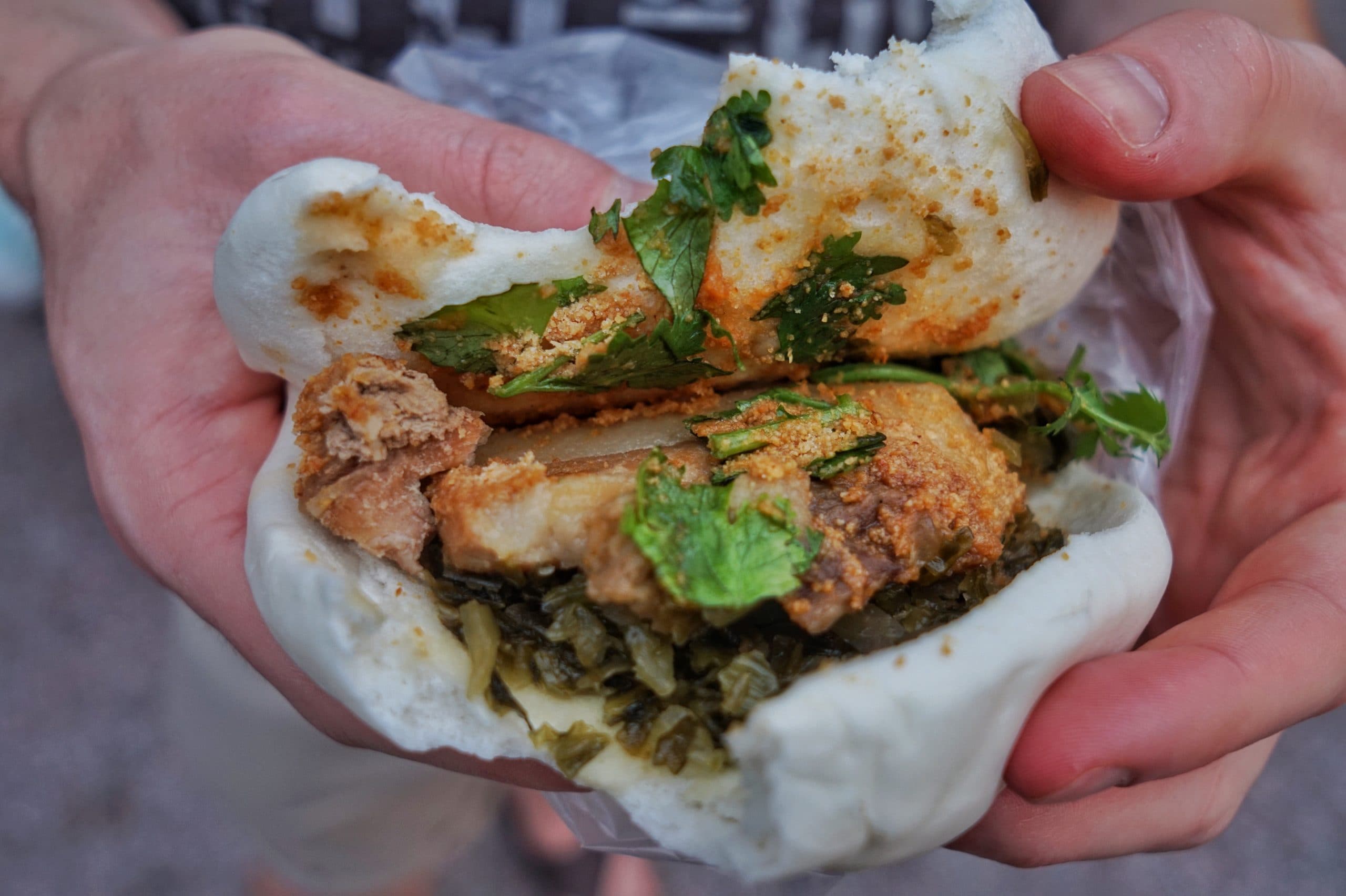 Another signature dish you have to try in this market is the Taiwanese 'Gua Bao'. Gua bao is a Taiwanese hamburger consisting of steamed buns clenching fatty braised pork belly, topped with assorted of fresh herbs like cilantro and pickled vegetables. A hearty and delightful snack!
3. Feng Jia Night Market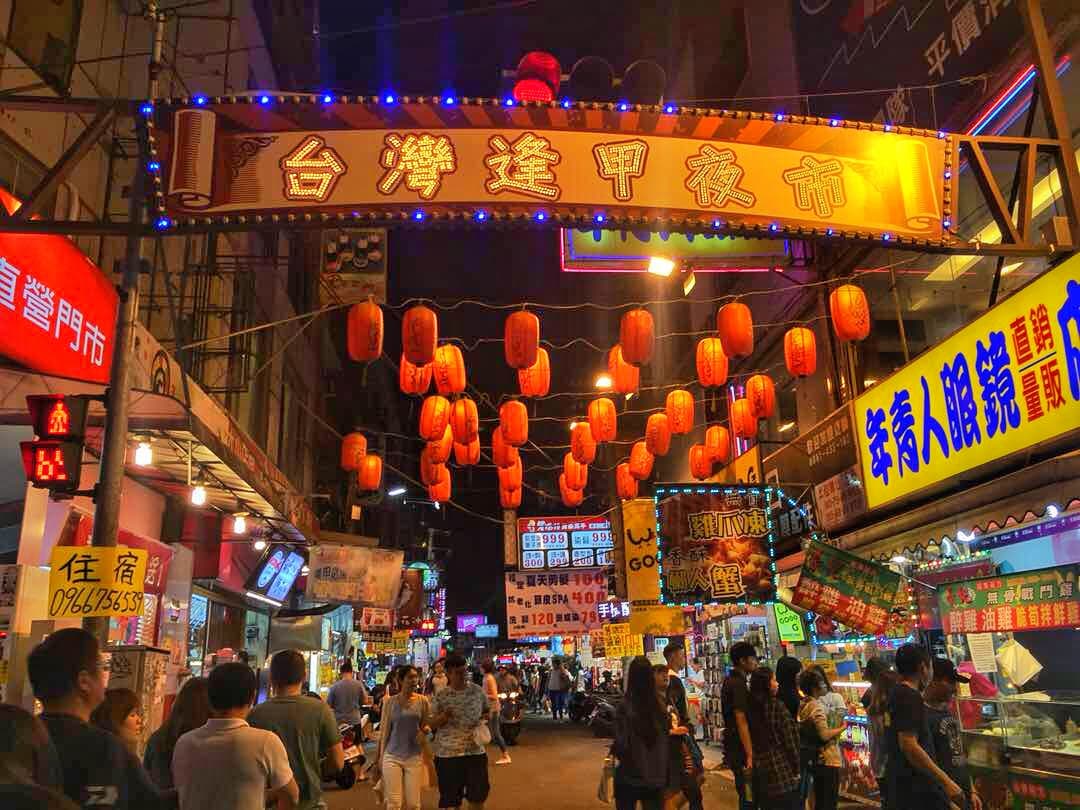 Tai Chung is home to countless exquisite Taiwanese food from local Taiwan snacks to authentic eateries — you name it you'll most likely get it! The food here is distinctively different as it's located right next to Feng Chia University. I love the fact that so many street vendors constantly whip up new creative dishes by innovating the traditional taste into a fun street snack.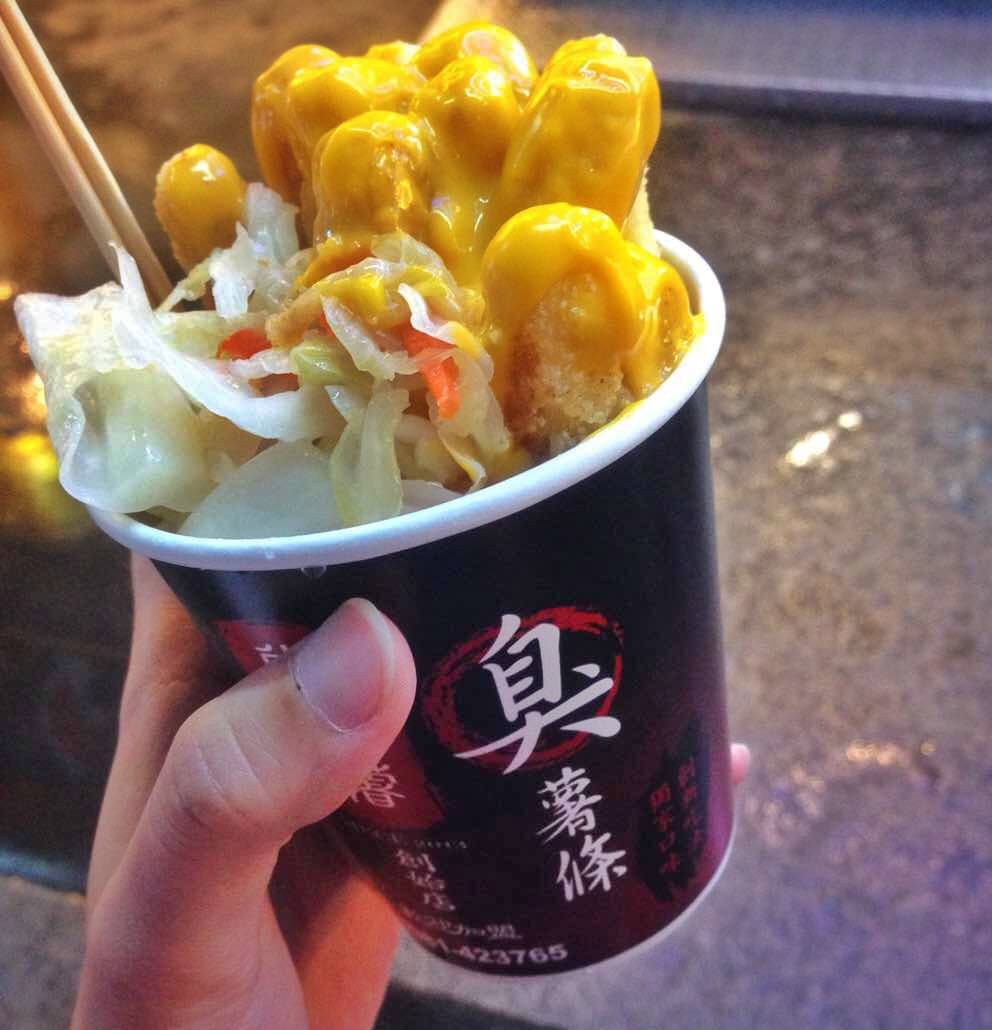 One of my favourites is definitely the Stinky Toufu. Instead of having it served as it is on a plate, I stick to the stinky tofu fries to save my dress from the stinky drips. Crispy, juicy, delicious and most importantly, it's easy to eat.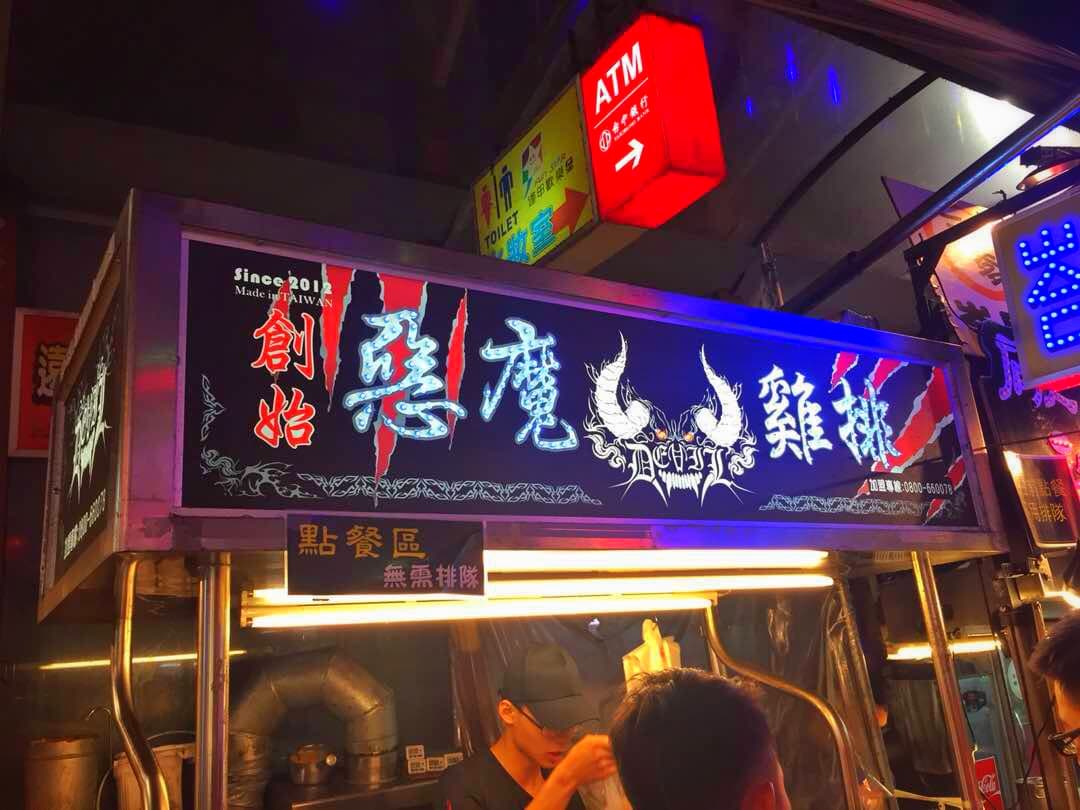 XXXL Chicken cutlet is another Taiwanese snack that no one should leave Taiwan without trying. Originating from Taichung, this deep-fried chicken may be a sinful treat, but trust me when I say it's worth it.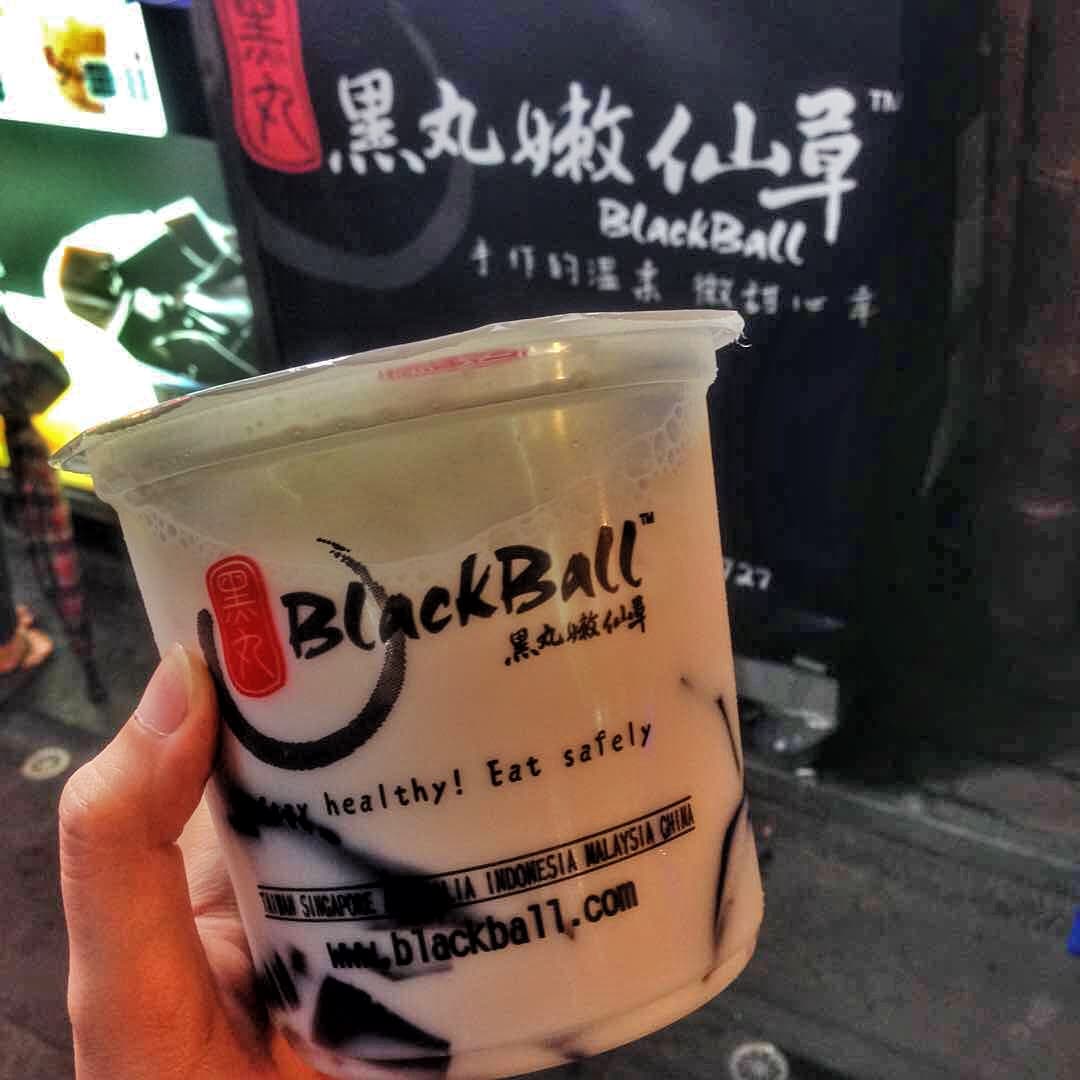 Say hello to the most iconic Taiwanese drink: bubble milk tea. Unlike the typical KOI or Gong Cha bubble teas, the bubble tea that I had here was more refreshing. It came with black jelly, a rather interesting alternative to the usual chewy bubbles. Easy to slurp with a hint of earthy flavours as well.
4. Nan Ji Chang Night Market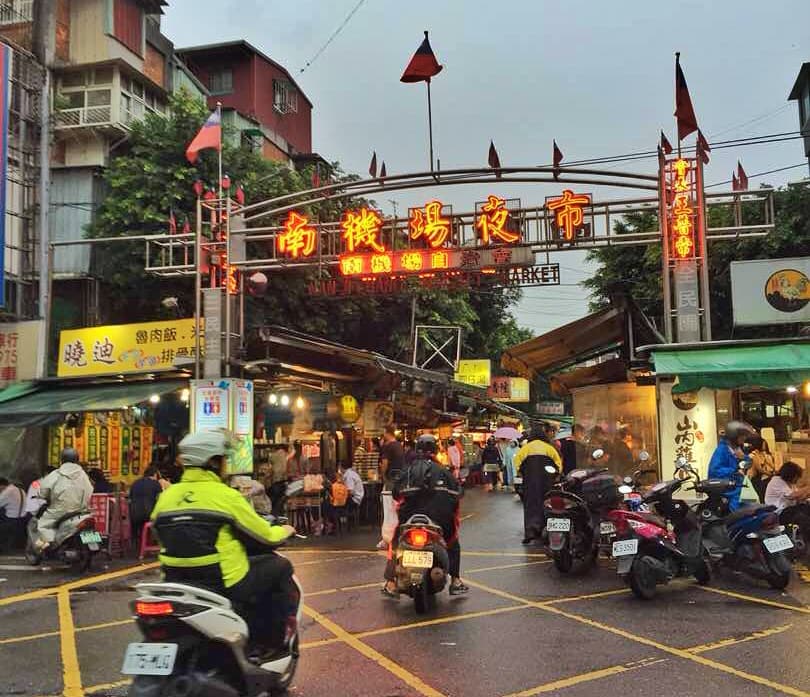 In the middle of the bustling city of Taipei, here lies a night market that specially caters to the locals' taste buds. In this market, you'll still find typical street snacks like Taiwanese grilled sausages and fried pork cutlets. However, that was not what I was there for; I was in for the exciting dishes!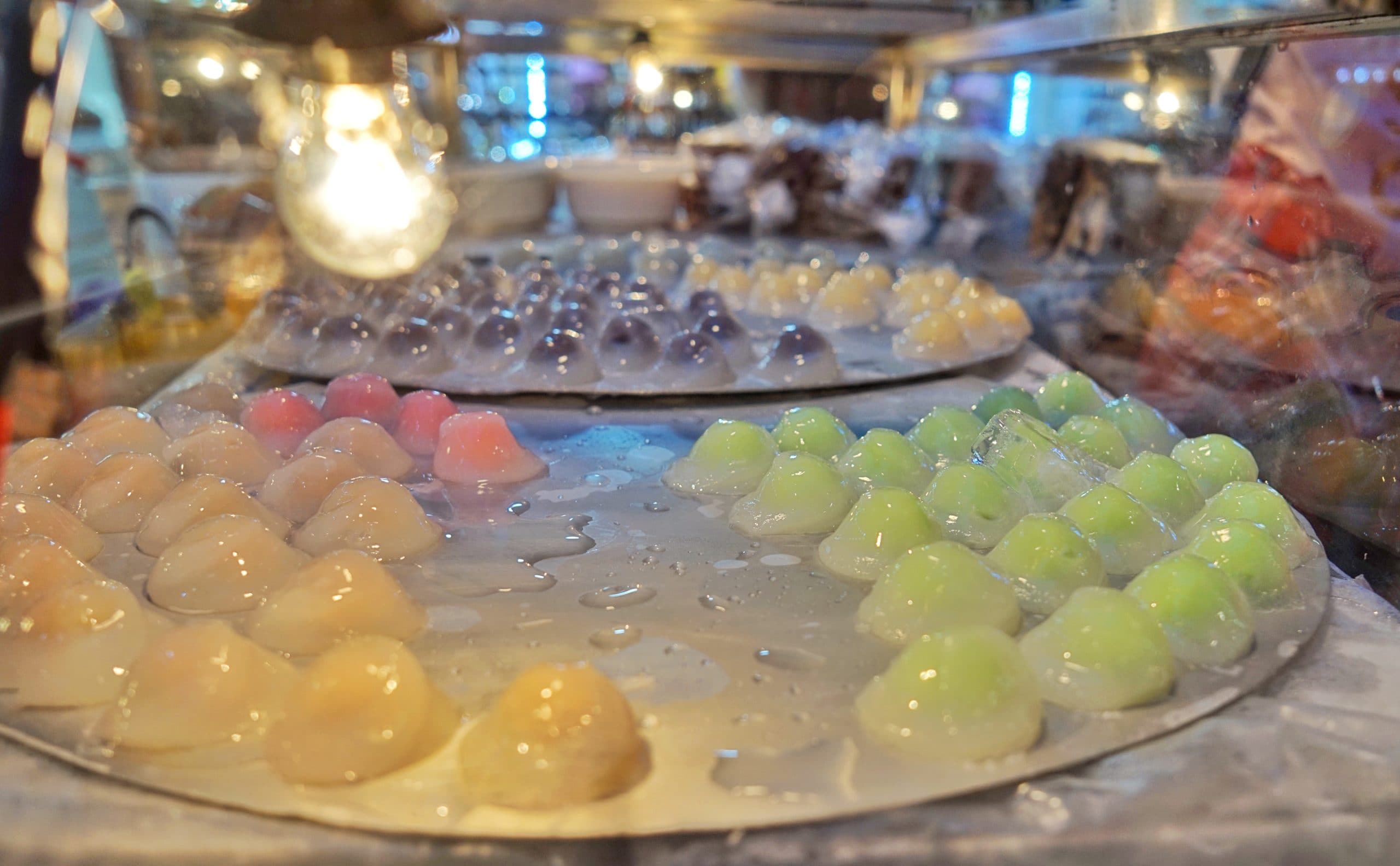 'Liang yuan' is a very traditional snack commonly sold by street vendors on a pushcart with a chunky block of ice underneath to keep it cool. Before the evolution of boba in bubble milk tea, the Taiwanese used to beat the heat with this sweet treat. Even though it's no longer a popular snack to be found in many markets, my old soul was so happy to find it here.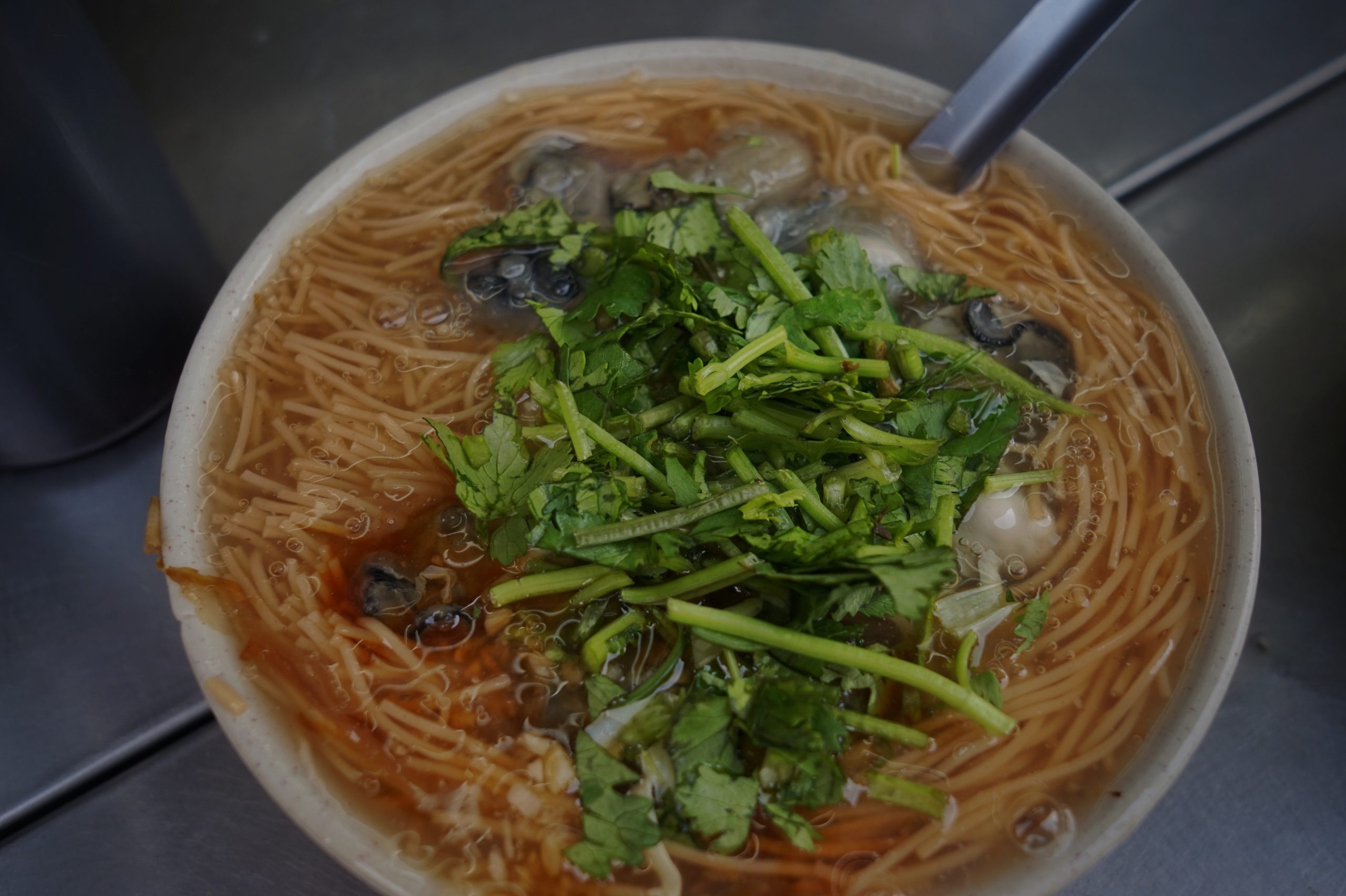 Oyster vermicelli has built a solid reputation out here, and the best way to get your hands on the most authentic version is at a local market. The slightly spicy and sour broth was so comforting in the cold of the night. It also came with quite a generous amount of plump and juicy oysters. I wiped the bowl clean within minutes!
Don't leave Taiwan without trying the spring onion pancake. Although it's a common snack across all night markets in Taiwan, I find the version at Nan Ji Chang Night Market rather interesting as it's served with some sweet and savoury sauce with chilli on the side.
5. Liu He Night Market
If you're ever in the Southern part of Taiwan, this night market at Kaohsiung is a must visit. Located not too far from Formosa Boulevard MRT station, Liu He Night Market is a paradise of seafood and a tiny enclave for barbecue street vendors.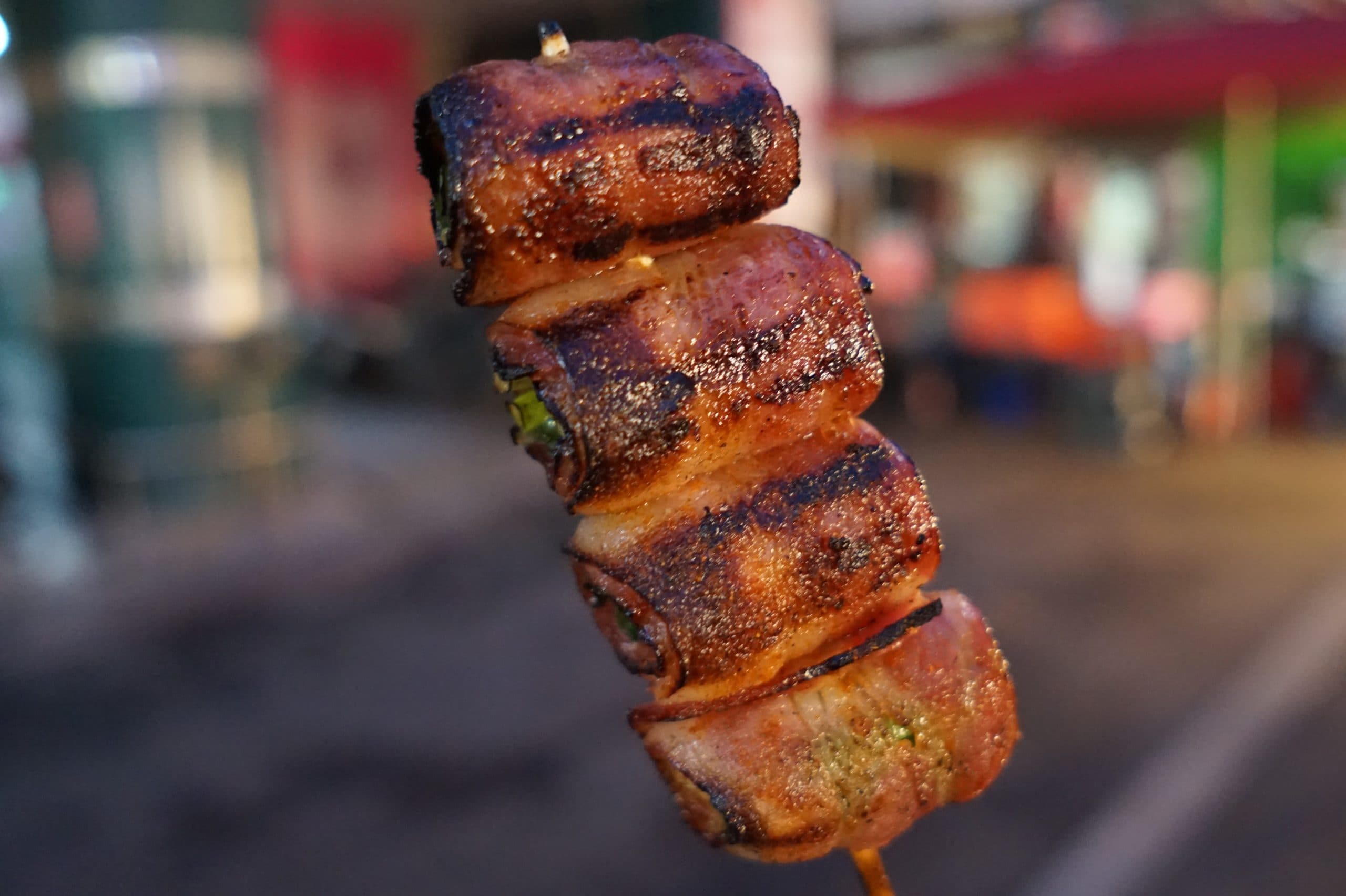 This skewer stall is one of my favourite Taiwanese snacks during my trip. It's smoky and crispy, and the sauce? Out of the world flavourful! I highly recommend this stall if you have a chance to visit this market. Their street cart is located directly at the entrance of the market so it's hard to miss it!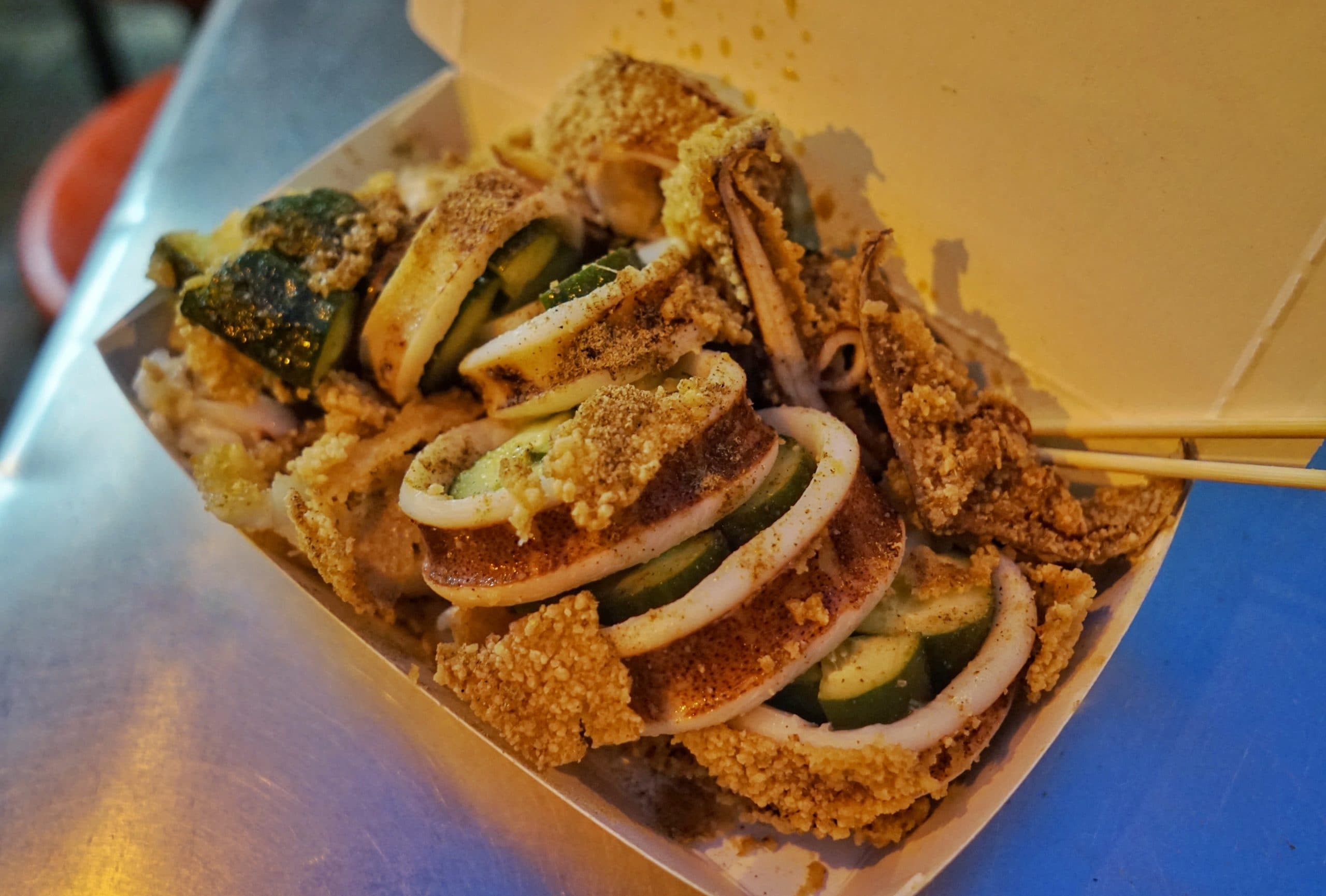 For all the sweet tooth out there, try this invention. Grilled cheese with mochi, topped with sweetened condensed milk and a handful of grounded black sesame? A guilty sweet pleasure, but yes! A million yeses if possible. I loved this combination of sweet and savoury, and also the chewy and crunchy texture from the mochi and sesame, respectively.
The last time we visited Kaoshiung, we booked our stay here at the Indigo Hotel. This was my top favourite of all the hotels I stayed throughout the trip. Strategically located 2 minutes away from MRT station, the hotel is stylish, new and, the best of all, blessed with a stunning view.
6. Linkou Night Market
Just a little way up north, out of Taipei, there's an underrated night market at Linkou District in New Taipei City. If you want to avoid the tourist crowd but still get surrounded by authentic Taiwanese street food, this market should be in your list. There are so many delicious Taiwanese foods to choose from, but the best food here is the 'Lu Wei', essentially everything that's braised.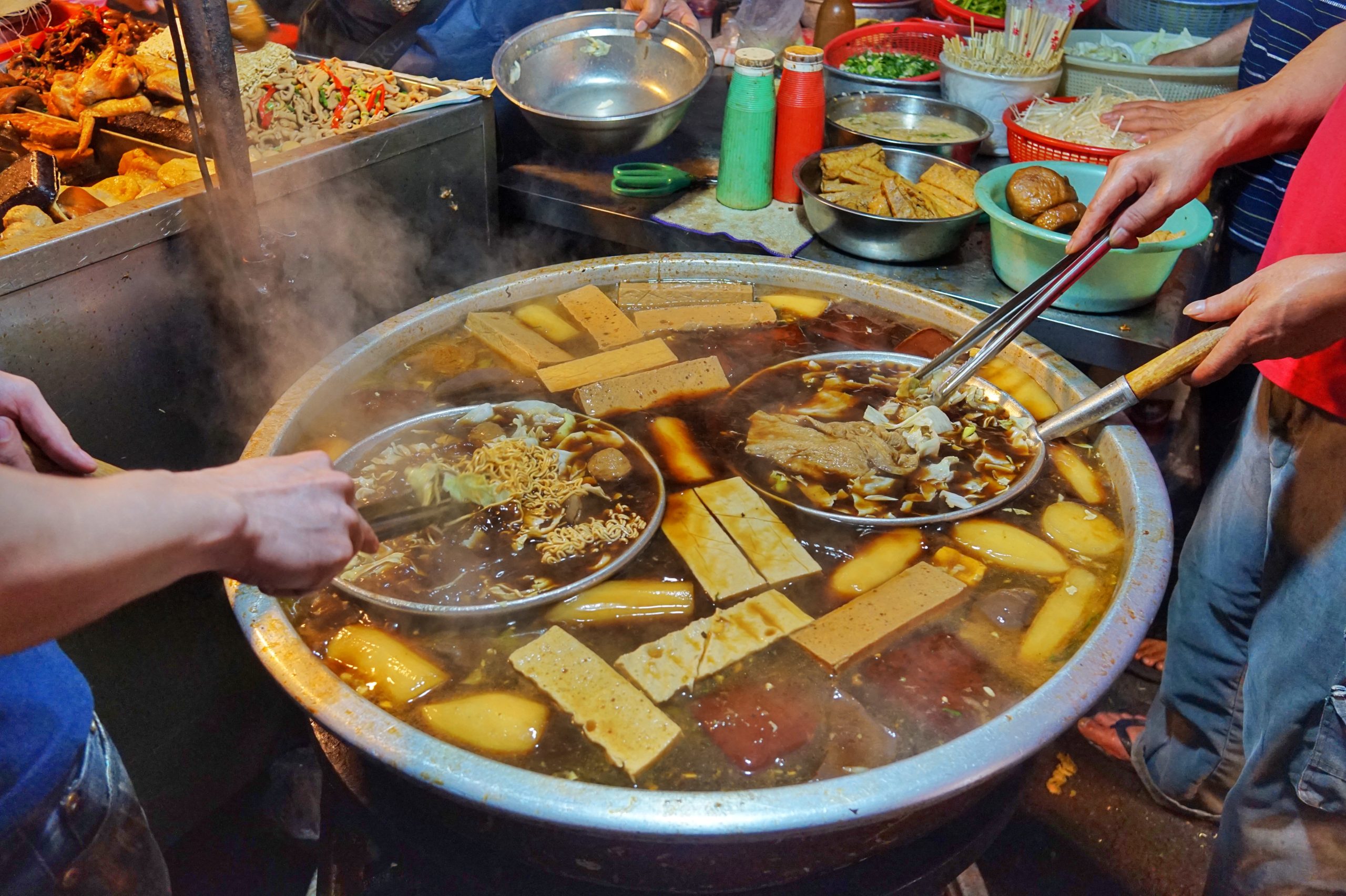 Upon entering this market, the smell of Chinese five spices will hit you in the face. The best advice is to follow the aroma! Don't get put off by the long line of locals patiently waiting to get a taste of the gigantic pot of braised goodness. You can pick and choose your favourite ingredients: vegetables, assorted meats or even coagulated blood spread neatly on the table. The vendor will then blanch them in a bubbling spice pot, and voila, it's ready to be served!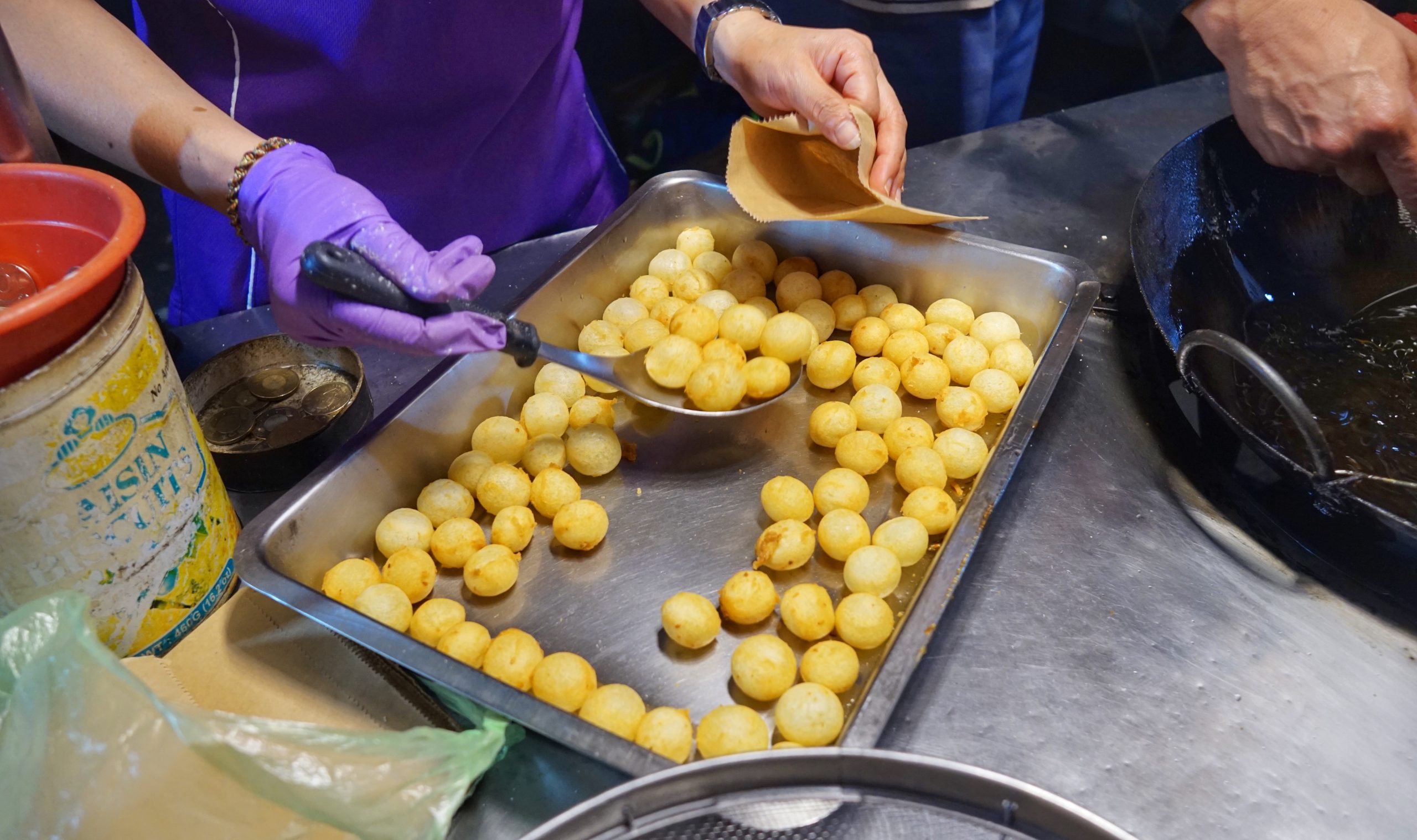 I just couldn't stop chewing. I went deeper into the market to find some fluffy and gooey sweet potato balls that puffed up like a balloon. Crispy on the outside, and moist in the inside without being too sweet.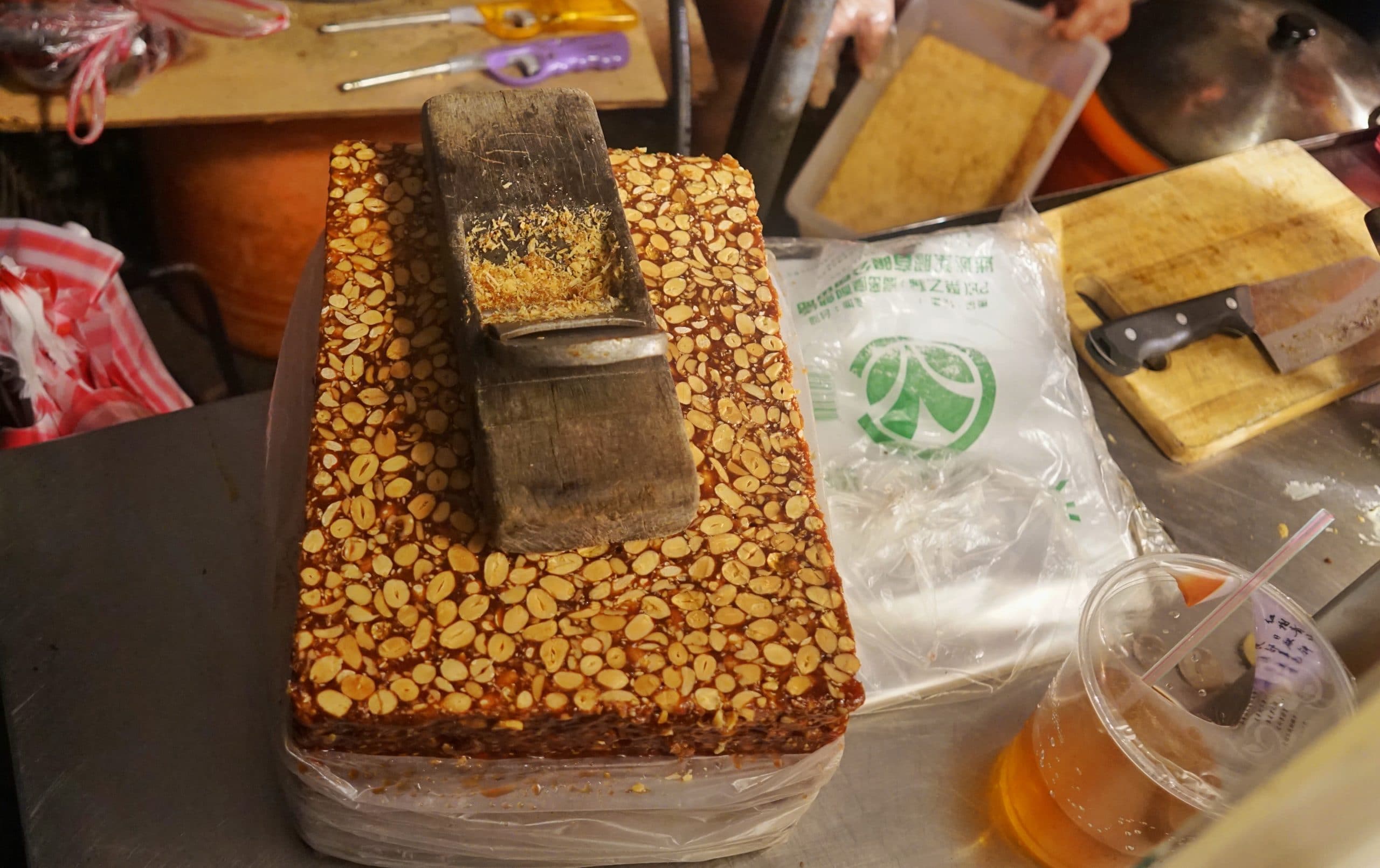 Instead of having an ordinary ice-cream in a cup or in a cone, the Taiwanese have taken things to a whole new level. This rolled up ice-cream was heaven on earth. The melt-in-your-mouth peanut candy is thinly shaved and wrapped up in a popiah skin. It may seem odd to most Singaporeans who are so used to the savoury version of popiah, but I can say that this was definitely a positive surprise.
Personal Travel Tips
How to know which stall to choose: Go to where the queues form. Local-approved stalls never disappoint.
Bargaining: Typically, you don't bargain at a night market in Taiwan. Unless it is said otherwise. Just walk away if the price doesn't suit your budget.
Transportation: The easiest way to travel in Taiwan is by MRT or cabs. Cheap and efficient.
Best time to visit night market: The later you go to a night market, the more crowded it is. Avoid going there late. Best time to visit is around 5-6pm local time.
By Racheal Koh