By Expedia Singapore, on November 2, 2015
Shopaholics Treasures – Buying Luxury Brands Where They Were Founded
For shopaholics, one of the sweetest treasures of travelling is the chance to buy our favourite brands from the very place that first made it. It's birthplace. A chanel bag direct from the flagship store in Paris, a Swiss Army knife from Switzerland, a hat from Australia to play Crocodie Dundee. Just like a Rolex handed down from your grandfather is not quite the same as buying a watch from the local mall yourself, though they may both be precious.
When you've bought it in person from an iconic store or from the place it first sprung onto the world, it makes each item extra special. Then you've not only bought something with a history, but because you've travelled far to get it, you've added your own history to it.
Too add a badge of honour to your shopaholic's belt of accomplishments, our travel experts know a thing or two about splurging on luxury and locally handmade goods during their travels. Here they share their special finds and expert tips.
Channel Your Inner Audrey Hepburn
Where: Tiffany & Co. in New York City
Recommended by Shopaholic: Kasey Clark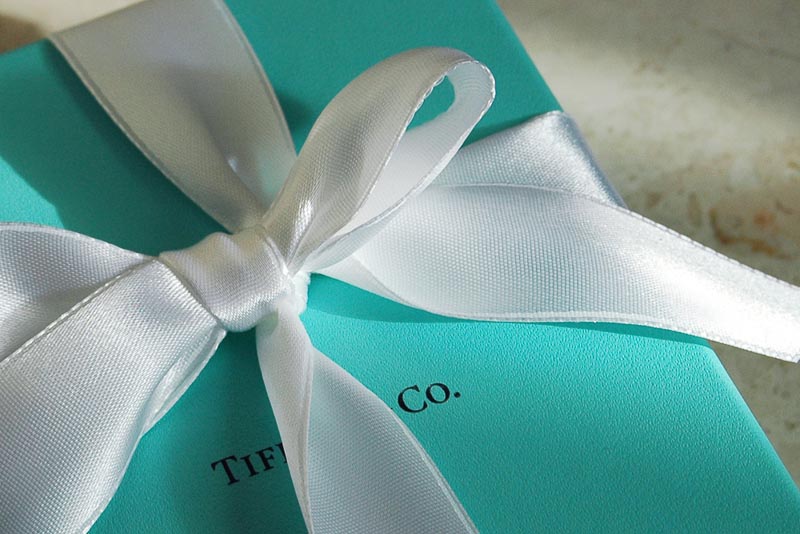 minxlj
There's a reason Audrey Hepburn had Breakfast at Tiffany's. Nothing says New York shopping nirvana like a trip to Tiffany & Co.'s flagship store at 727 Fifth Avenue in Manhattan.
So much more than a mere errand, shopping at Tiffany's should be an extraordinary experience. Take your cues from Hepburn: grab a coffee and a cronut and retrace her steps, pausing for a moment to savour the morning and the store's famous facade before venturing in, browsing the bling and setting your sights on an iconic little blue box.
I've walked out with lovely Elsa Peretti earrings and a necklace, but serious shoppers know that Tiffany's is synonymous with the world's best diamonds. Tiffany's in-store diamond experts will take you on a precious-gem journey well beyond the famous 4Cs to show you stones of uncompromising quality. In fact, 99.96 per cent of the world's diamonds don't live up to Tiffany's standards. Go ahead and try on the 0.04 per cent that do.
Look Hot and Sweatery
Where: Handknitting Association of Iceland in Reykjavik
Recommended by Shopaholic: Becky Wicks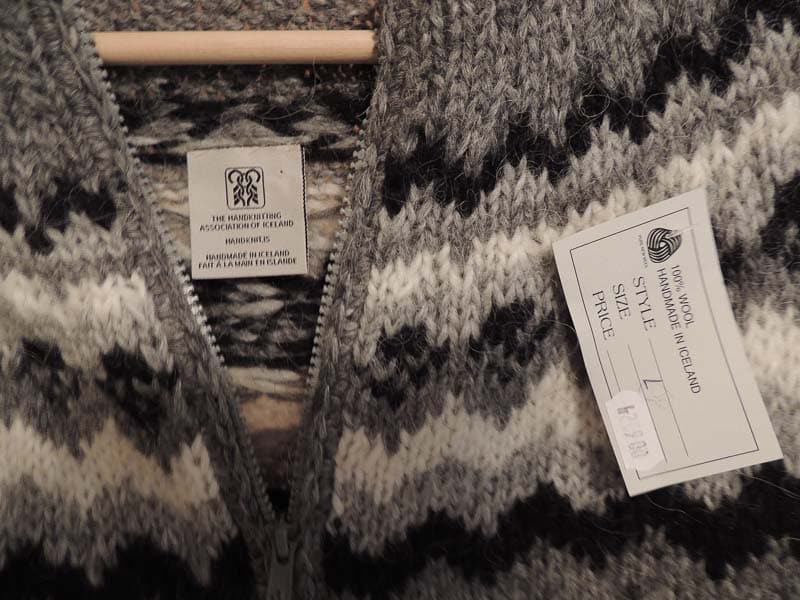 Upupa4me
In Iceland's Reykjavik, you can't miss the uniform woollen sweaters – there are more people wearing these circular yoke items known as lopapeysa than anything else. If, like me, you're wondering why, it's because the wool comes from a special kind of subarctic sheep that sports two kinds of fibre – one that's water resistant and one that's insulating. The resulting sweaters are so warm they're often worn without coats, and some are so luxurious they can cost thousands of dollars once exported!
Get yours from the source at the Handknitting Association of Iceland (Skolavordustigur 19, Reykjavik 101). They come in thousands of designs and styles and all are made by Icelandic women who've been knitting and pearling for years. The assistants will be only too happy to sell you your own wool so you can knit one yourself – if you can be baa-thered, of course.
Slice and Dice like a Sushi Master
Where: Masamoto at the Tsukiji Fish Market in Tokyo
Recommended by Shopaholic: Helen Alexander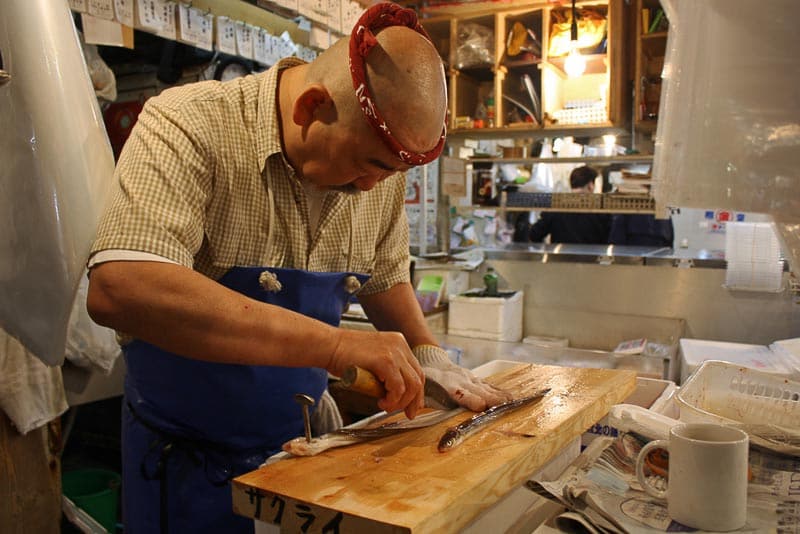 istolethetv
For me, life's little luxuries are less about handbags and high heels and more about kitchenware. And when it comes to sleek, super-sharp knives that make slicing and dicing a doddle, you can't beat the stores that line the outskirts of Tokyo's frenetic Tsukiji fish market. From 6am every morning (apart from Sundays), Masamoto's skilled craftsmen work with carbon steel to forge a range of professional knives – from slim sushi blades to scary-looking cleavers.
The company was founded in 1845 and is currently overseen by seventh-generation owner Misao Hirano, so buying a knife stamped with intricate calligraphy is like buying a little bit of history. It will certainly last a lifetime, with customers popping back again and again to get their knives expertly sharpened. For an added hint of luxury, ask for your initials to be engraved in the handle, and your purchase wrapped in pretty printed paper until it resembles a little origami parcel.
Credit Crunch at Chanel
Where: Chanel in Paris
Recommended by Shopaholic: Karen Tee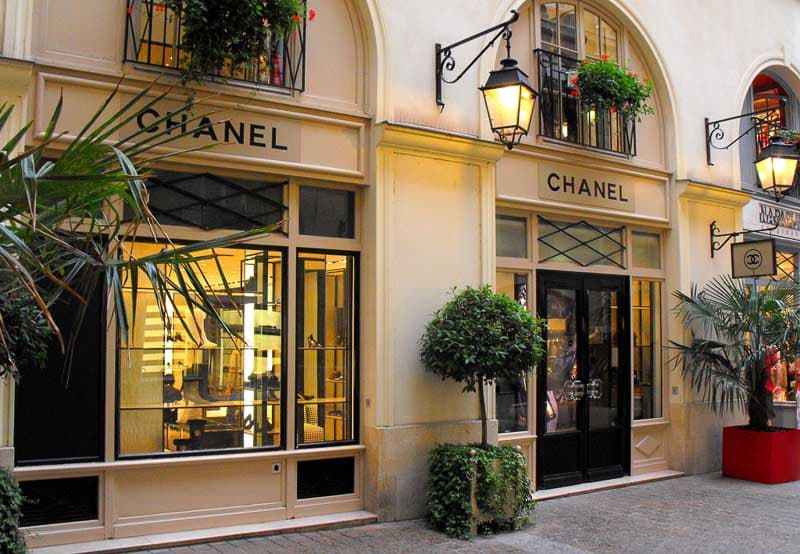 Spixey
On a trip to Paris, as a long-time fan of Chanel, I just had to schedule a pilgrimage to the flagship boutique on Rue Cambon, the first ever boutique that Coco Chanel herself established. Despite the hordes of tourists, I managed to catch the attention of a sales assistant. She nodded and produced a box, opening it with a flourish.
Before me sat my dream bag – a cream lambskin Classic Flap – so subtle and elegant that I could picture it matching any outfit, whether casual or formal. Immediately I noticed a few other customers stopping to stare at my bag, and without further prompting, I produced my credit card to seal the deal.
If you need another reason to visit this historic boutique, besides getting bragging rights for snagging the purse of your dreams in Paris, you'll also get to experience some extra-special luxuries such as a coat check and pretty paper camellias on the packaging of anything you purchase!
Lust for Leather
Where: Koux or Murillo 666 in Buenos Aires
Recommended by Shopaholic: Amy McPherson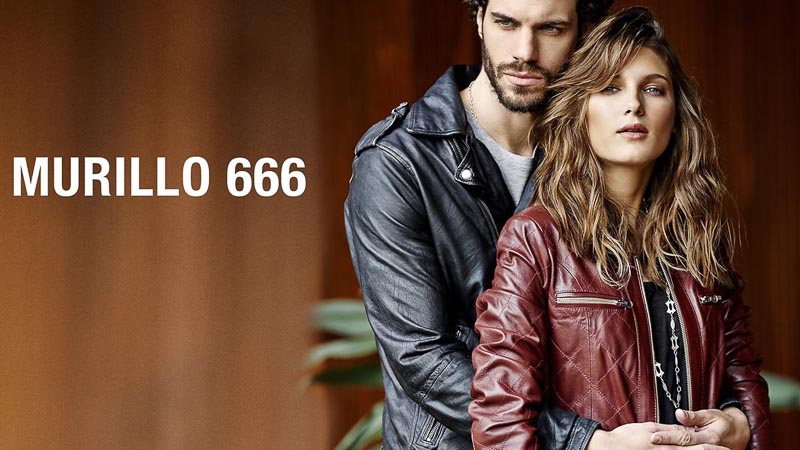 Murillo
For a long time, my impressions of leather fashion were associated with biker gangs and services of the kinky kind, but a visit to Buenos Aires changed my mind about leather forever. This is a city proud of leather, and you can get leather goods tailored to your own design and liking at reasonable prices.
There will be lots of touts on Calle Florida luring you to nearby smaller stores, but for reputable leather-goods merchants, take the subway to Malabia and walk into Koux or Murillo 666, where you can pick up genuine, high-quality leather jackets, bags, shoes or belts in standard designs or made to order.
Feature Image by Maegan Tintari
Image Credits: Images licensed under Creative Commons 2.5