By Aditi Shukla, on January 26, 2018
Koh Phangan: How to Werewolf Like a Boss at the Full Moon Party
Check the lunar calendar – get set – party!
Think of full moon, fancy party props, crazy neon lights, endless buckets of ice and drinks, and a night of relentless dancing. This pretty much defines the norm of the famous (or infamous) party that takes place in Thailand. You know what I'm talking about — The Full Moon Party of Koh Phangan, of course! Here are some tips help you survive the party like a pro.
Dancing Under the Full Moon in Koh Phangan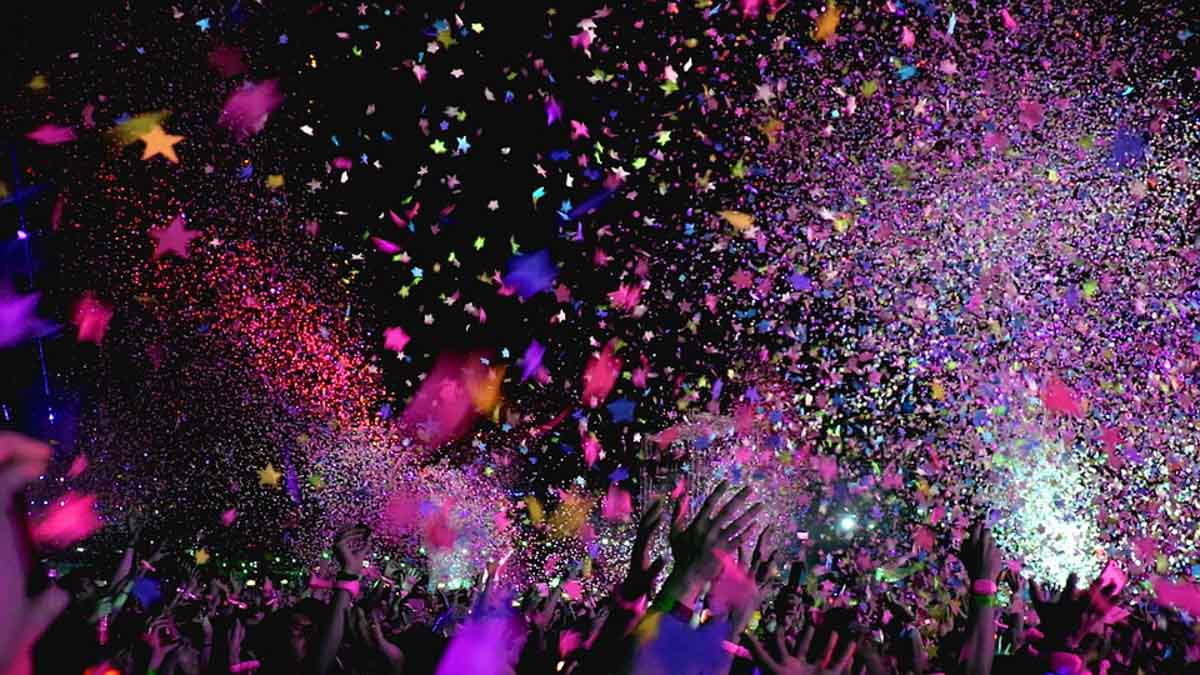 CC0 / ktphotography
About the Full Moon Party
Koh Phangan, the popular island in Thailand famed for its full moon party, becomes the talk of the town every full moon. The tradition began not so long ago, in 1985, with a group of merely 20-30 travellers and had continued ever since. The experience has only gotten bigger, crazier and wilder!
Where: Haad Rin on Koh Phangan Island, Thailand
When: On the full moon date of the lunar calendar. However, it could be postponed or cancelled if there is a national holiday or Buddhist celebration.
Entry fee: THB 100 per head.
What to expect: MCs and DJs spinning their favourite tunes, a line-up of stalls selling drinks and snacks, fire-eaters, jugglers, loud music at the crescent-shaped white sand beach of Haad Rin. The party begins at dusk as the first rays of the moon start to shine.
Food and drinks: Whisky, soda, red bull, vodka is generally sold in ice buckets with a lot of exciting mixers.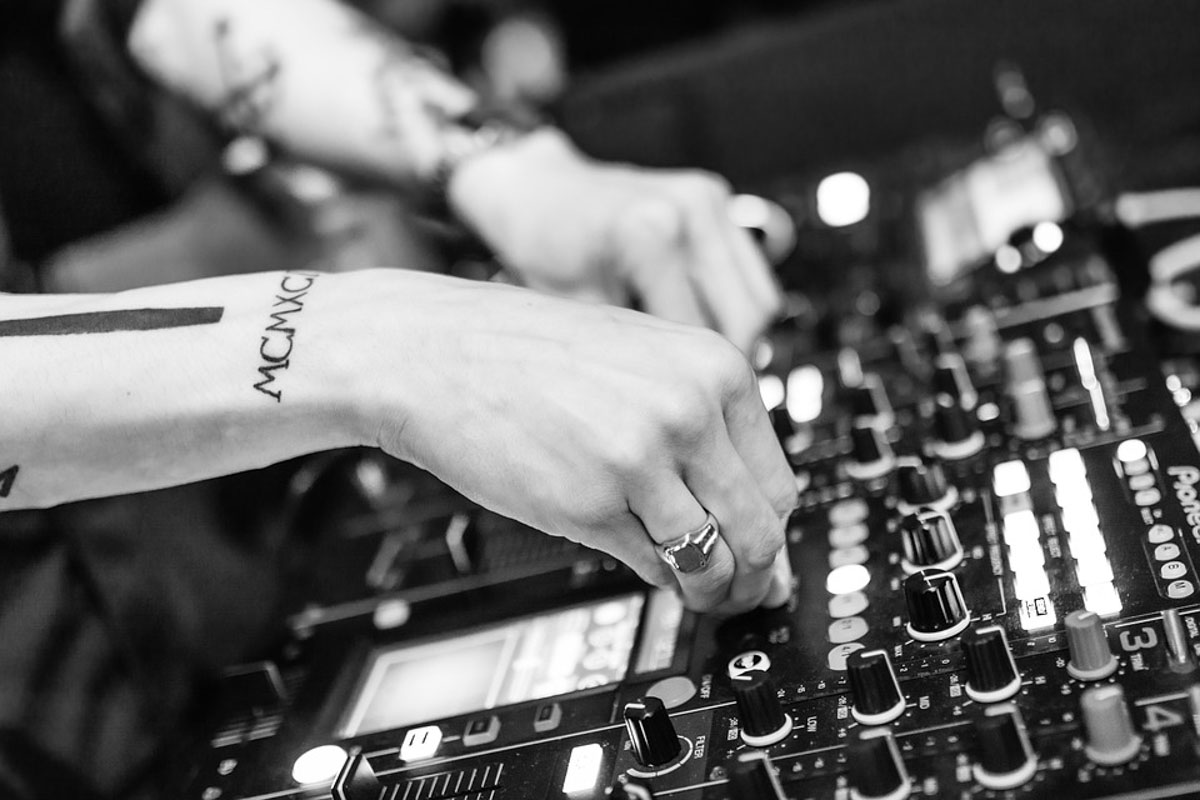 CC0/ by AurelienDP
Getting to Koh Phangan
The nearest airport to Koh Phangan is the Samui International Airport, and you can take a flight, ferry or speedboat from Koh Samui. The last speedboat leaves Koh Samui at 06:30 PM and the earliest boat to return in the morning is at 07:00 AM. You could also go to Surat Thani instead and take a boat to Koh Phangan. If you're a tad adventurous, hop on to a fully-loaded truck plying to the island!
[button url='https://www.expedia.com.sg/lp/flights/sin/usm/singapore-to-ko-samui' icon='entypo-flight'] Check Flight Prices[/button]
Where to Stay in Koh Phangan for the Full Moon Party
You can stay at one of the resorts of Koh Phangan like the Da Kanda Villa Beach Resort and Haad Yao Bayview Resort and Spa.
Some people would like to party all night and sleep on the beach before getting the earliest ferry out from Koh Phangan, but I do not recommend it due to safety reasons. Some hotels and resorts in Koh Phangan, however, require a minimum stay of 3 nights during the full moon period, so take note before booking.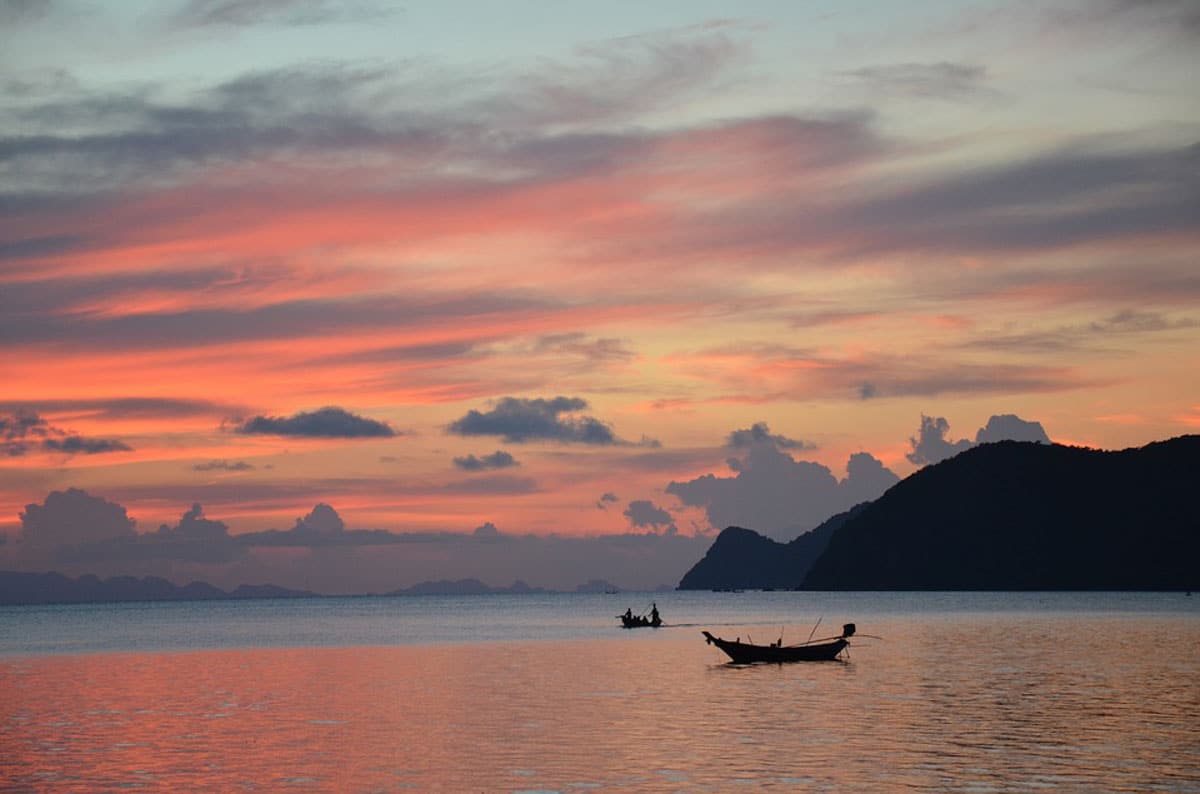 CC0/ by AnjaStreng
Tips for Full Moon Party Goers
i) Only when the Werewolf calls
It is best to check the schedule in advance and figure out if you're going to stay the night or head back early. The party happens during full moon days at Koh Phangan.
ii) Beware the Scammer Wolves
It's not uncommon to find scams operating at parties, including Full Moon Party. Buy tickets at the party entrance to avoid getting scammed.
Also, get drinks only from the more crowded vendors because they are likely more reliable.
Sadly, drugging drinks is another problem during the parties. It's best to get your drinks yourself and get sealed bottles that are opened in front of your eyes. Reduces the risk of anyone slipping anything into your drink.
iii) Dances with Dragons
There are plenty of performances, other than live DJ music, at Koh Phangan. Most of these attractions are on the ground level, so many people will form a circle around the performers.
Do keep a safe distance, especially during a more risky performance such as fire-eating. (It may sound silly but when you're tipsy and feeling like superman, you might instead fall super flat on your face in front of a full audience under a fire-breathing he-dragon).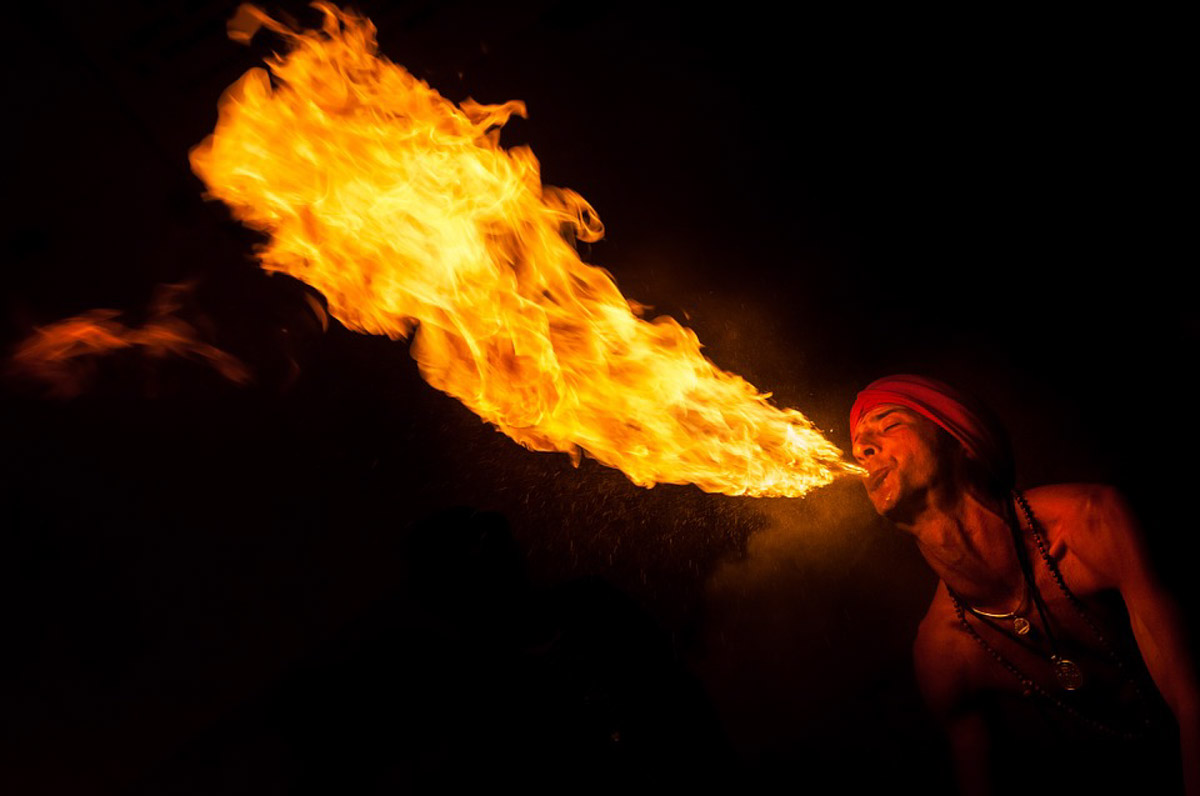 CC0/ by Angelo_Giordano
iv) Tourists from all over the world flock to Koh Phangan's Full Moon Party. Forget your jewellery, high-tech gadgets or cards! Leave them locked away in your hotel room safe / hostel locker. Just bring sufficient amount of cash to last you through the night because pickpocketing is common.
Remember it's dark and crowded out there. If you leave your stuff lying around on the beach, you're not going to find it again.
v) Bring party accessories to make the party more exciting. Or just buy it there. There are tons of vendors along the beach that sell neon-paints, colourful t-shirts and accessories to gear yourself up for the party. They also make excellent souvenirs to remember when you are back home
vi) Don't be a suaku Singaporean and anyhow hero hero buy drugs k? It is no surprise that drugs are available in the parties, sold by random people and dealers. Stay away from them because they may be officials doing surprise and random checks on people. Consider the nasties of being locked up in a foreign prison, or even worse, what your ahma/patti/nenek is going to do to you when you get home. #somebodysgonnagetahurtrealbad.
vii) Don't get too wasted too early!  Space out your drinking. Drink water (it's not lame, it keeps you hydrated and keeps you going much longer). Stretch out that bucket for a long interval, and don't forget to eat and dance in between drinks. Another trick is to dilute the mix by adding ice cubes.
But most of all, hydration hydration hydration. Love that water.
viii) Oh the comforting feel of sand cushioning your feet… dreamy. Until the shards of glass pierce through your dreamstate and you howl like a wolf yourself.
Remember that despite the wonders of Koh Phangan's beachy landscape, you are in fact spending the night on the sand with thousands of other people. WIth lots of drunken buffoonery. So do yourself a favour and keep those shoes on? Sturdy slippers are a good idea, as are shoes (that are tied on and therefore harder to lose after you've all liberated from those vokda redbulls).
CC0 / by vivekdchugh
Alright, just go dance already!
To sum it up, the Full Moon Party is always happening with a lot of dance-offs and lively music. You will see party enthusiasts flocking in tens of thousands almost every night to have fun, inhibitions tossed aside. It is definitely not for the faint-hearted. You've got to love music, a bit of raucous fun and over-friendly half-naked strangers.
We hate to be like Mum but you know what, for your sake we're happy to be the wee voice in your head telling you that's TOO crazy please keep a little bit of your wits on you. Stay safe. Have fun!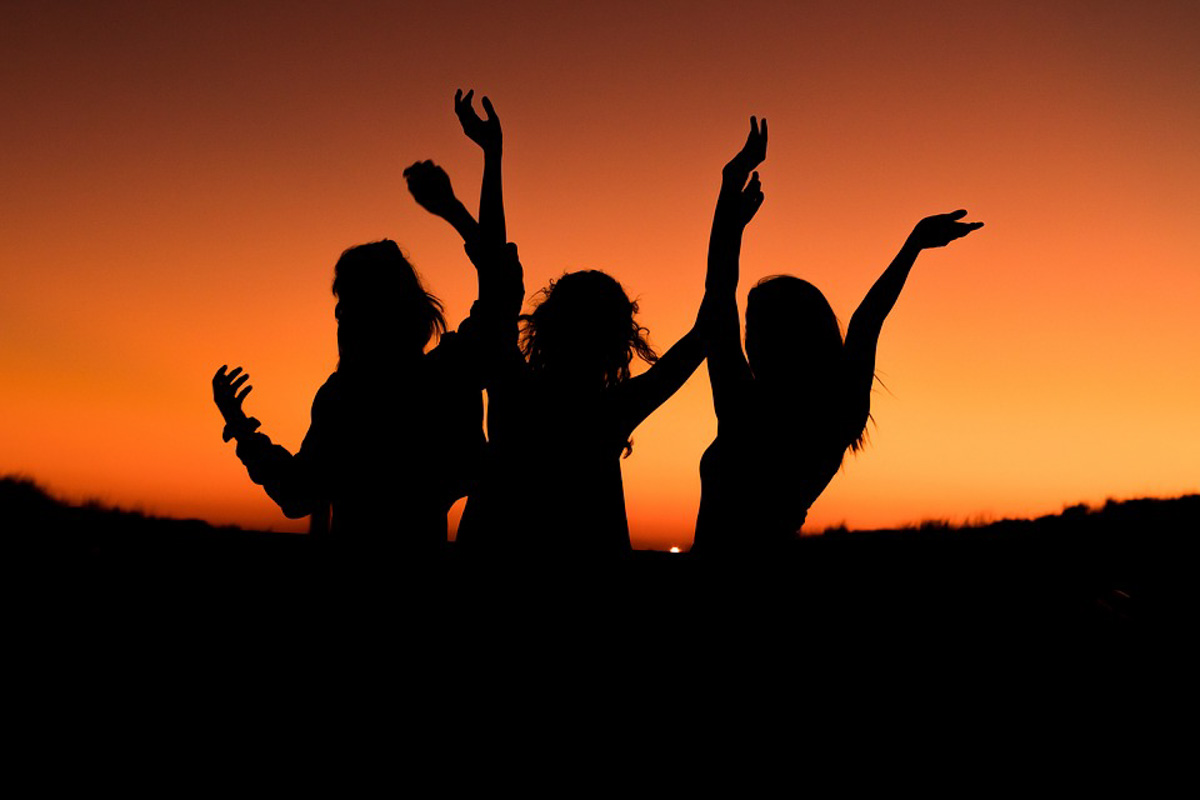 CC0/ by StockSnap
Feature image: CC0/ by papaya45