By Krystalle Teh, on January 3, 2020
Rajasthan Travel Itinerary: What to Do in the Land of Kings
Few regions in India are as culturally multifaceted as Rajasthan, literally translated as the Land of Kings. Its innumerable forts and maharaja's palaces set the stage for the region's majestic royal heritage and rich medieval past. Entering Rajasthan, it's hard not to be enchanted by the way the light, sifting through the dust of the desert, slants against the yellow and salmon-pink saris draped across women's shoulders. The forts seated upon their hilly thrones, and the city walls tower over the walkways.
Here is my Rajasthan itinerary to five places you must visit for that quintessential sensory experience that has come to define India in the minds of many travellers.
A Rajasthan Itinerary

For a city awash in a riot of colours, Jaipur
As the capital of Rajasthan, Jaipur, with its pink terracotta buildings, is a hub of Rajasthan tourism and a gateway to the rest of the region. Wending around its chaotic streets on an auto-rickshaw, I was captivated by the colourful street bazaars and the palace elements. The imposing Nahargarh Fort holding court from the edge of the Aravalli Hills—all bathed in the city's signature rosy glow.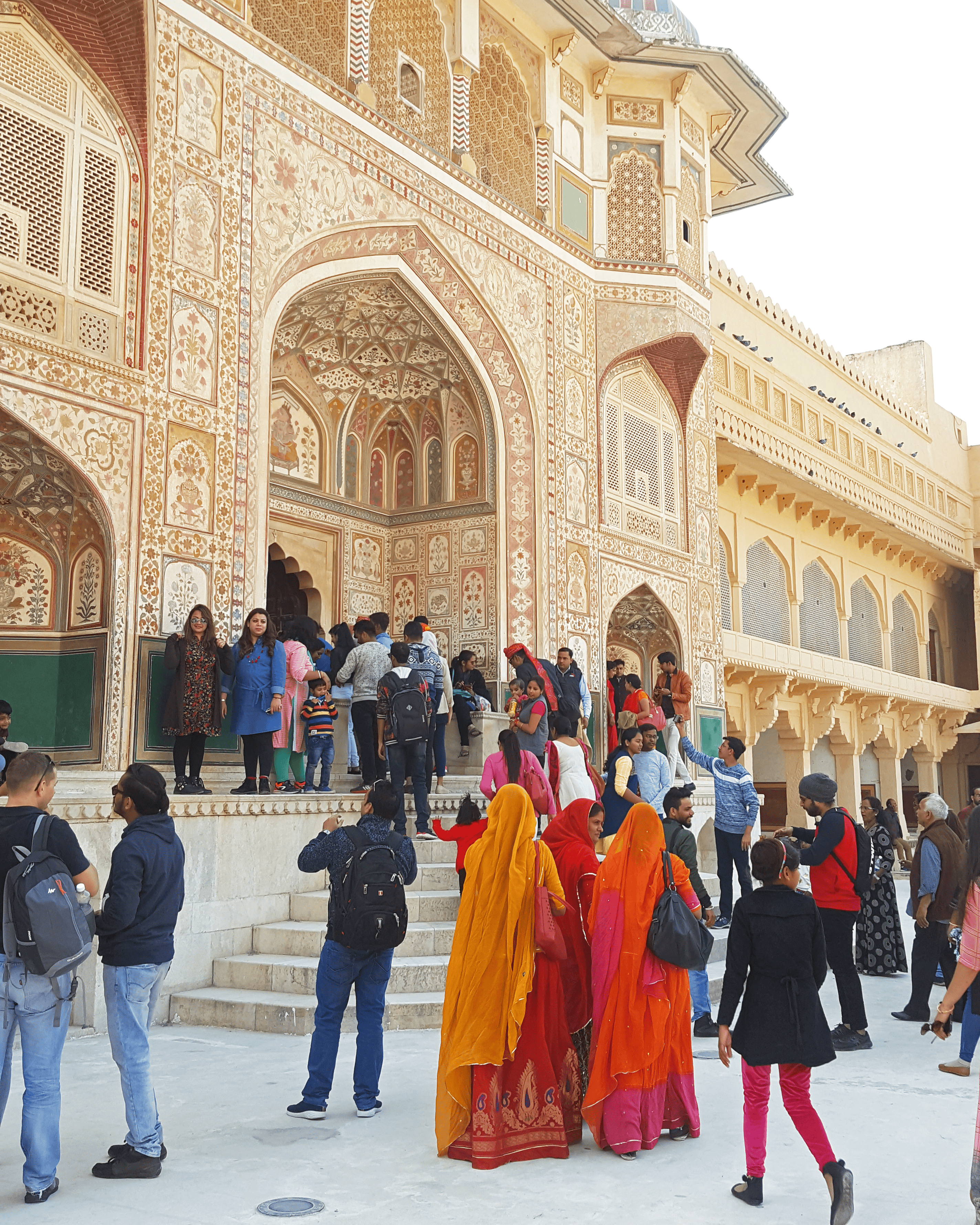 Curious to see how the Rajasthan royals lived, we spent a few hours wandering around the City Palace's intricately carved pillars. Its gem-like miniature paintings inflected with Mughal heritage, a detail that stuck fast with me. With their glistening mirrorwork and labyrinthine complexes, the magnificent Amer Fort and Nahargarh Fort were incredible Jaipur attractions. They were well worth the 40-minute journey to visit them. Near Amer Fort, we popped by the Anokhi Museum of Hand Printing. It was a textile museum housed in a traditional haveli (an elaborately decorated townhouse). Here, you can witness the ancient craft of hand-block printing.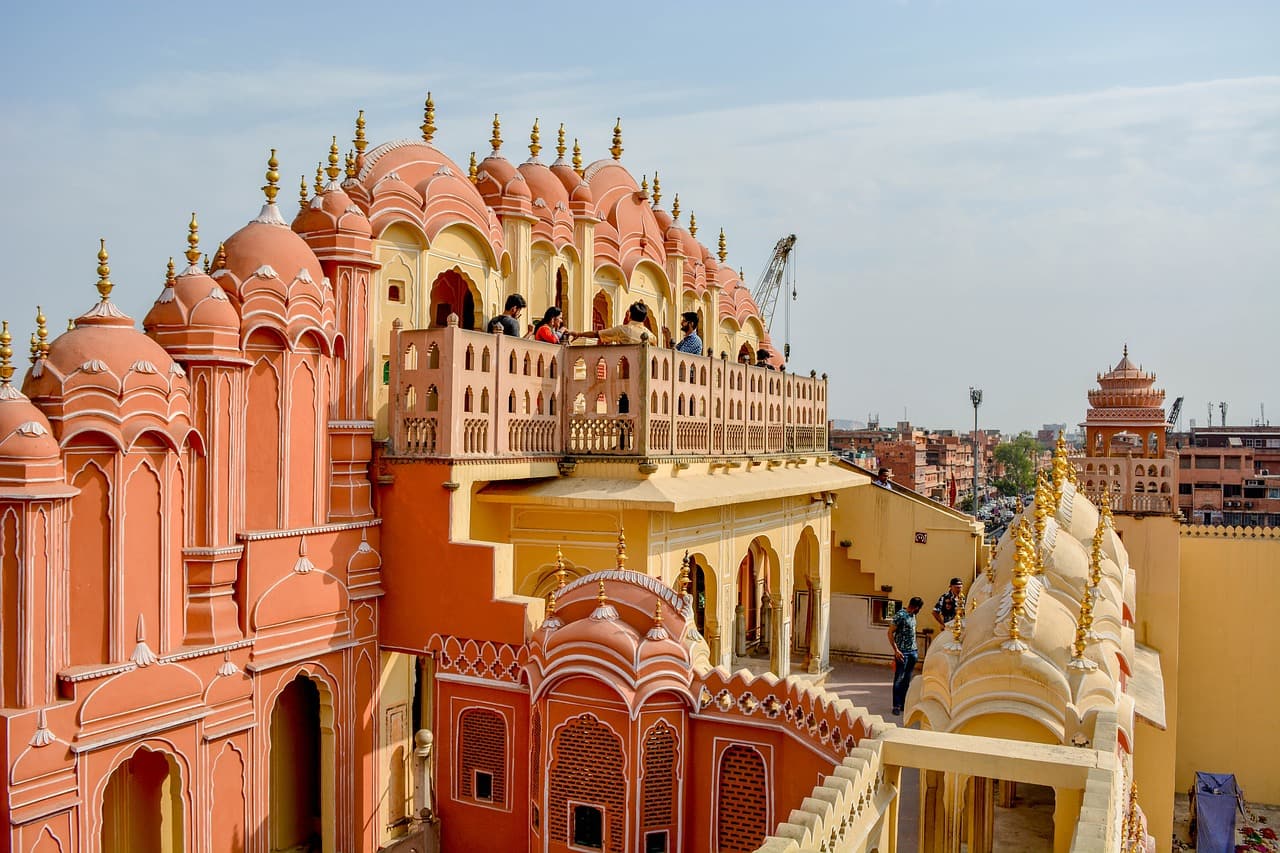 Where to Stay: Located 10 min by car away from the Pink City, Alsisar Haveli is close enough to the main attractions while still being a welcoming retreat for weary travellers with its spacious courtyard and frescoed arches.
[button style='blue' icon="entypo-suitcase" url='https://www.expedia.com.sg/Jaipur-District-Hotels.d6052917.Travel-Guide-Hotels' fullwidth='true'] Find Hotels in Jaipur [/button]

For a romantic lakeside retreat, Udaipur
Before we'd even arrived in Udaipur, we'd been told by locals that Udaipur, touted as the 'Venice of the East', has often laid claim to being one of the most beautiful places in India. As our taxi drove over a bridge across the city's tranquil manmade lakes, framed by the dusky Aravalli Hills in the background, we couldn't help but agree.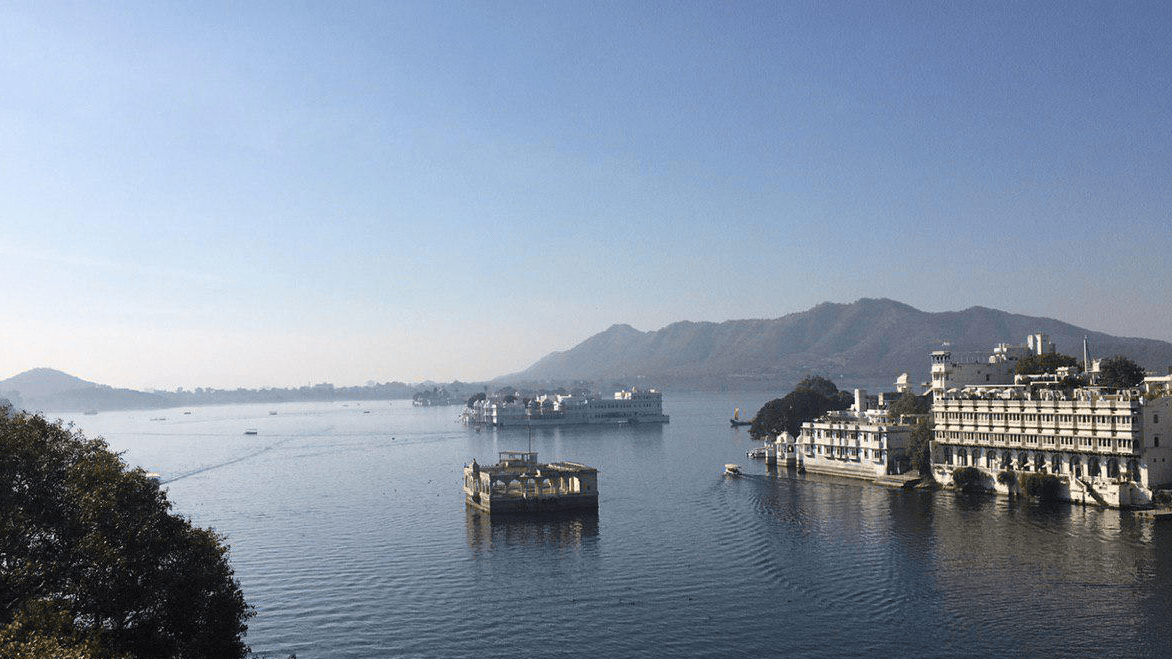 The streets of the old city were narrow and crooked at dizzying angles. Staying close to the banks of the Lake Pichola, we could hear the rhythmic slap of women's laundry against the famed ghats (steps to the riverbank). We spent the days touring the crowded hallways of the City Palace. We then took a boat ride to the summer palace on Jagmandir Island. But mostly, we lazed upon rooftop terraces across the city, simply relishing the view.
Where to Stay: The majestic grounds of Hotel Lakend, shored up along the edges of the more serene Fatehsagar Lake, represent the height of true romance and hospitality in the city. The view here is, of course, one of the best in Udaipur.
[button style='blue' icon="entypo-suitcase" url='https://www.expedia.com.sg/Udaipur-Hotels.d3610.Travel-Guide-Hotels' fullwidth='true'] Find Hotels in Udaipur [/button]

For a hidden small-town gem, Bundi
On the way from Jaipur to Udaipur, we stopped by the small town of Bundi for a couple of days. We strolled through the narrow lanes filled with nonchalant cows, wild boars, milkmen on motorcycles with brass pots of their wares, and houses painted a distinctive shade of pale blue.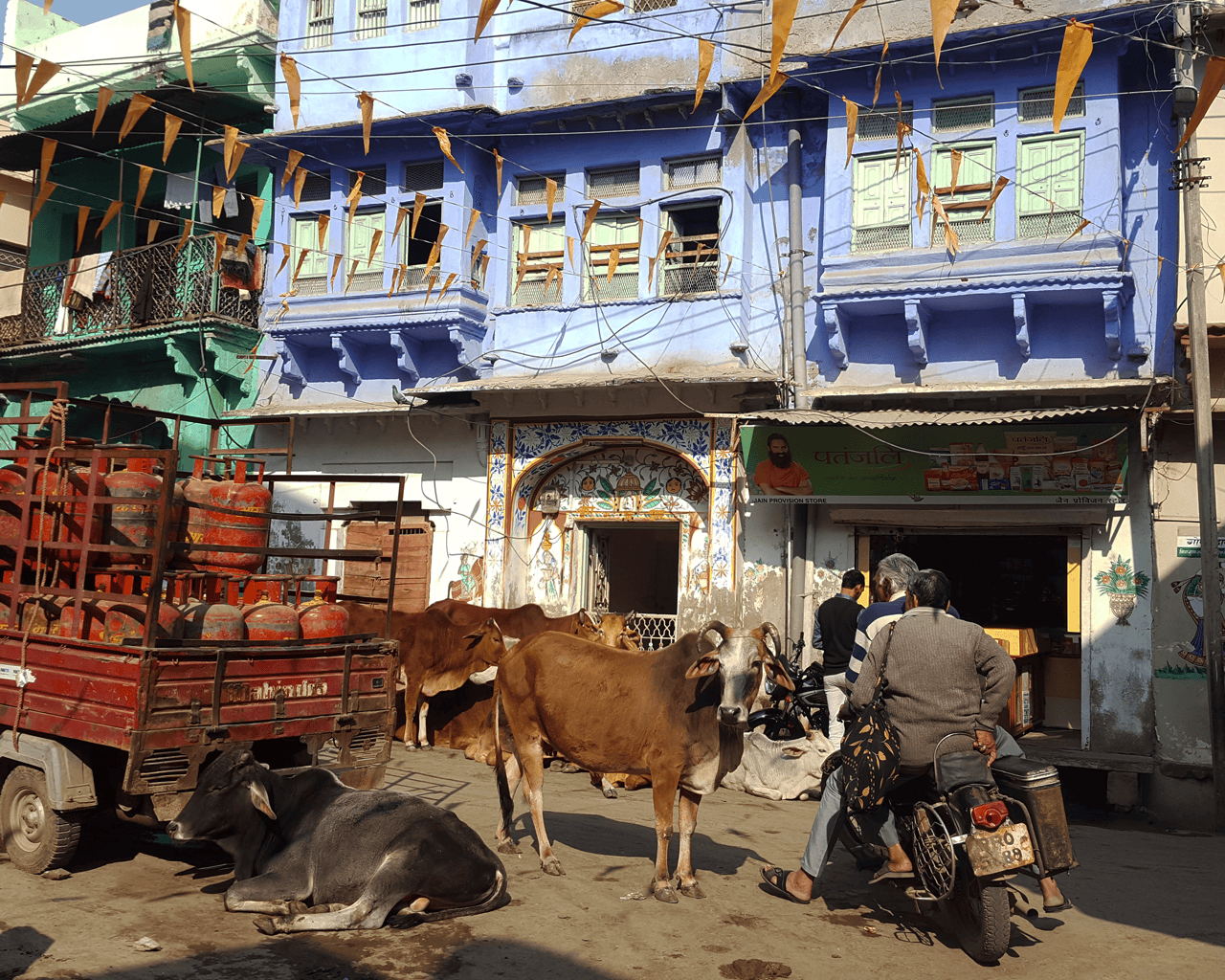 Located slightly off the beaten path, Bundi felt like a genuine hidden gem for Indian holidays. Its crowning jewel is the crumbling ruins of its once-splendid fort, seemingly carved into the hillside rock. Its fading fairytale-like murals amid the decay made us feel like we had come across a lavish secret. This was once described by the writer Rudyard Kipling as to be "the work of goblins rather than of men".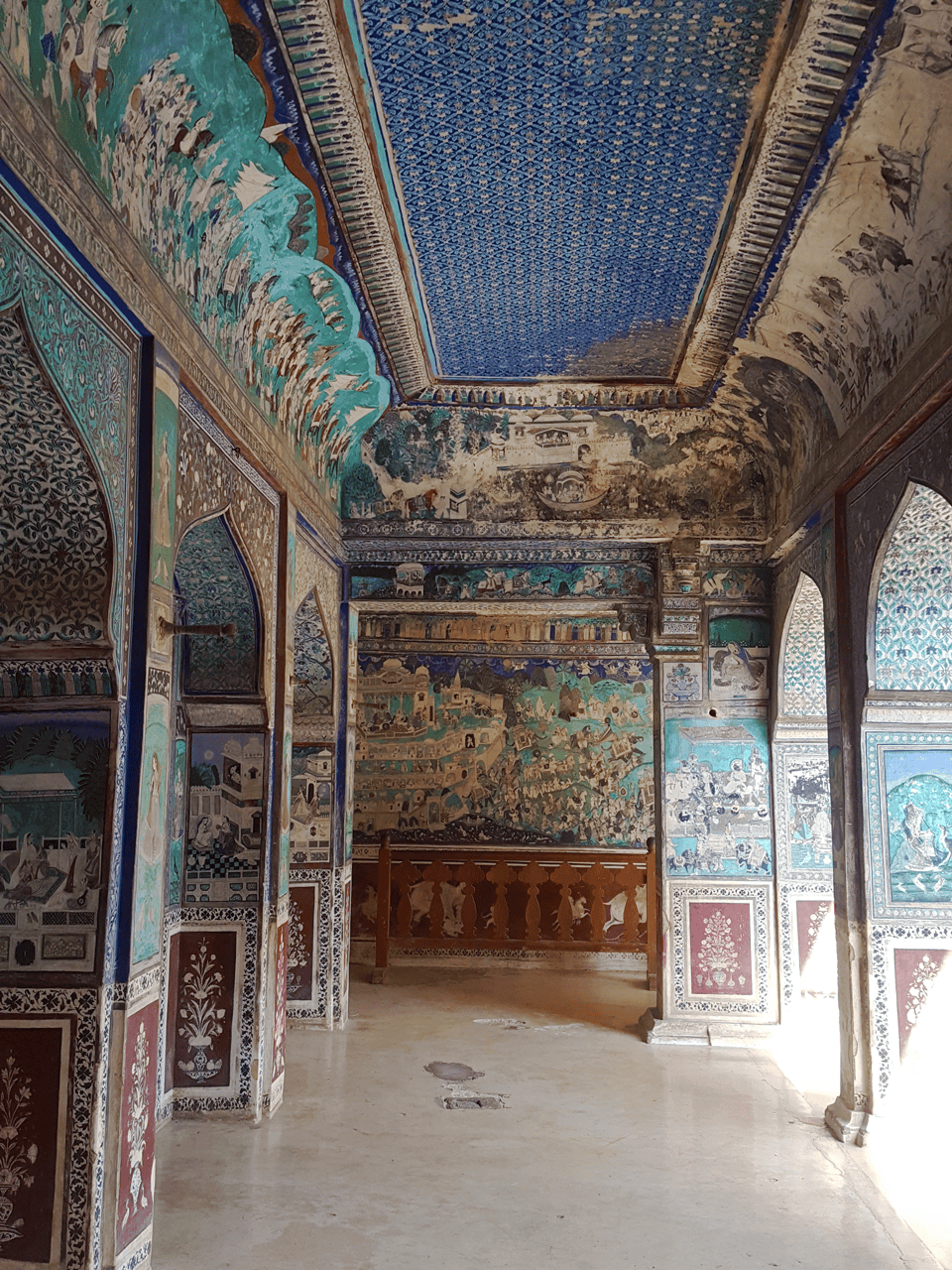 A one-day stopover is possible; a three-hour Uber Intercity ride from Jaipur to Bundi costs about 4,000 ₹ (S$76). But beware, once you arrive, the magical atmosphere might charm you into staying for a little longer.
[button style='blue' icon="entypo-suitcase" url='https://www.expedia.com.sg/Bundi-Hotels.d553248635939580597.Travel-Guide-Hotels' fullwidth='true'] Find Hotels in Bundi [/button]

For an enchanted desert citadel, Jaisalmer
It was a pity our Rajasthan itinerary couldn't take us far enough to Jaisalmer at the western edge of the region (and India), but the city is well-known for the picturesque sight of its sandstone fort — like an enormous sandcastle come to life — and the undulating sand dunes of the surrounding Thar Desert. Shaded in hues of sand-gold, Jaisalmer evokes a bygone medieval era and a storybook charm.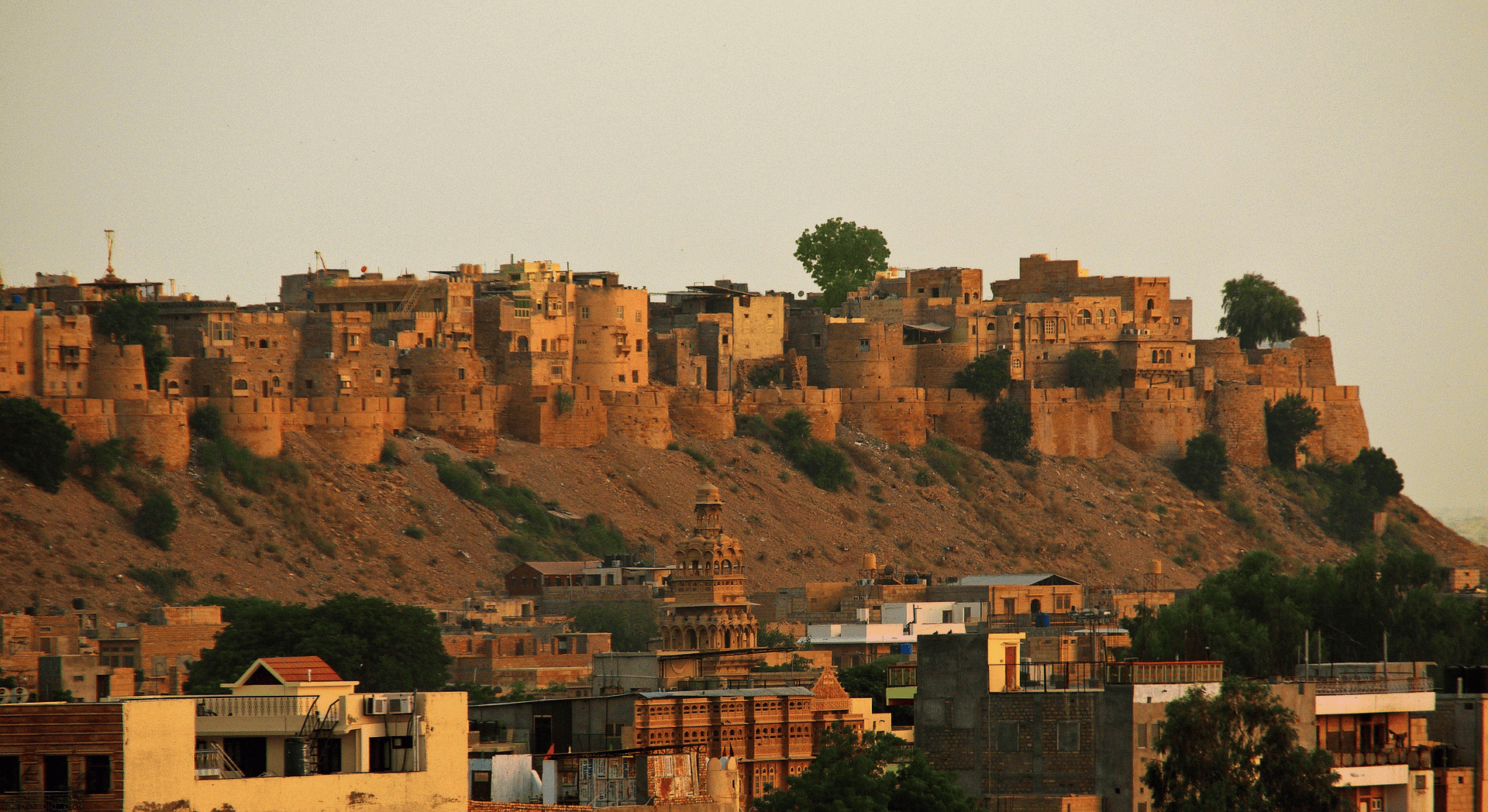 Having sheltered Rajput kings from the harsh desert climate for centuries, Jaisalmer's fort continues to be home to some 3000 residents as India's last "living fort". Inside, residents jostle for space with filigreed Jain and Hindu temples, bustling shops, and boutique hotels. Apart from this ancient wonder, venture northwards to Bada Bagh, a royal war memorial full of historical intrigue. Or make an excursion to the famed Sam sand dunes. There, you can hop on board a camel safari or stay overnight at a desert camp.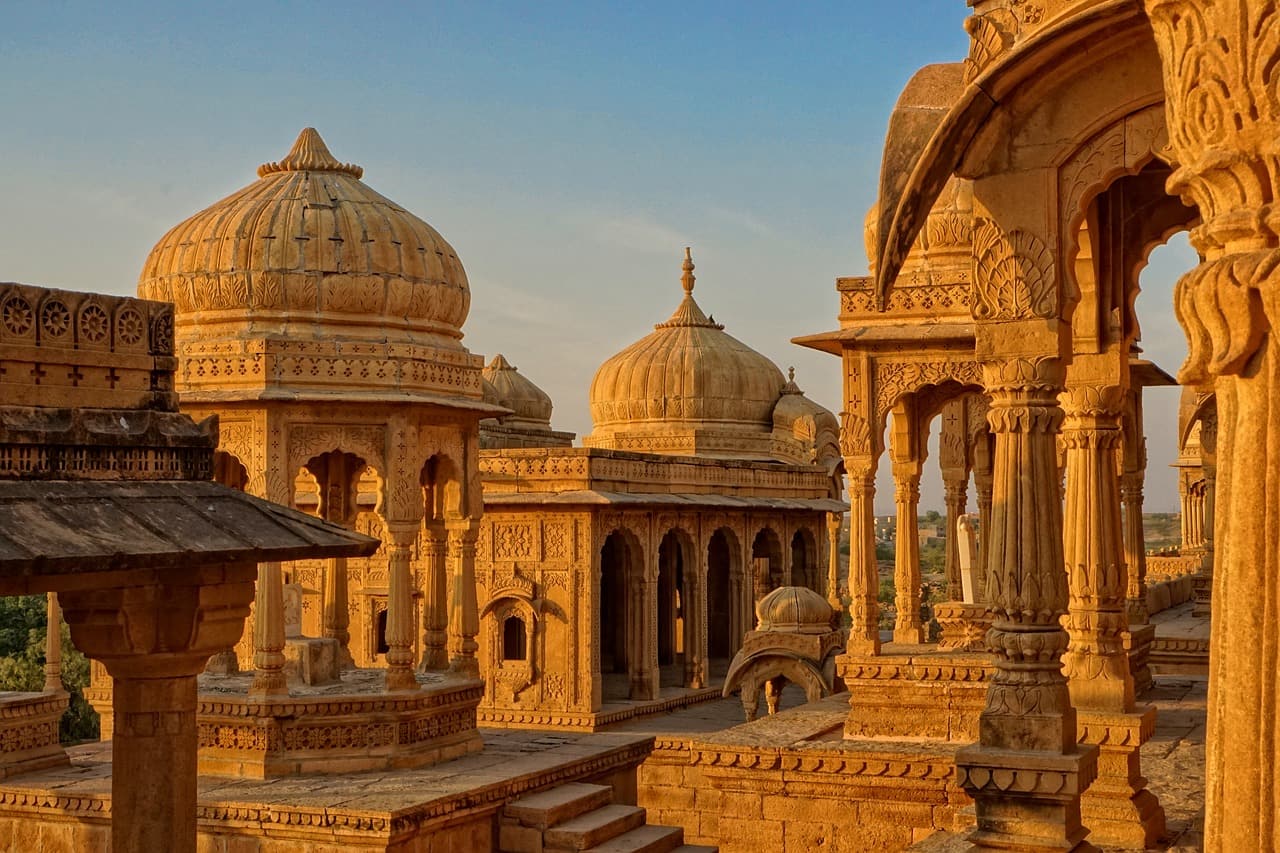 The domed cenotaphs of Bada Bagh, set in an eerie calm
Where to Stay: In return for staying away from the old city (a 5 min drive away) at Hotel Fifu, you will be rewarded with a magnificent view of Jaisalmer's fort. Its deluxe suites have been tastefully decorated with ornate wood-carved drawers and traditional Rajasthani textiles.
[button style='blue' icon="entypo-suitcase" url='https://www.expedia.com.sg/Jaisalmer-Hotels.d6131690.Travel-Guide-Hotels' fullwidth='true'] Find Hotels in Jaisalmer [/button]

For the immediate buzz of the Blue City, Jodhpur
Crowded with clusters of Brahmin-blue homes, the hustle and bustle of old Jodhpur leaves a vivid impression on every traveller that passes through its city walls, coloured in an equally vivid hue. First painted blue by members of the Brahmin caste to differentiate their homes from others, the colour has since become popular and is now even considered a tradition.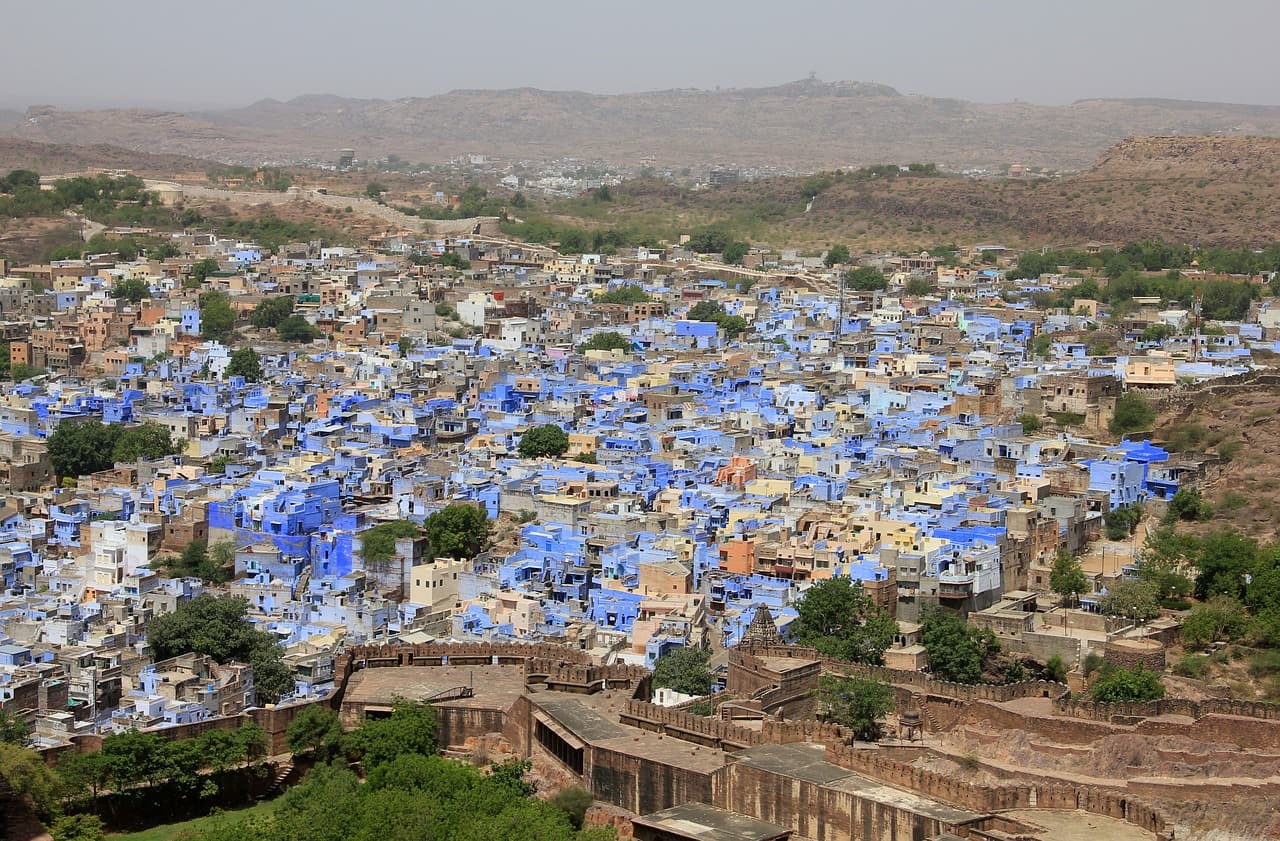 But the sprawl of the Blue City remains no match for the size and might of Mehrangarh Fort. The fort cuts an austere but undeniably impressive silhouette as it maintains its silent vigil on the hillside. Elsewhere, the city's pulse runs through the lively Sardar Market beneath the 100-year old clock tower. Stroll through Mandore Gardens too, where the architectural splendour of the cenotaphs is arranged geometrically across its verdant green.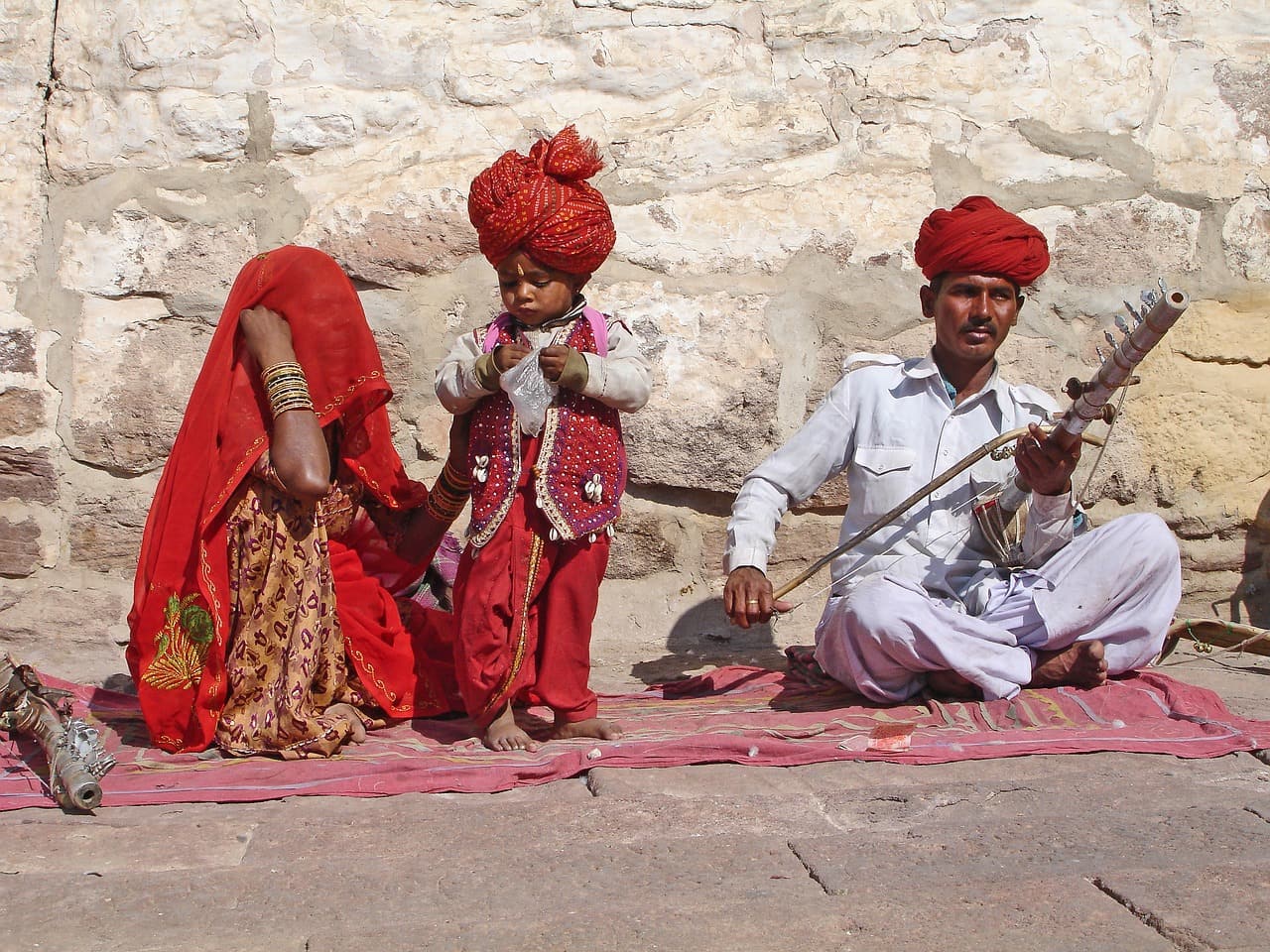 Where to Stay: Surrounded by its well-manicured gardens and beautifully restored architecture, RAAS Jodhpur is a luxurious oasis in the middle of Jodhpur's old city that you won't want to leave, despite it being within walking distance to main Jodhpur attractions.
[button style='blue' icon="entypo-suitcase" url='https://www.expedia.com.sg/Jodhpur-Hotels.d6138973.Travel-Guide-Hotels' fullwidth='true'] Find Hotels in Jodhpur [/button]
Hopefully, my Rajasthan itinerary has inspired you to start your own Rajasthan adventure.
[tabs]
[tab title="Where to Stay" icon="entypo-suitcase"]
[button style='blue' icon="entypo-suitcase" url='https://www.expedia.com.sg/Destinations-In-Rajasthan.d500580.Hotel-Destinations' fullwidth='true'] Find Hotels in Rajasthan [/button]
[/tab]
[tab title="Let's Go!" icon="entypo-flight"]
[button icon="entypo-flight" url='https://www.expedia.com.sg/Destinations-In-Rajasthan.d500580.Flight-Destinations' fullwidth='true'] Flights to Rajasthan [/button]
[/tab]
[/tabs]