By Fitri Handa Yani, on March 22, 2019
Foodie's Guide to Paris
Paris is a dream destination for many travellers as it is not only home to the iconic Eiffel Tower, but also a hub for art, fashion and – my personal favourite – food. We hear about Paris often enough that it now sounds like an overrated city but I have to say, I absolutely love it. Strolling down the street lined with Haussmann style buildings against the yellow and orange backdrop in the early evening…for me, it created such a wonderful feeling and Paris is forever in my heart. But of course, that is not only my memory. Paris food is also forever in the heart of my belly. Beautiful restaurants with great Steak au poivre and Café au lait dotted the city…honestly it's very difficult to have a bad meal in this food-centric metropolis! Food in Paris delivers so many treasures.
Wondering what to eat in Paris? These are my picks of 8 must-eat French food while in the capital.
Must-Try Paris Food & Desserts

Macarons
Macarons have been trending for quite a while in Southeast Asia, especially in Singapore. The past few years have seen macarons confectionaries sprouting across the island and people spending a bomb on these colourful sweet treats.
The very first adventure I went on in Paris was to search for the two renowned macarons patisserie – Ladurée and Pierre Hermé. There is a wide selection of flavoured macarons at both stores, with one focusing on traditional taste and the other boasting bold, bizarre flavours. Each patisserie has its own touch of uniqueness that put them at the forefront of the macaron battle.
Where to Eat:
My personal favourite is the white truffle macaron from Eiffel Tower. One bite into the shiny meringue shells reveals soft buttercream infused with white truffle and hazelnut bits. I will never forget the provoking taste. It is really the best!


French Chocolate
Chocolate is its own category of food right?
Being a chocolate fanatic, I went on the second adventure to search for good French chocolate, learning a few French chocolate vocabularies in the process. In France, chocolate is not just chocolate. There are un praliné, un palet d' or (a flat, round pure ganache dark chocolate bonbon), une truffe…and a never-ending list of French terms.
Where to Eat:
Jean-Paul Hévin is one of the most acclaimed chocolate boutiques in France. Beautifully crafted and meticulously made, its chocolates are highly sought-after by both locals and tourists. They made the perfect gift for your friends and family back home!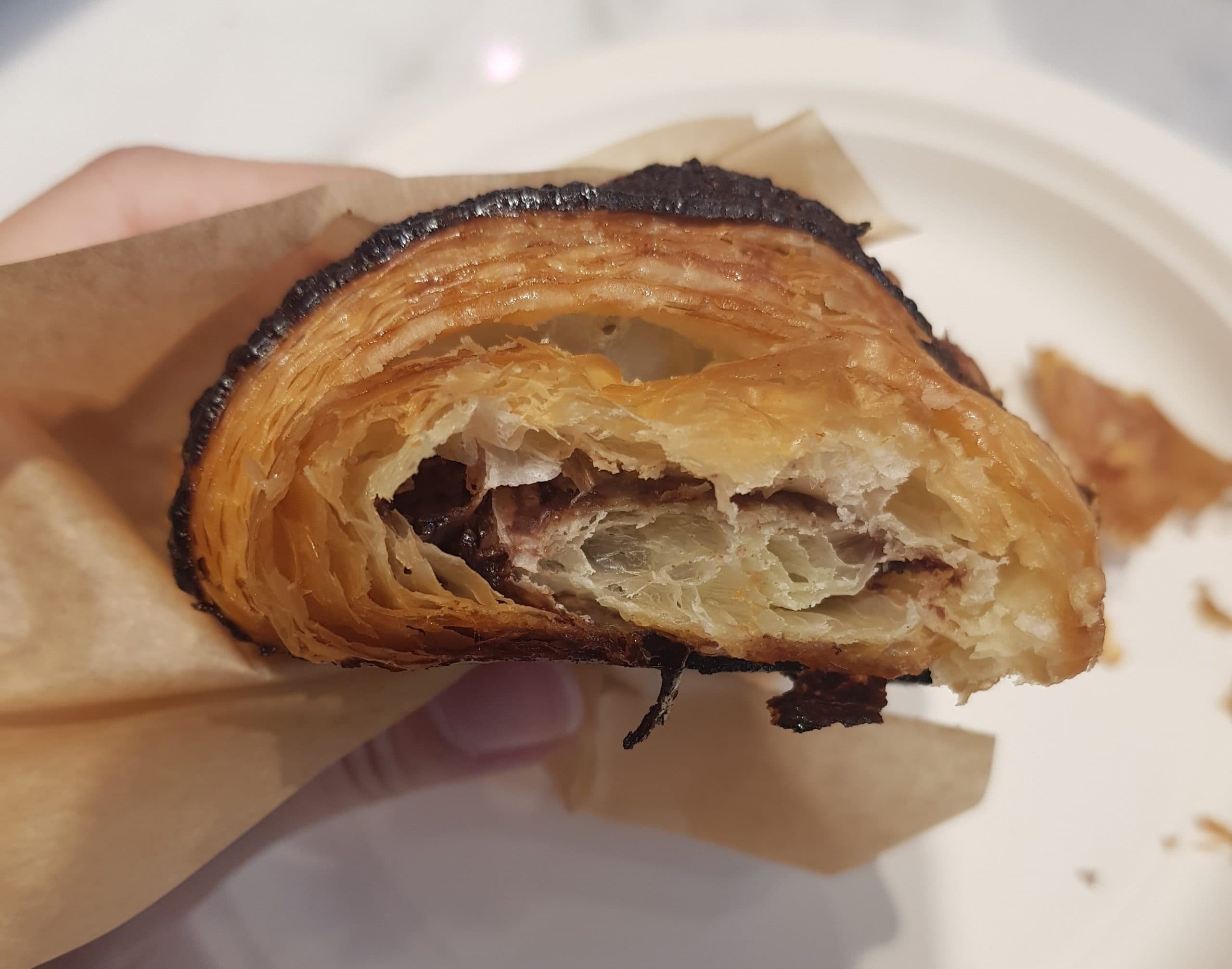 Croissants/Pain Au Chocolat
Croissants are a common feature in French breakfast. You can find freshly made croissants in almost all patisseries and bakeries in Paris.
I realised that before Paris, I have not actually known what a 'real' croissant tastes like. I had a moment of foodie enlightenment when my friend bought one for me to try, complete with two thin strips of chocolate! How do you say heaven in French??
The one essential ingredient in a croissant is butter. Quality butter has to be used to achieve light and flaky croissants. You will never believe how much butter goes into one croissant. Actually, I think its better to just eat it and stay in blissful ignorance of what goes in it.
Where to Eat:
Start your morning right by getting some plain croissant or pain au chocolat at Pain Pain. Situated along the street to the Sacré-Coeur, this sleek and modern boulangerie is hard to miss.


Eclairs
If you're the kind of person who always goes straight for eclairs in the buffet line, then you're my kind of person. But more interestingly, Paris is definitely your kind of place.
Originating from France, the éclair is made from choux pastry and traditionally filled with vanilla or chocolate custard. Over the years, this classic dessert has been thoroughly reimagined into different sizes, shapes and flavours. Many marvellous flavours.
Where to Eat:
L'eclaire de Genie by pastry chef Christophe Adam is notable for its unconventional flavoured éclairs and is one of the best places to eat in Paris for fans of the pastry. With flavours ranging from mascarpone to yuzu, this chef has sprinkled a little excitement onto this otherwise 'boring' dessert to suit the millennial taste buds. Very clever!
I recommend trying  Citron yuzu meringue to awaken your taste buds first. Then move along to creamier ones  like the Caramel beurre sale and Grand cru du mois.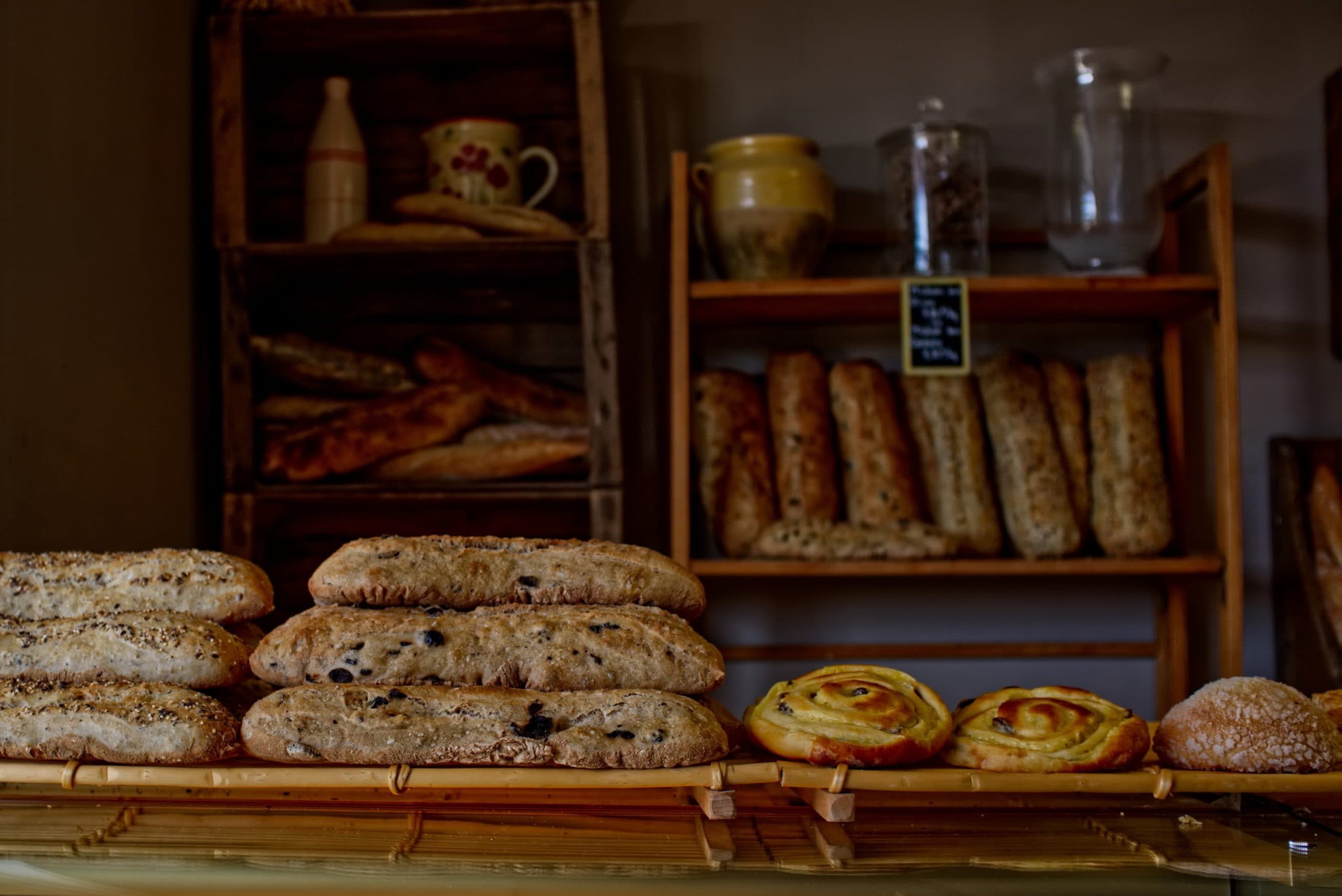 Baguettes
Parisians treat their baguettes so seriously that they hold an annual Grand Prix to judge the best baguettes in Paris. It has been deeply ingrained into the French culture and become a staple food that most French cannot do without.
Baguettes are a firm favourite in Paris food scene, enjoyed in a multitude of ways from breakfast to dinner.
Where to Eat:
Though you can get baguettes anywhere in Paris, the best baguette is from the 2018 winner – Mahmoud M'Seddi bakery. Located in the city's 14th arrondissement, its baguettes have the perfect texture fit for a king (literally)!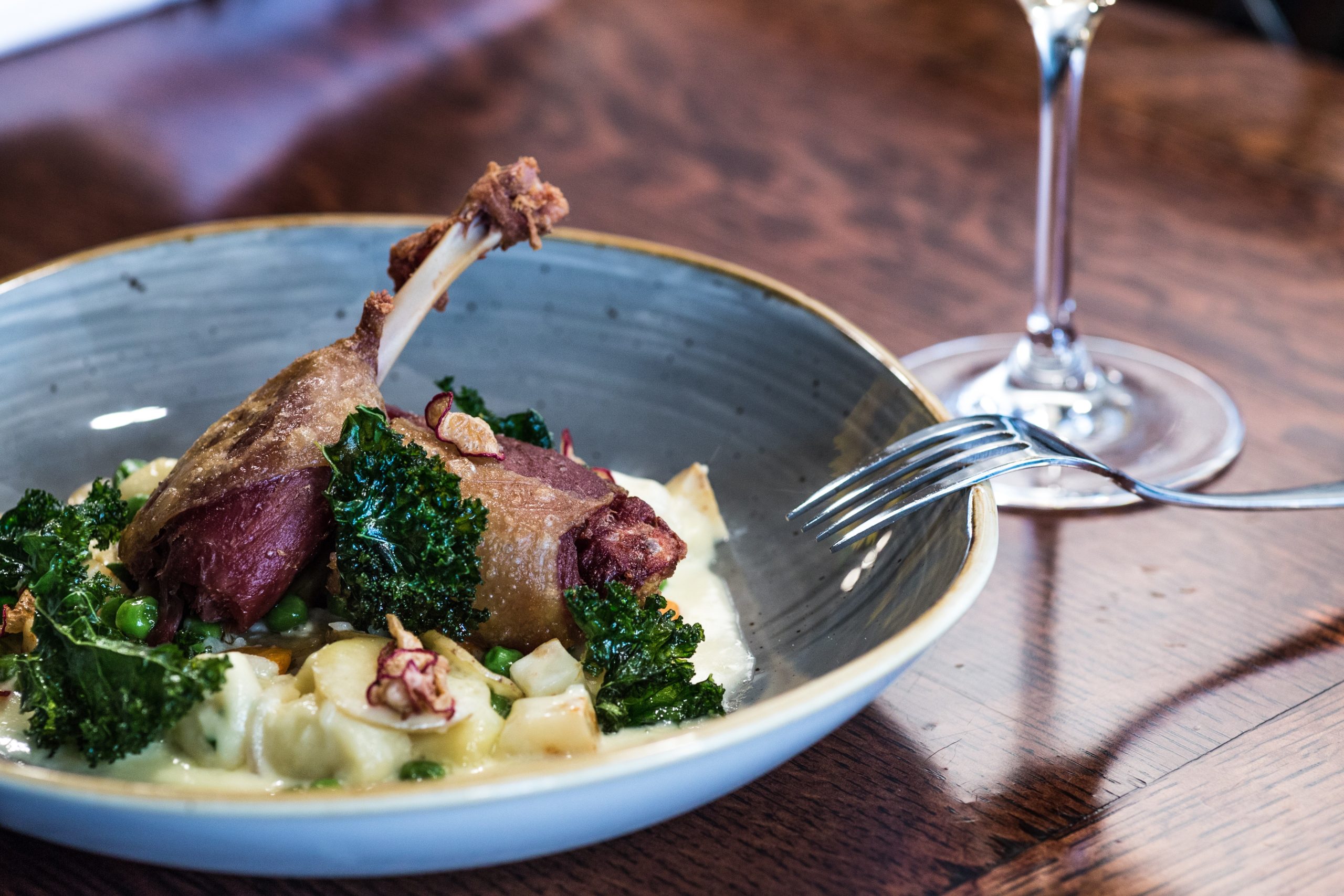 Duck Confit
Paris food is equally amazing when it comes to savoury delights as it is with sweet. Duck confit is a classic must-try French dish that everyone should order in Paris. Duck confit is one of the finest dishes in the French cuisine as the technique of cooking is intense, using the method of preservation by salting the duck meat and cook it in the duck fats.
Where to Eat:
Specialised in duck confit, Les Philosophes pride itself for its organic and locally-sourced ingredients. Its duck confit is quite unlike others as the duck meat is braised meltingly tender and soft. An overall dining experience with wine pairings that are out of this world, it's one of the best restaurants in Paris.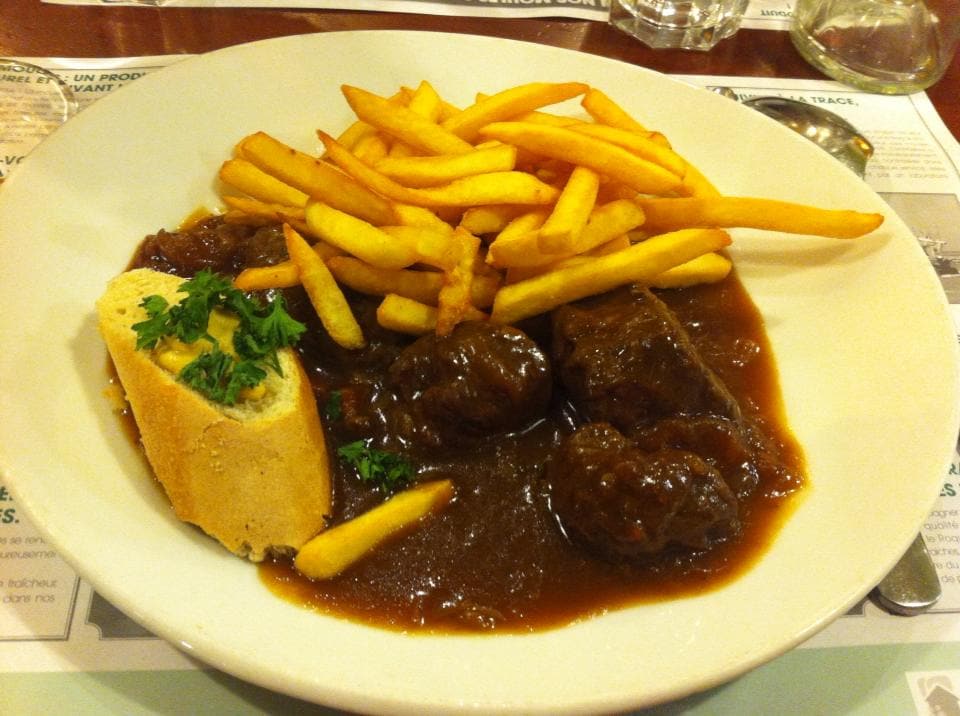 Steak Frites
When in Paris, eat like the Parisians. Steak frites is one of the beloved local cuisines that the French cannot do without.
Where to Eat:
For a good steak frites at an affordable price, Le Relais de Entrecote is a restaurant that you need to plan into your itinerary.
Seared to perfection, the juicy steak is served with bordelaise sauce and fries, and salad at the side. Pair your steak with a glass of recommended wine for an extra oomph!
­­


Mussels
I love seafood and mussels are my favourites. While many tourists flock to Paris for escargots, I set forth to search for seafood Paris restaurants that serve fresh mussels and found it!
Where to Eat:
Léon de Bruxelles, the acclaimed restaurant specialises in French fries & mussels, has everything mussels. From mussels in the casserole to mussels with madras curry, the selection in the menu is diverse and wide. I always choose the safest option as I prefer to taste the freshness of the shellfish as it is.
And that's what to eat in Paris – to start of course. There's a whole gastronomical universe in Paris. Go forth an explore, fellow foodies. Bon appétit!
[tabs]
[tab title="Where to Stay" icon="entypo-suitcase"]
Where to Stay during your Trip
[button style='blue' icon="entypo-suitcase" url='https://www.expedia.com.sg/Paris-Hotels.d179898.Travel-Guide-Hotels' fullwidth='true'] Find Hotels in Paris [/button]
[/tab]
[tab title="Let's Go!" icon="entypo-flight"]
[button icon="entypo-flight" url='https://www.expedia.com.sg/Cheap-Flights-To-Paris.d179898.Travel-Guide-Flights' fullwidth='true'] Flights to Paris [/button]
[/tab]