By Veera, on December 17, 2015
Travel Diaries: My Perfect Day in St. Petersburg
St. Petersburg left me gobsmacked.
The Russian metropolis turned out to be one of the trendiest cities on this very globe. Everyone around me looked flawless and everything around me found a way to fully grab my attention. It feels overwhelming at first, but in a good way. And I was right away infatuated by the vibe of this city.
All adventures start with coffee
I'm one of those travellers always looking for the best coffee in town, though I really know nothing about coffee. But I like to take pretty Instagram photos of it and that's just close enough to being a coffee expert, right? No? Ok, fair enough.
Coffee 22 (Kazanskaya St., 22) was the starting point of my trip in St. Petersburg. I met up with a local friend Victoria to have a little chin wag over some matcha lattes. There's really nothing better than having local friends wherever you go.
Later on in the afternoon, I had another cup of coffee at Bonch (Bolshaya Morskaya St., 16) and that too was latte kinda love at first sight. Bonch is so hipster that I believe it might be mandatory for the staff to have a beard and to own a pug to work there (same qualification requirements apply for dating me). But in all seriousness, Bonch offers coffee of fantastic quality and some delicious, healthy snacks – such as my favorite, Chia pudding!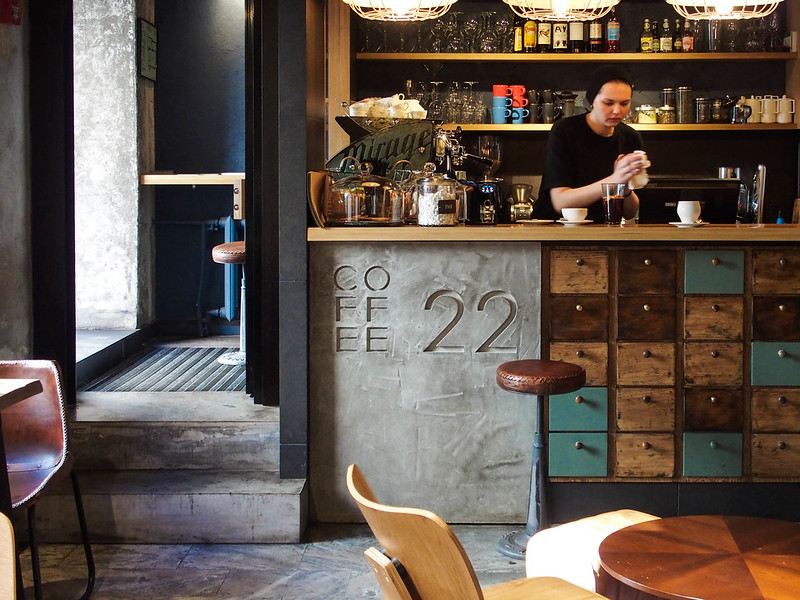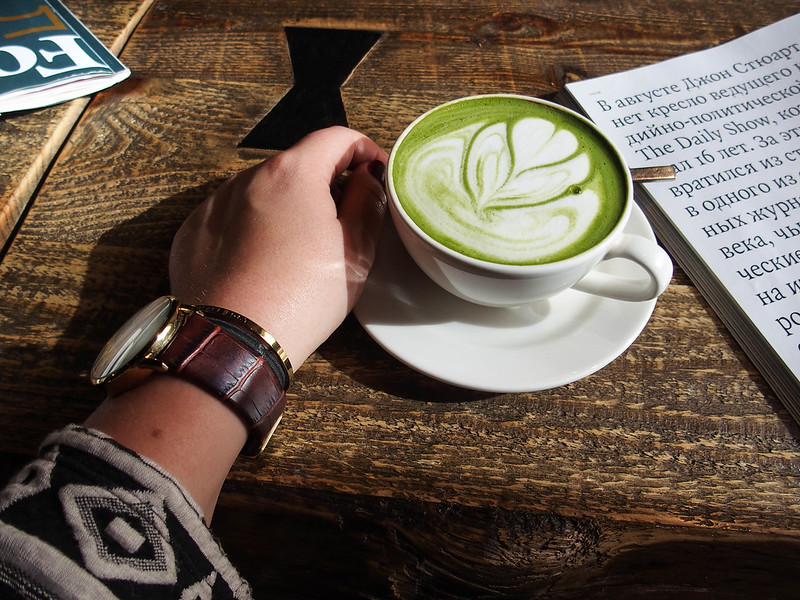 The must-sees of St. Petersburg
St. Petersburg's architecture may easily blow your mind away. The places you don't want to miss out on are The State Hermitage, Saint Isaac's Cathedral & The Church of the Saviour on Spilled Blood.
The State Hermitage is a museum of art and culture and it is actually one of the oldest museums in the world. The museum has been open to the public since 1852. To fully enjoy this museum, you would need an entire day to wander around it.
Next it was time for one of those moments which define the reason I love travel. I just stood there in the rain, staring at the famous Church of the Saviour on Spilled Blood. There are these moments along the road where the whole world around me just disappears and I am present in nothing and nowhere but right then and there.
The last sight to spot for me on this trip was the Saint Isaac's Cathedral. Saint Isaac's Cathedral didn't impress me as much as the other two, but it's still one of the biggest cathedrals in the world and worth visiting when in St. Petersburg.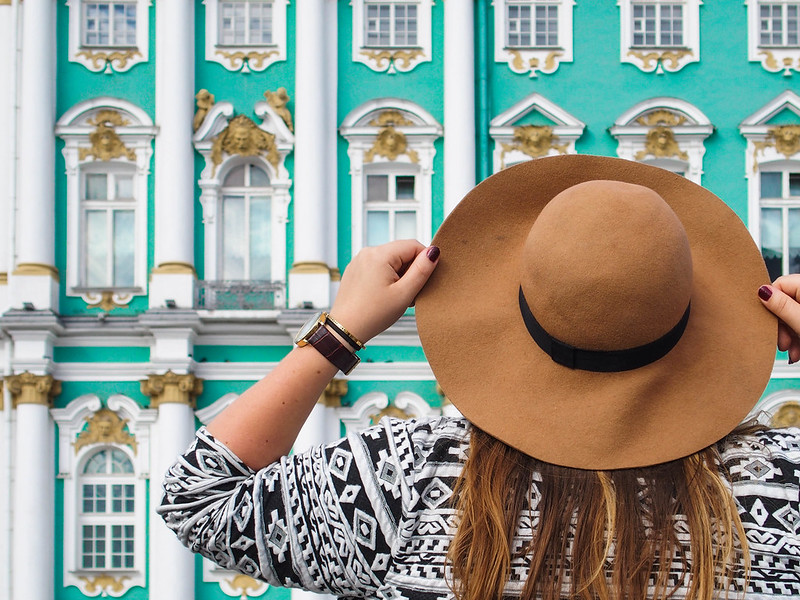 The State Hermitage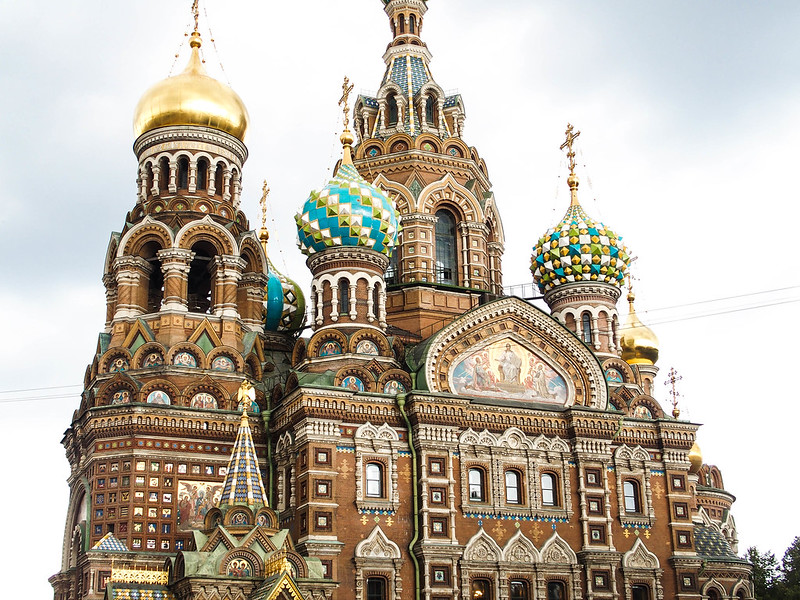 The Church of the Saviour on Spilled Blood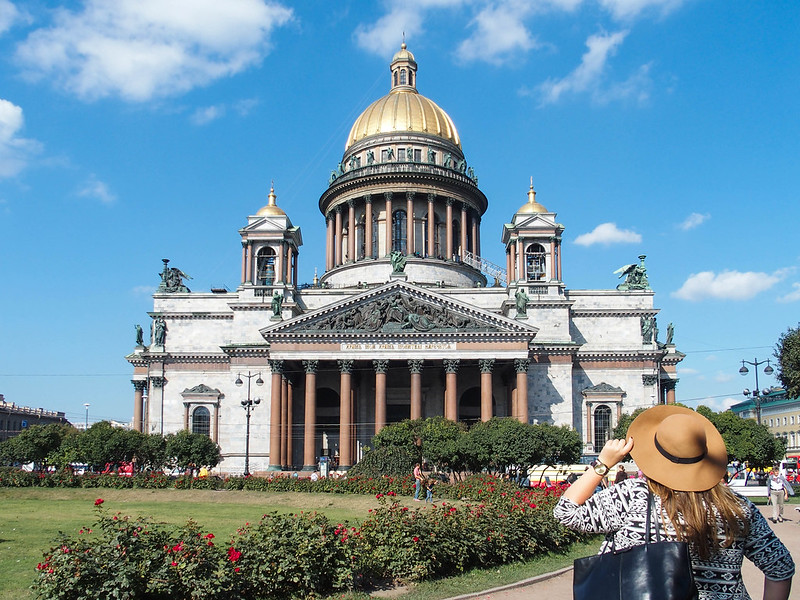 Saint Isaac's Cathedral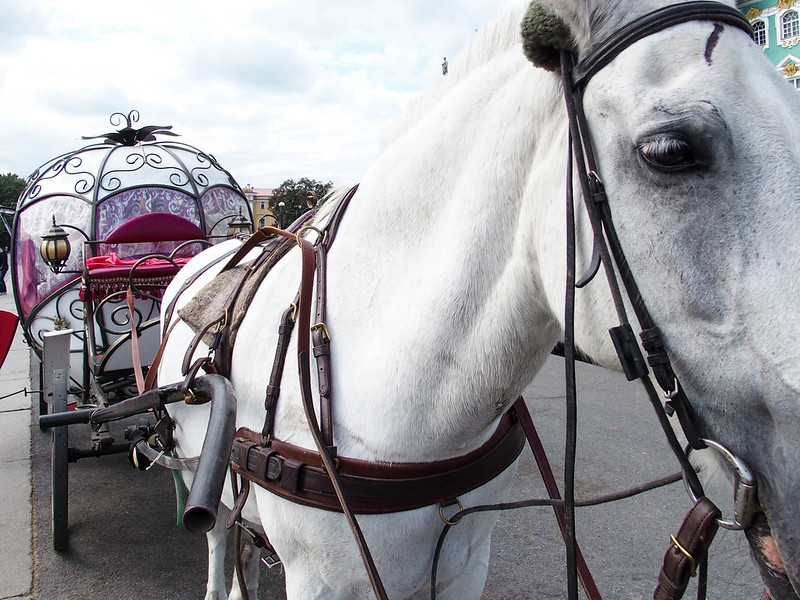 St. Petersburg is a shoppers paradise
I can hear it again. My credit card is crying. Seriously, it does that. St. Petersburg can easily be described as a shoppers paradise. Nevski Prospect is the well-known main street of the city and filled with all kinds of shops for miles on end.
Galeria (Ligovsky Ave, 30) is also a great shopping mall in the city centre with many international and some local brands under one roof. I would also advise to make a visit to the local supermarket downstairs, just for the experience.
The hip restaurant scene of St. Petersburg
Let me get right to the point here. My absolute favourite place to dine in St. Petersburg is Ukrop (Malaya Konyushennaya St., 14). Ukrop is a healthy vegetarian restaurant and also the first restaurant in St. Petersburg to offer an option for a fully raw menu!
You can find more restaurant recommendations from this PDF guide attached!
Download your offline Guide to St. Petersburg – Expedia SIngapore