By Expedia Singapore, on November 20, 2019
Montpellier from the Mediterranean to the Mountains: Best Things to Do
It is only natural that first-time visitors to France travel to Paris. However, there is much more to see and it was Montpellier in the south of France that captured my attention on my most recent European trip. Montpellier's eclectic architecture has even made it New York Times' most forward-thinking city in the country.
You could plan to spend a week seeing the attractions in Montepellier's vibrant urban setting. After that, you can visit several attractions in the hinterland and along the Mediterranean coast.  
What makes a trip here more interesting is that this part of France called Midi. It covers a vast area with Montpellier being a gateway to a varied landscape. This includes a lively student city, a mountainous hinterland and the soothing Mediterranean Sea coastline. There are many attractions and things to do in Montpellier and its surrounding districts.
Through the Ages

Traders first arrived in Montpellier 1,000 years ago. This led to a cross-cultural exchange which resulted in the city developing into an intellectual centre. Montpellier is home to France's first medical school. Modern street art indicates that creativity is still alive in the city.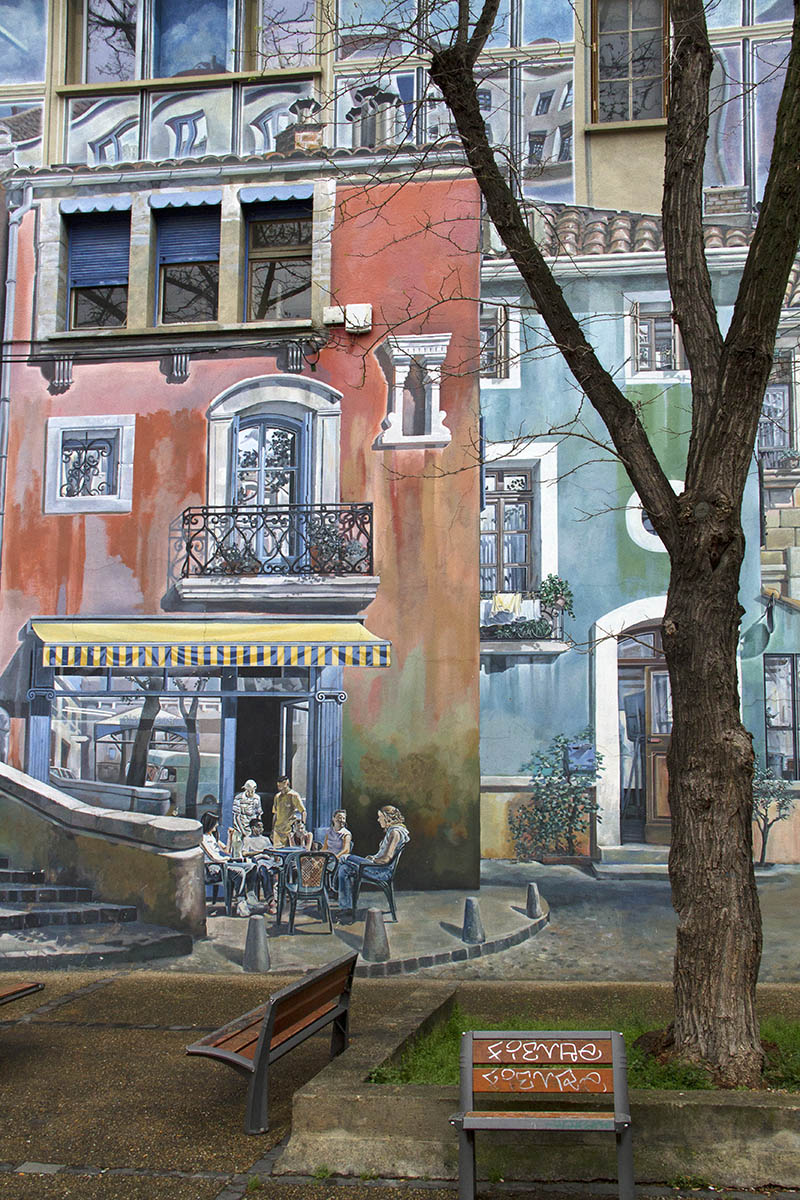 This has continued with Montpellier still being very much a student city. Half its population of 260,000 below 35 years of age. There is a lively café, bar, and music culture and it has a bike-friendly urban area. An efficient public transport system of mostly trams provides excellent connectivity to see the sights.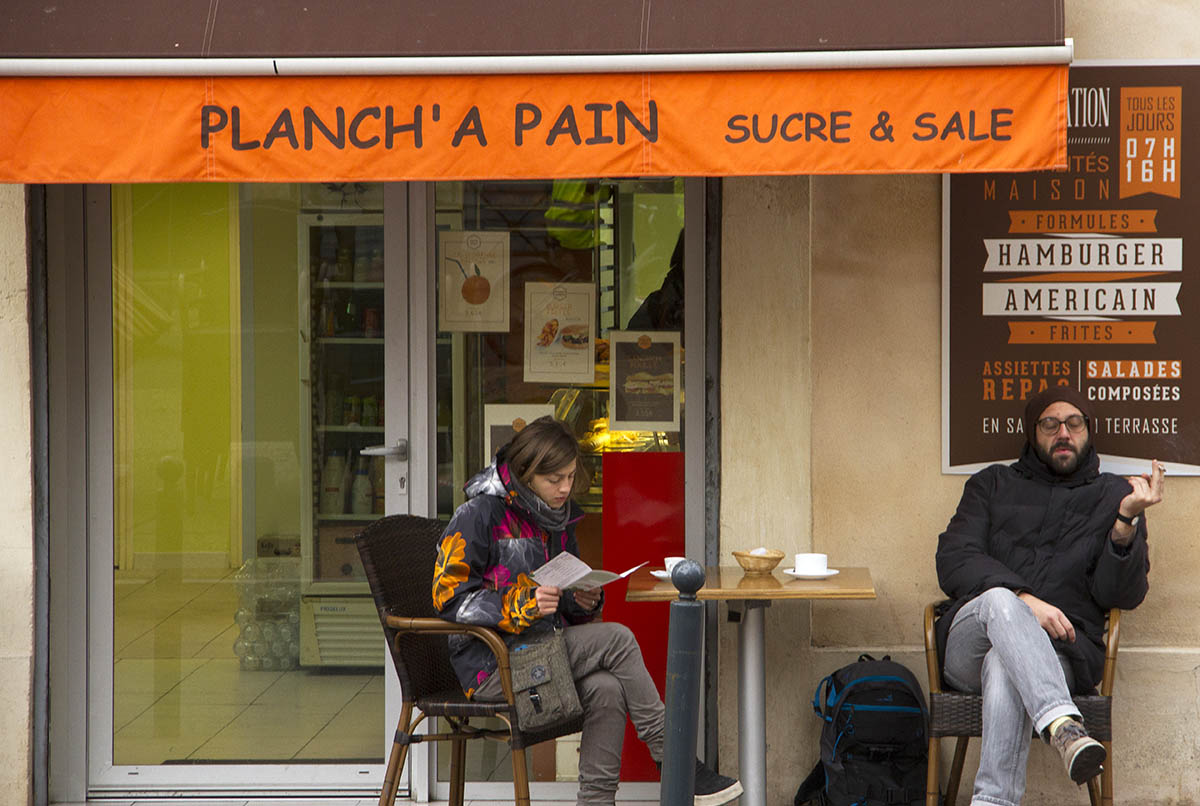 Place de la Comédie in the city centre is a large open area. Narrow alleyways and lanes radiate from here. Many include 17th and 18th-century townhouses, some of which have been converted into shops and cafés.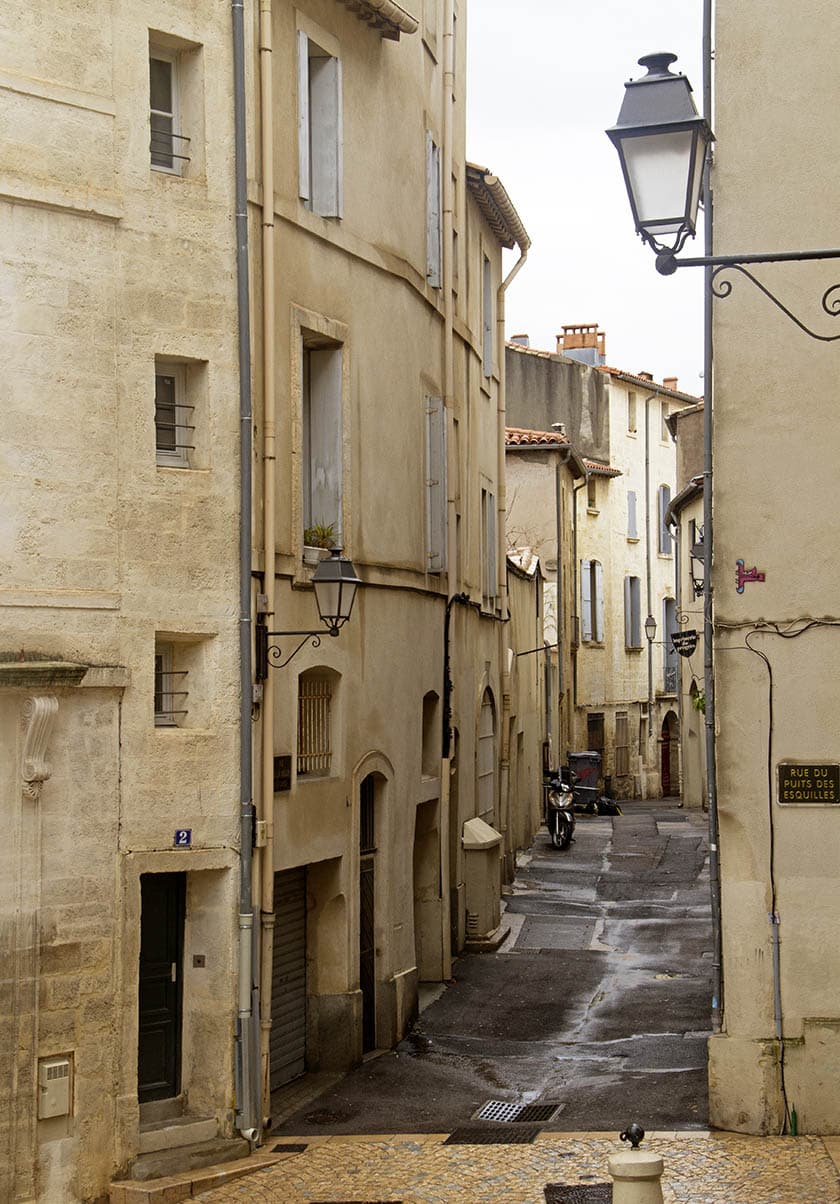 Seeing the Sights of Montpellier

Modern transport mostly avoids the historic parts of the city. The trams system is especially good for accessing many sights.
The historic Ecusson is a pedestrian precinct that leads to the Musée Fabre, one of France's' best provincial fine arts museums and a popular sight in Montpellier.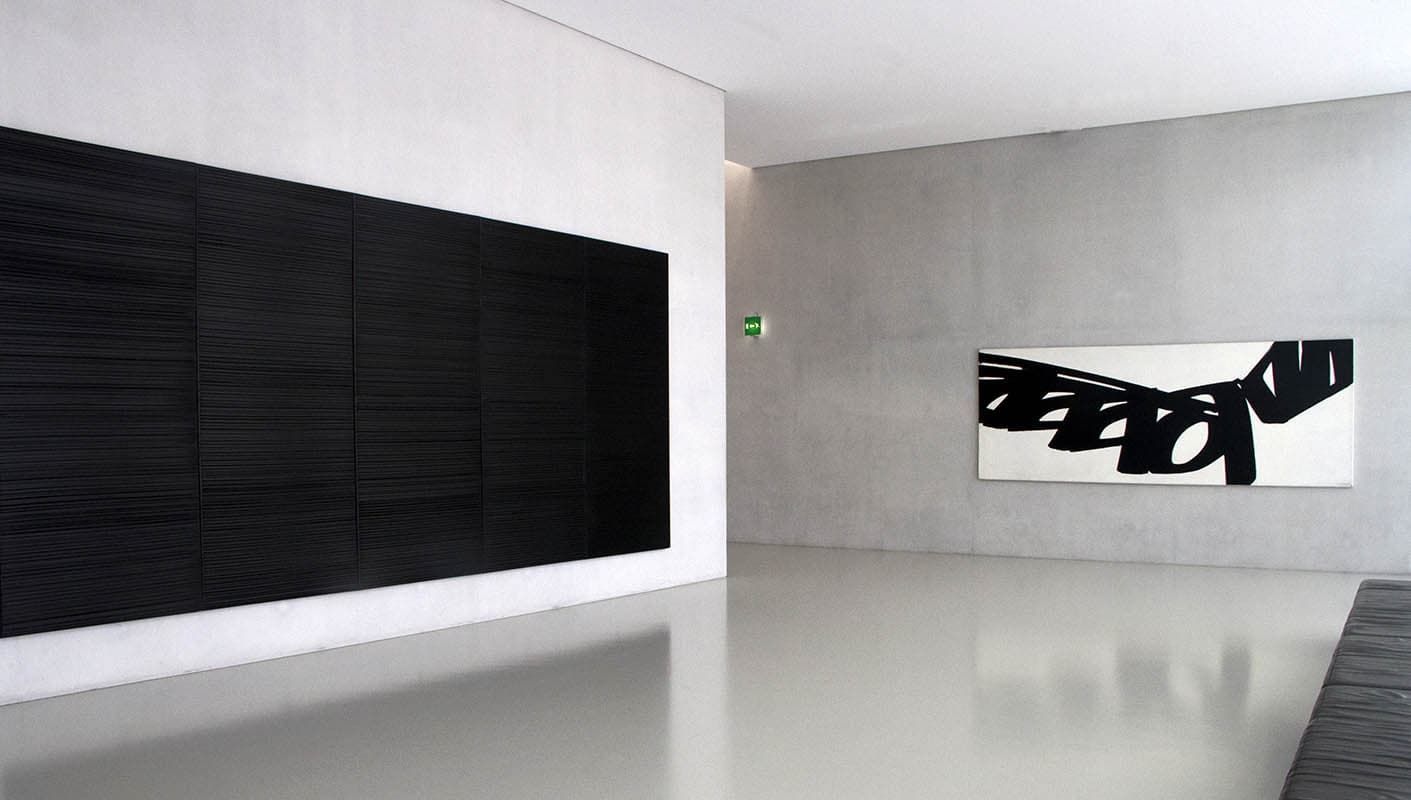 Montpellier also has its own smaller version of the Arc de Triomphe called the Port du Peyrou built in 1691 on the city's highest piece of land.
Places to explore on foot or bike include Saint Pierre Cathedral and Peyrou Gardens with views of the dramatic 18th-century Aqueduct Saint-Clement.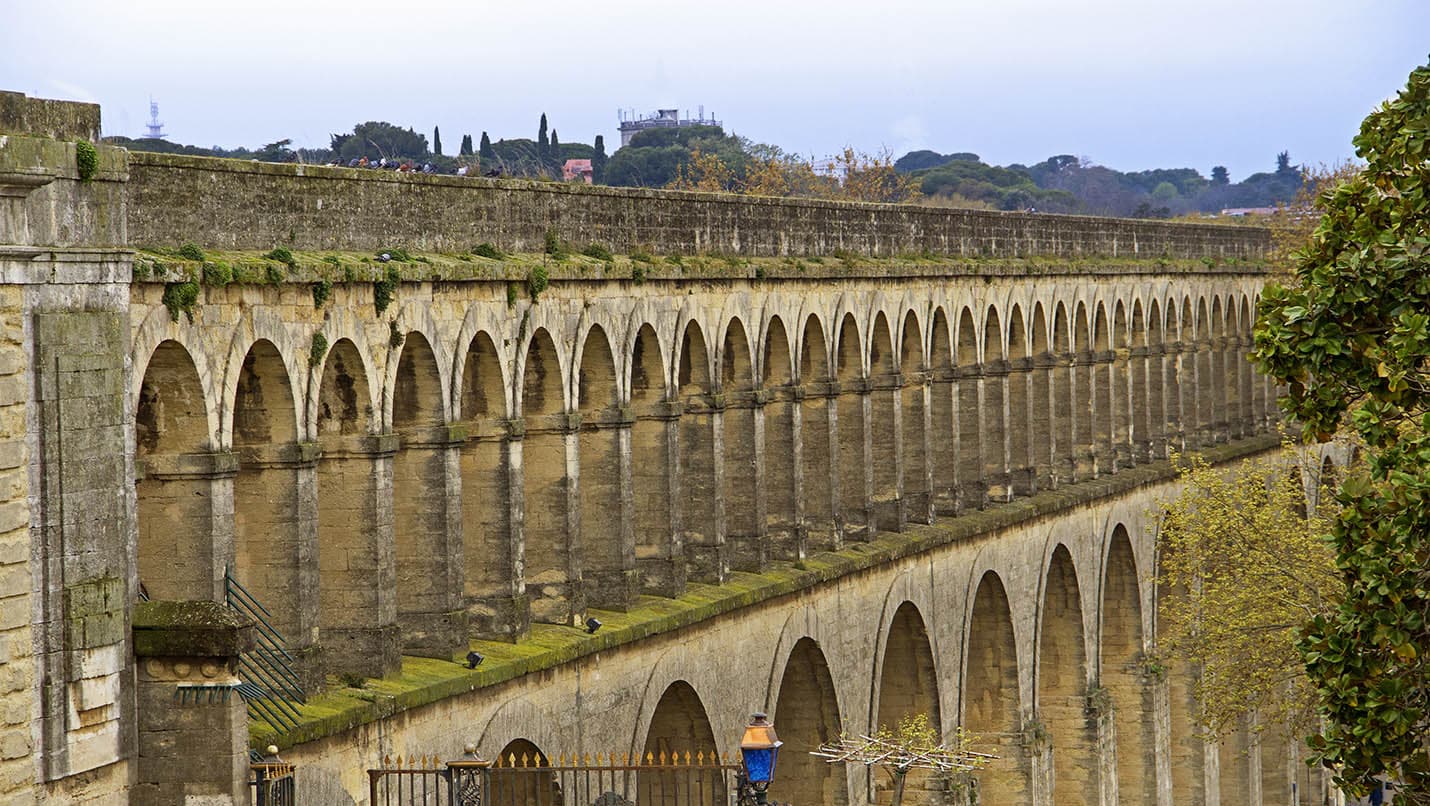 Modern Montpellier

Modern Montpellier incorporates many new and iconic buildings alongside several heritage landmarks. Antigone is its most successful example of urban rejuvenation that was initiated by Spanish architect Ricardo Bofill. It successfully integrates inner-city housing, riverbank recreational spaces, and retail activities.
Renowned French architect and designer, Philippe Starck's contribution to the city is "Le Nuage de Montpellier" with its bubble-like façade and the country's first "inflatable building" with an air-filled skin.
Other contemporary local and foreign architects including Sou Fujimoto (architect for the White Tree), Jean Nouvel (architect for the city hall or Hôtel de Regíon) and the late Zaha Hadid (architect for a library called Médiathèque Pierres Vives) have also designed landmarks buildings in Montpellier.
These new designs are changing the face of Montpellier to a progressive urban landscape where contemporary and chic structures sit comfortably next to their historic neighbours. One of the best ways to take in these contrasts is one a cycling tour with a knowledgeable guide.
Alternatively, hire a Vélomagg bike from over 50 conveniently located stands, explore the city, and then drop off the bike at any bike share stand.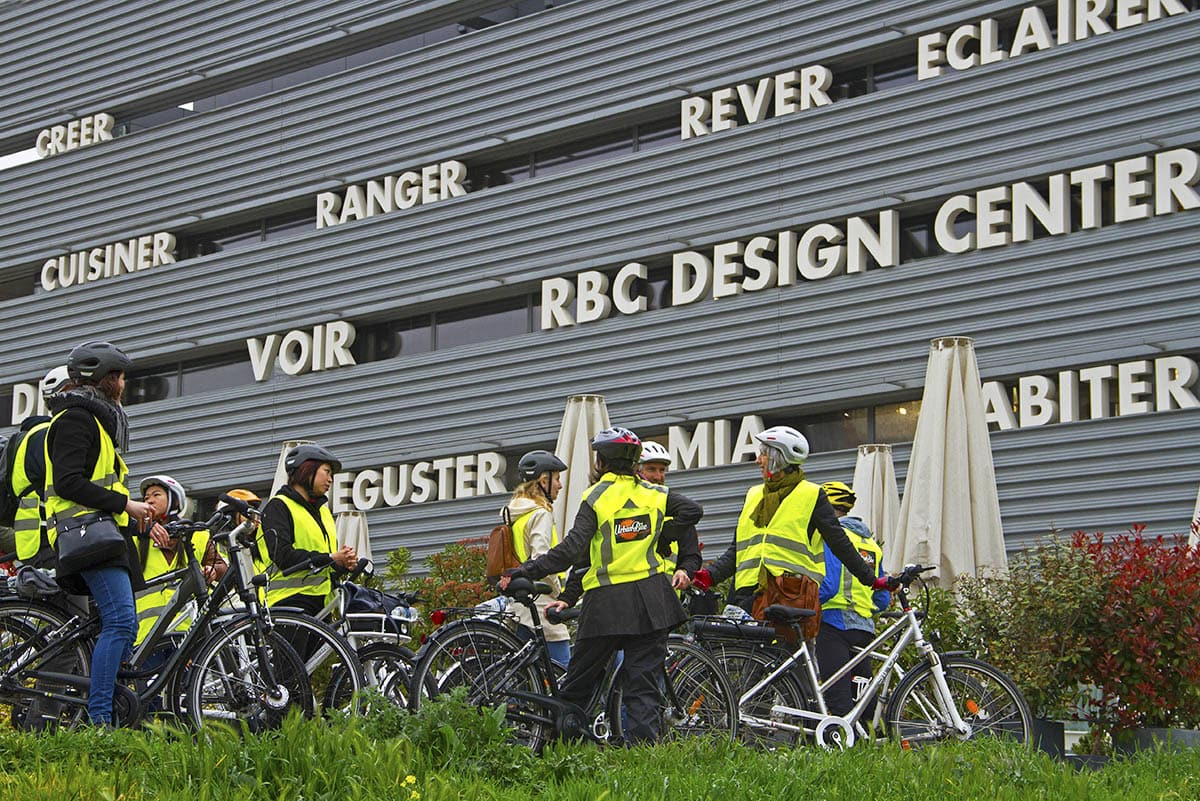 Mediterranean Playground

Nearby, La Grande Motte on the Mediterranean Sea is one of the region's most scenic resort destinations with pleasant year-round weather and varied recreational activities on both the land and sea.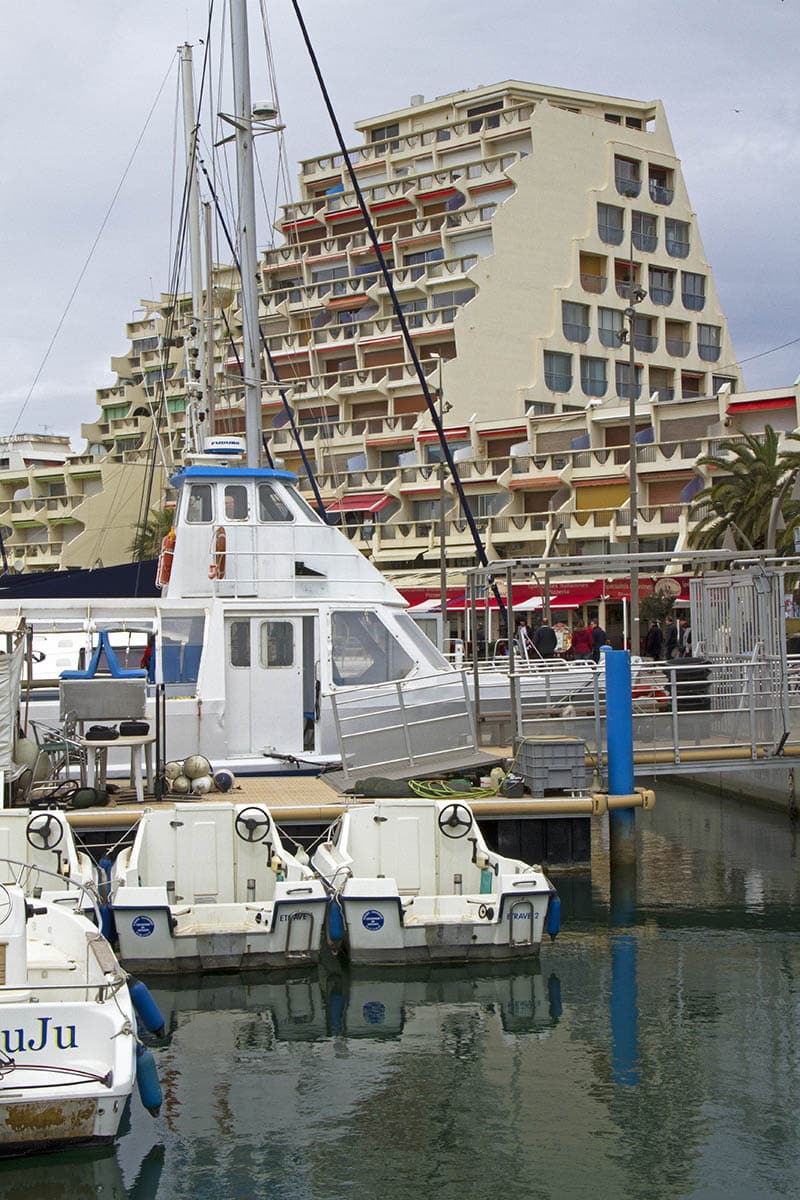 This development, started some 50 years ago, was designed by avant-garde architect Jean Balladur as an ambitious plan to establish a large seaside resort for all to relax in and enjoy.
Its buildings surrounded by wetlands and golf courses are unique in that they resemble pre-Columbian pyramids as found in Mexico. These contrast markedly with the thousands of yachts moored at several marinas here. An innovative way to explore the marina and garden-line streets is on a Segway tour.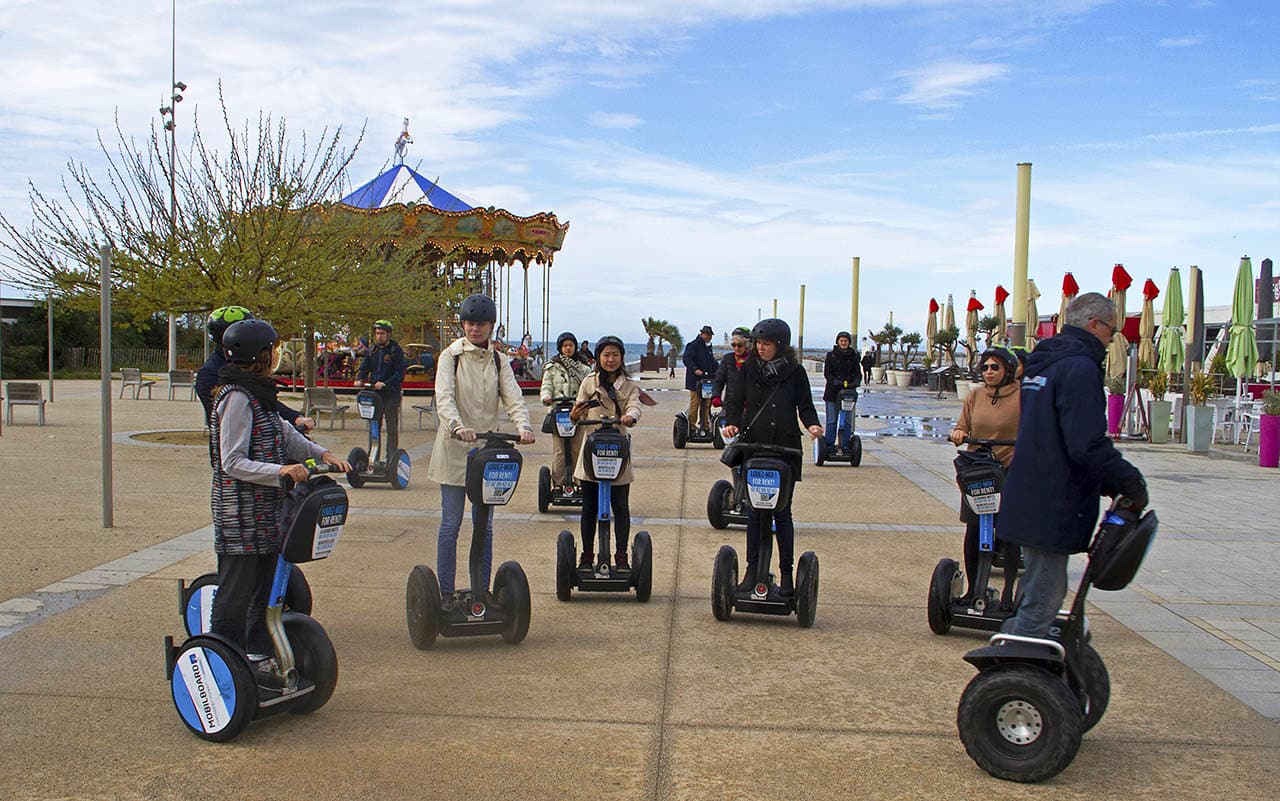 It is possible to join catamaran charters for short trips from La Grande Motte to neighbouring La Grau du Roi/Port Camargue or to more distant parts of the Mediterranean Sea.
Mountain Meanderings

After exploring the coast, it is only natural to head inland in a hired car with one of the main tourist sites being the famous Pont-du-Gard aqueduct. An insider tip is to head off early to the historic village of Saint-Guilhem-le-Désert with its narrow and picturesque alleyways.
Located at the base of a steep ravine, this medieval settlement and UNESCO site was first settled some 1,200 years ago and its abbey on the banks of the Gellone River is still a revered religious site.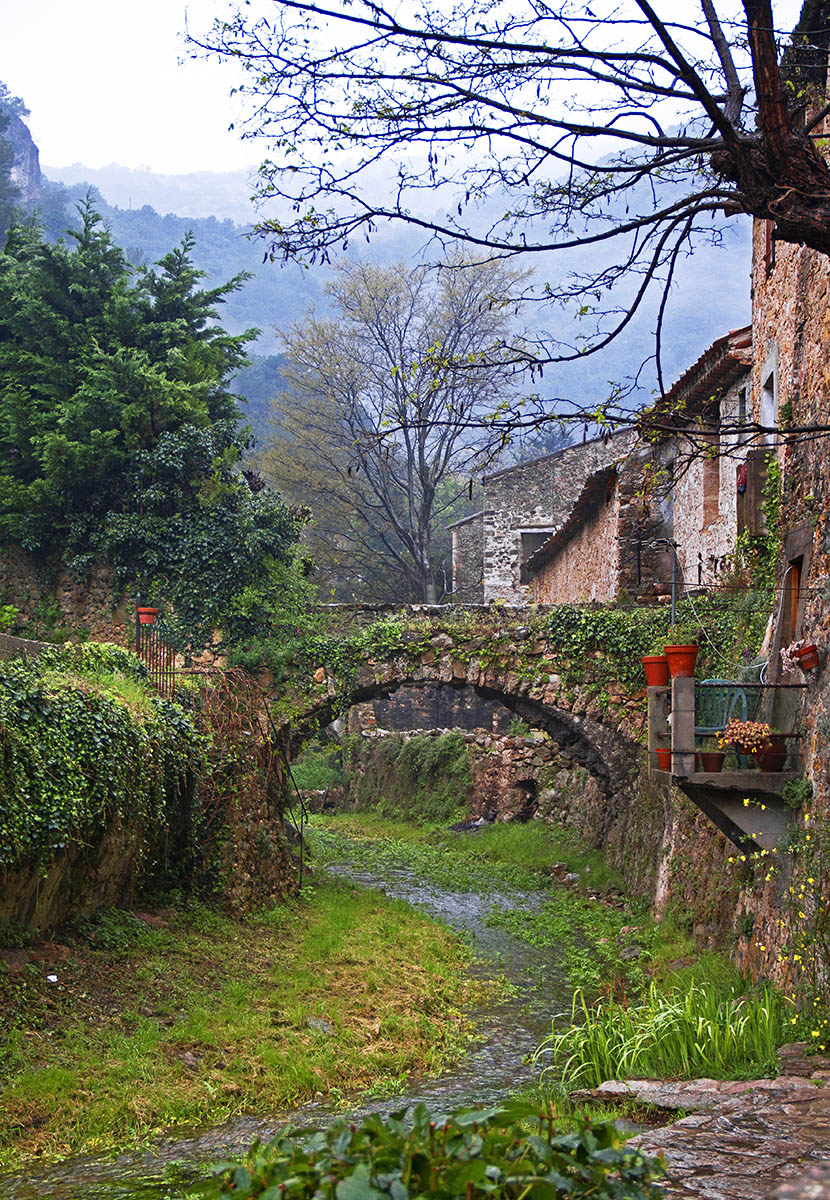 Afterwards, head northeast towards Avignon to admire the Roman aqueduct called the Pont-du-Gard. At 49-metre-high, the aqueduct that was an integral part of the 5-kilometre-long water supply to the city of Nimes spans the Gardon River.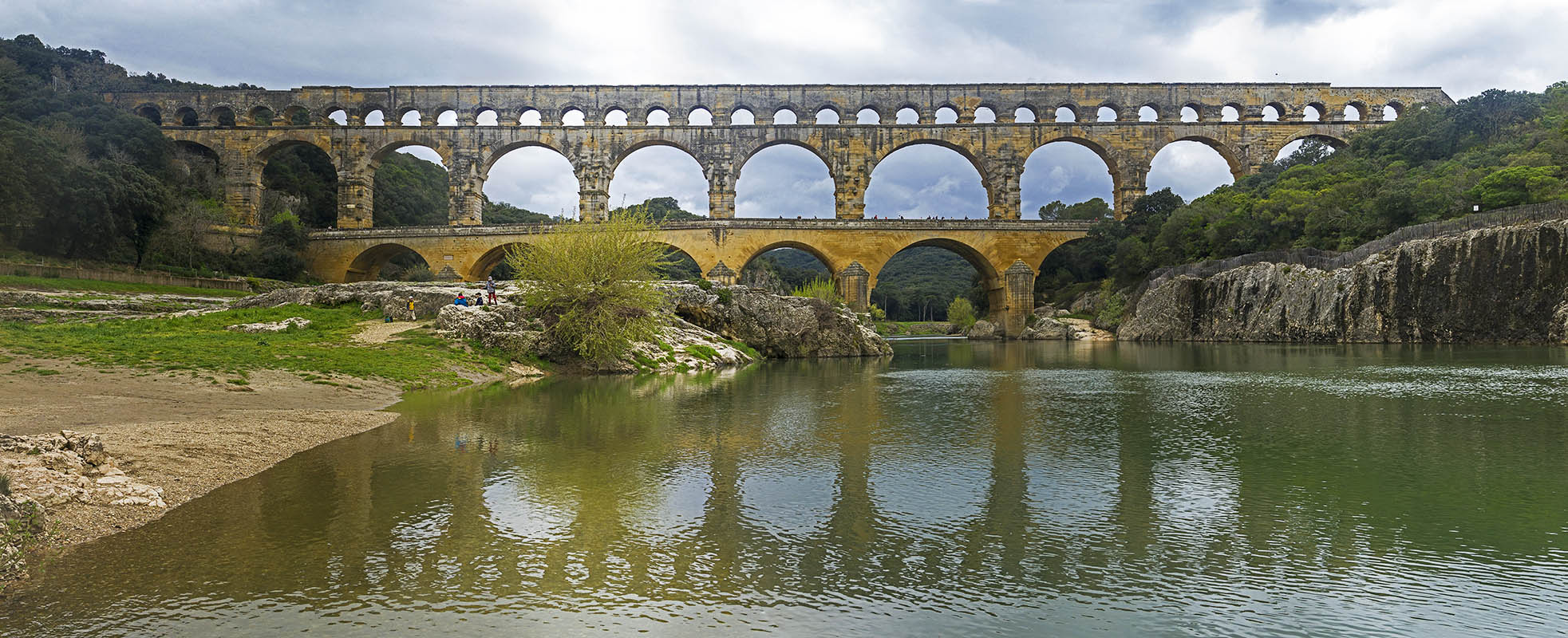 While nearby Nimes and Arles have many Roman remains, the aqueduct is its most popular.
Pont-du-Gard is the highest of all Roman aqueducts plus one of the best-preserved. Despite being erected some 1,900 years ago, the aqueduct was erected with precision engineering. It even has a gradient of a mere 2.5 cm along its entire length.
Tourism facilities at the site are superb with an excellent interpretation centre, souvenir shop, and a fine restaurant on the far side of the bridge. There is enough to see and do here for a half-day visit. If you want to dine here, pre-book a table at the restaurant Les Terrasses Pont du Gard. My late lunch included a local delicacy, fish and olive oil cakes prepared from local oil and fish from the Mediterranean.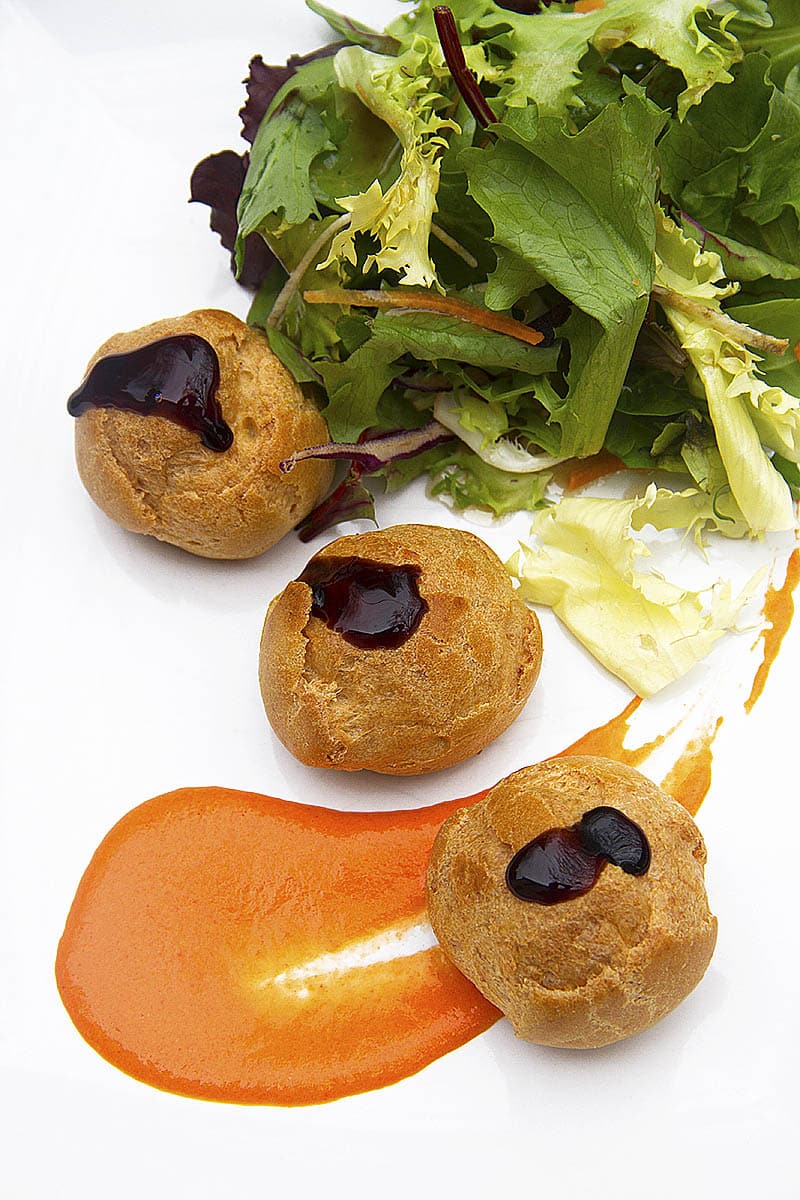 Desserts are also notable with a delicious nougat ice cream topped with local pistachio nuts and accompanied by raspberry and vanilla sauce. A main dish of beef with peppercorn sauce and a glass of wine, is reasonably priced at €60.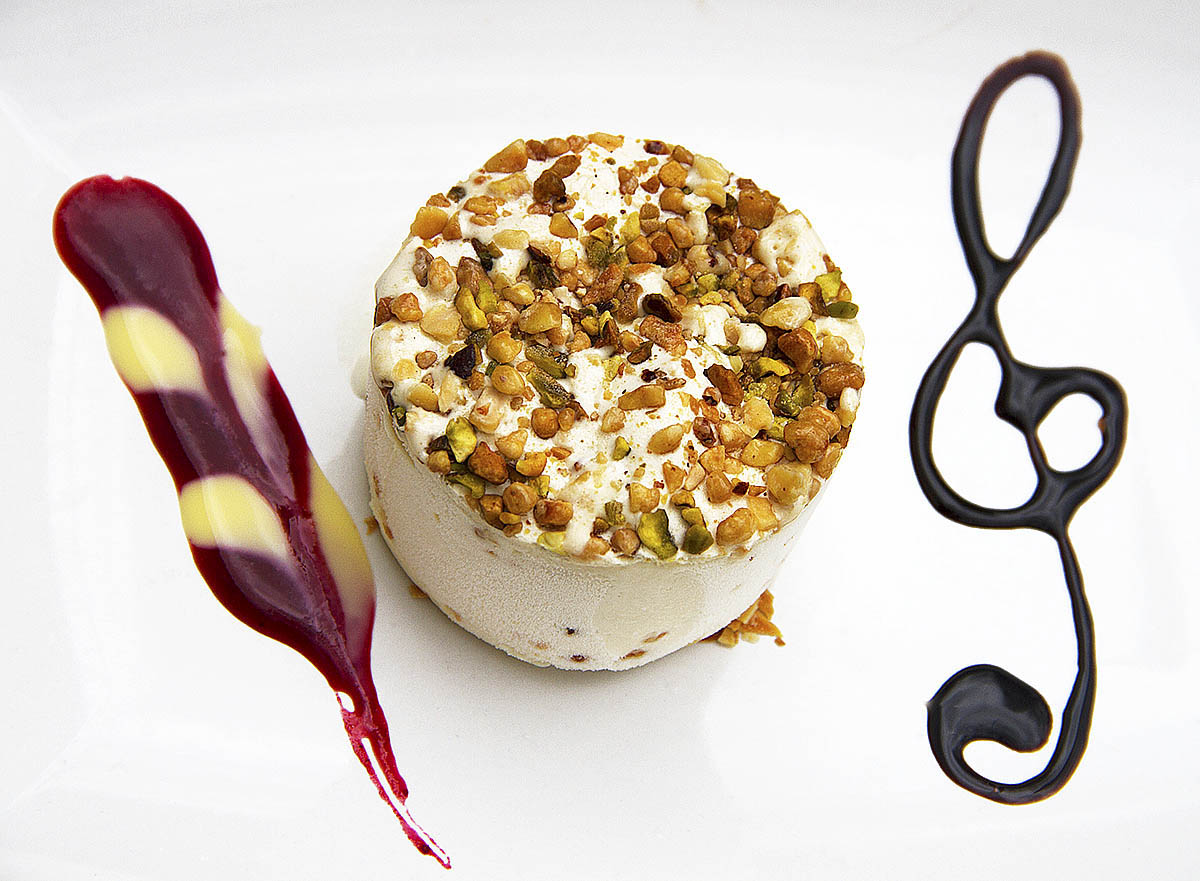 A very pleasant retreat to stay overnight is Hôtel Domaine de Clos Languedoc This fine boutique country estate near Beaucaire has an inviting lounge plus dining area and Old World rooms with stylish touches.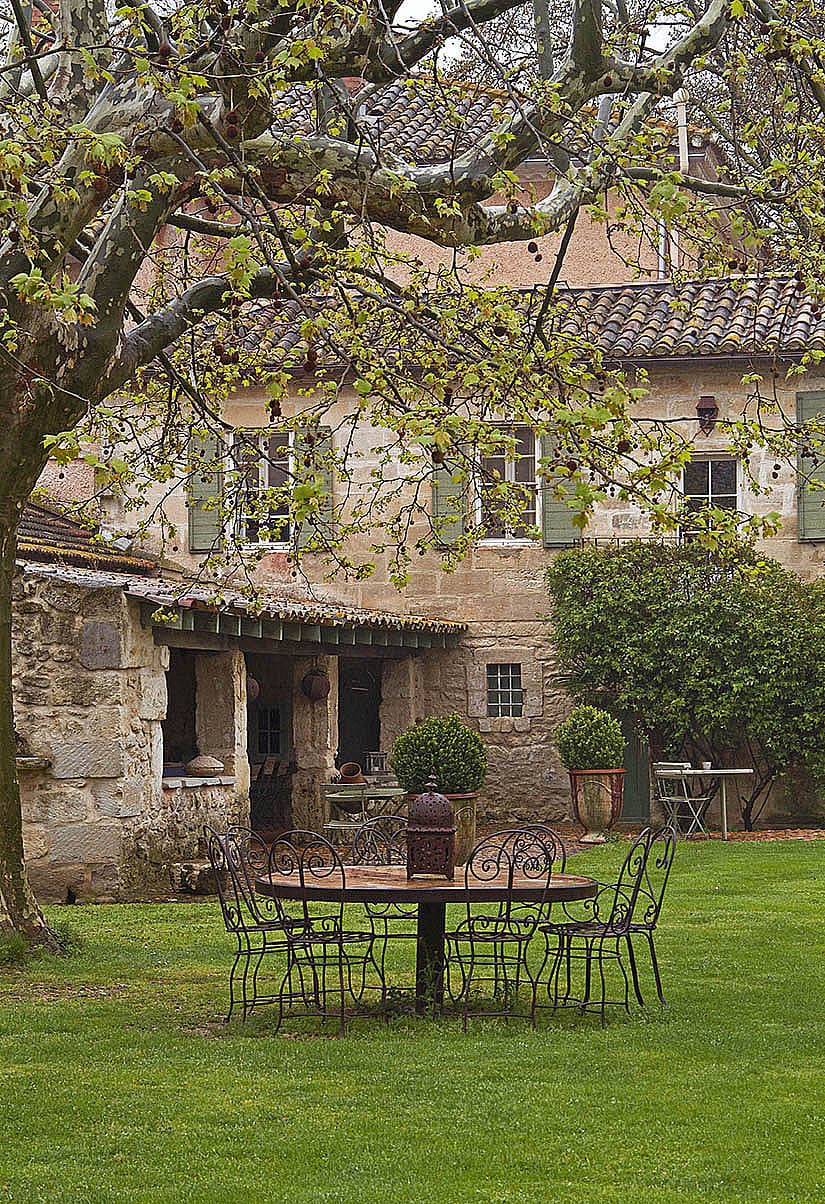 Dining Delights

The surrounding Languedoc region is one of France's most dynamic wine areas and the one most open to innovation.
While in the Grande Motte area, I dropped into Maguelone winery. It is located beside the historic cathedral of the same name. Wines here are reasonably priced compared to Asia. They range from just €6 for Rosé up to €15 for a top red.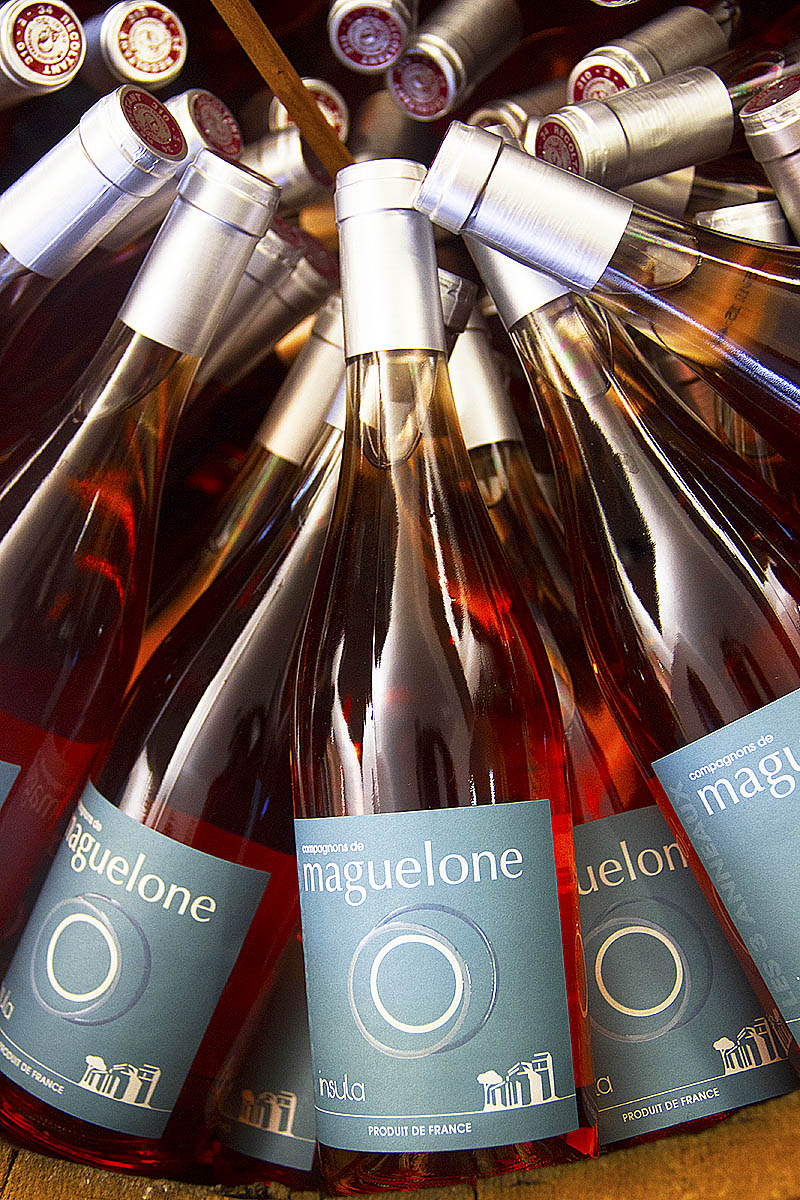 Sample these wines and excellent food at the seaside restaurant of Carré Mer. The pop-up outlet opens every summer and closes up in winter. Main dishes like grilled chicken are priced at €25, which is a little pricey but the beachside location is fabulous.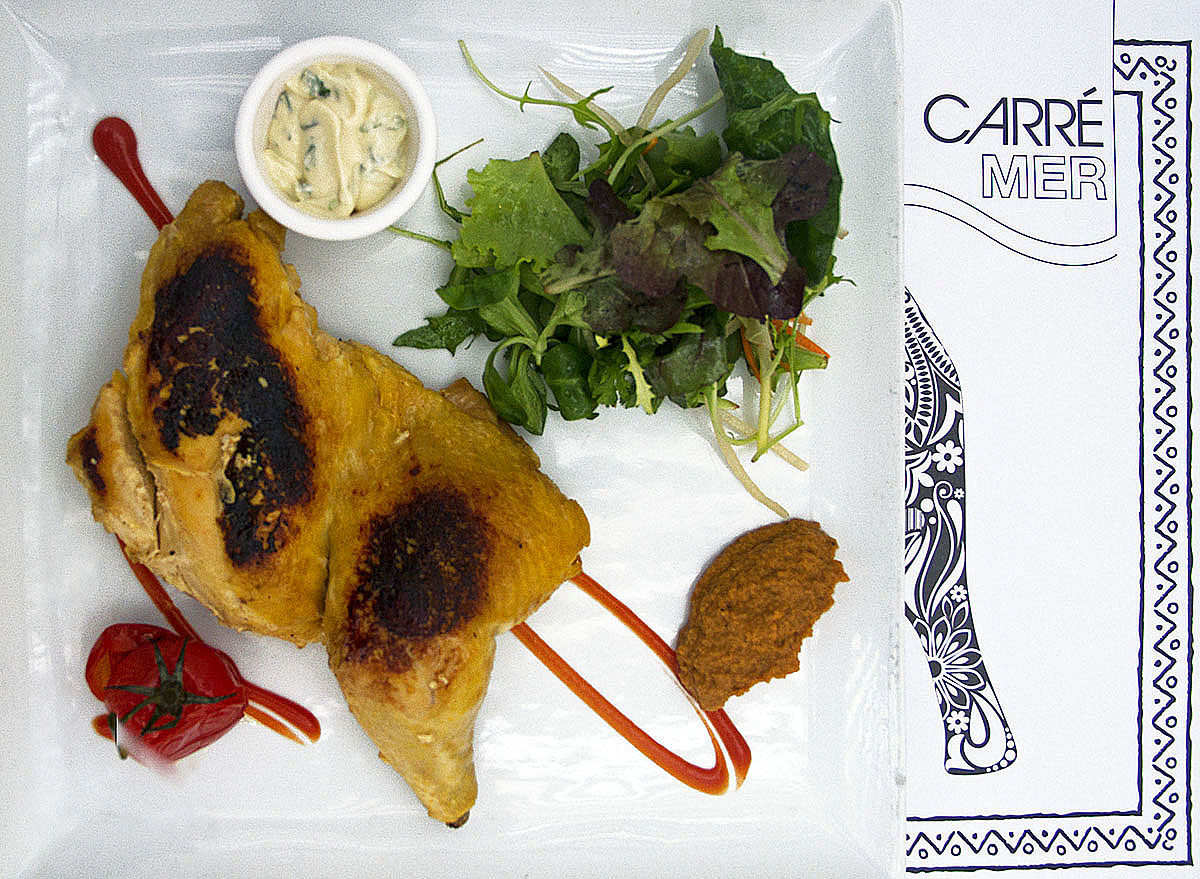 Travel Essentials
In Montpellier, stay in Hotel Novotel Suites in the trendy Antigone district. The most convenient connection to Montpellier is on Air France out of Singapore with a layover of a few hours between flights in Charles de Gaulle Airport in Paris.
Montpellier Travel Tips
Transfers through Paris on Air France are seamless. You can send bags from the city of embarkation all the way to Montpellier.
Montpellier's Mediterranean climate ensures it is a year-round destination. Though, it is very popular during the summer from June through to August. The best months to visit are May and September.
More information on travel to Montpellier in France can be obtained by logging onto Atout France.
[tabs][tab title="Where to Stay" icon="entypo-suitcase"]
[button style='blue' icon="entypo-suitcase" url='https://www.expedia.com.sg/Montpellier-Hotels.d6047038.Travel-Guide-Hotels' fullwidth='true'] Find Hotels in Montpellier [/button]
[/tab]
[tab title="Let's Go!" icon="entypo-flight"]
[button icon="entypo-flight" url='https://www.expedia.com.sg/Cheap-Flights-To-Montpellier.d6047038.Travel-Guide-Flights' fullwidth='true'] Flights to Montpellier [/button]
[/tab]
[/tabs]