By David Bowden, on December 28, 2018
Looking back at Celebrating a White Christmas in Austria
In Austria, winter comes with snow-capped mountains, log fires, and hot chocolate. Don't just dream about a white Christmas! I have always liked the Austrian Christmas spirit, especially with all the Advent markets set up in various towns across the country.
I had a few chances to visit Christmas Markets in Austria over the years, and they never did disappoint. Illuminated Christmas trees dominate city and town squares while temporary Advent markets have been set up in central marketplaces and plazas all across Austria.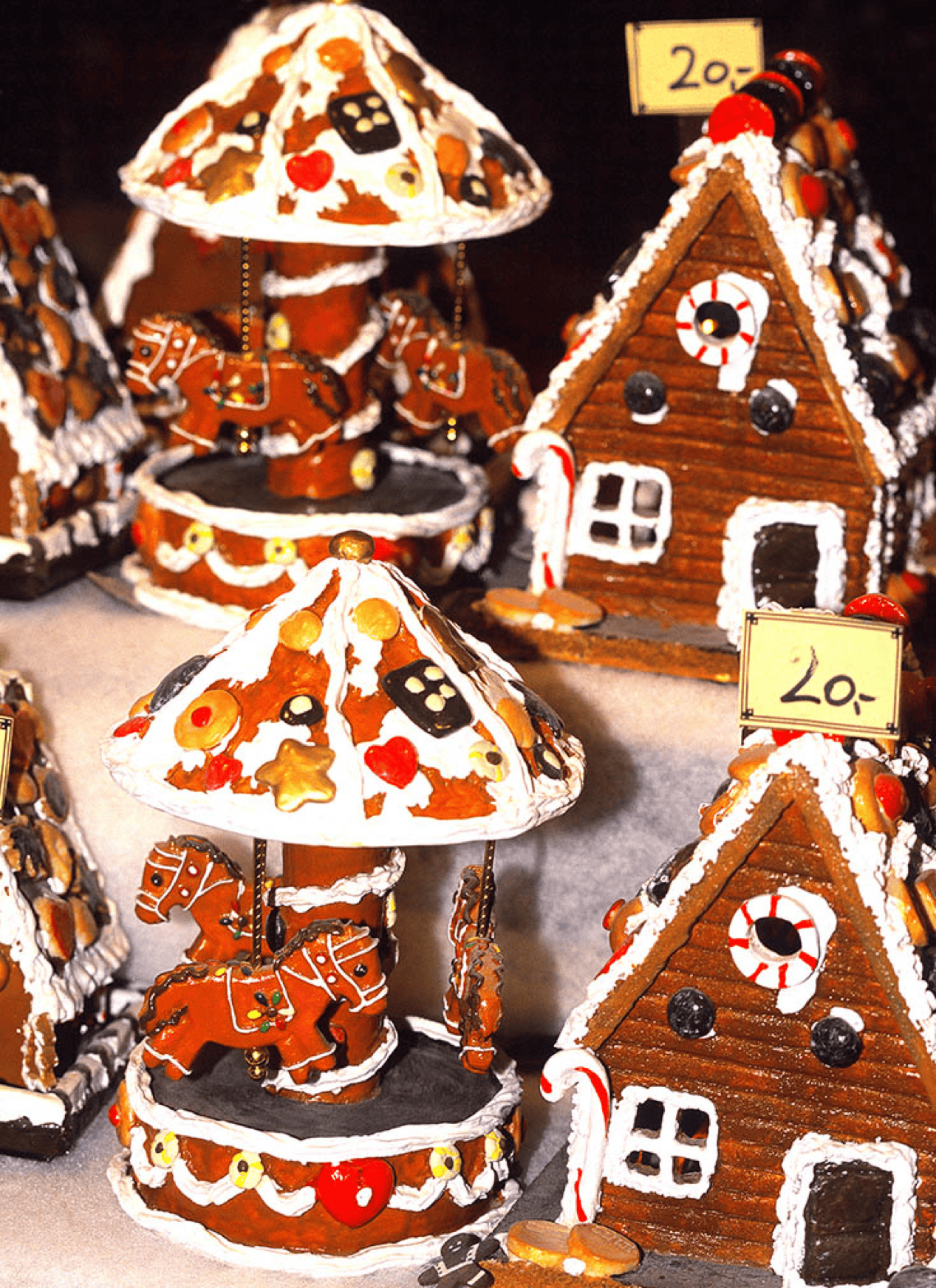 Gingerbread cookies are one of many treats commonly found in Christmas markets all around Austria.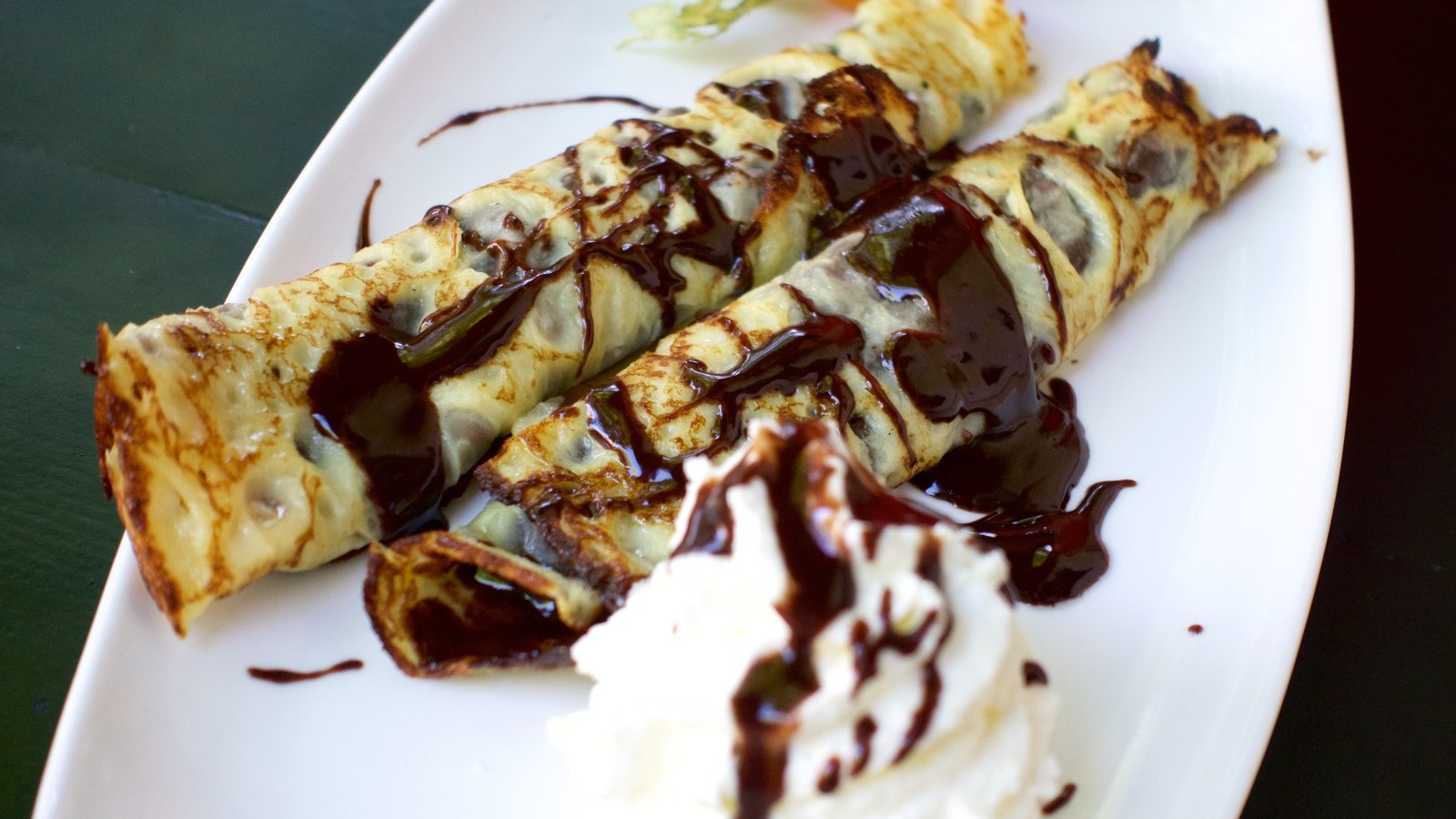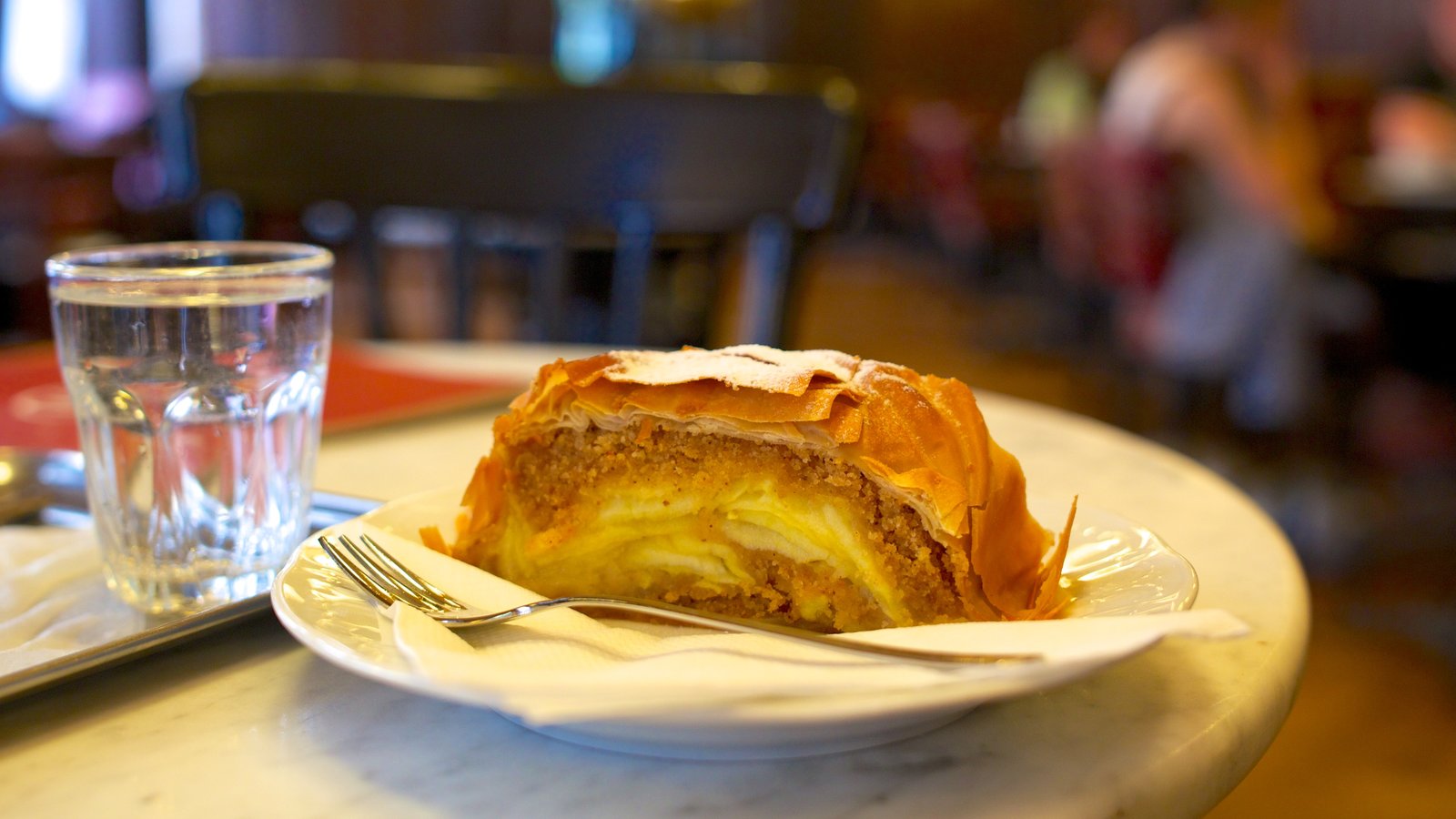 Stallholders were mulling over a piping hot elixir made from wine or grape juice, citrus juices, spices, and herbs — in most places, they are called glühwein (or mulled wine). I happily sipped mine every day I was in Austria. If you are travelling with children, they can drink warm fruit juice instead. Besides mulled wine, we munched on biscuits, stollen, and gingerbread cookies. Despite our constant full bellies, we occasionally eyed the roasted chestnuts and tried (and failed) to resist the aroma of sizzling bratwürst.
Almost all Austrian cities, towns, and villages stage a month-long Advent market in December. As such, I decided to do market-hopping in Vienna and Salzburg.
Vienna: Rathausplatz Wiener Christkindlmarkt for family travels
This was one of the best Christmas markets I visited! It is also one of the main Christmas markets in Vienna, with the Town Hall Rathaus towering over the square. We ended up nibbling on Christmas pastries and cookies from more than 100 vendors around the market. They ran different activities for kids and adults throughout the day, and the ice skating rink was filled to the brim. The crowd in Rathausplatz gets exponentially larger after dark, but I'm not complaining because that's what Christmas spirit is all about, right?
Vienna: Maria-Theresien Platz Weihnachtsdorf for couples
Another favourite of mine is Maria-Theresien Platz Weihnachtsdorf, located between the Art History Museum (Kunsthistorisches Museum) and Natural History Museum (Naturhistorisches Museum). The market was less crowded compared to Rathausplatz, I'm guessing because they had few activities for children. I found this market friendlier for adults who wished to drink wine peacefully. Souvenirs here tend to be cheaper too!
Vienna: Schönbrunn Palace Weihnachtsmarkt for traditional offerings
I couldn't leave Vienna without visiting the authentic Christmas market just outside the Schönbrunn Palace. The Christmas market here is slightly more traditional, offering handmade toys, mulled wine, sausages and sweet treats. Although the food and souvenir selection was rather limited, the majestic background of Schönbrunn Palace background made up for it.
Vienna: Belvedere Palace Weihnachtsmarkt for artsy-fartsy travellers
During my last few days in Vienna, I decided to drop by the Belvedere Palace Weihnachtsmarkt. The Christmas market is located next to the famous baroque palace in Austria: Belvedere Palace. The market was pretty small — I was able to explore the stalls within an hour or so. It sells lots of arts and crafts, a great market for those who are into DIYs or jewellery.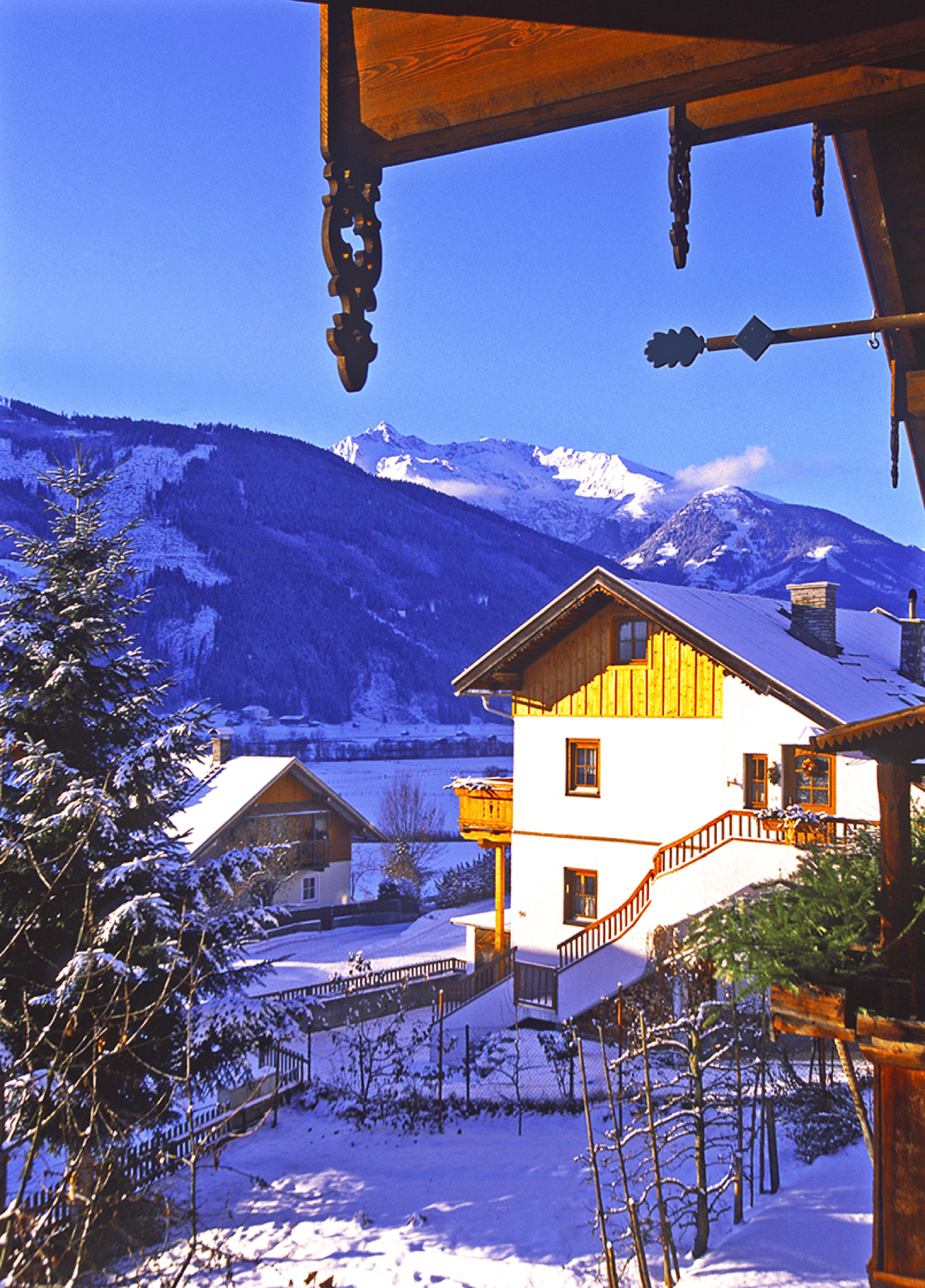 Villages like Stuhlfelden in the Pinzgau Valley near Zell am See are most picturesque in winter.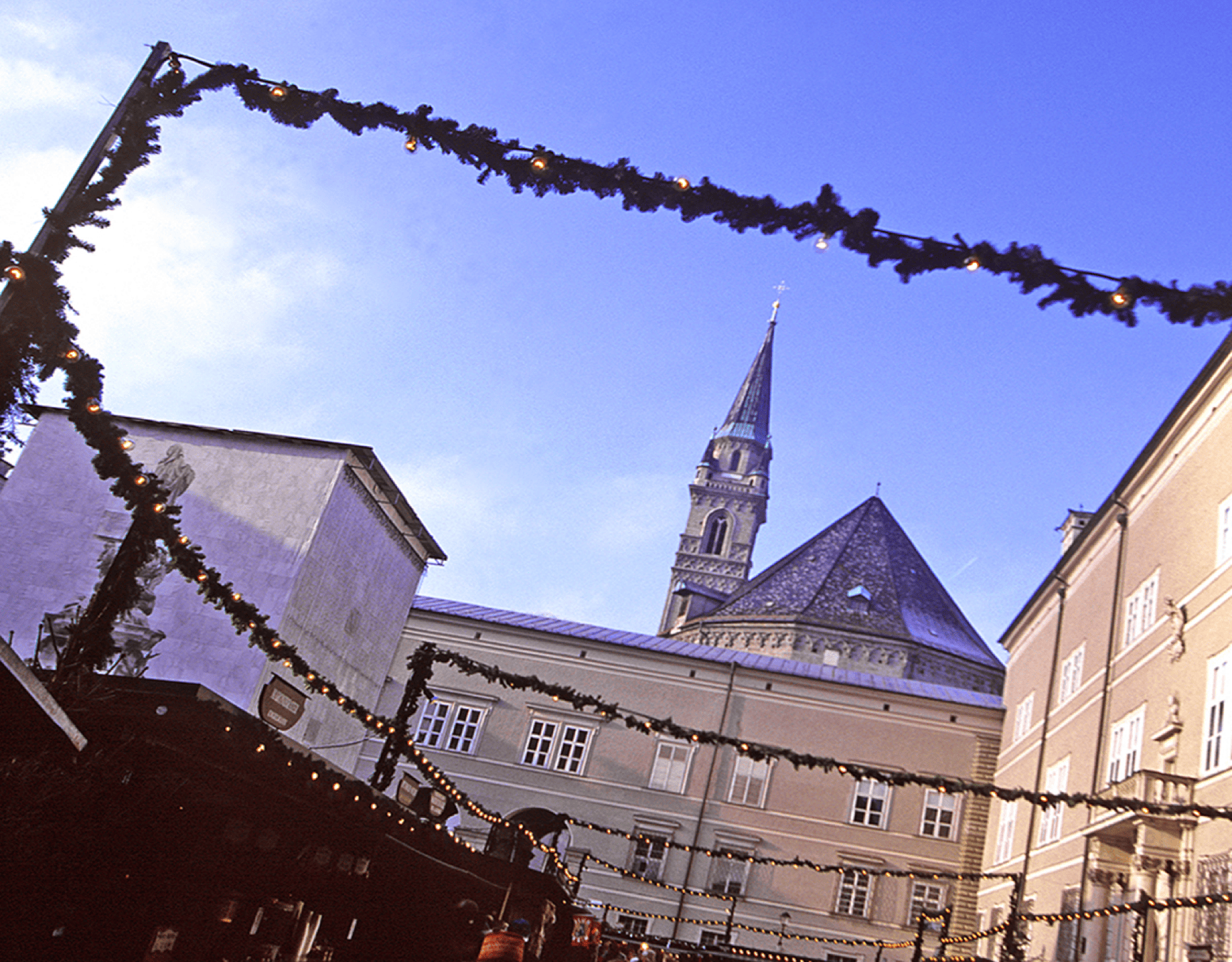 The Christkindlmarkt in Salzburg's Cathedral Square is one of several in the city.
Salzburg: Salzburger Christkindlmarkt for a traditional market
In Salzburg, the Advent market is set up on Residenz Square in front of the cathedral, beneath Hohensalzburg Fortress. Locals seemed to love shopping for Christmas goodies, so I decided to give it a try too! The sweet cinnamon baked apples seemed to warm me right up in the cold weather of Salzburg.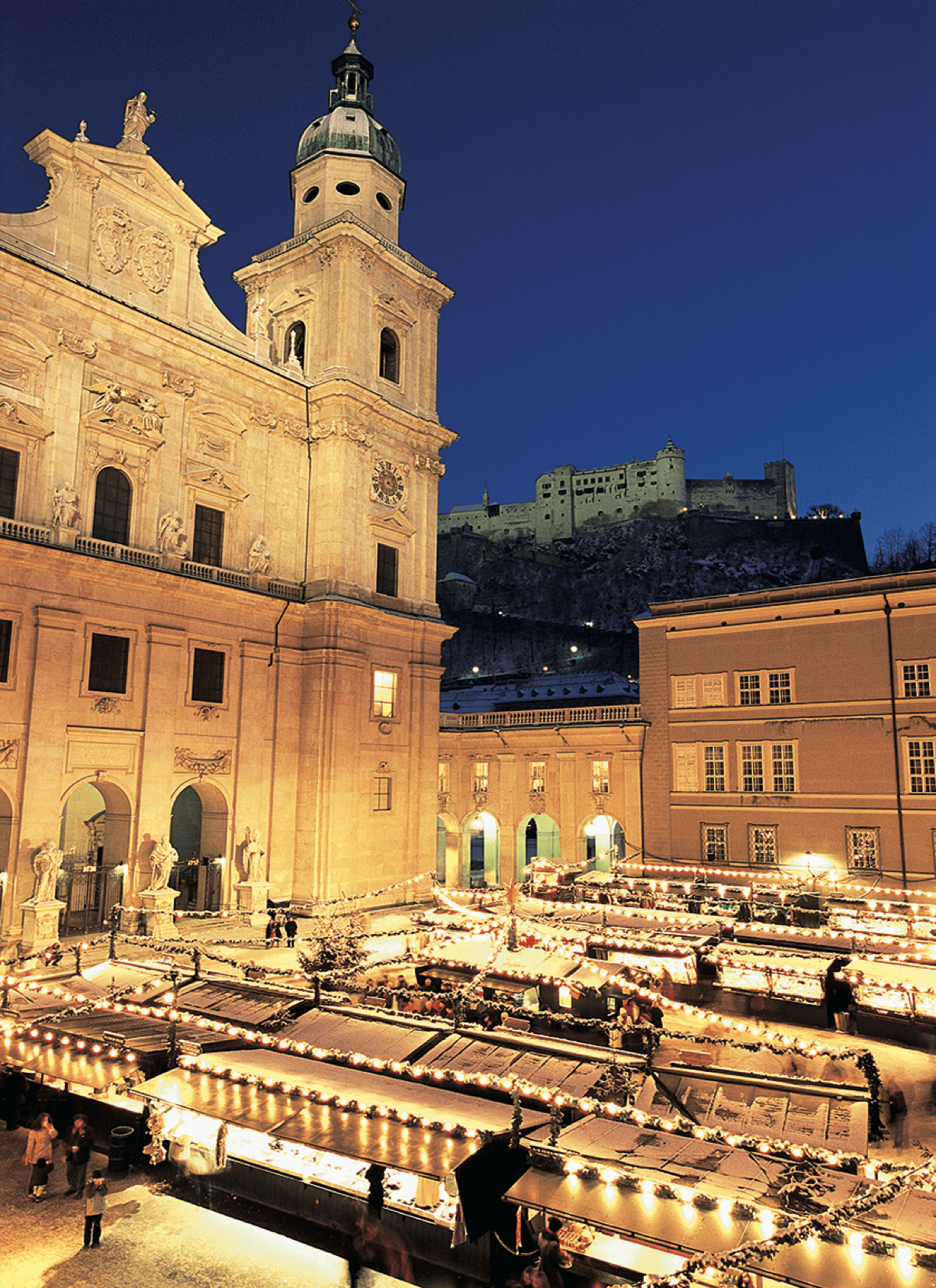 Romantic Salzburg has one of the most mystical Advent Markets in Austria.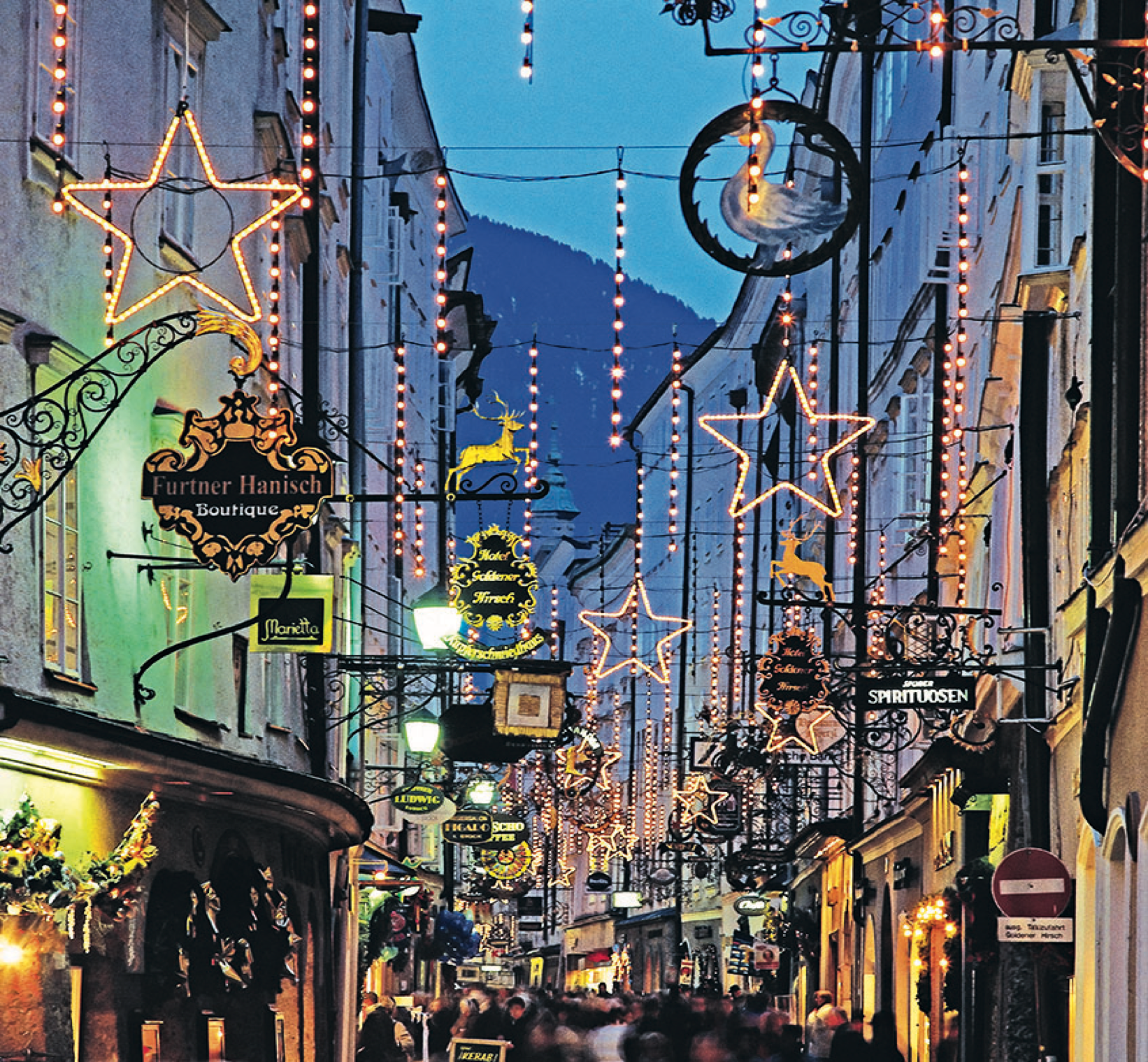 Salzburg's pedestrian Getreidegasse is where traditional Christmas gifts are available.
Salzburg has many other Christmas markets like the Salzkammergut Christmas Market by a lakeside village. I didn't have the time to explore all the markets in Salzburg, but that's just an excuse for another visit soon.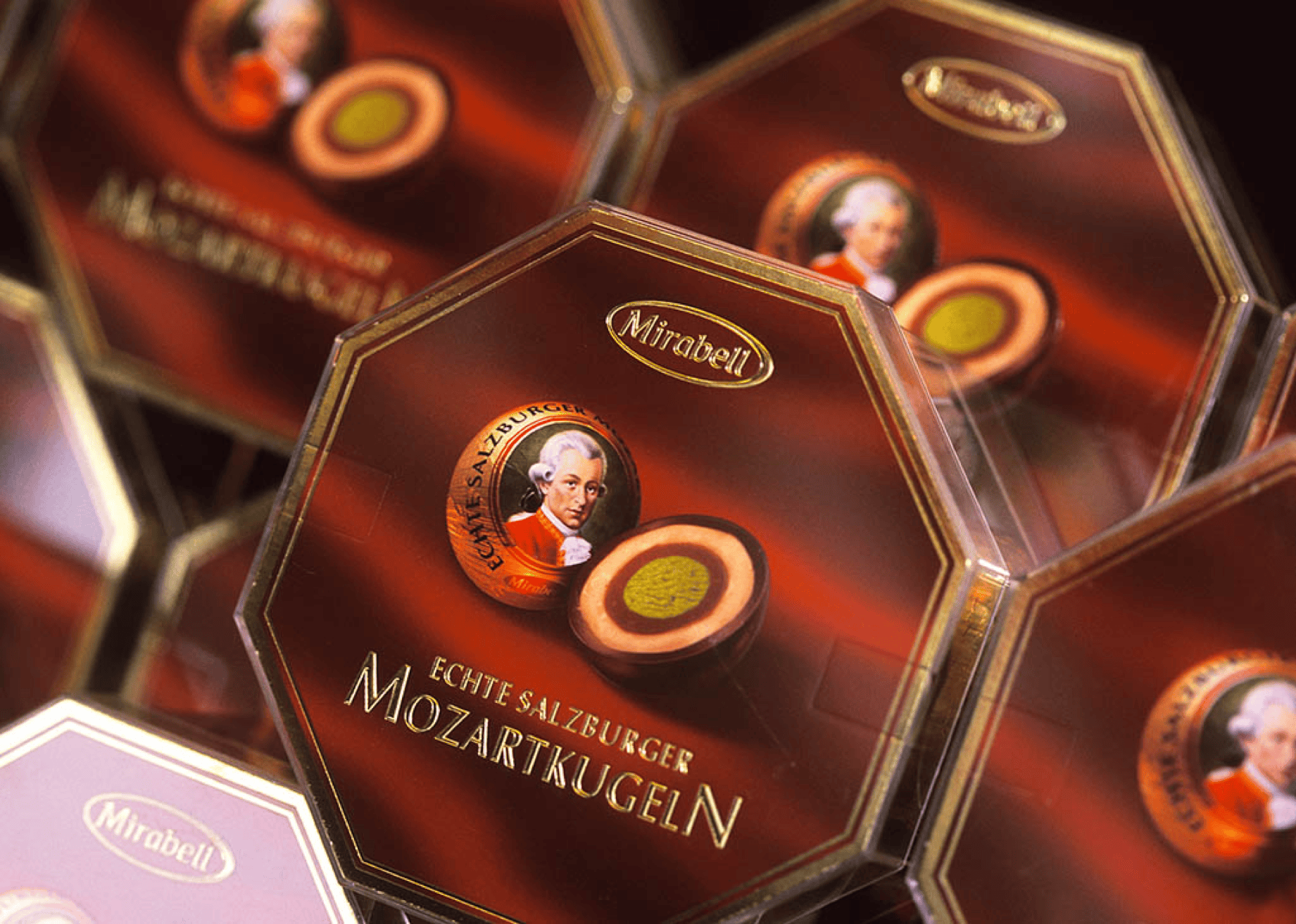 Salzburger Mozartkugel chocolates make a perfect gift year-round.
Hotels in Austria
I wished to spend Christmas in Austria beyond its Christmas markets, so the place I stayed in was important to me. I stayed in a family-operated boutique hotel, Schwaigerlehen-Berngarten, located in Stulfelden. The owners arranged a sleigh ride through the snow-lined valley for us — it was the most exciting ride I'd had in the longest time!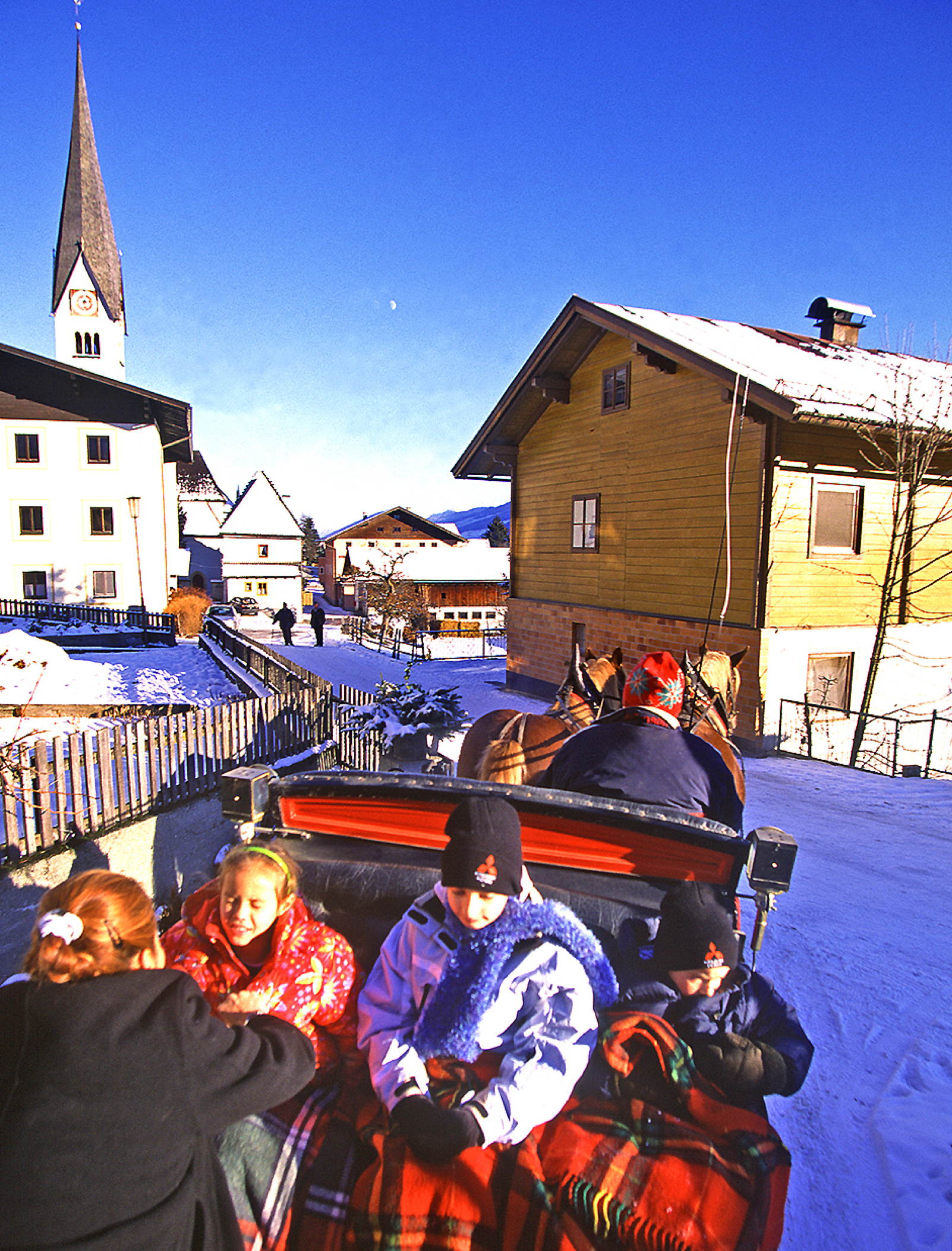 Enjoy a sleigh ride in picture postcard perfect villages like Stuhlfelden near Zell am See.
Occasionally, we attended some Christmas activities, such as the Christmas carolling session. Christmas carols are an important part of Christmas festivities with the Austrian-penned Still Nacht (Silent Night) being the most well-known. We sat in the memorial chapel of Nikolaus-Kirche to listen to the enchanting voices.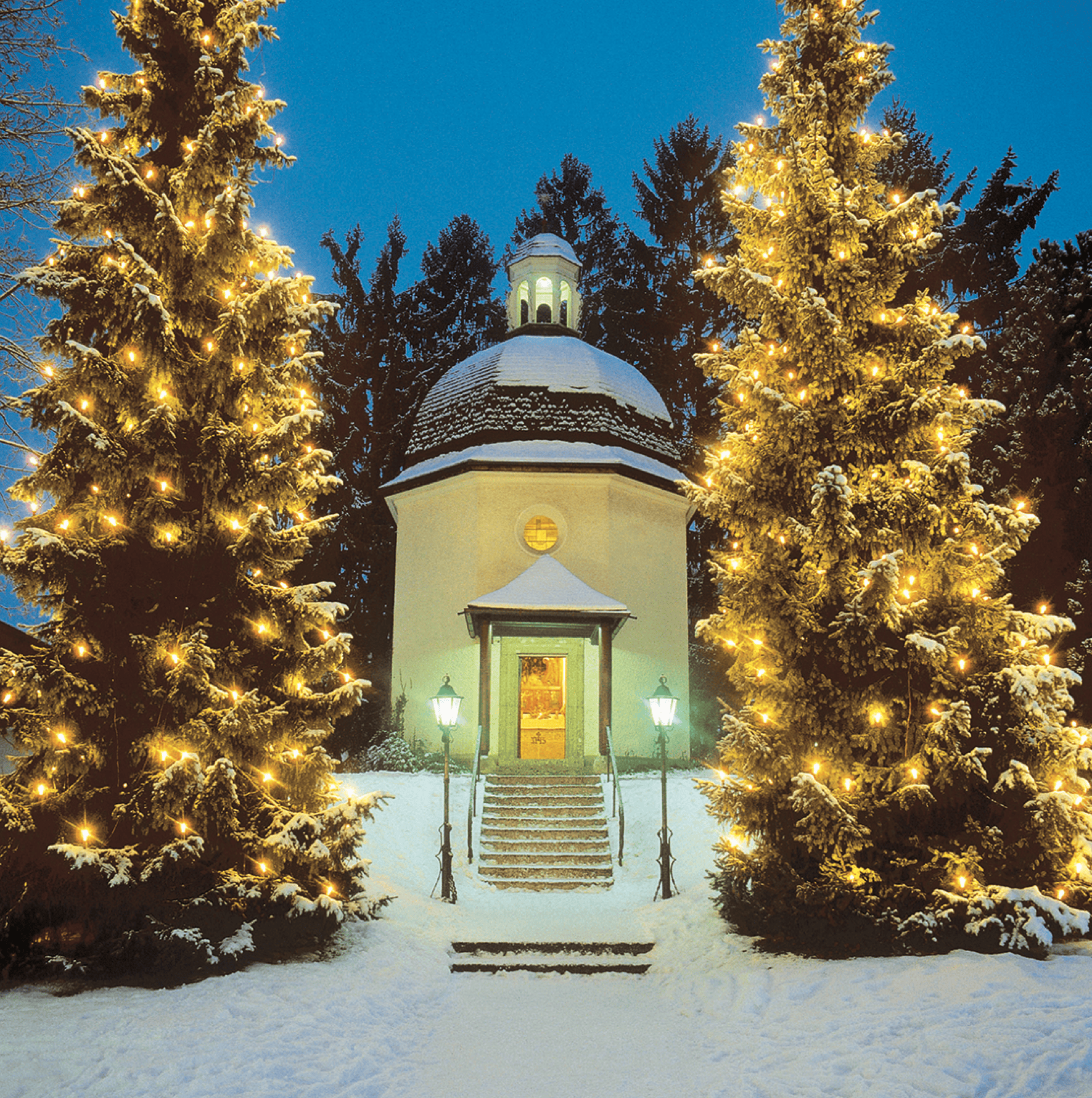 The famous Christmas carol Silent Night was written in Obendorf near Salzburg, 1818.
Accommodation in Austria ranges from luxury five-star hotels to welcoming local accommodation such as Schwaigerlehen Berngarten in Stuhlfelden. Schwaigerlehen Berngarten is a family-operated bed and breakfast property. It serves some of the heartiest Austrian food which is guaranteed to add a few inches to your waistline. Stuhlfelden is a small and welcoming village on the branch train line from Zell am See to Mittersill between Salzburg and Innsbruck.
In Vienna, the main Advent Market is staged on Rathausplatz. A popular four-star property is Austria Trend Rathauspark with its grand stone façade so typical of many buildings in the capital.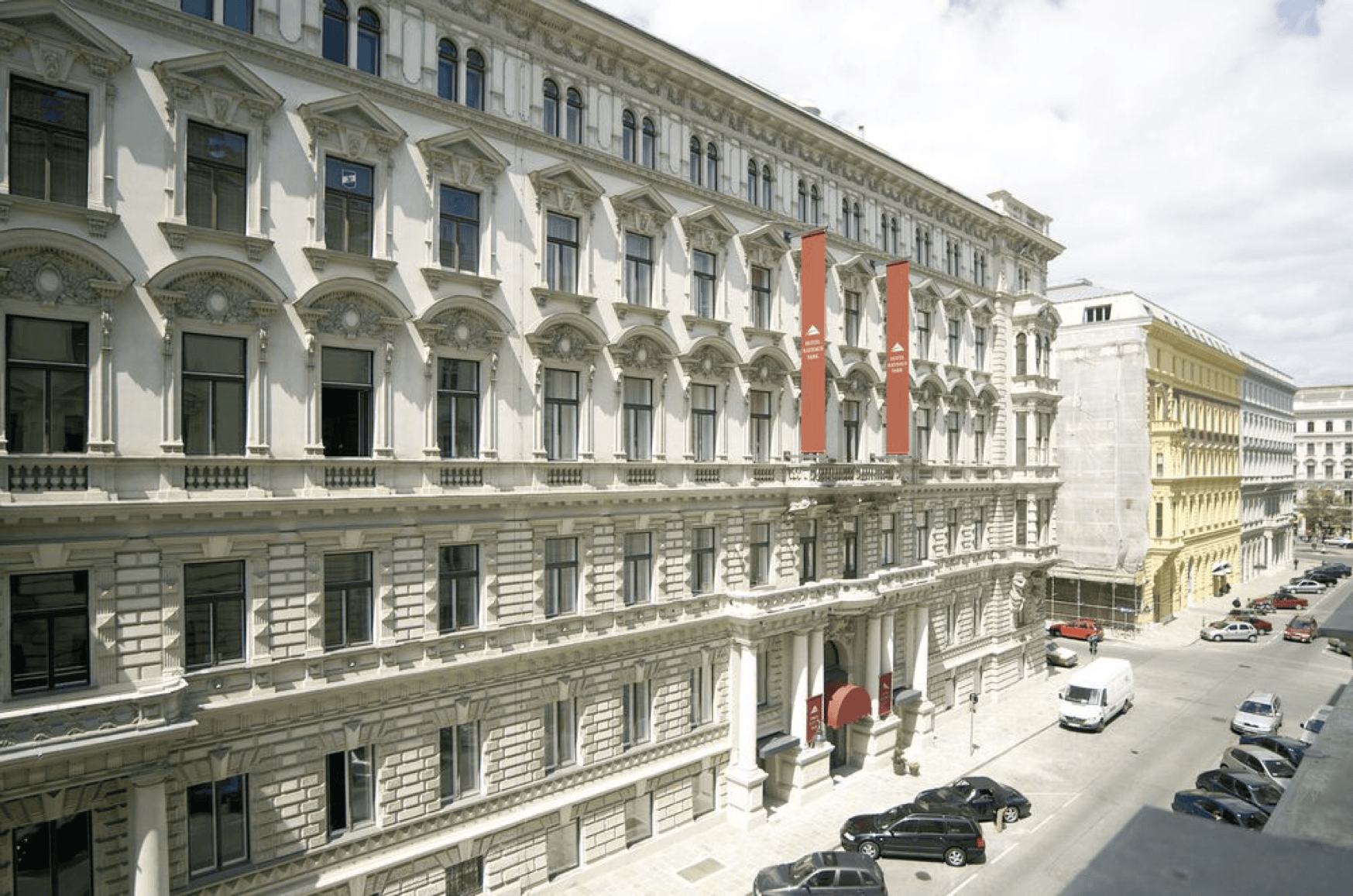 Austria Trend Rathauspark
Salzburg Sacher Hotel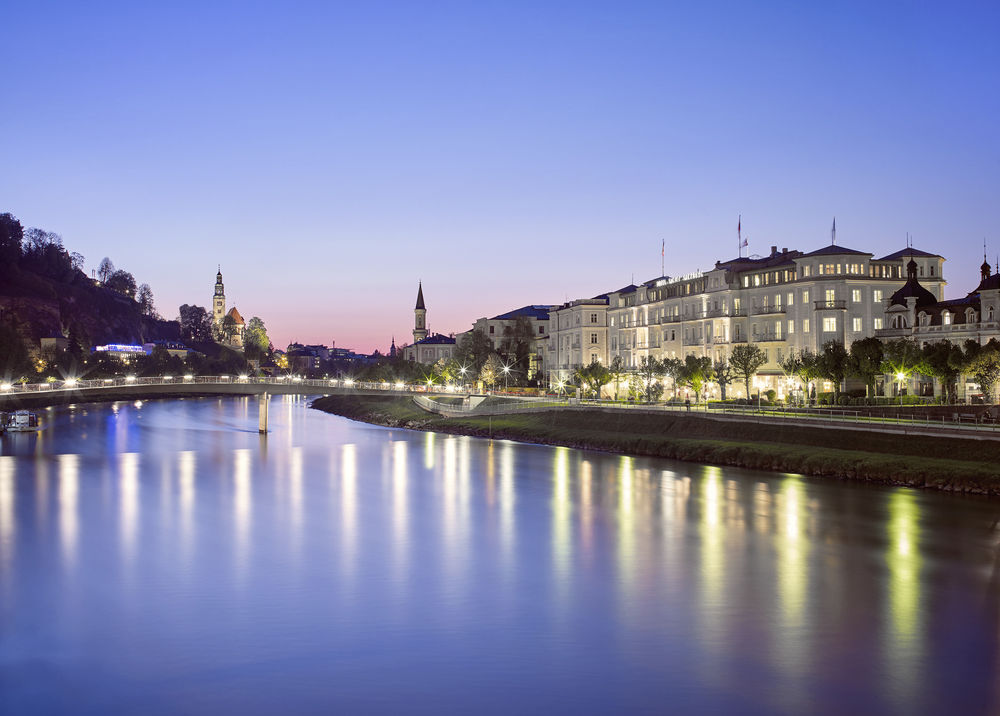 My recommendation for a stay in Salzburg will be the Sacher Hotel. It is the sister property of the more prominent Vienna Sacher Hotel. Sacher Hotel is also famous for serving the Sacher torte, a rich chocolate cake with a dollop of cream on the side. Enjoy it with a fine cup of Weiner mélange, the special coffee of Austria.
Few European countries can match Austria's white Christmas, which is why I am returning to Austria again this Christmas. This land-locked country is a wonderful destination at any time of the year, but especially around Christmas. Malaysians can take a direct flight from Kuala Lumpur to Salzburg, Graz or Vienna.