By Emily Ding, on February 13, 2015
5 Amazing Experiences to Add to Your Bucket List
From Siberia to Guatemala, we share 5 amazing experiences to try around the world that is well worth adding to your bucket list. Exhilarating and not your average run-of-the mill activities, these are great bucket list ideas for those up for truly great adventures that leave a genuinely, lasting impression.
1. Storm-chasing in the USA
From chasing sandstorms in Namibia to blizzards in Sweden, tours are now available everywhere and to all manner of tourists, not just hardcore thrillseekers. However, it all started in the USA.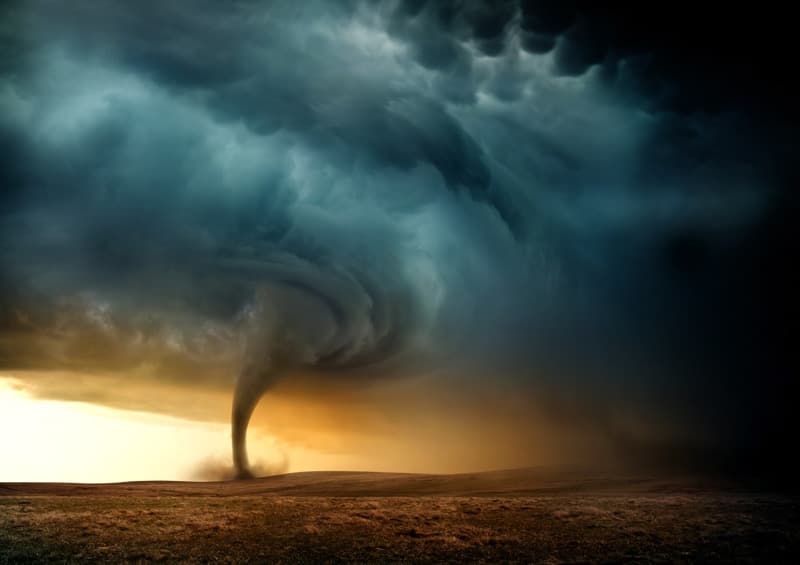 USA  has the highest number of tornados in the world, with an average of 1000 reported each year. Most gather momentum in the great plains of the American mid-west and the south in a region known as 'Tornado Alley'.
The storm-chasing season spans April to July and excursions usually last between 5 to 10 days. Often-cited agencies include Storm Chasing Adventure Tours (www.stormchasing.com), Silver Lining Tours (www.silverliningtours.com) and Storm Chasers Unlimited (www.stormchasertours.com), all of which offer guides with more than 20 years experience.
It's time to pray to the weather gods (though for what exactly, is the question!) and live out your Twister fantasies.
2. Live with Nomadic Reindeer Herders in Russia
The nomadic Nenet people – who have lived as reindeer herders since the late 15th century – travel every summer with about 10,000 reindeer to graze in the north of the Yamal Peninsula overlooking the Arctic Ocean.
You can follow the Nenet on their migration and live with them in their chums (teepee-like tents made of reindeer hide) and eat with them to test how strong your constitution is. Their favourite meal, not surprisingly, is reindeer meat and blood, eaten and drunk raw directly from a freshly-killed carcass. You can wash it down with vodka.
So brave the Siberian cold for the trip of a lifetime with Yamal Peninsula Travel (www.yamalpeninsulatravel.com). You'll be guided by Edward Adrian-Vallance, a Briton who has been living in Russia since 2007 and cultivated a close relationship with the Nenet.
3. Get Up Close with an Active Volcano in Guatemala
What red tape? This is Central America and in the Guatemalan city of Quetzaltenango, you can hike the Santiaguito crater which has been cited as one of the world's 10 most dangerous volcanoes.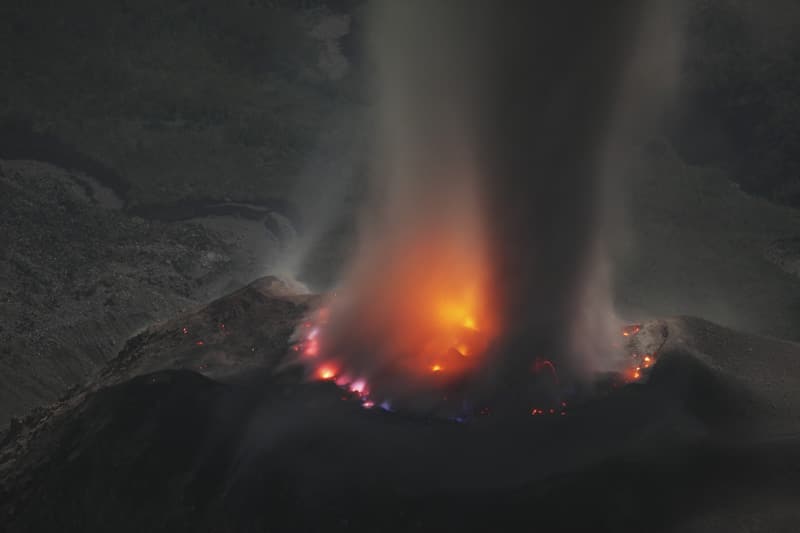 Crater of Santiaguito Santa Maria
'Little Santiago' is in fact a lava dome which grew out of the top of the Santa Maria volcano which collapsed when it exploded in 1902. At 2500 metres above sea level, it's the most active volcano in Guatemala and reportedly erupts every 45 minutes, spewing rocks, ash and mushroom plumes of smoke to a height of about 500m.
You can see all this up close, either on a half- or full-day hike, or an overnighter. The easier options include hiking mid-way or to the top of Santa Maria from where you can look down at its rebellious offspring. Hiking Santiaguito is more challenging and will take two days.
Altiplano's (www.altiplanos.com.gt) and Kaqchikel Tours (www.kaqchikeltoursxela.com) offer a variety of treks to suit all fitness levels.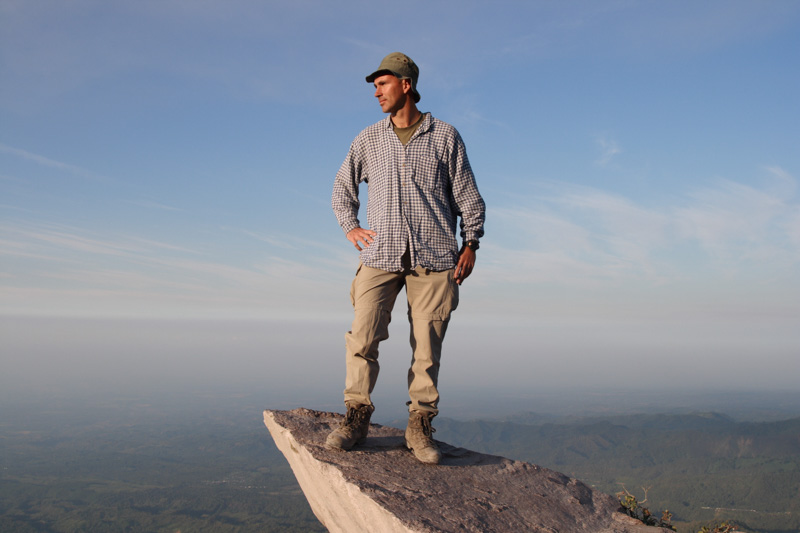 On a peak in the Guatemala Highland,  volcano Santa Maria view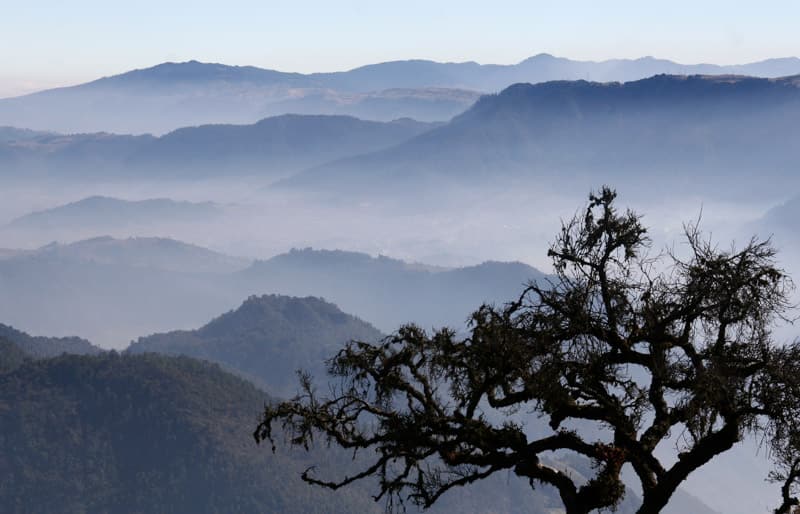 Horizon over Guatemala
4. Ski Sand Dunes in Namibia
Even when winter is over, you won't have to store those skis away. You can also cut some lines on sand dunes in the Peruvian desert and in Dubai, but Namibia was the first country to put it on the map. However, it wasn't a Namibian, but German skier Henrik May who invented it in 2002 and saw its potential as a travel experience.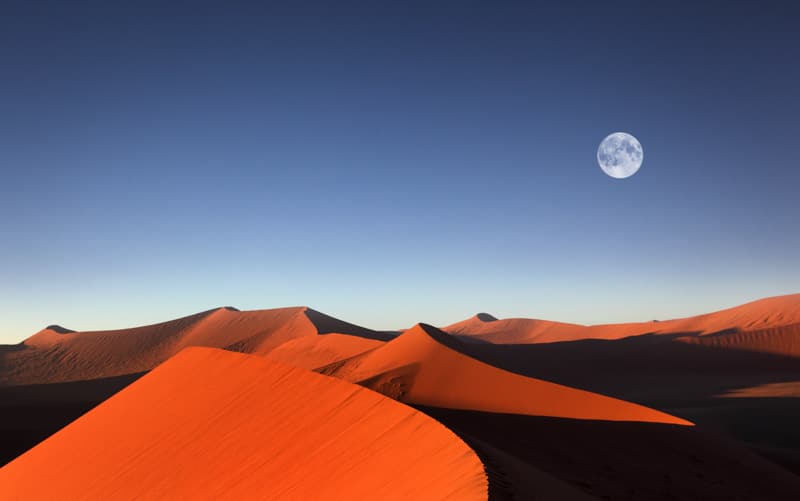 The Namib Desert is next to the Atlantic coast and is surprisingly cool due to cold air coming in from the ocean current originating in the Antarctic. Its ski runs are between 200 and 400 feet vertically, with climbs of around 20 minutes. 'Moon-skiing' is also available if you want to enjoy being out under the desert night sky. Either way, you must have previous skiing experience and can choose between downhill, cross-country and Telemark skiing. (If you know what the difference is, you're well on your way.)
Forget white powder. Brown is gold. The Namibian ski season runs from June to November. Excursions with Ski Namibia (www.ski-namibia.com).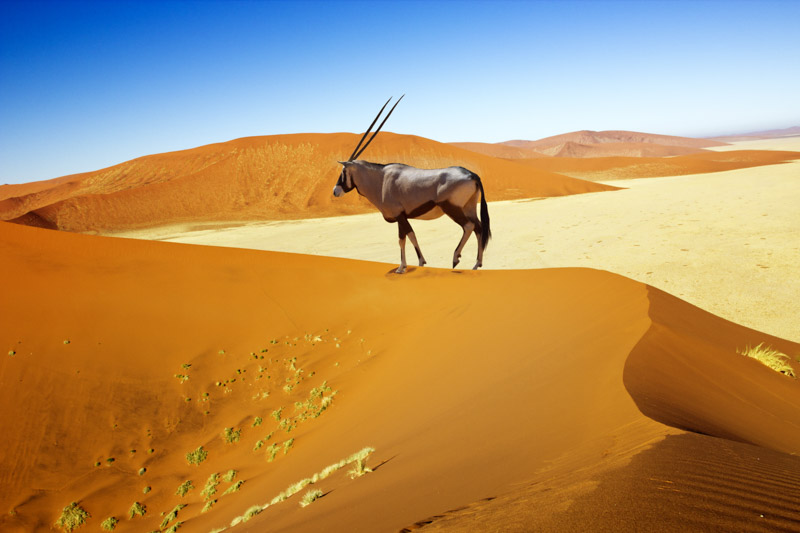 Oryx on sand dune of Sossuvlei, Namibia
Swim with Tuna in Australia
Port Lincoln, an hour's flight from Adelaide, is the town where tuna kings rule – and home to more millionaires per capita than anywhere else in Australia. It's also the only place in the world where you can swim with bluefin tuna.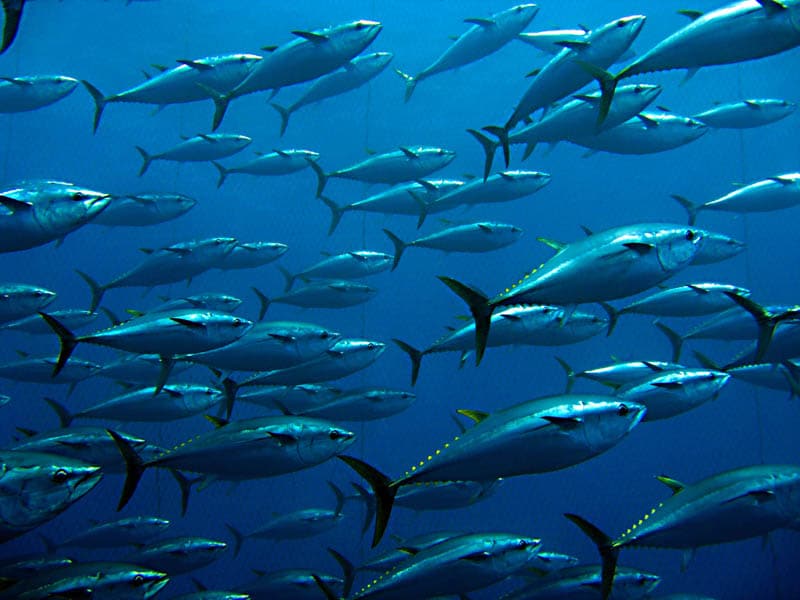 On pontoons just a 15-minute boat ride from the shore, you'll snorkel with about 60 of these massive fish which average about two metres, weigh 60 to 75 kilograms and can go from zero to 70 km/h in one burst. You're advised not to try and touch them as their speed alone could injure you on contact.
However, you are allowed to hand-feed them, holding out small fish and dangling them by the tail on the surface of the water. Somehow, these bluefins are so precise they won't take your fingers off or even touch you – darting away just as quickly as they come in metallic blue-silver flashes.
Later, pop into any of Port Lincoln's restaurants for fresh tuna sashimi – if you can stomach it.
The only outfit running these tours is Swim with the Tuna (www.swimwiththetuna.com.au).
Port Lincoln marina
Image Credits: Shutterstock