By Expedia Singapore, on October 27, 2015
Deepavali – A Festival of Lights
On 10 November this year, Hindus all across the globe will celebrate Deepavali, or Diwali as it's also known, the ancient Festival of Lights commemorated annually between mid-October and mid-November. Not surprisingly, and as the name suggests, it's the biggest and brightest festival in India, where the celebration originated. Here in Malaysia, Deepavali is the most important event of the year for the majority of Indians and those of the Hindu faith.
The Meaning Behind the Festival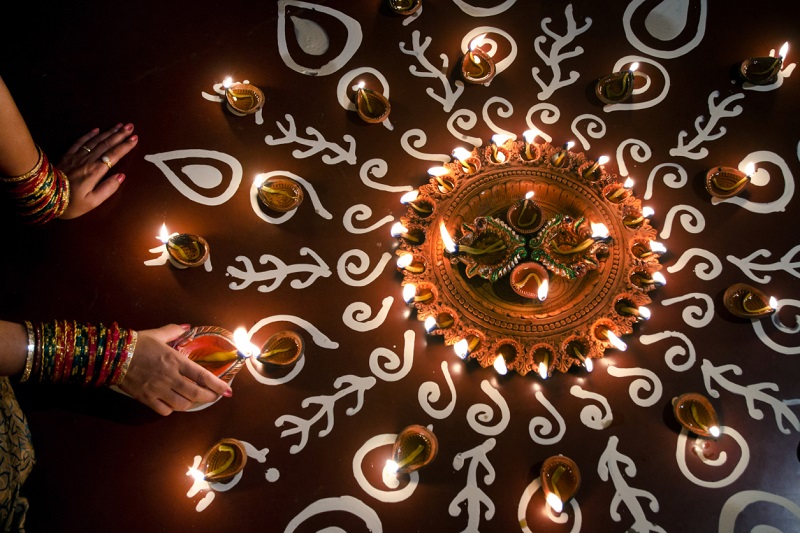 Deepavali commemorates Lord Rama and his wife Sita's return to Ayodhya, an ancient city of India, after a 14-year exile. Because it was a dark night when they returned, people lit up their houses with small lamps called diyas so that Lord Rama and Sita would be able to find their way. The practice gave rise to the name 'Festival of Lights'. Hindus also celebrate Deepavali in honour of the goddess of wealth, Mother Lakshmi, and the lighting of their diyas serves to make it easy for Mother Lakshmi to find her way to their homes.
Spiritually, Deepavali signifies the victory of light over darkness, or good over evil, the light here referring to not just a physical lamp but an 'inner light' as well. In today's context, while the festival's traditions and spiritual beliefs remain just as relevant as ever, there is an added dimension to the celebration. The Times of India put it this way: "What the Festival of Lights really stands for today is a reaffirmation of hope, a renewed commitment to friendship and goodwill, and a religiously sanctioned celebration of the simple and some not-so-simple joys of life."
How the Festivities Unfold
Traditionally, festival preparations and rituals take place over a five-day period, with Deepavali being celebrated on the third day. The day coincides with the darkest new moon night of the Hindu calendar month Kartika, which is also the Hindu New Year.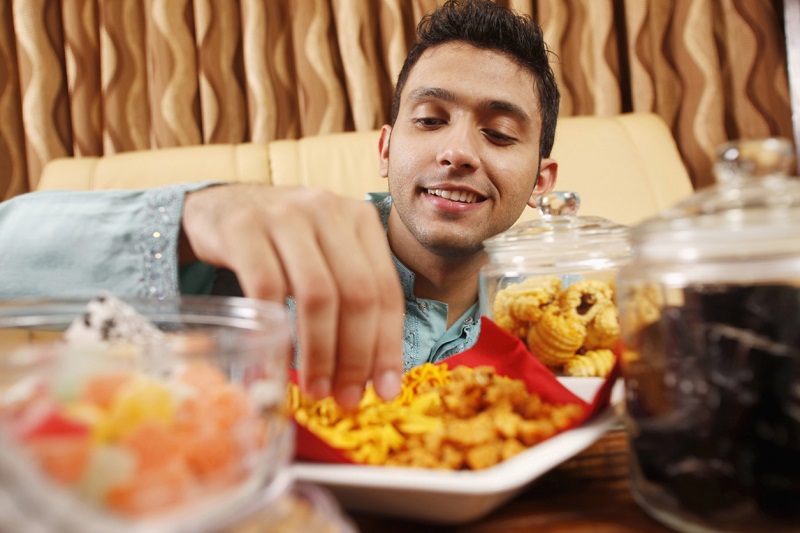 Having cleaned their homes prior to the day, on the morning of Deepavali, Hindus typically rise early for a ritual oil bath called ganga-snanam, which symbolises the cleansing of their body and soul of past sins and impurities. After that, dressed in their best clothes or new outfits, they conduct prayers at the family altar, with some Hindus also going to their temples for special ceremonies and worship.
In Malaysia, the rest of the day is celebrated much like many of our other festivals – in the company of family and friends, with good food (traditional Indian dishes and sweets such as ladu, ommapodi and murukku are a must), the exchange of gifts and often fireworks. Beautifully intricate and vibrant pictures created out of coloured rice, called kolam, are also widely seen, particularly in shopping centres, hotels and homes.
While a visit to Little India – there are two main areas: Brickfields and Jalan Tuanku Abdul Rahman in Kuala Lumpur – is a great way to get a feel for the festivities, Deepavali is mostly celebrated in homes and as a family. The uniquely Malaysian practice of 'open house' – where neighbours and friends, regardless of their religion or ethnicity, are invited to join in the celebrations – are a common and much anticipated part of the day's festivities. Children are sometimes given purple or yellow packets that contain money, not unlike the Chinese New Year tradition of red packets.

Deepavali in Other Parts of the World
Singapore:
Compared to neighbouring Malaysia, Deepavali celebrations in Singapore are more understated and are mostly family affairs, although Little India is especially vibrant and colourful during this time. If you happen to be in Singapore during Deepavali this year, be sure to check out the Deepavali Festival Village, a bustling bazaar that promises everything from knick-knacks to traditional Indian delicacies.
India:
In India, Deepavali is celebrated for five joyous, light-filled days. In addition to cleaning and decorating their homes, wearing new clothes, offering prayers and presenting loved ones with sweets and gifts, many also believe in doing charity by distributing food and essential items to the poor.
Fireworks are an important component of the festivities, as their sound is seen as a way of conveying joy and happiness to God, who the people believe will hear the echoes from the heavens. And while Deepavali is celebrated by all Hindus, the names of the five days as well as the festival's various rituals can vary significantly among the people, depending on which part of India they're from.
England:
In England, where Indians make up the second largest ethnic minority, Deepavali is widely celebrated among the Hindus, both in their homes and with the community at large. The biggest public celebrations are usually held in Leicester and London, with often thousands of people turning up to experience the fireworks, street art and live entertainment.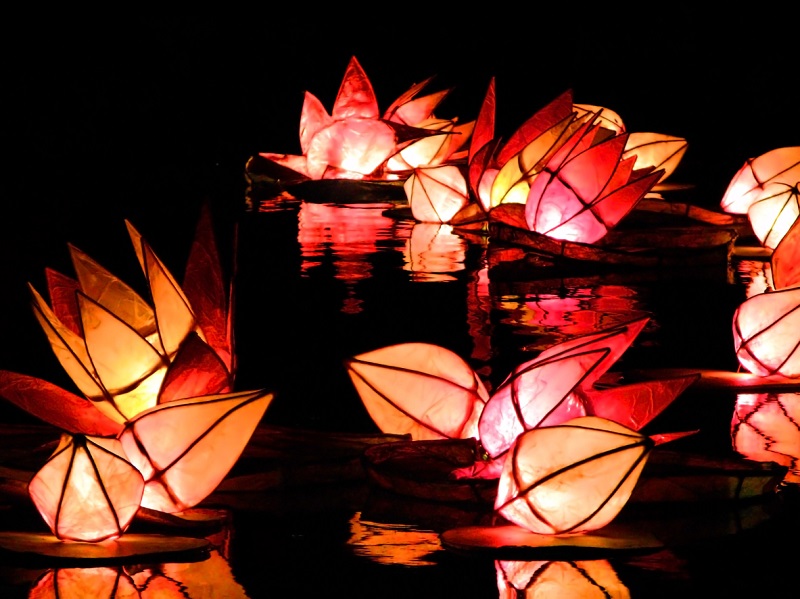 Indonesia:
As the only part of Indonesia where Hinduism is widely practised, Bali celebrates Deepavali the best way it knows how – with lots of parties! Lights, floating lanterns and fireworks are all part of the celebrations, while the island's ancient temples see even more visitors and devotees from all over the region.
Japan:
Japan is probably one of the last places that comes to mind when you think of Deepavali, but the festival is even celebrated there! Despite the very small community of Indians who live in Japan, there's an annual celebration to mark Deepavali at Yamashita Park in Yokohama, complete with paper lanterns and fireworks.
Image credit: Getty Images