By Rebecca Wurd, on September 8, 2014
Working Holiday in New Zealand: My Top 5 Experiences
In 2011, hungry for a big travel adventure, I packed a 60litre backpack and headed even further than 'Down Under' to experience a working holiday in New Zealand. Leaving Singapore behind, I had quite a few adventures in the 6 months I was there in 'Aotearoa'. I managed to cross off some of the top things to do in New Zealand, but sometimes the best experiences are the weird things that happen when you travel. Here are my top 5 memorable experiences in New Zealand.
1. Spontaneously Bungy Jumping off the Auckland Harbour Bridge
I called my mother and said "Hey Mum, guess what I just did? Jumped off a bridge!" The long silence that followed was the loudest silence I'd ever heard. She was not very happy. I found it hilarious.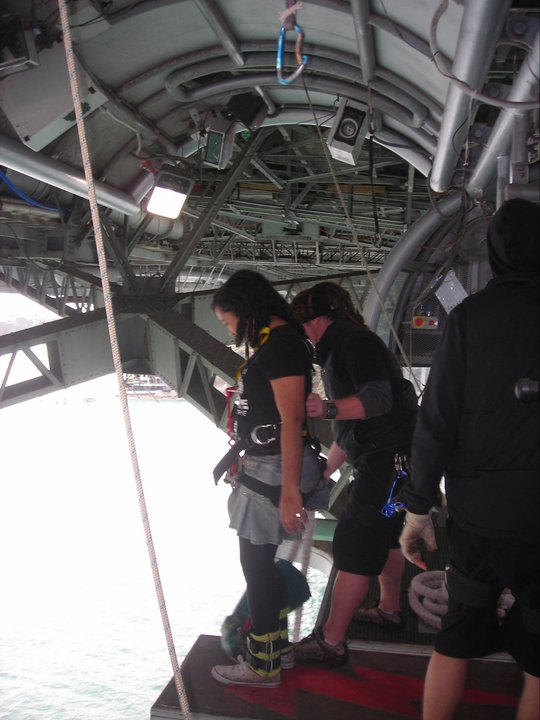 At the time, I was in New Zealand on a long working holiday visa on my own, and had spent quite a bit of time in Auckland doing a whole lot of nothing – jobs were hard to find. So I got on the free Auckland day tour offered by Stray, one of the fun hop-on hop-off bus services in New Zealand. A bonus with riding these buses is they give you discounts off great activities.
On this tour, they offered 2 of the top things to do in Auckland, New Zealand — the Auckland Harbour Bridge Climb and Auckland AJ Hackett Bungy. When the bus arrived at the bridge though, no onboard had signed up to do the bungee at the end of our free climb.
So I decided on the spot to be the one to do it. It was not something I ever really planned to do or put much thought to. But this amazing thing that happens to you when you're travelling: the "Why not?" And so I strapped up for the leap.
A couple of other people joined in after and we climbed the bridge, then I jumped 40 feet of the Auckland Bridge over the Waitemata Harbour. Exhilarating!
Did You Know?
Bungy jumping as we know it today was invented by one crazy dude named A J Hackett, from Auckland. He started the world's first commercial bungee in Queenstown, New Zealand.
He jumped off the Auckland Harbour Bridge before it was legal.
Today, A J Hackett bungy jumps operate in several countries.
2. Auckland Museum
On TV, dinosaur bones in a museum seem pretty standard. Seeing one before my eyes though, was something else. I was like a kid all lit up and fascinated . (I had a similar experience in the S.E.A. Aquarium in Singapore where I was blown away by the giant tank exhibits. And I'm not even that big a fan of fish)
The pre-historic exhibits and whale bones were pretty awe inspiring. It made me feel tiny and I found myself imagining all sorts of things — coming across a live one, wondering about our history and how the paleontologists must have felt at the point of discovery.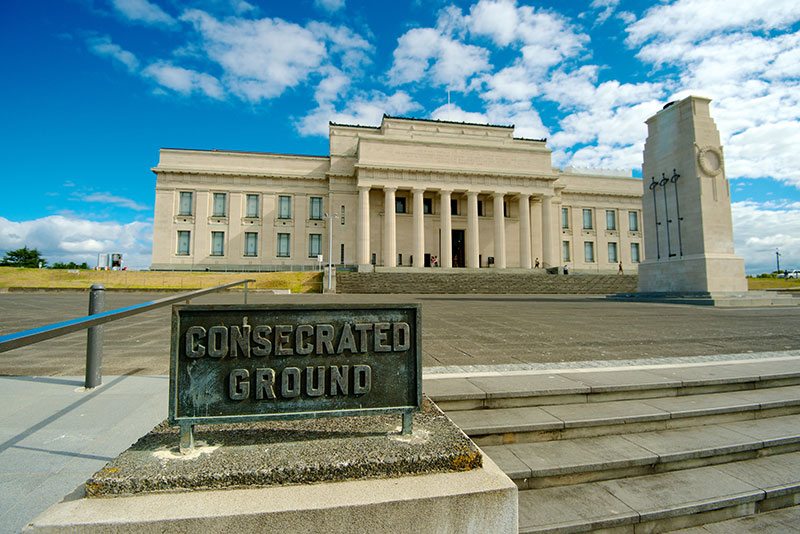 The other exhibits I found interesting were those surrounding the legacy, culture and crafts of the Pacific people. In particular, traditional Maori canoes, carvings and their mythology. My favourite bit though was the live performance by Maoris including a truly beautiful song and dance. One can only dream of being romanced with such a beautiful song herself… You can catch a similar Maori Cultural Performance in a more authentic setting in Rotorua.
The museum is also known as Auckland War Memorial Museum. A war memorial stands tall in front of the museum facing the beautiful setting of Auckland Domain. Unfortunately I didn't get to see the war memorial galleries, but I did experience a simulated volcano eruption in the section about New Zealand's natural volcanic landscape.
3. Hot Tub Time Machine
Okay, there was no time travelling but there were quite a few memorable experiences involving hot tubs that make it almost qualify as an other-world experience.
Singaporeans are used to feeling cool inside buildings and sweaty outdoors. Being in New Zealand where it can get pretty cold outside, hot tubs are fairly common and quite welcome! I've covered my 3 hot tub experiences in this next post, but here's a preview:
1) Naked in Nelson
2) Hot tub under the night sky surrounded completely by nature
3) Premature ending
4.  Traditional Maori Hangi Feast in Rotorua
Rotorua has a very distinct smell in the air because it is a "geothermal wonderland." This includes geysers, hot springs and natural bath houses for healing spa treatments from Mother Nature.
Rotten egg smells aside, the Tamaki Maori Village in Rotorua is well worth a visit. Set completely in a thick forest, the Maori village welcomes guests to experience traditional Maori culture the old way.
To enter, a peace offering must be made and the tribe chief must accept before the warriors make way to let you in. The whole experience was truly immersive and I highly recommend it.
Foodies will love the traditional Maori Hangi Feast. This is a delicious 3-course dinner prepared the traditional way — slowcooked under the Earth on hot rocks. Prime New Zealand lamb, chicken, carrots, stuffing, mussels, fish and an assortment of other dishes and desserts.  Familiar food but beautiful textures and flavours due to the method of cooking. It's hard to imagine that such an old and basic method could produce food so very delicious.
Hangi is served buffet style so it leaves nothing to be desired.
5. Watching The All Blacks Haka, Live
Rugby is a huge huge thing in New Zealand. I was lucky enough to be in New Zealand for the entire span of the 2011 Rugby World Cup. I was somewhere in the crowd squinting at Richie McCaw when the NZ All Blacks team arrived at Aotea Square for the opening ceremony. And after the All Blacks huge win to emerge victors of the RWC, I joined in the festivities when what seemed like the whole country, spilled out onto the streets of New Zealand in elation.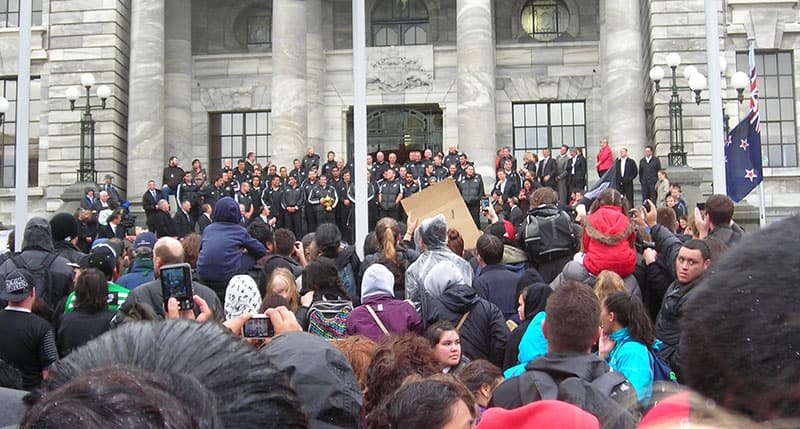 Besides their mad skills, the NZ All Blacks are famous for doing the Haka, a Maori war cry and dance, to intimidate opponents before every international game. It's terrifying and exciting.
So for my last favourite experience in New Zealand, I'll have to say it was witnessing the All Blacks perform a Haka live in front of my eyes,  on the NZ Parliament steps, at the end of their victory tour through Wellington. I also got to shake hands with some of the players and got an autograph on the back of my hand. But the roar of Ka Mate, Ka Mate over the silent crowd, followed by a thunder of applause, was remarkable.
Did You Know?
There are different kinds of Maori Haka, traditionally performed to prepare for battle. The All Blacks perform the Ka Mate, Ka Mate Haka as a thundering pre-match ritual to prepare for their battle on the field