By Expedia Singapore, on June 25, 2019
Brazil City Guide: 8 Things to Do in Rio de Janeiro
Home to the all-seeing Cristo Redentor (Christ the Redeemer) statue, Rio de Janeiro is considered the most visited city in the Southern Hemisphere and easily Brazil's most popular city. This seaside city is a wonderful explosion of vibrant sights and sounds. Colourful murals, sandy beaches, picturesque views, and smiling locals greet you everywhere you look. For many, Rio de Janeiro is a dream destination.
If you're planning a trip to the aptly named Marvellous City, read our guide to find out all the best things to do in Rio de Janeiro to make the most out of your stay!
 Best Things to do in Rio de Janeiro

1) Carnival – A Feast for the Senses
If you're planning a trip earlier in the year, try to catch the Rio de Janeiro Carnival, a pre-Lenten celebration like no other. Flocked to by hundreds of thousands of tourists and locals alike, the Carnival embodies everything that sets Brazil apart from the rest of the world.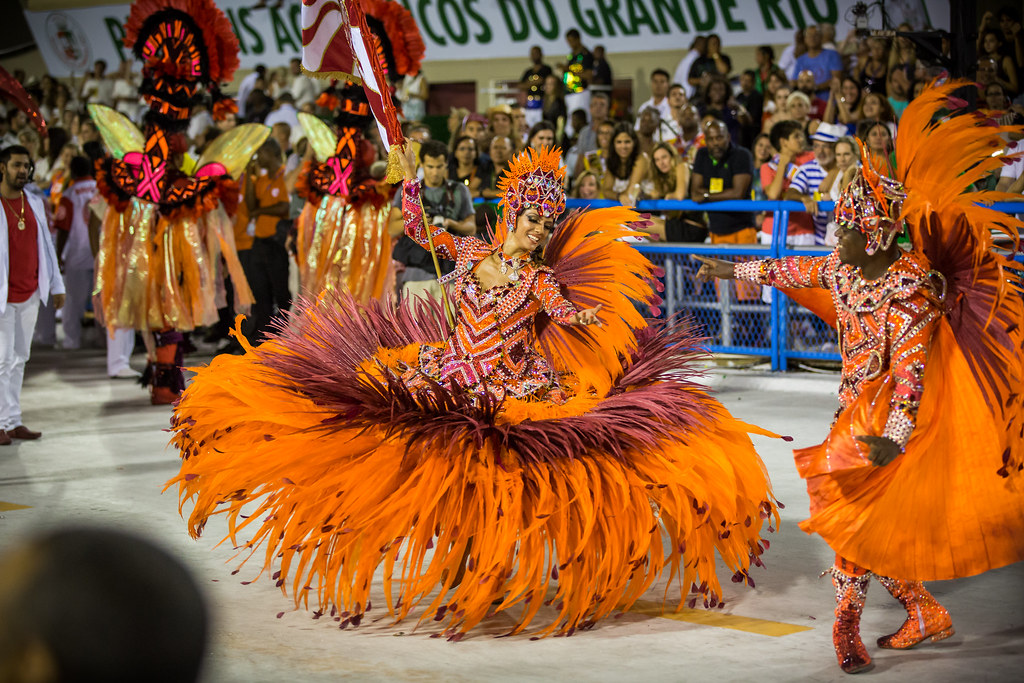 CC by 2.0 / nateClicks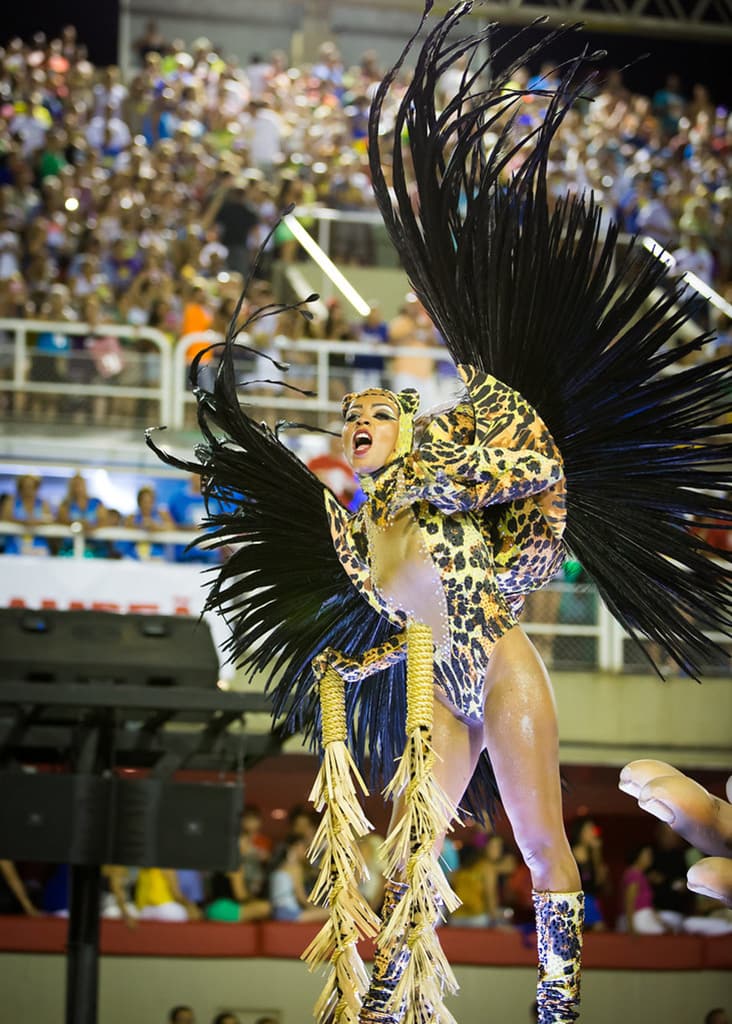 CC by 2.0 /nateClicks 
The Rio Samba Parade is the highlight of the Carnival. It is a heavily orchestrated event led by dancers dressed in colourful, intricately-designed costumes. These dancers perform in groups with their samba schools. The Carnival organizers also host Blocos which are street parties filled with dancing, music, and overflowing drinks. Needless to say, the extravagant Carnival celebration is one of the best things to do in Rio de Janeiro and will leave you with an unforgettable, authentically Brazilian experience.
If you do plan on attending the Carnival, make sure you book your flights and hotel accommodations MONTHS in advance! Leblon and Ipanema are ideal (and safe!) places to stay during the Carnival. For affordable rates and dormitory-style rooms, check out Che Lagarto Hostel Ipanema.

[button style='green' icon="entypo-lifebuoy" url='https://www.expedia.com.sg/things-to-do/the-2018-rio-carnival.a243905.activity-details' fullwidth='true'] Find out more about the Rio Carnival [/button]
2) Beach it up at Copacabana
The Copacabana is 2.5 mile-long, crescent-shaped beach along the coast of Rio de Janeiro. The subject of one of Barry Manilow's greatest hits, the Copacabana's golden sand has beguiled tourists from all around the world, beckoning at them to take a dip in the cool, crystal clear waters.
Unfortunately, Copacabana is overrun by tourists during the day. Instead, we recommend just taking a leisurely sunset stroll across this iconic Rio de Janeiro beach instead.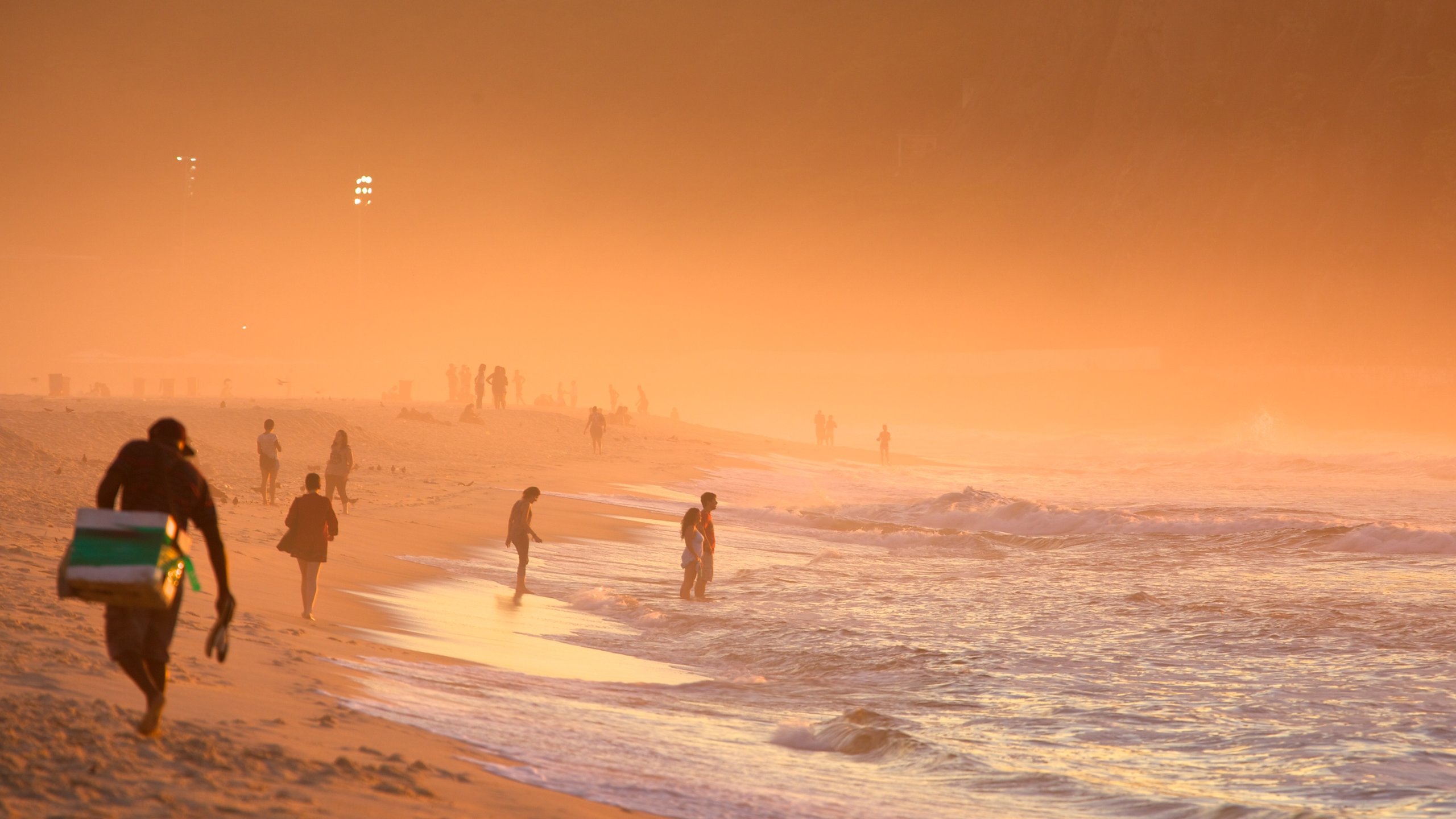 The only thing that separates this world famous beach from the rest of the city is a thin stretch of concrete, lined with restaurants, bars, and shops. The Historical Museum of the Army, as well as the Copacabana Fort, is close by, too. If you want to stay in a hotel near the beach, check in at the luxurious Belmond Copacabana Palace with accommodations fit for a king!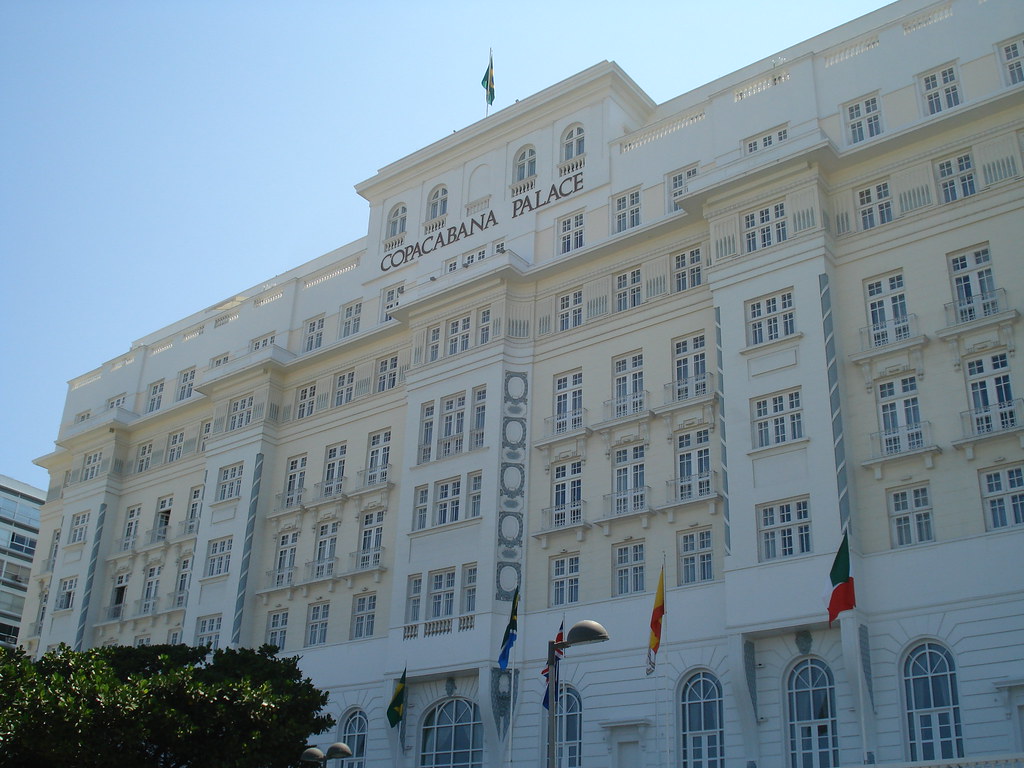 CC by 2.0 / Luiz Pantoja)
[button style='blue' icon="entypo-suitcase" url='https://www.expedia.com.sg/Copacabana-Rio-De-Janeiro-Hotels.0-n178498-0.Travel-Guide-Filter-Hotels' fullwidth='true'] Find Hotels near Copacabana [/button]

3) Strike a Pose on the Selaron Steps
Named after the Chilean artist who built them, the Selaron Steps are one of Rio de Janeiro's most colourful pieces of art. It all began in 1990 when Jorge Selaron was inspired to redevelop the run-down neighbourhood in which he stayed. Using over 2000 tiles to decorate the 215 steps, Selaron worked tirelessly until his death in 2013.
Today, the Selaron Steps remains one of the most popular Rio de Janeiro attractions. Numerous visitors scramble to take a solo shot on the famous staircase. Because it's so crowded, however, it can be difficult to appreciate the beauty of the steps. Luckily, the crowds thin out as you walk further to the top.


4) View the City from Sugarloaf Mountain
Aside from Cristo Redentor, another place overlooking the entire city of Rio de Janeiro is Sugarloaf Mountain. Standing at 1299 feet tall, Sugarloaf Mountain gives you a breathtaking view of the city. To get there, you can take a three-minute cable car ride from Praia Vermelha to Morro da Urca, where you'll have to take another cable car to the top of Sugarloaf Mountain.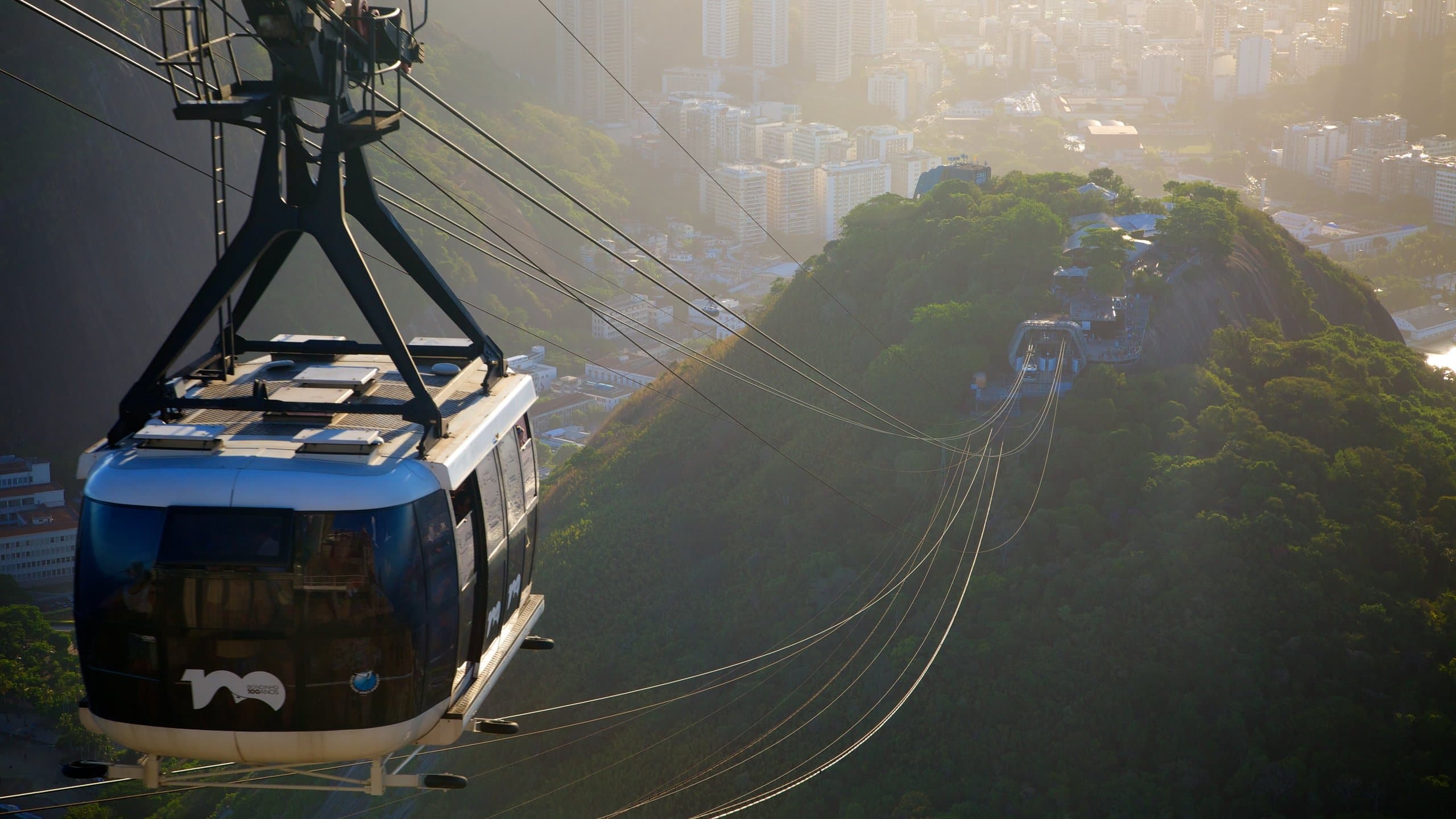 A beautiful panoramic view of the city awaits you at the top, as well as a wide selection of souvenir shops, restaurants, cafes, and restrooms. There's a small interactive museum as well. If you're looking for more adventurous things to do in Rio de Janeiro, then you can charter a helicopter ride from there to get a more scenic view of everything the city has to offer.
[button style='blue' icon="entypo-suitcase" url='https://www.expedia.com.sg/Sugar-Loaf-Mountain-Hotels.0-l502461-0.Travel-Guide-Filter-Hotels' fullwidth='true'] Find Hotels near Sugarloaf Mountain [/button]

5) Go on a Guided Tour at Tijuca National Park
For those looking for a more immersive tourist experience that brings you closer to nature, we highly recommended going on a guided tour at the Tijuca National Park. The world's largest urban rainforest, Tijuca National Park has a span of 8,300 acres and features various terrains, waterfalls, wildlife, and plants.
The Forest, the Carioca Range and Pedra Bonita, and Gávea make up the park's three main areas. They all offer a wide array of some of the best Rio de Janeiro activities like hiking, picnicking, rock climbing, and hang gliding. You also have the opportunity to visit Cristo Redentor on Corcovado Mountain. We highly recommend visiting him at sunset when the Rio de Janeiro weather is pleasant and the entire city is washed in a brilliant golden light.

[button style='blue' icon="entypo-suitcase" url='https://www.expedia.com.sg/Christ-The-Redeemer-Statue-Hotels.0-l553248621562598251-0.Travel-Guide-Filter-Hotels' fullwidth='true'] Find Hotels near Cristo Redentor [/button]

6) Satisfy Your Hunger at Feira Livre da Gloria
You can't leave Rio de Janeiro without stuffing yourself with some delectable Brazilian eats at the Feira Livre da Gloria. Feira Livre da Gloria is the oldest open-air market in Rio de Janeiro. It's a haven for foodies looking to get a taste of Brazil's freshest fish and produce such as the jabuticaba fruit which is native to Brazil.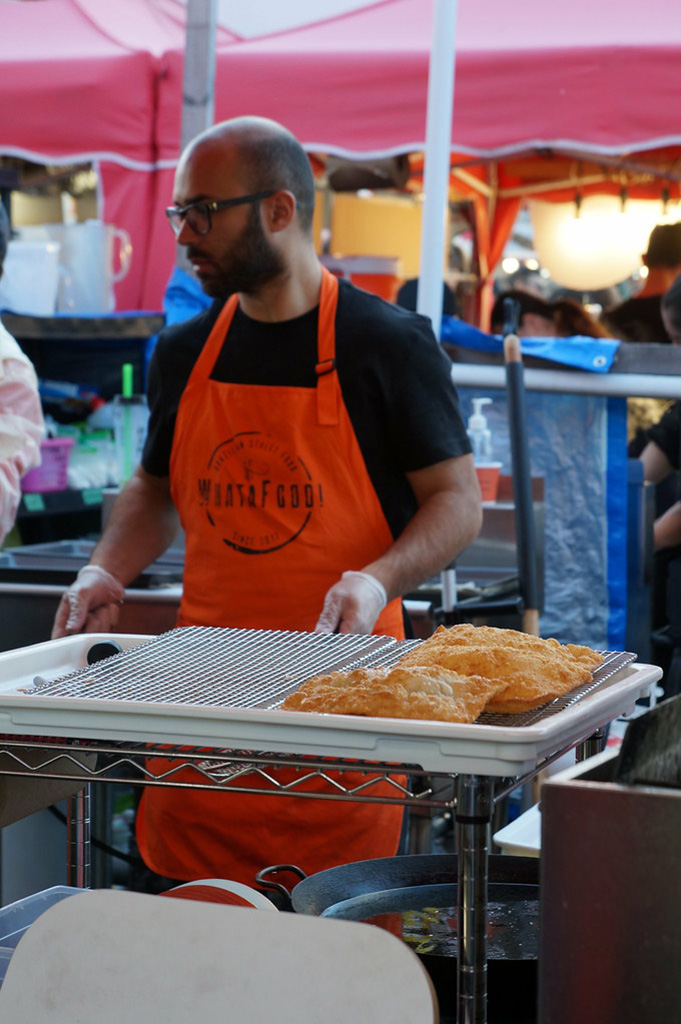 CC by 2.0 / RosieTulips)
Before you start your day, grab some freshly baked pastels from the market. Meat, cheese, and heart of palm come together in this classic Brazilian puff pastry. It's the perfect pick-me-up to start the rest of your day. You can also get a taste of the national spirit, cachaça, a wildly popular fermented drink made from sugarcane juice.

7) Get Futuristic at the Museum of Tomorrow
Made in preparation for the 2016 Olympics held at Rio de Janeiro, the Museum of Tomorrow is an architectural marvel. Powered by solar panels, this museum poses several pressing questions regarding mankind's future. The museum tackles issues pertaining to sustainability, climate change, and environmental degradation.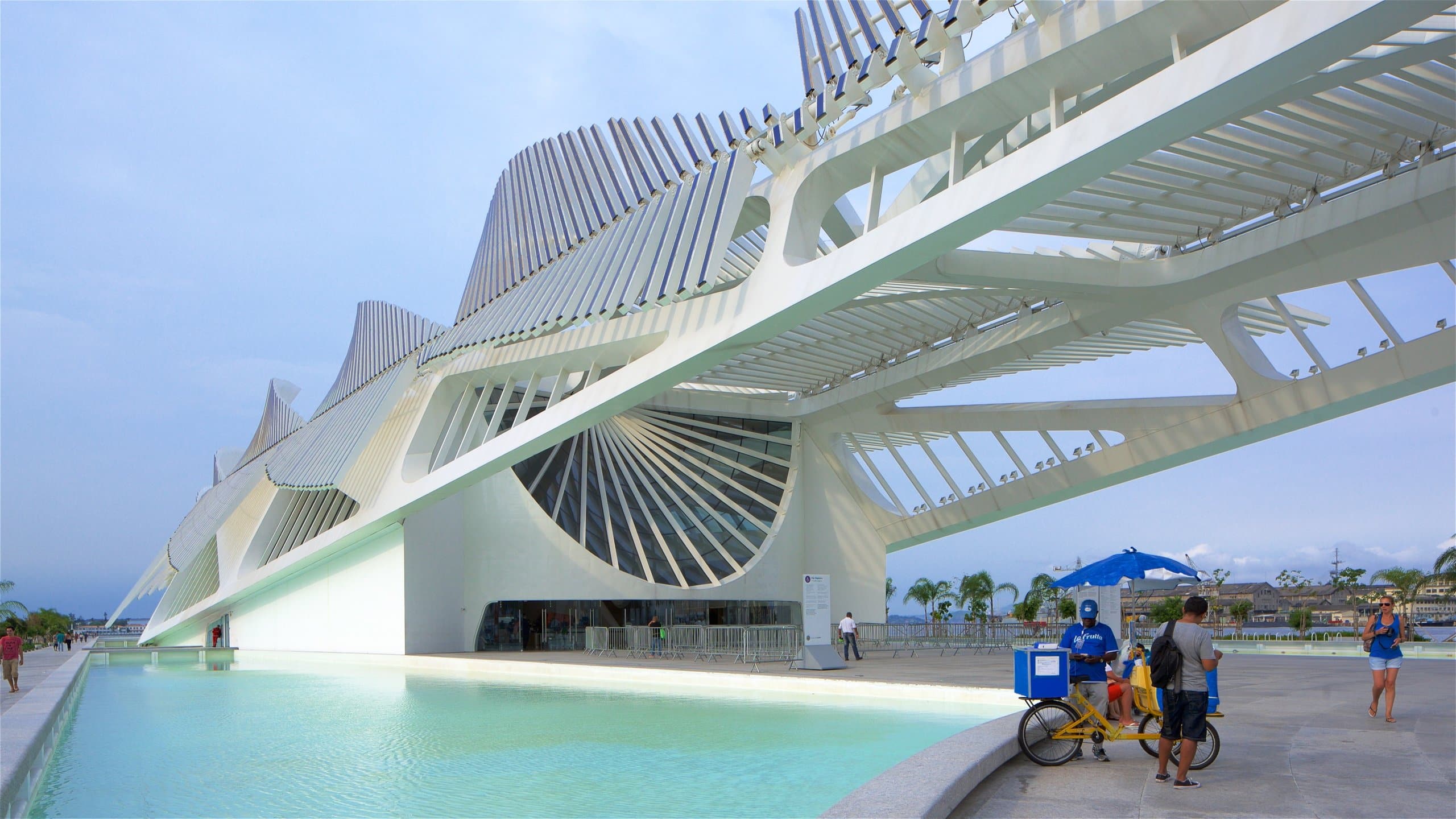 The Museum of Tomorrow offers immersive exhibits promoting sustainability. It covers everything from geology to smart cities to human nervous systems to give visitors an unforgettable, eye-opening experience.
[button style='blue' icon="entypo-suitcase" url='https://www.expedia.com.sg/Museum-Of-Tomorrow-Hotels.0-l553248621562484168-0.Travel-Guide-Filter-Hotels' fullwidth='true'] Find Hotels near The Museum of Tomorrow [/button]

8) Marvel at the Metropolitan Cathedral
Known for its devoutly Catholic roots, Rio de Janeiro is home to many historic churches and cathedrals. One of the most popular ones is the Metropolitan Cathedral. Arguably one of the world's most unique-looking cathedrals, the pyramid-like structure was based on Mayan architecture. It stands at over 75 metres with beautiful stained glass windows illuminated by sunlight.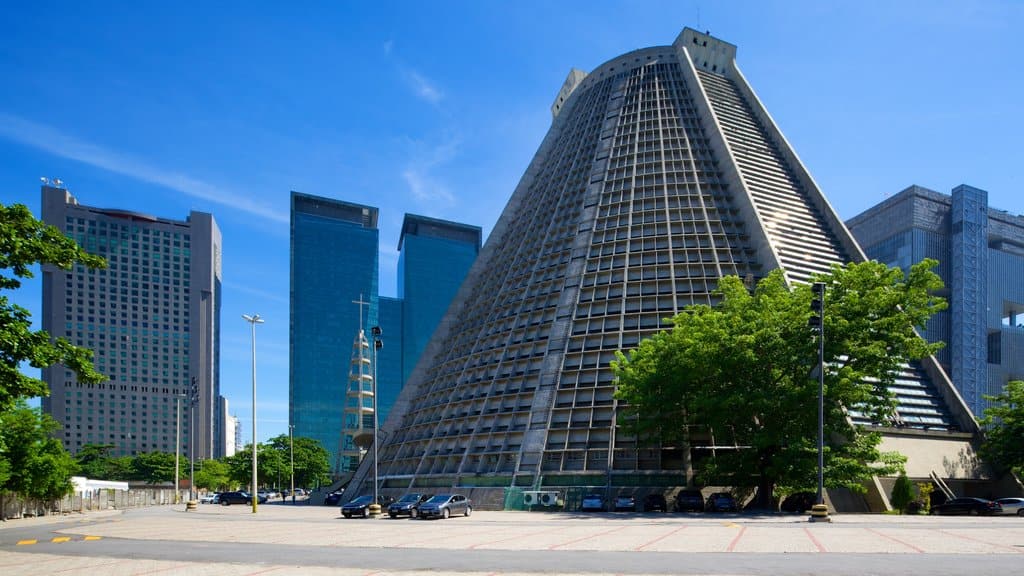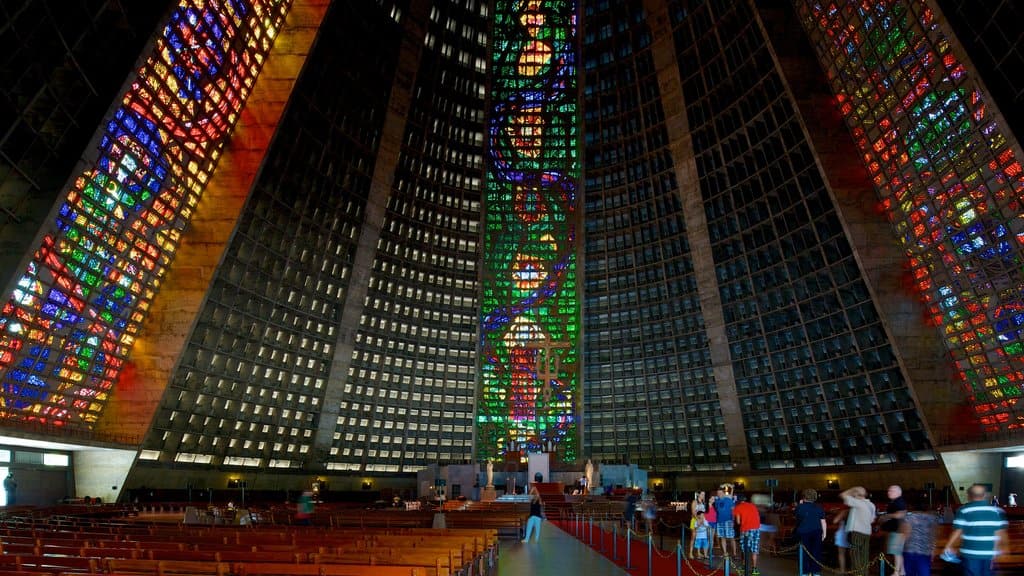 Even if you do get a chance to cover all the things to do in Rio de Janeiro we've listed here, one visit to this vibrant city is never enough. There are so many places to see, things to do, and people to meet. Whether you're after a wild party experience or just a relaxing recluse, Rio de Janeiro holidays will definitely have something perfect for you.
[tabs]
[tab title="Where to Stay" icon="entypo-suitcase"]
Where to Stay during your Trip
[button style='blue' icon="entypo-suitcase" url='https://www.expedia.com.sg/Rio-De-Janeiro-Hotels.d178301.Travel-Guide-Hotels' fullwidth='true'] Find Hotels in Rio de Janeiro [/button]
[/tab]
[tab title="Let's Go!" icon="entypo-flight"]
[button icon="entypo-flight" url='https://www.expedia.com.sg/Destinations-In-Rio-De-Janeiro.d6052641.Flight-Destinations' fullwidth='true'] Flights to Rio de Janeiro [/button]
[/tab]
[/tabs]