By Douglas Yong, on June 29, 2019
Travel Diary: Taking on Tianjin
When my friends suggested going to Tianjin for our graduation trip, I was bemused. "If we're going to China, why not head for the bigger metropolitan cities like Shanghai or Beijing instead? Are there really things to do in Tianjin?"
A quick Google search later, however, I was enlightened.
At first, Tianjin seems like a lesser destination. However, as the fourth largest city in China and boasting the Tianjin Port, the largest in Northern China, this city has such an incredibly rich history. 'Til today, it remains a sight to behold.
Due to the concession of territories to Western powers during the Qing Dynasty, many districts in Tianjin look like a jump back to 19th century Europe. These buildings have been well-preserved as heritage sites and others have been converted into government offices.
Day 1 in Tianjin – Portal to Europe

Florentia Village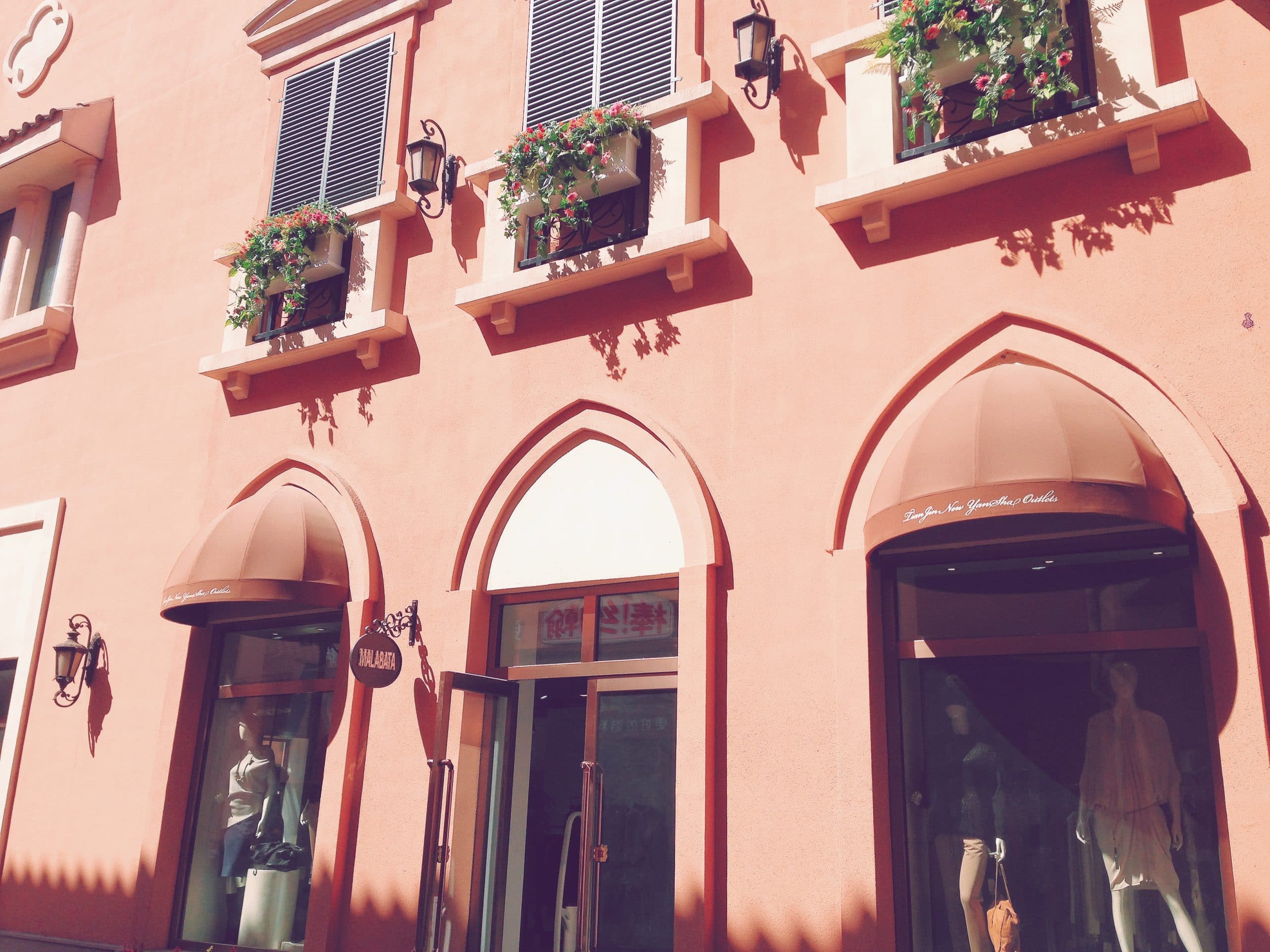 While old buildings have been preserved, new ones have also been built in a similar style! On our first day, we took a 15-minute high-speed rail to Wuqi District which borders a nearby city. Here lies the famous Florentia Village, a luxury shopping district that boasts an impressive 200 international brands outlets.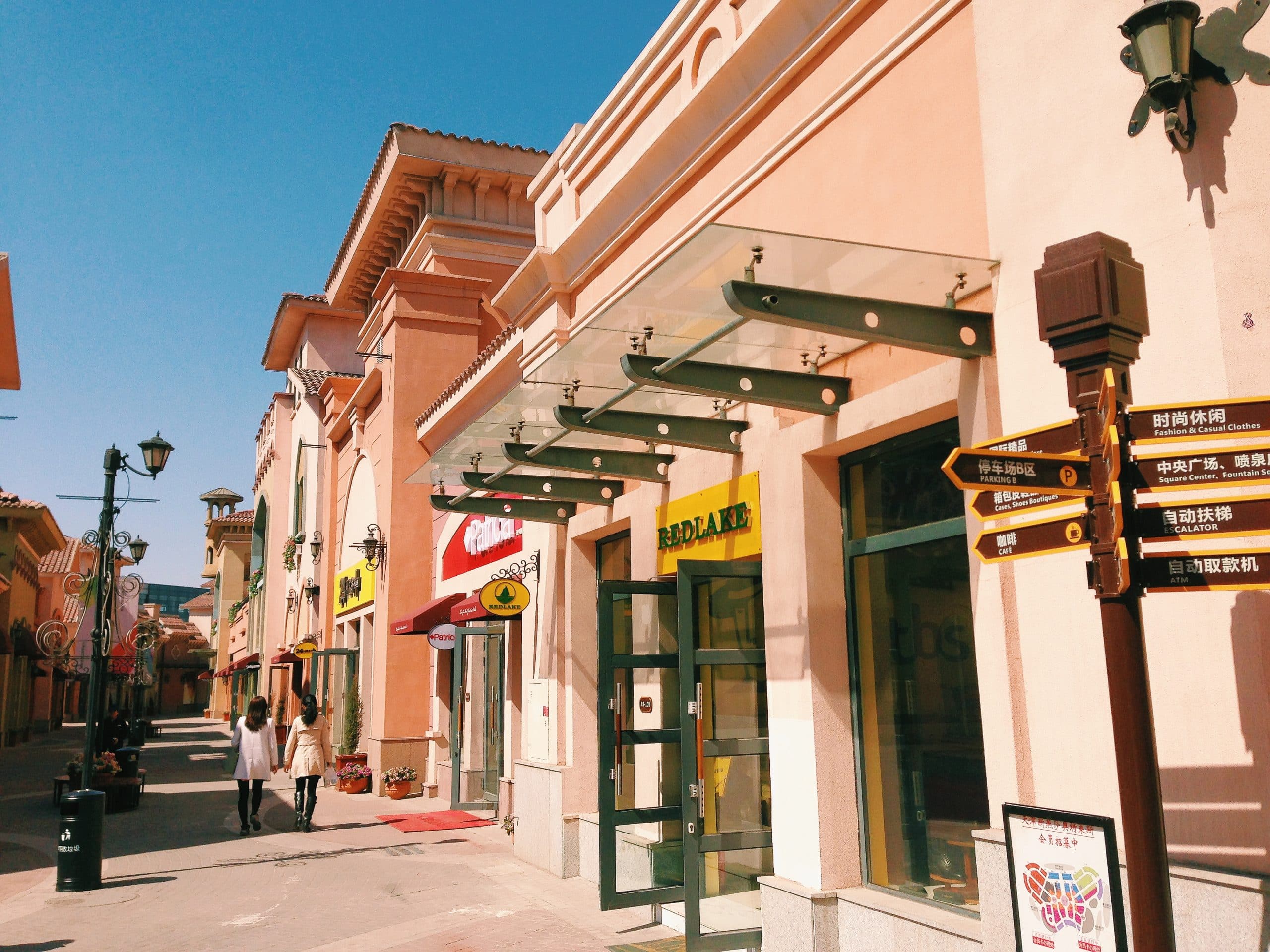 It was impossible to visit every single shop as the village was massive, and the fact that we were constantly taking photos certainly did not! In our defence, the Renaissance architecture of stone bridges, fountains, plazas, and canals was far too exquisite not to snap a few more for admiration. Gotta do it for the gram, amirite?
Italian Style Street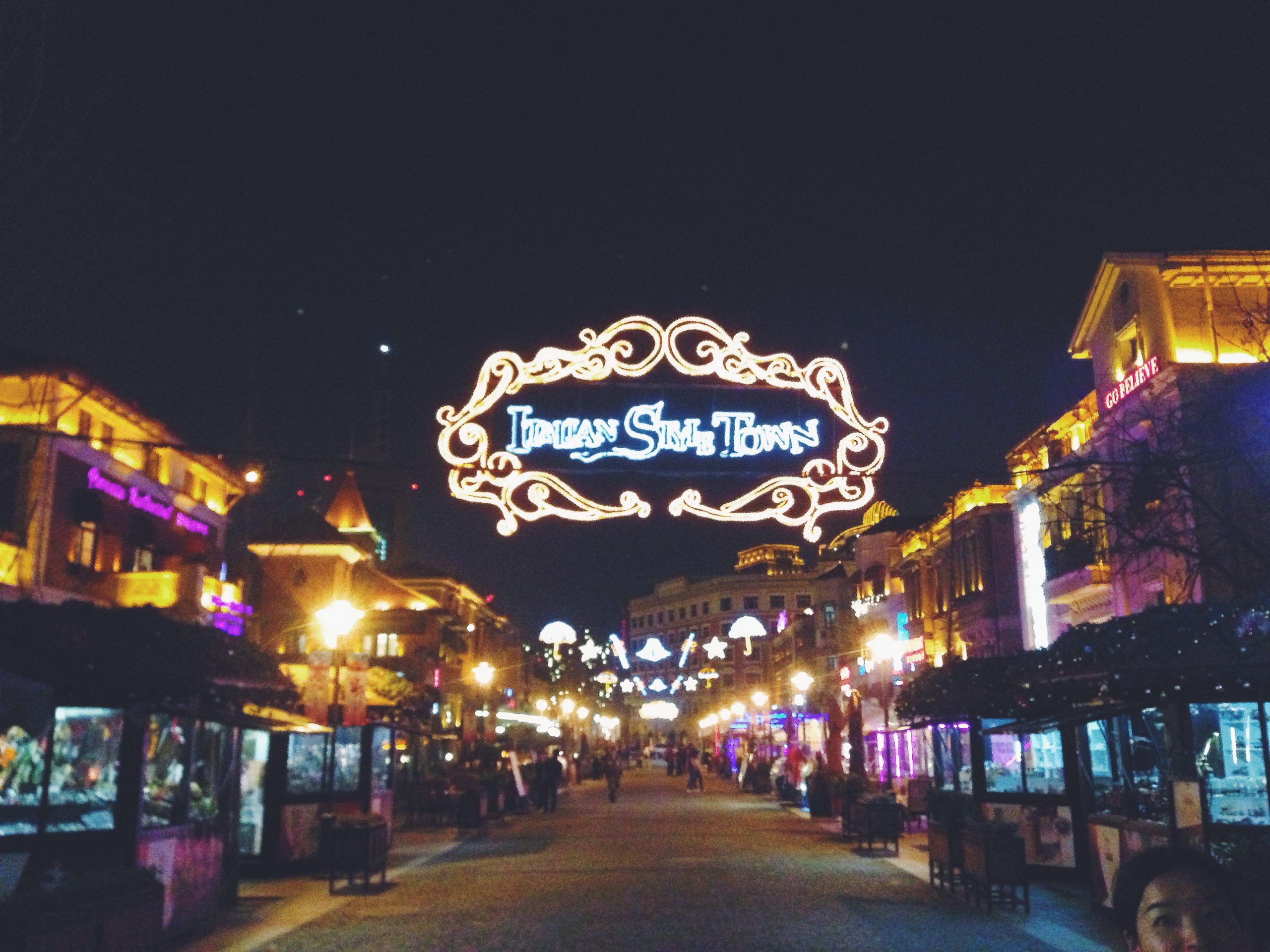 As we made our way back to the city centre, we found ourselves at Italian Style Street – a former Italian concession turned tourist hub. Since 1902, this small town has been preserved and filled with Italian bars and restaurants, in addition to many other European cuisines.
After inhaling authentic pizzas and plates of pasta, we hopped through handicraft shops and a museum. We roamed around before finally retiring to late night musical performances, whilst drinking imported craft beers.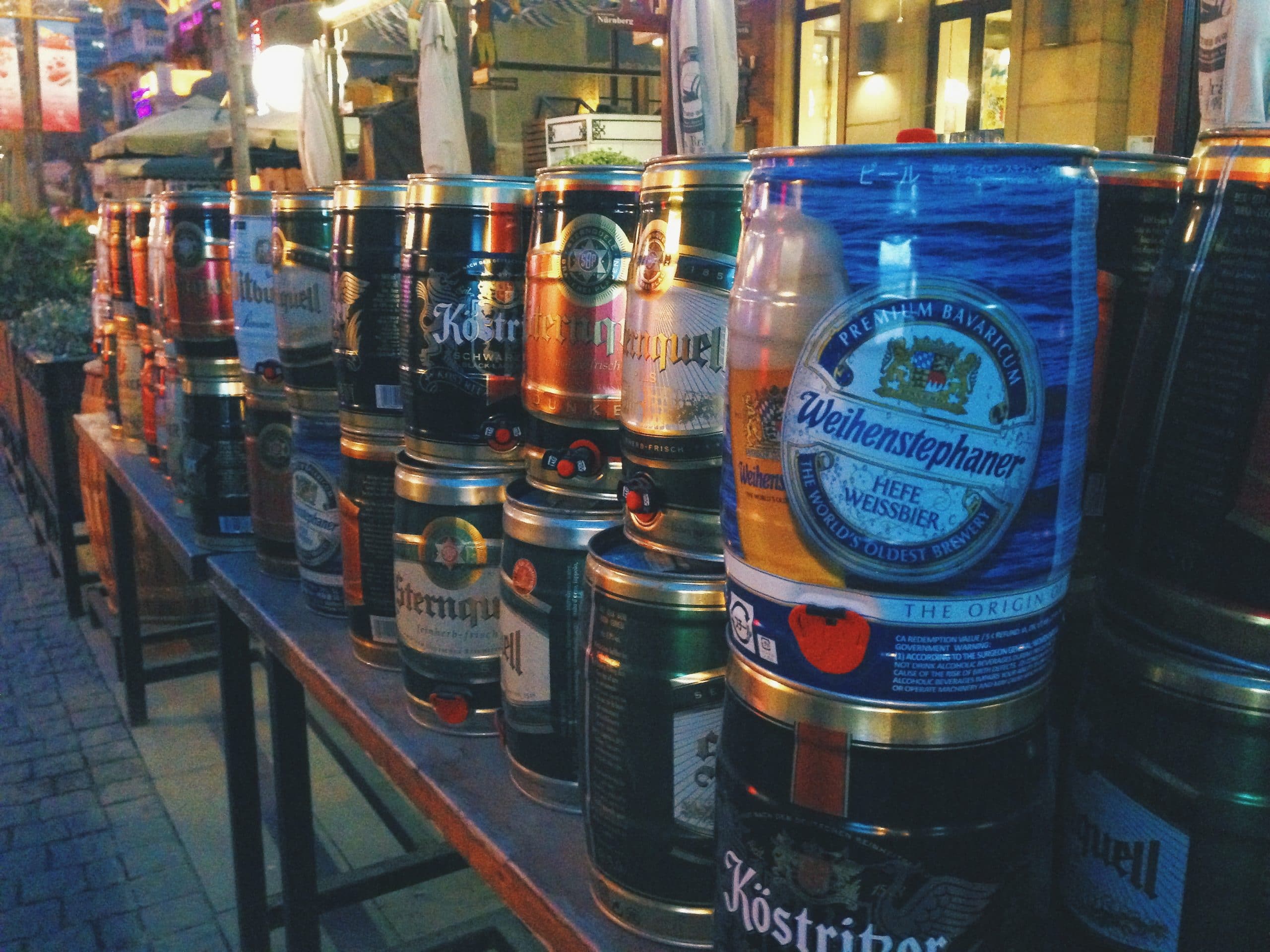 Local Hawker Food in Tianjin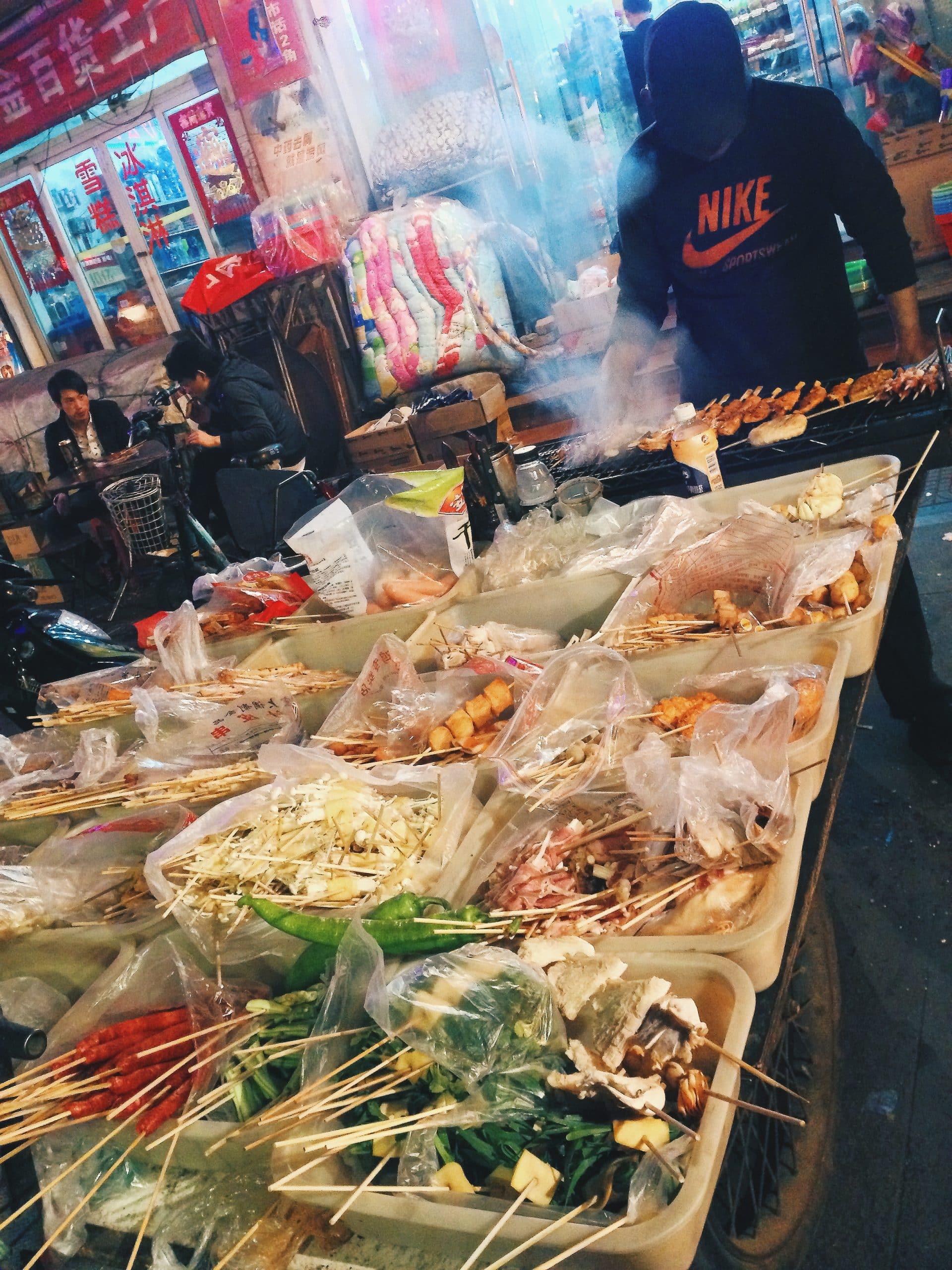 After we left the Italian hub, we were pleasantly surprised by fragrant aromas and sizzling woks! It turns out that after sunset, many hawkers set up stalls near the tourist attractions. Needless to say, we knew it was time for supper – just look at the number of skewers! We even came back the next day for more scrumptious, no-frills chow. Yum!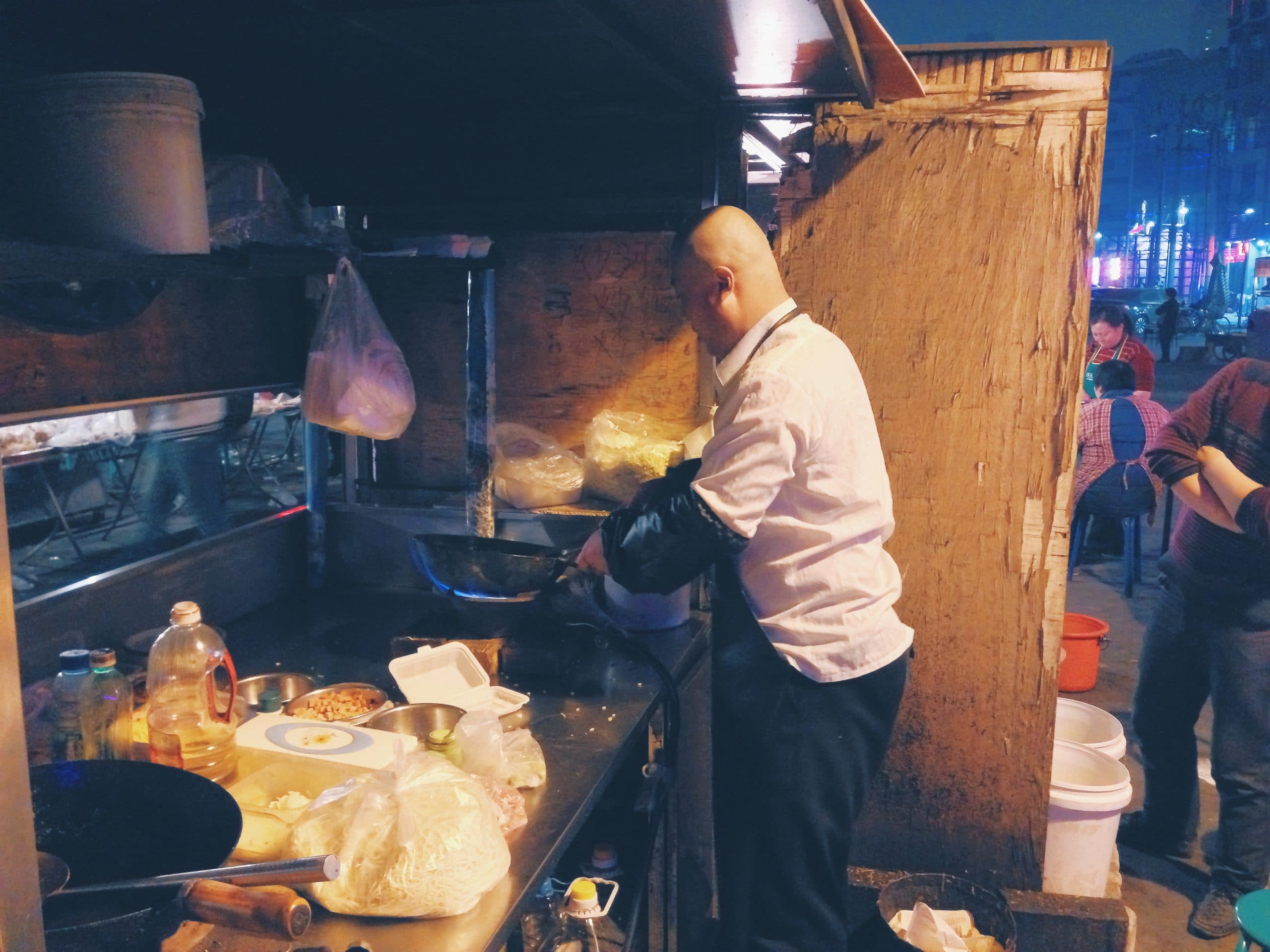 Day 2 – A Dive into Local History

Ancient Cultural Street (Gu Wen Hua Jie)
European structures are prominent Tianjin attractions, but the city also has its local areas. On our second day, we strolled through the famous Ancient Cultural Street that exhibits decorous historic buildings – some of which even date back to 1326!
While admiring these ancient structures, we could not help but indulge ourselves in the street food, as the fragrance of grilled meat and tofu skewers were simply irresistible.
Apart from local delicacies, there were also many shops selling traditional toys as souvenirs and pottery. Some of us bargained for a piece of ancient history to bring home, some were entertained by some tenants who were enjoying a friendly competition of jianzi, or better known as chapteh in Singapore.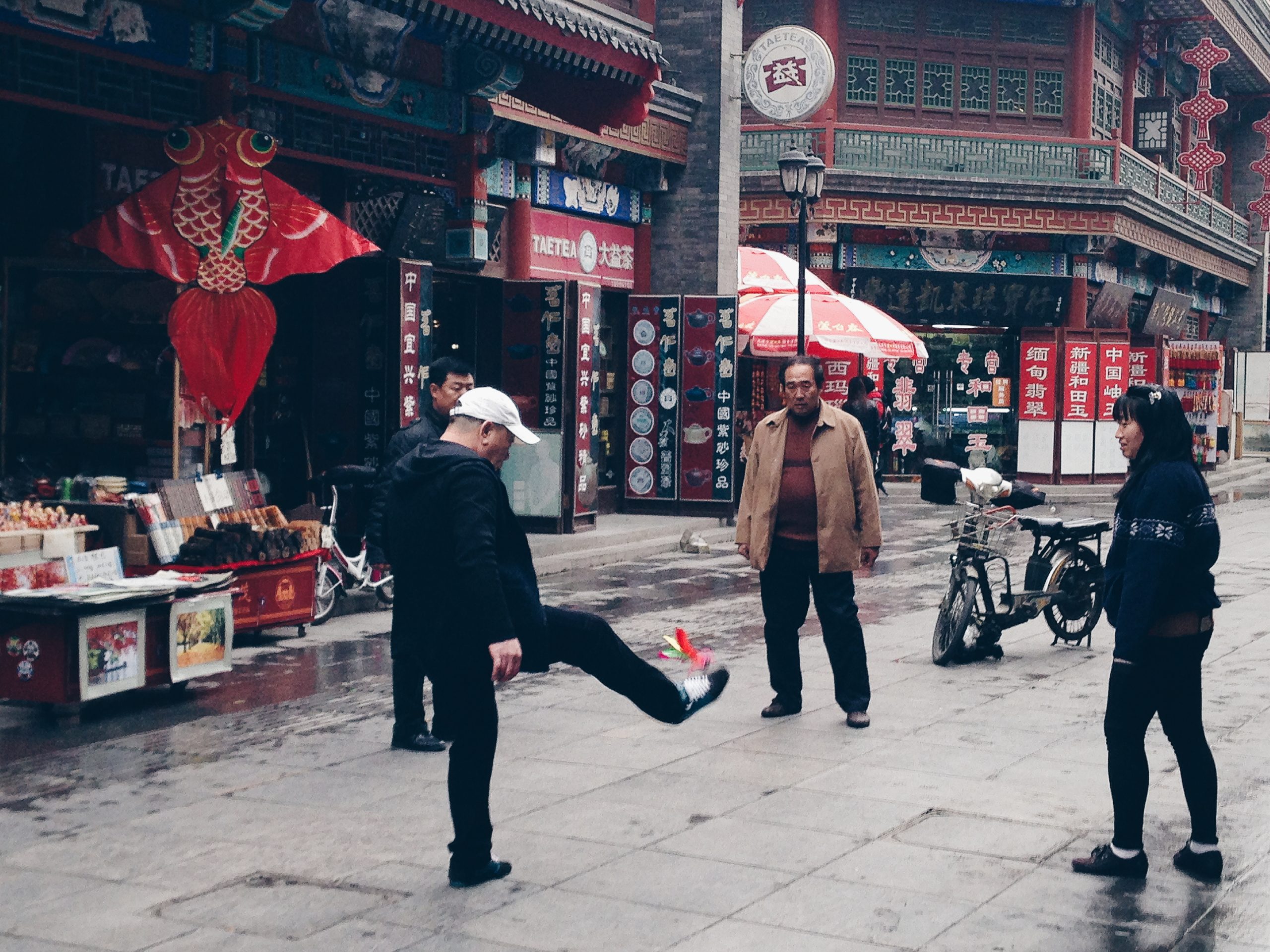 Shui Shang Park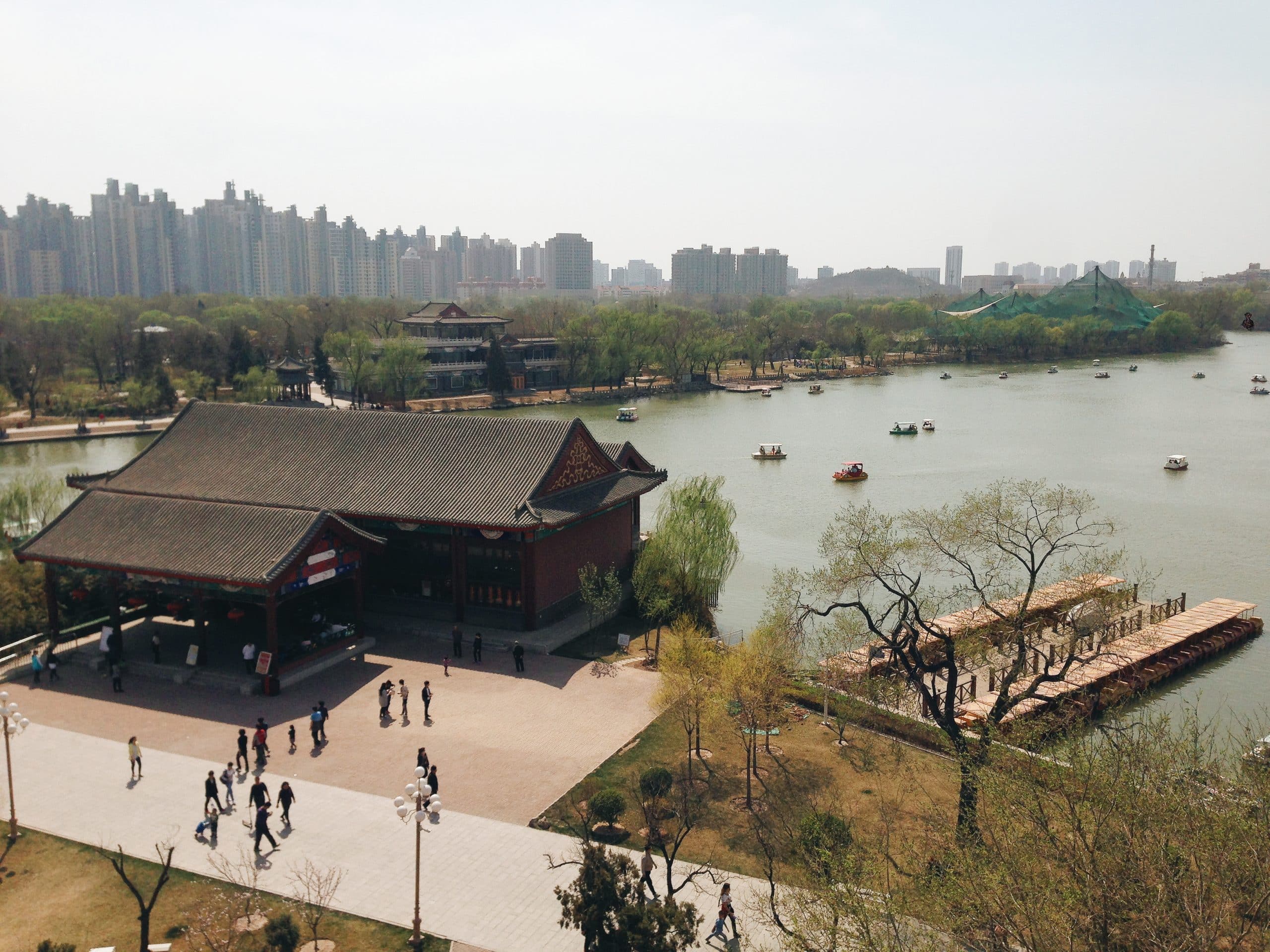 While the sun was still up, we took a 30-minute taxi ride to another leading tourist attraction, Shui Shang Park. It is the largest urban park and recreation area in the city. With five islets and three lakes, the park also showcases elaborate towers, pavilions and bridges to complement the scenery.
Strolling here would make for a wonderful evening, but we opted for the paddle boats, all for a more unique experience!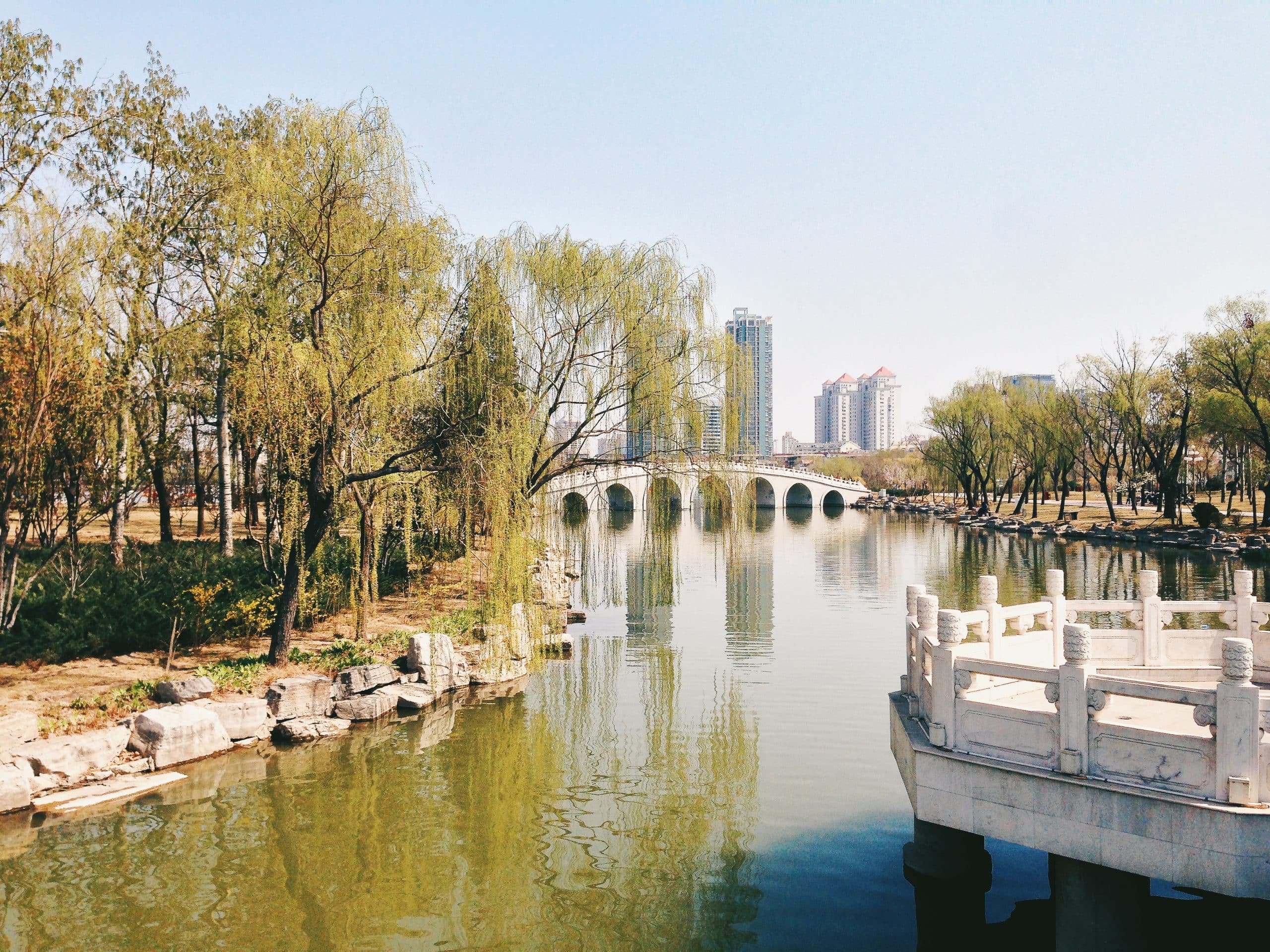 Day 3 – Embracing our Inner Child

Binhai Aircraft Carrier Theme Park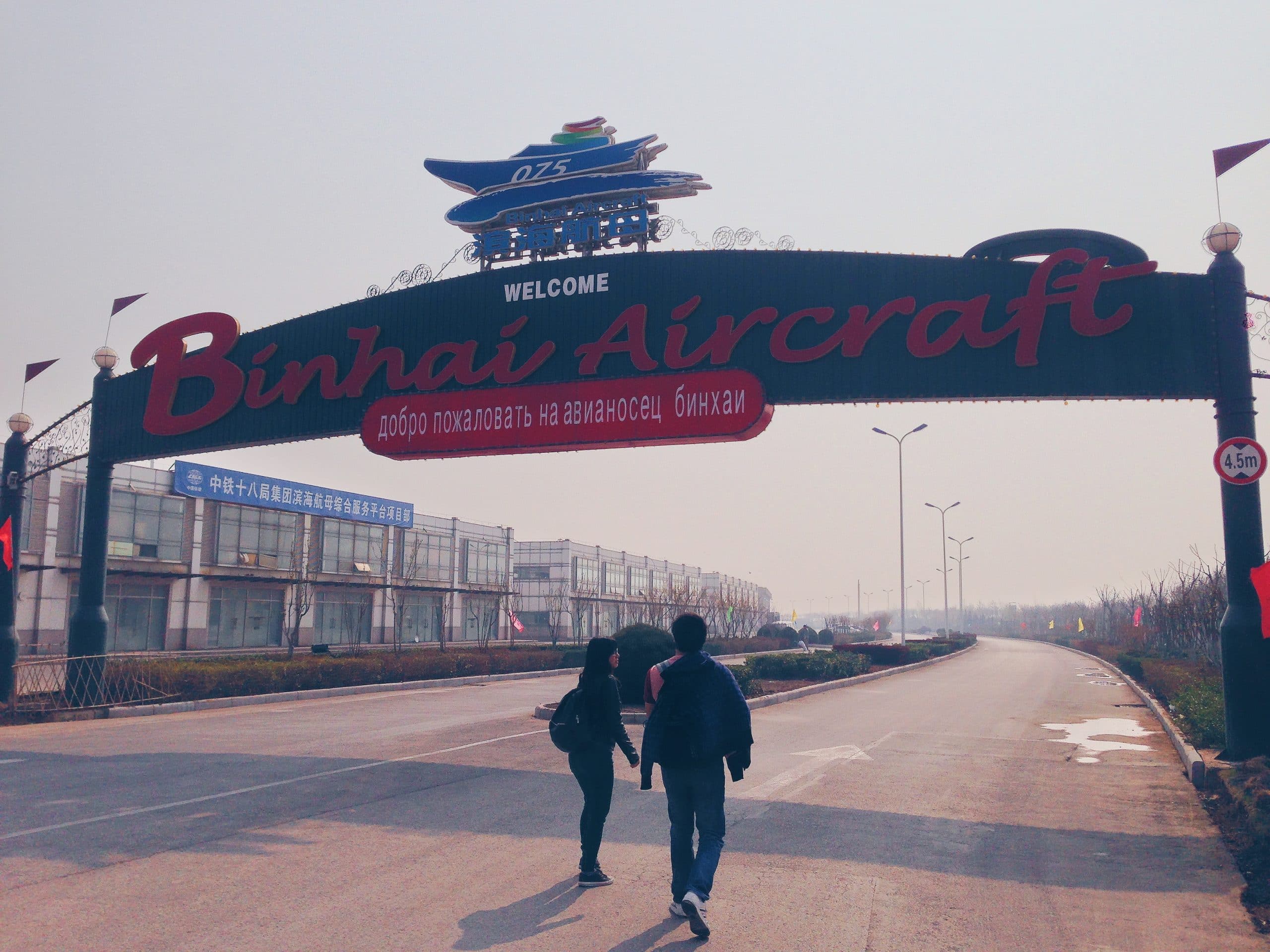 If you think that exploring the fusion of cultures and nature parks are the only things to do in Tianjin, think again! In a small harbour of Binhai New District sits a ginormous 41-thousand ton Soviet aircraft carrier from the Cold War Era that has been decommissioned and developed into a theme park.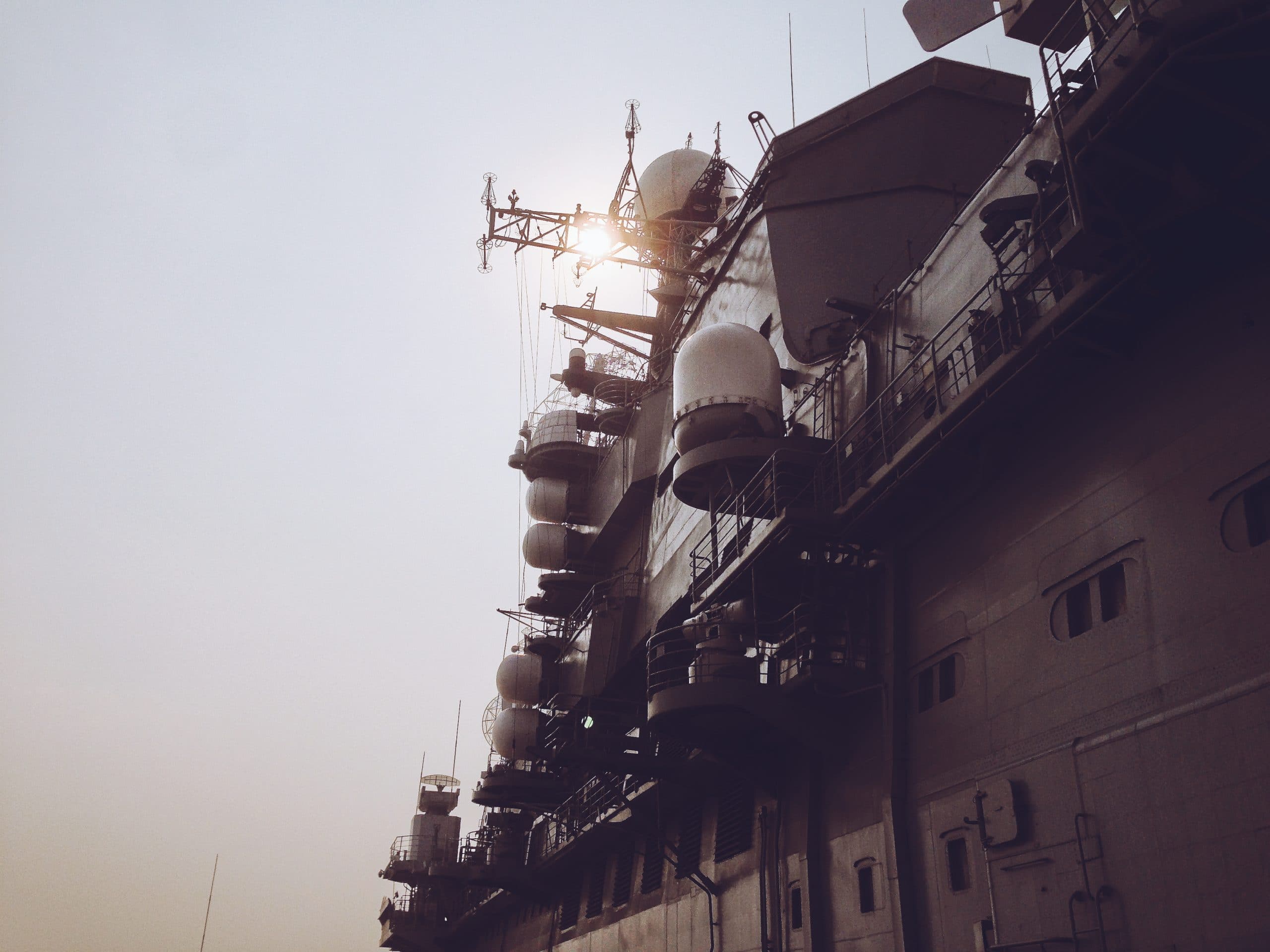 After boarding this almost 50-year-old warship, we got an up-close look and feel of the command centre, intelligence room, and artillery bunkers full of missiles. At the top deck, we witnessed a quarter-mile runway with decommissioned fighter planes, helicopters, and even more missiles. What a surreal sight!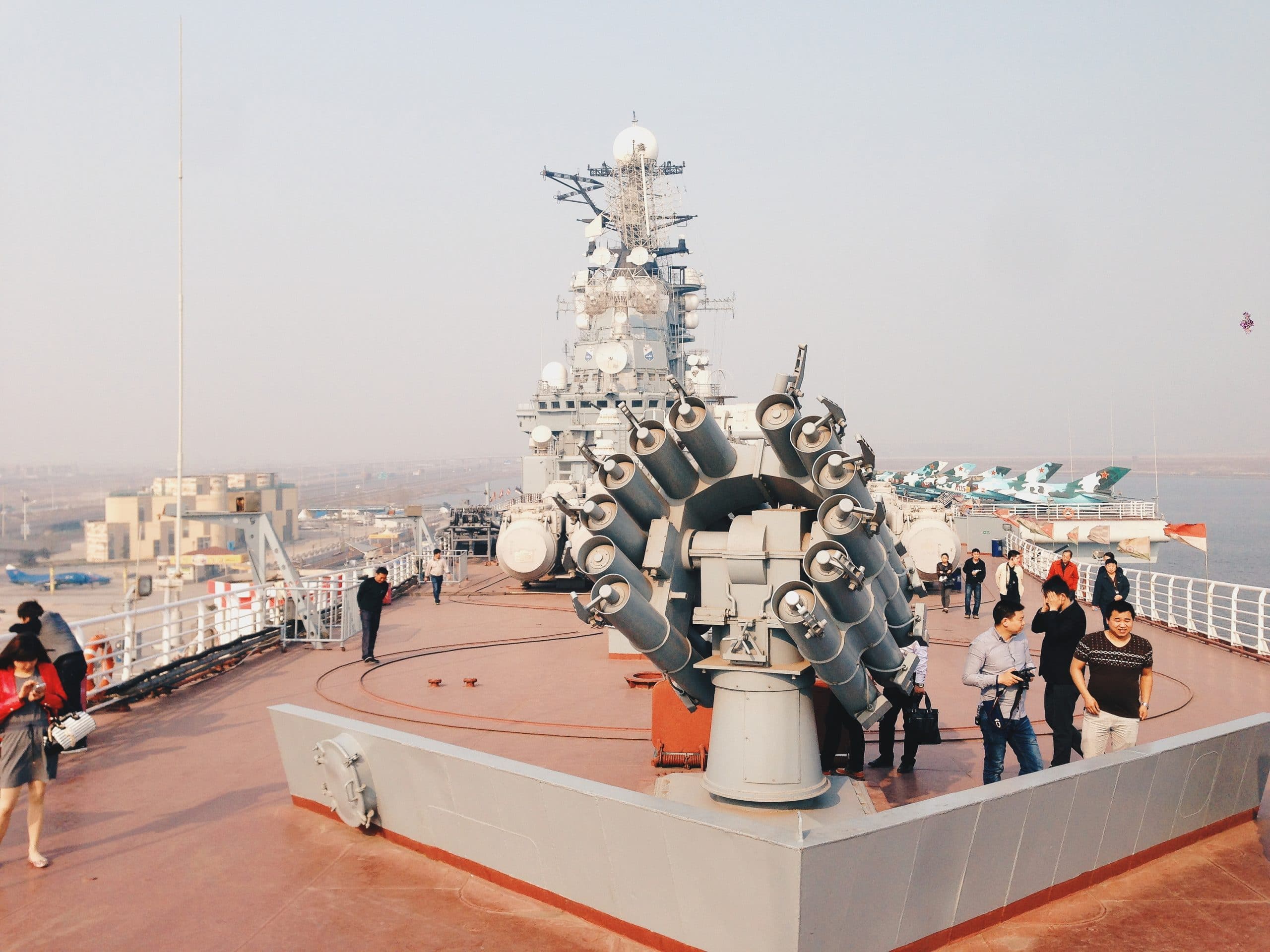 [button style='blue' icon="entypo-suitcase" url='https://www.expedia.com.sg/Tianjin-Binhai-Aircraft-Carrier-Theme-Park-Hotels.0-l553248621532765692-0.Travel-Guide-Filter-Hotels' fullwidth='true'] Find Hotels near Binhai Aircraft Carrier Theme Park [/button]
Tianjin Haichang Polar Ocean World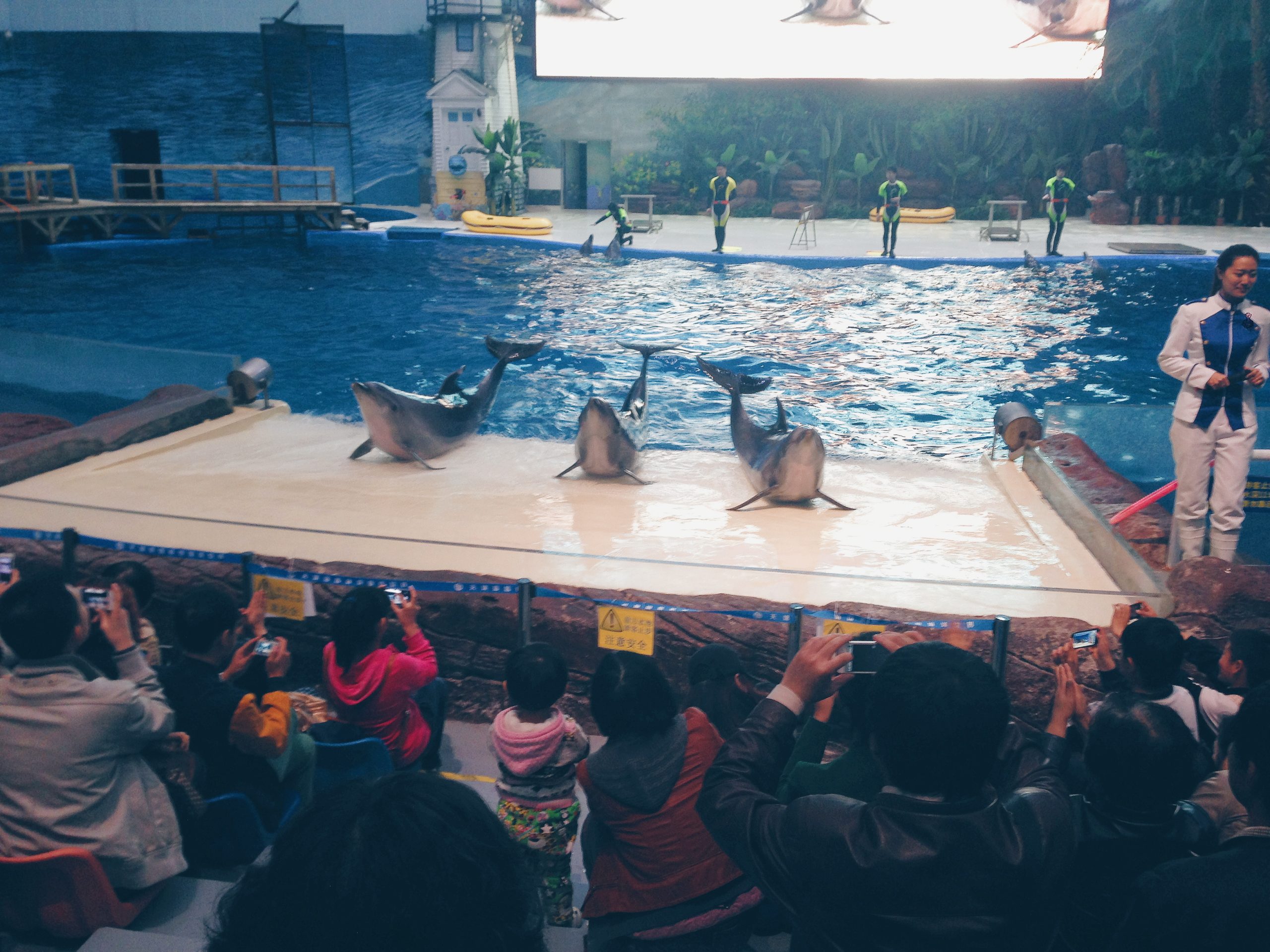 After spending almost half the day at the warship, we took a 40-minute taxi ride to Tianjin Haichang Polar Ocean World just in time to catch the dolphins and seals perform spectacular acrobatic tricks. We then explored the rest of Polar Ocean World to visit polar bears, Arctic foxes, and plenty other marine life – if you're lucky like us, you can catch the feeding sessions!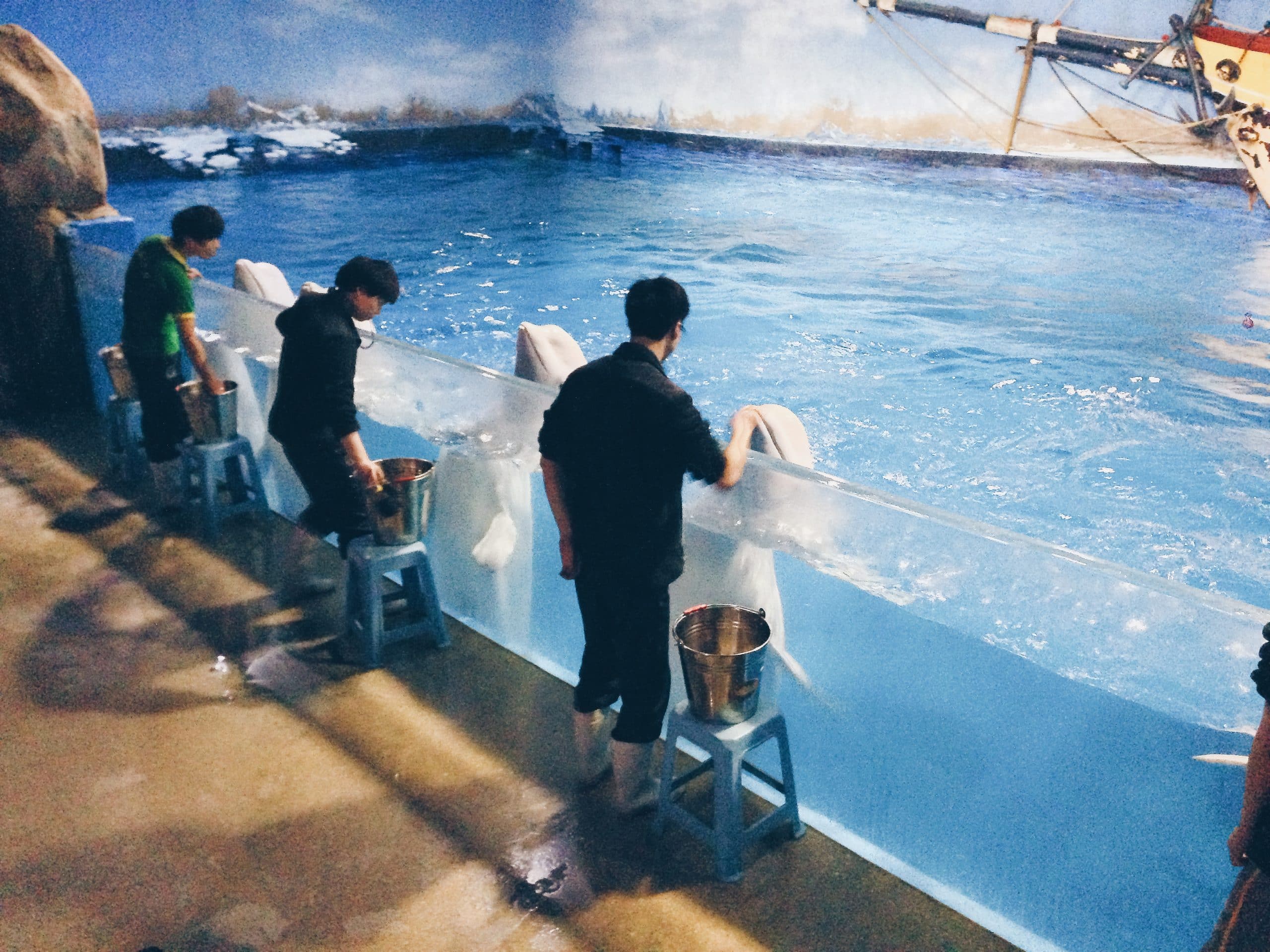 Day 4 – City Exploration
BinJiang Dao BuXingJie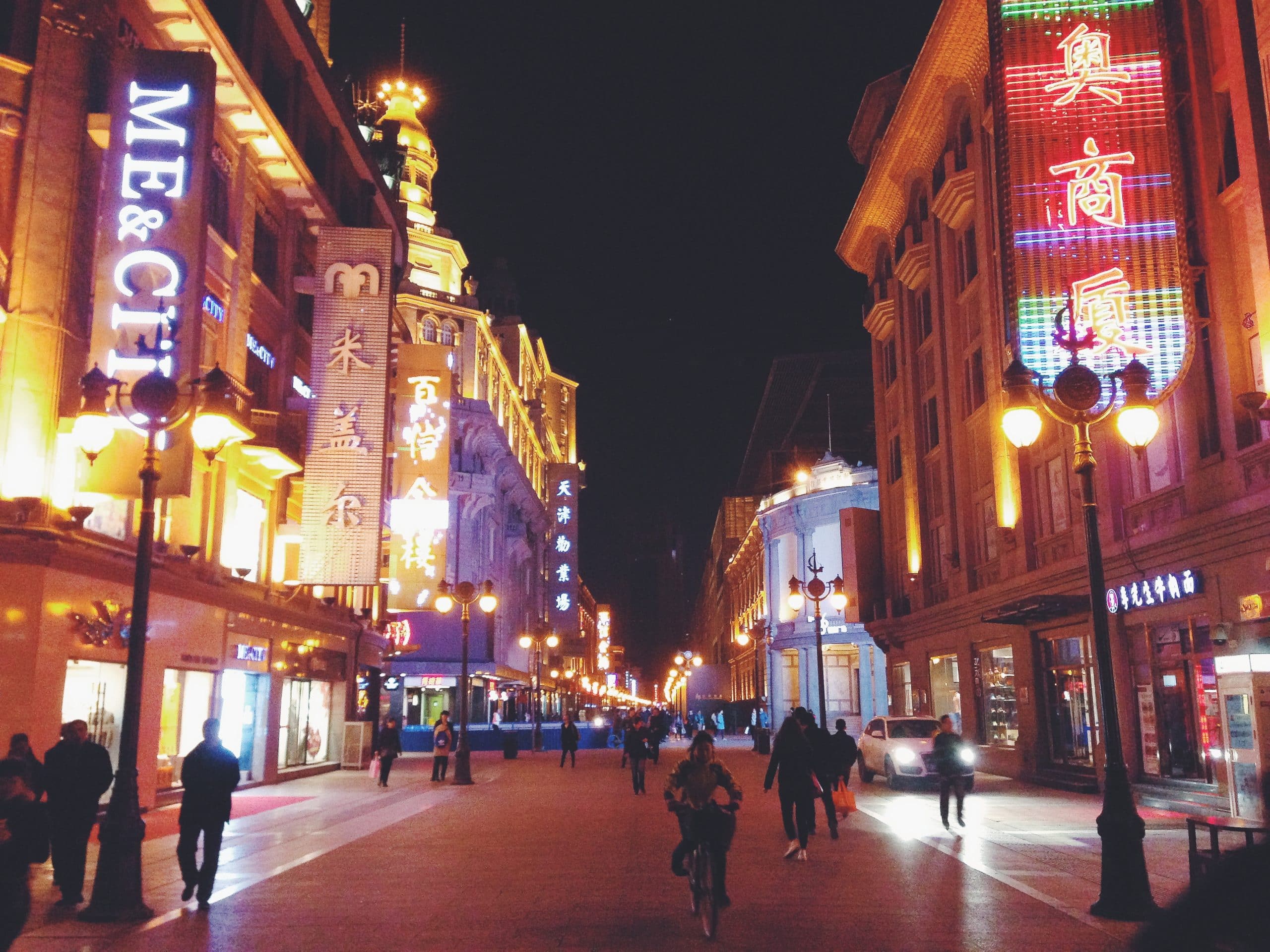 Almost every major city in China has its own renowned shopping belts, known as BuXingJie, or simply Pedestrian Street. It is where tourists and locals alike spoil themselves with thousands of shops. Imagine Orchard Road inflated three times its size, and its roads wide open for walking or cycling only. We definitely shopped till we (almost) dropped!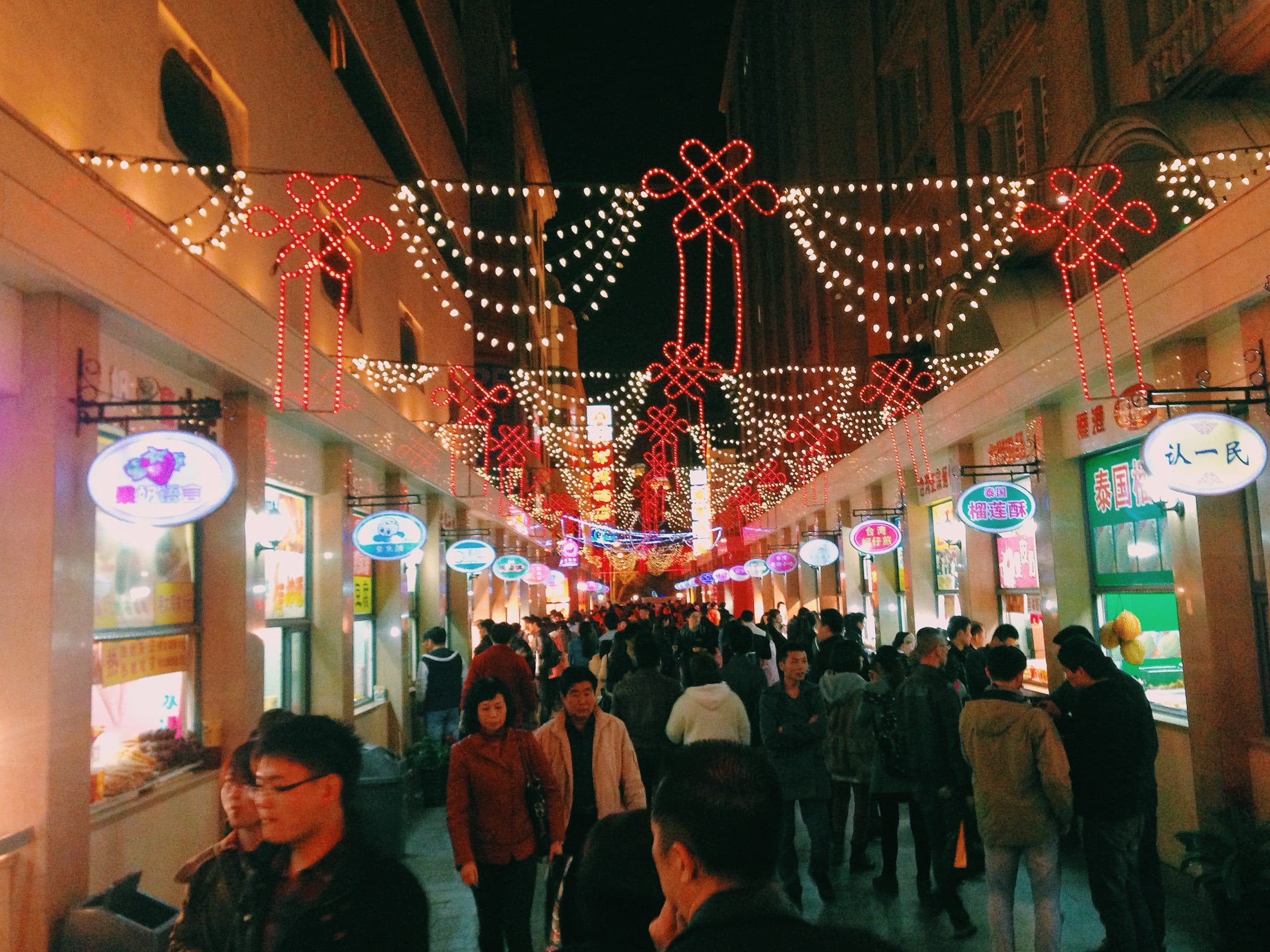 When the sun set, we were awestruck by the pretty lights and signs that lit up the district, especially at its street food lane, where many stalls boasted its specialities – from grilled lamb skewers to fragrant fried rice, and all sorts of noodles. We were spoiled for choice!
Tianjin Haihe River Cruise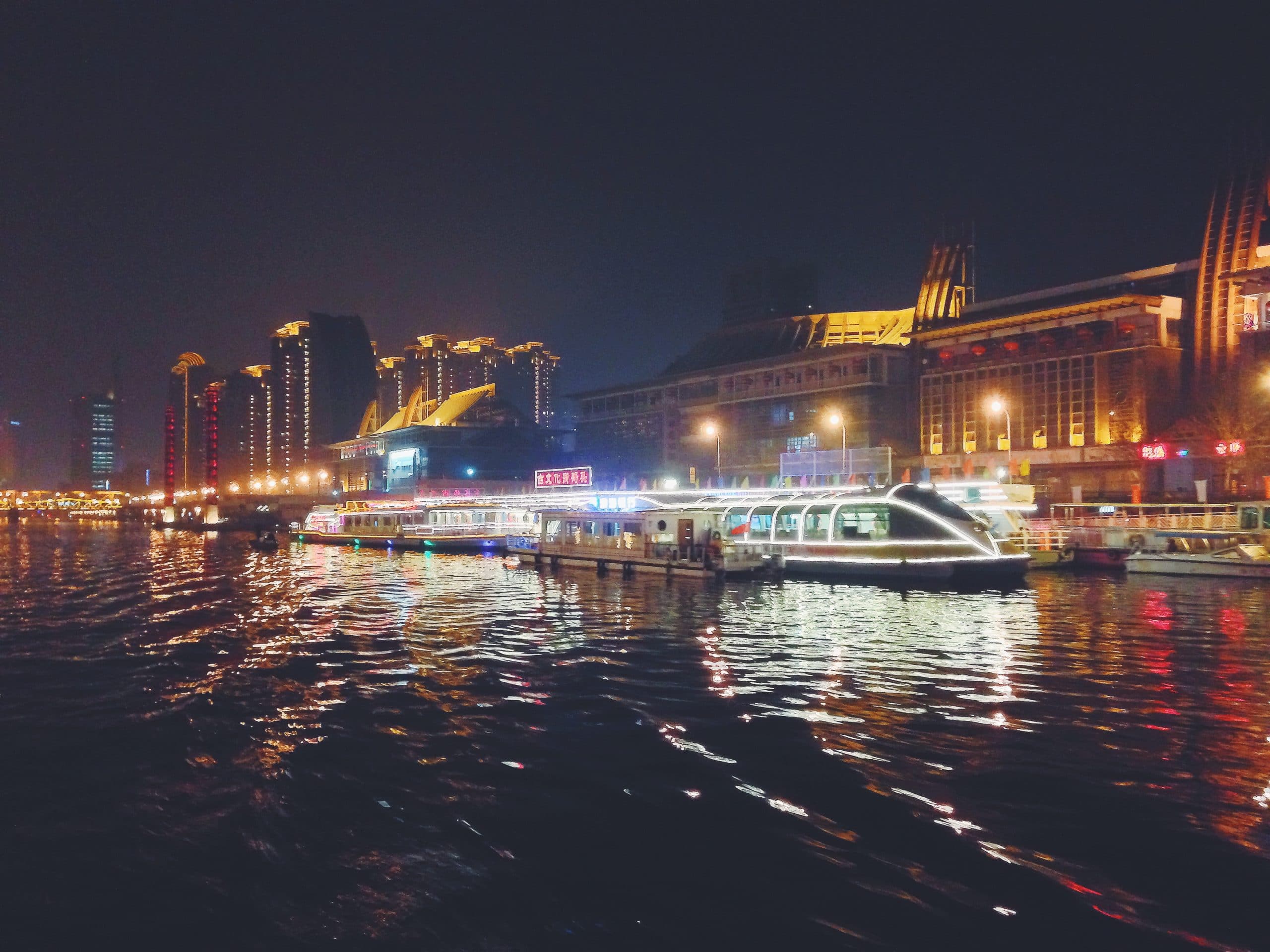 We could not get enough of how stunning the city looked at night, so when a cruise boat docked at the pier, we knew we had to sign up for the river cruise!
The 30-minute cruise brought us through the Haihe River. We admired the lofty buildings and bridges outlined with pretty lights, illuminating the night as we enjoyed the cool breeze and calm waters. The highlight of the cruise was the iconic Tianjin Eye, a 120-metre giant Ferris wheel that marks the city's skyline.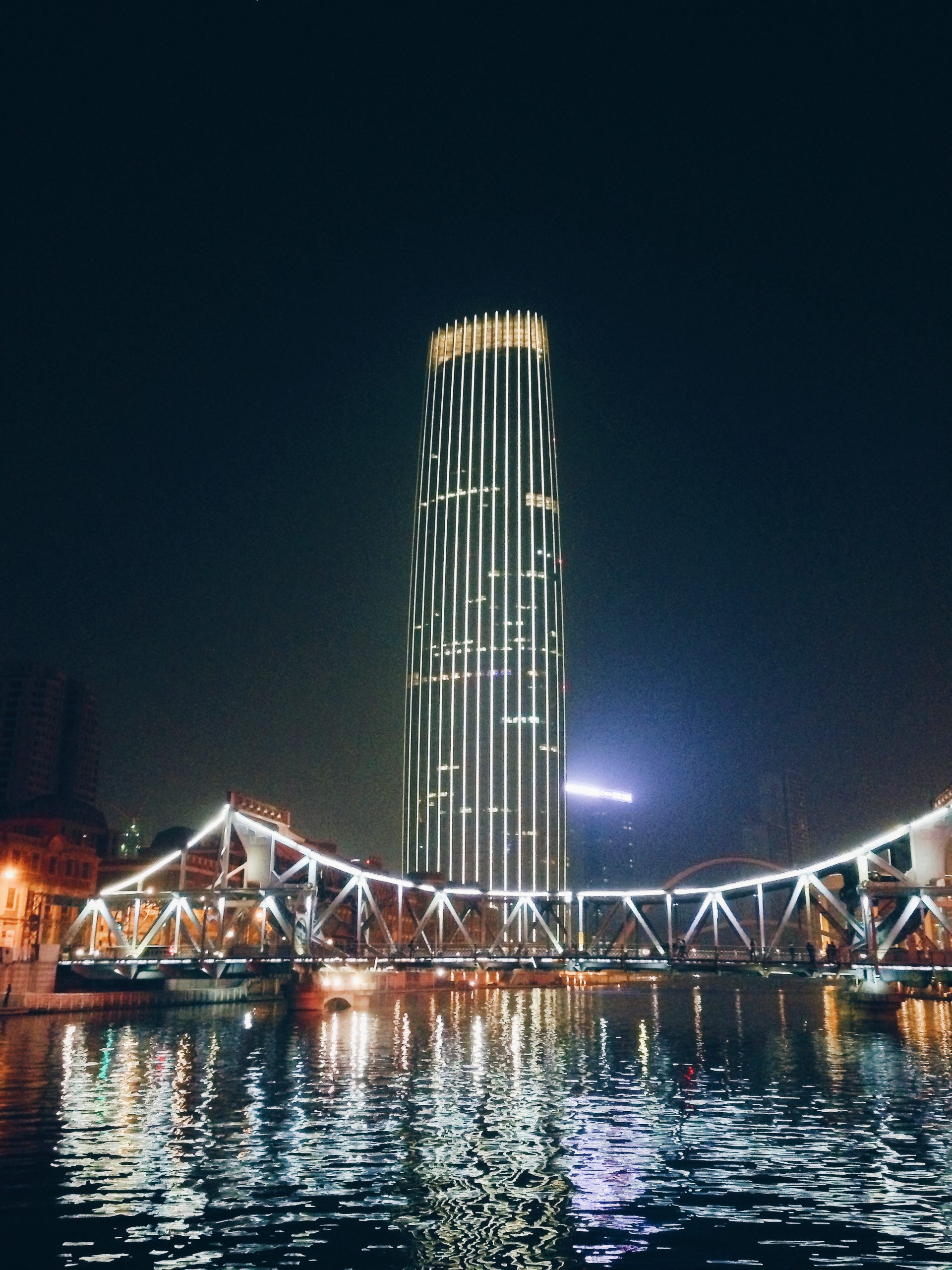 We have seen it a few times while travelling through the city, but it was way more spectacular at night with its dazzling lights.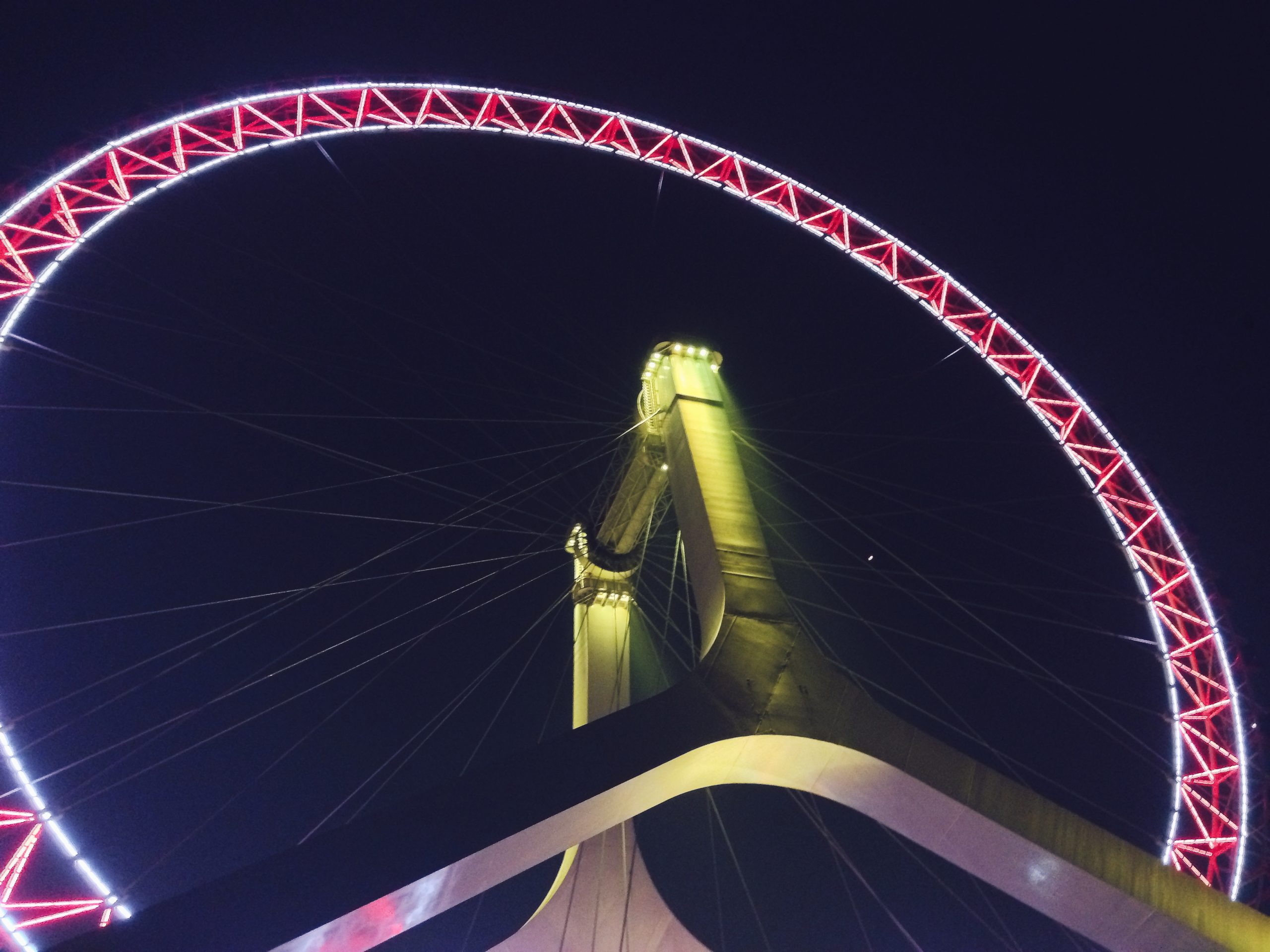 [button style='blue' icon="entypo-suitcase" url='https://www.expedia.com.sg/Tianjin-Eye-Hotels.0-l6152675-0.Travel-Guide-Filter-Hotels' fullwidth='true'] Find Hotels near the Tianjin Eye [/button]
Tianjin Practical Travel Tips

[tabs]
[tab title="Where to Stay" icon="entypo-suitcase"]
Where to Stay in Tianjin
Aside from top international brands like Four Seasons and Shangri-La, there are many boutique hotels in the city that offer rates below $100 per night! We stayed in Tianjin Jinma Hotel, a clean, comfortable, great value hotel which was right smack in the city centre – restaurants and supermarkets were just within minutes of walking.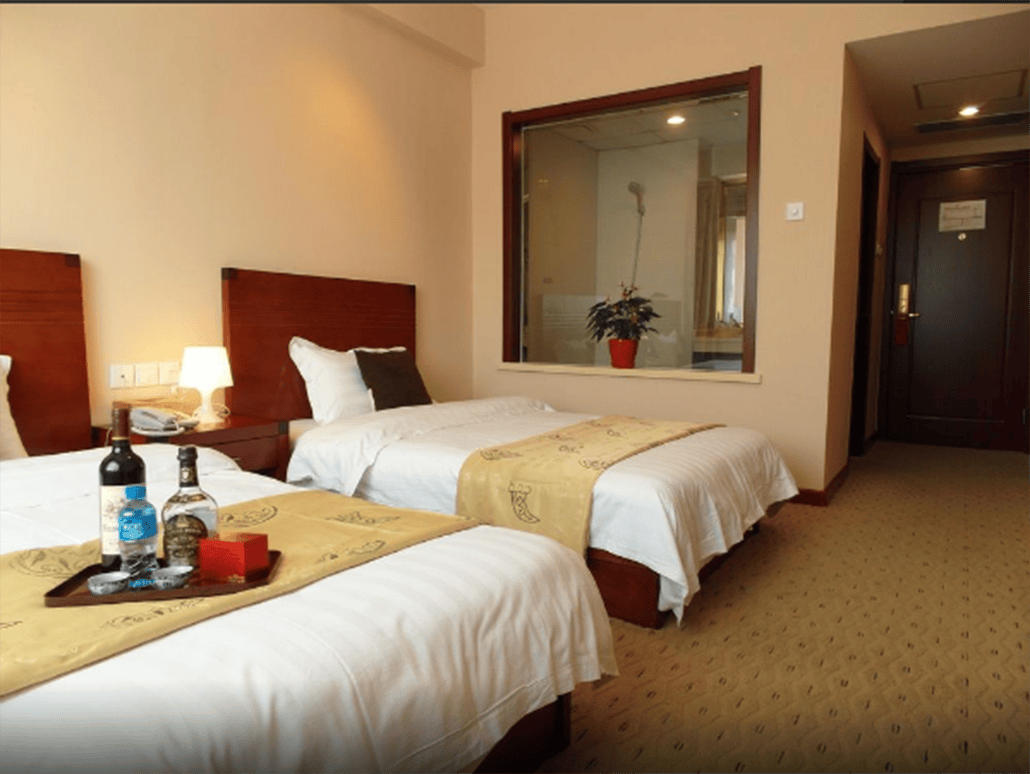 [button style='blue' icon="entypo-suitcase" url='https://www.expedia.com.sg/Tianjin-Hotels.d3545.Travel-Guide-Hotels' fullwidth='true'] Find Hotels in Tianjin [/button]
[/tab]
[tab title="Practical" icon="entypo-info"]
Currency
Before flying off to China, convert your Singapore money to Renminbi, as China does not have individual money changing shops. The Renminbi is a controlled currency and hence you have to look for banks to change foreign currencies. You do not want to waste precious travelling time queueing in banks, right? Plus, conversion rates would definitely not be in your favour!
[/tab]
[tab title="Getting Around" icon="entypo-vehicle"]
Transport
Public transportation such as bus and the metro is relatively cheap in Tianjin. It ranges from anywhere between 20 cents to a dollar, depending on the distance. Tianjin's metro system is very well-developed, with 127 stations connecting the city. Taxi fares are very affordable as well, with base fares starting from $1.60. A 30km ride would only add up to about $12.
[/tab]
[tab title="Let's Go!" icon="entypo-flight"]
[button icon="entypo-flight" url='https://www.expedia.com.sg/Cheap-Flights-To-Tianjin.d3545.Travel-Guide-Flights' fullwidth='true'] Flights to Tianjin [/button]
[/tab]
[/tabs]