By Samantha Tan, on March 15, 2021
Expedia Staycation Guide: TV Series Inspired Staycations in Singapore
Today, 15 March, officially marks a year since much of Singapore entered Covid-related restrictions – including international travel. Yes, cue that sad cabin fever music. If you've been mourning the lack of international travel options and are among the 71% of Singaporeans who feel vacation deprived, it's time to come to terms with the fact that staycations are going to be the new vacation – at least for now!
While we may be lacking in travel opportunities, we certainly have made up for through other means of entertainment – such as binge-watching our favourite TV series. If you've been spending your weekends bingeing on Bridgerton, Emily in Paris, Terrace House or Bling Empire, you might have felt compelled at one point or another to take a trip to one of the iconic places portrayed in these shows. But did you know that you can also live vicariously, depicting scenes from your favourite TV series at a hotel in Singapore that channels vibes from the show?
Check out our recommendations for unique staycations inspired by these four TV series.
Bridgerton
Can't wait for the second season of Bridgerton to be released? Take a moment to reminisce moments from season 1 at some of Singapore's famed heritage hotels reminiscent of the Regency-era in Bridgerton.
The epitome of colonial opulence, Raffles Hotel has a history that goes back to the 1830s when it was first built as a private beach house. Named after the nation's founder, the hotel was established by the Sarkies Brothers in 1887, and has hosted the likes of Queen Elizabeth II and Charlie Chaplin.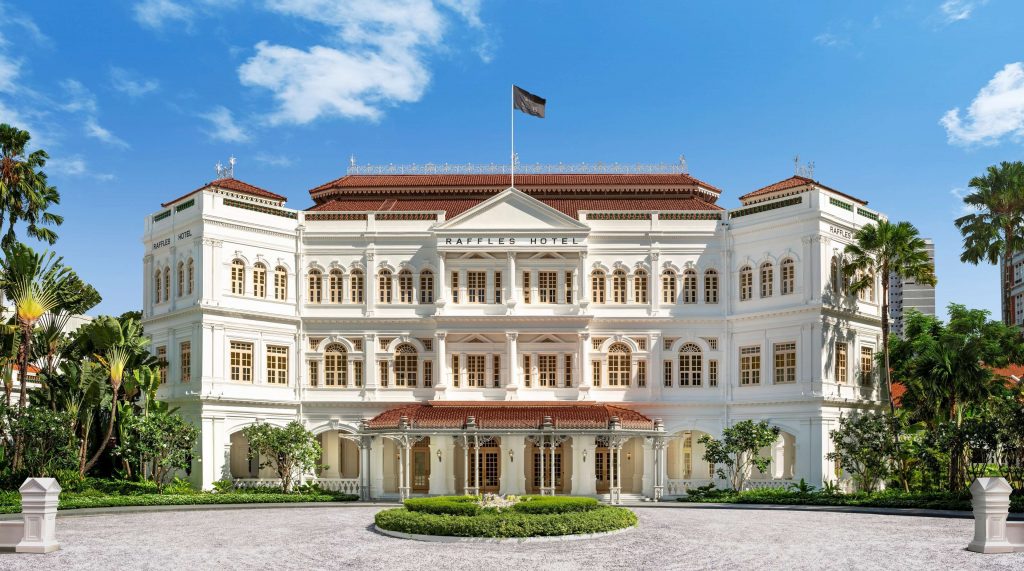 As one of the remaining 19th-century hotels in the world, Raffles Hotel is as close as you can get to a real-life Bridgerton stay in Singapore.
Price: From $1,164 a night*
Address: 1 Beach Road, Singapore 189673
2. The Capitol Kempinski Hotel Singapore
Treat yourself to a staycation at The Capitol Kempinski, which brings out the best of both the neoclassical-style Capitol Building and Venetian Renaissance-style Stamford House.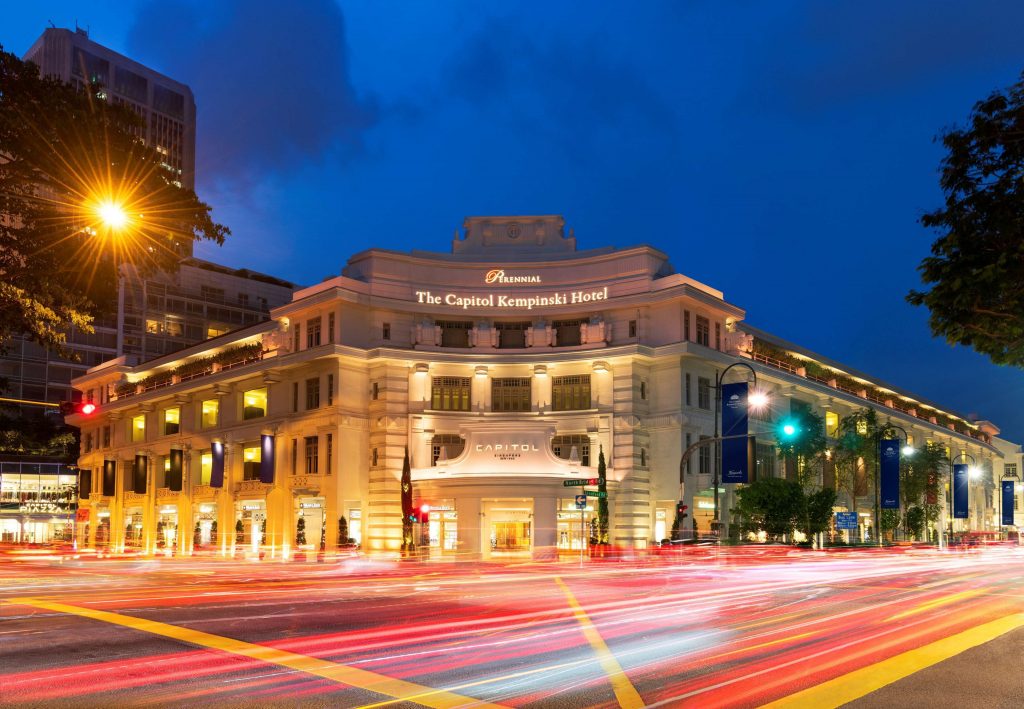 Price: From $450 a night*
Address: 15 Stamford Rd, Singapore 178906
3. Villa Samadhi Singapore
Housed within a restored colonial garrison from the 1920s, Villa Samadhi features 20 rooms that fuse modern teak furniture with lofty ceilings – a classic English-style sanctuary away from city life.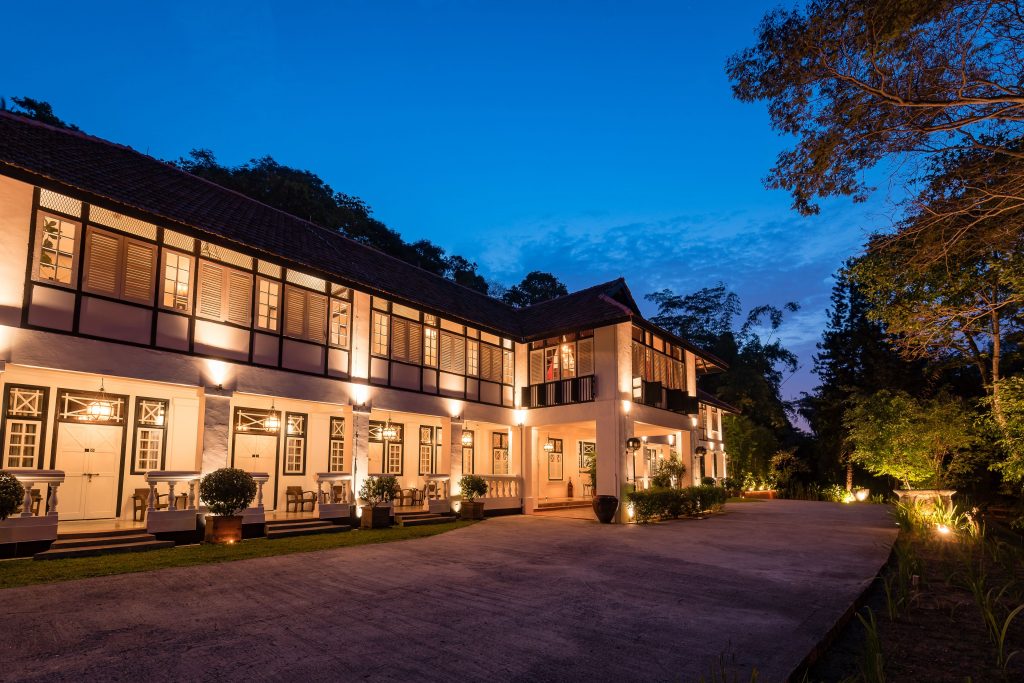 Nestled in Labrador Nature Reserve, this tranquil hotel offers guests a romantic evening at a private terrace, as well as a refreshing dip in the outdoor pool.
Price: From $540 a night*
Address: 20 Labrador Villa Rd, Singapore 119193
 Emily In Paris
Missing Emily and her basic American moments? Our local shores offer French-style hotels that invoke the mood of Parisian apartments – with high ceilings, tall French windows, carved mouldings and wrought iron balconies.
4. The Vagabond Club, Singapore, a Tribute Portfolio Hotel
Embark on your own Parisian journey over a weekend at Singapore's first art-driven five-star boutique hotel, The Vagabond Club.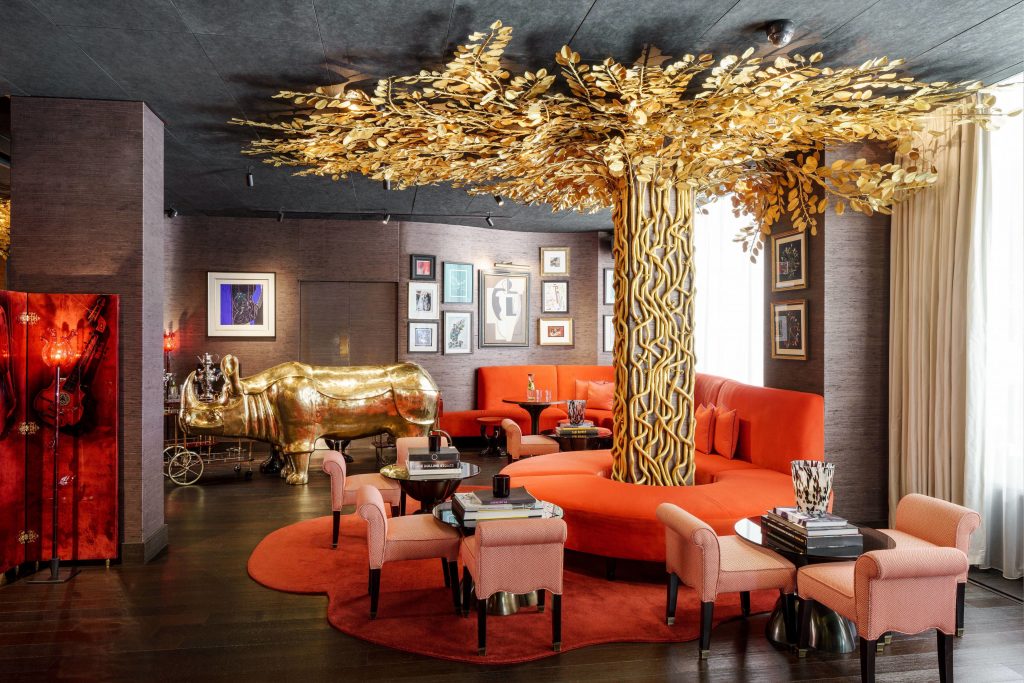 Built in a vintage Art Deco building and designed by French designer Jacques Garcia, best known for his contemporary interiors of Paris hotels and restaurants, this hotel is sure to evoke classy Parisian vibes.
Price: From $219 a night*
Address: 39 Syed Alwi Rd, Singapore 207630
5. Sofitel Singapore Sentosa Resort & Spa
With luxe and elegant Parisian furnishings, Sofitel Singapore Sentosa Resort & Spa is another tranquil retreat reminiscent of a Parisienne abode.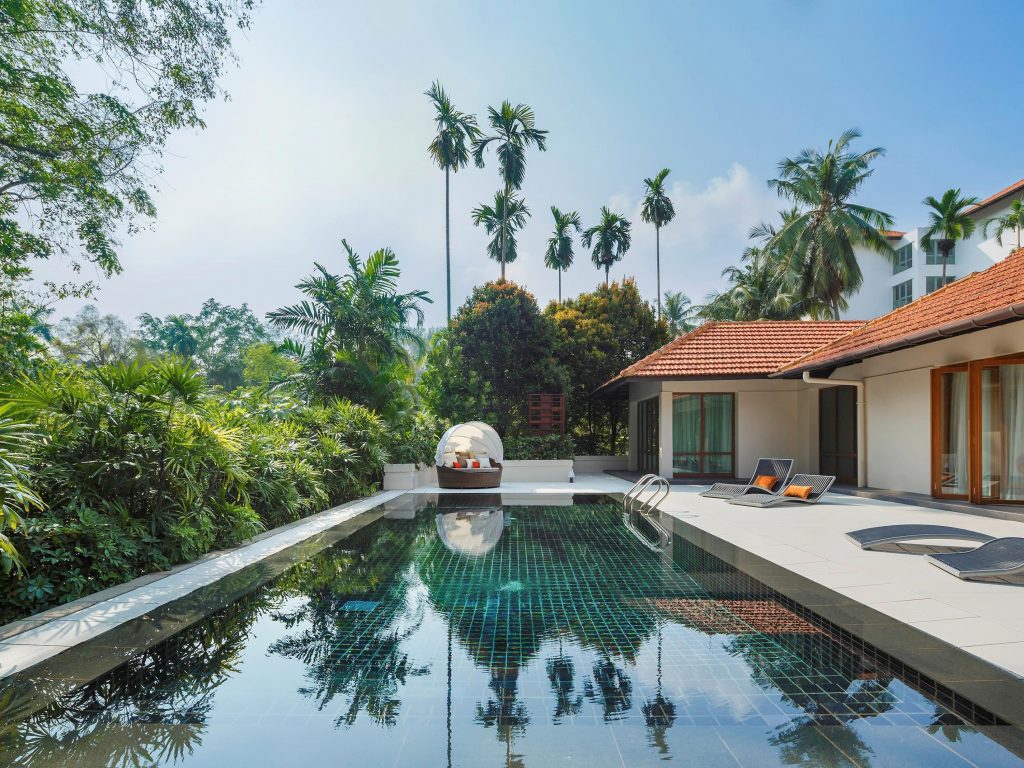 For a family staycation, you can opt for one of the four Villa Du Jardins and bring your kids to play at the Villa des Enfants.
Price: From $498 a night*
Address: 2 Bukit Manis Rd, Sentosa, 099891
6. Duxton Reserve Singapore, Autograph Collection
Enclosed within five restored heritage shophouses, boutique hotel Duxton Reserve is British designer Anouska Hempel's masterpiece fused with Chinese, Malay and European elements.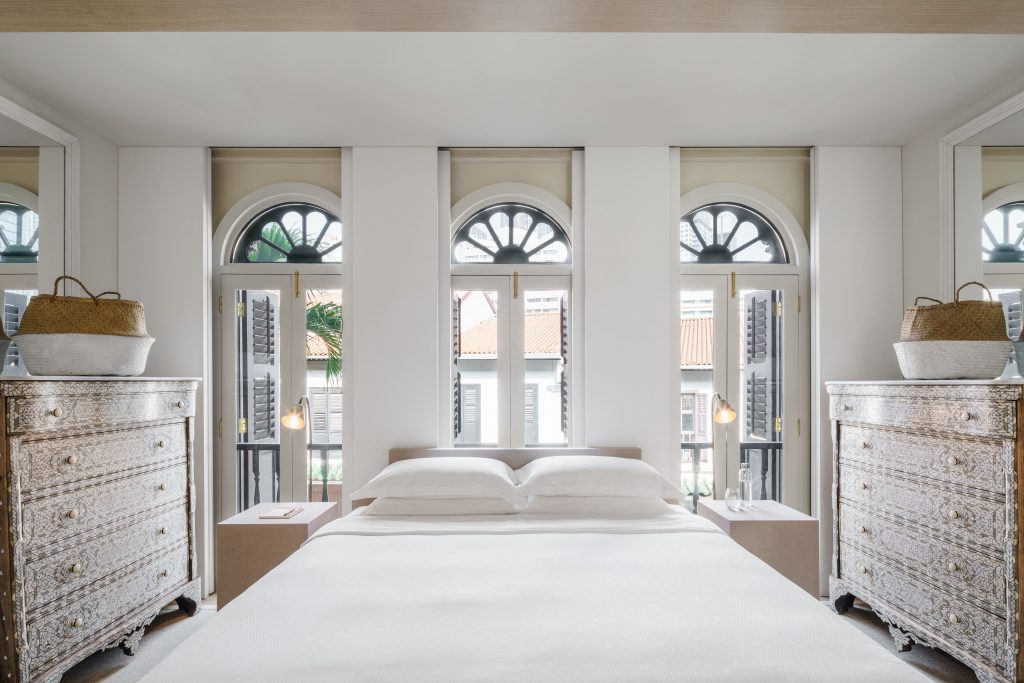 The hotel shows the same love for a mix of the classic and contemporary like the French – but with an Asian twist, balancing its floor-to-ceiling windows with Chinoiserie fixtures and calligraphy wallpaper.
Price: From $306 a night*
Address: 83 Duxton Rd, Singapore 089540
Terrace House
Live out your version of Terrace House, the Japanese reality franchise that followed strangers moving under one roof to find romance. While every season's house differs, all of them has a monochromatic interior with the occasional pop of colour and detail. An open floorplan is a constant – after all, co-living guests must break down walls to get to know each other.
7. lyf Funan Singapore by Ascott
Lyf Funan may just be the best staycation hotel in Singapore for bolder Terrace House fans looking to mingle around freely.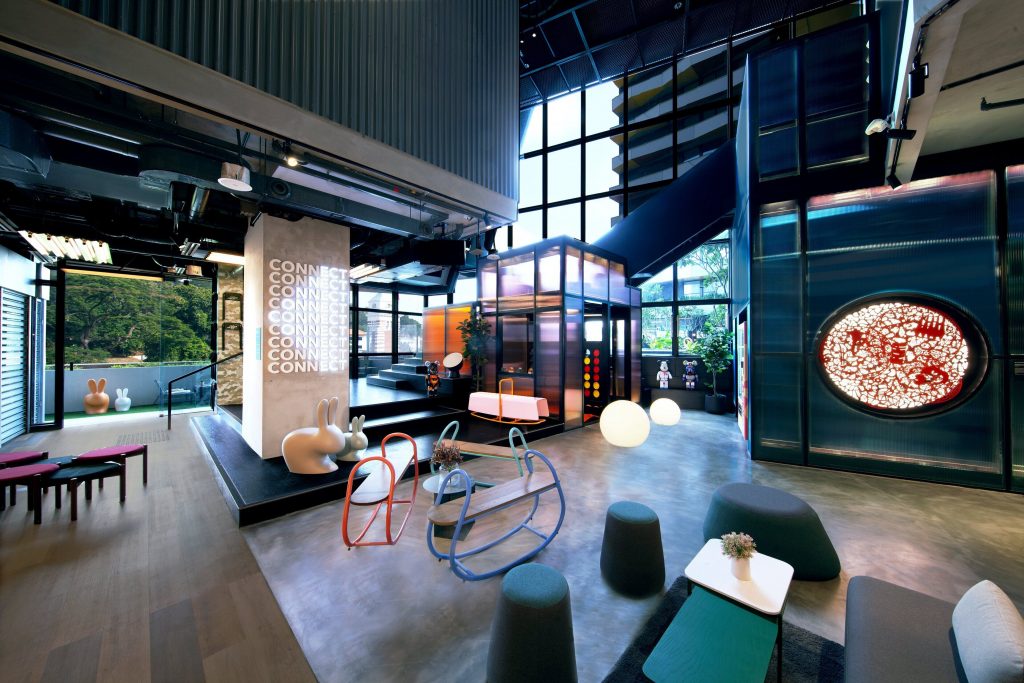 Offering individual rooms, apartment-style units (including a 6-room duplex) and communal spaces, this co-living hotel aims to create a community of like-minded people to live, work and play together.
Price: From $124 a night*
Address: 67 Hill St, Level 4 Funan Mall, Singapore 179370
8. Lloyd's Inn
Lloyd's Inn is the embodiment of minimalism and monochrome, with white-themed rooms and plenty of natural light.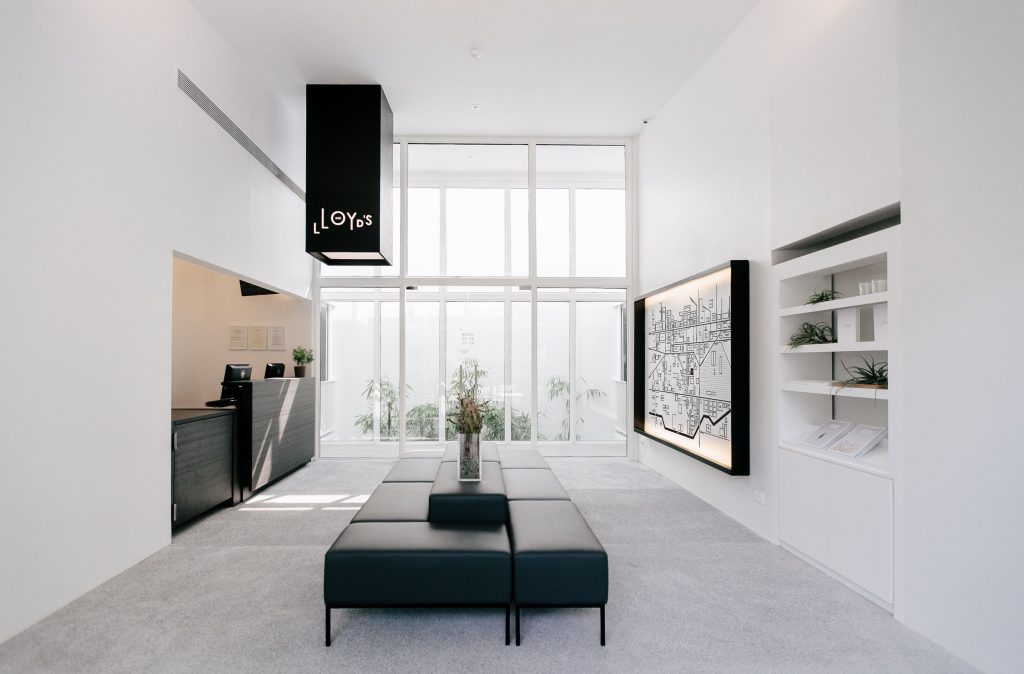 Keep your eye out for the communal areas as well – who knows, with Singapore being a little red dot, you may even find someone a bit more special than a platonic friend during your stay!
Price: From $204 a night*
Address: 2 Lloyd Rd, Singapore 239091
Bling Empire
Enjoyed the glitz and glamour of this show's group of crazy rich Asians in Los Angeles? We may not be part of the high society like them, but we can still afford to pamper ourselves by booking a staycation at a luxury hotel in Singapore – thanks to Expedia's Luxury for Less deals.
9. PARKROYAL COLLECTION Marina Bay
Currently in the midst of a S$45 million transformation into Singapore's first garden-in-a-hotel, PARKROYAL COLLECTION Marina Bay is a stylish and contemporary hotel suited for eco-friendly guests.
Set against a backdrop of cinematic architecture, this hotel features a lush forest canopy and treetop walk experience within one of South East Asia's largest indoor atriums.
Price: From $254 a night*
Address: 6 Raffles Boulevard, Singapore 039594 
10. Andaz Singapore – A Concept by Hyatt
Luxuriate in style at the chic Andaz Singapore, which occupies the upper floors of one of the two Duo skyscrapers and presents majestic views of the Singapore skyline.
Designed by Singaporean interior architect Andre Fu, its interiors are decked out in warm russet and mustard tones inspired by the nearby Arab Quarter.
Price: From $412 a night*
Address: 5 Fraser St, Singapore 189354 
Live it up at this stunning five-star waterfront accommodation, which offers lavish hospitality and exquisite service.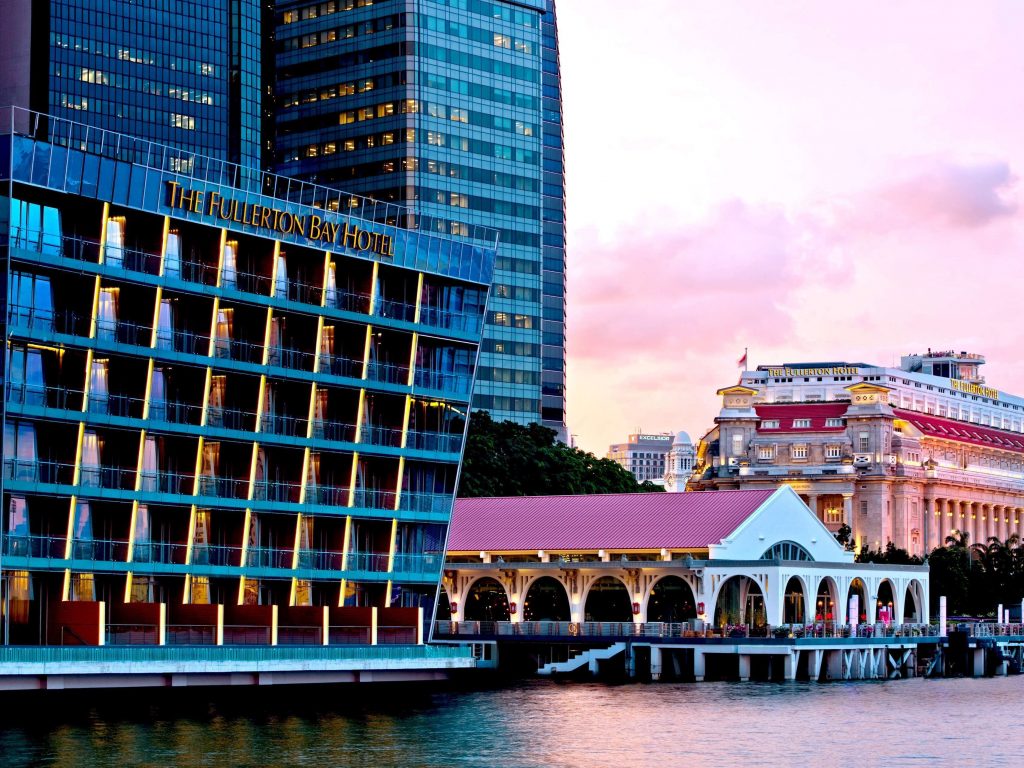 The Fullerton Bay Hotel also promises impressive 360-degree views of Marina Bay and the Singapore skyline through its double-glazed floor-to-ceiling windows across all rooms.
Price: From $687 a night*
Address: 80 Collyer Quay, Singapore 049326
For more staycation and activity ideas, visit Expedia Singapore.
* Hotel prices are per room and stay and is subject to availability. Terms and conditions apply.