By Danial Ariff Bin Ahmad Nordin, on January 25, 2019
A Selangor Adventure in 3 Days
When someone talks about Selangor as a travel destination, images of shopping malls, food courts and chic cafes pop up. But is that all there is to the Malaysian state? I decided to eschew the urban jungle of Selangor to discover the real image. Over the span of three days, I went on an adventure in two towns — one upstream and the other by the mouth of historical Selangor River. Here is my guide to the best things to do in Selangor.
KUALA KUBU BHARU – The Best Things to do in Selangor

1) Day 1 – Morning: Dip in the Cool Mountain Waters of Sungai Chiling Waterfall
I waved the city goodbye as I drove on the old trunk road heading north to Kuala Kubu Bharu. My first stop is Sungai Chiling, a river which stream originates from the Titiwangsa Range and a huge Selangor attraction. Its crystal clear water serves as a sanctuary for the prized native mahseer fish (kelah).
After registering at the counter, I began my 45-minute trek along a hanging bridge and a trail that zigzags across Sungai Chiling. I had so much fun dipping my feet in the water as cold as the river's name, and I even tested my balancing skills by crossing over fallen logs.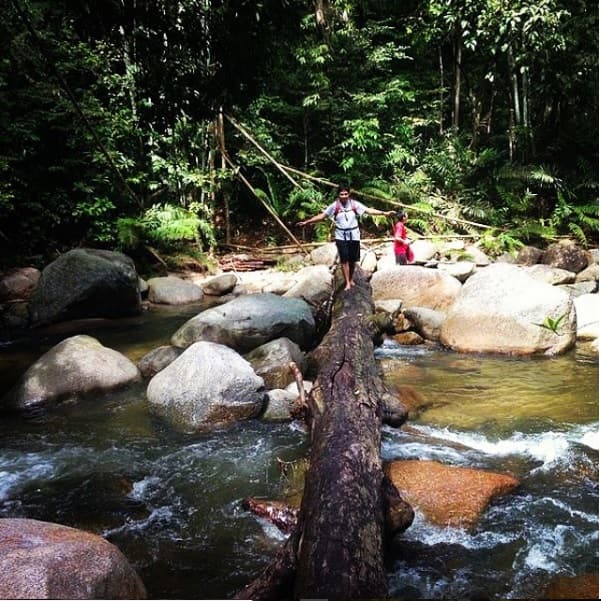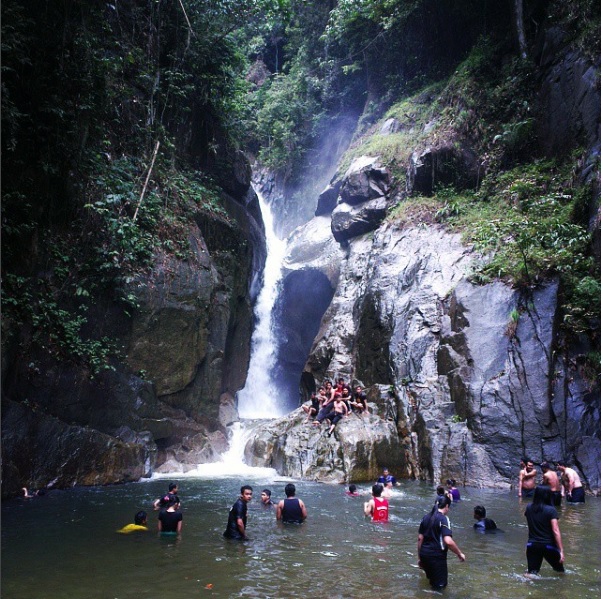 By the end of the trail lies the Sungai Chilling Waterfall, an 80-metre drop of gushing mountain waters.
While I was taking a dip in the pool, I could see hundreds of mahseers scampering around. The fish were so cheeky — they came up trying to probe me, but as soon as I reached out to touch them, they swam away!
[button style='blue' icon="entypo-suitcase" url='https://www.expedia.com.sg/Chiling-Waterfalls-Hotels.0-l553248635949096266-0.Travel-Guide-Filter-Hotels' fullwidth='true'] Find Hotels near Chiling Waterfalls [/button]
2) Day 1 – Afternoon: Devour Jumbo Freshwater Prawns at Restoran Asam Pedas
The physical exercise made me ravenous, so I made my way to a food court in search of a local legend. The strong aroma of chilli and tamarind from a crowded stall confirmed I was at Restoran Asam Pedas.
The shop specialises in everything asam pedas – meat or seafood cooked in a pot of sour and spicy stew for hours. They had a variety of dishes from freshwater fishes to meat, but I was here for the giant freshwater prawn.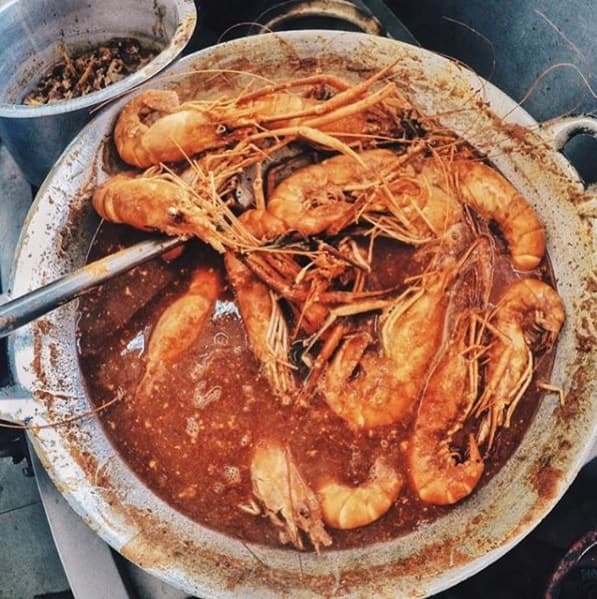 Photo credit: @discoverselangor
I could not stop salivating at the sight of the jumbo prawns in the piping hot claypot bowl. Using my fork and spoon to clockwork precision, I 'de-shelled' each prawn and stuffed them in my mouth with a scoop of rice and omelette.
The plate was clean within 5 minutes, with not a single drop of asam pedas left.
3) Day 1 – Evening: Check-In at Chic Container Hotel Sarang by the Brook
It was finally time for some R&R, so I checked-in at Sarang by the Brook, a chic container Selangor hotel in the middle of the jungle not far away from Kuala Kubu Bharu town.
The private hotel only has 11 rooms built in cargo containers. Every residence comes with a tasteful, modern touch that blended with the environment. With a saltwater swimming pool in the middle of the compound, the logical thing for me to do was to make a splash!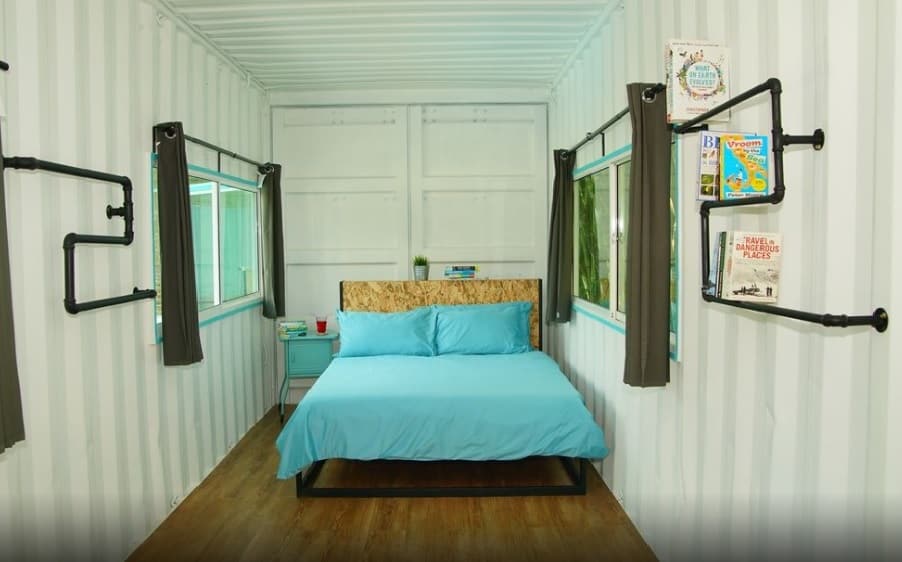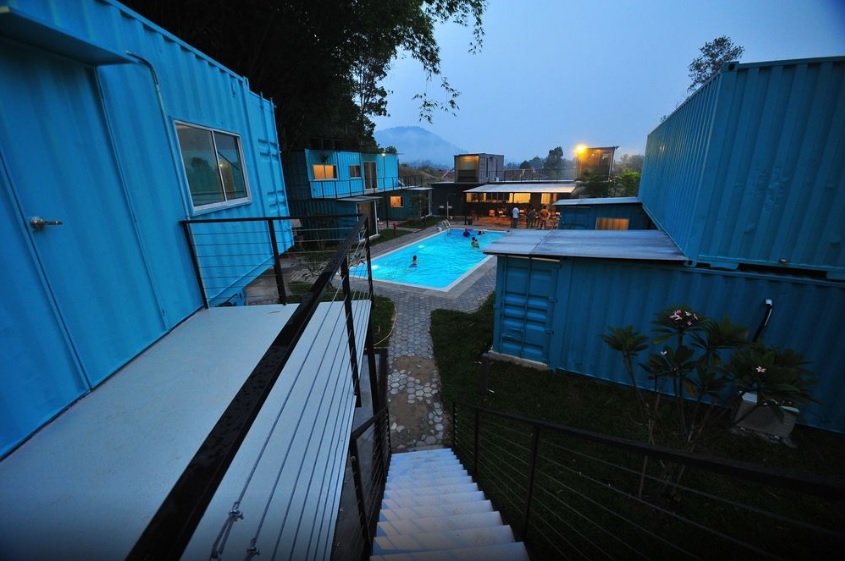 The night gave way to the natural "orchestra" of insects screeching and birds hooting. It sounded scary at first but eventually became familiar and oddly-soothing. As the temperature slowly dropped, I snuggled under the blanket and had the best sleep in ages. A much-needed rest for what lies ahead the next day!

4) Day 2 – Morning: Conquer The Majestic Bukit Kutu
I found myself at the foothills of Bukit Kutu by 7 in the morning.
This 1,053-meter mountain takes about four solid hours to conquer, and I did not waste any time, successfully scaling it by noon. After crossing a stream, I breezed past a dense bamboo jungle and could gradually feel the elevation rising.
I started the second hour by taking on steep climbs that seriously pushed my physical and mental limits. I met a bunch of hikers at a huge boulder and thought the worst was over.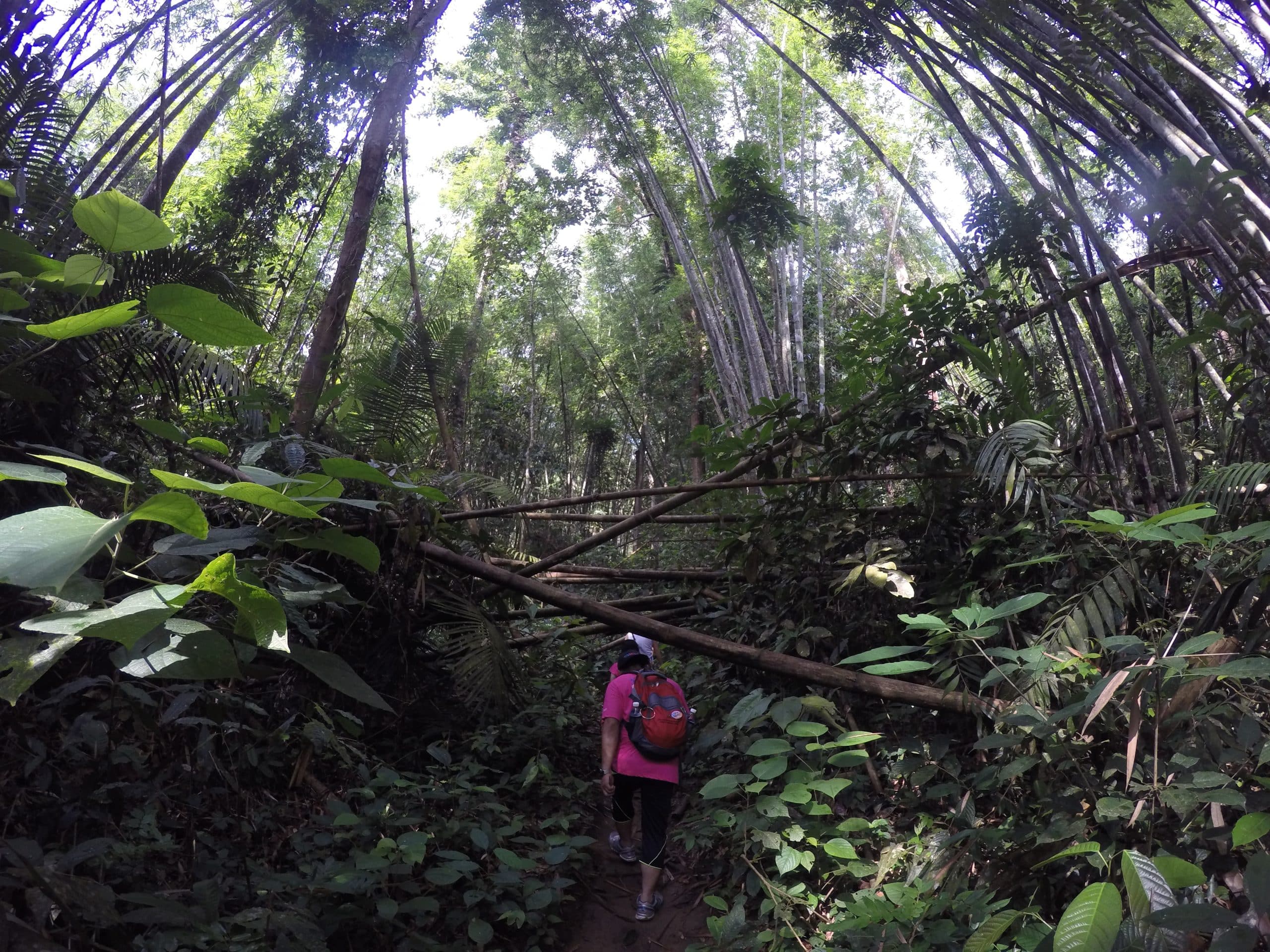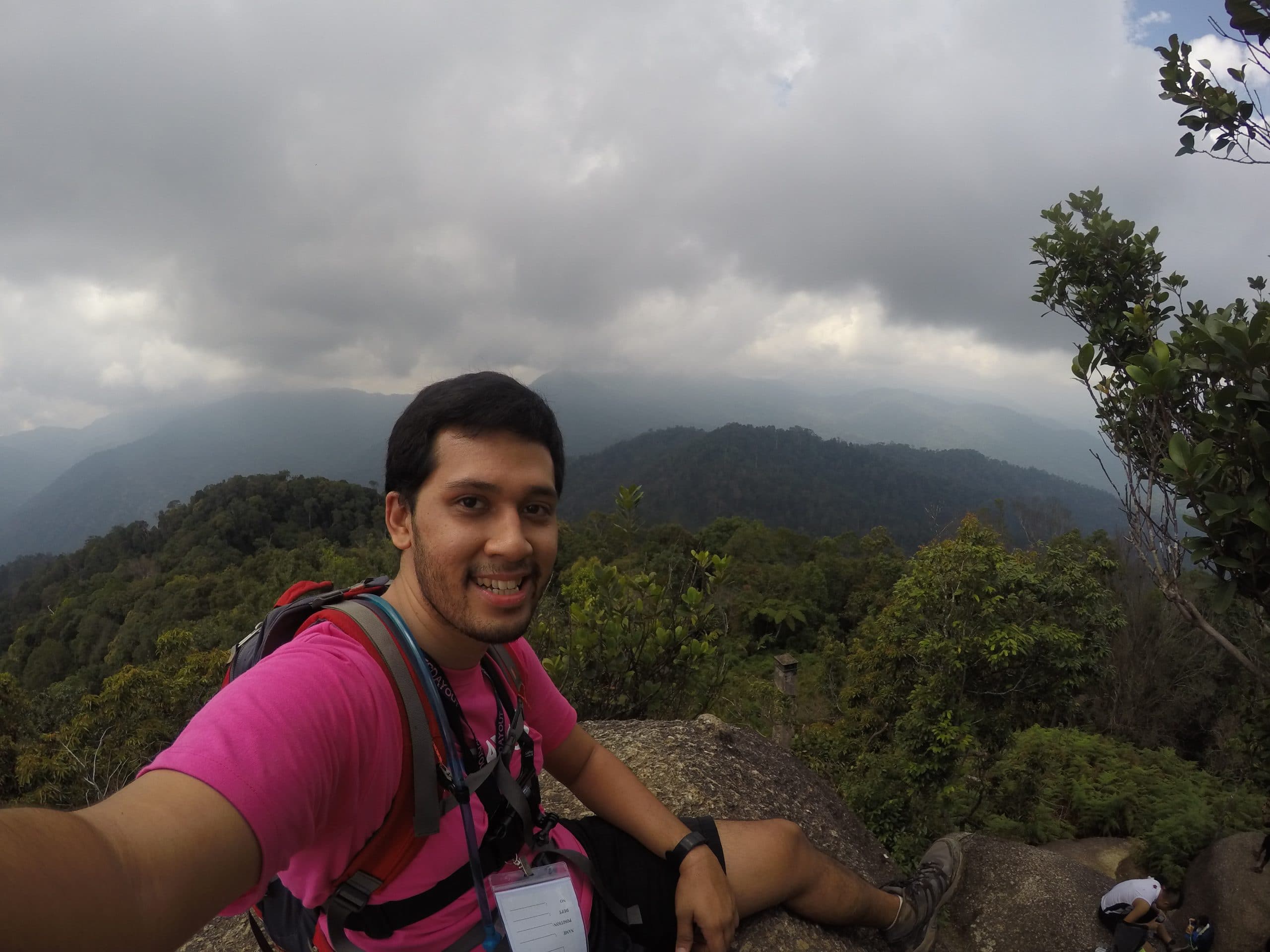 Little did I know I was only halfway through the climb and I kept my pace soon after. With each new step, I knew I was nearing the mountain's peak.
A few flights of stairs and I was rewarded with sweeping views of the Selangor Dam and the Titiwangsa Mountain Range while the occasional mist passed through the valley. This may be one of the most challenging things to do in Selangor, but it was definitely worth it.
I started chomping on my sandwiches, which after the long hike up, was one the most satisfying lunches I've ever had. I mean, c'mon, coupled with such a gorgeous view, nearly any meal that I feasted on would taste good! 
[button style='blue' icon="entypo-suitcase" url='https://www.expedia.com.sg/Bukit-Kutu-Hotels.0-l553248635949096278-0.Travel-Guide-Filter-Hotels' fullwidth='true'] Find Hotels near Bukit Kutu [/button]
KUALA SELANGOR
5) Day 2 – Evening: Be Amazed By the Fireflies of Kampung Kuantan
It was time to leave the hills for the sea as I drove to Kuala Selangor, a once royal town where the river meets the Straits of Melaka.
I arrived by sundown to catch one of the most mesmerising light shows in Malaysia. The river by Kampung Kuantan is home to the kelip-kelip, a species of fireflies that live off the local Berembang tree.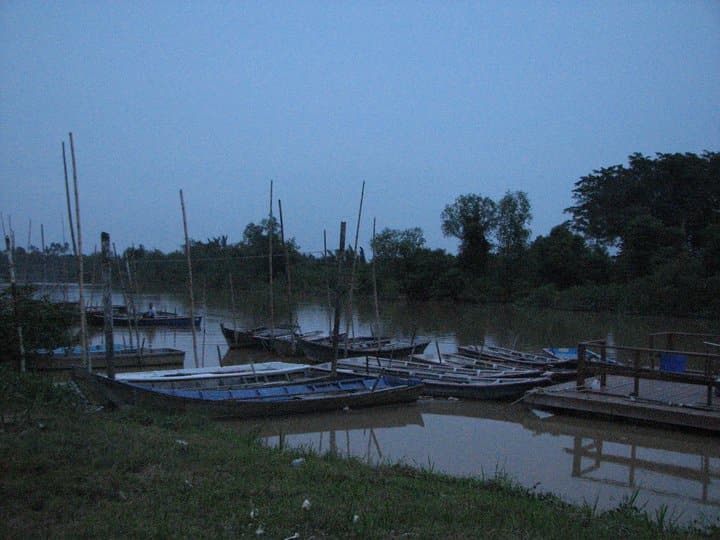 Photo credit: @stayalive91
As the daylight disappeared, I hopped on a rowboat to the magical light show. I was completely in awe of the fireflies flickering like the decorative lights of a Christmas tree. We moved from tree to tree, witnessing these marvellous creatures. Only when we returned to the jetty did I realise that we had spent half an hour on the river!
[button style='blue' icon="entypo-suitcase" url='https://www.expedia.com.sg/Kampung-Kuantan-Firefly-Park-Hotels.0-l553248621532742524-0.Travel-Guide-Filter-Hotels' fullwidth='true'] Find Hotels near Kampung Firefly Park [/button]
6) Day 2 – Night: Feast on the Freshest of Seafood at Pasir Penambang
Starving from a jam-packed day, I drove to Pasir Penambang for dinner at one of the many floating seafood restaurants lining the shores.
I devoured everything on our table – sweet and sour fish, deep-fried soft shell crabs, butter prawns and a heap of fried rice! I was so full that the server asked if I was okay, fearing that I could not stand up, let alone return to my car.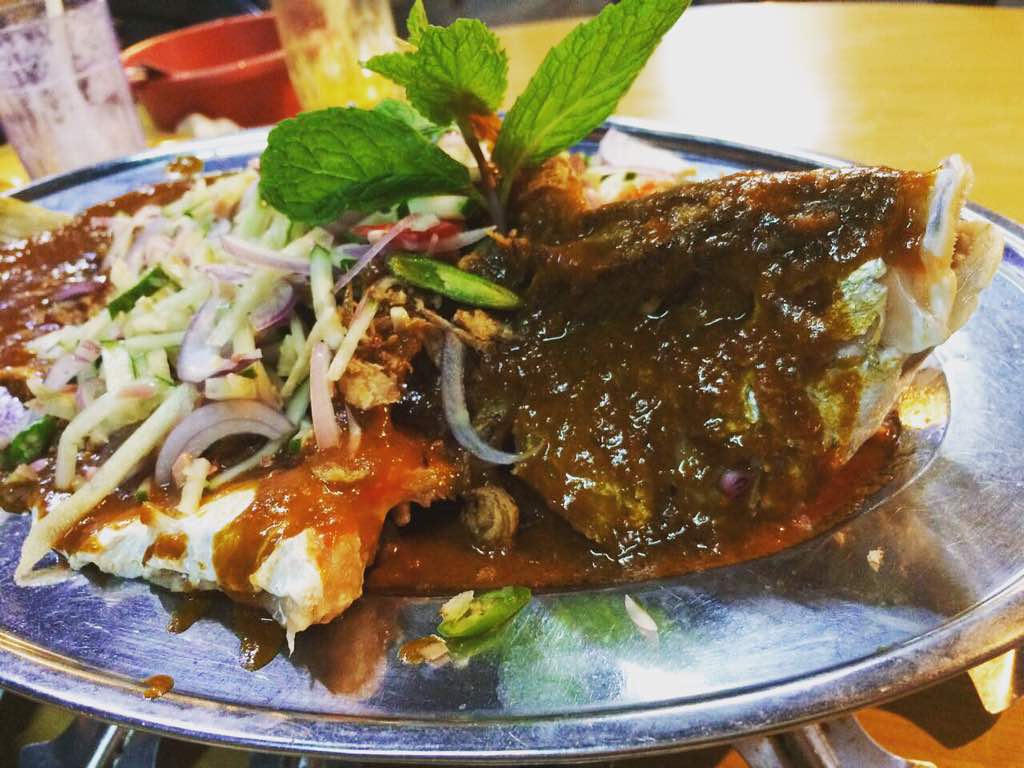 It was then time for me to retreat to De Palma Hotel, a resort located just behind the Kuala Selangor old town. The solitude of De Palma exuded a similar vibe to the container hotel at Kuala Kubu Bharu. Another way to get a night of uninterrupted sleep.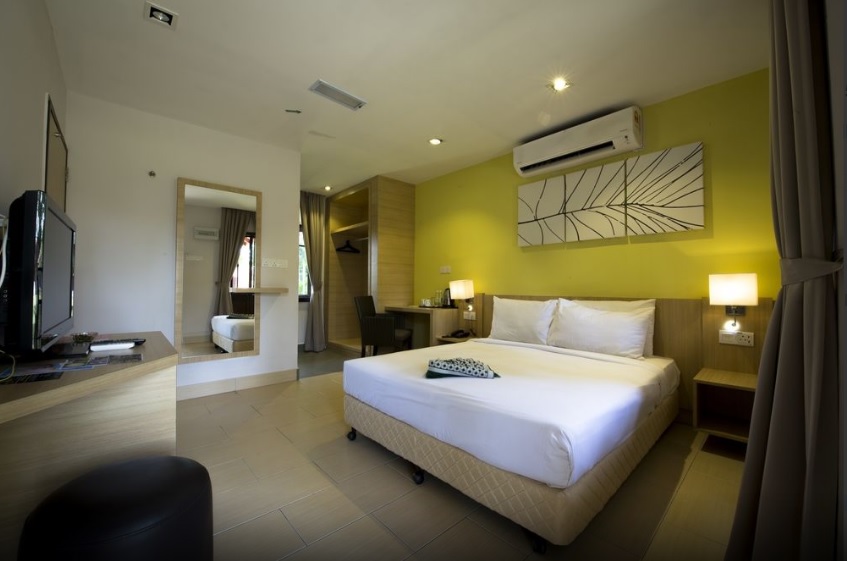 7) Day 3 – Morning: Wildlife Spotting at Kuala Selangor Nature Park
Fully recharged, I paid a visit to the Kuala Selangor Nature Park for one of the best Selangor activities: a pleasant walk and fauna spotting. The park has four trails around a secondary forest, mangrove swamp and a brackish wetland lake.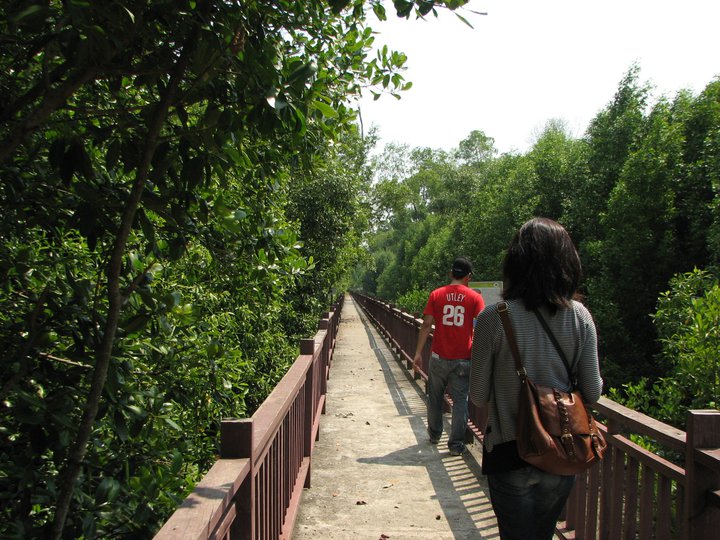 My stroll in the forest wasn't anything spectacular, but the mangrove swamp sprang up quite a few surprises. I saw all kinds of crab – blue crabs, red crabs, crabs with one large pincer – and mudskippers prancing about.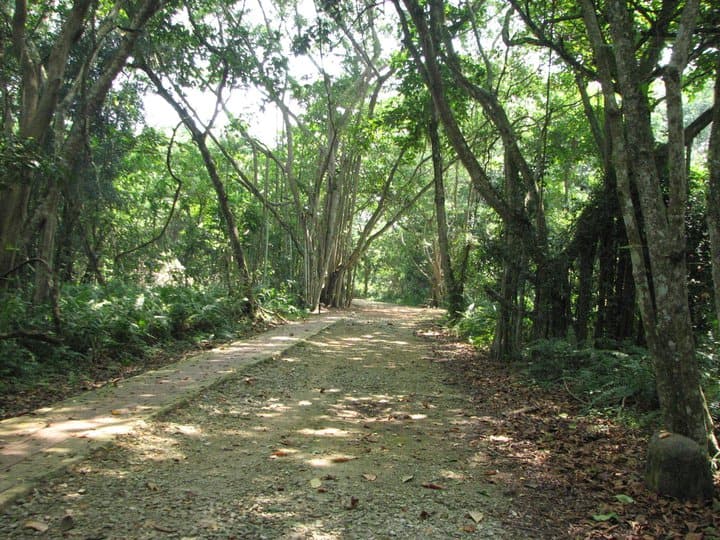 [button style='blue' icon="entypo-suitcase" url='https://www.expedia.com.sg/Kuala-Selangor-Nature-Park-Hotels.0-l6330073-0.Travel-Guide-Filter-Hotels' fullwidth='true'] Find Hotels near Kuala Selangor Natre Park [/button]
8) Day 3 – Evening: Monkey Around at Historic Bukit Melawati
My next destination in the evening was Bukit Melawati, a hill perched by the estuary.
The highlight of this site was the remnants of Kota Melawati, a fort built by the Melaka Sultanate in the 16th century. Though there aren't many structures left, I did manage to visit the Royal Mausoleum and an execution stone slab cum poison well, which sent shivers down my spine.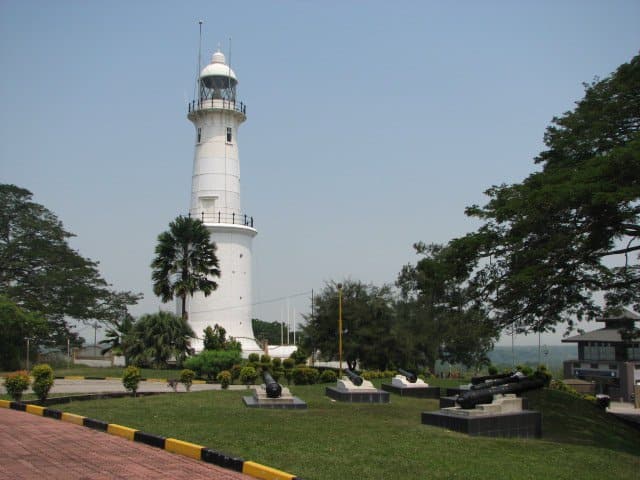 Another spot you should check out is Altingsburg Lighthouse. Found right at the peak of Bukit Melawati, it was built by the colonial British in 1907 and still guides ships today.
The star of Bukit Melawati has to be the Silvered Leaf Monkeys, or lotong, that inhabit the hill. Surprisingly, the friendly primates are quite docile — a few even came and sat right next to me. On second thought, it might just be because of the snacks that I had in hand!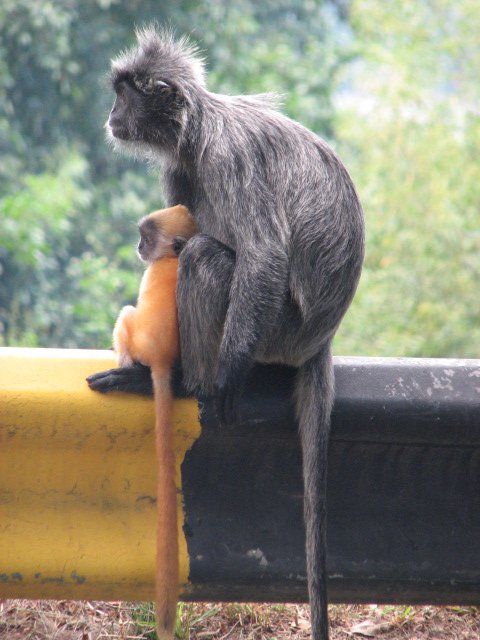 [button style='blue' icon="entypo-suitcase" url='https://www.expedia.com.sg/Bukit-Melawati-Hotels.0-l6330071-0.Travel-Guide-Filter-Hotels' fullwidth='true'] Find Hotels near Bukit Melawati [/button]
Driving back to the city, I reminisced the craziness of the trip. From going high up into the clouds to toeing the edge of the sea. Kuala Kubu Bharu and Kuala Selangor are perfect destinations for adventurous souls looking to enjoy the great outdoors.
[tabs]
[tab title="Where to Stay" icon="entypo-suitcase"]
[button style='blue' icon="entypo-suitcase" url='https://www.expedia.com.sg/Destinations-In-Selangor.d6131149.Hotel-Destinations' fullwidth='true'] Top Hotels in Selangor [/button]
[/tab]
[tab title="Let's Go!" icon="entypo-flight"]
[button icon="entypo-flight" url='https://www.expedia.com.sg/Destinations-In-Selangor.d6131149.Flight-Destinations' fullwidth='true'] Flights to Selangor [/button]
[/tab]
[/tabs]