By Jonai Republica, on March 9, 2018
Tun Sakaran Marine Park – A Hidden Gem in Malaysia
With unspoiled nature, vibrant marine life and picturesque seascapes, the heavenly islands of Sipadan and Tun Sukaran Marine Park (aka as Semporna Islands Park) can be hard to resist. Not just for divers, but for anybody who needs to answer the lure of the ocean.
Tucked away to the east of Semporna Town in the Sea of Celebes, Sabah, Malaysia, these well-protected areas allow visitors to have an up-close and personal encounter with an overwhelming diversity of aquatic animals living off the colourful and healthy reefs.
CC by 1.0 / Benjamin Hollis
Around the small island of Sipadan Island, you can easily have the best dives in your life. Being the only oceanic island in Malaysia lying 2000 feet from the seabed, more pelagic life can be found here. Sea turtles are so abundant here it's impossible for you not to see one. It's part of the top ten best dive sites in the world.
Aside from diving, you can do snorkelling, beach-bumming, and bird-watching. You can even walk around the entire island in 30 minutes! Be sure to have at least five days for your trip so you can explore Sipadan entirely along with other islands around it.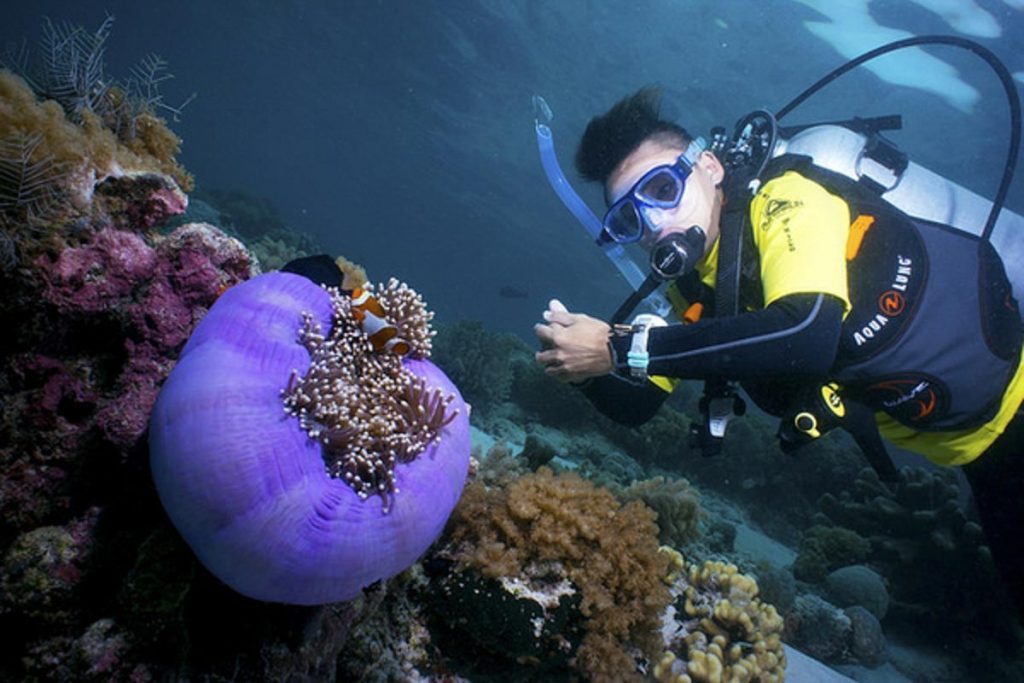 CC by 1.0 / Katja Hasselkus
Practical Tips: What To Know Before Your Trip
[tabs]
[tab title="Best Time to Go" icon="entypo-light-up"]
Best time to visit Sipadan and Semporna Islands Park
You can experience the best weather in these islands from April to June when there is the least probability of rain. However, since most tourists come at this period, beaches may get crowded, and diving permits may be hard to secure since only 120 divers are allowed to dive per day. The dry months of July to August can be a good alternative time to visit as well with fewer tourists to share the islands with you.
[/tab]
[tab title="Where to Stay" icon="entypo-suitcase"]
Where To Stay
As part of the immense preservation efforts of Sabah Parks, there are no resorts in Sipadan Islands and Tun Sakaran Marine Park. You can stay either at Semporna Town, or at the island resorts near Sipadan (Mabul Island and Kapalai Islands) or the ones near Tun Sakaran Marine Park (Pulau Mataking, Pom Pom Island, or Singamata). You can then grab a speedboat or a packaged tour offered by your hotel to visit these island paradise. With rooms situated at the shore, similar to the habitat of sea nomads in the area, Arung Hayat Mabul Lodge is popular among visitors. Accommodations in the islands cost from mid-range above; if you have a smaller budget, you can book Scuba Tiger Semporna Holiday Resort in Semporna Town.
[/tab]
[tab title="Getting THere" icon="entypo-address"]
Getting To Sipadan
From Kuala Lumpur, Singapore or Kota Kinabalu, take a flight to Tawau Airport.
From Tawau, ride a taxi to Sabindo Square Express Bus Terminal where you can take a 1.5-hour bus ride to Semporna Town. The bus operated by Tongtalun Express leaves at 3 pm only. Another option is to take the minivans from Tawau Airport to Semporna Town which only leaves once seats are filled.
If you're staying in one of the islands, get to Tawau Airport by 2 pm the latest so you can reach the island on the same day. You can take the speedboat service from Semporna jetty provided by your hotel.
[/tab]
[/tabs]
Discover the Gems of Tun Sakaran Marine Park

The best way to explore the park is to take a packaged tour and hopped from one island to another to see the precious spots of this protected archipelago. There are lots of things to do in Tun Sakaran Marine Park, waiting for you to discover!
Dive With Countless Friendly Sea Creatures
Having eight islands and two reefs within its boundary, Semporna Islands Park boasts 20 dive spots where you can explore life underwater. Get the chance to observe a school of barracudas moving in a tornado-like manner, catch hawksbill and greenback turtles mating from May to August, numerous big-eye trevallies creating a vortex formation, and other fascinating aquatic creatures such as giant clams, manta rays, eagle rays, reef sharks, hammerhead sharks and whale sharks.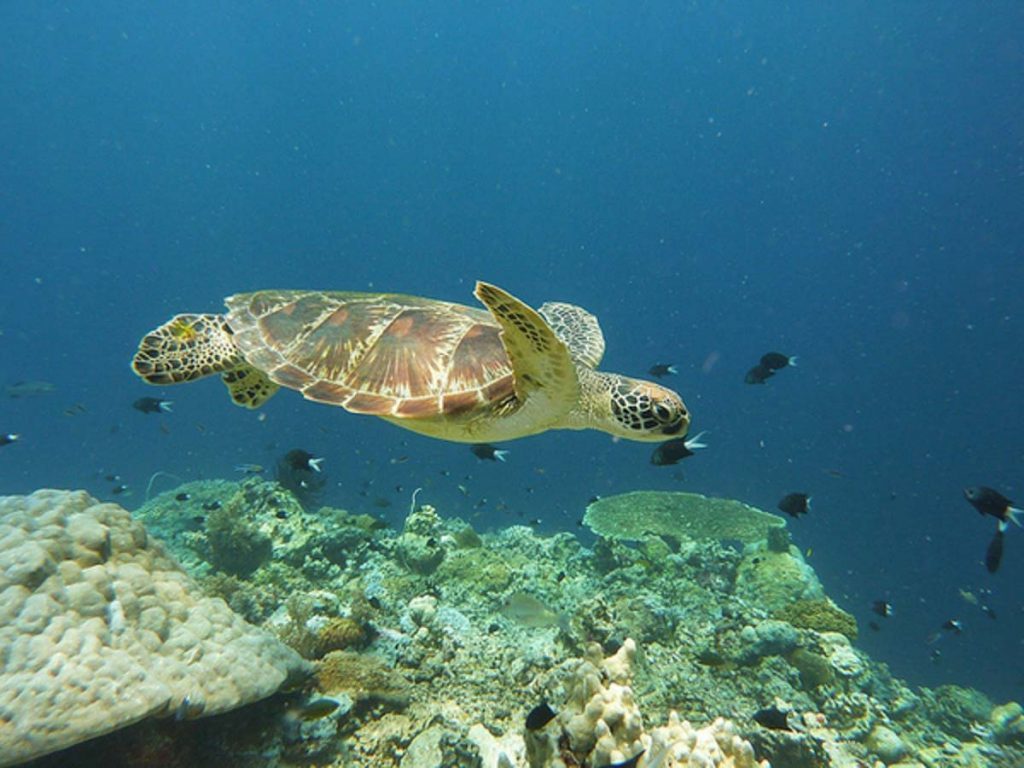 Photo Credit: CC by 2.0 / Paul Lim
Snorkel To Watch the Colorful Underworld
You don't have to dive to see a vibrant community underwater. Snorkelling from the surface of the crystal clear blue sea, you will see in abundance the colourful corals and fishes that will take your breath away. You can snorkel off the boat during your tour, or just swim from the shore of the island where you are staying.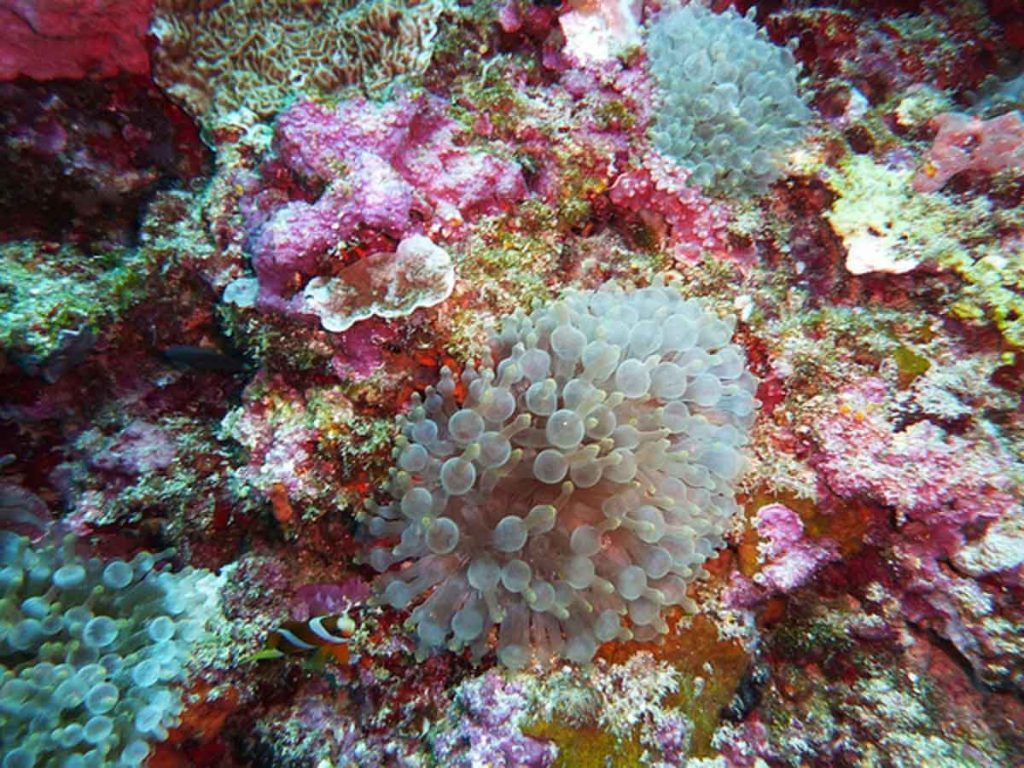 CC by 2.0 / Paul Lim
Visit the Sea Gypsies
The marine park is home to at least 2,000 sea nomads called Bajau Laut whose lives depend on what they can catch from the sea. You will find most of them in Tatagan Island. Even as your boat approaches their stilt residences off the island, these poor locals will come to you through their tiny "sampan" boats humbly begging for whatever you can offer them. Giving a Bajau even just 1MYR will make them thank you happily as if you gave much.
CC by 2.0 / fairuz othman
Watch Exotic Birdlife While Hiking To Bohey Dulang's Peak
Take a break from the beach and waters by heading off to hike the 600-meter trail to the highest point in PuBohey Dulang. The 40-minute hike will be enjoyable as you walk the simple path through the tropic jungle where you can observe exotic tropical birds. At the top of the hill, a breath-taking view of the sea and the nearby islands will require you to bring out your camera.
CC by 2.0 / johnjodeery
You can also do the typical activities when on an island such as beach bumming and photographing the different angles of the tropic sceneries. If you are a nature-lover and adventurer, these paradise islands of Sipadan and Tun Sakaran Marine Park are perfect for you, whether you are travelling solo, with your partner, with friends or with your family. Best to have a good camera to capture amazing sceneries both above and under the sea.