By Shawn Low, on December 3, 2014
Awesome Christmas Gift Ideas for Travellers
With Christmas approaching, it's time to start thinking about presents for your friends, loved ones…and perhaps even yourself! Here's some of our favourite travel-related gifts to help you with your Christmas shopping this year. Take it from us travel geeks — we'd love to receive any of these. So these should thrill everyone on your 'nice' list who love to travel.
Christmas Gift Ideas under $80
Travel Guidebook ($15 to $55)
Save your friends from borrowing a dog-eared, possibly grimy copy for their next trip. Get them a shiny new travel guide book with updated info on all the best places to go and top things to do so they have the best time when they get there. A guidebook also makes a perfect memento to mark each trip by. We like the ones from Lonely Planet, Rough Guides and DK.
Selfie stick or a Joby GorillaPod ($15 to $50)
One day we might look back and wonder what the fuss about selfie sticks was all about. For now, it's still a great way to take spontaneous group shots without having to stop a stranger for help. For those self-conscious about being caught using a selfie stick, consider using a Joby GorillaPod (www.joby.com), a lightweight and flexible tripod.
A scarf (from $10)
A scarf is a truly versatile piece in your travel wardrobe. It helps keep you warm when those nights start getting chilly. Additionally, it's helpful for covering up your shoulders and even head when visiting religious sites such as mosques and temples. You could also ball it up for a makeshift pillow on bus, train or boat rides.
We recommend a lightweight scarf for Southeast Asian destinations. From Chatuchak Market cheapies to designer Hermès, there's a scarf to suit all budgets.
Cocoon Grid-It (from $15)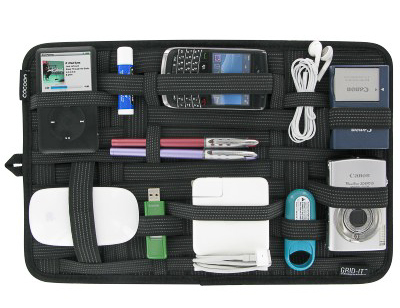 We've all been there: we chuck so much stuff in our travel bags that things go swimming around and become impossible to find without much gnashing of teeth. The Cocoon Grid-It (www.cocooninnovations.com) is flat fabric sheet with a web of elastic bands for you to strap stuff within. Lash on your digital camera, notebook, pen etc and never have to dig around your bag again.
Aeropress ($50) + Porlex Mini Grinder ($70)
Your coffee addict friends might struggle to find a good brew when travelling. Solve this problem with the aeropress (www.aeropress.com).  This portable plastic coffee press is light and easy to use. Just add ground coffee and boiling water. Of course, true coffee snobs might also opt to carry their own whole roasted beans and hand grinder too…in which case, we recommend the Porlex Mini grinder.
Aesop Travel Toiletries  (from $53)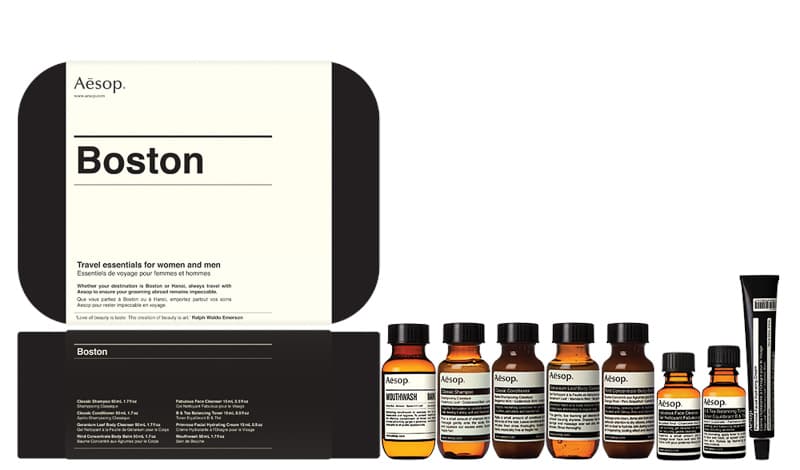 Aussie skincare brand Aesop (www.aesop.com) has a range of delightfully chic travel kits. The all-natural ingredients in their shampoo, moisturisers, mouthwash etc are meant to be calming and uplifting. A great treat to counteract those long, skin-drying flights.
You could also get travel toiletries sets from their favourite brands. Many beauty brands offer travel-friendly kits of their popular products, for men and for women, complete with stylish packaging. Perfumes, aftershave, cosmetics, shower gels and body lotions are some things to look out for.
Fuji Instax Camera (from $80)
While we love our Instagrams as much as the next traveller, we also love the old-school feel of physical photos. Fuji's range of Instax cameras offers the instant gratification of Polaroid-style images. These are great when you meet fun travellers on the road and exchange a few instant snaps that capture the joy of the moment. A range of different designs, colours and features are available.
Christmas Gift Ideas above $100
GoPro Camera (from $300)
The GoPro (www.gopro.com) is a waterproof and shockproof action camera that captures high-definition videos and photos. There are an incredible amount of camera mounts – from bicycle to helmet to selfie sticks – making it the most versatile action camera on the market.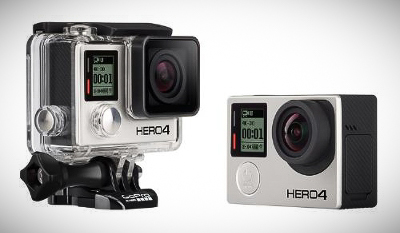 Though it is becoming increasingly for the average traveller to take snaps on the move, the Go Pro is particularly great for active adventure travellers and those who like splashing about in water. It is popular for taking videos while surfing, paragliding, motorbiking and many travel activities with lots of movement.
Amazon Kindle eBook Reader (US$79 to US$269)
Yes, we all have tablets and smartphones, but the Amazon Kindle eBook reader (www.amazon.com/kindle) is still the only device that best approximates the traditional book experience. The e-ink technology allows pages to look similar to those in a paperback. It's lightweight and the battery lasts for weeks. Bookworms rejoice!
Noise-cancelling headphones (from $200)
It's hard to imagine travelling without the company of music. Every traveller appreciates a good set of earphones to tune in to some music, or tune out noise.
A set of noise-cancelling headphones such as the Bose QC series, the Sennheiser  MM series or Sony's MDR series help drown out cabin noise on a plane, letting you sleep better.  Don't forget to bring along an airplane headphone adaptor so that you can use your fancy new headphones for inflight entertainment!
Also a godsend for getting some shut-eye, on a long journey, in a shared hostel, or even a hotel on a busy street.
Jawbone Jambox (from $199)
Be the life of the (travel) party by pumping out some tunes from the stylish Jawbone Jambox (www.jawbone.com/speakers) speakers. These portable boom boxes offer a full sound that belies their pint-size proportions. They connect with your mobile device via Bluetooth or included 3.5mm minijack headphone cable and are available in two sizes.
A Smartwatch (from $200)
We are eagerly awaiting the Apple Watch in 2015. For now, we can think of several useful smartwatches for the tech-savvy traveller. The handsome Pebble Steel (www.getpebble.com/steel) has a long-lasting battery, metal and leather straps and great notification functionality for iOS and Android devices. For those who fancy a colour screen, try the Samsung Gear S or LG Smartwatch.
Rimowa Luggage (from $500)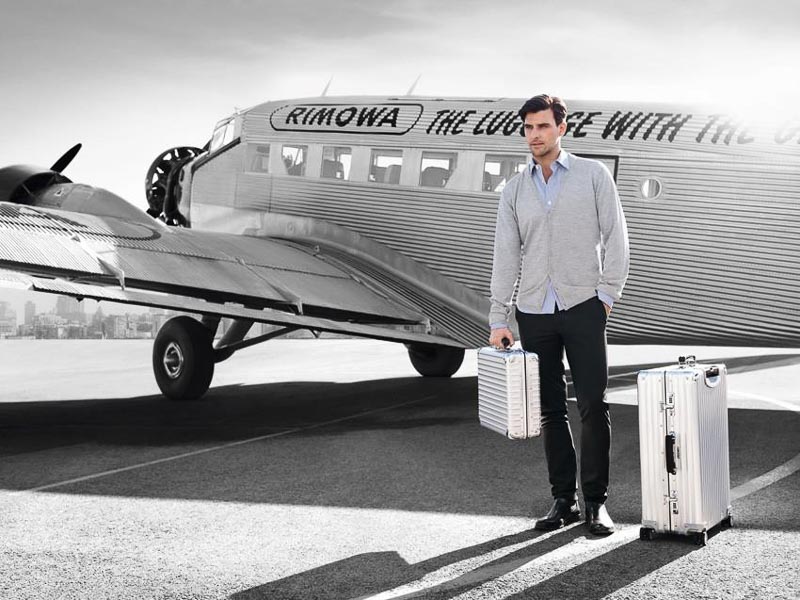 German luggage manufacturer Rimowa (www.rimowa.com) has been in business since 1898. Their signature piece is the aluminum suitcase with grooves. These are durable and well made, evoking the early classic era of air travel. They might not be cheap, but who can put a price on style? A prized Christmas gift for one you love.