Overview of Moon Ocean Ginowan Hotel & Residence
Choose dates to view prices
Deluxe Twin Room 4 Pax Use

Photos of Deluxe Twin Room 4 Pax Use

Room amenities

47 sq m

Ocean view

Sleeps 6

2 Large Single Beds, 1 Single Sofa Bed and 1 Single Bed

More details

Room information

Bed details

Sleeps

Max people: 6Max adults: 4Max children: 2

Room details

2 Large Single Beds, 1 Single Sofa Bed and 1 Single Bed

47 square metres m2 room, lanai with ocean views

Internet – Free WiFi and wired Internet access

Entertainment – 32-inch LED TV with digital channels

Food & Drink – Kitchenette with fridge, hob and microwave

Sleep

– A down duvet

Bathroom – 2 bathrooms, deep-soaking bathtub

Practical – Safe, desk and phone

Comfort – Climate-controlled air conditioning and daily housekeeping

Accessibility – Grab bar in shower

Need to know – Bed sheets not available, no cots (infant beds) or rollaway/extra beds available

Non-Smoking

Suite, Corner ((2nd floor, 3 pax))

Photos of Suite, Corner ((2nd floor, 3 pax))

Room amenities

86 sq m

Sleeps 6

2 Large Single Beds and 1 King Bed

More details

Room information

Bed details

Sleeps

Max people: 6Max adults: 3Max children: 3

Room details

2 Large Single Beds and 1 King Bed

86 square metres m2 room with a lanai

Layout – 2 bedrooms and living room

Internet – Free WiFi and wired Internet access

Entertainment – 32-inch LED TV with digital channels

Food & Drink – Kitchenette with fridge, hob and microwave

Sleep

– A down duvet

Bathroom – 2 bathrooms, deep-soaking bathtub

Practical – Safe, desk and phone; free cots/infant beds available on request

Comfort – Climate-controlled air conditioning and daily housekeeping

Accessibility – Grab bar in shower

Need to know – No rollaway/extra beds available, bed sheets not available

Non-Smoking

Executive Suite

Photos of Executive Suite

4.7/5 guest room rating

Room amenities

64 sq m

Sea view

Sleeps 4

2 Large Single Beds

More details

Room information

Bed details

Sleeps

Max people: 4Max adults: 2Max children: 2

Room details

2 Large Single Beds

64 square metres m2 room, lanai with sea views

Layout – Bedroom and living room

Internet – Free WiFi and wired Internet access

Entertainment – 32-inch LED TV with digital channels

Food & Drink – Kitchenette with fridge, hob and microwave

Sleep

– A down duvet

Bathroom – 2 bathrooms, deep-soaking bathtub

Practical – Safe, desk and phone; free cots/infant beds available on request

Comfort – Climate-controlled air conditioning and daily housekeeping

Accessibility – Grab bar in shower

Need to know – No rollaway/extra beds available, bed sheets not available

Non-Smoking

Executive Suite (2nd Floor)

Photos of Executive Suite (2nd Floor)

Room amenities

64 sq m

Sleeps 4

2 Large Single Beds

More details

Room information

Bed details

Sleeps

Max people: 4Max adults: 2Max children: 2

Room details

2 Large Single Beds

64 square metres m2 room with a lanai

Layout – Bedroom and living room

Internet – Free WiFi and wired Internet access

Entertainment – 32-inch LED TV with digital channels

Food & Drink – Kitchenette with fridge, hob and microwave

Sleep

– A down duvet

Bathroom – 2 bathrooms, deep-soaking bathtub

Practical – Safe, desk and phone; free cots/infant beds available on request

Comfort – Climate-controlled air conditioning and daily housekeeping

Accessibility – Grab bar in shower

Need to know – No rollaway/extra beds available, bed sheets not available

Non-Smoking

Suite, Corner (2nd floor, 4 pax)

Photos of Suite, Corner (2nd floor, 4 pax)

Room amenities

86 sq m

Sleeps 7

2 Large Single Beds and 1 King Bed

More details

Room information

Bed details

Sleeps

Max people: 7Max adults: 4Max children: 3

Room details

2 Large Single Beds and 1 King Bed

86 square metres m2 room with a lanai

Layout – 2 bedrooms and living room

Internet – Free WiFi and wired Internet access

Entertainment – 32-inch LED TV with digital channels

Food & Drink – Kitchenette with fridge, hob and microwave

Sleep

– A down duvet

Bathroom – 2 bathrooms, deep-soaking bathtub

Practical – Safe, desk and phone; free cots/infant beds available on request

Comfort – Climate-controlled air conditioning and daily housekeeping

Accessibility – Grab bar in shower

Need to know – No rollaway/extra beds available, bed sheets not available

Non-Smoking

Deluxe Room, 1 Bedroom (3-4F)

Photos of Deluxe Room, 1 Bedroom (3-4F)

4.6/5 guest room rating

Room amenities

44 sq m

Ocean view

Sleeps 4

2 Large Single Beds

More details

Room information

Bed details

Sleeps

Max people: 4Max adults: 2Max children: 2

Room details

2 Large Single Beds

44 square metres m2 room, lanai with ocean views

Layout – Bedroom and living room

Internet – Free WiFi and wired Internet access

Entertainment – 32-inch LED TV with digital channels

Food & Drink – Kitchenette with fridge, hob and microwave

Sleep

– A down duvet

Bathroom – 2 bathrooms, deep-soaking bathtub

Practical – Safe, desk and phone

Comfort – Climate-controlled air conditioning and daily housekeeping

Accessibility – Grab bar in shower

Need to know – Bed sheets not available, no cots (infant beds) or rollaway/extra beds available

Non-Smoking

Executive Suite

Photos of Executive Suite

Room amenities

64 sq m

Ocean view

Sleeps 4

2 Large Single Beds

More details

Room information

Bed details

Sleeps

Max people: 4Max adults: 2Max children: 2

Room details

2 Large Single Beds

64 square metres m2 room, lanai with ocean views

Layout – Bedroom and living room

Internet – Free WiFi and wired Internet access

Entertainment – 32-inch LED TV with digital channels

Food & Drink – Kitchenette with fridge, hob and microwave

Sleep

– A down duvet

Bathroom – 2 bathrooms, deep-soaking bathtub

Practical – Safe, desk and phone; free cots/infant beds available on request

Comfort – Climate-controlled air conditioning and daily housekeeping

Accessibility – Grab bar in shower

Need to know – No rollaway/extra beds available, bed sheets not available

Non-Smoking

Deluxe Twin Room 4 Pax Use

Photos of Deluxe Twin Room 4 Pax Use

5/5 guest room rating

Room amenities

47 sq m

Ocean view

Sleeps 6

2 Large Single Beds, 1 Single Sofa Bed and 1 Single Bed

More details

Room information

Bed details

Sleeps

Max people: 6Max adults: 4Max children: 2

Room details

2 Large Single Beds, 1 Single Sofa Bed and 1 Single Bed

47 square metres m2 room, lanai with ocean views

Internet – Free WiFi and wired Internet access

Entertainment – 32-inch LED TV with digital channels

Food & Drink – Kitchenette with fridge, hob and microwave

Sleep

– A down duvet

Bathroom – 2 bathrooms, deep-soaking bathtub

Practical – Safe, desk and phone

Comfort – Climate-controlled air conditioning and daily housekeeping

Accessibility – Grab bar in shower

Need to know – Bed sheets not available, no cots (infant beds) or rollaway/extra beds available

Non-Smoking

Deluxe Twin Room 2 Pax Use

Photos of Deluxe Twin Room 2 Pax Use

5/5 guest room rating

Room amenities

47 sq m

Ocean view

Sleeps 4

2 Large Single Beds

More details

Room information

Bed details

Sleeps

Max people: 4Max adults: 2Max children: 2

Room details

2 Large Single Beds

47 square metres m2 room, lanai with ocean views

Internet – Free WiFi and wired Internet access

Entertainment – 32-inch LED TV with digital channels

Food & Drink – Kitchenette with fridge, hob and microwave

Sleep

– A down duvet

Bathroom – 2 bathrooms, deep-soaking bathtub

Practical – Safe, desk and phone; free cots/infant beds available on request

Comfort – Climate-controlled air conditioning and daily housekeeping

Accessibility – Grab bar in shower

Need to know – No rollaway/extra beds available, bed sheets not available

Non-Smoking

Deluxe Twin Room 3 Pax Use

Photos of Deluxe Twin Room 3 Pax Use

4.5/5 guest room rating

Room amenities

47 sq m

Ocean view

Sleeps 5

2 Large Single Beds and 1 Single Sofa Bed

More details

Room information

Bed details

Sleeps

Max people: 5Max adults: 3Max children: 2

Room details

2 Large Single Beds and 1 Single Sofa Bed

47 square metres m2 room, lanai with ocean views

Internet – Free WiFi and wired Internet access

Entertainment – 32-inch LED TV with digital channels

Food & Drink – Kitchenette with fridge, hob and microwave

Sleep

– A down duvet

Bathroom – 2 bathrooms, deep-soaking bathtub

Practical – Safe, desk and phone; free cots/infant beds available on request

Comfort – Climate-controlled air conditioning and daily housekeeping

Accessibility – Grab bar in shower

Need to know – No rollaway/extra beds available, bed sheets not available

Non-Smoking

Studio Twin 3-4F

Photos of Studio Twin 3-4F

4.7/5 guest room rating

Room amenities

39 sq m

Sea view

Sleeps 4

2 Large Single Beds

More details

Room information

Bed details

Sleeps

Max people: 4Max adults: 2Max children: 2

Room details

2 Large Single Beds

39 square metres m2 room, lanai with sea views

Internet – Free WiFi and wired Internet access

Entertainment – 32-inch LED TV with digital channels

Food & Drink – Kitchenette with fridge, hob and microwave

Sleep

– A down duvet

Bathroom – 2 bathrooms, deep-soaking bathtub

Practical – Safe, desk and phone; free cots/infant beds available on request

Comfort – Climate-controlled air conditioning and daily housekeeping

Accessibility – Grab bar in shower

Need to know – No rollaway/extra beds available, bed sheets not available

Non-Smoking

Studio, Multiple Beds (2nd Floor)

Photos of Studio, Multiple Beds (2nd Floor)

Room amenities

39 sq m

Sleeps 4

2 Large Single Beds

More details

Room information

Bed details

Sleeps

Max people: 4Max adults: 2Max children: 2

Room details

2 Large Single Beds

39 square metres m2 room with a lanai

Internet – Free WiFi and wired Internet access

Entertainment – 32-inch LED TV with digital channels

Food & Drink – Kitchenette with fridge, hob and microwave

Sleep

– A down duvet

Bathroom – 2 bathrooms, deep-soaking bathtub

Practical – Safe, desk and phone; free cots/infant beds available on request

Comfort – Climate-controlled air conditioning and daily housekeeping

Accessibility – Grab bar in shower

Need to know – No rollaway/extra beds available, bed sheets not available

Non-Smoking

Suite, Corner (2nd floor, 2 pax)

Photos of Suite, Corner (2nd floor, 2 pax)

Room amenities

86 sq m

Sleeps 4

2 Large Single Beds and 1 King Bed

More details

Room information

Bed details

Sleeps

Max people: 4Max adults: 2Max children: 2

Room details

2 Large Single Beds and 1 King Bed

86 square metres m2 room with a lanai

Layout – 2 bedrooms and living room

Internet – Free WiFi and wired Internet access

Entertainment – 32-inch LED TV with digital channels

Food & Drink – Kitchenette with fridge, hob and microwave

Sleep

– A down duvet

Bathroom – 2 bathrooms, deep-soaking bathtub

Practical – Safe, desk and phone; free cots/infant beds available on request

Comfort – Climate-controlled air conditioning and daily housekeeping

Accessibility – Grab bar in shower

Need to know – No rollaway/extra beds available, bed sheets not available

Non-Smoking

Deluxe Room, 1 Bedroom (2nd Floor)

Photos of Deluxe Room, 1 Bedroom (2nd Floor)

Room amenities

44 sq m

Sleeps 4

2 Large Single Beds

More details

Room information

Bed details

Sleeps

Max people: 4Max adults: 2Max children: 2

Room details

2 Large Single Beds

44 square metres m2 room with a lanai

Layout – Bedroom and living room

Internet – Free WiFi and wired Internet access

Entertainment – 32-inch LED TV with digital channels

Food & Drink – Kitchenette with fridge, hob and microwave

Sleep

– A down duvet

Bathroom – 2 bathrooms, deep-soaking bathtub

Practical – Safe, desk and phone

Comfort – Climate-controlled air conditioning and daily housekeeping

Accessibility – Grab bar in shower

Need to know – Bed sheets not available, no cots (infant beds) or rollaway/extra beds available

Non-Smoking

Corner suite (2 Pax Use)

Photos of Corner suite (2 Pax Use)

Room amenities

86 sq m

Sea view

Sleeps 4

2 Large Single Beds and 1 King Bed

More details

Room information

Bed details

Sleeps

Max people: 4Max adults: 2Max children: 2

Room details

2 Large Single Beds and 1 King Bed

86 square metres m2 room, lanai with sea views

Layout – 2 bedrooms and living room

Internet – Free WiFi and wired Internet access

Entertainment – 32-inch LED TV with digital channels

Food & Drink – Kitchenette with fridge, hob and microwave

Sleep

– A down duvet

Bathroom – 2 bathrooms, deep-soaking bathtub

Practical – Safe, desk and phone; free cots/infant beds available on request

Comfort – Climate-controlled air conditioning and daily housekeeping

Accessibility – Grab bar in shower

Need to know – No rollaway/extra beds available, bed sheets not available

Non-Smoking

Corner suite (3 Pax Use)

Photos of Corner suite (3 Pax Use)

Room amenities

86 sq m

Ocean view

Sleeps 6

2 Large Single Beds and 1 King Bed

More details

Room information

Bed details

Sleeps

Max people: 6Max adults: 3Max children: 3

Room details

2 Large Single Beds and 1 King Bed

86 square metres m2 room, lanai with ocean views

Layout – 2 bedrooms and living room

Internet – Free WiFi and wired Internet access

Entertainment – 32-inch LED TV with digital channels

Food & Drink – Kitchenette with fridge, hob and microwave

Sleep

– A down duvet

Bathroom – 2 bathrooms, deep-soaking bathtub

Practical – Safe, desk and phone; free cots/infant beds available on request

Comfort – Climate-controlled air conditioning and daily housekeeping

Accessibility – Grab bar in shower

Need to know – No rollaway/extra beds available, bed sheets not available

Non-Smoking

Corner suite (4 Pax Use)

Photos of Corner suite (4 Pax Use)

Room amenities

86 sq m

Ocean view

Sleeps 7

2 Large Single Beds and 1 King Bed

More details

Room information

Bed details

Sleeps

Max people: 7Max adults: 4Max children: 3

Room details

2 Large Single Beds and 1 King Bed

86 square metres m2 room, lanai with ocean views

Layout – 2 bedrooms and living room

Internet – Free WiFi and wired Internet access

Entertainment – 32-inch LED TV with digital channels

Food & Drink – Kitchenette with fridge, hob and microwave

Sleep

– A down duvet

Bathroom – 2 bathrooms, deep-soaking bathtub

Practical – Safe, desk and phone; free cots/infant beds available on request

Comfort – Climate-controlled air conditioning and daily housekeeping

Accessibility – Grab bar in shower

Need to know – No rollaway/extra beds available, bed sheets not available

Non-Smoking

Deluxe Twin Room, Non Smoking ((2nd floor, 2 pax use))

Photos of Deluxe Twin Room, Non Smoking ((2nd floor, 2 pax use))

Room amenities

47 sq m

Sleeps 4

2 Large Single Beds

More details

Room information

Bed details

Sleeps

Max people: 4Max adults: 2Max children: 2

Room details

2 Large Single Beds

47 square metres m2 room with a lanai

Internet – Free WiFi and wired Internet access

Entertainment – 32-inch LED TV with digital channels

Food & Drink – Kitchenette with fridge, hob and microwave

Sleep

– A down duvet

Bathroom – 2 bathrooms, deep-soaking bathtub

Practical – Safe, desk and phone; free cots/infant beds available on request

Comfort – Climate-controlled air conditioning and daily housekeeping

Accessibility – Grab bar in shower, wheelchair accessible and wheelchair-width doorways

Need to know – No rollaway/extra beds available, bed sheets not available

Non-Smoking

Deluxe Twin Room (2nd floor, 3 Pax Use)

Photos of Deluxe Twin Room (2nd floor, 3 Pax Use)

Room amenities

47 sq m

Sleeps 5

2 Large Single Beds and 1 Single Sofa Bed

More details

Room information

Bed details

Sleeps

Max people: 5Max adults: 3Max children: 2

Room details

2 Large Single Beds and 1 Single Sofa Bed

47 square metres m2 room with a lanai

Internet – Free WiFi and wired Internet access

Entertainment – 32-inch LED TV with digital channels

Food & Drink – Kitchenette with fridge, hob and microwave

Sleep

– A down duvet

Bathroom – 2 bathrooms, deep-soaking bathtub

Practical – Safe, desk and phone; free cots/infant beds available on request

Comfort – Climate-controlled air conditioning and daily housekeeping

Accessibility – Grab bar in shower, wheelchair accessible and wheelchair-width doorways

Need to know – No rollaway/extra beds available, bed sheets not available

Non-Smoking

Deluxe Twin Room (2nd floor, 4 Pax Use)

Photos of Deluxe Twin Room (2nd floor, 4 Pax Use)

Room amenities

47 sq m

Sleeps 6

2 Large Single Beds, 1 Single Sofa Bed and 1 Single Bed

More details

Room information

Bed details

Sleeps

Max people: 6Max adults: 4Max children: 2

Room details

2 Large Single Beds, 1 Single Sofa Bed and 1 Single Bed

47 square metres m2 room with a lanai

Internet – Free WiFi and wired Internet access

Entertainment – 32-inch LED TV with digital channels

Food & Drink – Kitchenette with fridge, hob and microwave

Sleep

– A down duvet

Bathroom – 2 bathrooms, deep-soaking bathtub

Practical – Safe, desk and phone

Comfort – Climate-controlled air conditioning and daily housekeeping

Accessibility – Grab bar in shower, wheelchair accessible and wheelchair-width doorways

Need to know – Bed sheets not available, no cots (infant beds) or rollaway/extra beds available

Non-Smoking

Premium Suite (2 Pax Use)

Photos of Premium Suite (2 Pax Use)

Room amenities

86 sq m

Ocean view

Sleeps 4

4 Large Single Beds

More details

Room information

Bed details

Sleeps

Max people: 4Max adults: 2Max children: 2

Room details

4 Large Single Beds

86 square metres m2 room, lanai with ocean views

Layout – 2 bedrooms and living room

Internet – Free WiFi and wired Internet access

Entertainment – 32-inch LED TV with digital channels

Food & Drink – Kitchenette with fridge, hob and microwave

Sleep

– A down duvet

Bathroom – 2 bathrooms, deep-soaking bathtub

Practical – Safe, desk and phone; free cots/infant beds available on request

Comfort – Climate-controlled air conditioning and daily housekeeping

Accessibility – Grab bar in shower

Need to know – No rollaway/extra beds available, bed sheets not available

Non-Smoking

Premium Suite (3 Pax Use)

Photos of Premium Suite (3 Pax Use)

Room amenities

86 sq m

Ocean view

Sleeps 6

4 Large Single Beds

More details

Room information

Bed details

Sleeps

Max people: 6Max adults: 3Max children: 3

Room details

4 Large Single Beds

86 square metres m2 room, lanai with ocean views

Layout – 2 bedrooms and living room

Internet – Free WiFi and wired Internet access

Entertainment – 32-inch LED TV with digital channels

Food & Drink – Kitchenette with fridge, hob and microwave

Sleep

– A down duvet

Bathroom – 2 bathrooms, deep-soaking bathtub

Practical – Safe, desk and phone; free cots/infant beds available on request

Comfort – Climate-controlled air conditioning and daily housekeeping

Accessibility – Grab bar in shower

Need to know – No rollaway/extra beds available, bed sheets not available

Non-Smoking

Premium Suite (4 Pax Use)

Photos of Premium Suite (4 Pax Use)

4.6/5 guest room rating

Room amenities

86 sq m

Ocean view

Sleeps 8

4 Large Single Beds

More details

Room information

Bed details

Sleeps

Max people: 8Max adults: 4Max children: 4

Room details

4 Large Single Beds

86 square metres m2 room, lanai with ocean views

Layout – 2 bedrooms and living room

Internet – Free WiFi and wired Internet access

Entertainment – 32-inch LED TV with digital channels

Food & Drink – Kitchenette with fridge, hob and microwave

Sleep

– A down duvet

Bathroom – 2 bathrooms, deep-soaking bathtub

Practical – Safe, desk and phone; free cots/infant beds available on request

Comfort – Climate-controlled air conditioning and daily housekeeping

Accessibility – Grab bar in shower

Need to know – No rollaway/extra beds available, bed sheets not available

Non-Smoking
Rating 5 - Excellent. 603 out of 997 reviews
Rating 4 - Good. 322 out of 997 reviews
Rating 3 - Okay. 49 out of 997 reviews
Rating 2 - Poor. 14 out of 997 reviews
Rating 1 - Terrible. 9 out of 997 reviews
4.4/5
Property conditions & facilities
Stayed 3 nights in Aug 2020
Travelled with family and small children, Business traveller
Liked: Cleanliness, staff & service, amenities, property conditions & facilities
Nice upgraded room Room was clean and big so it was nice to stay there for 6 nights
Stayed 1 night in Sep 2020
Stayed 1 night in May 2020
Travelled with family and small children
Liked: Cleanliness, staff & service, amenities, property conditions & facilities
We like the room separate to the living, also like the bath and shower with water temporature, also like the cooking stove too if we need. The best we love that is the best location not far to the city and American village and we can take shuttle bus without renting car but limited. Love the shopping centre and convinience store next to it. Only a little down is the breakfast buffet some foods were cold already like frech fries, bacon, eggs, etc. And food selection not as much as expected.
Stayed 4 nights in Jan 2020
Liked: Cleanliness, staff & service, property conditions & facilities, room comfort
Great Hotel!
Unexpectedly nice hotel with friendly staff. Great room and amenities. Convenient to nearby convenience stores and restaurants.
Stayed 1 night in Feb 2020
Stay in the know with the Expedia app
Get real-time notifications, view your trip details and access mobile-only deals.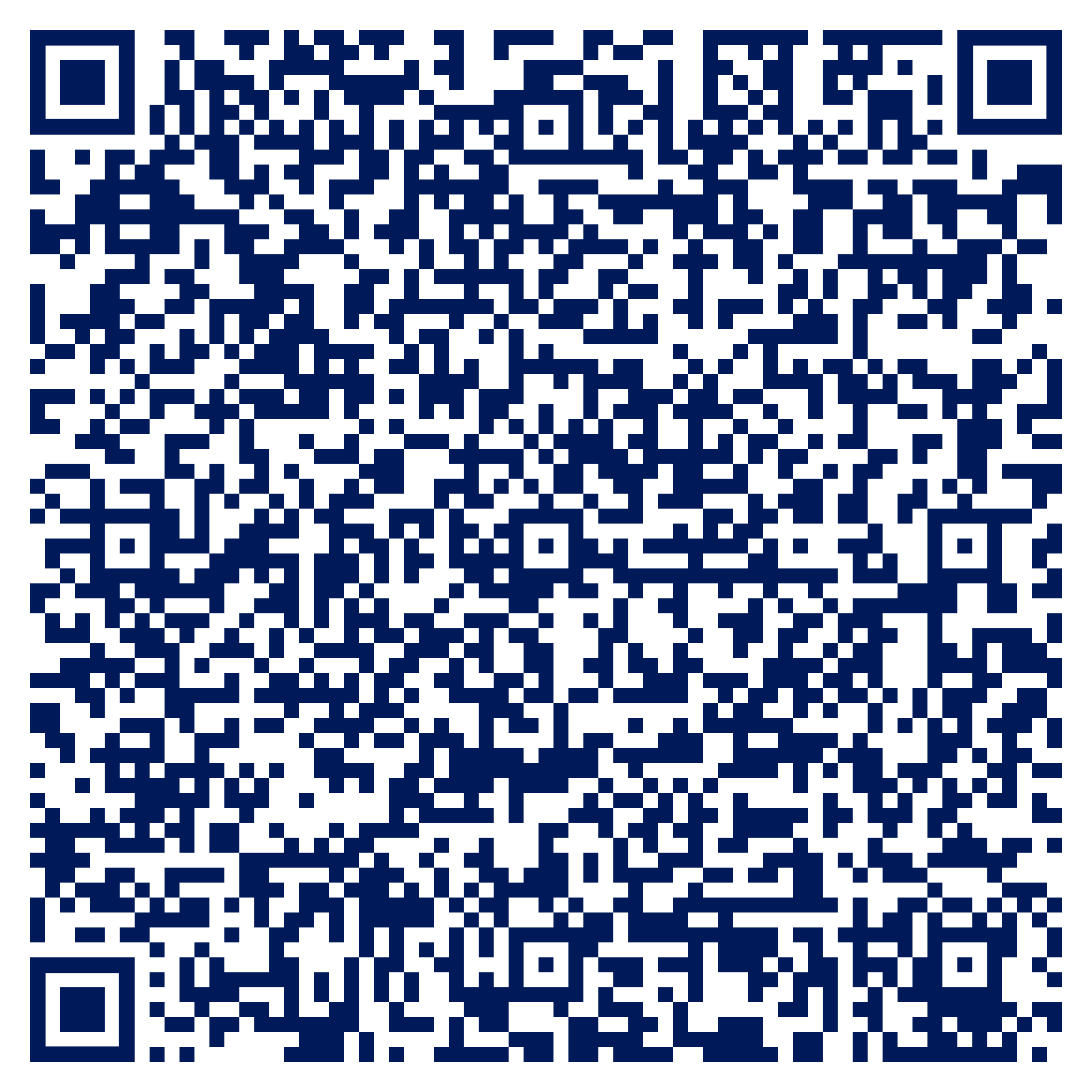 Scan the QR code