By BEX CustomerMarketingBloggers, on July 31, 2020
7 countries with amazing frozen summer treats
Need to beat the summer heat? Get a taste of the world with our list of top frozen summer treats from around the world. Given a few of these treats' growing popularity, they may already be available at a restaurant or café near you.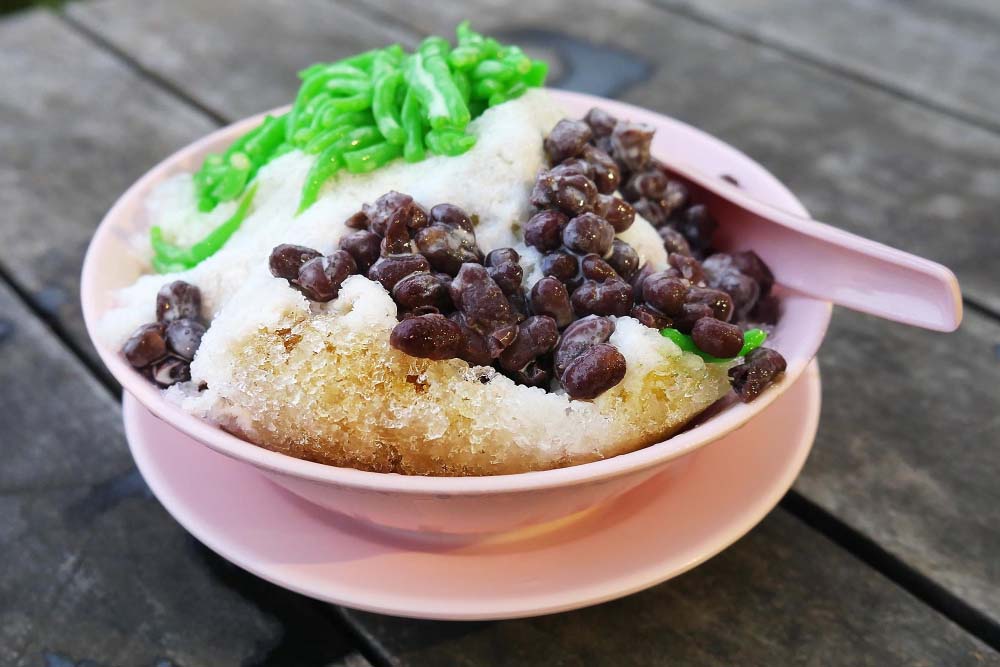 Malaysia: Cendol
This popular sweet iced dessert combines coconut milk, palm sugar syrup, shaved ice and jelly noodles made from rice flour. The noodles get their green hue from food colouring made from the pandan leaf, a common plant in the country. In Malaysia, cendol can sometimes have sweetened red beans added, and is often served in a bowl; in Indonesia and Thailand, it may be served in a tall glass. Either way, it's an excellent way to escape the summer heat.
The Philippines: Halo-Halo
Head to the Philippines for halo-halo, one of the most iconic desserts in the country. Halo-halo includes crushed ice, evaporated milk and an assortment of other ingredients that can include sweetened beans, coconut strips, seaweed gelatin, tapioca balls, ube jam (purple potato jam), fruit slices, pounded rice and a scoop of ice cream. Meaning "mix-mix" in Tagalog, halo-halo is so delicious that it now appears on menus in cities around the world, from London to Toronto.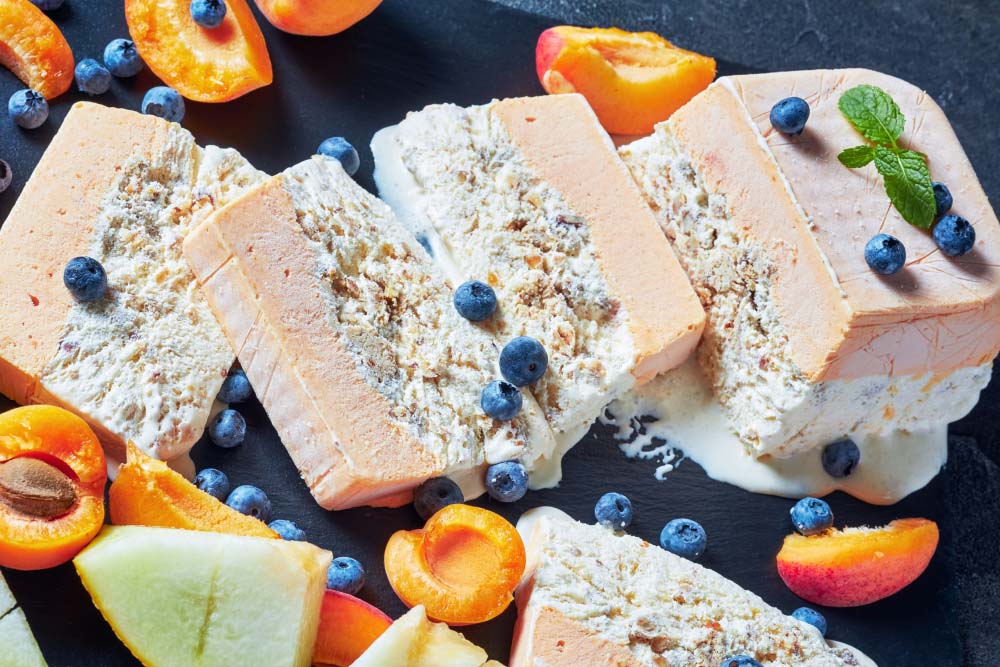 Italy: Semifreddo
Yes, you can kick back with other fantastic frozen treats in Italy – like gelato and granita. But there's nothing like a semifreddo on a hot day. This creamy yet light dessert is made by carefully folding the ingredients of egg yolks, sugar and cream until it has a frozen-mousse texture. Chilled until it sets, it is served semi-frozen, giving the dessert its name. It comes in many flavours; we recommend chocolate, nuts, fruit or nougat.
India: Kulfi
This traditional dairy-based frozen treat dates back to the 16th century in India – it's now popular all over the world, so you can probably find it near you no matter where you are. It's even denser and creamier than North American or European ice cream (which means it takes longer to melt). With common flavours like mango, saffron, cardamom, rose and pistachio, the most difficult part is choosing which flavour to try first.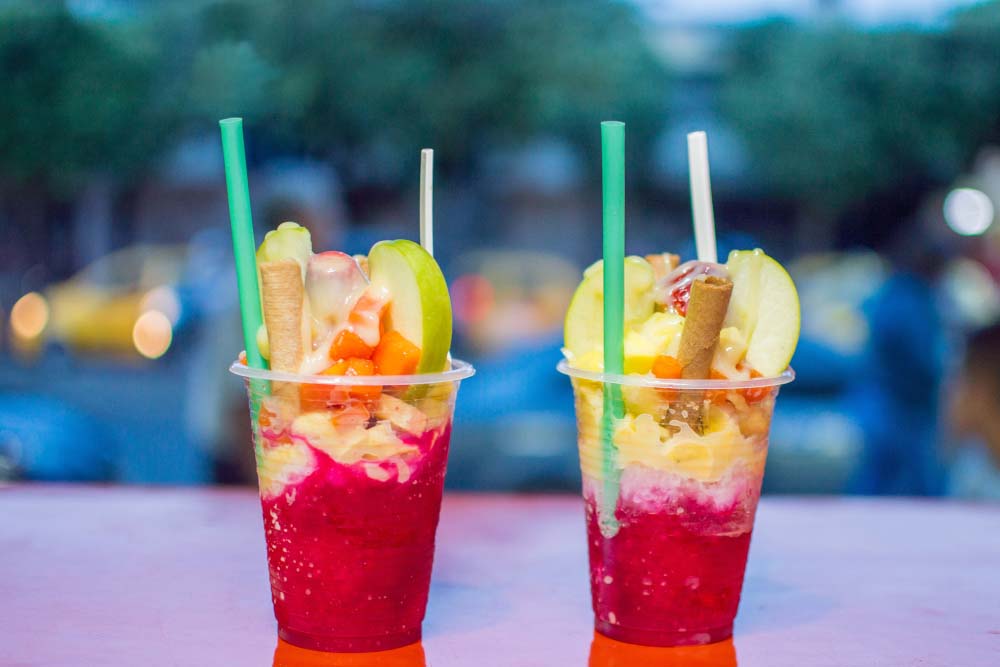 Mexico: Raspados
Opt for this shaved ice drink to cool you down when temperatures rise. Getting its name from raspar in Spanish, meaning "to scrape", raspados can be sweet, spicy and sometimes a bit of both. Raspados are available in shops and street stalls all over Mexico and the American Southwest. Try one of the traditional flavours such as leche (sweetened milk with cinnamon), tamarind, pistachio, picosito (lemon and chili) and chamoyada (fruit, usually mango, with a chilli sauce called chamoy). The best part? You can make your own raspados at home with only a few ingredients.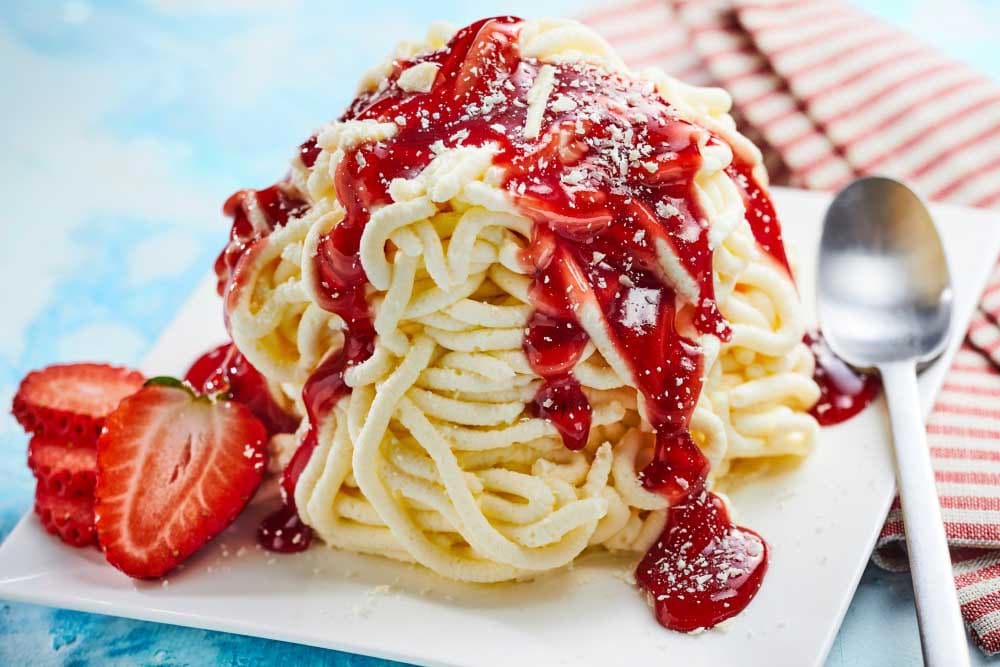 Germany: Spaghettieis
Created in the 1960s by Dario Fontanella, this whimsical dessert really does look like a mini bowl of spaghetti. To get the effect, vanilla ice cream is extruded through a press to make it look like spaghetti noodles. It is then placed on whipped cream and covered with strawberry sauce (to mimic tomato sauce) as well as grated almonds, coconut or white chocolate (to mimic parmesan cheese).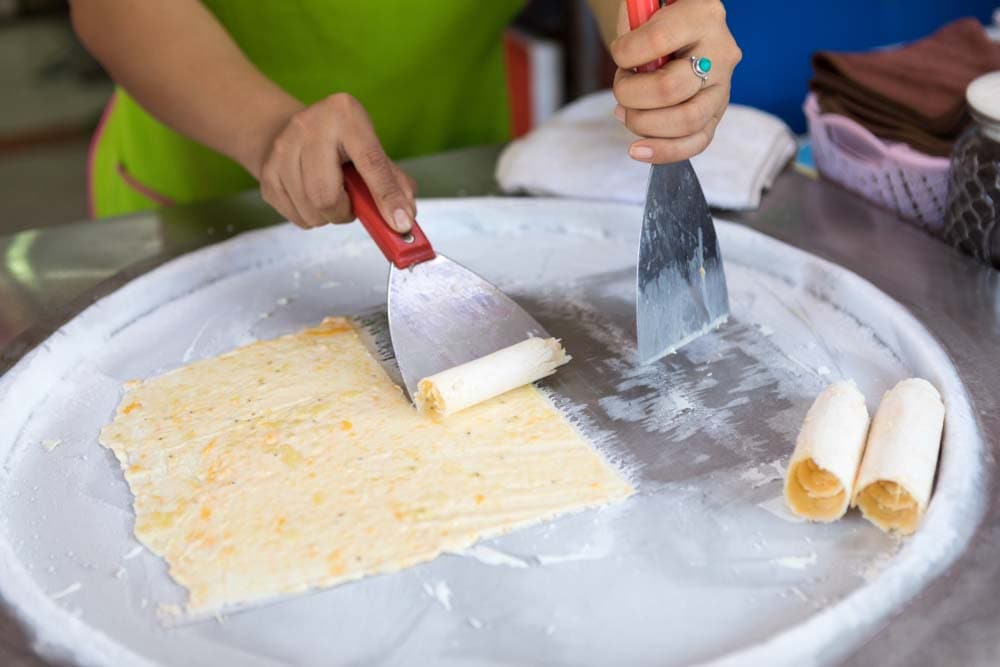 Thailand: I-Tim-Pad
Rolled ice cream? Absolutely! Also sometimes called stir-fried ice cream, I-Tim-Pad started as a popular street food that has since become a major ice-cream trend around the world. Made by pouring an ice cream base and your flavours of choice across a frozen pan, the mixture soon freezes into a thin layer that can be scraped into smooth rolls served vertically in an ice-cream cup. It's Instagram-worthy and delicious.