By Samantha Tan, on October 23, 2020
Celebrations Done Right: Expedia's Staycation Picks for Every Occasion
We're beginning to see life in Singapore regain normalcy and we can now enjoy simple pleasures like dining out or exploring this world-within-world, like you never did before.
Unfortunately, the pandemic continues to put a kibosh on how we can celebrate life's milestones, turning them into muted affairs with little possibility of commemorating them by travelling overseas.
Rather than wallow in sadness, why not celebrate those special occasions with a staycation?
To help you celebrate in style, the team at Expedia has curated a list of hotel staycation options for any special occasion.
Throwing the Little One a Perfect Birthday Party
Between trying to come up with fun activities for everyone, to preparing food for the fussiest of little eaters, we all know the stress that comes with planning a party for your kids. Instead of allowing panic to set in when organising and tidying up the house for your kid's birthday party, opt for a staycation so you too can have your cake and eat it, with a getaway away from home.
Mandarin Oriental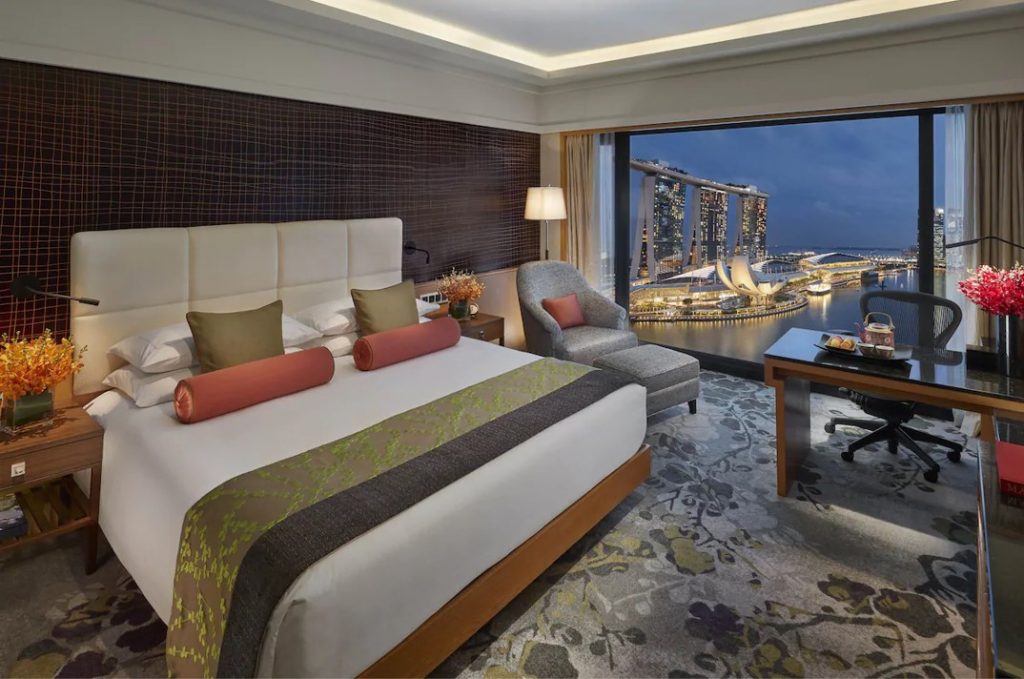 Strategically placed in the heart of Marina Bay, Mandarin Oriental offers a luxurious sanctuary in the city after a day of fun activities with the little ones. With plenty of adjourning rooms available, indulge in a wonderous buffet spread for weekend brunch, where the hotel also offers a special curated play area, the Little Fan Land, so your kids can be kept engaged with fun activities while you nibble on some scrumptious canapés.
To add some family-friendly celebratory fun into the mix, head for a splashing time in the children's pool with bubble jet water features, guaranteeing you some fun times with your little tykes. And given its proximity to malls like Marina Square as well as Gardens by the Bay, a stay at the Mandarin Oriental offers you a plethora of outdoor activities to include into your itinerary.
Changi Cove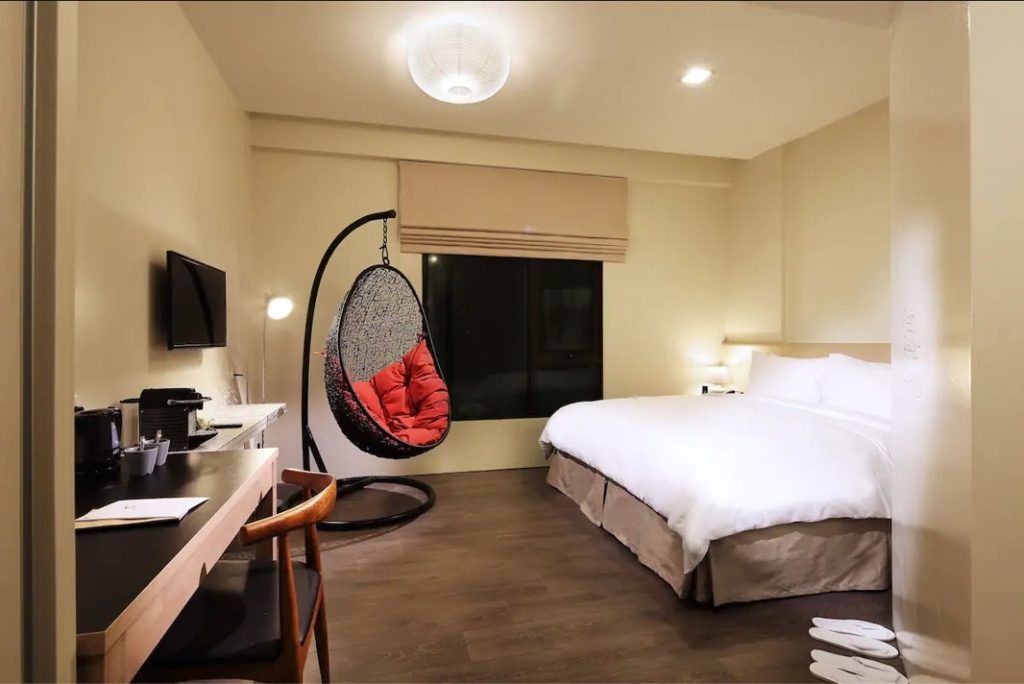 Has your little one done a Picasso on your home walls? Or would you like to have the joy of watching your children go crazy with wall-art other than your home? At Changi Cove, you can allow your kids to unleash their imagination without getting into any form of parental trouble. You can take a step back and allow your kids to let their imagination run wild with the hotel's signature doodle walls found in each of its rooms, and yes, you won't be made to scrub it clean.
Located at the Eastern end of Singapore where Pulau Ubin and Changi Beach park are both within reach, bring out the adventurer explorer in your little ones with outdoor activities such as fishing along Changi Boardwalk. And if you're lucky, you may even spot birds like the white-bellied sea eagle and parakeets in their natural habitats while strolling through the thickets and trees within Changi Cove and its surrounding areas.
The Graduation Getaway
Going on a road trip with your friends after graduating from university is a great way to cap things off and while this year's graduating cohort may have their plans stalled, a local staycation can be a great way to still celebrate the end of your scholastic career.
Hotel YAN
With numerous affordable suites available, head over to Hotel YAN where you'll be able to enjoy a luxurious experience with your closest friends.
As Singapore's very first industrial-chic boutique hotel, the hotel is decked in rustic iron and wood accents that provides a casual elegance for your graduation staycation. Set in the nostalgic Jalan Besar neighbourhood, seek comfort in the spacious YAN Suite with your BFFs and reminisce the fond memories made between classes before heading out for a night of fun at Boat Quay.
The hotel is within close proximity to Arab Street at Kampong Gelam, an ethnic enclave for old Malay royal families. These days, it has been transformed into a trendy location with rows of shops offering great deals on your next statement-making accessories and fashion. Foodies are also in for a treat, with several popular cafes such as Chye Seng Huat Hardware, The Wired Monkey Singapore and The Tiramisu Hero all within walking distance of the hotel.
Oasia Hotel Downtown Singapore
With a refreshingly modern functionalist style architecture curated by renowned designer Patricia Urquiola, Oasia Hotel Downtown is a charming reprieve from the hustle and bustle of Singapore's Central Business District.
Begin your post-graduation break with a morning of wellness by taking a lap or two at the hotel's rooftop pool and join a yoga session for an energising fitness activity to recharge your soul and mind.
The convenience of the location is also an added perk. Within walking distance of Tanjong Pagar MRT station, there is a plethora of bars, Korean barbeque joints and dessert shops such as Chug Chug, Superstar K and Obba Jjajjang – so you and your friends can have a Korean-inspired getaway from home to commemorate your graduation!
Anniversary Specials
Is a romantic anniversary coming up? Instead of trying to impress your other half by decorating the apartment in rose petals, woo them instead with a staycation that is bound to impress!
Vagabond Club
If your romantic trip to France has been put on hold, why not check into the Parisian-inspired Vagabond Club, conceptualised by the award-winning French designer Jacques Garcia. The boutique luxury hotel features unique furnishings and décor individually curated by Garcia himself to transport you to the city of love and romance and have that Parisian ooh la la feeling, without the need to have your passport stamped!
Fullerton Bay Hotel
Soak in the lavish and elegant atmosphere that Fullerton Bay Hotel has to offer. With ceiling-to-floor windows, begin your romantic evening by watching the sun set right in the comfort of your room with the Marina Bay area cast in a golden brilliant glow. Alternatively, head over to The Landing Point to watch the sky turn to dusk, with stars slowly twinkling into existence.
Regardless of the occasion, receive double the rewards points and gain access to mobile exclusive deals when you make your booking using the Expedia app.
For more staycation inspiration and deals, visit Expedia.com.sg.