By Expedia Team, on August 18, 2020
Favourite destinations, favourite dishes
Cooking is its own form of travel, transporting us to our favourite destinations via the taste and scents of a region's mouth-watering cuisine. From tacos al carbon to spicy Malaysian potato curry, we've certainly been doing a ton of cooking to bring us back to a few of our favourite places. Come join us at the table.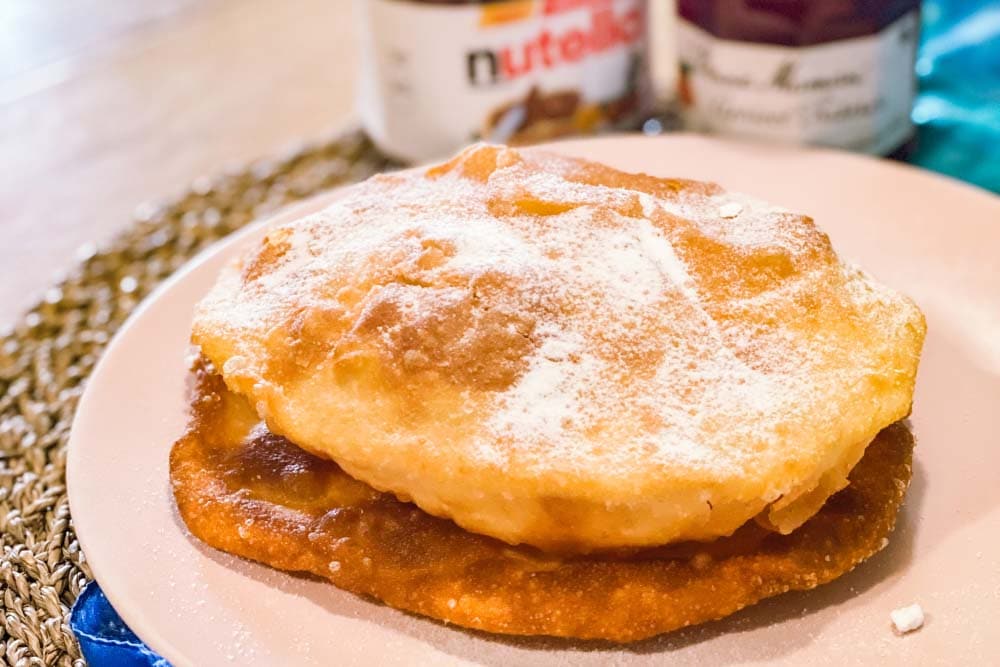 Mekitsi from Sofia, Bulgaria
Prepared by Akanksha S., Director, UX, Expedia Gurgaon, India
"Mekitsi is a traditional Bulgarian fried donut/bread served with toppings like fresh jam, sour cream and sometimes Nutella. The art of making an authentic version of this dish is slowly diminishing in Bulgaria, and hence currently only a couple of cafes in the country actually serve it. I love making Mekitsi specifically because when I ate it for the first time in a beautiful little café in Sofia named Mekitsa and Coffee, I thought of how different yet connected our world is—it reminded me of a popular street food from India called bhatura, which is a fried bread eaten with chickpea masala. Mekitsi and bhatura are so different in the way they are eaten, but so similar in the way they're cooked. It's refreshing to see a completely different take on a dish similar to the one we have back home."
To make mekitsi, try this recipe that Akanksha used from Food Heaven Planet.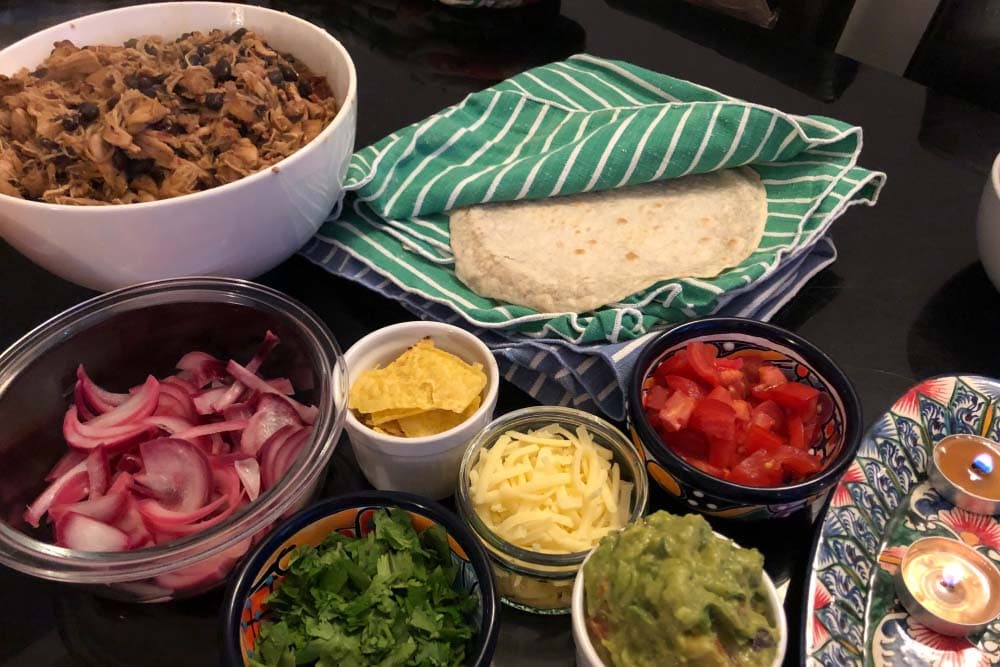 Flour tortillas and tacos al carbon from Texas
Corina Z., Content Strategist, Expedia London, UK
"The supermarkets in London carry a few kinds of flour tortillas, but during lockdown I had a sudden desire (and just more time) to make my own. Any Texan will tell you homemade versus store-bought makes all the difference; it's night and day. One bite took me back to the Tex-Mex restaurant my family and I used to go to in my hometown, Ninfa's, serving up those light as air, slightly stretchy tortillas still warm off the griddle. We had some of my favourite family meals in that restaurant. There's still the Original Ninfa's in Houston, where the restaurant first opened, although the one in my hometown is sadly no more. The first time I made the tortillas for a chipotle chicken filling (pictured here), but the second time I tried to recreate the Ninfa's experience by making tortillas for tacos al carbon, which are very similar to steak fajitas. Definitely go with the tacos al carbon."
For a Tex-Mex fiesta, try these recipes for fresh flour tortillas and tacos al carbon that Corina used from the Homesick Texan.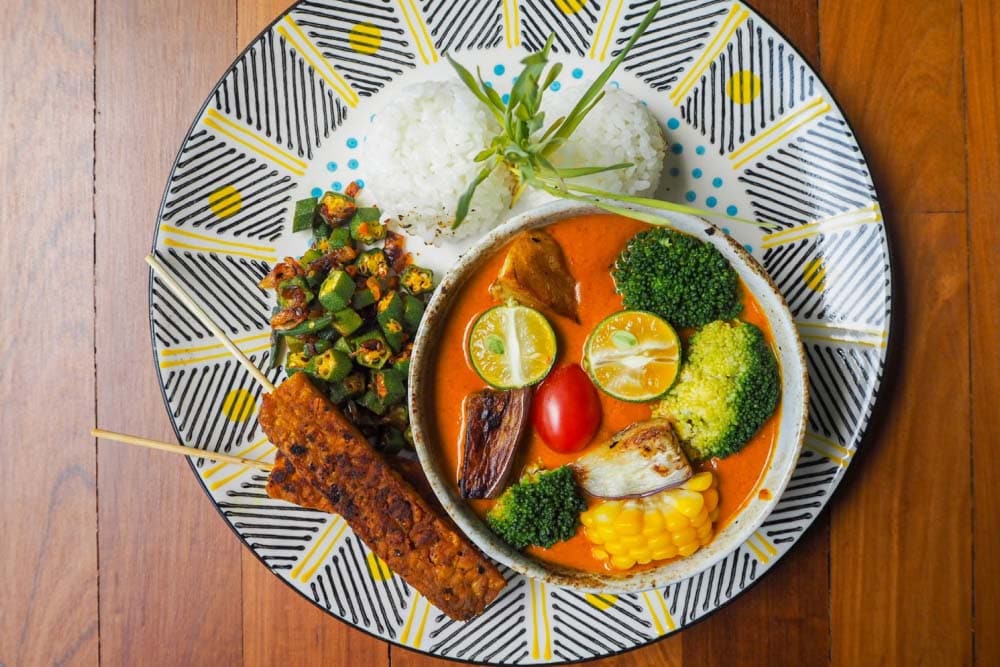 Potato curry from Kuala Lumpur, Malaysia
Prepared by Johannes F., Merchandising Manager, Expedia Singapore
"I discovered this curry the first time I visited Kuala Lumpur in 2012 because they served it on the breakfast buffet of the Double Tree I was staying at. Back then, the concept of eating curry for breakfast was quite new to me, but it looked so delicious. What I love most about this dish is that it tastes very different from what you would expect by just looking at it – it has a very strong lemongrass flavour, surprising because it's so yellow. I love this curry because it's so rich in flavour, and also so surprising – just like Kuala Lumpur."
To make Malaysian potato curry, try this recipe that Johannes used from Taste of Asian Food.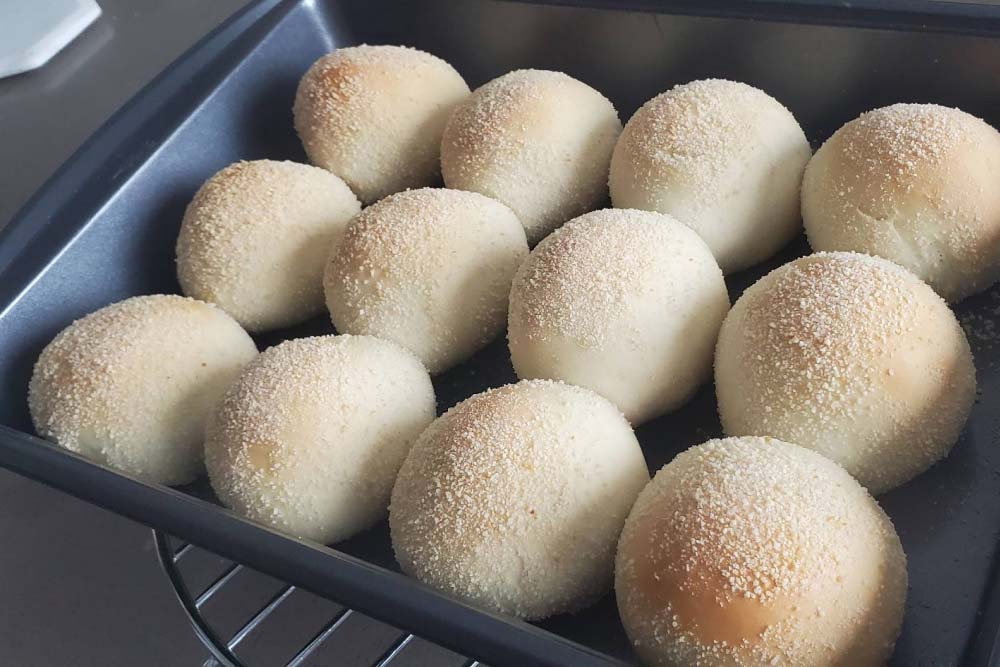 Pan de sal from the Philippines
Jerome Bediones, UX Designer, Expedia Seattle, USA
"Lately I've been baking a Filipino bread called pan de sal that is eaten at breakfast time. It's a tradition in the house of my Lola (grandmother in Tagalog). I wake up to the sound of roosters in almost 100% humidity, make my way to breakfast where I have instant coffee with hot pan de sal fresh out of the oven—so fluffy and buttery. With all the time I have had at home and my desire to be back in the Philippines, I've made several batches of pan de sal: the regular way, with melted Filipino cheese inside, or with the popular Filipino purple yam, ube. While I can't visit the Philippines and relive the memories hanging out with family while eating this special bread, I'm happy to enjoy it at home until the day I can safely travel back."
To make pan de sal, try this recipe that Jerome used from Cooking with Kuya Gill.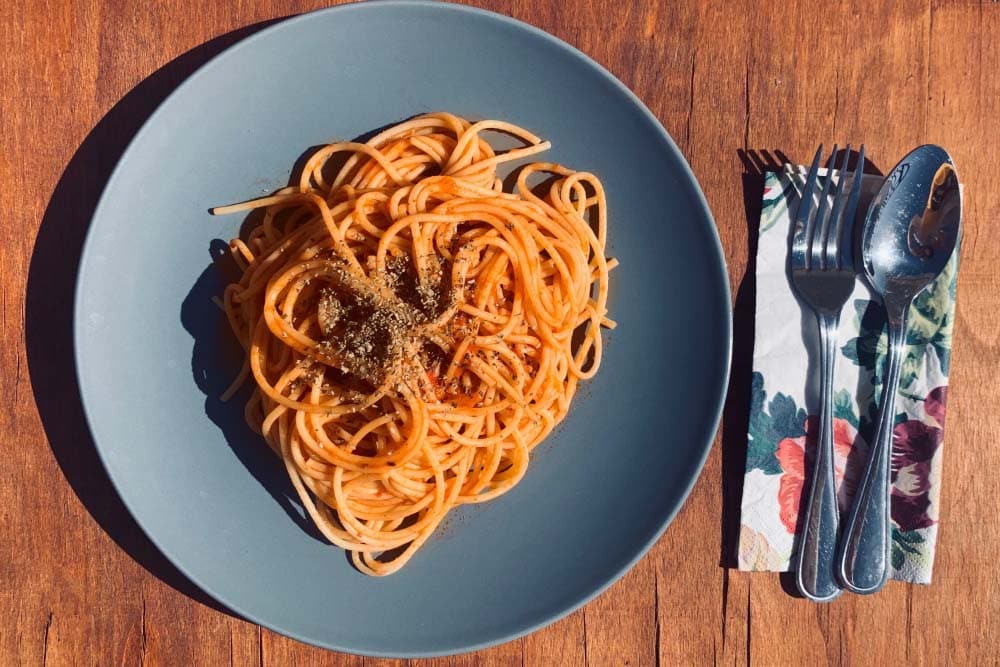 Spaghetti marinara from Rome, Italy
Prepared by Duaa Saif, Content Strategist, Expedia Amman, Jordan
"This dish reminds me of our honeymoon trip to Italy back in October 2019. Every time we have it, I relive all the amazing memories we made there, especially that this recipe was shared by a very kind-hearted chef we met at a small, cosy restaurant in Rome called Trattoria Vaticano Giggi. His instructions were to make the sauce as juicy as possible, and always add extra oregano at the end. After many tries, I found adding a home-made tomato paste would make all the difference. "
Try Duaa's own recipe for spaghetti marinara she adapted from the original instructions at Trattoria Vaticano Giggi: Peel two tomatoes and blend them with a cup of water and one spoonful of tomato paste. Cook the spaghetti, add half a cup of pasta water to the tomato sauce, and heat up for 10 minutes. When the pasta is ready, add it to the sauce and stir for around 3 minutes. When serving, add extra oregano on top.
Do you have a dish you like to make that takes you back to a favourite destination? Share your tasty photos at #ExpediaEats
Ready to revisit a favourite culinary destination, or find a brand new one? Check out our Book Early & Save deals to plan your next trip (and recipe).