By Lavinia Rajaram, on June 13, 2019
Looking for Last Minute Father's Day Gift Ideas? Expedia has got you covered!
With Father's Day coming up (as a reminder, it's this Sunday, 16th June 2019), have you decided on what to get for your Dad? Buying your Pops a gift can be challenging because it's such a personal matter. Maybe your dad is looking for good book or a gadget. Maybe that's not what he's looking for. So, in the spirit of finding the right gift for your dad, the team at Expedia has pulled together a Father's Day Gift Guide (it won't take you more than a minute) to help you make that right travel choice for daddy dearest, making you his favourite child!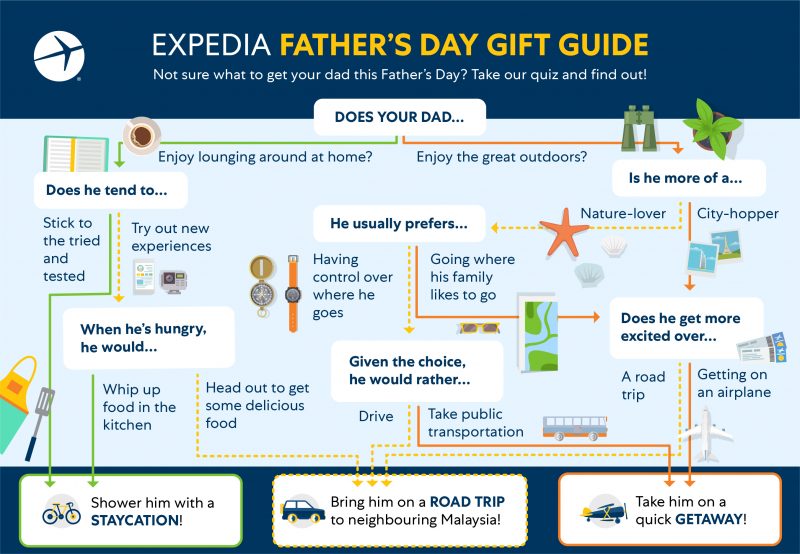 To help you with your choice of gift, Expedia recommends 6 affordable and cool travel ideas to make your staycation, road-trip or getaway-loving dad the happiest man on earth this Father's Day!
Tip: To avoid the mad rush to have the gift ready for Father's Day, how about giving Dad a handcrafted travel voucher for him to enjoy at his own time and convenience? We're sure he will appreciate it. After all, it's the thought of giving him what he likes that would make him enjoy the gift so much more.

1. FOR THE STAYCATION-LOVING DADS
For dads who prefer to stay in Singapore instead of venturing overseas, Winsland Serviced Suites by Lanson place nestled within the bustling shopping district will be the perfect choice for a staycation. The four-star aparthotel features amenities that will be sure to delight him. You can choose to whip up a good meal for him within the apartment or take a leisurely swim at the swanky rooftop pool. Otherwise, the comfy bed is perfect for a relaxing day indoors, while enjoying a good movie without any distraction.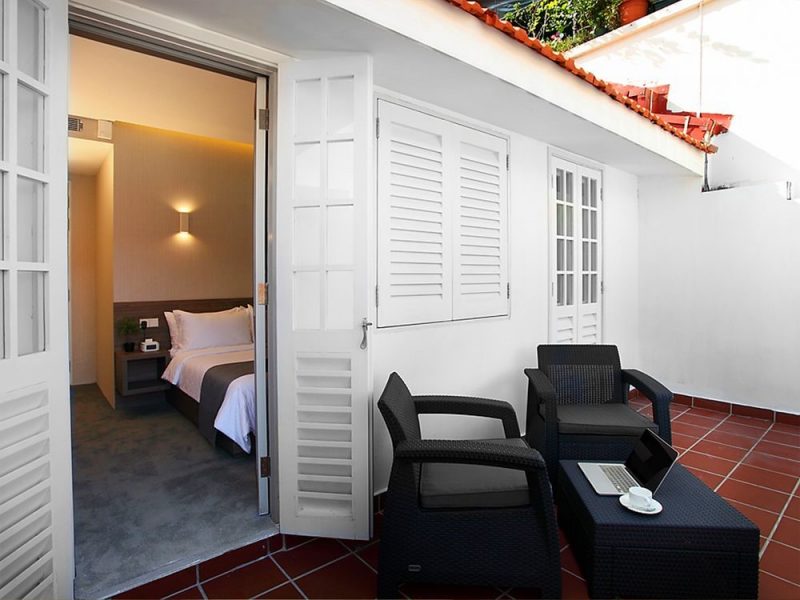 If you prefer a more affordable option, consider Arcadia Hotel, located in the lively Jalan Besar district. This contemporary hotel that resembles Wes Anderson's The Grand Budapest Hotel on the exterior, has a top-notch interior too. Boasting a complete set of LÓccitane bath amenities, a 42-inch flat panel TV and a balcony that overlooks the vibrant streets, Dad will have a completely relaxed experience here and leave feeling completely pampered. If this isn't enough, the hotel also houses a rooftop terrace with a hot tub, perfect for admiring the city skyline!

2. FOR THE ROAD-TRIP LOVING DADS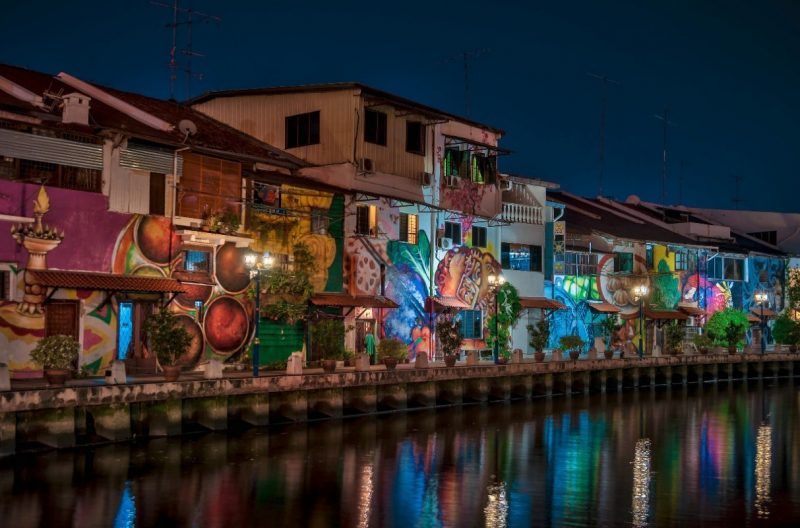 For dads who love a good leisurely or short drive, how about taking a road trip up North with the family? The city of Malacca in malaysia is a great choice, as you only need slightly over three hours to get there by car. Not only is the city a UNESCO World Heritage Site, it is also a melting pot of cultures, featuring a vast array of activities for everyone in the family to enjoy. It's a must to visit the renowned Jonker Street for all that it has to offer in terms of local street food and shopping. Or take a boat ride down the Malacca River and soak in the breathtaking views of the city from the top of Menara Taming Sari.   
For an overnight stay, check out The Majestic Malacca, a popular choice for a complete travel experience in the historical city. The hotel used to be a private mansion before transforming into the current modern and luxurious hotel that still retains many of its original fixtures.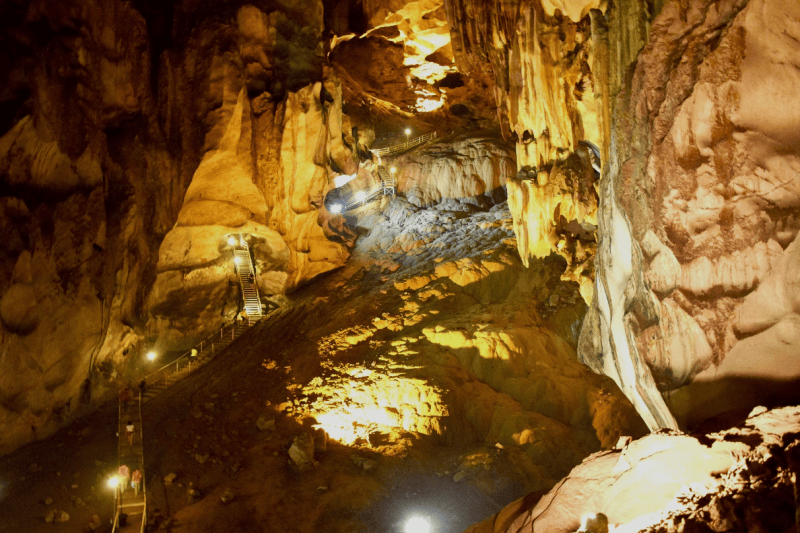 For the adventurous and curious fathers, you can consider going further up to the city of Ipoh in Perak. The six-hour scenic drive provides a good opportunity for the family to bond, and once you arrive, you will be greeted by beautiful colonial buildings that give you a glimpse into the city's history. In addition, the lesser known food capital of Malaysia boasts many mouthwatering local dishes that are bound to leave you coming back for more. A visit to Ipoh's exotic cave's temples at Perak Tong is a must, or you can also try white water rafting at the nearby Tempurung Cave.
For a good night's rest, WEIL Hotel Ipoh is the perfect choice! Featuring a variety of rooms with different concepts, the hotel spares no effort in catering to the needs of every guests while providing impeccable customer service.

3. FOR THE GETAWAY-LOVING DADS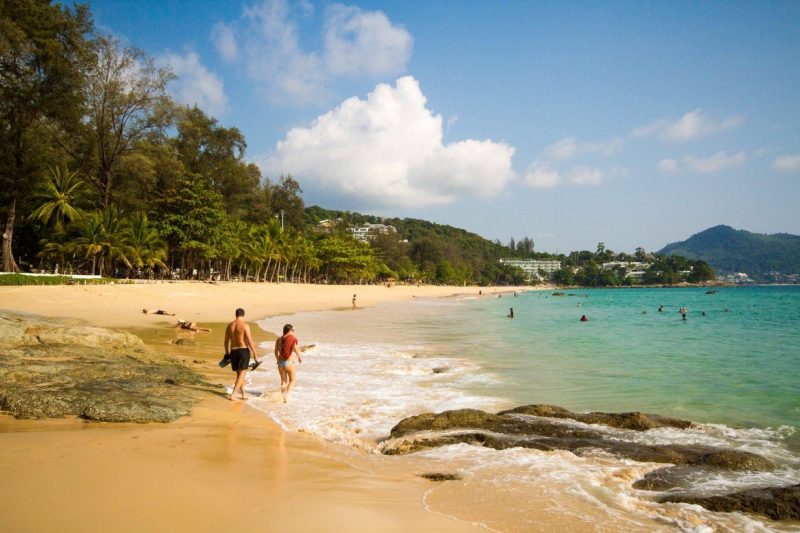 For dads who simply love to get on a plane to somewhere, or anywhere, how about checking out sunny Phuket in Thailand which is a two-hour flight away? Phuket is renowned for being one of the most enjoyable destinations to visit for a short getaway! With its pristine beaches, top-class shopping venues and rejuvenating options, Dad will never get bored here. You can consider visiting the elephant sanctuary to learn more about the majestic creatures or visit Fantasea that is home to a theme park, places to eat and several shows to learn more about the Thailand culture and history.
For a short but luxurious stay, check out Twinpalms Phuket located right behind Surin Beach. It is easily one of the most luxurious resort with everything that you will ever need. Plus, there is a plethora of flight options from Scoot, Jetstar Asia, AirAsia and Singapore Airlines available here.
Alternatively, there is always the popular Bali in Indonesia, a good ol' favourite amongst many travel-loving dads. Beyond the usual touristy areas such as Seminyak, Ubud or Kuta, there lies a hidden gem in Candidasa. The laidback destination is often touted as the pearl of Bali where you can explore the famous Goa Lawah Temple or visit the Taman Ujung Water Palace. Travelling during June also means that you can visit the village of Tenganan to witness the annual Makare-Kare Festival where Balinese men will fight with sharp-edged pandan leaves and straw shields to honor the God of War.
For a tranquil stay, check out Candi Beach Resort and Spa. This sanctuary far away from the island's South will leave your Dad smiling from ear to ear as he discovers nirvana. With numerous airlines flying in and out from Bali, there are plenty of flight options and deals for you to choose from here.
For more travel inspiration, head over to our Expedia Singapore page or follow our Expedia Singapore Travel Blog.