By Sarah Billington, on November 12, 2016
Must-Have Travel Apps: Australia & NZ
Whether you're travelling interstate or on a different continent, travel apps can make your trip a whole lot easier. Here's a lowdown of travel apps that will come in handy for holidays Down Under.
Travel Apps for Holidays in Australia, New Zealand and the Pacific

Before You Go 
It can be a mammoth task deciding what you need to pack, and in Australia and New Zealand you often need to cover all seasons to see you through the warm days and often deceptively chilly nights.
PackPoint is a refreshingly simple packing-list app that does all the mental heavy lifting for you. Just plug in where you're going, for how long and what type of activities you'll be undertaking. Within seconds PackPoint will generate a list of essential items for your trip based on the weather forecast for your destination. Swipe away anything that doesn't apply and tap to type in items specific to you, so you won't forget a thing. Easy-peasy.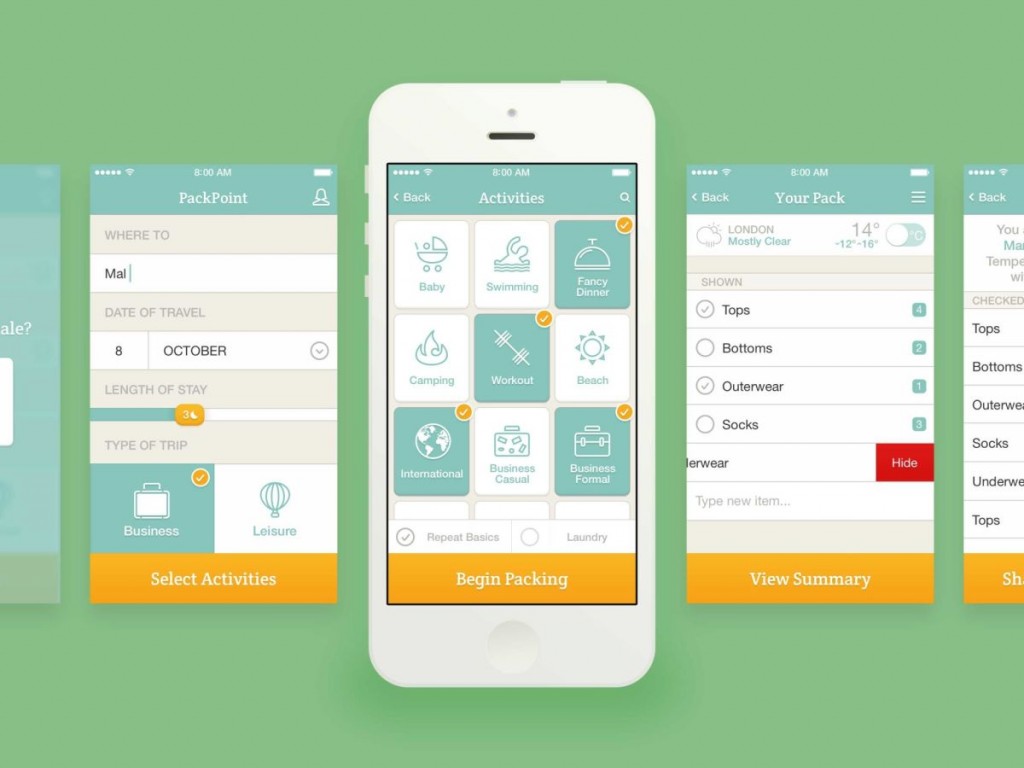 Staying in Touch 
Some Australian cities have free Wi-Fi hotspots (for instance, in Melbourne look out for the pink Telstra telephone boxes), and many hotels offer free Wi-Fi. So if you have data to spare or are on foreign soil without a working SIM card, use apps like WhatsApp or Facebook Messenger, which both allow you to text message, send photos and make calls to other users for free.
For a local simcard, you'll need an unlocked phone in most cases. Remember to check if the plans are data-only or include calls. It's best to get your simcard at a telcos store, so they can help you to set up everything. Convenience stores will sell the top-up credits and some also sell the simcards.

Simcard to get in Australia:
Telstra has the widest coverage. The other two local providers are Optus and Vodafone. If you're spending your time in the main cities and towns, any of the 3 providers will serve well. However, if you plan to get into some rural areas, you might want to check the coverage maps first.
Telstra coverage  |  Optus coverage |   Vodafone Coverage
Simcard to get in New Zealand:
Get a simcard from one of the 3 mobile telcos – Vodafone, 2 Degrees and Telecom. Pop into the dedicated telcos stores or convenience stores to find out what plans are available and pick the data plan that best suits your needs. I used 2 Degrees and it worked well.
Simcard to get in Fiji:
In Fiji's little Nadi Airport, you can get a Vodafone simcard to the left of the arrival hall. What I see on the website at the moment seems on the pricey side above $25, but I paid about FJD11 for more than 1GB. The vendors will offer you the lowest package but ask to see the chart and you can find good rates for generous data-only plans.
If you don't know nothing about Fiji, it's a beautiful paradise accessible via new direct flights between Singapore and Fiji. Read more about it here and here. 
Getting Around 
Google Maps doesn't disappoint in helping you get around unfamiliar territory, but if you don't have access to an internet connection out in the bush or on top of a mountain, you can download free maps to your device to use without an internet connection, like those from TouristEye. Plug in your destination, some of the top sights you're planning to see and download the map straight to your phone for later use.
When it comes to using public transport to get around cities, you'll no longer need to wing it, as many big cities have at least one free public transport app (or several for different modes of transportation) with journey planners and real-time timetables and updates.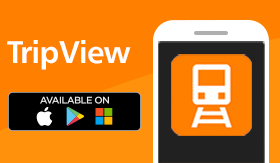 Don't waste time guessing about, or missing out entirely on, places you want to visit because getting there sounds too complicated. In Australia, Melbourne's PTV and tramTracker apps and Sydney's TripView will help you get from door to door with ease. It's pretty handy, the trains are much farther apart than what we're used to with our MRT! You will want to plan ahead to catch the train. If you travel often, Moovit is a more international app that could be useful to have.
And in New Zealand, Auckland Transit enables you to save your favourite stops and more.
Deciding What to See or Do
Take a walk around the city at your own pace with a fascinating insight into its past, present and future with a variety of audio tours covering 150+ destinations with PocketGuide Audio Travel Guide. The app shows you pictures of the sights you'll pass on your chosen path and notifies you when you're approaching one before telling you a bit about it on your way.
 
Socialising with Like-minded Locals
Meet your kind of people by attending a Meetup event when you're overseas. Meetup groups are social groups that anyone can join and often cover the gamut of social interests. There are groups for learning new languages, attending dinners and nightclubs, hiking or even day or weekend trips to see some sights. The whole point of the group is to meet new people, but of course, do take the necessary precautions whenever you do so.
source: meetup.com
Bonus Apps
If you could only pick one app, an impressive, all-in-one is HERE Maps – a stylish, must-have travel app which includes the ability to download maps for use offline, a driving route planner, public transport timetable, 3D images of shopping centres and airports, as well as the added ability to browse ratings of shops and restaurants in your area, sourced from TripAdvisor, Lonely Planet and more.

When in new places, you don't necessarily know where the nearest rest rooms are. Just In Time (Aus Toilet Map) pinpoints tons of public facilities on maps to help you get around comfortably.
If you've been chronicling your trip on social media sites like Facebook, Twitter, Instagram and Snapchat, then why not pool all your social media posts into one timeline with Storify viewer? That way your friends and family won't miss a post, even if they're not on all the same social networks, and you will have created a chronological virtual memory board to look back over the wonderful trip you've had.