By Irene Tan, on October 5, 2018
Roaming Around New Zealand with My BFFs
Welcome To New Zealand
New Zealand is often overlooked in the shadow of its neighbour Australia. But the island country in the southwestern Pacific Ocean is, in my opinion, one of the world's most beautiful countries. The slower pace of life in New Zealand entices travellers from the hustle and bustle of a big city for personal renewal and rejuvenation. Sure worked for me! I can definitely see why many retirees move here. It's so laidback and idyllic.
After travelling to Christchurch and Auckland, I've seen for myself what New Zealand has to offer: a relaxed, warm and welcoming atmosphere. Even now, I still find myself reminiscing about the beautiful things I did there, from cycling in Waiheke Island to a simple trip to a local winery.
2 of the Best Places I Saw In New Zealand

Lake Tekapo, South Island
During my first trip to Christchurch, we rented a 2-wheel drive car before hitting the scenic road from Christchurch to Lake Tekapo. It was a 3-hour drive from Christchurch to Lake Tekapo — sounds like a long, boring drive but it wasn't, thanks to the picturesque scenery around.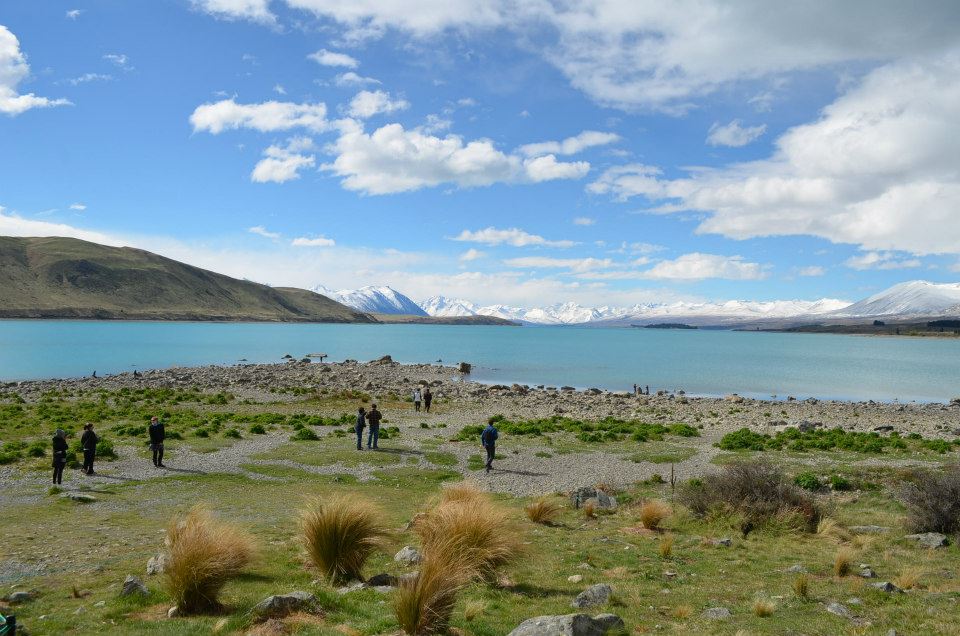 The remarkable turquoise coloured Lake Tekapo is set against a backdrop of misty mountains. Once I got off the car, I couldn't stop gasping in awe at how beautiful this place was. There was barely any sound, except for some birds chirping afar, and all I could feel was my lungs breathing in the cool, clean air. I was deeply immersed in the peace and tranquillity of the surrounding.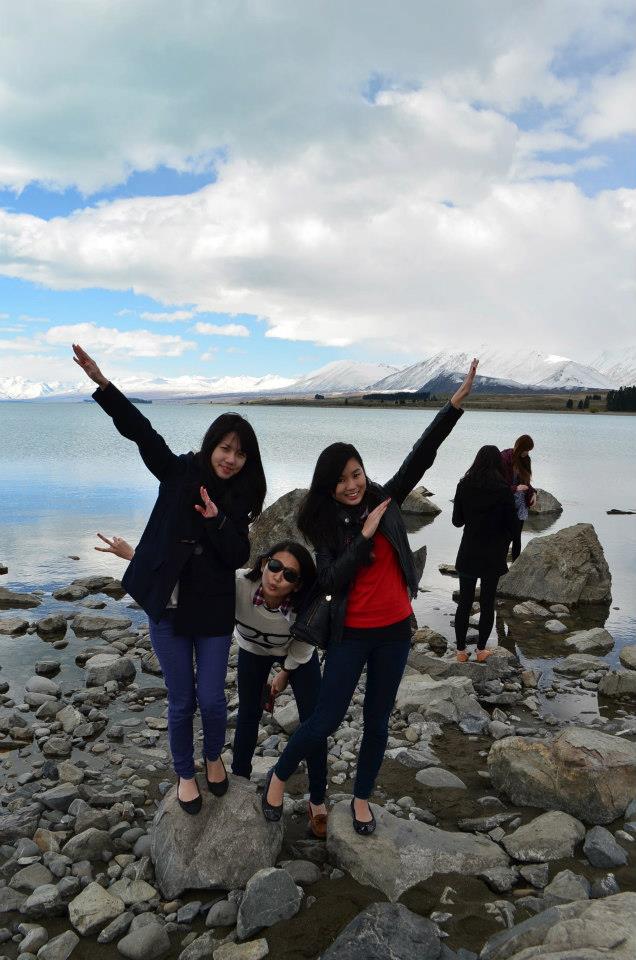 Lake Tekapo is one of the most popular tourist attractions in New Zealand. It has been photographed many times by tourists and professional photographers. Of course, we also seized the opportunity to snap our obligatory tourist shots.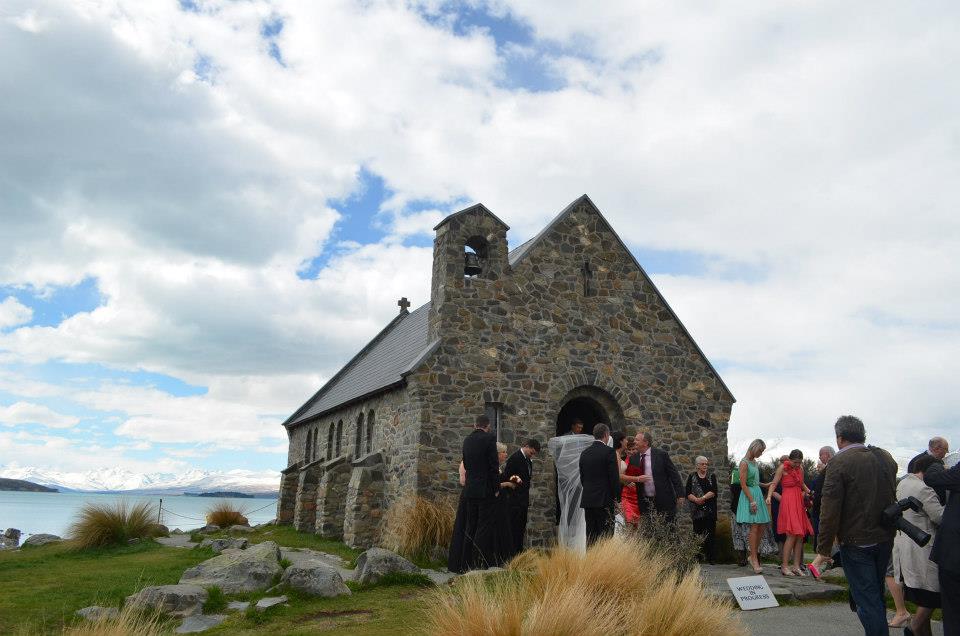 On the shore of the blue waters of Lake Tekapo, sit the Church of the Good Shepherd, surrounded by the beautiful mountains. The iconic Church of the Good Shepherd was built as a memorial to the pioneers of the Mackenzie Country.
At night, Lake Tekapo is pitch dark, making it the best place in New Zealand to stargaze. For me, it is a dream come true to experience this spectacular natural light show. Another tick off the bucket list!
[button  style='blue' url='https://www.expedia.com.sg/Lake-Tekapo-Hotels.d55352.Travel-Guide-Hotels' icon='entypo-suitcase' fullwidth='true' ] Hotels near Lake Tekapo [/button]
Waiheke Island, North Island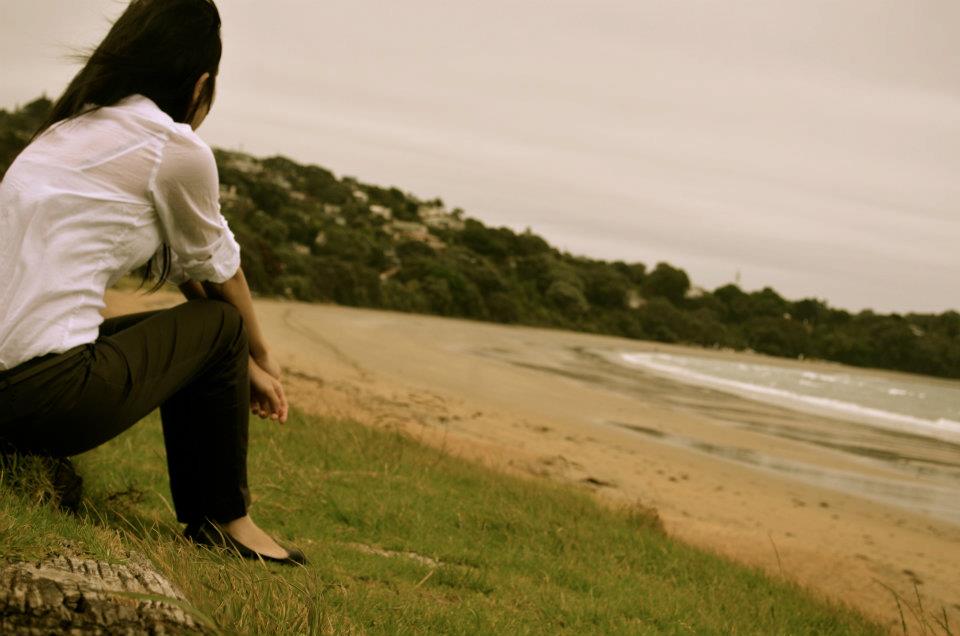 When in Auckland, I decided to make a day trip to Waiheke Island. I realised how my heart would just flutter while planning a new journey. The whirlpool of feelings I get when exploring a new place is simply heartwarming. I am a big-city girl but am in favour of breaking away from the hustle and bustle of city life occasionally. And New Zealand provides me just that!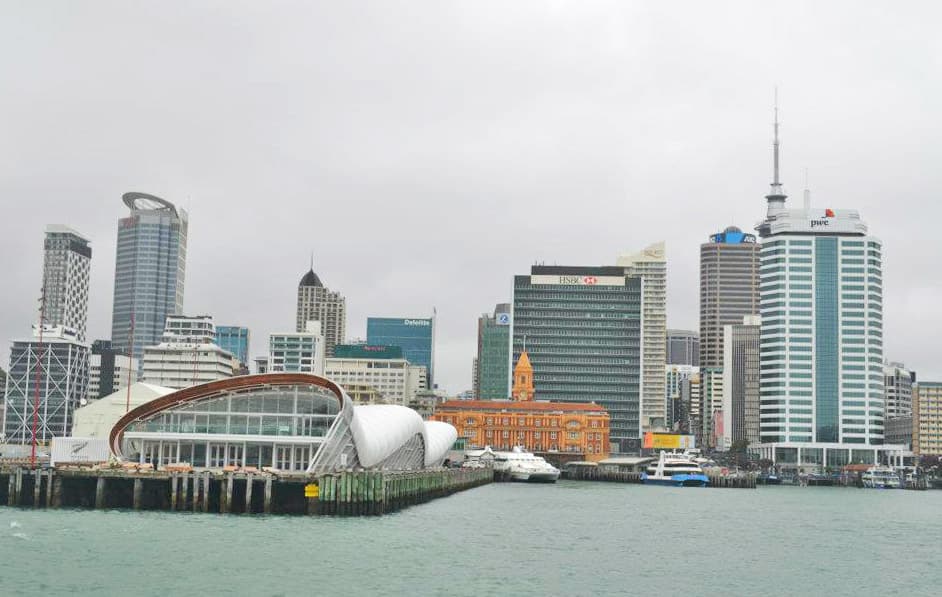 Queen's Wharf
Located about 10 miles away from downtown Auckland, Waiheke Island is a favourite day or weekend getaway from the city. It is filled with vast vineyards, olive groves and beaches. We took a ferry from Queen's Wharf for 30 minutes or so. One way to explore Waiheke Island is to hop on a bicycle and cycle around the island. Otherwise, you can take the Hop-On Hop-Off bus to get around the island.
As you can guess from the rows and rows of vineyards, Waiheke Island is the paradise for wine-lovers. In fact, Waiheke Island is also known as the Island of Wine. Local and international wine aficionados flock to Waiheke every year to source for their wines.
Cable Bay Vineyards let us sample some of the best tasting award-winning wines with a scenic view around the island. We sipped a few glasses of hand-crafted New Zealand wine while exploring the chateau and soaking in the beautiful view of the sea nearby. You can book a guided wine tour or simply go there solo.
And of course, how can I leave the Island of Wine without buying a bottle of locally produced wine?
[button  style='blue' url='https://www.expedia.com.sg/Waiheke-Island-Hotels.d6347842.Travel-Guide-Hotels' icon='entypo-suitcase' fullwidth='true' ] Hotels near Waiheke Island[/button]
Practical Tips for New Zealand

Best Time To Visit New Zealand
The best season to visit New Zealand is during Fall (March to May). The hues of orange, brown and red during Fall makes New Zealand even more gorgeous, and the weather is amazing — not too cold nor too hot.
I visited Lake Tekapo in October, which falls in the Spring season. Personally, I prefer Fall or Spring season since it is cool at night but warm during the day.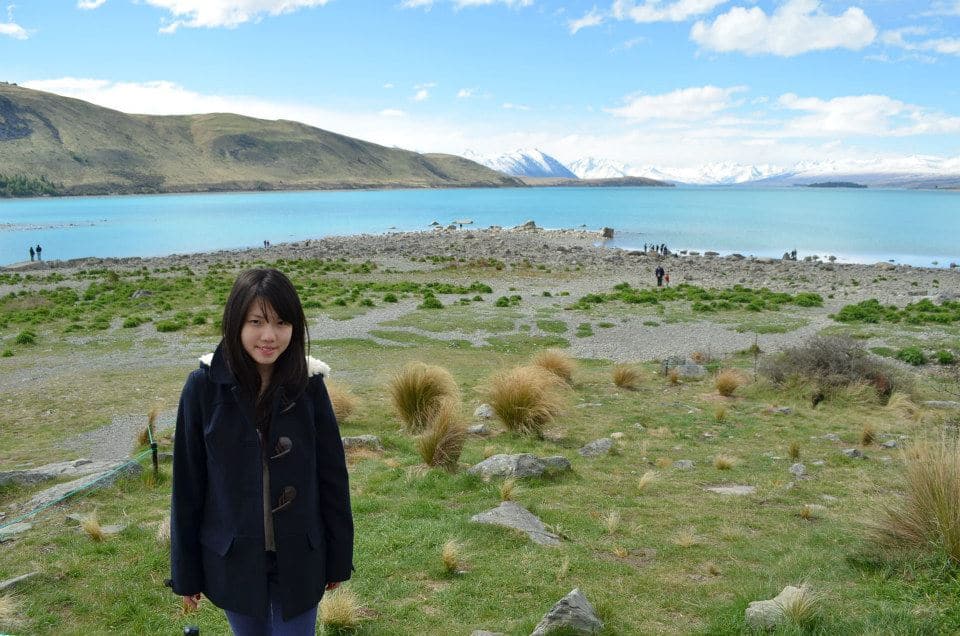 Spring in Christchurch
Where to Stay: My Hotel in NZ
I would recommend Peppers Clearwater Resort in Christchurch. The 5-star luxury accommodation comes with a classic New Zealand outdoor landscape and waterfront lifestyle. This Christchurch accommodation is set within beautiful grounds overlooking the clear, shimmering Lake Kaikainui.
Getting to NZ from Singapore
The average flight time from Singapore to Christchurch International Airport is 9 hours and 45 minutes.
Driving is the best way to get around New Zealand as the distance between attractions can get quite far.