By Expedia Singapore, on January 21, 2020
Shopping in Qatar: Where to Shop and What to Buy
A shopping paradise in the Gulf sounds appealing to anyone who fancies collecting nice things from around the world. There are plenty of traditional souvenirs, crafts and heritage items to bring home from shopping in Qatar. The journey is not complete without a visit to The Pearl, a man-made island, 15 minutes away from the city centre. This is one of the poshest place where you can find branded items from Hermes to Alexander McQueen.
Whichever type of shopper you may be, Qatar has something in store for you to bring home to your loved ones. Let's look at the list of unique Qatari items for you to sample or buy when traveling to this country.
What to Buy in Qatar

1) Dates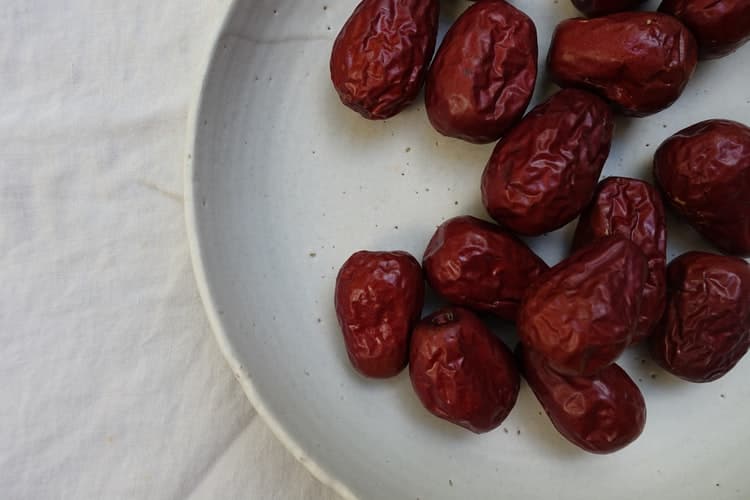 Photo credit: Mona Mok | Unsplash
Dates are sweet fruits that grow in bundles on date palms and contain many essential nutrients. It is popular in Middle Eastern culture especially during the Ramadan month as gifts or eaten during the break of fast. These sweet, fresh dates are available at the famous Souq Waqif, located in the city centre.
Sellers at the Souq are very generous as they would offer you any types of dates to try for free. They encourage customers to sample the dates inside their shop. There are many types of dates to choose such as Khudri, Zahidi, Safawi, Sufri, Shishi and Khenaizi. Once you've made your choice, the friendly seller is able to pack a mix of different kinds of dates for you to bring home.
Address: Fal Elkhair Dried Dates Shop, Souq Waqif, Doha, Qatar
Opening Hours:
Sat-Thur (9 AM-12:30 PM, 4 PM-10 PM)
Fri (4 PM-10 PM)
2) Abayas
Photo credit: The Peninsula
Women here are clad in fashionable Abayas, a flowing outer garment in the streets of Qatar. The black Abaya is the status of national dress and Qatari women wear this garment in public. It masks all marks of distinction due to wealth, status or beauty among women. This modest wear has seen changes throughout the years of a fast-growing fashion industry in Gulf. It has become more distinctive with embellishments on sleeves, and more colourful.
One of the best places to shop for Abayas is in the Mall of Qatar. The Almotahajiba store is an upscale, luxury fashion brand devoted to dressing the modern Arab women without having to compromise their identity. This fashion boutique store has stylish, classy and beautiful modest wear. During mid year sales, you'll be able to source for marked down Abayas from this local store.
Address: Almotahajiba, Mall of Qatar, Doha, Qatar
Opening Hours:
Sun-Wed (10 AM-10 PM)
Thur (10 AM-12 AM)
Fri (10 AM-11:30 AM, 1 PM-12 AM)
Sat (10 AM-11 PM),
3) Arabian Lamps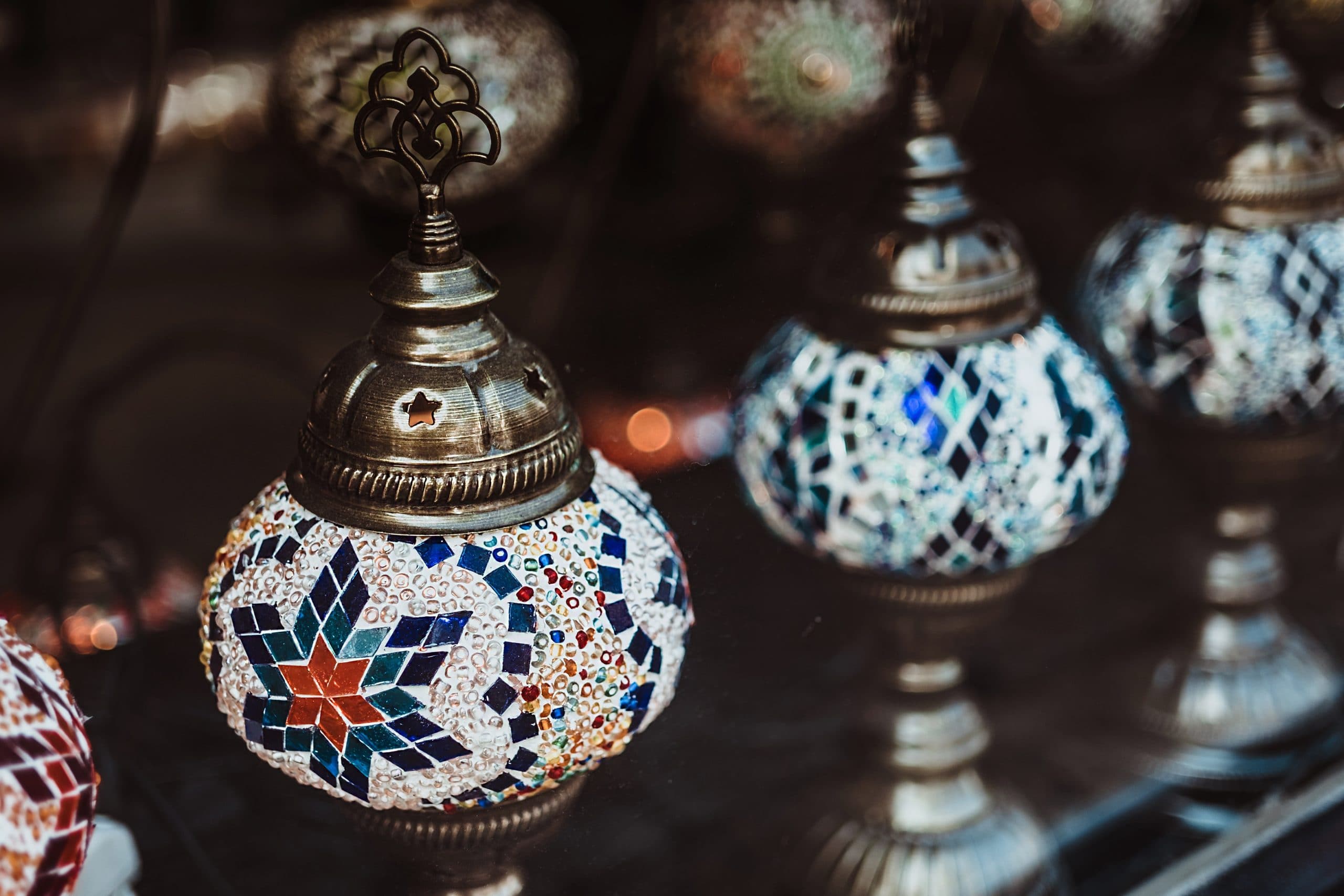 Photo credit: Maria Teneva | Unsplash
Arabian lamps are very pretty, dreamy and adds a magical touch to any room. In Qatar, you'll find plenty of unique designs to choose from, each one in bright colours, exquisite patterns and unique shapes. The small lamps are more affordable and easier to pack for your luggage. There's a lot of designs available in the markets, and you may have a difficult time choosing one (or two) from the lot.
The Shanzelize Palace, is a tiny shop with unique vintage and antique finds. There's plenty to see here and you might end up spending hours in this shop, searching every corner to uncover unique items.
Address: Shanzelize Palace, Mirqab Al Jadeed Street, Doha, Qatar
Opening Hours: Sun-Sat (10 AM-11 PM, 4 PM-10 PM)
4) Oud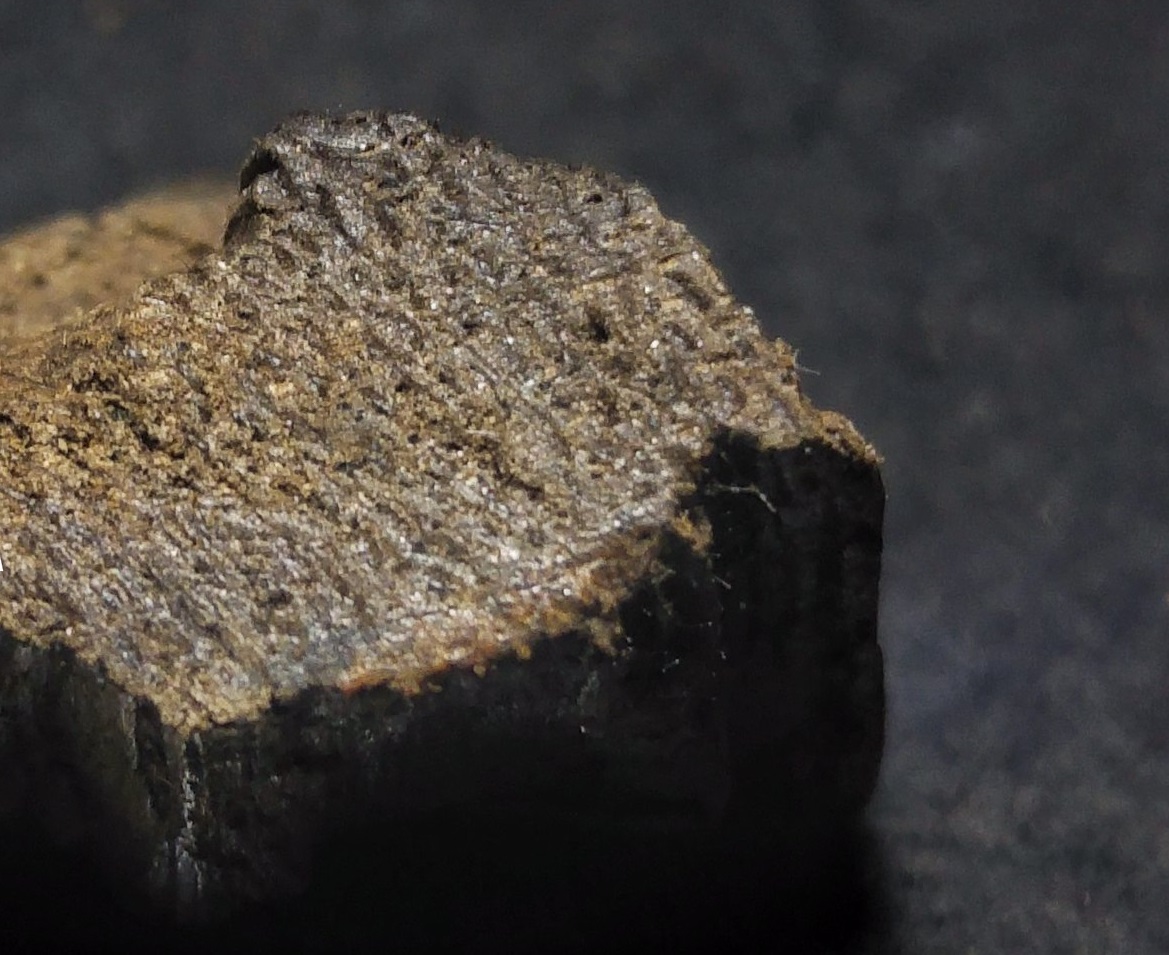 Photo credit:  Agarwood For Life™ (CC BY 2.0)
Oud or agarwood is one of the most popular scents in the market and it is the traditional fragrance of Qatar. Its warm sweetness is mixed with woody and balsamic scent which is aromatic and complex. The scent is recognizable through the streets, souqs, hotels and shopping malls.
The oud is known as the "Wood of the Gods" and is said to be expensive in some parts of the country. Travelers are able to buy the oud fragrance in many forms, either as wooden chips for burning, body oil or a bottle of perfume. As you sample each one, the scent will leave a memorable impression of Qatar during your travel journey.
Where to find it: Perfume shops in all the country's shopping malls, like City Centre, Hyatt Plaza and the Royal Plaza.
5) Arabic Sweet Treats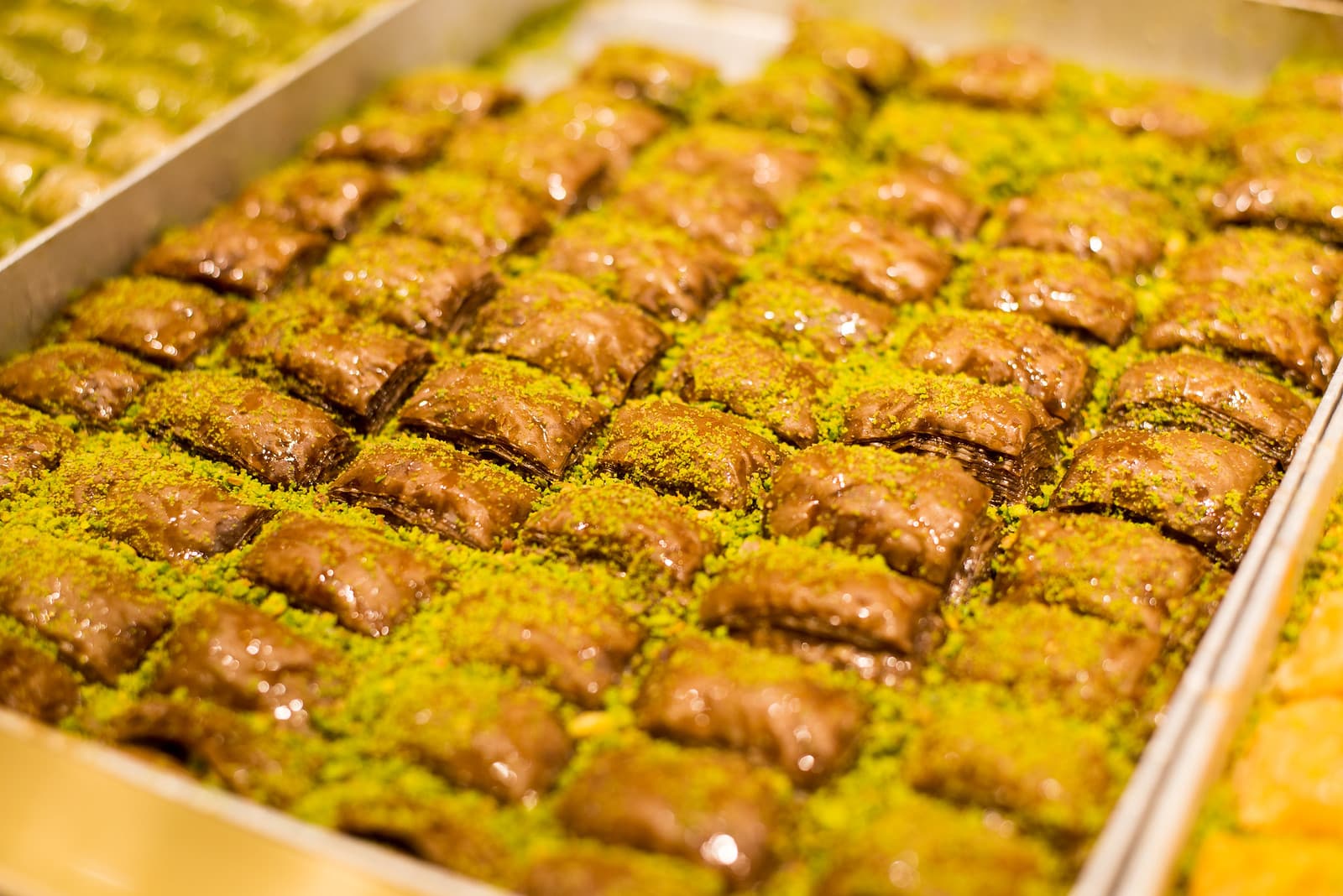 Photo credit:  Leonid Yaitskiy | Flickr
Travelers with a sweet tooth will be able to embrace the wide range of high-quality Arabic sweets that can be found in Qatar. You'll be able sample a variety of traditional desserts which are unique to Qatar, while exploring the souqs, shopping malls and cafes.
One of the popular sweets is the Bakhlava, prepared by making layers of pastry and then filling it with chopped nuts, drizzled with sweet syrup or honey to them together. There are also rose-flavoured candies stuffed with pistachios, and sweet dumplings garnished in sesame seeds for your taste-buds. If this isn't enough, you can indulge in pistachio and nut-filled dates or dates rolled with coconut, Arabic coffee to end the day.
Address:  Al Aker Sweets, Salwa Road in Doha.
Opening Hours: Sun-Sat (9 AM – 12 AM)
6) Pashminas, shawls and scarves
Photo credit:  Tommy (CC BY 2.0)
Every person needs a good pashminas, shawls or scarves which is practical and handy for any cold weather. Compared to other countries, you'll be able to find affordable pashminas in Qatar, from a wide selection of colours, patterns and qualities. Most are woven from fine cashmere wool, warm and delicate as a beach cover-up or to enhance your fancy dinner outfit.
These versatile cloth can be folded up and packed in a carry on, handbag as it is light. Therefore it is only reasonable to purchase a few, in different colours, and textures as a souvenir from your visit to Qatar.
Address: Bombay Silk Centre, Al Khaleej Street, Doha, Qatar
Opening Hours:
Sat-Thurs (9 AM-1 PM, 4 PM-10 PM)
Fri (4 PM-10 PM)
7) Shisha Pipes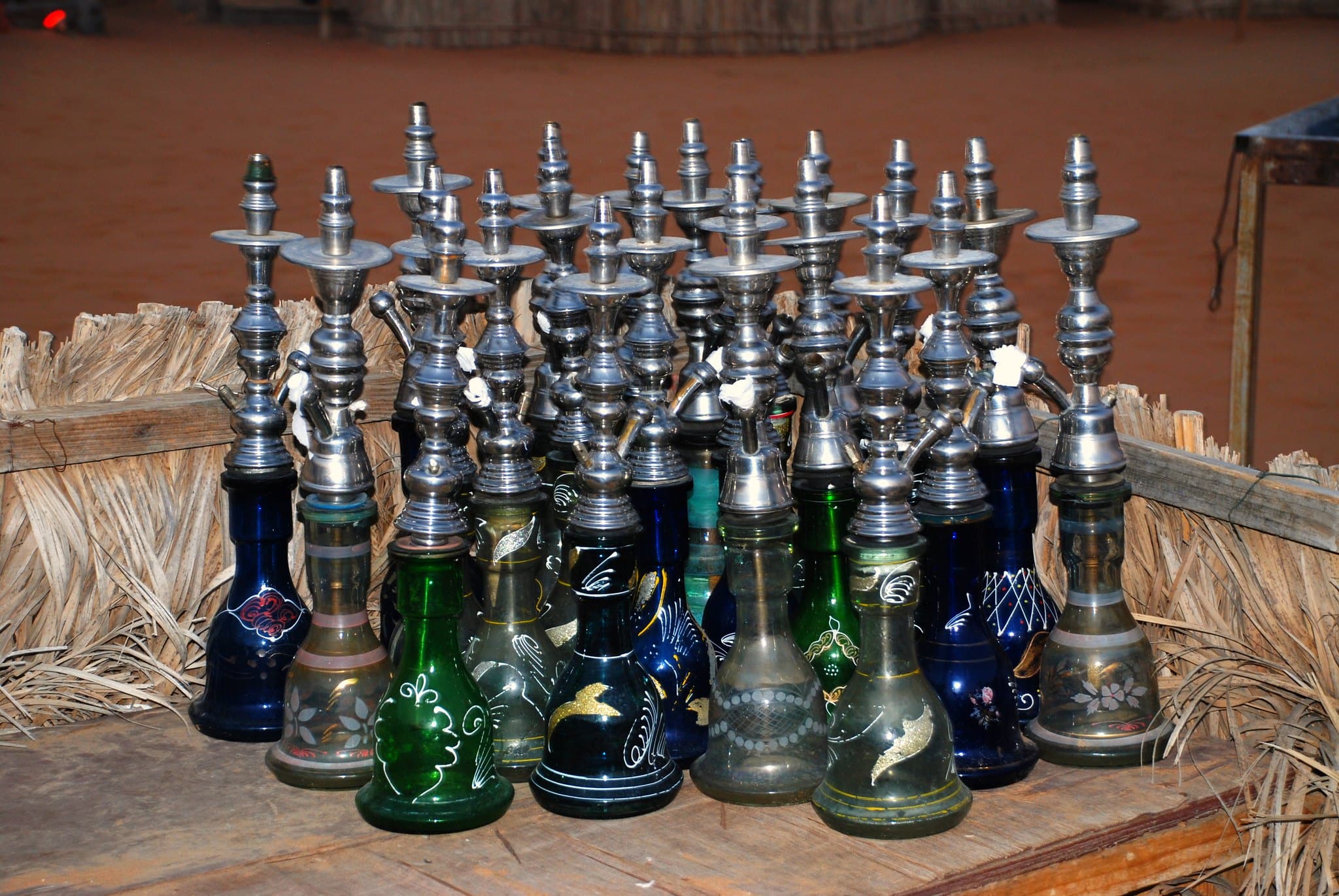 Photo credit: TravelJunction | Flickr
One of the experiences to try in Qatar is shisha smoking. It is an iconic Middle Eastern pastime and strongly tied to local Qatari culture. It consists of pipes or hookah and comes in many flavours, whether fruity or aromatic spices. You can easily find them in most Qatari homes, restaurants, parties and at dedicated shisha lounges.
There are many different kinds of shisha pipes around Qatar, from miniature ones for decorative purposes to large ones which you can use. It does not matter if you're a smoker or not as the colourful shisha makes for an authentic decorative peace and nice Qatari souvenir for friends and family back home.
Address: Souq Waqif, Doha, Qatar
Opening Hours:
Sat-Thur (9 AM-12:30 PM, 4 PM-10 PM)
Fri (4 PM-10 PM)