By David Bowden, on April 2, 2019
South Africa's Colourful Cape Town
My arrival into Cape Town brought home the significance of temperature fluctuations in South Africa weather. I had travelled from Kruger National Park in the far north of the country where the mercury topped 40o C prior to taking the two-hour flight south to Cape Town near the southernmost point of the African continent. As the aircraft approached Cape Town, surrounding mountains were dusted in snow. Snow near Cape Town was my first of many surprises in South Africa's most scenic city.
Apart from a handful of information, Cape Town was mostly unknown to me. I had seen images of the city when FIFA World Cup matches were played there back in 2010. I also knew that it was rated one of the world's most picturesque cities, so I was eager to discover more with my Cape Town itinerary.
My Cape Town Itinerary


The Twelve Apostles facing the Atlantic Ocean is a Cape Town landmark.
Meeting of Two Oceans
The west Cape Town faces the Atlantic Ocean while parts on the east, have an Indian Ocean aspect. It was late afternoon by the time I arrived. I hadn't planned any Cape Town activites, so the only thing on my agenda was to transfer to my hotel overlooking the Atlantic Ocean and relax over dinner. My plan for the next day was to explore the peninsula south of the city.
The hotel was located in Camps Bay, a smart seaside suburb with bars, restaurants and upmarket residences. Twelve Apostles Hotel (named after a range of mountains facing the Atlantic Ocean and behind the famous Table Mountain) is one of the best Cape Town hotels, offering the ideal retreat as the seaside views were amazing.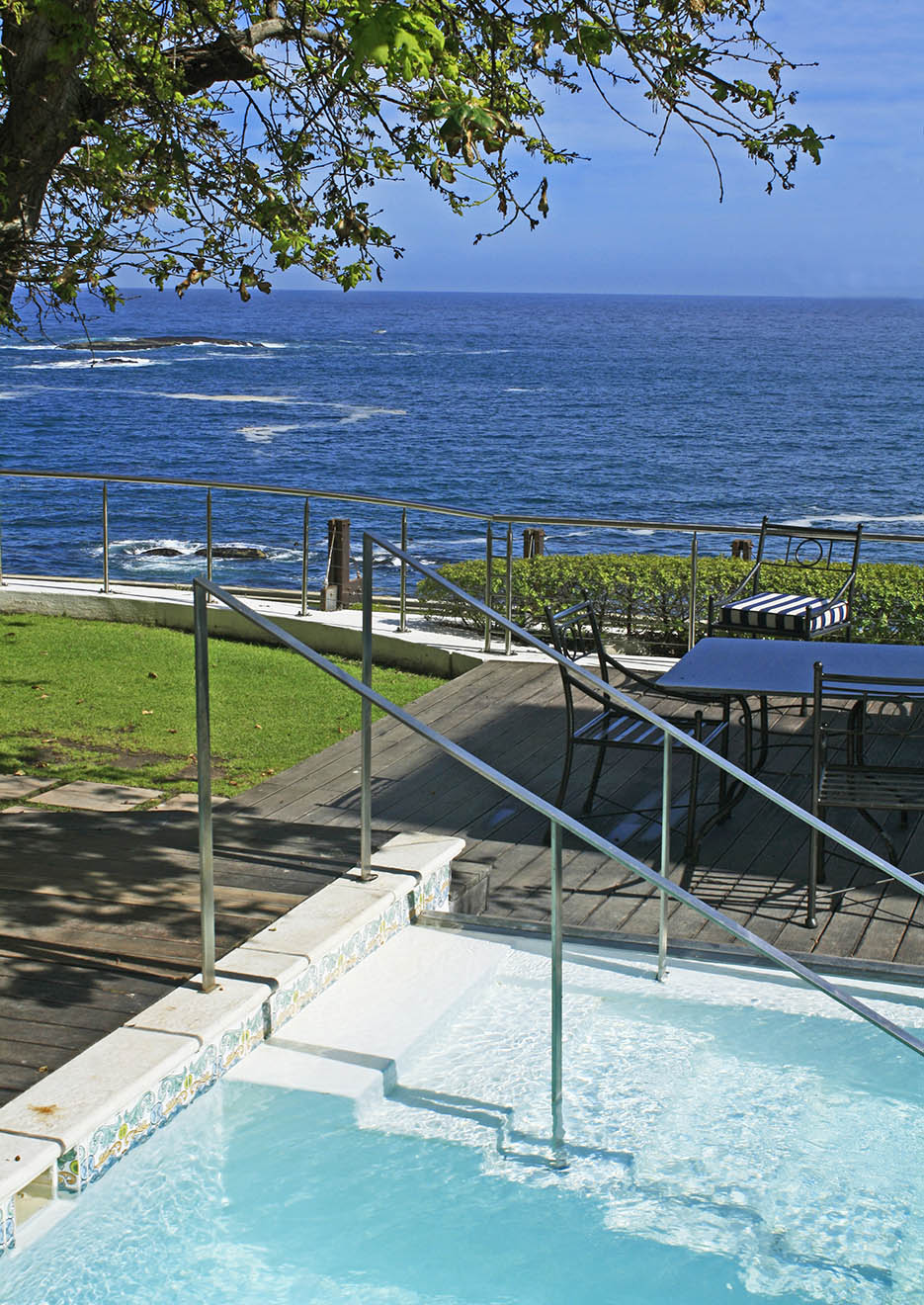 Twelve Apostles Hotel has spectacular views over the Atlantic Ocean.
The hotel's Leopard Bar is one of the world's best located bars. Situated on top of the hotel, its open verandah provided magical views. After a few cool Castle beers, it was the time to adjourn below to Azure Restaurant which serves impressive international cuisine such as risotto and crayfish and Bea's double-baked cheesecake but a local dish Cape Malay chicken curry captured my attention.
Picturesque Peninsula
The region has a picturesque landscape with the famous Table Mountain as the most famous Cape Town attractions. There's also the 12 Apostles Range and rugged beaches along the Atlantic Ocean and False Bay on the eastern, Indian Ocean seaboard. Views are excellent from many vantage points especially from the 1,087m-high summit of Table Mountain overlooking the city and the two coastlines. While most visitors drive to Table Mountain to peer down, I was content to admire my coastal view up to the summit.
Cape of Good Hope
Cape Peninsula extends from Cape Town southwards to the Cape of Good Hope, the southernmost point of the African continent. Its rugged coastline, fishing ports like Hout Bay, villages, beaches and national park makes it a popular recreation and tourist destination.
I decided to hire a car as the roads looked good and not too busy. It was a leisurely drive with a rough plan to take in parts of the peninsula. However, at the extreme tip, it's a long drive and would have made the trip too rushed.
My first port of call on my Cape Town itinerary, as it were, was Hout Bay, a fishing village famous for its crayfish. Boats depart from the wharf to a nearby seal colony. With so many fishing boats lining the docks, the seals can also be seen in the harbour. I chose to watch and photograph them from the wharf.  While it wasn't lunch time, famous outlets like Snoekies on Hout Bay already had a queue out the front door. I already had plans for fish and chips elsewhere.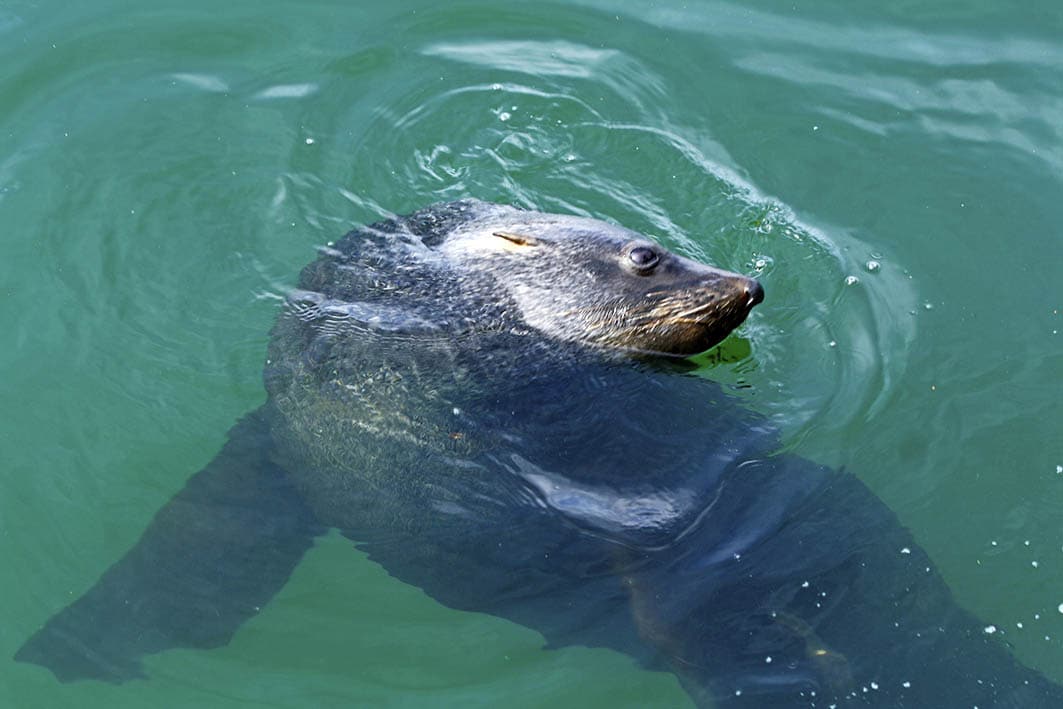 Cape Fur Seals are easily seen swimming around the docks at Hout Bay.
The journey along Chapman's Peak Drive had numerous twists and turns as it followed the contours of the land. The traffic was not heavy so it was possible to frequently stop at designated viewing areas to admire the rugged coastline. I also learned that it is one of the world's great road journeys.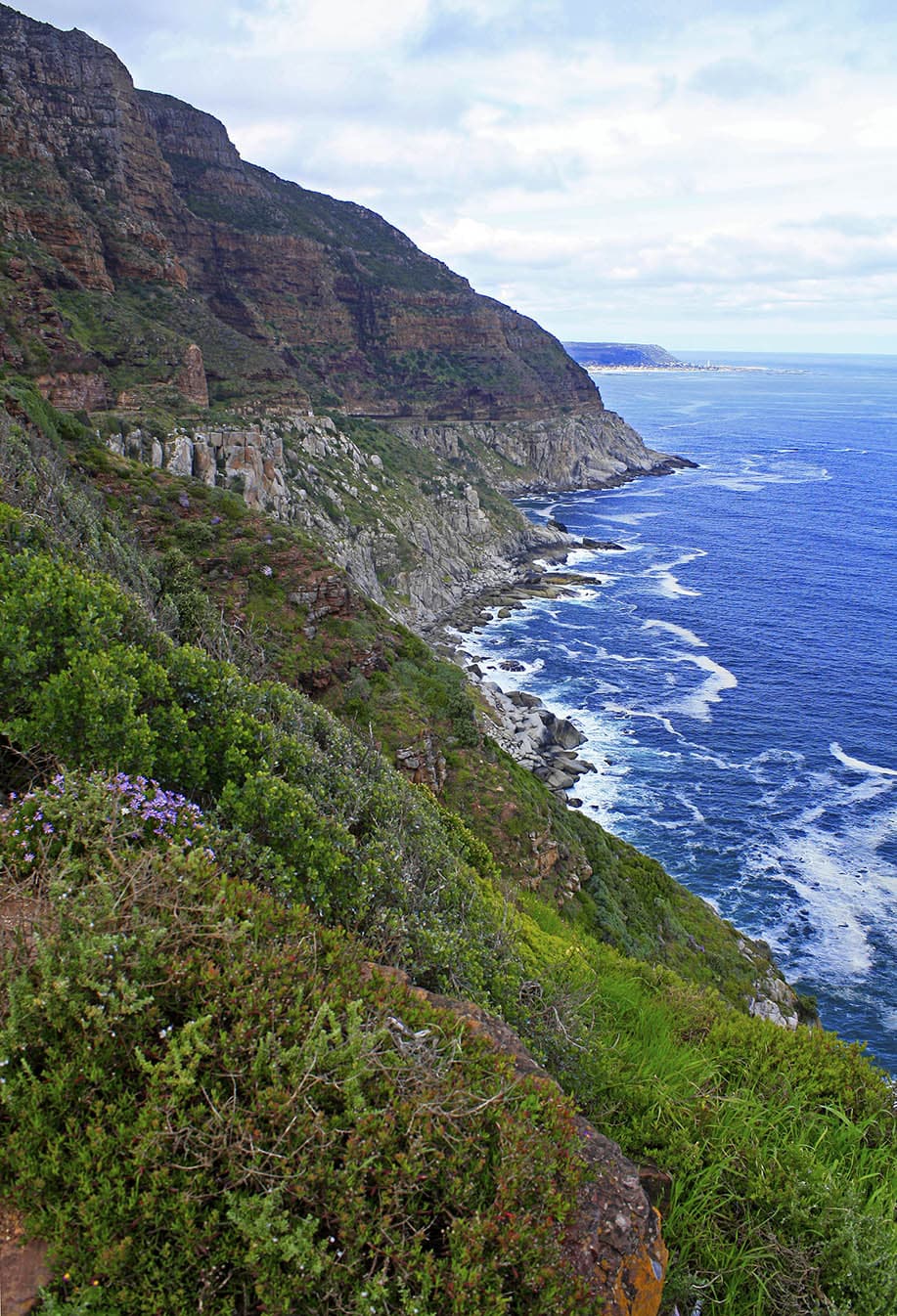 Chapman's Peak Drive grips the coast but with several photographic stops.
Penguins Parade
My arrival into Simon's Town on False Bay was perfect as it was lunchtime. This is one of South Africa's oldest settlements and therefore with a colourful history dating back to 1687. Muslims arrived here from the East Indies. There is a mosque in town along with a delightful and historic streetscape.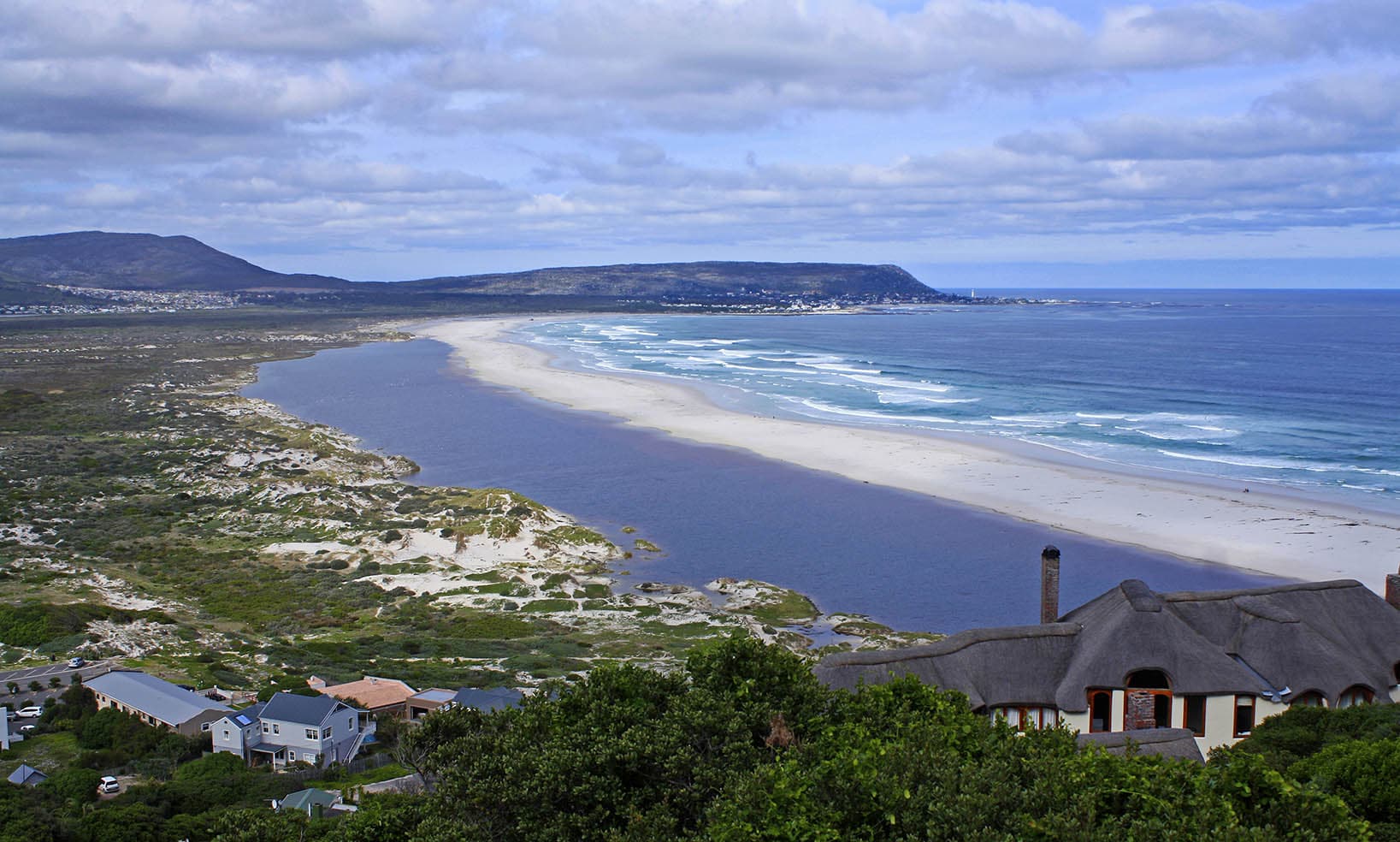 False Bay to the southeast was named as many sailors mistook it for Cape Town's Table Bay.
Restaurants and cafés line the street and the foreshore where fish n' chips are readily available for the hungry hordes of tourists who flock here.
Simon's Town is a historic seaside town south of Cape Town and accessible by train.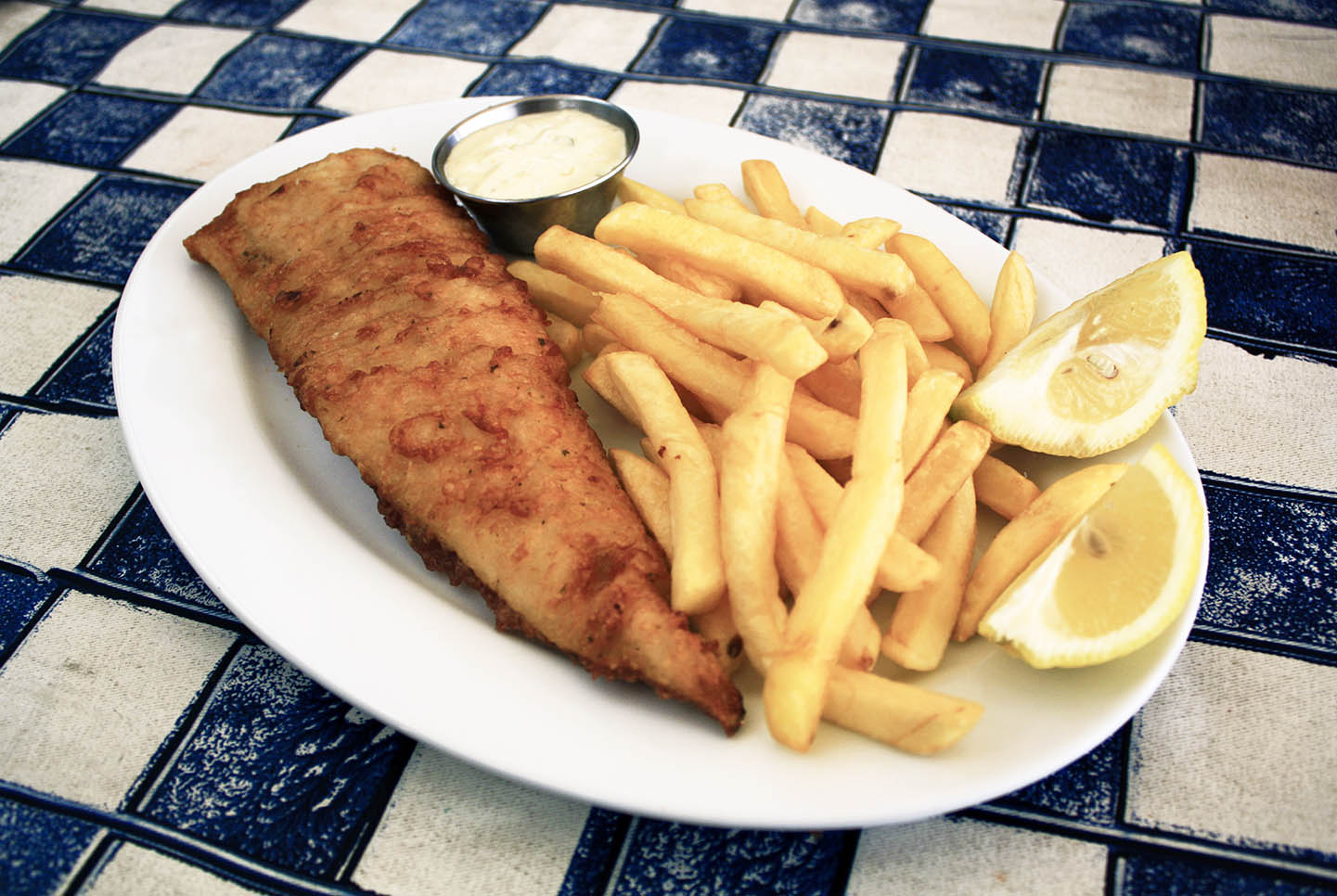 Fish n' chips in Simon's Town is the perfect lunch in coastal Simon's Town.
Many come to observe the playful African Penguins that swim ashore to roost in the sand dunes. While I wasn't counting, the rangers claim some 3,000 penguins parade freely along the beach. A well-organized people/penguin management with viewing platforms ensure the penguins parade freely.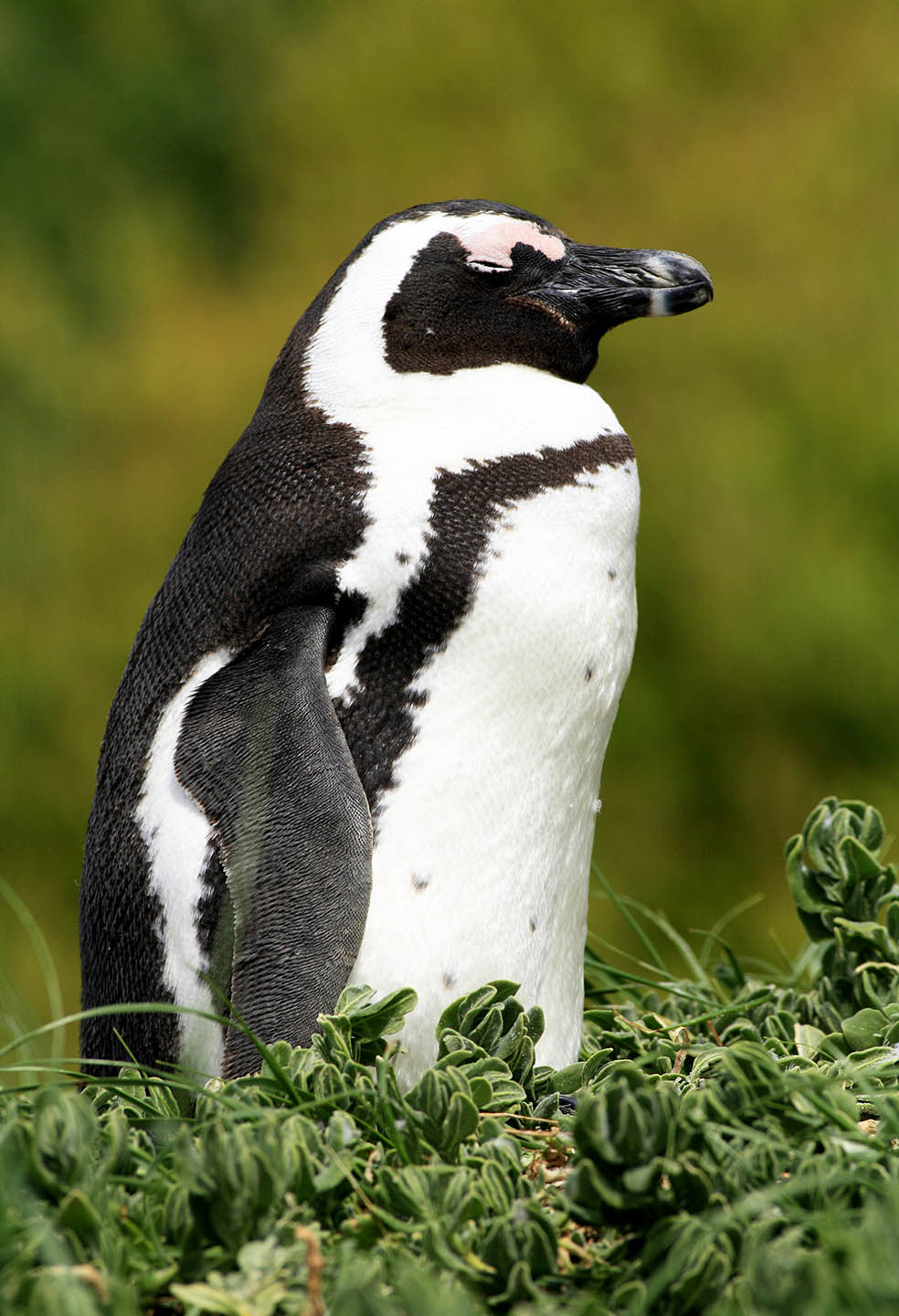 Visit the colony of African Penguins in Simon's Town.
Vines and Fairways
South Africa is a renowned producer of wines and visitors to Cape Town don't have to travel far, as there are wineries located to the south of the city in a district called Constantia, north of Simon's Town. Klein Constantia Winery produces several exciting styles made mostly from Sauvignon Blanc and Merlot grapes along with their iconic dessert wine, Vin de Constance. The latter has attained cult status as it was a favourite of Napoleon who even ordered it from his exile on St. Helena Island.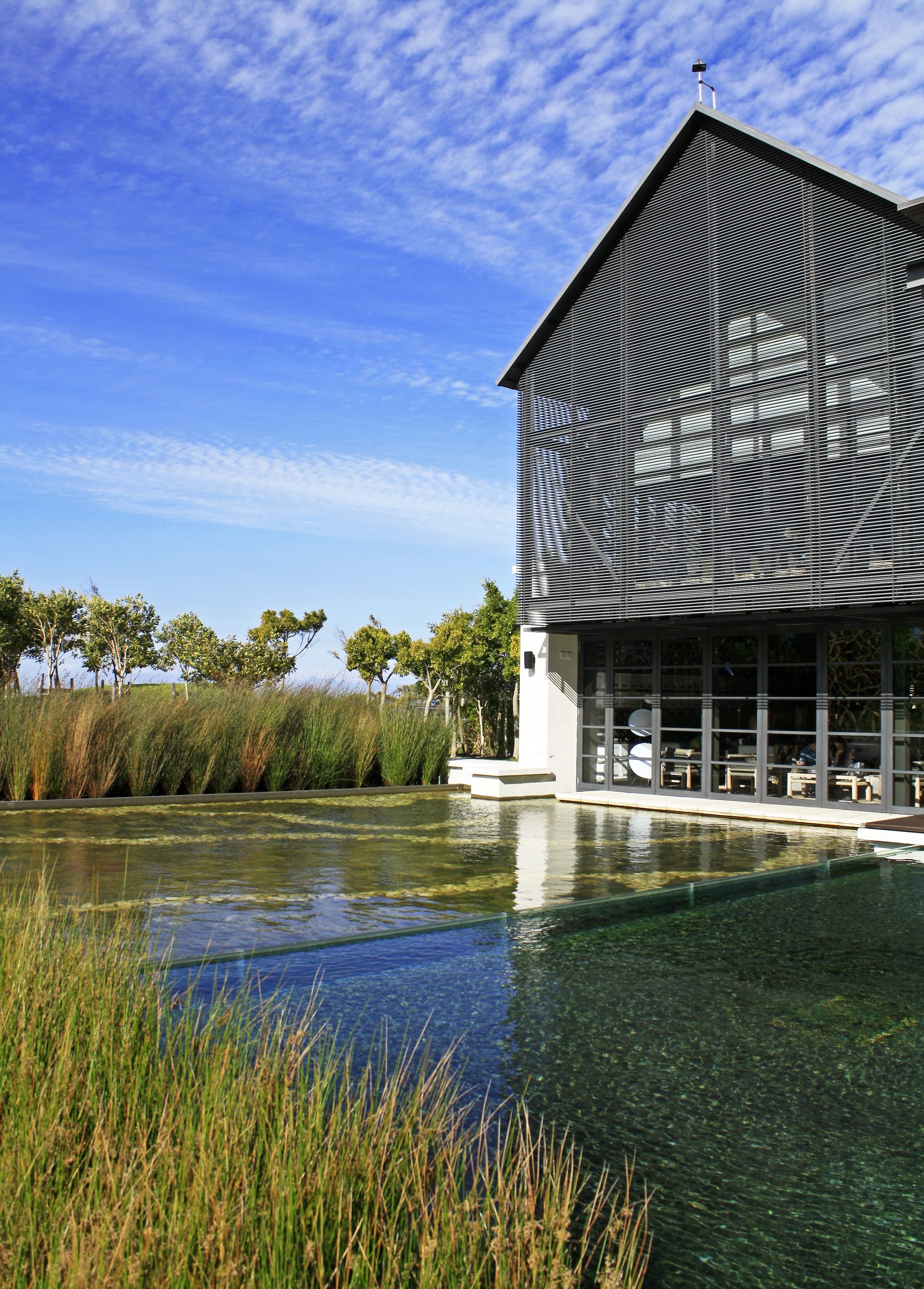 Visitors to Steenberg Farm can taste wine at Steenberg Winery and dine in Sixteen82 Restaurant. It's definitely a highlight of South Africa holidays.
Steenberg is an integrated lifestyle estate with a dramatically picturesque 18-hole championship golf course at the base of the Steenberg Mountains in the Constantia Valley.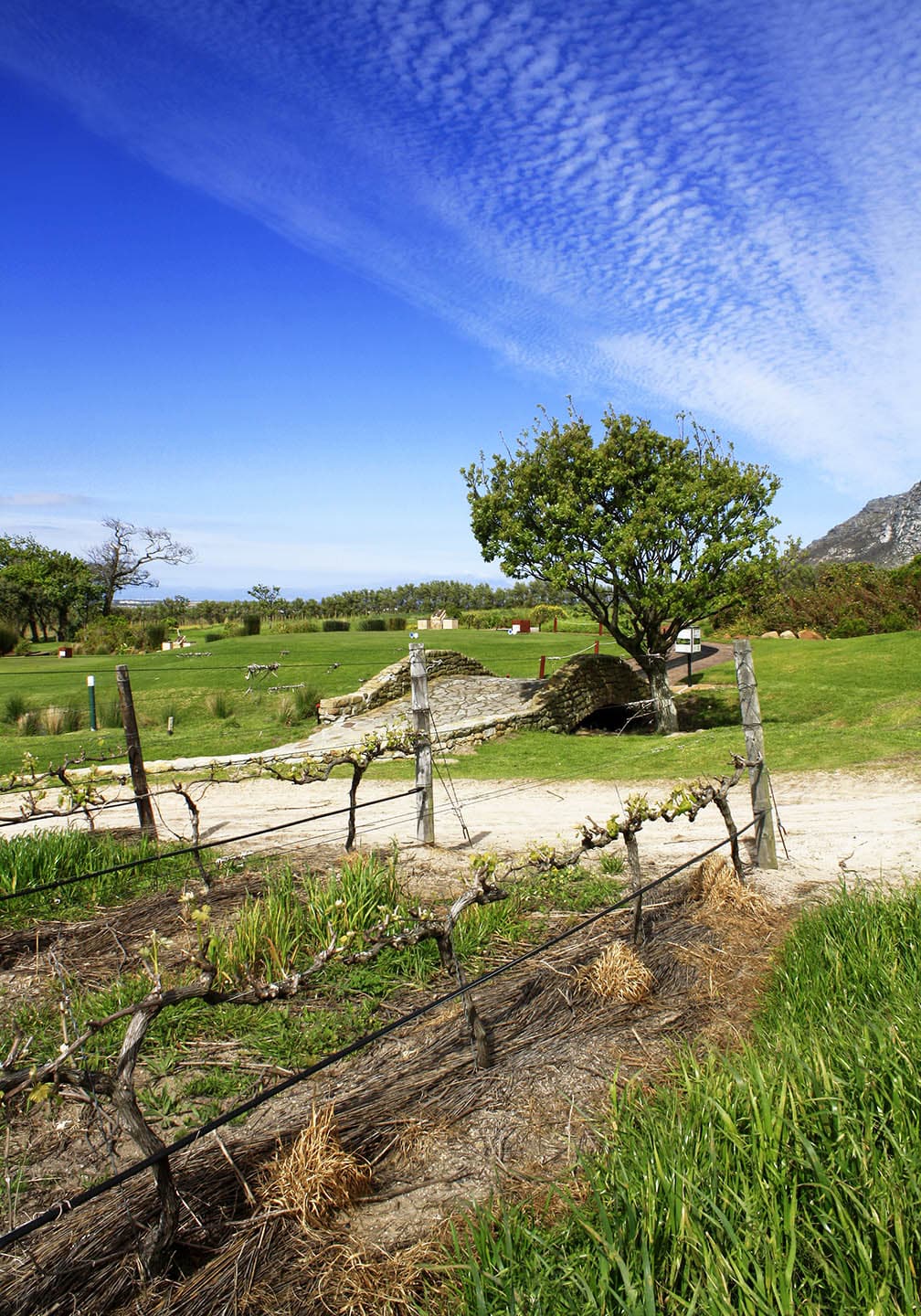 Grape vines are planted along the fairways Steenberg Golf Club.
Luxurious estate homes and grapevines line the fairways, golfers relax in the stylish Cape Dutch styled clubhouse. Visitors can also wine and dine at Bistro Sixteen82 in the estate vineyard.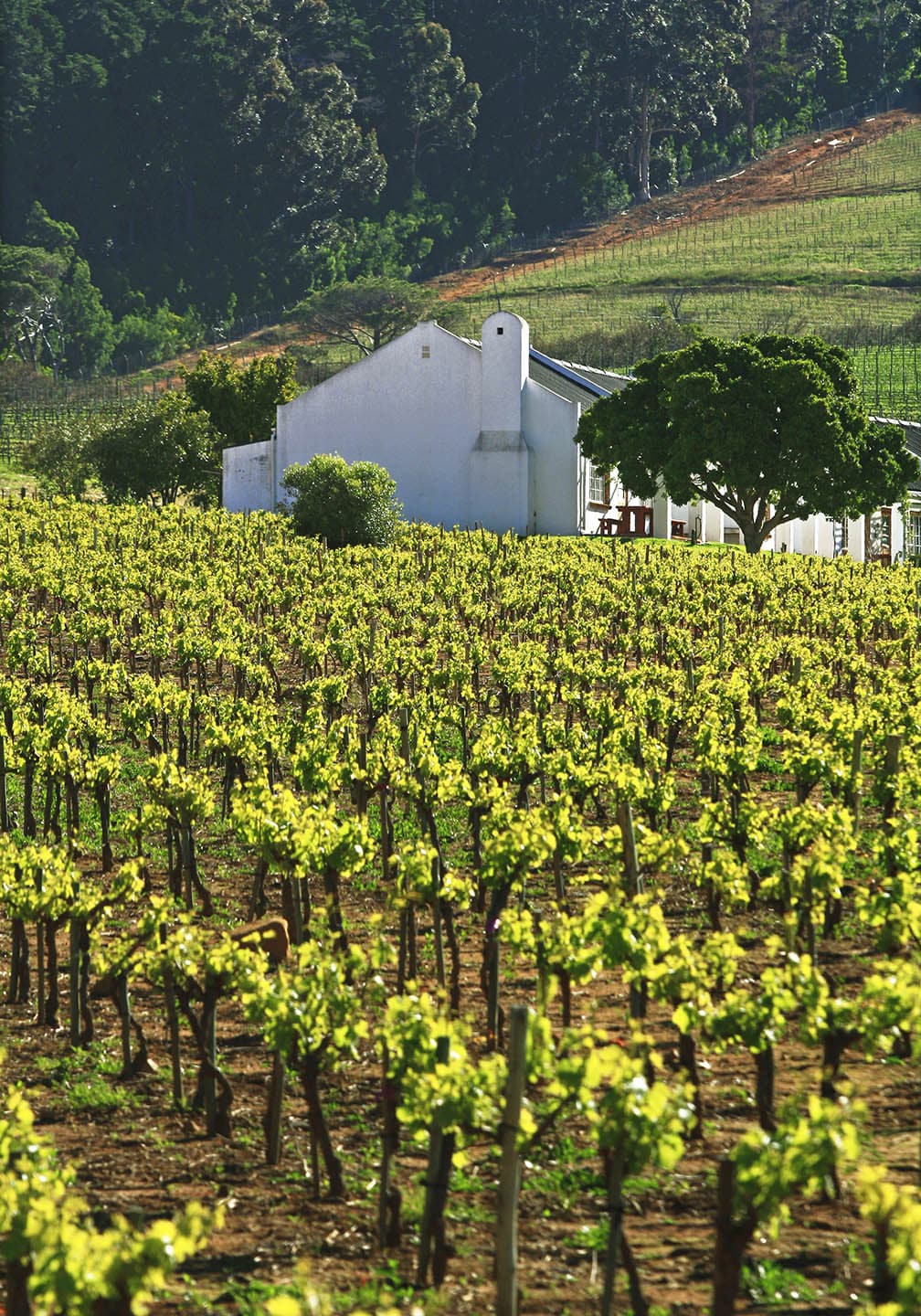 Vineyards like Klein Constantia offer provide the opportunity to sample and buy wine.
Malaysian Connection
On the way back to the Twelve Apostles Hotel, a visit to Bo'Kaap in central Cape Town was an essential stop. Cape Town is a multicultural city and home to four million native Africans as well as European migrants mostly from Britain and Holland who first arrived in the 16th century. An important community in the city's cultural fabric is the Cape Malays who came from Malaysia and other parts of Asia to work and ultimately to settle here. Bo'Kaap near Signal Hill is where many still live in ornately decorated buildings.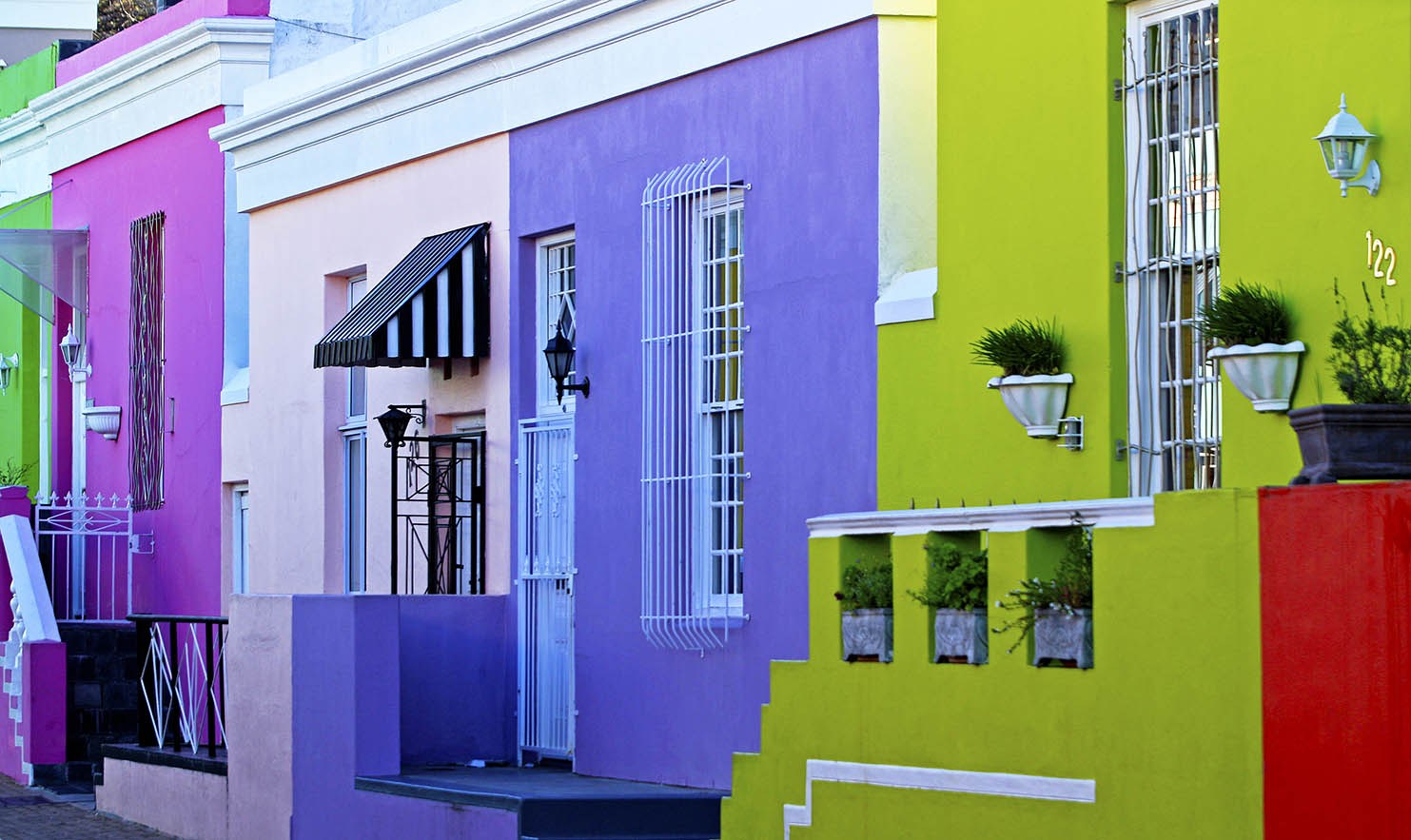 Many parts of Cape Town are colourful but none more than Bo'Kaap with its Malay heritage.
Getting About South Africa
Several airlines including Qatar, Swiss Air and Lufthansa, fly from Singapore to Cape Town Airport with 1 stop.
There's also a connection from Kuala Lumpur being on Air Mauritius. Even this necessitates an overnight stay but staying on the tropical island of Mauritius located in the Indian Ocean island should be seen as an added bonus.
Hiring a car for a self-drive holiday is a manageable proposition in Cape Town, although tours are available.
[button icon="entypo-flight" url='https://www.expedia.com.sg/Cheap-Flights-To-Cape-Town.d6046820.Travel-Guide-Flights' fullwidth='true'] Flights to Cape Town [/button]
Where to Stay in South Africa
Twelve Apostles Hotel and Spa is a magnificent five-star property located at Camps Bay facing westward across the Atlantic Ocean. It is one of the city's finest with luxurious rooms and private balconies.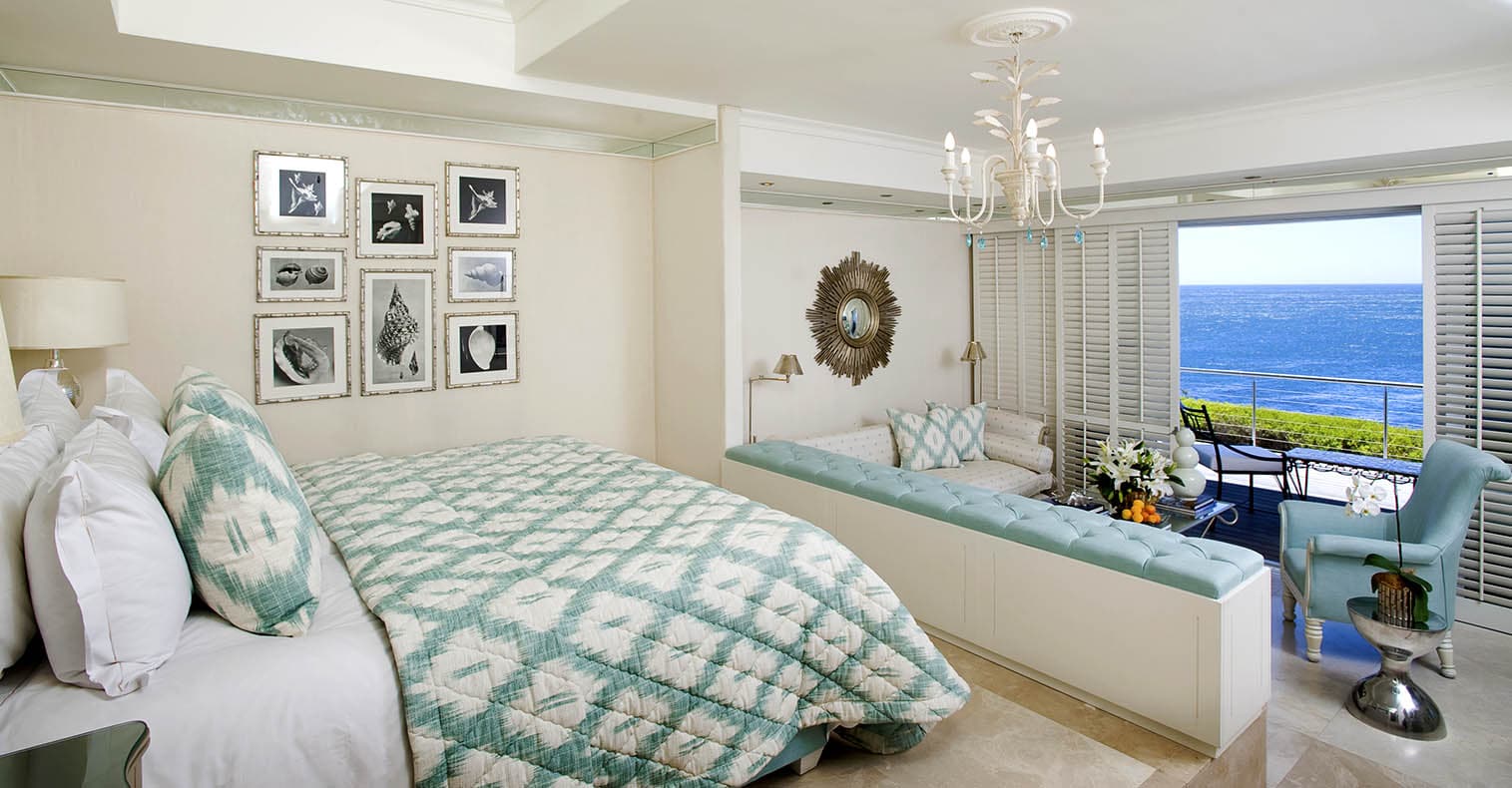 Twelve Apostles Hotel has spectacular views over the Atlantic Ocean.
The Fritz Hotel is a good budget choice that is less than 2 km from the popular Victoria.
[button style='blue' icon="entypo-suitcase" url='https://www.expedia.com.sg/Cape-Town-Hotels.d6046820.Travel-Guide-Hotels' fullwidth='true'] Find Hotels in Cape Town [/button]