By Expedia Globetrotters, on October 30, 2015
9 Days in Austria – Itinerary
The hills might be alive with the sound of music, but there's plenty more to excite your senses in Austria. From skiing to running naked into hot springs to visiting the birthplace of Mozart, here's how to enjoy 10 of your precious winter days in Austria.
Days 1-4: Strap on the Skis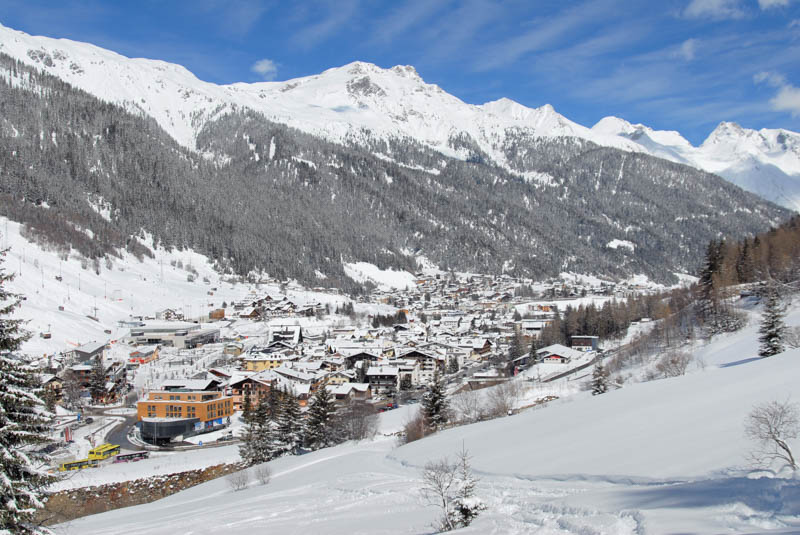 There are six ski areas all within a couple of hours from Vienna (your first port of call). Semmering is the best known, has a vertical of just under 1000m and is roughly an hour's drive from Vienna.
Mönichkirchen – Mariensee, an hour southwest of Vienna, is another popular, small resort with a 967m drop, and Sankt Corona am Wechsel is also just as close on the Lower Austria border with Styria. Snuggle up at nights with panoramic views and well-deserved mugs of glühwein. Bliss.
Day 5: Get to Grips with Vienna
When you've hung up the skis, it's time to head back to Vienna for a dose of culture. Birthplace of the waltz, there are also some great performances at the State Opera, the Konzerthaus and the Musikverein during the winter months.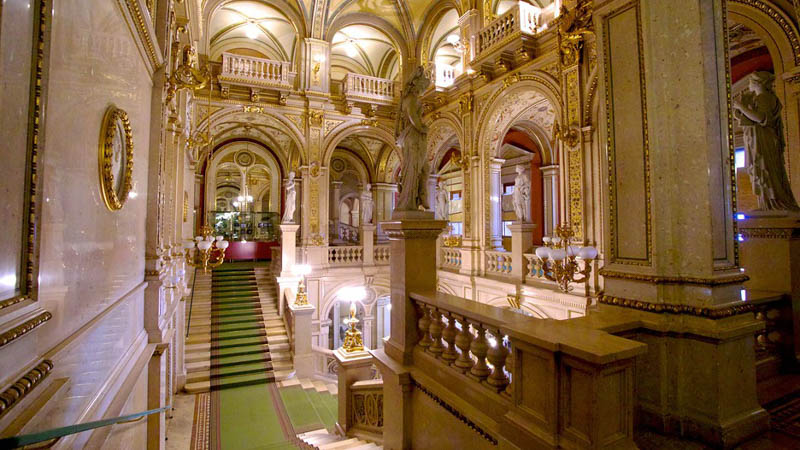 Book your tickets to the shows when you first arrive to ensure you get good seats. Buttering up ticket sellers with some local lingo like "gruss gott", which means "hello" might help seal the deal.
Explore Vienna on foot by taking a walk along the Ringstrasse (Ring Road), originally erected during the 13th century to replace the city walls. An afternoon stroll will take you past historical sights and buildings like the Neo-Renaissance-style State Opera, the Parliament, the new baroque Burgtheater and the Museum of Fine Arts – worth a stop inside.
Day 6: Ride the Big Wheel
If Jack Frost won't stop nipping at your nose on a wintry Vienna morning, it's warm inside the Imperial Butterfly House – a great place to escape for the morning.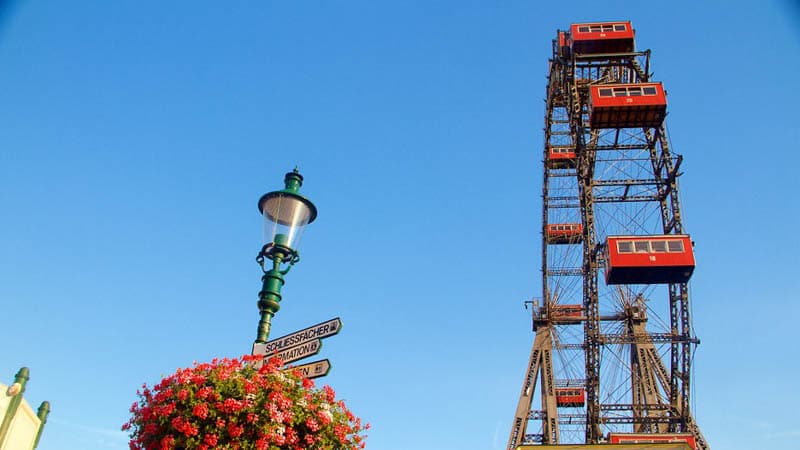 The art-nouveau style in here looks even more beautiful with the 400-plus tropical butterflies and rainforest setting. Take your time, then head out for another stroll, picking up a coffee from Café Central, once frequented by Freud.
[quote]Top tip from a traveller: "When I was in Vienna, someone told me about Jenseits, which is a hidden bar that used to be a brothel. You have to ring a doorbell to be allowed in and the bar staff always took ages to make a drink, but somehow it all added to the feeling of being somewhere a bit special and different. Didn't take long for us to pack out the dance floor either." – Jenseits: Nelkengasse 3, tanzcafe-jenseits.com[/quote]
To fly as high as a butterfly and set your eyes on the Danube River, head to the Riesenrad (Giant Wheel) – once the tallest extant Ferris wheel in the world! After this, head back to your hotel to get ready to catch your evening arts or theatre performance.
Day 7: Set Your Sights on Salzburg
Trains from Vienna to Mozart's city, Salzburg, take approximately 2.5 hours and run almost 24 hours a day. It's the most popular way to see the stunning sights along the way, and in winter, a snow-covered Salzburg is as enchanting as a scene from a storybook.
Go early to give yourself more time in the city. Once you've settled into your hotel, grab some lunch, then it's time to look around.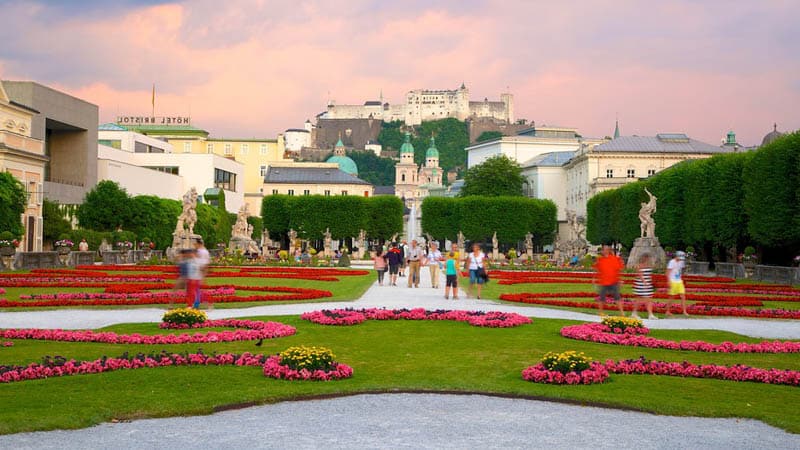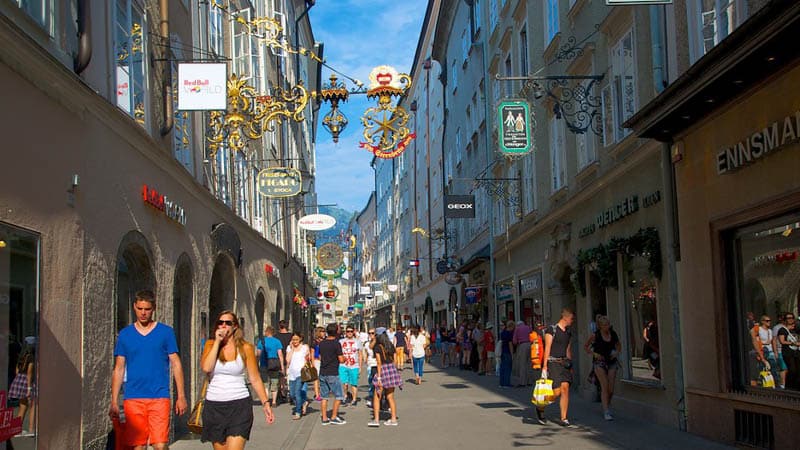 Spend the first afternoon wandering the streets and checking out the festively decorated shops of Getreidegasse and the Goldgasse. You won't be able to miss the markets in peak travel season.
Salzburger Christkindlmarkt am Domplatz is the most famous Christmas market and starts welcoming shoppers five weeks before Christmas. You might have to deal with crowds, but it's worth it for the caramelised nuts, traditional Lebkuchen and steaming mugs of glühwein for dinner.
Don't forget to rug up!
Day 8: Go From Tourist to Local
You could participate in the usual tourist activities today, like visiting Mozart's house and taking The Original Sound of Music tour. We know you would have researched these already, but our advice for Mozart's place is to get there early. It's smaller than you think.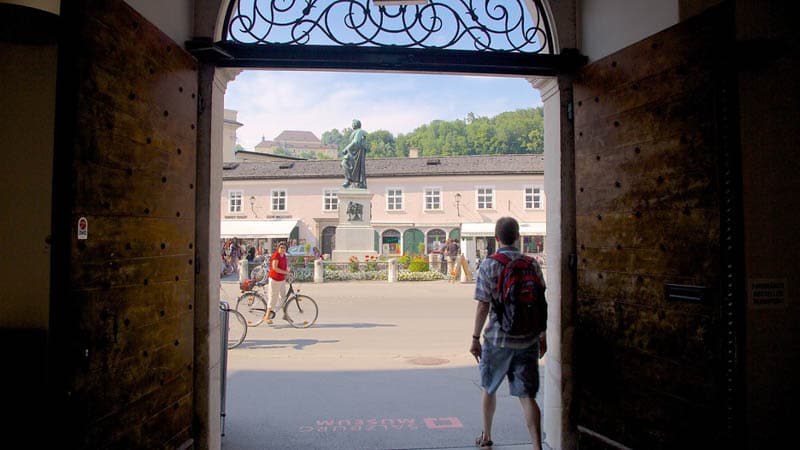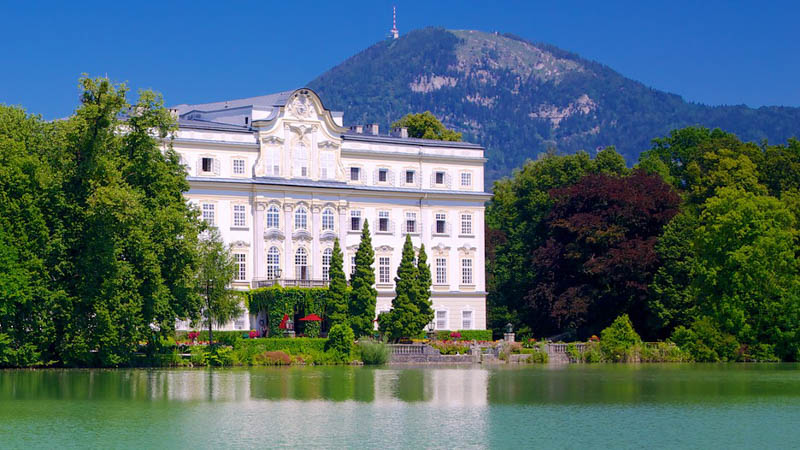 Today is all about doing what the locals do, and they really enjoy running naked through the snow into a sauna. The Felsentherme is a gargantuan spa resort featuring different spa zones, geysers and a thermal waterfall. Sitting in the clouds, surrounded by Gastein's mountains, you might be freezing your bits off at times but the scenery is mind-blowing.
Day 9: Feast on Tradition
You might enjoy some shopping time today since you've already done your reconnaissance of what's on offer. Once you've dropped your bags back at the hotel, check out a Salzburger Adventsingen – a nativity play performed by local kids in regional dialects.
Who says you can't make lunch and dinner last all afternoon? A great way to experience the variety of tastes in Salzburg is to restaurant-hop along Getreidegasse.
Try having something different in each place (with a few drinks in between). A German appetizer, a Japanese soup, a French salad and a Chinese dessert – all these things are possible and each comes with a different atmosphere.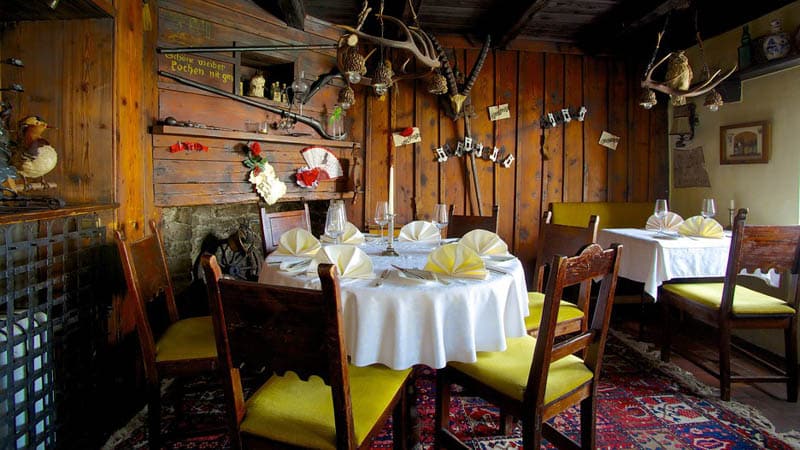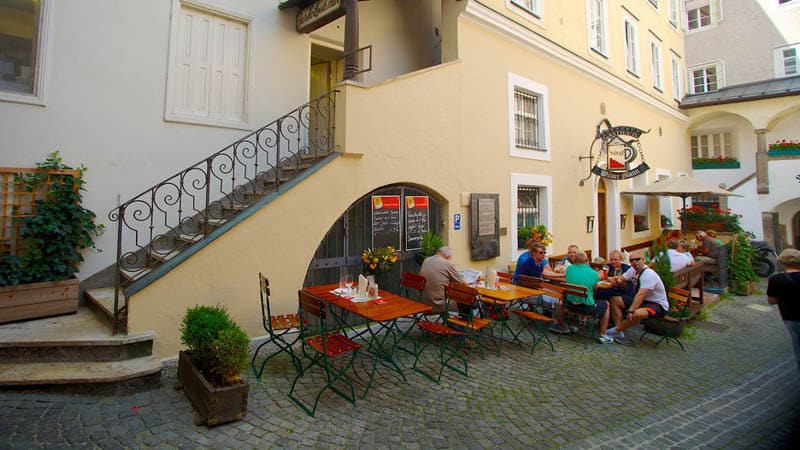 Restaurants in Getreidegasse
Got more time? You could take another three or four days to head from Salzburg to Hallstatt, explore the Danube Valley, Tyrol and Bavaria, or even take a daytrip to Bratislava. Once you've said "gruss gott" to Austria, you won't want to say goodbye.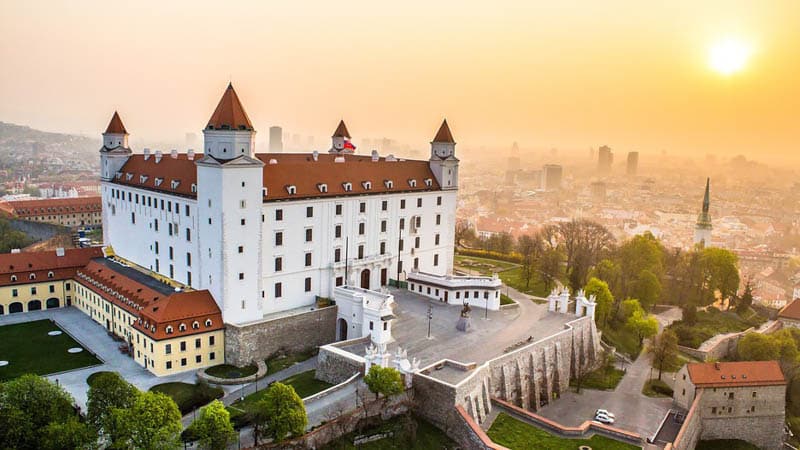 Bratislava, Slovakia
[tabs]
[tab title="When to go" icon="entypo-light-up" ]
Weather in Austria: If skiing is on your agenda in Austria, peak travel season is between Christmas and late March. For the warmest weather, come back between May and September when temperatures are perfect for planning hikes and other outdoor activities away from the slopes.
Best time to visit Austria: Salzburg gets quite busy and prices go up in August around the Salzburg Festival. The same applies to Vienna in May and June for The Wiener Festwochen (Vienna Festival). If you don't like crowds, always check exact dates for festivals in Austria before you book.[/tab]
[tab title='Where to Stay' icon='entypo-suitcase']
The Palais Hansen Kempinski Vienna is a gorgeous hotel featuring 152 soundproof rooms in Vienna's bustling historical district. Being a family-friendly hotel, you and your crew can make the most of two restaurants, free Wi-Fi, a full-service spa and a great indoor swimming pool.
The family-friendly Hotel Goldgasse in Salzburg will put you in walking distance to the Salzburg Cathedral, St. Francis Church and Fortress Hohensalzburg. We love the themed rooms, all decorated differently. Ask for the airplane room. They'll know what you mean. [/tab]
[tab title="How to Get There" icon='entypo-address']
Lufthansa and Singapore Airlines offer flights from Singapore to Vienna (VIE) with a stopover in Frankfurt. The flight takes just over 16 hours. [/tab]
[tab title="Visa Requirements" icon='entypo-book'] Singaporean, Malaysian, Australian and New Zealand passport holders can stay up to 90 days in Austria without a visa. If you have an EEA (EU Member States, Iceland, Liechtenstein and Norway) or Swiss passport, you won't need a visa. [/tab]
[/tabs]
Image Credits: Getty Images, Shutterstock