By Marisse Gabrielle Reyes, on January 12, 2018
How to Enjoy the Epicness of Travelling Iceland, on a Budget
If you're a budget traveller looking to optimise your travel experiences, point your compass to Iceland this year. The main draw of this land is its natural beauty, which includes breathtaking thermal lagoons, natural light shows, geysers, glaciers and wildlife-spotting. Most of these attractions are gifts from Mother Nature – meaning that they're completely free. Read on to learn how to make the most out of your buck in this beautiful country.
Amazing Things to do in Iceland on a Budget
Try not to get wet at the Strokkur Geyser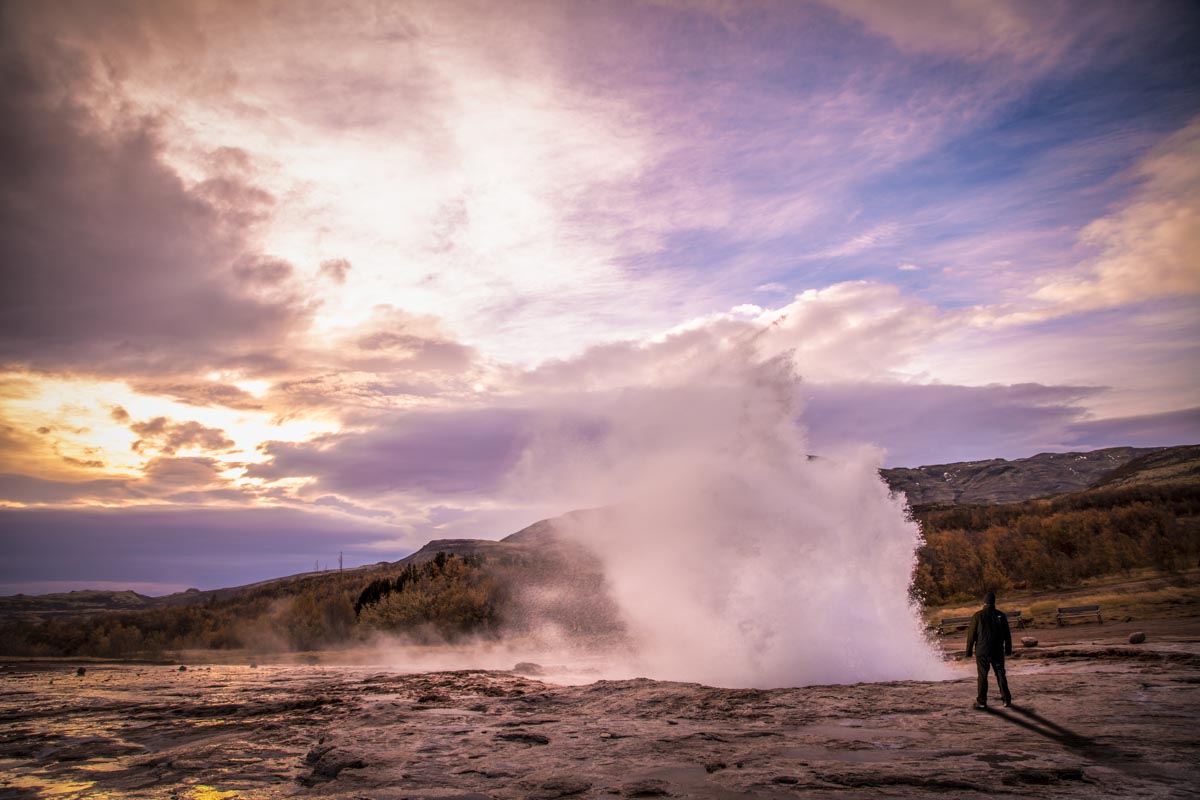 Photo: CC BY-SA 2.0 | Andres Nieto Porras
Located in the Þingvellir National Park in the Haukadalur valley is the Strokkur Geyser, one of Iceland's most famous geysers. Easily one of the best natural attractions in the Golden Circle, this mighty natural wonder spurts up water approximately ever eight minutes at over 30 meters high. Take your photos and then explore the surrounding areas which are rich in mud pools, fumaroles and the well-loved Geysir Hot Spring Area. Major plus points for this attraction as it's completely free of charge!
Take in the Northern Lights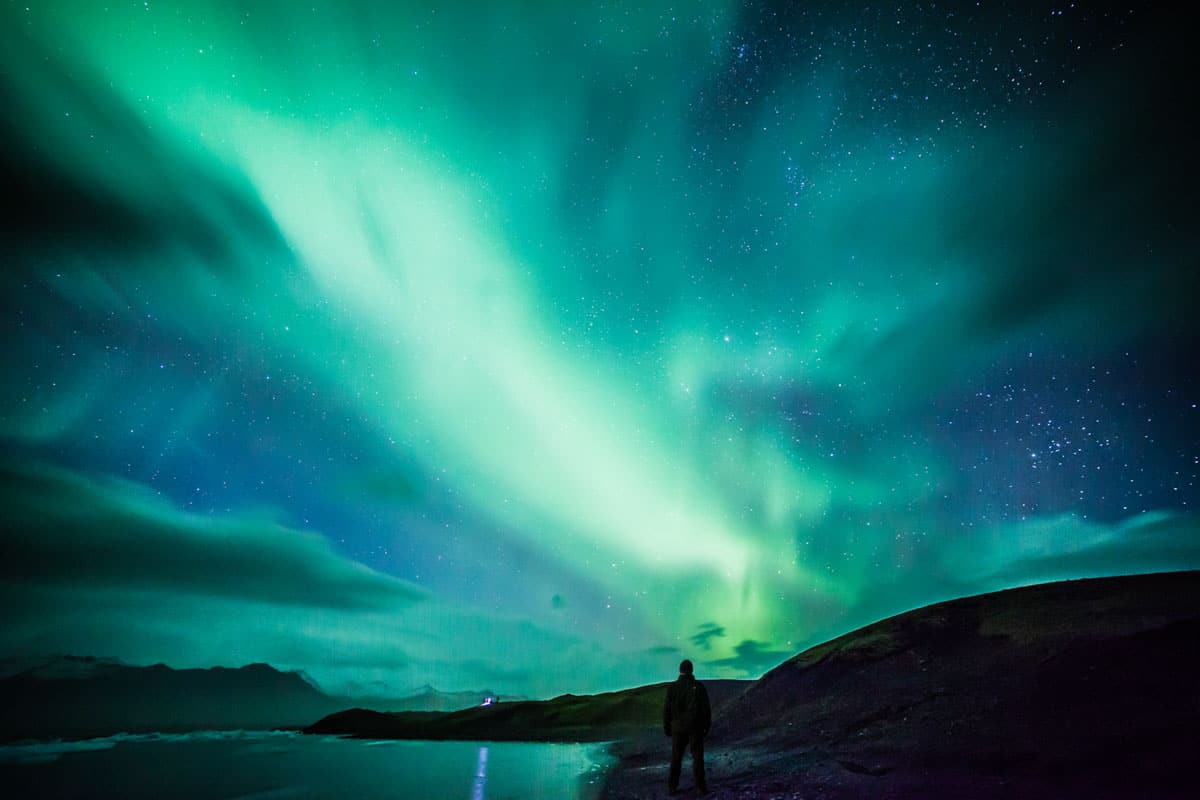 Photo: CC BY-SA 2.0 | Andres Nieto Porras
Witnessing the aurora borealis is certainly one of those once-in-a-lifetime experiences. But you can't see it all year round, so you need to plan your trip well if you want to make the most out of the Northern Lights.
Although there's a plethora of hotels and tours that cater to this dazzling light show, an affordable option would be to sign up for a two-hour Northern Lights Boat Tour from Reykjavik Old Harbour. These tours don't operate all year though. So make sure that you travel between 1 September -15 April so that you can benefit from the complete darkness of the cooler months.
Observe puffins in the wilderness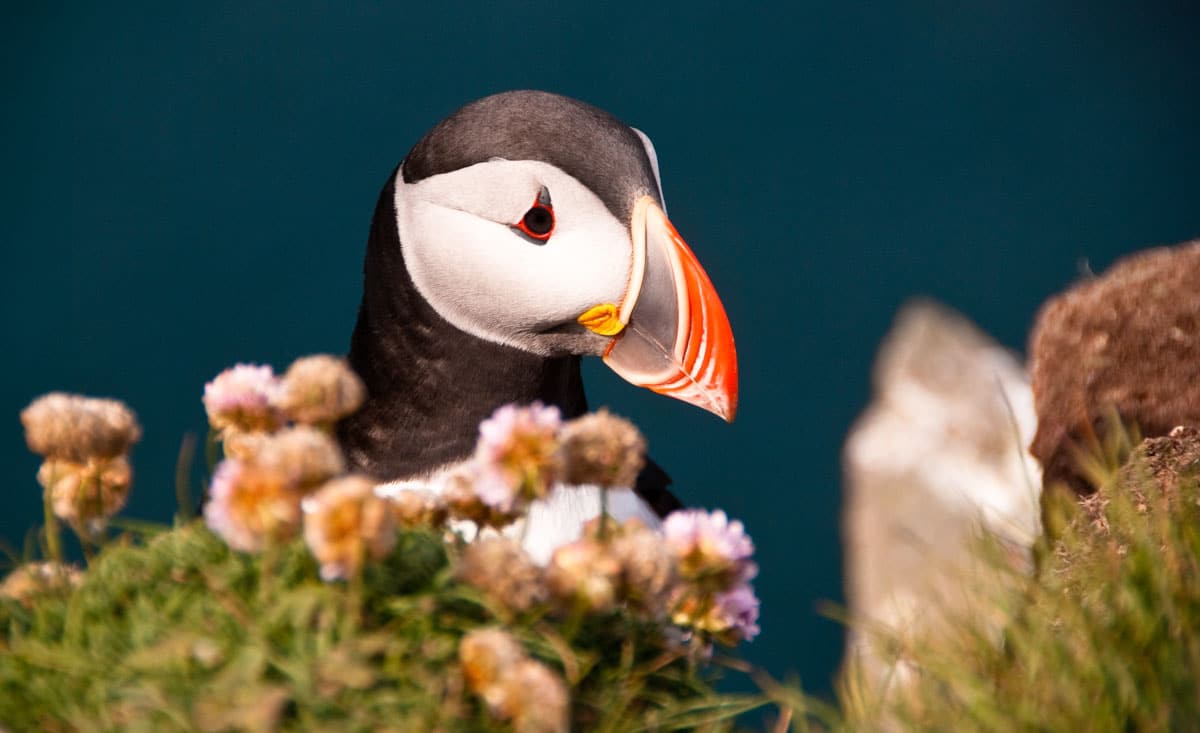 Photo: CC BY-SA 2.0 | Didier Baertschiger
Puffins are hard not to love with their adorable beady eyes and colourful beaks. Iceland is a country that they call home, and there are several puffin colonies around the large island. Observe these cute birds in their natural habitat in Vestmannaeyjar, a group of 15 islands which makes up the largest puffin colony in the world.
The best way to visit is by boat tour. If you're looking forward to seeing some babies, come in August when the chicks hatch and make their way out to sea.
Get behind the Seljalandsfoss Waterfall
Photo: CC BY 2.0 | Giuseppe Milo
This 60-metre high waterfall is special because it's the only waterfall in the world that you can walk behind. Get up close and personal to this thunderous natural attraction and score some amazing photos for your Instagram feed. Truly stunning, the water from this fall is fed by the melting glacier caps of the Eyjafjallajokull volcano.
Make sure to bring a raincoat and non-slip boots when you visit as things can get a little wet. It's good to note that access to the waterfall is free, but it is closed during the winter months due to the slippery ground.
See ancient ice sculptures in the Jokulsarlon Glacier Lagoon

Photo: CC BY 2.0 | David Phan
Offering breathtaking landscapes of deep green water and white and turquoise floating ice formations, it's no wonder that the Jokulsarlon Glacier Lagoon has been featured in epic shows like Game of Thrones. These icebergs are actually 1,000-year-old pieces of the Oraefajokull glacier that have broken free and will eventually melt when they reach the see which is 1.5 kilometres away.
During the summer months, you can explore the area by boat, which comes at a price. But access to the lagoon has no entrance fee and come wintertime you can spot seals on the floating icebergs – truly memorable!
Float in the famous Blue Lagoon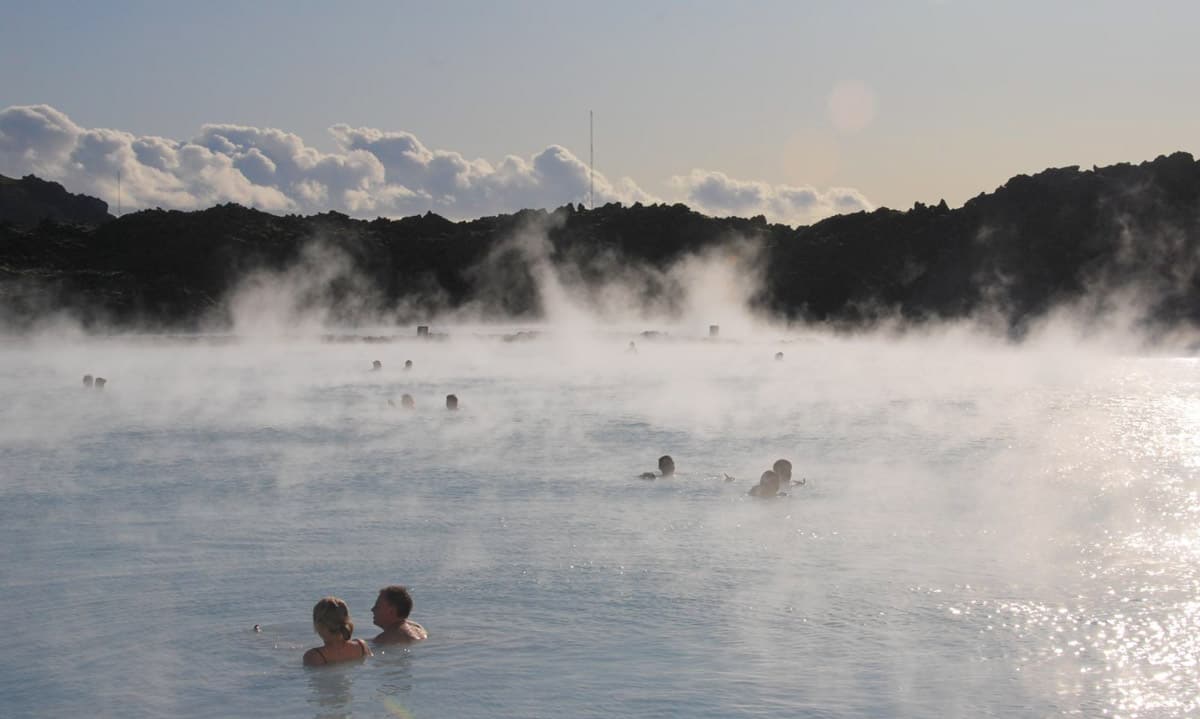 Photo: CC BY 2.0 | Ting W. Chang
If you're going to splurge on anything in Iceland, this is it. The lauded Blue Lagoon is fed by a warm mixture of freshwater and saltwater that comes from 2,000 meters below the ground. The water is rich in minerals, algae and silica which is said to have many therapeutic benefits.
If you're going to go all-in with your pampering, consider an in-water massage, silica mud mask or simply relax in the lounge, indoor relaxation area or man-made waterfall. There are several food and beverage outlets at Blue Lagoon, so get your money's worth and make it a whole day affair.
Plan Ahead to Stay on Budget
Budget Friendly Places to Stay in Iceland: Hostels
The Freezer Hostel and Culture Center in the Snaefellsnes Peninsula is a great hostel to stay in if you aren't fussy about sharing your room and bathroom with fellow travellers. Available here are clean bunk beds and cosy common spaces that include a library, game room and laundry services. There are frequent cultural events on the property, so it makes for a good place to check into Iceland's art scene.
If you plan to explore Reykjavik, stay at the ODDSSON, a hostel that is chic and minimalist in styling. If sharing a room with strangers isn't your thing, the hostel offers private rooms and suites as well.
Getting Around in Iceland: Rent a Car
Since most of the attractions in Iceland are free, the majority of your money will naturally go towards accommodation, transportation and food. Renting a car while you're in Iceland is an excellent way to save money on taxis, trains and buses. Car rental companies such as Hertz and Europcar offer reasonable rates.
To avoid high hotel prices, you can consider renting a caravan from Kuku Campers or simply pitch a tent at one of Iceland's many campsites – it's also a great way to connect with nature. You can also save a significant amount of your travel budget if you chose to strategically travel during the low season during the ice-cold winter months.