By Cindy Tan, on March 24, 2020
Discovering How Food in Sarajevo Connects People
It was 6:00 am and I had just stepped out of the overnight coach I took from Zagreb to Sarajevo— an 8-hour journey. Where is Sarajevo? It's the capital of Bosnia & Herzegovina, a landlocked country wedged between Serbia and Croatia.
It was a chilly, grey-sky morning despite it being in the middle of summer. With my 10-kg backpack on my shoulders, I made the 17-minute walk from the bus station to the block where my host, Zjelko, lives.
Getting around Sarajevo

Mixed feelings at first sight
My first impression of Sarajevo was that it looked post-apocalyptic: some buildings still had bullet holes in them, roads weren't smoothly paved, and the city looked like it was slowly crumbling. Perhaps it was the quietness of the early morning that creeped me out, but being fresh off the bus from Ljubljana and Zagreb, Sarajevo was a stark contrast.
Whilst making my way to my host, there was no one around, save for a man walking his dog. A murder of crows flew above my head, cawing loudly. They sounded almost angry. There was a pack of stray dogs across the road. They seemed hungry.
I hastened towards the direction of Zjelko's flat just in case these dogs eat me alive. Someone once told me not to show fear when faced with a hungry pack of stray dogs. They can smell fear.
Sarajevo through the locals' eyes
I arrived at Zjelko's place safe and sound. He welcomed me with a hug and introduced me to his cousin, his mother, and his sister, who were also visiting. He offered me a cup of tea and we all shared a tasty traditional Bosnian breakfast of burek and pita.
Burek is a type of Turkish pie that's readily available everywhere in the Balkans, but Bosnians take it more seriously. In Bosnia, burek is made of minced beef stuffed in phyllo dough, while the spinach and cheese version is called pita. Both exist in other Balkan nations, but they're all called burek.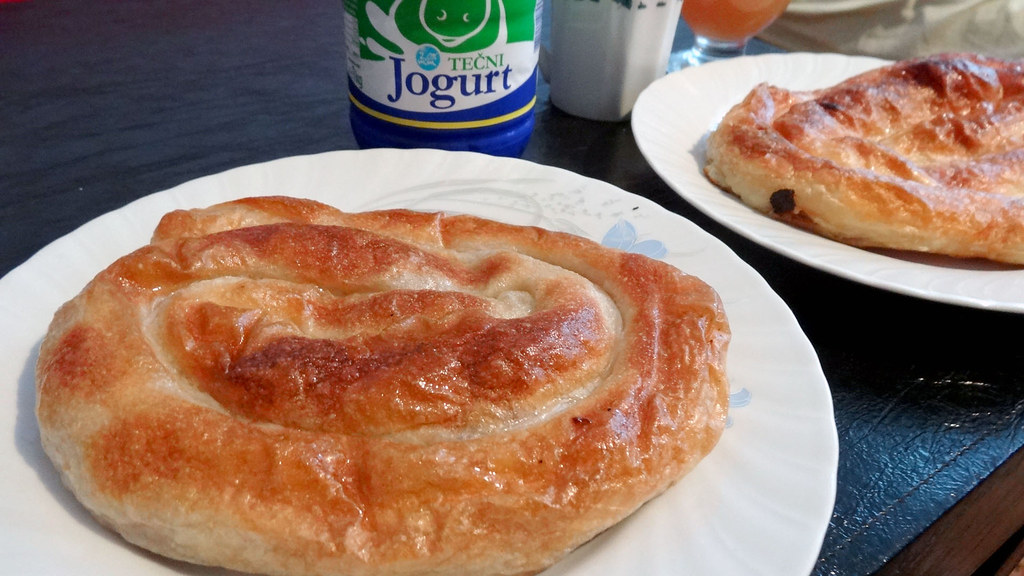 CC by 2.0 / Where Is Your Toothbrush?
After breakfast, Zjelko and his sister took me to explore the city. We went to a bar called Cafe Tito, named after the president of ex-Yugoslavia. It was like stepping into a time capsule where old photos of the communist era hung on the walls and a TV and boombox from the '80s were displayed on a shelf.
Address:
Zmaja od Bosne 5, Sarajevo 71000, Bosnia and Herzegovina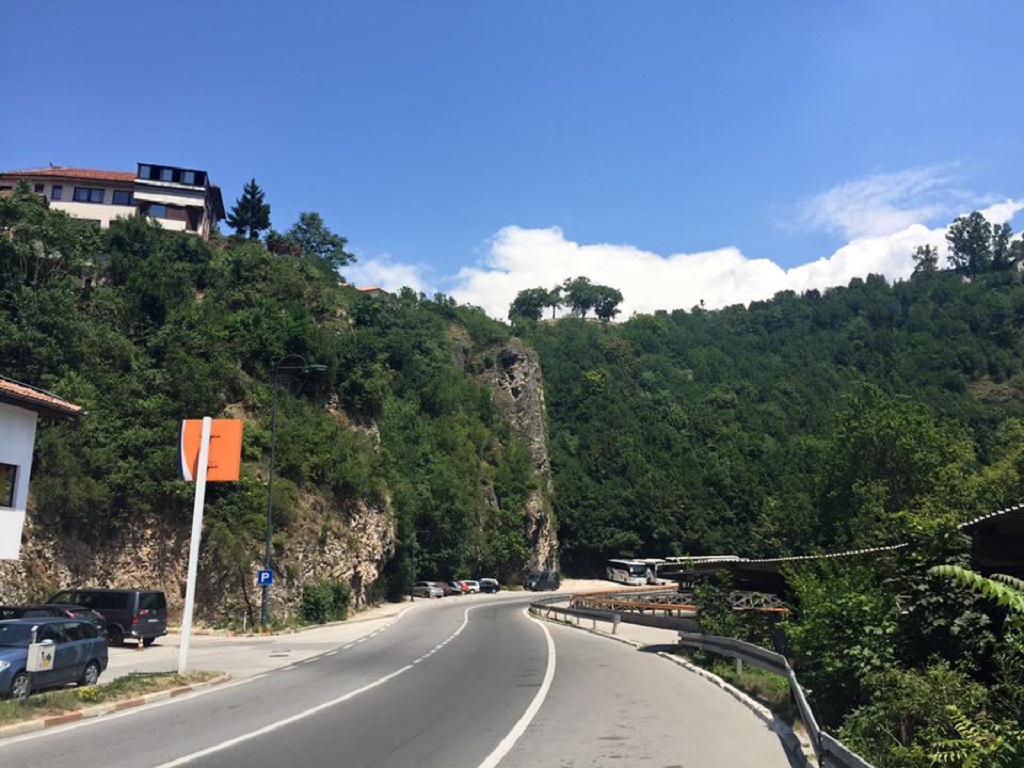 In the Balkans, people are nostalgic about the great country of Yugoslavia, made up of six "states" that speak dialects of the same language and share a similar culture. A country where everyone had an education, a job, a home, and the freedom to travel on a strong passport. A country where socialism worked for everyone, and nationalism and religion were banned. To an unpatriotic atheist like me, it sounded like Utopia. For the people of the Balkans, it was Utopia.
A tragedy in Sarajevo
The Yugoslav Wars happened from 1991 to 2001. The history of it all is too complex for a foreigner like me to recount to anyone. You have to hear it from the people who've been through the hardships caused by the wars, but what I've learnt from Zjelko was that the civil wars were politically driven.
Bosnia, a country where Serbs (Orthodox Christians), Croats (Roman Catholics), and Bosniaks (Muslims) resided in peace, was torn apart. Suddenly, these three different groups of people hated each other whilst living in the same country. The city and its people crumbled. Even today, the country is divided by religion which is also in part politically motivated. There seems to be no resolution to this problem.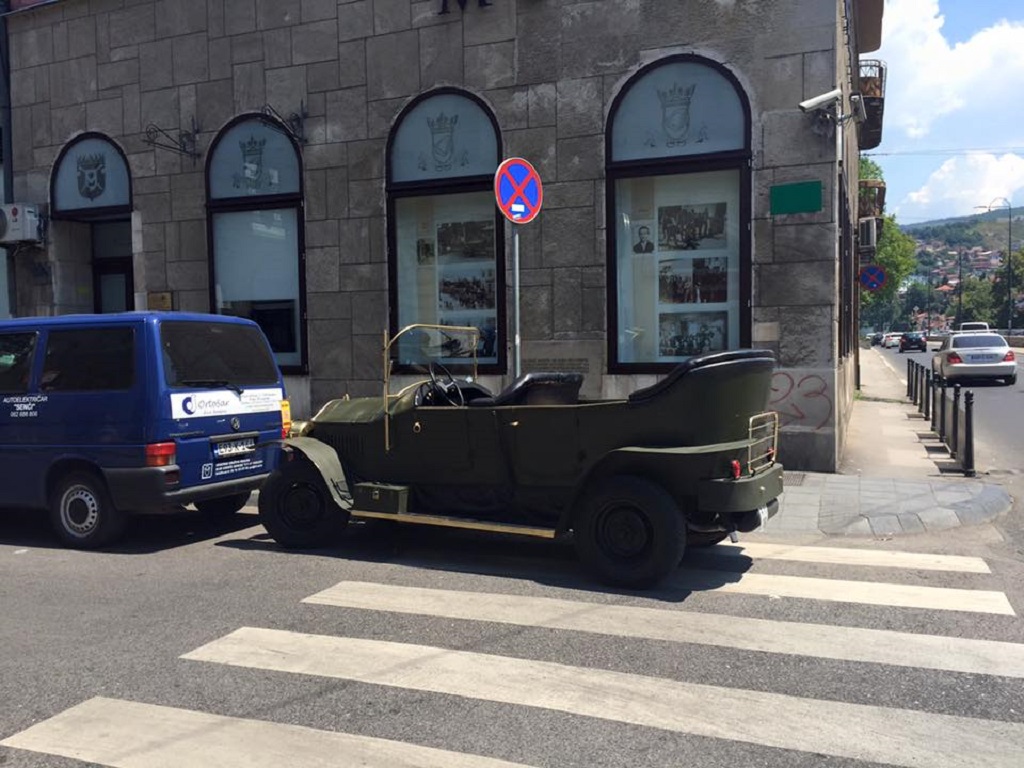 After hearing these stories, I felt guilty about my first impression of Sarajevo. For thinking it wasn't as pretty as its richer neighbours. That wasn't its fault. It's still trying to pick itself up after the fall of Yugoslavia. Depending on who you meet and which country in the Balkans you're in, you'll hear a different side of the story. Everyone suffered, but it seems that Bosnia, being caught in the middle, suffered the most.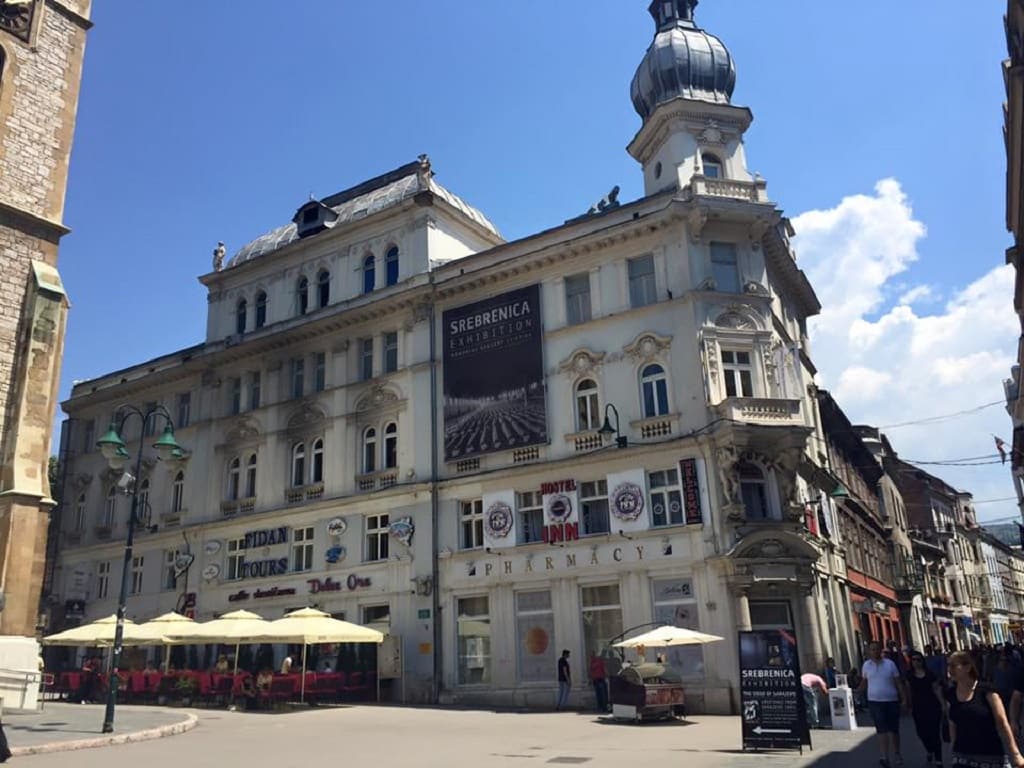 It was the day before the anniversary of the Srebrenica Genocide. On our way to the city centre, we saw a march going on outside a mosque. Even though it was a sunny day, the sombreness in the air was palpable.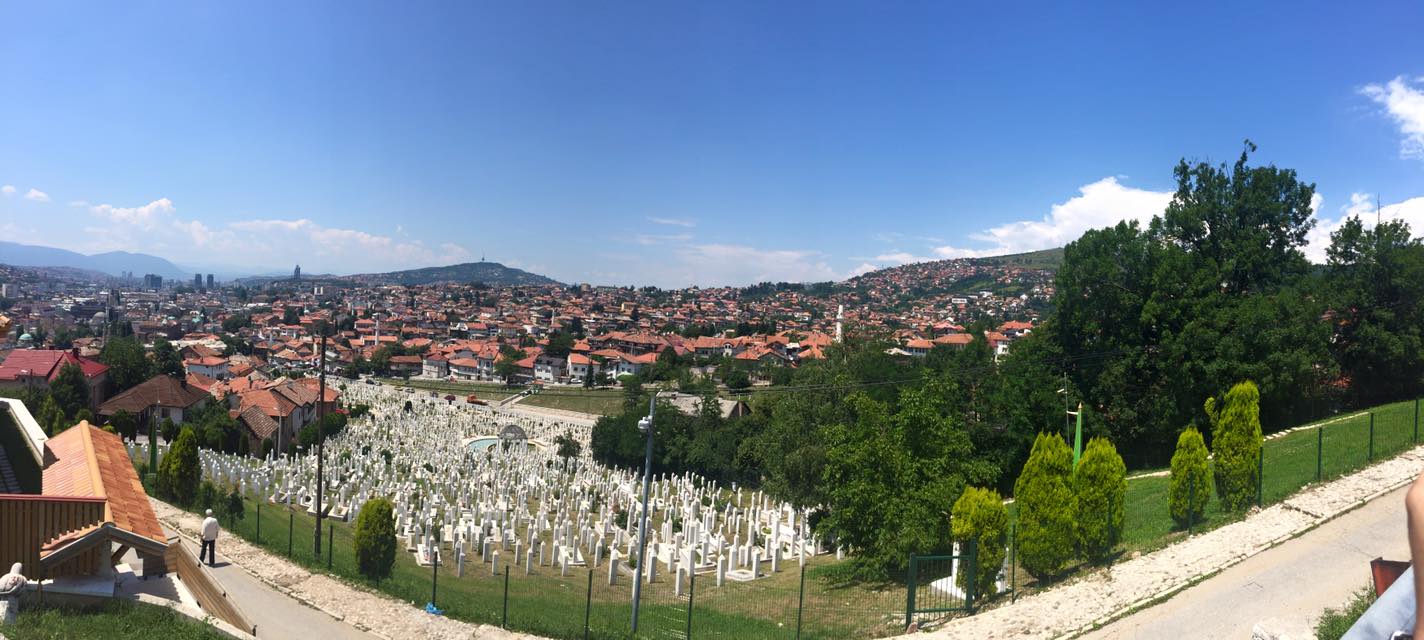 We then took a walk uphill to the Yellow Fortress. Standing on the vantage point overlooking the city surrounded by lush greenery, I realised how completely wrong I was.
Sarajevo isn't ugly at all.
It's where the cultures of the East and West meet, with influences of the Austro-Hungarian empire in the New Town and Turkish in the Ottoman Old Town. It's evident in the architecture and especially the food.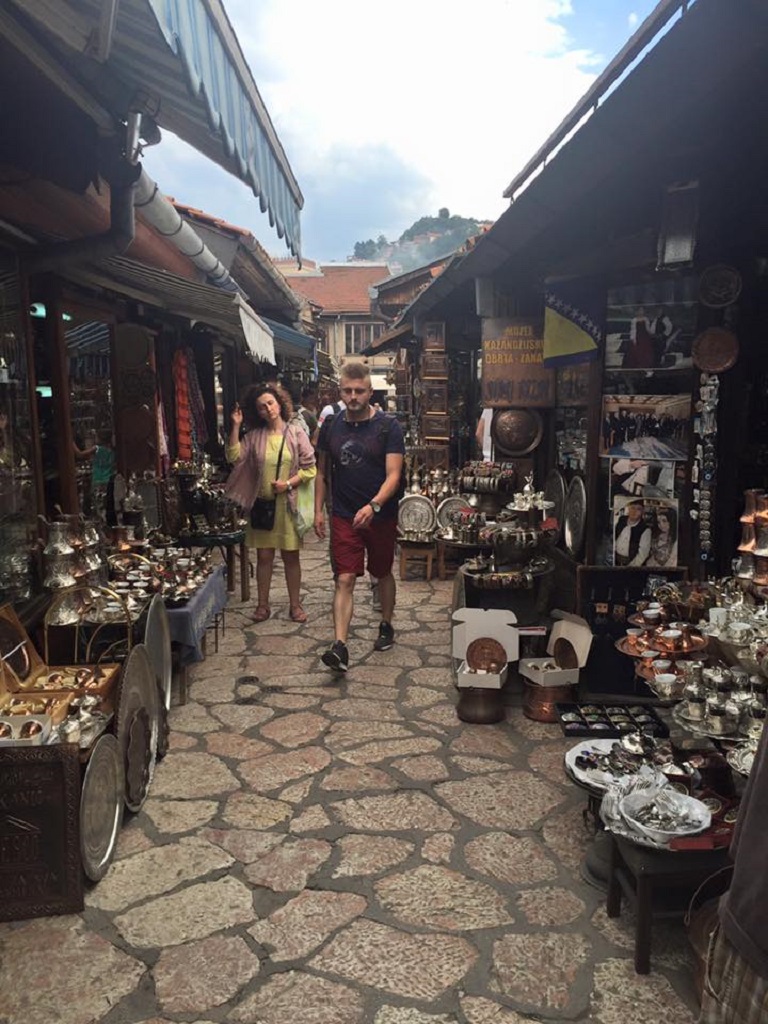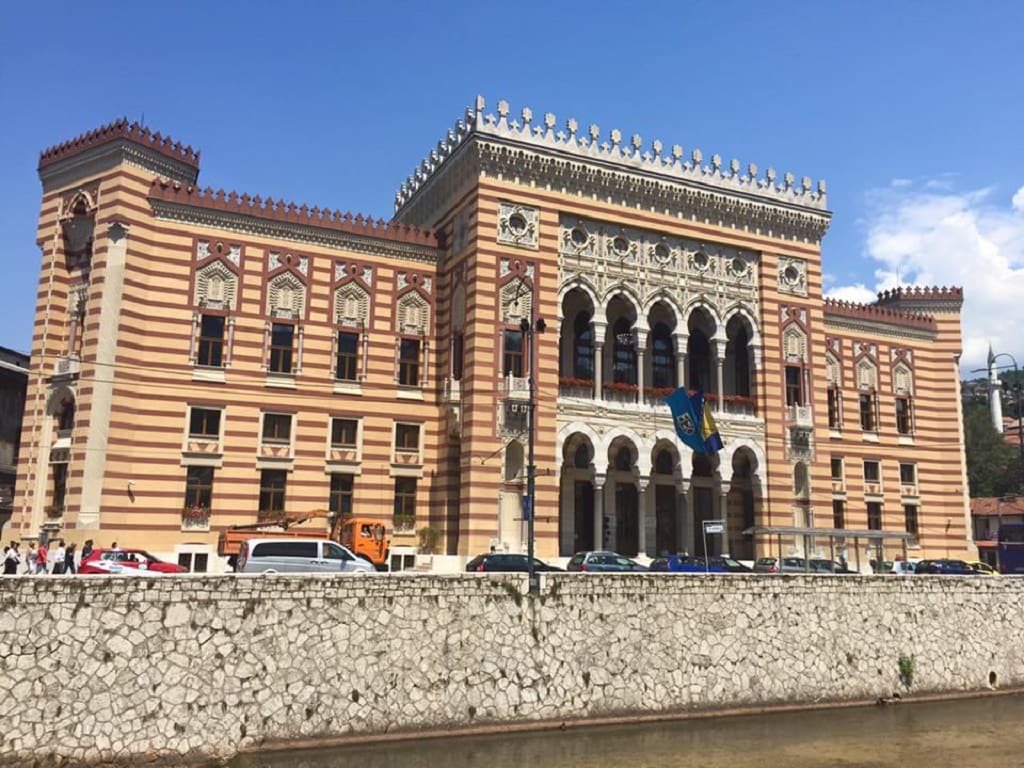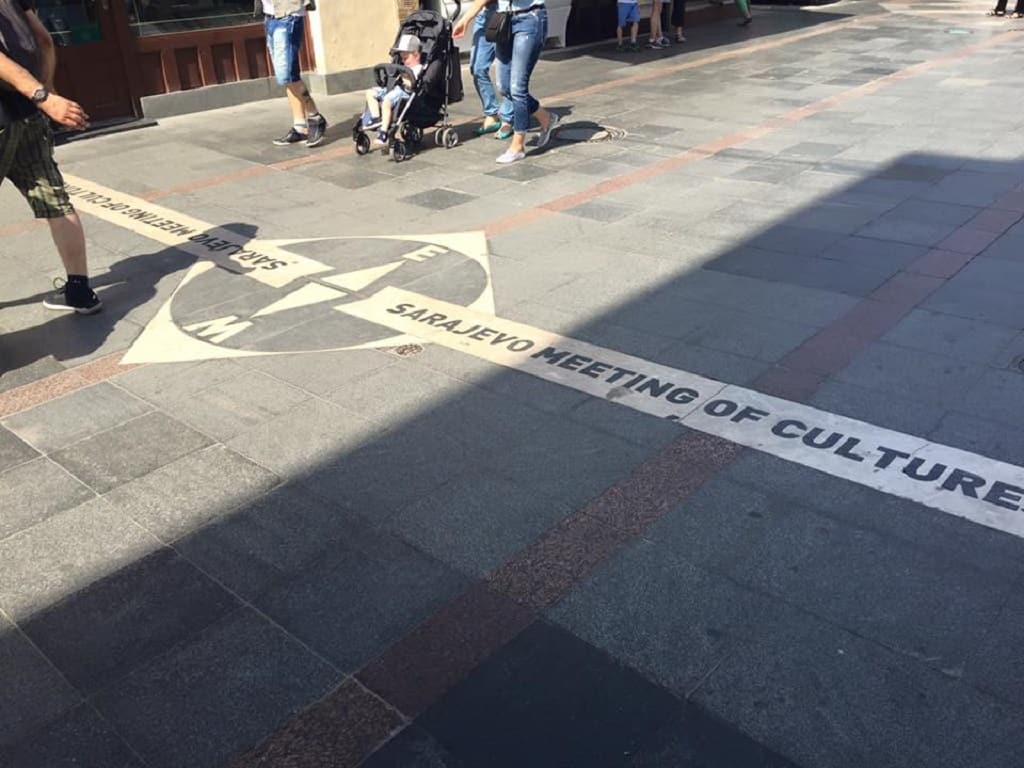 Building a bond through food and drinks

Knowing that I wanted to try traditional Bosnian food, Zjelko and his cousin, Mirna, took me to Zara iz Duvara, a cosy little 18-seat family-style Bosnian restaurant, for dinner. All the dishes are cooked by the owner Sabina's mum.
Despite having a full menu of appetisers, soups, salads, mains, and desserts, the restaurant only serves limited portions of a few dishes on rotation each day. The offerings are seasonal and depend on what Sabina's mum feels like cooking on any particular day. Sabina plays host to every diner who walks in. She is welcoming and personable, like a friend who's invited you over for dinner.
The food here is as traditional and homestyle as it gets in a restaurant. For a start, my dining companions ordered a beer and a cherry rakija. Rakija is a traditional alcoholic drink in the Balkans. It's fruit brandy and also moonshine. Everyone drinks it.
In fact, if you're a teetotaller in the Balkans, you'd be considered weird. They drink a lot. Perhaps it's part of their culture, but with all the war, the ongoing conflict, and weakening economy in the region, drinking helps them forget.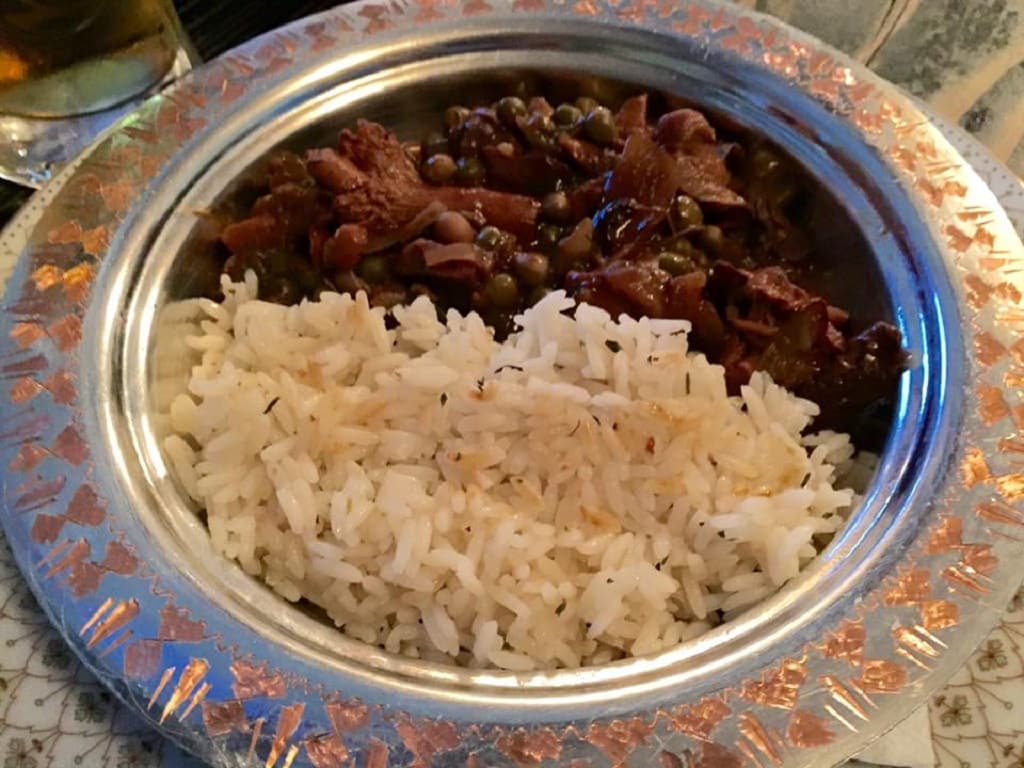 Mushroom ragout with rice.
We then ordered a barley soup with minced veal meat, a mushroom ragout served with rice, and bamia, a stew made with veal, beef, lamb, fried okra, and tomato sauce, served with thyme rice. They told me I wouldn't be able to find this dish anywhere else in Bosnia.
A quick Google search of bamia tells me that it's an Arabic dish, available in the Middle East. But I doubt I would ever have it the way it's served in this restaurant—on a traditional Bosnian plate covered with a dome-shaped lid—anywhere else. With Middle Eastern influences heavily present in Bosnian cooking, spices are abundant in its cuisine.
The soup and the sauce of the bamia were piquant, tangy, slightly spicy, and perfectly savoury. The meat was fork-tender and melted in my mouth. Each spoonful of soup, meat, sauce, and rice put a smile not only on my face, but also on my companions' faces. My Asian, spice-loving, taste buds were in heaven.
"Jebiga (F*** it)! It's good," Mirna exclaimed, midway through her plate of bamia.
A delicious dish of bamia.
As we ate, it seemed like all our troubles melted away and all was right with the world. We couldn't stop smiling. Positive energy flowed amongst the three of us at that table. The restaurant was our temporary shelter from all the pain and sorrow in this world, and the food an escape from reality. There was no war, no sadness. Only good company, good food, and good conversations.
Address: BA, Dženetića čikma bb, Sarajevo 71000, Bosnia & Herzegovina
Where to stay in Sarajevo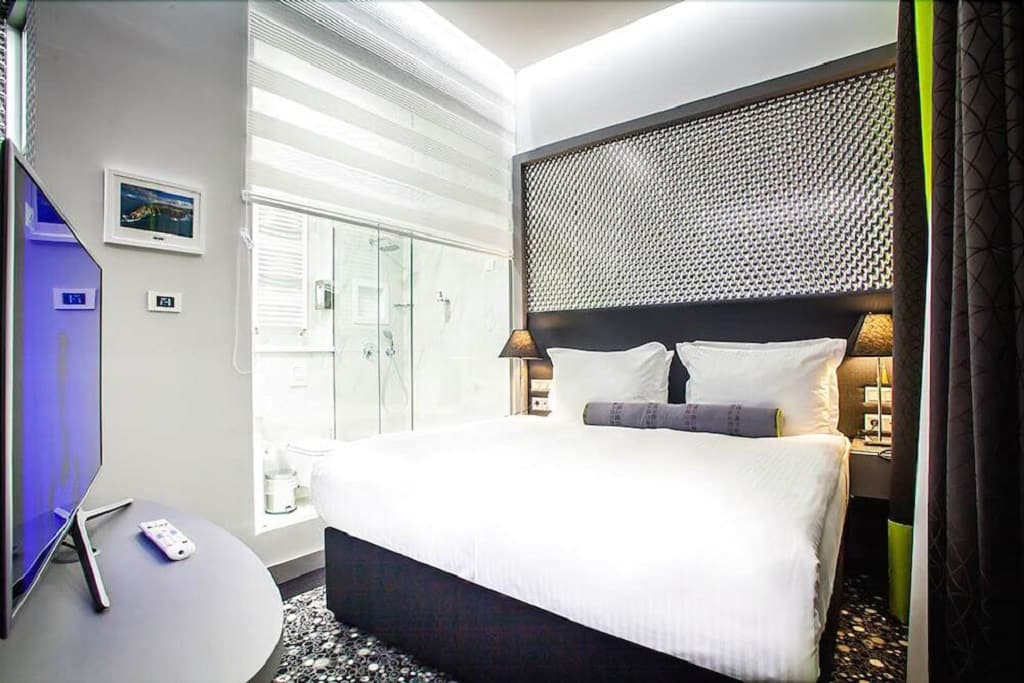 Located in the Old Town, Boutique Hotel Central is a stone's throw away from attractions such as Bosnian History Museum, Despic House, and Latin Bridge. Rooms are well-lit and feature LCD TVs and complimentary WiFi access. There's an indoor pool and full-service spa on site.
[tabs]
[tab title="Where to Stay" icon="entypo-suitcase"]
[button style='blue' icon="entypo-suitcase" url='https://www.expedia.com.sg/Sarajevo-Hotels.d9875.Travel-Guide-Hotels' fullwidth='true'] Find Hotels in Sarajevo [/button]
[/tab]
[tab title="Let's Go!" icon="entypo-flight"]
[button icon="entypo-flight" url='https://www.expedia.com.sg/Cheap-Flights-To-Sarajevo.d9875.Travel-Guide-Flights' fullwidth='true'] Flights to Sarajevo [/button]
[/tab]
[/tabs]