By Expedia Singapore, on January 30, 2020
The UEFA Champions League's Fan Guide to Europe (2020 Itinerary)
Are you an ardent football fan? Would stay up till the wee hours of the morning to support your team, even if it's a weekday? Then, you must dream of travelling to Europe to watch a live match!
You'll be surprised to know that you're not alone. Over 94% of the football fans in Singapore have travelled out of the country to watch a live match! Plus, when you're in the right timezone, the matches would be played in the evening, so you wouldn't have to stay up till 3am!
Now, Europe is on every traveller's bucket list. So, it shouldn't be that difficult to convince your wife or girlfriend to make it your next holiday destination. And with these itineraries, you'll be able to plan a trip to all the great footballing cities. With stadiums, sightseeing and shopping, all your wants are met! Don't miss out on the recommendations for the perfect Instagram shots too.
The two itineraries are "The Traditional Greats" and "The New Powerhouses". But football fanatics shouldn't take this split too seriously! Every football team that has made it to the knockout stages of the UEFA Champions League is great in its own right.

Traditional Greats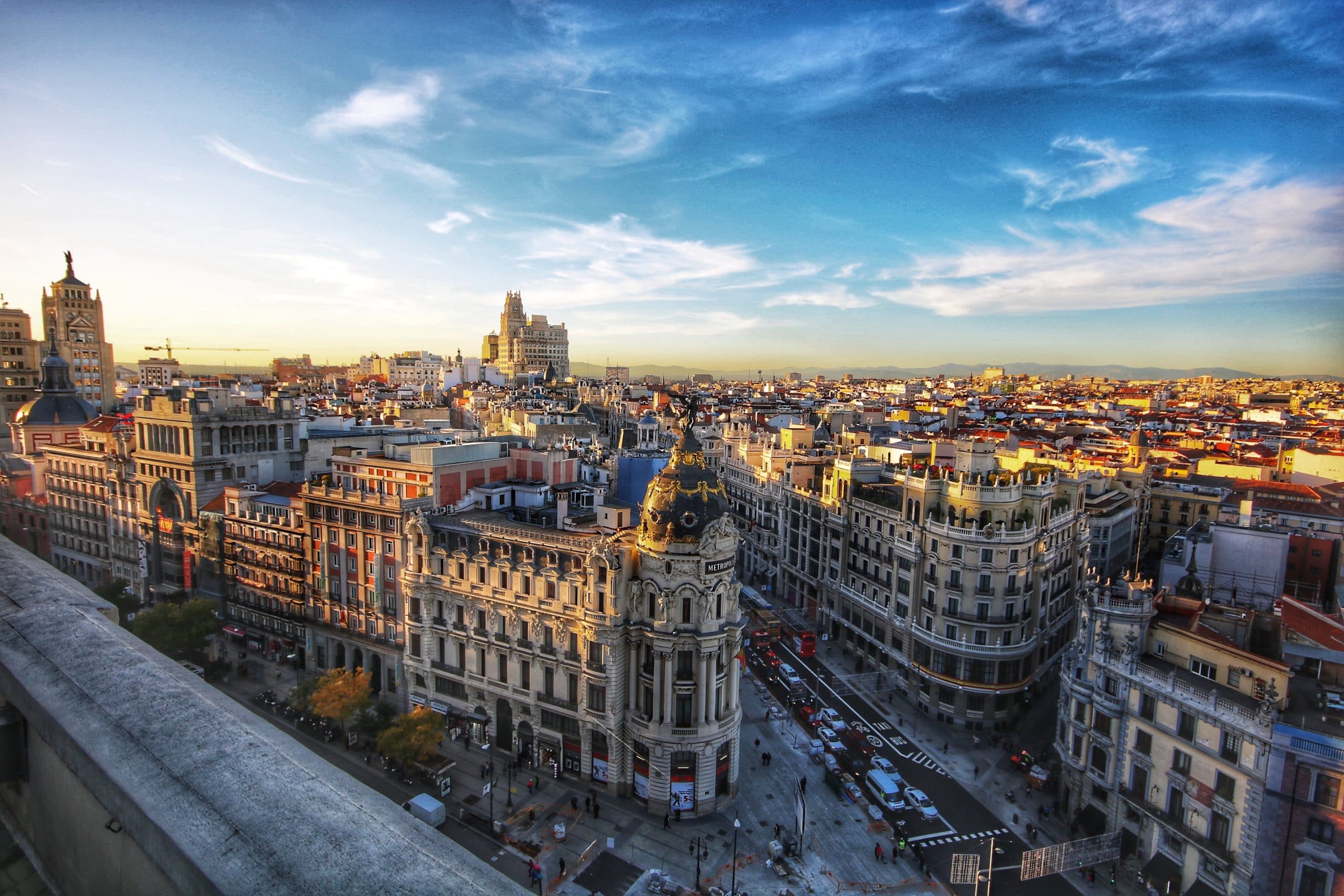 Photo by Jorge Fernández Salas on Unsplash
A 17-hour flight brings you to the very first city, Madrid.
Without a doubt, Real Madrid is one of the most successful teams in recent times. They are the first and only team to have won the competition for three consecutive years.
All it takes is a visit to the Santiago Bernabeu Stadium. Walk across the stadium museum and you will be awed by this club's glorious history.
Here, Hotel Regina would make a good accommodation choice. It's near the city centre and within walking distance to the Gran Via shopping district. It is also easily accessible by the metro. Thus, making it a great place for you to stay while you explore this city that's rich in culture and arts too.
When you need to get away from the hustle and bustle of the city, visit the Retiro Park. Covering over 125 hectares and home to over 15,000 trees, the crisp fresh air within the park is why it's also known as the lungs of the city. This beautiful garden scape is also perfect for that couple Instagram post.
Madrid also boasts the largest Royal Palace in Europe. It's open to tourists and you can feast your eyes on the huge collection of artworks. And if you're still not done with your shopping, you can visit the Malasaña neighbourhood. You might just find a treasure in the vintage shops!
*Bonus: Madrid is also home to Atletico Madrid. These days, Atletico has become a really strong team amongst the Spanish teams and have always finished in the top 3 of the league. If you're lucky enough to catch a local derby between Real Madrid and Atletico Madrid, you're in for a treat!
[button icon="entypo-flight" url='https://www.expedia.com.sg/Madrid.d178281.Destination-Travel-Guides' fullwidth='true'] Flights to Madrid [/button]

Photo by Biel Morro on Unsplash
The next stop is the "Mecca" of football – the Nou Camp, stadium of FC Barcelona. To travel from Madrid to Barcelona is a simple domestic flight that's a little longer than an hour.
Barcelona and Real Madrid form the fiercest rivalry in Spanish football. Every match played between them is known as el clasico. These matches are not to be missed as they often produce some of the best football today.
FC Barcelona has dominated European football in the past decade. The team's brand of possession-based football is also often known as tiki taka. The idea is pretty simple – if your opponents don't have the ball, they can't score. But it takes incredible teamwork to pass the ball with such speed and precision. You can only marvel at the way they penetrate the opposition defence like a hot knife through butter.
Even if you're not a football fan, Barcelona is a must-visit. This city boasts some of the most stunning architecture in the world like the La Sagrada Familia. This catholic church is Antoni Gaudi's most ambitious design. Today, decades after Gaudi's unfortunate accident, the church is still undergoing construction.
Remember to bring a wide-angle lens to be able to fully capture this majestic structure for your social media feed!
And if the art of football doesn't satisfy you, then perhaps the Museu Picasso de Barcelona might. Through this extensive collection of works, you can follow the various evolutions of Picasso's style, and understand how his life encounters affect his art.
Stay at the Iberostar Selection Paseo de Gracia – its clean, modern interior delivers luxurious comfort in the middle of the rich cultural neighbourhood.
[button icon="entypo-flight" url='https://www.expedia.com.sg/Cheap-Flights-To-Barcelona.d179992.Travel-Guide-Flights' fullwidth='true'] Flights to Barcelona [/button]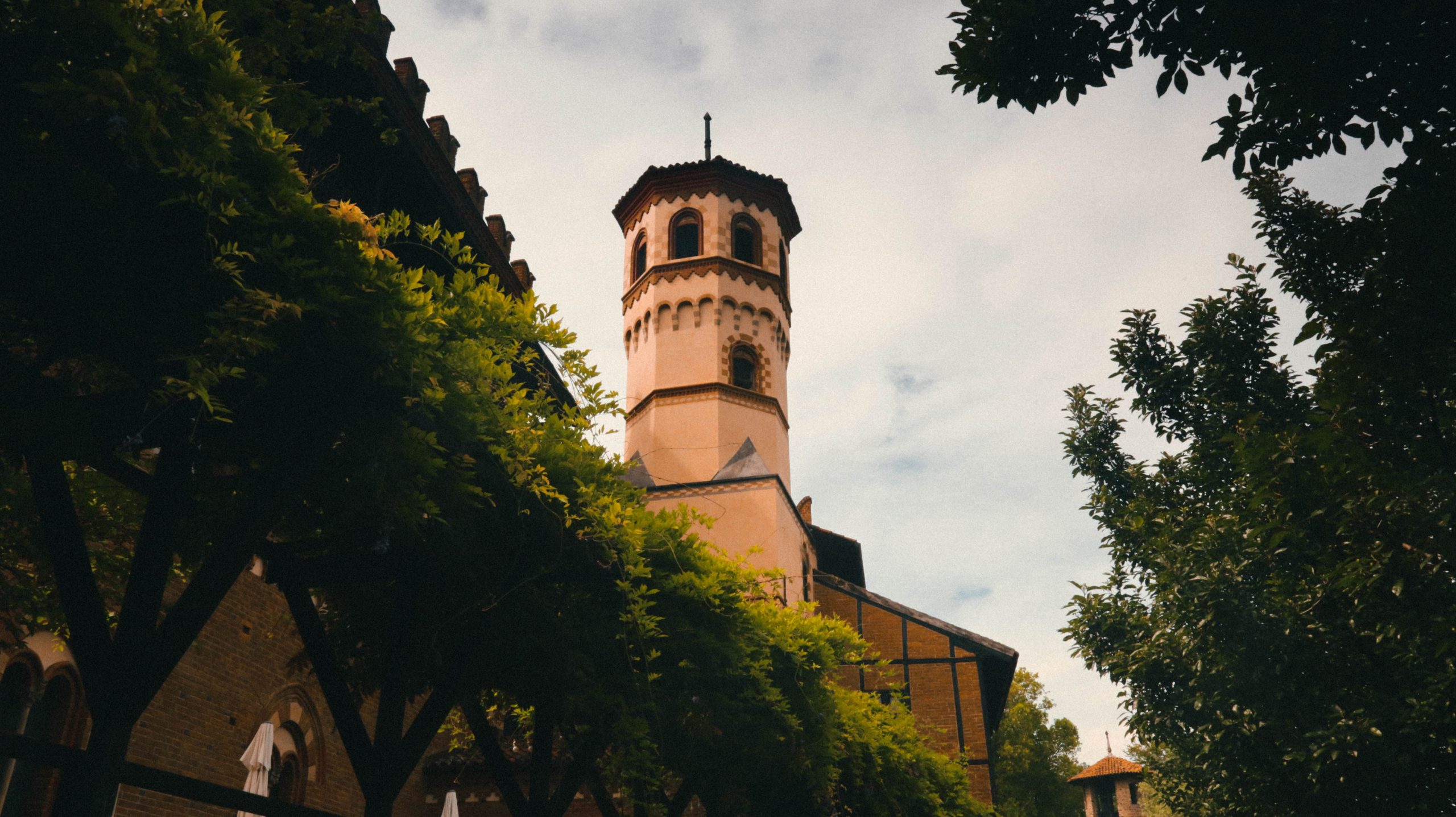 Photo by Andreas Patsalides on Unsplash
Hop onto another short-haul flight. And you'll find yourself at your next stop – Turin, home to Juventus Football Club. This great football team has won the Italian League for the last 8 years. It is relentless in the pursuit of success and has swept aside all competition.
The Juventus Stadium has seen many great comebacks and memorable victories. This place is one of the toughest stadiums for any team to visit. And this year should be no different. You shouldn't pass up the chance to see Cristiano Ronaldo take this team all the way in the tournament too.
Stay at the Hotel NH Torino Santo Stefano, located in the Historic Centre of the city. From here, you'll be within walking distance to the Turin Royal Palace and National Museum of Cinema.
And it's impossible to oversell the delicious Italian cuisine that you'll easily find around the city. No foodie should ever try to compare authentic Italian food with those found in Singapore.
[button icon="entypo-flight" url='https://www.expedia.com.sg/Cheap-Flights-To-Turin.d6054998.Travel-Guide-Flights' fullwidth='true'] Flights to Turin [/button]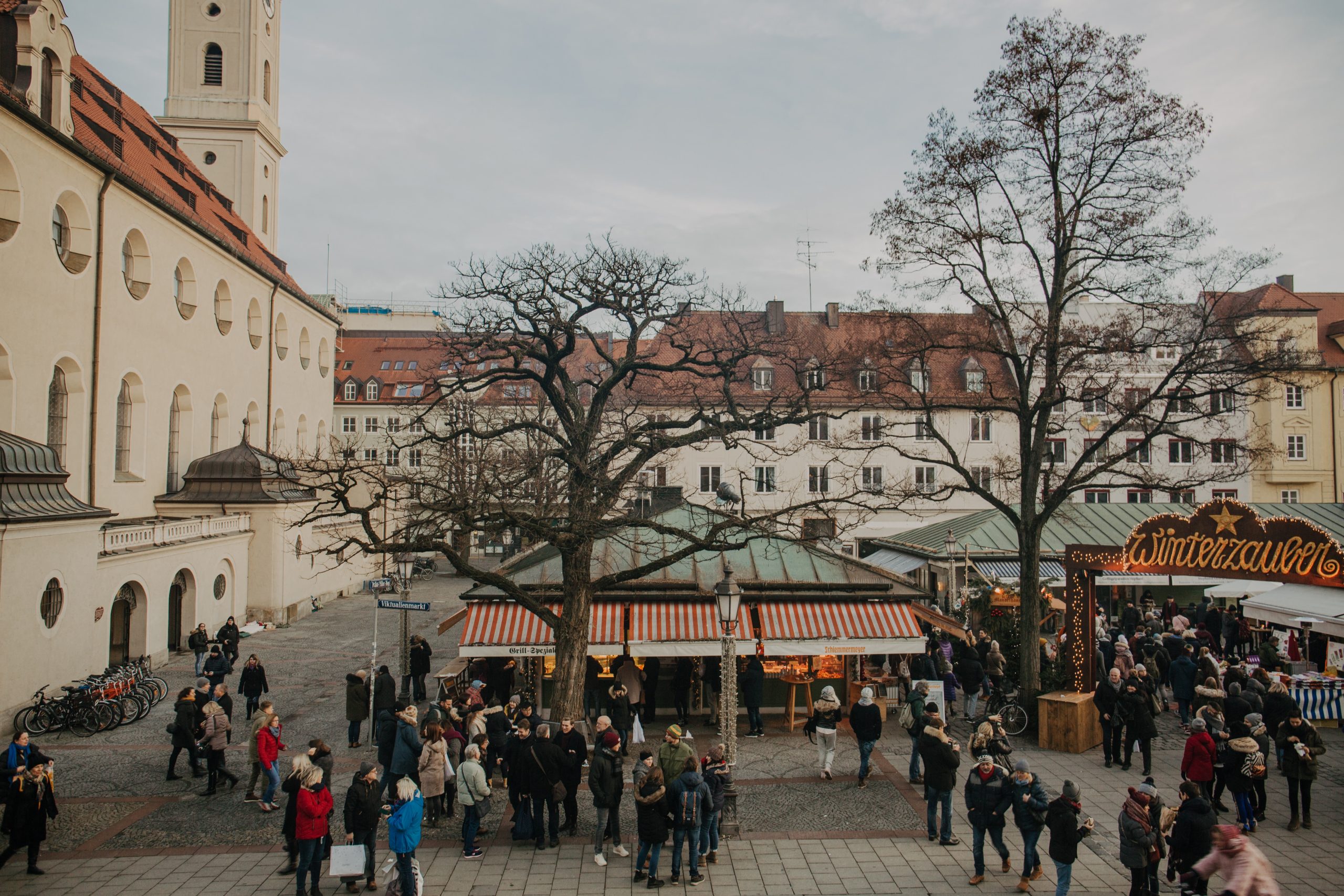 Photo by Alisa Anton on Unsplash
If you're feeling adventurous, perhaps instead of flying, this time, you can consider taking the 9-hour train ride from Turin to Munich.
This city is the home of the German champions, FC Bayern Munich. Be sure to check out the Allianz Arena in the evening, to witness the spectacle of the world's first stadium with a full colour-changing exterior. Plus, of course, an exciting night of European football.
While in Munich, you have to visit St Peter's Church. Climb all of its 306 steps to the top, where you'll be rewarded with a breathtaking view that stretches as far as 100km. You won't even need a reminder that this spot is perfect for that panoramic 360-degree picture!
Another attraction is the Viktualienmarkt, which is also known as the grandfather of all Munich markets. This food market has evolved to everything from fresh vegetables to spices and herbs. It's a great lunch option and it gives you the chance to eat like a local.
The 25hours Hotel The Royal Bavarian makes an excellent choice in Munich. You'll be situated close to restaurants, shops and amenities for a comfortable stay.
[button icon="entypo-flight" url='https://www.expedia.com.sg/Cheap-Flights-To-Munich.d179896.Travel-Guide-Flights' fullwidth='true'] Flights to Munich [/button]

Photo by Javier M. on Unsplash
Your next stop is Amsterdam, which is an hour and a half away by plane.
This city boasts one of the youngest and most exciting football teams in the competition. Despite losing two of their hottest stars, Ajax's academy ensures that talent is abundant in this club. Make a trip down to their ArenA Stadium to discover more about the rich heritage of this club.
Beyond footballing talents, Amsterdam also showcases the works from one of the greatest artists in history. The Vincent Van Gogh Museum exhibits over 200 paintings, 500 drawings, and more than 750 letters. Take your time to slowly look into the life of this inspirational post-impressionist painter.
One of the best things about Europe is the variety of accommodation options. And here, we think it'll be cool to choose a boutique hotel called The Highlander. Each room has a unique theme and decor. It's also well-located within the city centre, close to the shopping district and other attractions, making it a perfect base to explore the city.
[button icon="entypo-flight" url='https://www.expedia.com.sg/Cheap-Flights-To-Amsterdam.d178229.Travel-Guide-Flights' fullwidth='true'] Flights to Amsterdam [/button]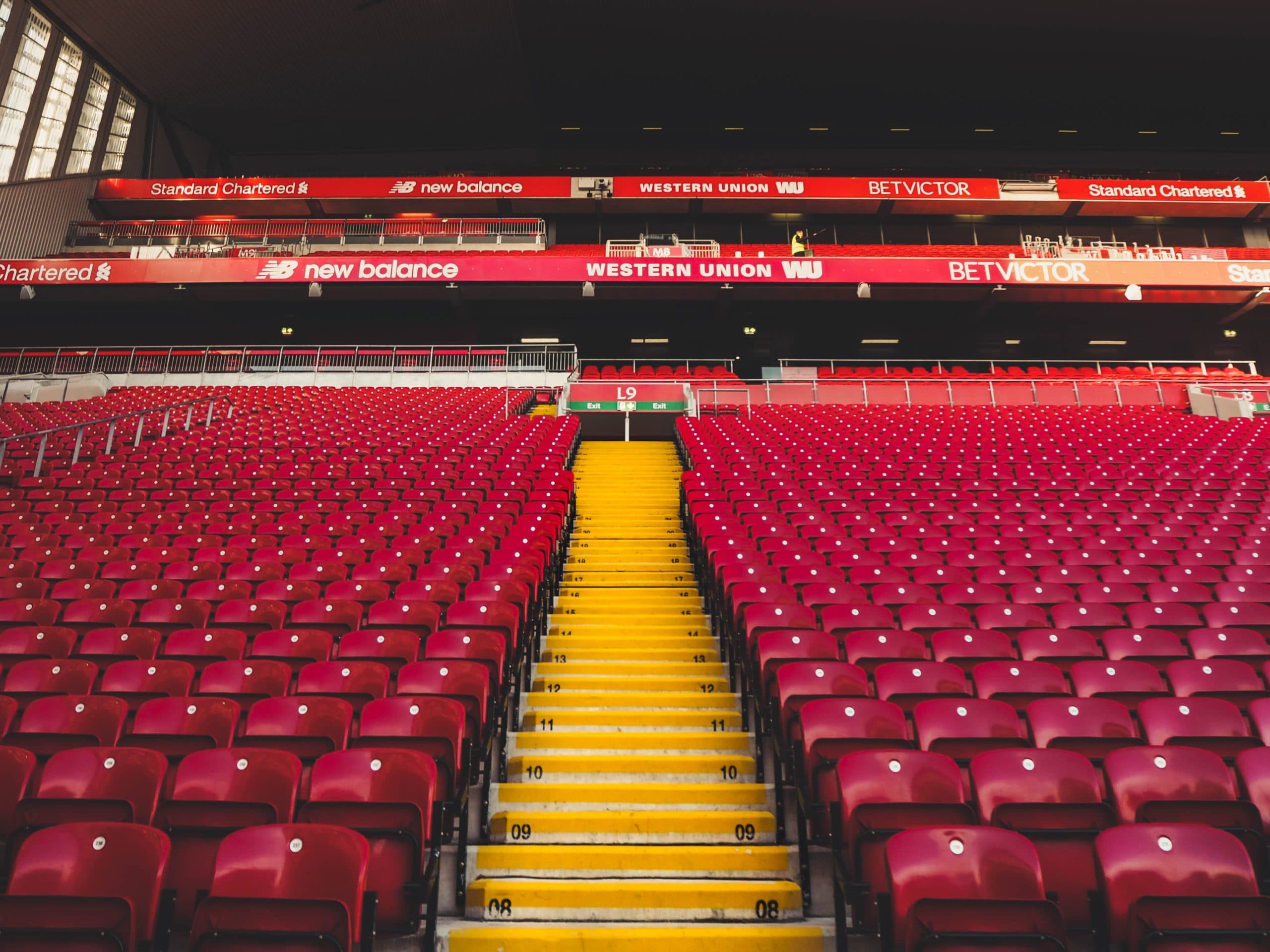 Photo by Jack Hunter on Unsplash
Another one and a half hour short-haul flight and you'll arrive at Liverpool. Liverpool FC, without a doubt, is one of the most popular teams in Singapore.
One of the greatest teams in the 80s, this English team is back on top in Europe. Enroute to becoming Champions last season, they even created one of the most magical nights of football. At the Anfield Stadium, Liverpool won against Barcelona with an emphatic 4-0 scoreline.
A great accommodation option would be The Nadler Hotel. Situated right in the city centre, you'll have all the amenities at your doorstep. The shopping district is also a stone's throw away. Visit Lark Lane, a place known for its bohemian vibes, and you'll find boutiques, bistros and bars!
[button icon="entypo-flight" url='https://www.expedia.com.sg/Cheap-Flights-To-Liverpool.d6046241.Travel-Guide-Flights' fullwidth='true'] Flights to Liverpool [/button]

New Powerhouses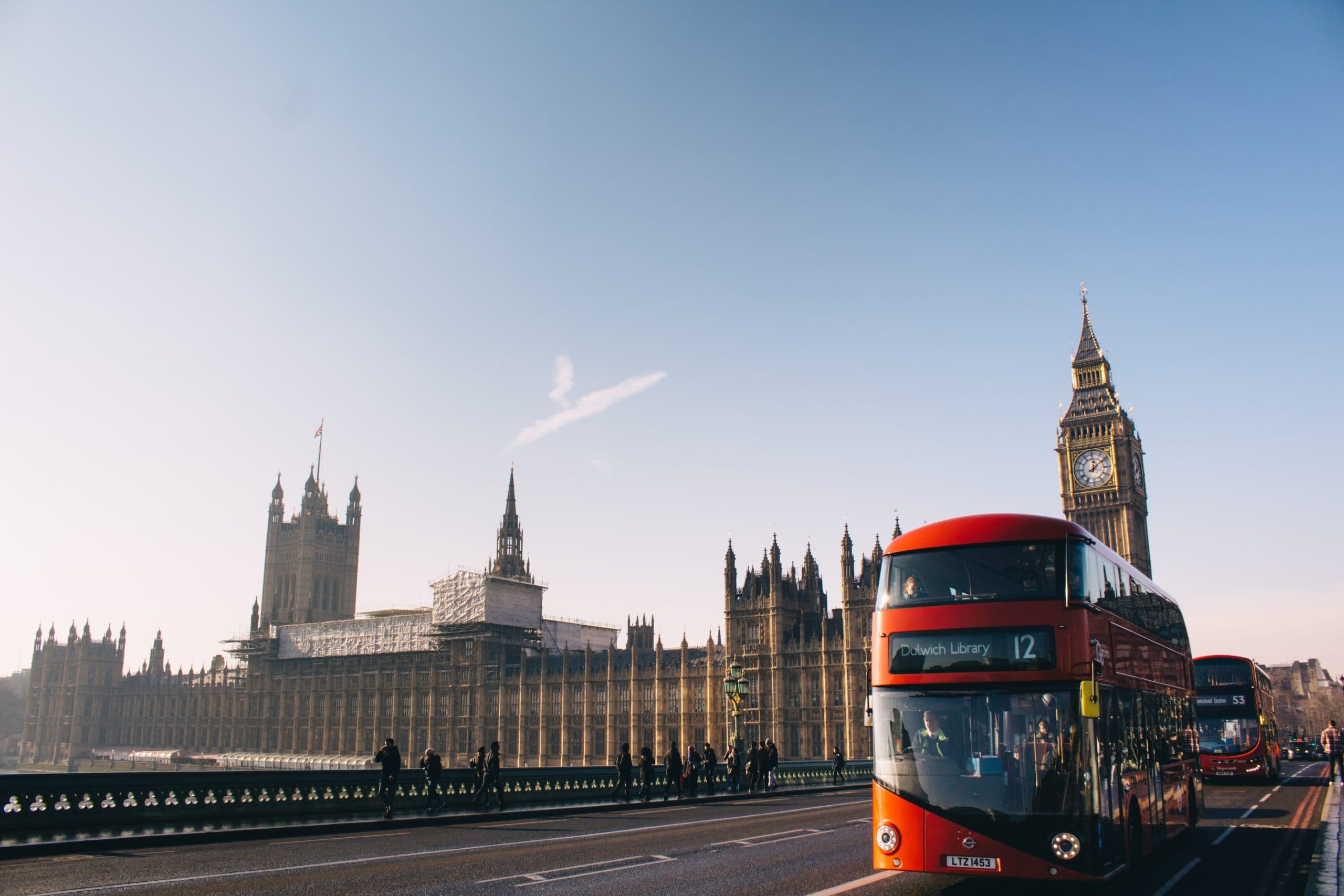 Photo by Aron Van de Pol on Unsplash
With direct flight options now, London is a very do-able 14-hour flight away. If you can't sit for long, take regular walks along the aisle to keep blood flowing to your feet!
Most of you are familiar with the English teams in the UEFA Champions League and London is home to Chelsea and Tottenham. Unless you're loyal to a fault to either team, you probably should visit both Chelsea's Stamford Bridge and the Tottenham Hotspur Stadium!
You can choose to stay at The Tower Hotel, which is close to the city centre. And, the amazing view of the River Thames will surely evoke some envious likes on your girlfriend's Instagram feed!
London is also home to various must-see attractions like Westminster Abbey, Big Ben, and if you're a lover of modern art, the Tate Museum.
[button icon="entypo-flight" url='https://www.expedia.com.sg/Cheap-Flights-To-London.d178279.Travel-Guide-Flights' fullwidth='true'] Flights to London [/button]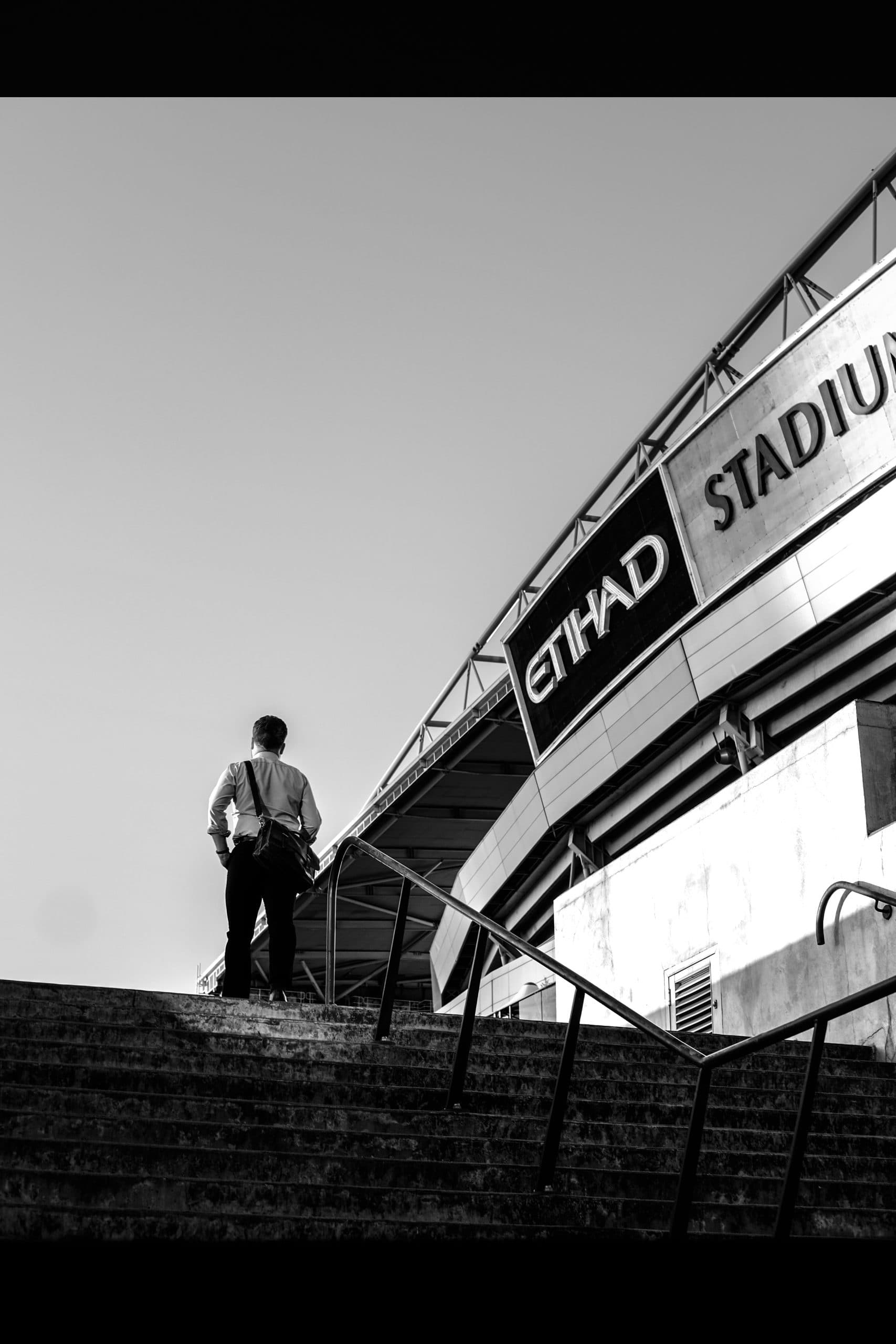 Photo by Phu Cuong Pham on Unsplash
From the London Euston Station, hop onto the train. The two-hour train ride to Manchester will be over in the blink of an eye.
Manchester is home to two great football teams. However, keeping with the theme of the UEFA Champions League, then it is a simple choice of visiting the blue half of the city. Manchester City Football Club, is arguably, the best team in the world in recent times. Even though they haven't won the Champions League, they're the perennial favourites. Their brand of beautiful, flowing attacking football has won over both opponents and commentators.
Etihad Stadium is now one of the most impressive stadiums in the world. And on match days, it's one of the most feared stadiums for any team.
Here, you should stay at The Edwardian Manchester, A Radisson Blu Hotel. Well-located in the city centre, it is perfect for you to explore the vibrant sights of this city.
Check out the Northern Quarter, Manchester's creative, urban heart. Your girlfriend will definitely enjoy the countless independent fashion stores. There, you'll also find local record stores, cafes, bars, restaurants, and even bespoke furniture shops. Who knows if you'll finally find that statement piece to luxe up your home.
[button icon="entypo-flight" url='https://www.expedia.com.sg/Cheap-Flights-To-Manchester.d180010.Travel-Guide-Flights' fullwidth='true'] Flights to Manchester [/button]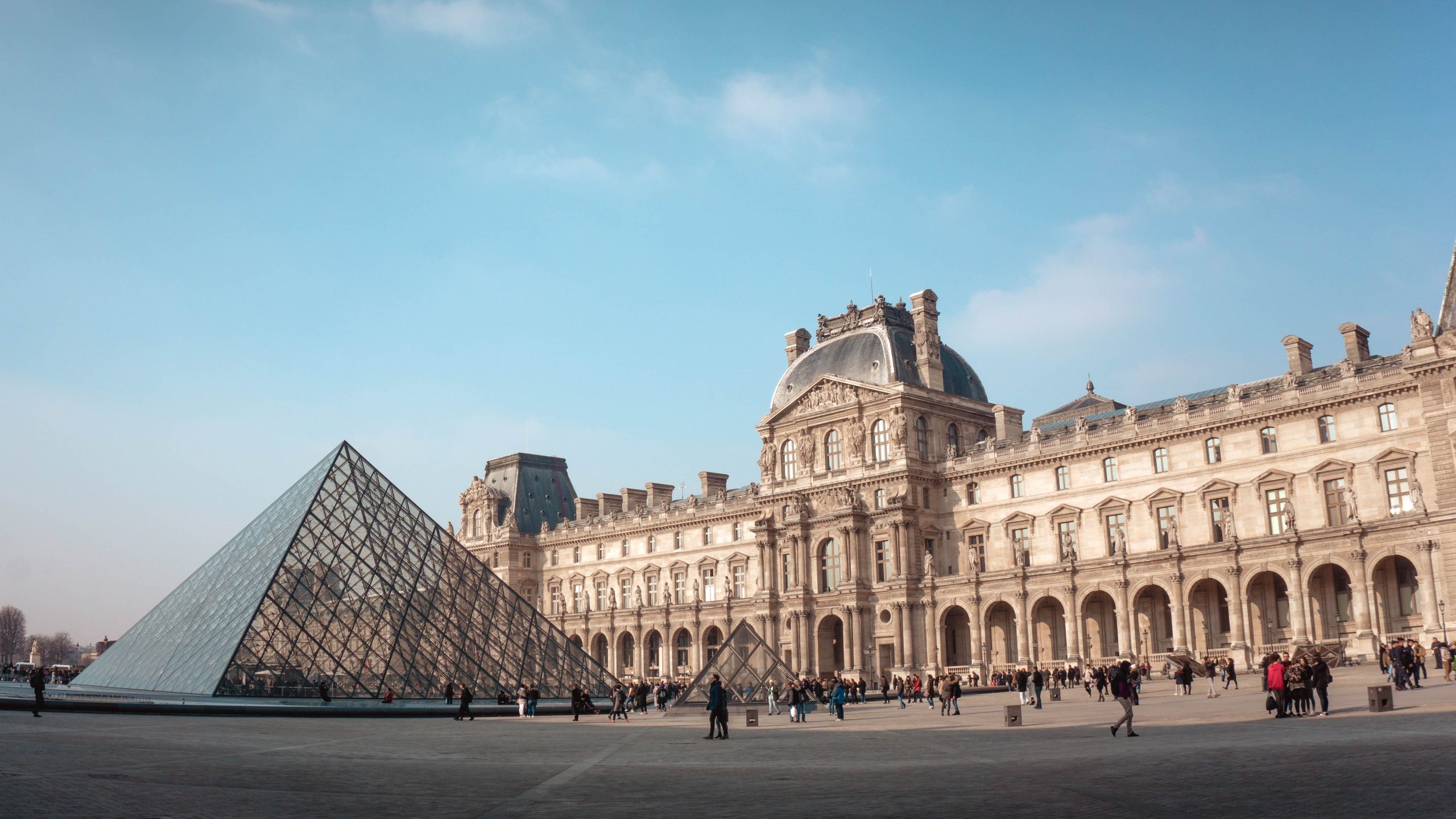 Photo by Yeo Khee on Unsplash
Next, take a short one and a half hour flight into Paris.
A city that hardly needs any introduction. This place is known for its romantic sights, world-class museums like the Louvre, the Eiffel Tower, and Champ-Elysees.
Our recommendation for Paris would be the Hôtel Mathis, which is located in the city centre and easily accessible by the metro.
When you're done with your shopping and cultural sightseeing (as if that's even possible here), it's time to visit Parc des Princes. The French champions, Paris St Germain, are still chasing the elusive European title. Would this be their year? You should be there to watch their matches and you might just witness history in the making.
[button icon="entypo-flight" url='https://www.expedia.com.sg/Cheap-Flights-To-Paris.d179898.Travel-Guide-Flights' fullwidth='true'] Flights to Paris [/button]

Photo by Mitchell Henderson on Unsplash
Then, it's a lovely two-hour train ride through France, as you travel from Paris to Lyon.
Olympique Lyonnais, commonly known as Lyon or OL, is one of the teams that never fails to surprise in the Champions League. At the Groupama Stadium, they have stunned many teams and once again have qualified for the knockout stages this year.
Stay at the OKKO Hotel Lyon Pont Lafayette. It promises modern comforts for you, and its location is perfect for visiting some of the iconic attractions in Lyon.
The Tête d'Or Park is a short 15-min walk away. Then, you'll be transported to a different world. This park boasts a small zoo featuring giraffes, elephants, deers and other animals! This will definitely be a good break from all the football or shopping.
You should also visit the Basilica of Notre-Dame de Fourvière. Built at the highest point of the city, you get to enjoy a full majestic view of Lyon.
[button icon="entypo-flight" url='https://www.expedia.com.sg/Cheap-Flights-To-Lyon.d6180797.Travel-Guide-Flights' fullwidth='true'] Flights to Lyon [/button]

Photo by Olivier Guillard on Unsplash
Naples is definitely not a popular destination amongst Singaporeans, but only because it's not well-known yet. And from Lyon, it's only one and a half hours away by plane!
This city has the most Michelin stars in Italy, so you will definitely be spoilt for choice when it comes to finding the best meals. Naples is also known to be the place where pizza is born. A quick search and you'll realise it's almost impossible to get a consensus on "the best pizza". However, if we go by Singaporeans' logic, the hour-long queue at Sorbillo must be an indicator of how delicious the pizza is. Don't forget to hashtag your foodporn pictures too!
Now that your bellies are full, it's time to watch a match. Società Sportiva Calcio Napoli, commonly referred to as Napoli, calls the San Paolo Stadium home. While Napoli doesn't have a huge fan base here in Singapore, they are one of the top teams in Italian football currently. A visit to the stadium, and watching a live match might turn you into a supporter!
To fully enjoy this coastal city, stay at the Parco dei Principi Hotel. Not only is it easily accessible, but it also offers you the infinite view of the waterfront.
There are many great cities in Europe that offer you, and your partner, the chance to enjoy all the football, as well as shopping and cultural sights. It's nearly impossible to cover all the cities in one trip, but at least it's a start.
[button icon="entypo-flight" url='https://www.expedia.com.sg/Cheap-Flights-To-Naples.d6034774.Travel-Guide-Flights' fullwidth='true'] Flights to Naples [/button]

Check out Expedia to find out more about each and every city. You might have to give up a few stadiums so that your wife or girlfriend can have a little more time shopping!