By Elena Owyong, on January 5, 2018
Enjoying the Magic of Paris on a Budget
If you pride yourself on being a savvy budget traveller, read on for all the tips you need to know for a highly enjoyable trip to the City of Lights.
Paris is famous for many things – the Mona Lisa painting, haute couture, Eiffel Tower and fine wine, among other things. The capital of France was also named the most romantic city in the world and the 7th most popular city in the world for international tourists. Beyond the romance factor, the French city is also a food paradise, as noted by culinary historian David Downie.
Most people think that travelling to Paris is expensive. But, it is not impossible to travel on a budget! For starters, you can take advantage of the free activities in Paris to have a great time without emptying your pockets. Here's some tips on budget-friendly things to do in Paris and some money-saving tricks to help you an affordable trip.
Discover Paris on a Budget
Travelling Around Paris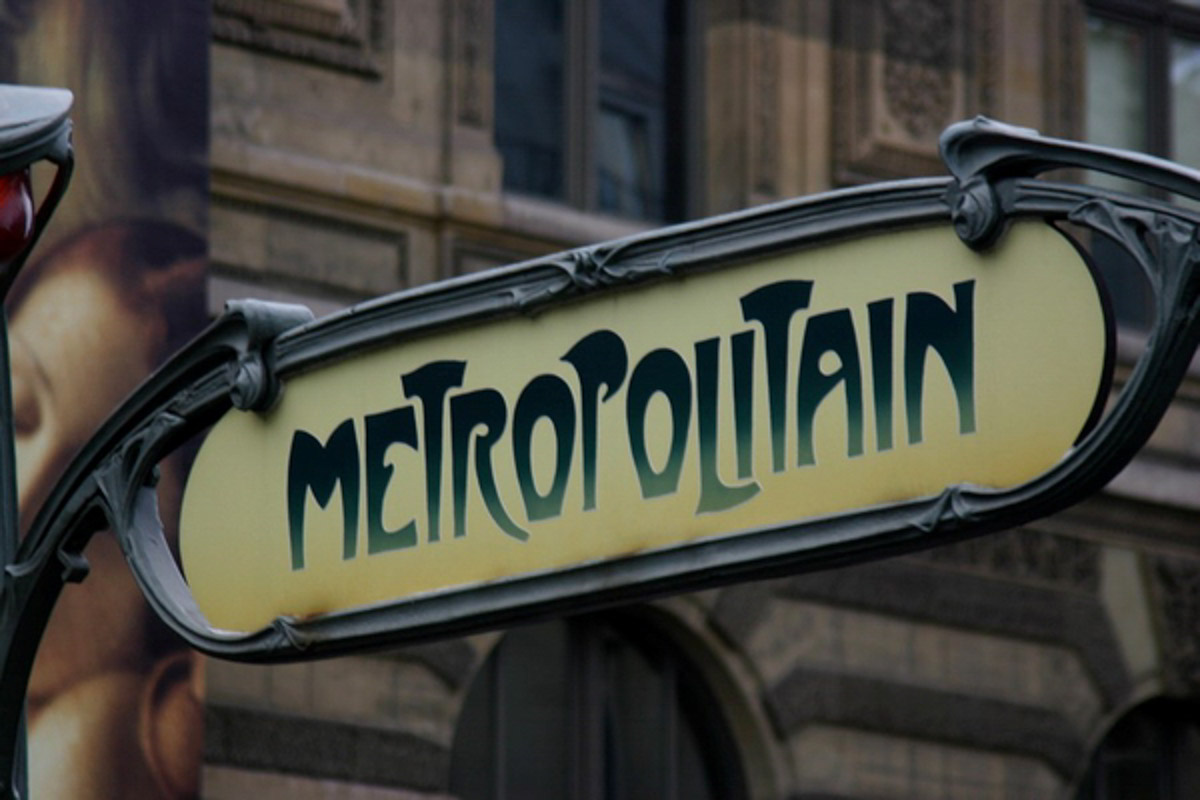 CC by 3.0 / France House Hunt
Most attractions are easily accessible by the Métropolitain. It is also the fastest and cheapest way of getting around. One trip on the Paris Metro costs €1.80, and the trains operate from 5.30am -12.40am (Mon – Thur) and 5.30am – 1.30am (Fri-Sun).
For first-time travellers to France, do note that the different train lines are numbered. The train's direction is also named after the final stop.
When travelling around the city, consider buying one of the multi-mode Paris travel passes, such as:
Paris Visite (unlimited travel on the bus, Metro, RER, tramway, and regional SNCF trains with options for 1, 2, 3 or 5 consecutive days)
Mobilis (1-day pass which offers unlimited travel in selected areas)
Ticket Jeunes Week-end (1-day unlimited travel pass for those under 26 years old during the weekends).
Where to Stay in Paris on a Budget
Did we also mention that Paris is also home to some gorgeous hotels and hostels?
We have picked out some of the accommodations that are rated highly by Expedia's guests. Good news for budget travellers – they cost less than S$100 per day, on average.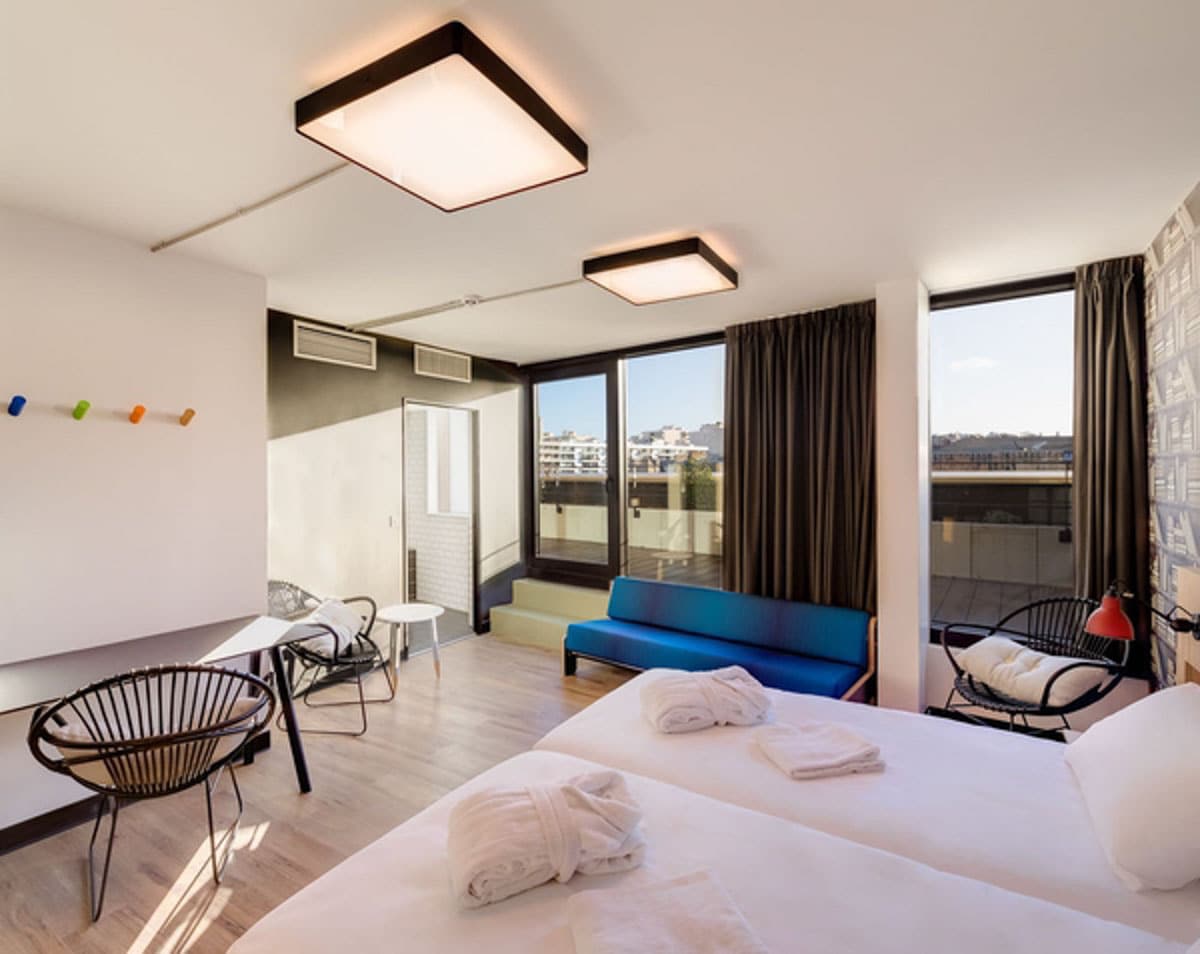 The most attractive feature of this hostel is undoubtedly its convenient location. Generator Paris Hostel is a mere 1-minute walk from the Metro station. Apart from that, it also boasts a funky reception area, free Wifi and airy rooms with privacy screens for the beds.
For days where you just want a cosy area to chill, you can go to the hostel's patio which has sunbeds and beach umbrellas.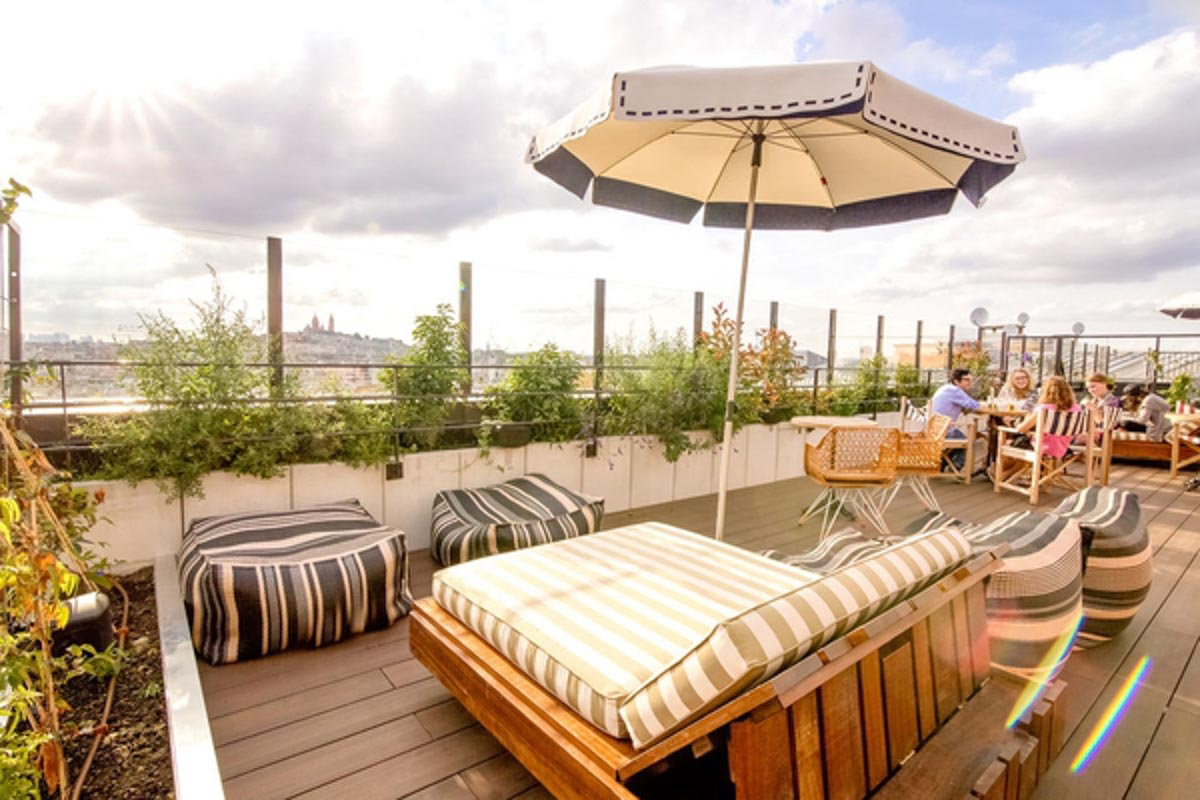 Hotel Eiffel Turenne is a chic art décor style hotel that is just a 10-minute walk from the Eiffel Tower. Expedia's guests loved the clean rooms and helpful service. As with the two accommodations above, it also offers free Wifi.
Cheap or Free Activities in Paris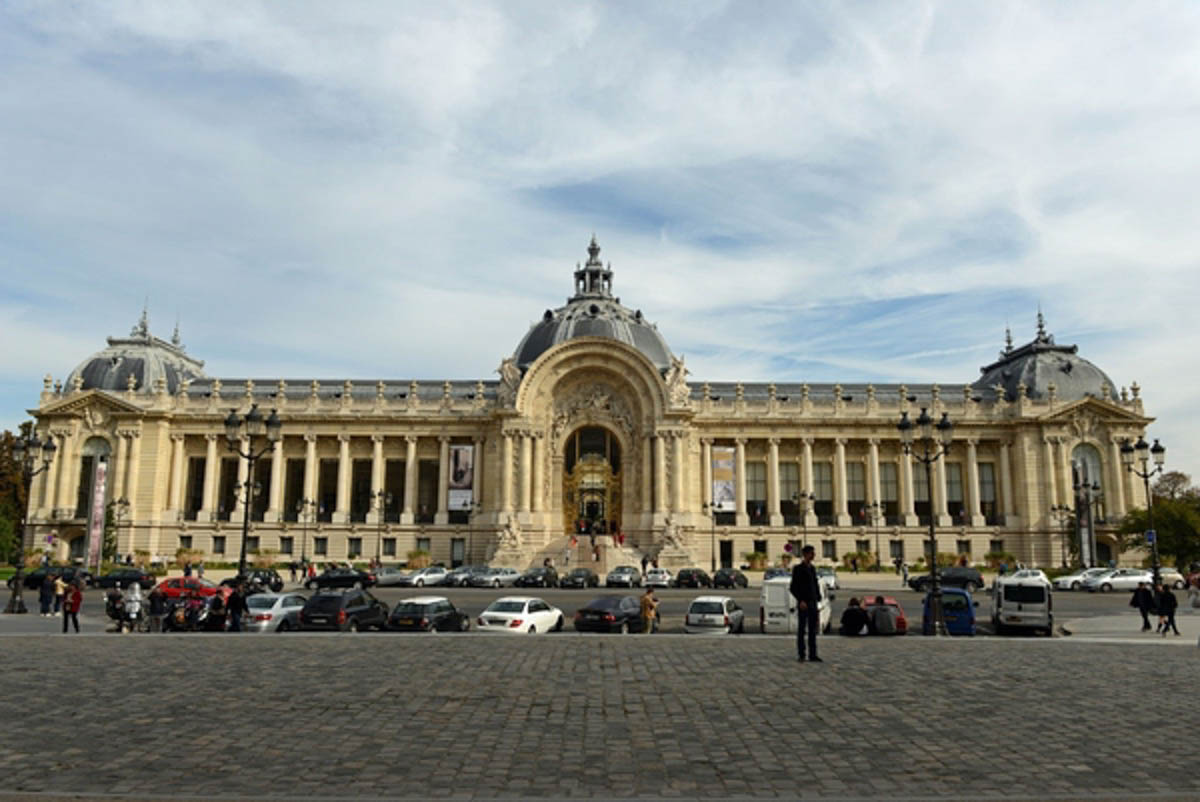 CC by 3.0 / Son of Groucho
The Louvre and the Musée d'Orsay are some of the famous museums that most people typically associate with Paris. But the lesser-known Petit Palais art museum also has much to offer with a number of paintings from Monet, Renoir, Toulouse-Lautrec and Courbet. There's even a small semi-circular garden for you to take some Instagram-worthy shots.
Cost: Admission to the Permanent Collections is free.
Website: http://www.petitpalais.paris.fr/en
Opening hours: 10 am to 6 pm daily. Ticket office closes at 5:15 pm. Closed on Mondays and public holidays.
Getting there:
Métro: lines 1 and 13, Champs-Elysées Clémenceau station.
RER: line C, Invalides station / line A, Charles de Gaulle-Etoile station.
Bus: 28, 42, 72, 73,83, 93.
2) Wander around the Tuileries Garden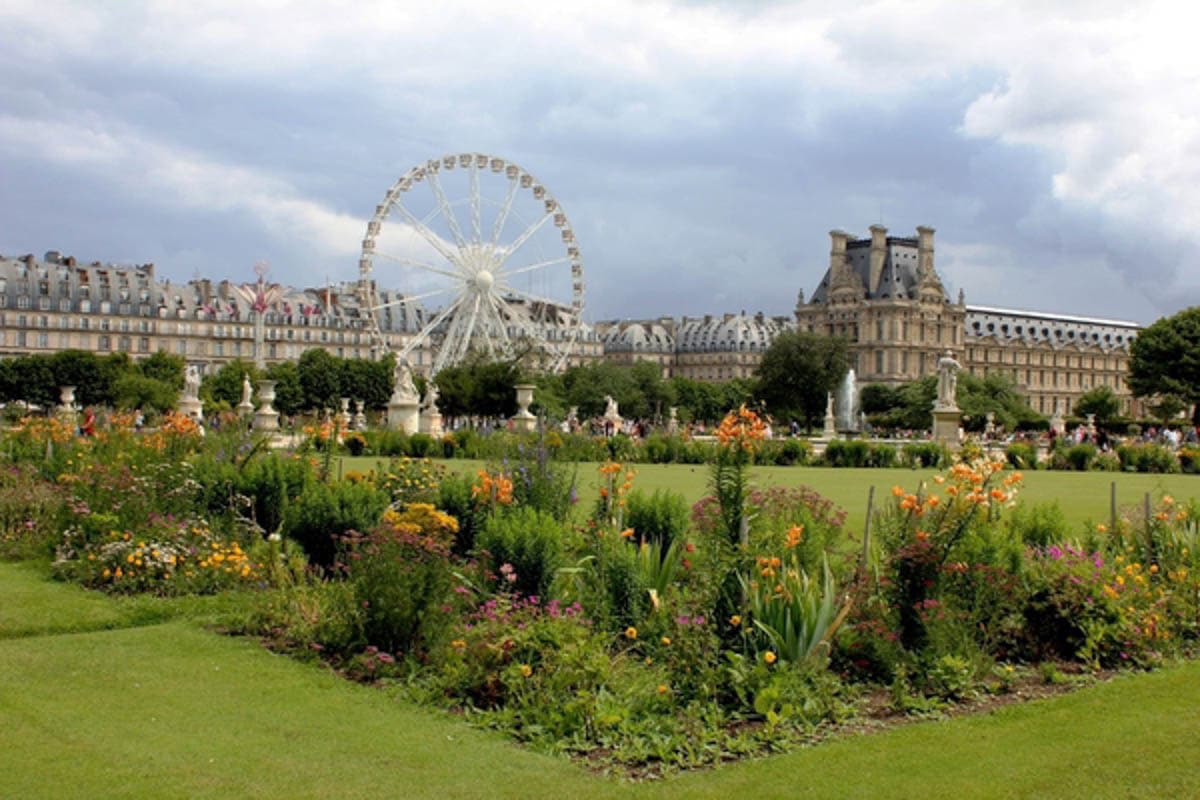 CC by 3.0 / Carlos ZGZ
The oldest park in the city, Tuileries Garden was built in 1564 as the garden of Palais des Tuileries. During the day, the garden is a popular spot for Parisians and tourists, probably because of its splendid French-style gardens and its proximity to attractions such as the Champs-Elysées Avenue, the Louvre and the Arc de Triomphe.
Cost: Free
Address: Jardin des Tuileries | pl. de la Concorde, rue de Rivoli, 75058 Paris, France
Opening hours:
7.30 am – 7.30 pm, from the last Sunday in September to the last Sunday in March
7 am – 9 pm, from the last Sunday in March to the last Saturday in September
Getting there:
Metro 1, Tuileries or Concorde stop
Metro 1 and 7, Palais Royal – Musée du Louvre stop
Metro 8 and 12, Concorde stop
Metro 14, Pyramides stop
RER C, Musée d'Orsay stop
3) Have a picnic along the picturesque banks of River Seine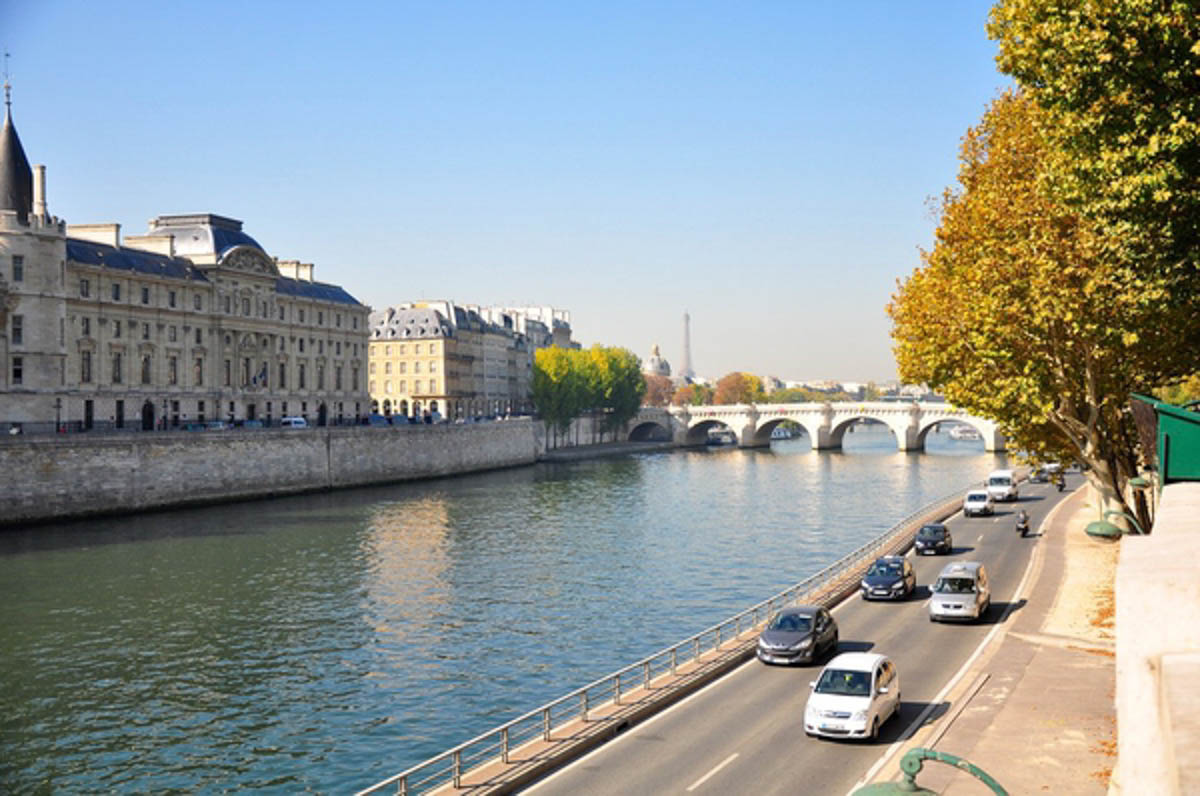 CC by 3.0 / Kimberly Vardeman
The best things in life are close to free, and having a picnic is an affordable way to take a breather from the hustle and bustle of the shopping streets. Don't forget to enjoy the spectacular sunset at the historic river bank.
Cost: Free
4) Stroll along Montmartre and visit the Basilica of Sacre-Coeur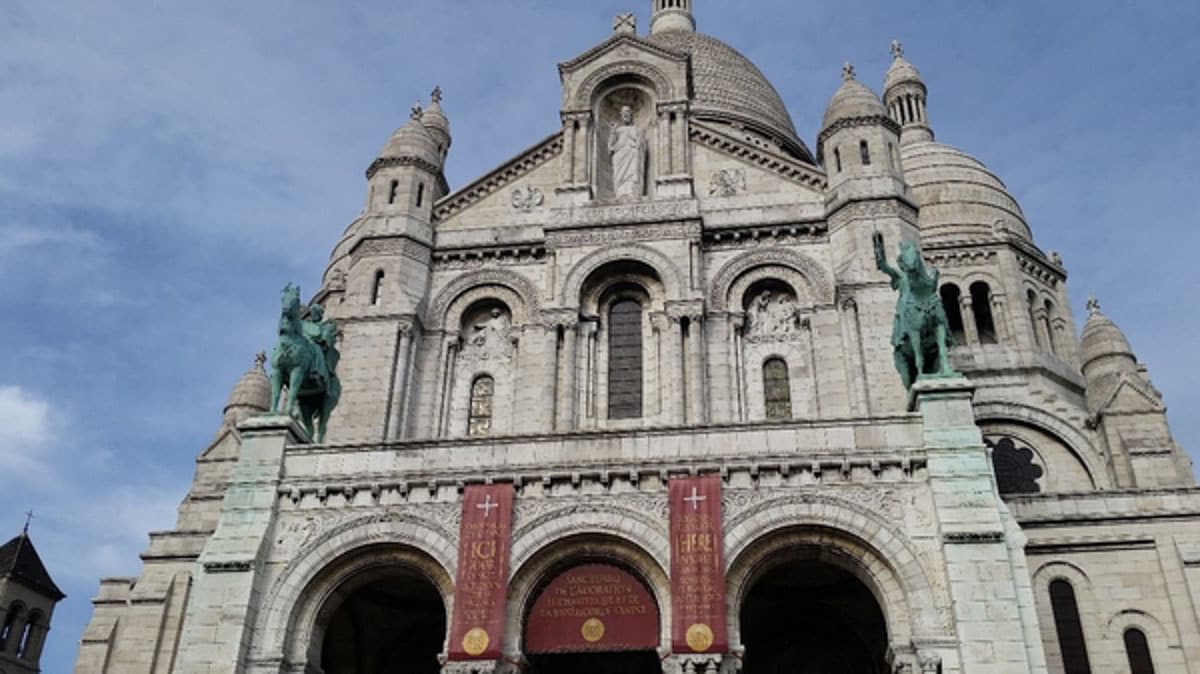 Take a little jaunt down the artsy neighbourhood of Montmartre. While you are there, drop by the Basilica of Sacre-Coeur (photo above) which is also free. The white-domed church is one of the most beautiful landmarks in Paris. You can also enjoy stunning views of the city from the church.
Cost: Free admission to Sacre-Coeur
5) Dine at Chartier, a 100-year-old French restaurant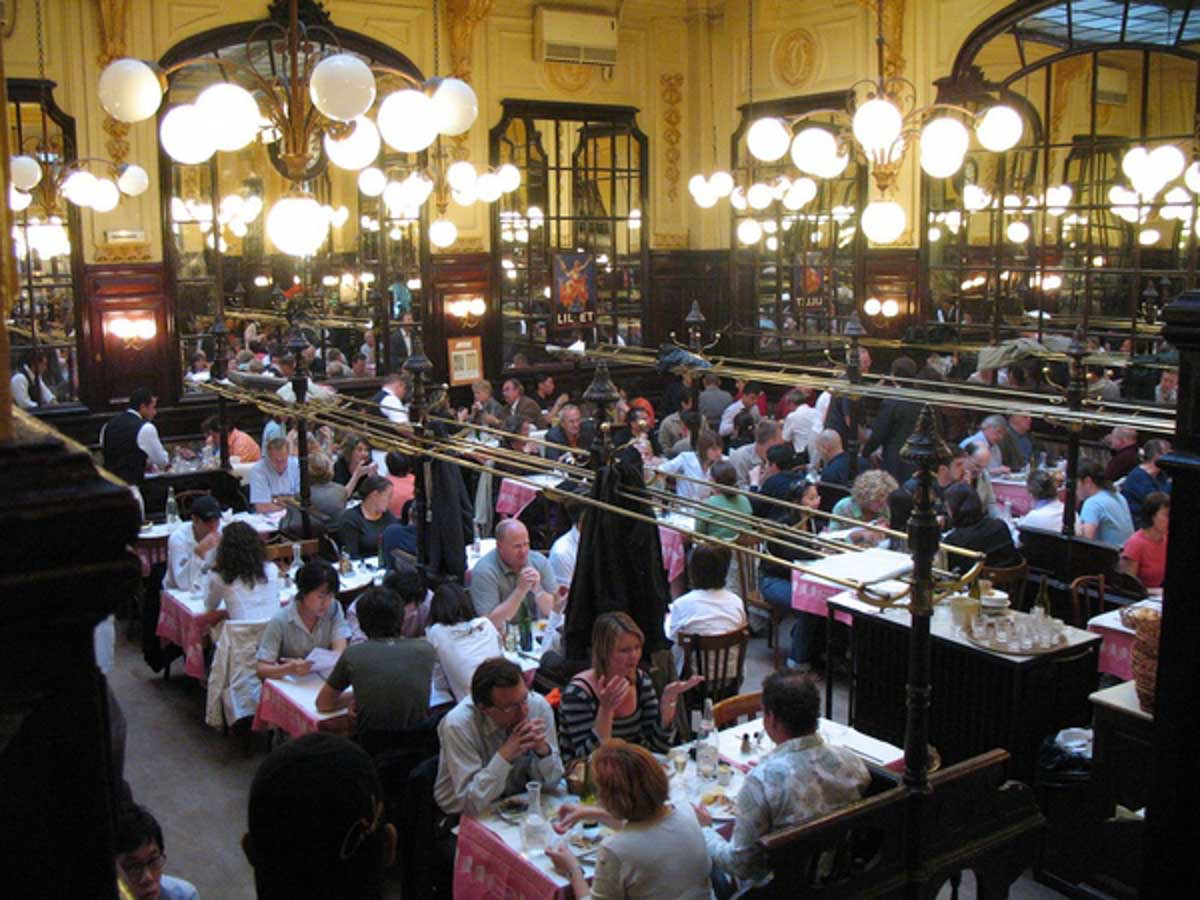 CC by 3.0 / Denise Chan
Chartier is known for serving no-frills classic French fare at exceptionally low prices. Their mains cost around €10 and you get to feast on dishes like escargots, duck confit, steak with green pepper sauce and herring with potatoes in oil.
Address: 7 rue du faubourg Montmartre, 9th arrondissement
Tel.: +33 (0)1 47 70 86 29
Metro: Grands Boulevards, Bonne Nouvelle (lines 3, 9)
Hours: Open daily from 11:30 a.m. to 10:30 p.m.
6) Be dazzled by the light show at the Eiffel Tower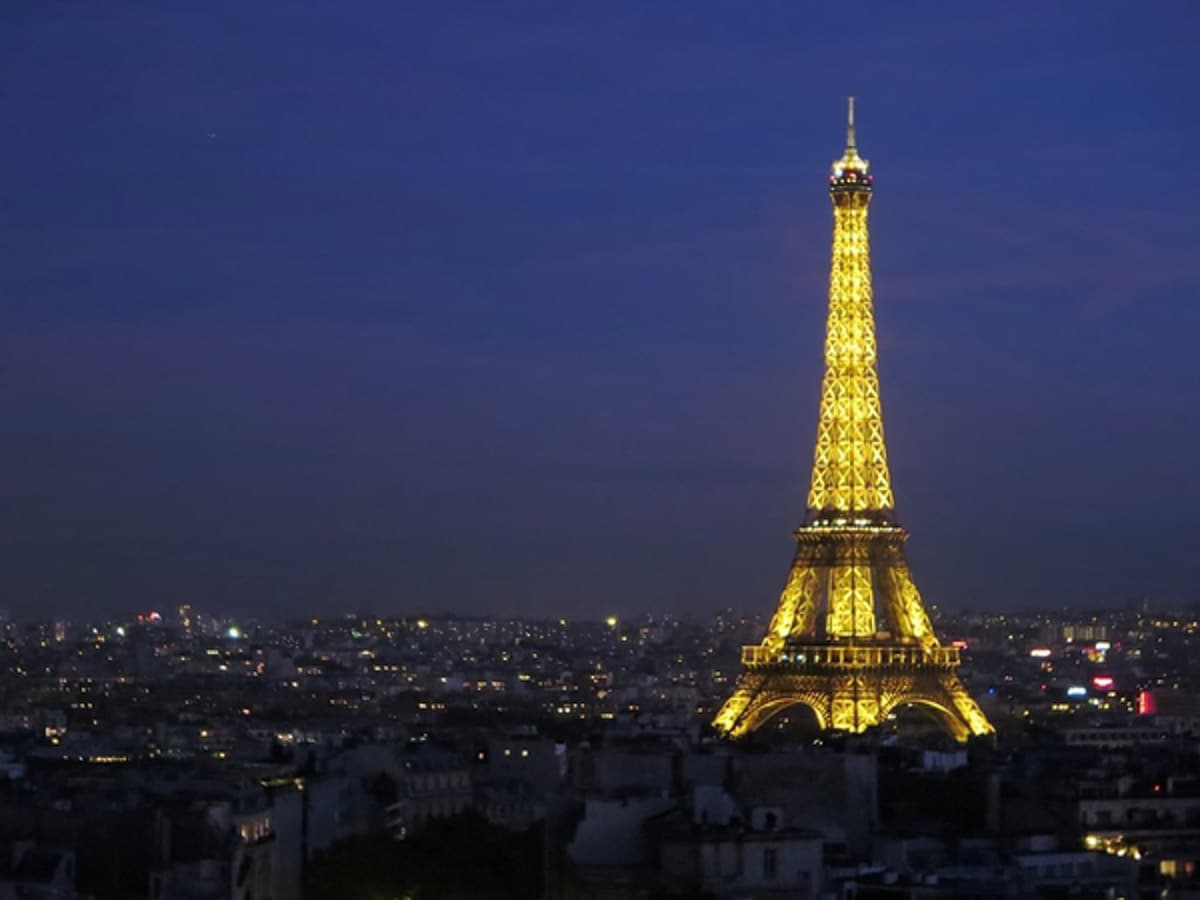 CC by 3.0 / David Stanley
No trip to Paris is complete without visiting the Eiffel Tower. It is also hard to believe that this tower was built in the 18th century and meant to last only 20 years. Fortunately, the Tower is still standing and welcomes numerous visitors every year.
There are a few great vantage points for the Eiffel Tower. These include the famous Arc de Triomphe monument, the Trocadero and the Champ de Mars, a public park. Also, be sure to catch the free light show which takes place 5 minutes every hour, every evening.
Cost: Free
With so many free things to do in Paris, there's no reason why budget travellers can't enjoy a tour in this iconic European city. Time to book that flight to the City of Lights!
Best Time To Go to Paris 
June to August is summer in France, which means plenty of sunshine! However, be prepared to squeeze with the crowd as it is also the peak vacation period. It is the best time to visit Paris, but also likely to be the most expensive.
Alternatively, travel during the September to October period, where hotel prices drop and there's still plenty of French magic to experience. You will be dazzled by the fall foliage when you stroll down the streets of Champs-Élysées.
Feature Image: CC by 3.0 / Jay Buangan