By Veera, on September 26, 2015
Stockholm's Most Hipster Experiences
I am standing there in my Keds shoes, covered in my Acne scarf, as the weather is getting colder. I'm holding tightly on my Macbook, waiting in line to order coffee. A bearded man with tattooed arms asks for my order. "A soy cappuccino with locally roasted espresso and some organic dark chocolate dusting on top, please."
I place the cappuccino on the old wooden turquoise bench and realise – I've become a hipster.
Stockholm just happens to be the hipster capital of the world and I was lucky enough to live there a few years back. To make sure my knowledge is up-to-date on this hip and happening Scandinavian city, I had a little chat with my travel blogging friend Sofia, from Fantasiresor.
So without further ado, let me introduce you some of the most hipster experiences in Stockholm.
1. Go shopping in SoFo
Everyone's already heard of SoHo in New York, but not everyone has yet heard of SoFo in Stockholm. SoFo is an area in the Södermalm neighbourhood that offers a variety of boutiques and cafés. SoFo also hosts a fun SoFo night every last Thursday of the month, which is a night when all shops are open and the area is filled with live music!
The most hipster stores to visit when in SoFo are Grandpa & Coctail!
Grandpa:
Södermannagatan 21
116 40 Stockholm
Tel. +46 8644 7446
Open: Weekdays: 11.00-18.30
Saturdays: 11.00-17.00
Sundays: 12.00-17.00
Cocktail:
Bondegatan 34
116 33 Stockholm
Tel. +46 8642 0741
Open: Monday – Friday: 11:00 to 18:00
Saturday: 11:00 to 17:00
Sunday: 12:00 to 16:00
2. Visit the Fotografiska
Time for a bit of honesty; I'm not much of a museumgoer in my travels, but I could visit Stockholm just for the reason that it's home to the world's most hipster photography museum, Fotografiska. And it's not just a museum – upstairs you can find a cute hipster café. Every now and then Fotografiska also hosts DJ nights! How many museums do you know that throw parties?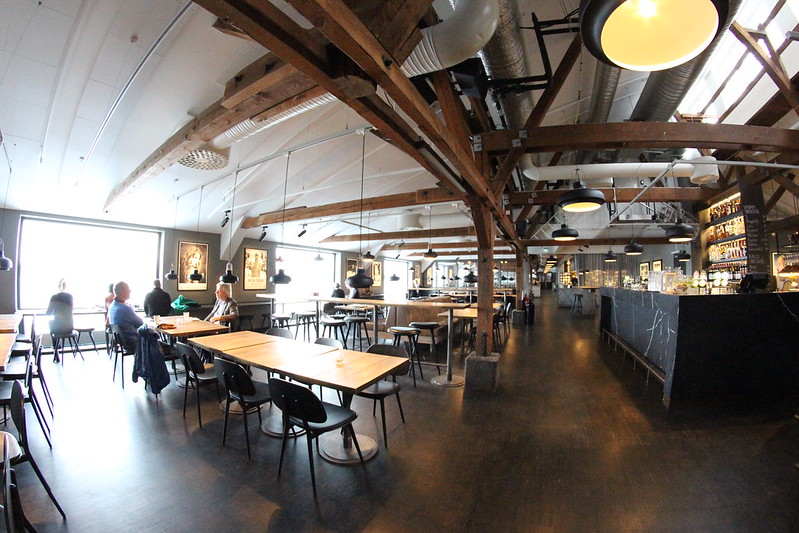 Image credit: Metallia Matkassa
Stadsgårdshamnen 22
116 45 Stockholm
Tel +46 8509 00500
Open: Monday-Saturday: 09:00-23:00
3. Explore the neighbourhood of Södermalm
Södermalm is perhaps the most authentic scene of hipster Stockholm. It's a cozy neighbourhood of artists and students, of coffee houses and small restaurants. I would highly recommending booking a hotel in the Södermalm area when in Stockholm!
Södermalm is located in central Stockholm.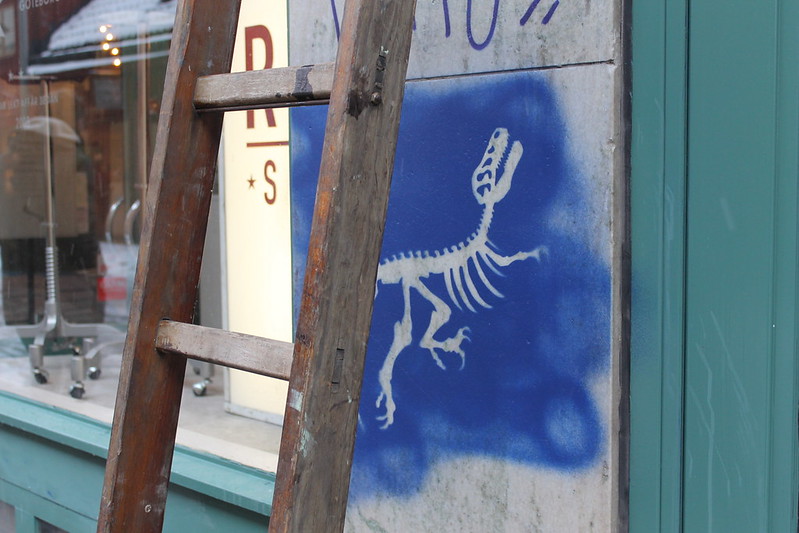 4. Let men with beards serve you meatballs
On a press trip in Stockholm earlier this year, I panicked a bit when I heard that we are having lunch at a restaurant called 'Meatballs for the people'. Uh oh, but I'm a vegetarian. Meatballs for the people is one of the hippest restaurants in town, serving high quality meatballs made out of 14 different meats. Luckily for me, they also serve a vegetarian 'meatball' option! The concept is simple, and the locals seem to absolutely adore this place!
Nytorgsgatan 30 116 40 Stockholm
Tel. +46 8466 6099
Open: Sunday-Thursday: 11:00 – 22:00
Friday-Saturday: 11:00 – 24:00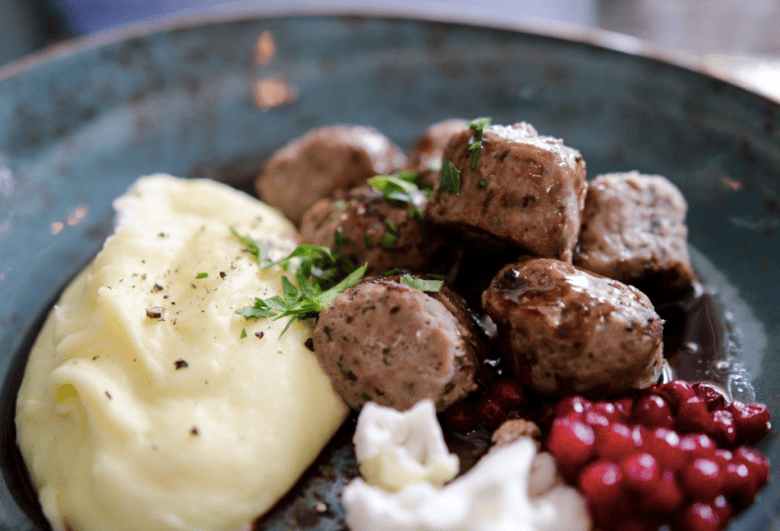 5. Visit each and every second hand store in town
Whenever I visit Stockholm, I always regret my outfit choice of the day. I will never hip enough to blend in. The locals are way ahead in trends and every person you encounter looks as if they fell off a well-filtered Instagram photo. To learn more about the unique style of the Stockholmese (is that even a word?), go shopping in the countless second hand stores in town!
You will find several second hand stores in the neighbourhood of Södermalm, such as Lisa Larsson Second Hand near the above mentioned Coctail store, on Bondegatan 48!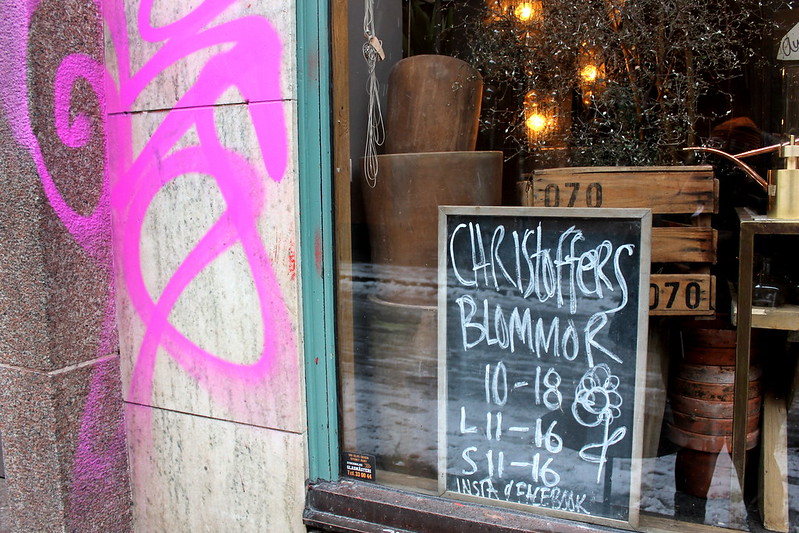 6. Watch an alternative movie at 'cinema breakfast'
Bio Rio is a cinema in Hornstull that shows alternative movies. Sometimes they have "cinema breakfast" where you get breakfast to eat while watching a movie you have never seen before. The cinema café is also another secure place to spot some hipsters with their Apple devices.
Hornstulls strand 3
117 39 Stockholm
Tel. +46 8669 9500
7. Join the hipsters with their laptops at Drop Coffee
Drop Coffee is a café next to the metro station in Mariatorget. The café is known for its award-winning baristas who serve nothing less than Stockholms best cafe!
Wollmar Yxkullsgatan 10
118 50 Stockholm
Tel. +46 8410 23363
Open: Monday-Friday: 8:00-17:00
Saturday-Sunday: 10:00-17:00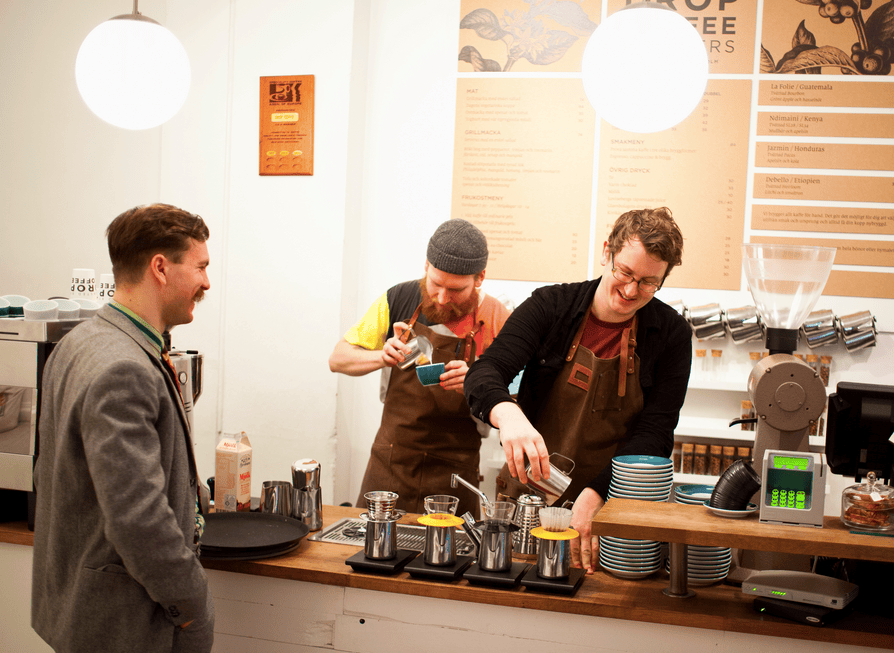 Image credit: Drop Coffee
8. If it's summer, go outdoor clubbing at Trädgården
During summertime the outdoor club Trädgården is the most hipster place to dance the night away. You can enjoy an honest festival feeling (including loooong cues) all night long.
Hammarby Slussväg 2
118 60 Stockholm
Booked your trip to Stockholm? Grab our printable guide to Stockholm, Sweden and take it with you to explore the current hottest spots. 
[button style='green' url='http://api.arrivalguides.com/en/Dynamic/Download?dest=stockholm&partner=expedia&lang=en&age=999&email=api@fastcheck.se' icon='entypo-flight' fullwidth='true'] Download Stockholm, Sweden Travel Guide PDF[/button]